10 Quality Wines Under P1,000 That Won't Disappoint
A good bottle doesn't have to break the bank.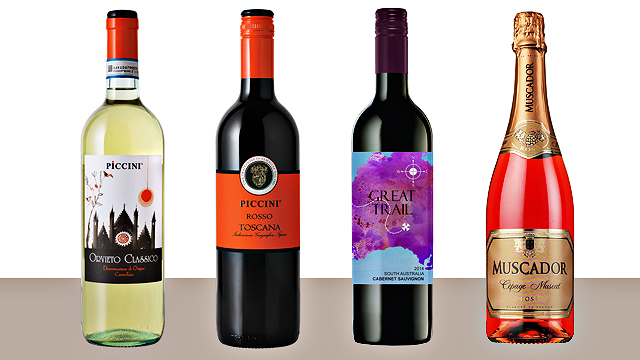 (SPOT.ph) Let's face it—wine can be pretty intimidating especially when you're a newbie drinker. But unless you're a wine collector or sommelier, wine shouldn't be as complicated as everyone makes it to be. Despite all its dizzying technical terms, varying types, and origins, wine shouldn't create a gaping hole in your wallet.
"Contrary to what most people think, wine is not expensive. Not all. And it doesn't need to be! In other parts of the world, wine is a regular drink," says wine expert Paige Meneses of Titania Wine Cellar.
"You can enjoy an affordable one or a very expensive one, and it's all up to you. But there was never a rule that you can only drink wine on special occasions or at certain times of the day, with certain food, and that good wines are always expensive. This is why learning about wines is helpful; so you can find something good without having to spend too much."
ADVERTISEMENT - CONTINUE READING BELOW
With so many kinds of wine from all over the world, how do you know which ones are good and worthy? According to Paige, a wine's flavor and finish are subjective. While critics and experts can always express their opinions and be reliable guides, it's still your drinking experience that counts the most.
Here's a handy tip: If you're looking at value for money, always check if the wine's finish is long or short. The idea is if the taste lingers longer in the mouth, then you can enjoy the drink for an extended period since the interval between sips is longer. This will make you really relish a bottle without having to open new bottles sooner.
CONTINUE READING BELOW
Recommended Videos
"At the end of the day, you are the only one who can say what tastes good and what doesn't; what's worth your money and what isn't.  And you will never know until you actually buy a glass or open a bottle, and try it yourself," she says.
To get you started on your boozy journey, we've listed a couple of good-quality wines that won't break the bank and grouped them according to type: Red, rosé, white, and sparkling. Meanwhile, Paige offered some important insights on each like tasting notes and highlights. Happy drinking!
RED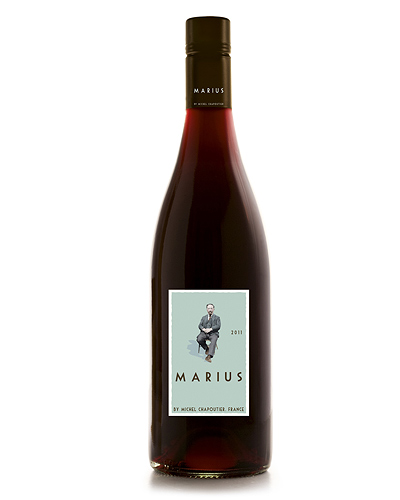 ADVERTISEMENT - CONTINUE READING BELOW
Marius (P580)

13.5% ABV
Grape variety: Grenache, Syrah
Winery/Origin: M. Chapoutier/Rhone Valley, France
Tasting notes: The wine's aroma is powerful and complex with notes of spice, red berries, and delicate floral touches. It also has a concentrated and structured taste with silky tannins.
Highlights: M. Chapoutier is one of the most known and prestigious brands in Rhone Valley. Marius is named after Michel Chapoutier's great-grandfather with the goal to carry on his simple message, "A good wine is a wine you want to taste again."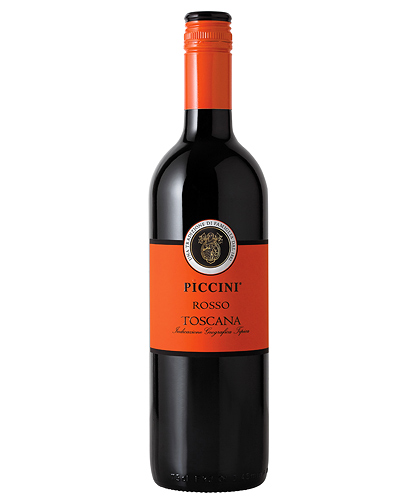 Toscana Rosso IGT (P430)
13.5% ABV
Grape variety: Sangiovese, Malvasia Nera, Ciliegiolo
Winery/Origin: Piccini/Tuscany, Italy
Tasting notes: The wine is fruity and delicate with plums, berries, and fresh acidity.
Highlights: This nice Tuscan wine is from one of the three remaining family-owned wineries of the region. Piccini is both traditional, thus the IGT classification (Indicazione di Geografica Tipica), and modern with Toscana Rosso known worldwide as the "Orange Label." 
ADVERTISEMENT - CONTINUE READING BELOW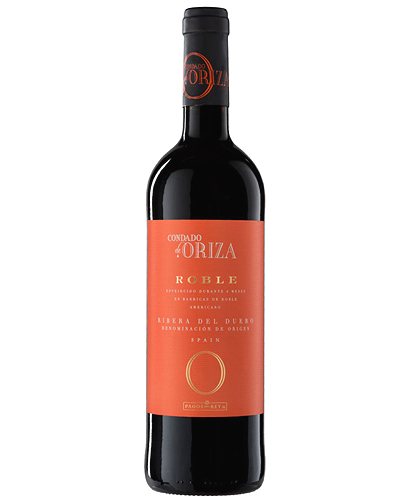 Condado de Oriza Roble (P620)
13.5% ABV
Grape variety: Tempranillo
Winery/Origin: Felix Solis/Ribera del Duero, Spain
Tasting notes: It has a fruity fragrance with aromas of ripe cherries, cassis and plums, along with sweet spices, licorice, and toasted coffee beans. On the palate, the wine is fresh and juicy with well-integrated tannins and acidity. It also has a lovely fruity finish with fine spicy notes.
Highlights: Felix Solis is one of Spain's top-producing wineries with the biggest temperature-controlled facility solely dedicated to wine in Europe. The Condado de Oriza line showcases Tempranillo, the great grape of Spain, from the emerging region of Ribera del Duero, in different ages: Joven (young), Roble (six-month aging), Crianza (nine-month aging), and Reserva (24-month aging). Enjoy individually or together to see the differences in taste of the same grape in different ages.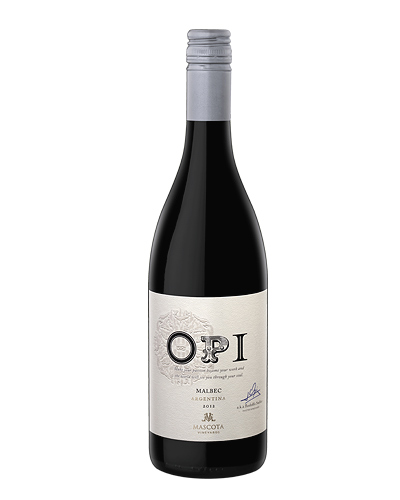 ADVERTISEMENT - CONTINUE READING BELOW
OPI (P840)
14.5% ABV
Grape variety: Malbec
Winery/Origin: Mascota Vineyards/Mendoza, Argentina
Tasting notes: Aroma offers mineral, plums, and black cherry notes with a touch of black pepper. The taste has soft and sweet tannins with a full finish.
Highlights: Argentina ranks fifth in wine production all over the world. With a special terroir because of the Andes Mountains, and with a winery like the awarded Mascota Vineyards of Mendoza, you can expect great wines at balanced prices.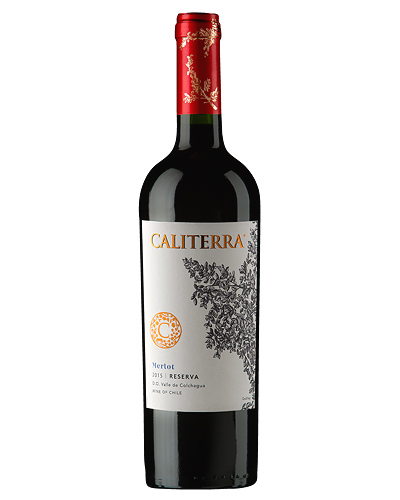 Caliterra Reserva (P795)
13.5% ABV
Grape variety: Merlot
Winery/Origin: Caliterra/Colchagua Valley, Chile
Tasting notes: Its fragrance is fresh, aromatic, and fruity due to berries, complimented with notes of coffee and tobacco. Meanwhile, its mouthfeel is full and fresh with juicy, fruity flavors and has a vibrant acidity that stands out and allows longevity on the palate.
Highlights: Chile has a unique terroir dubbed "Heaven on Earth" because of the Andes Mountains in the east, Atacama desert in the north, the Pacific Ocean in the west, and the glaciers of Antarctica in the south. But Caliterra is a notch above other Chilean wines because it comes from the prime location of Colchagua Valley. All Caliterra wines are made Reserve (meaning barrel-aged) and are organic and biodynamic with certification, and made under world-renowned winemaker Eduardo Chadwick, who is also known for producing the Seña wine. You can get all this quality, uniqueness, and prestige for such a low price.
ADVERTISEMENT - CONTINUE READING BELOW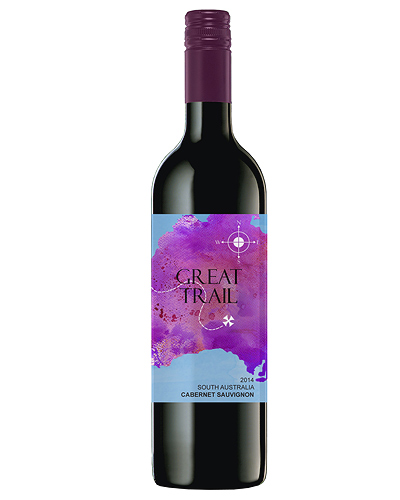 Great Trail (P450)
13.5% ABV
Grape variety: Cabernet Sauvignon
Winery/Origin: CMV/Adelaide, Australia
Tasting notes: It has aromas of blackcurrant and cinnamon, while having earthy, cherry flavors with a touch of dusty oak. It likewise has a rich and persistent finish in the mouth.
Highlights: During the 1800s, when pests damaged and endangered wine grapes in Victoria (around Melbourne), South Australia had the most minimal impact. Thus, some of the oldest vineyards, some with planting dates since the middle of the 19th century, are found here. The region also boasts very good and easy-to-drink wines like Great Trail. This is a young, fruity wine that is best enjoyed after five to 10 minutes of opening. 
ROSÉ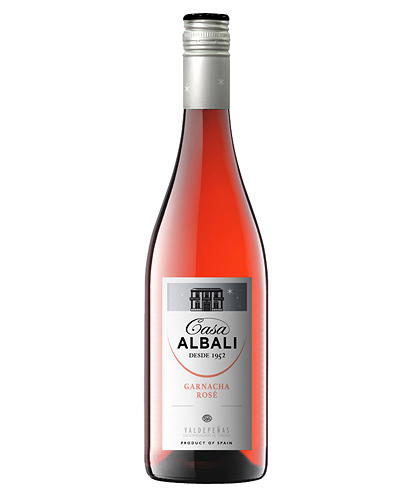 ADVERTISEMENT - CONTINUE READING BELOW
Casa Albali (P350)
12.5% ABV
Grape variety: Grenache
Winery/Origin: Felix Solis/Valdepenas, Spain
Tasting notes: It has a delicate aroma of red berry fruits with subtle hints of strawberry and cherry. The wine's acidity is also balanced with an elegant and persistent mouthfeel.
Highlights: Felix Solis is one of Spain's top-producing wineries. Rosé is a nice wine that can be made from any red grape. In a tropical country like ours, we should be enjoying chilled rosés more than we are doing today. You can have it whatever time of the day—brunch, lunch, or dinner.
WHITE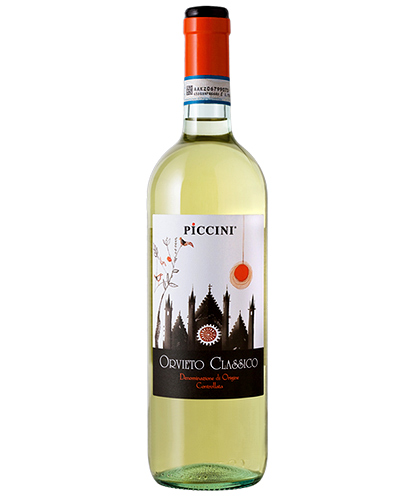 Orvieto Classico DOC (P440)
12% ABV
Grape variety: Trebbiano, Grechetto
Winery/Origin: Piccini/Tuscany, Spain
Tasting notes: The wine features a pleasant and delicate aroma with fruity notes. It has a dry flavor with a slightly bitter and fine aftertaste.
Highlights: The region of Orvieto is primarily known for its white wines made from Trebbiano and Grechetto grapes. Orvieto Classico DOC by Piccini, a large and well-known winery in Tuscany, is a great expression of its origin. Its grapes come from the older, more historic part of Orvieto; and DOC (Denominazione di Origine Contrallata) means the wine adheres to government-defined zones, in accordance with specific regulations intended to preserve the wine's character that is unique for individual regions.
ADVERTISEMENT - CONTINUE READING BELOW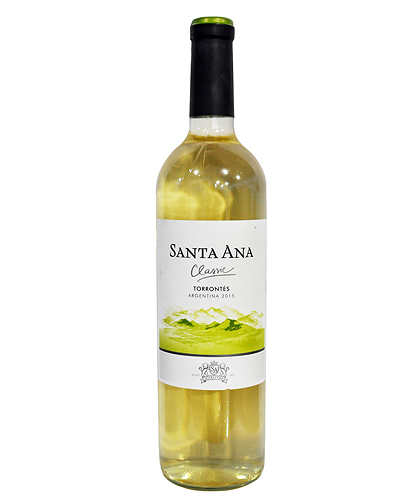 Santa Ana Classic (P420)
13.5% ABV
Grape variety: Torrontes
Winery/Origin: Bodegas Santa Ana/Mendoza, Argentina
Tasting notes: It has a fragrance similar to a bouquet of white flowers, roses, and citrus, while its taste is fresh, crisp, and smooth with a balanced finish.
Highlights: Santa Ana Classic has many varieties such as Chardonnay and the much-loved Moscato, both available at around the same price. The Torrontes variety is known for being aromatic and fruity. If you like fruity Chardonnay or Moscato, then this one will please your palate.
SPARKLING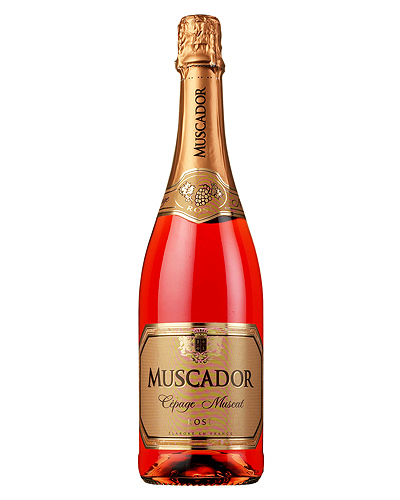 ADVERTISEMENT - CONTINUE READING BELOW
Muscador (P910)
11.5% ABV
Grape variety: Muscat
Winery/Origin: Compagnie Francaise des Grandes/Mousseux, France
Tasting notes: Its Muscat grapes are aromatic and provide persistent notes for a characteristic flavor. The Rosé has essentially floral notes. Its bubbles are fine and the wine has a smooth, semi-sweet finish.
Highlights: Muscador Rosé sparkling wine is made through the Charmat method, which undergoes double fermentation in vast tanks like champagne. Unlike how it's often shown in films, and just like other sparkling wines, you don't need to wait for a special occasion to pop a bottle. Muscador Rosé should be served very cool and enjoyed as an aperitif with desserts. You can even serve it with a piece of frozen melon, watermelon, or strawberry. 
These wines are available at any Titania Wine Cellar store and Rustan's, S&R, Landmark, and Landers groceries nationwide.
Prices quoted above are SRP at all Titania Wine Cellar stores: Yakal Street, Makati City (894-1371 to 74); Power Plant Mall, Rockwell, Makati City; Shangri-La Plaza, Mandaluyong City; Gateway Mall, Cubao, Quezon City; Hotel Rembrandt, Camp John Hay, Baguio (074-423-0132); Morales Street, Cebu City (032-236-4697, 032-412-2252); and D'Mall, Boracay.
Share this story with your friends!
---
Help us make Spot.ph better!
Take the short survey
Load More Stories