10 Restaurants in Manila That Will Take You Around the World
No passports needed.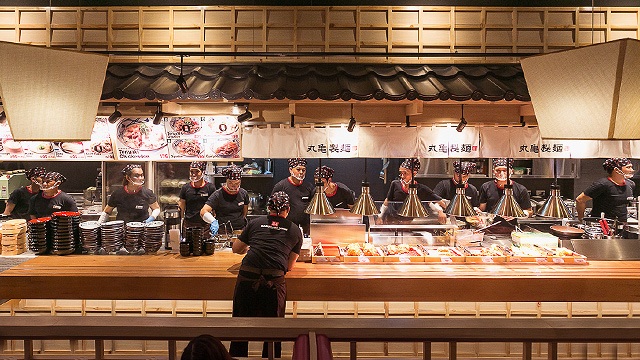 (SPOT.ph) No matter what you eat, food always has a way of taking you places—from reminding you of the comforts of home to bringing you on a gastronomic adventure like no other. And fortunately for us, Manila is full of international eats to satisfy even the strongest of wanderlusts. So, here are some restaurants that are sure to bring you a taste of the world, no passports required.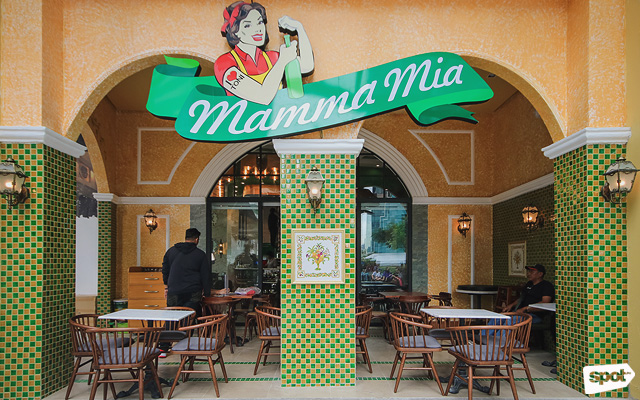 ADVERTISEMENT - CONTINUE READING BELOW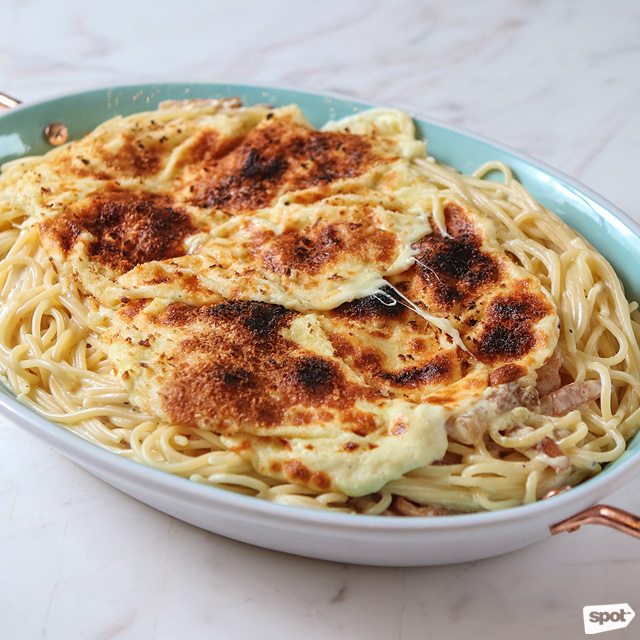 Mamma Mia (Italy)
From their playful, small town-esque interiors all the way down to their mouthwatering menu, Mamma Mia paints a perfect Italian dining experience amidst the urban space of Uptown Mall in Uptown Bonifacio. The ambience makes you feel like you're in suburban Italy as you feast on Italian favorites done the traditional way. Don't miss their Italian Bacon & Meatballs Bomb, or their Spaghetti Carbonara ala Mamma Mia.
Mamma Mia is at G/F Uptown Mall, Uptown Bonifacio.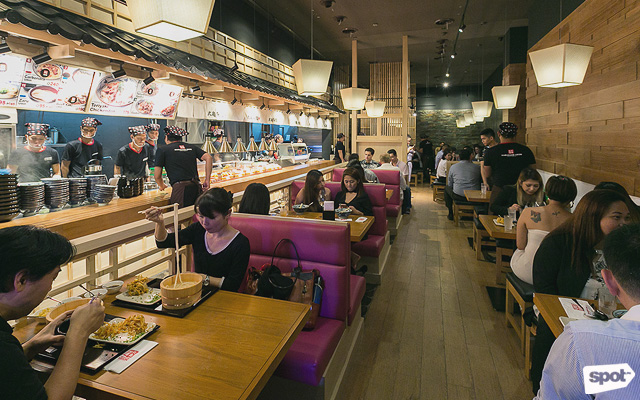 ADVERTISEMENT - CONTINUE READING BELOW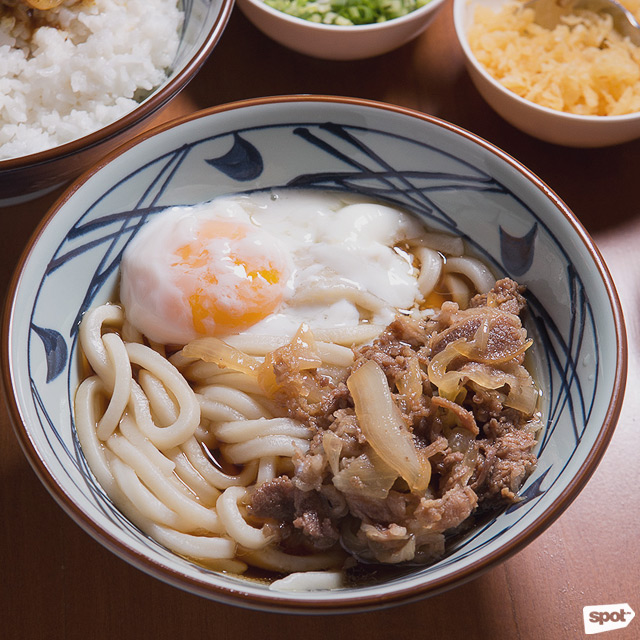 Marugame Udon (Tokyo)
Here's a joint that's giving ramen a run for its money. Now, you no longer have to pay a visit to Tokyo to hit up a branch of Marugame Udon (or Marugame Seimen, as they call it in Japan), because it's now in Manila, tucked among the many restos and bars that decorate Bonifacio High Street. This hole-in-the-wall lookalike highlights all the goodness of udon, or Japanese wheat noodles. Pick out from their generous menu, like the Beef Ontama Bukkake Udon or the Chicken Paitan Udon, and don't forget to pair them with some delicious sides to complete the experience.
Marugame Udon is at B7 Bonifacio High Street, Bonifacio Global City.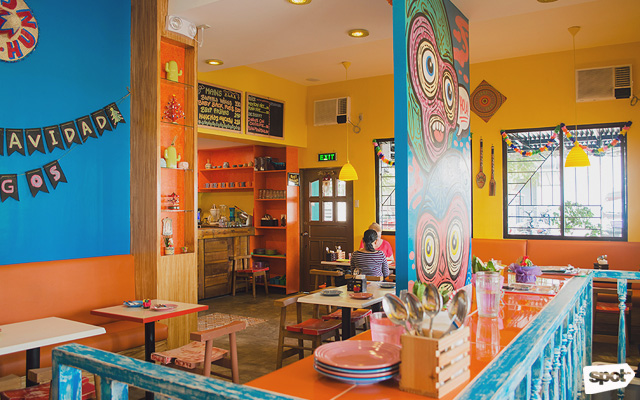 ADVERTISEMENT - CONTINUE READING BELOW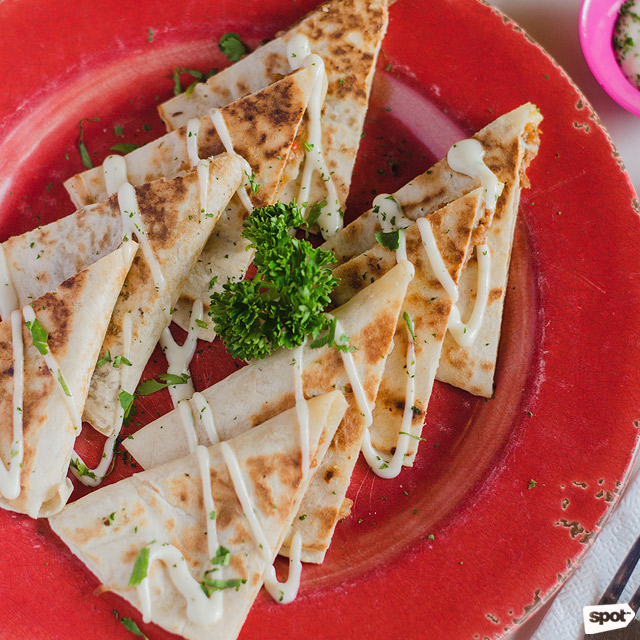 Hunchos (Mexico)
If you've got an insane hankering for Mexican cuisine, Hunchos will be the answer to all your cravings. True to its Latin-American roots, this restaurant sitting in the middle of Marikina's food scene is all shades of playful and colorful, from the fun décor to the huge murals—enough to make you feel like you're smack in the middle of Mexico City. And it's not just the look; the food will have you singing and dancing like a Latino. To see what we mean, have an order of their gooey Cheese Pork Quesadilla and their rich Churros Con Chocolate.  
Hunchos is at 18 Lilac Street corner Appaloosa Street, Rancho 4 West, Concepcion Dos, Marikina City.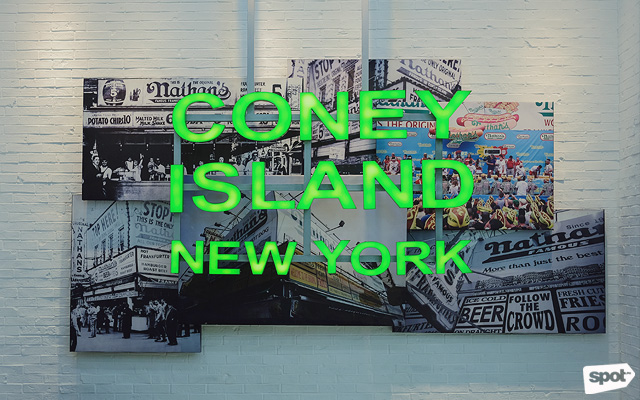 ADVERTISEMENT - CONTINUE READING BELOW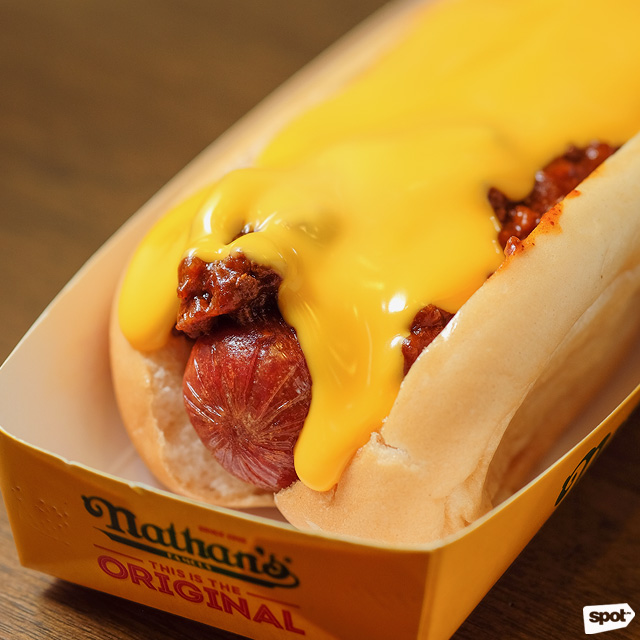 Nathan's Famous (New York)
When you think New York street food, probably a few things come to mind: Burgers, hot dogs, fries, and even milkshakes. And lucky for us, Nathan's Famous brings all those to the table. There's nothing like good ol' American comfort classics, so that's why you have to try a little of everything over at Nathan's Famous. We're particularly eyeing their Bacon Ranch Fries and Chili Cheese Dog. The only thing missing in the setup are New York's famous yellow taxis!
Nathan's Famous is at G/F Ayala Malls Vertis North, Mindanao Avenue, Quezon City.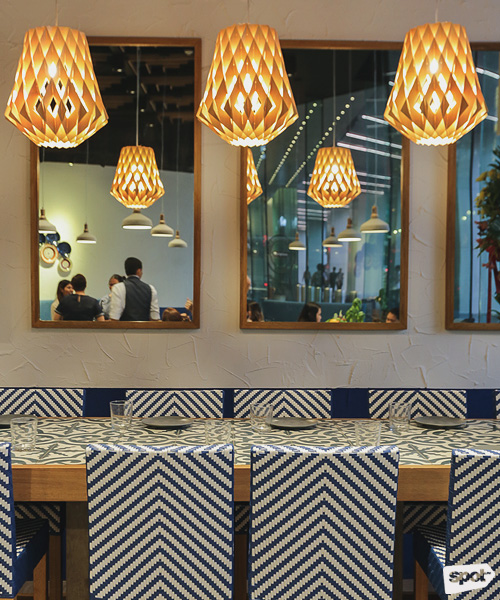 ADVERTISEMENT - CONTINUE READING BELOW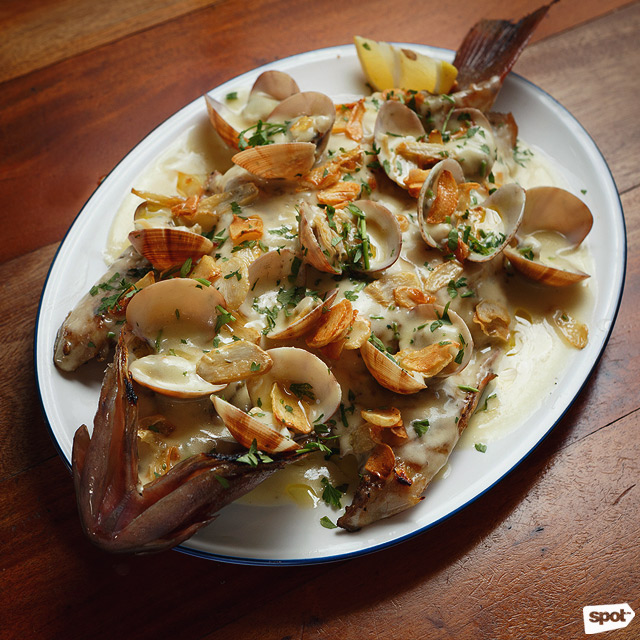 SOUV (Greece)
Greek food doesn't quite get the spotlight it deserves in Manila, but that's what SOUV by Cyma is trying to remedy: By giving people a reason to want to eat Greek every day. The Santorini-inspired, colorful joint of SOUV whips up some no-frills dishes that reflect both the traditional and current food scene over in Greece, so you're definitely in for a gastronomical treat. With all their dishes starring lamb, chicken, and even fish all prepared in true Grecian fashion, SOUV gives you reasons to keep discovering the best of Greek cuisine.
SOUV is at G/F Net Park Building, 5th Avenue, Bonifacio Global City.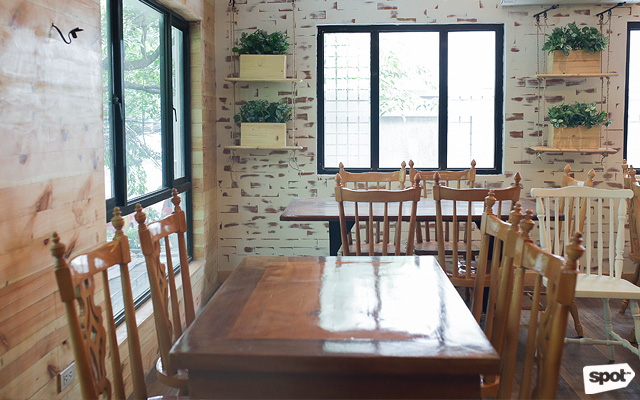 ADVERTISEMENT - CONTINUE READING BELOW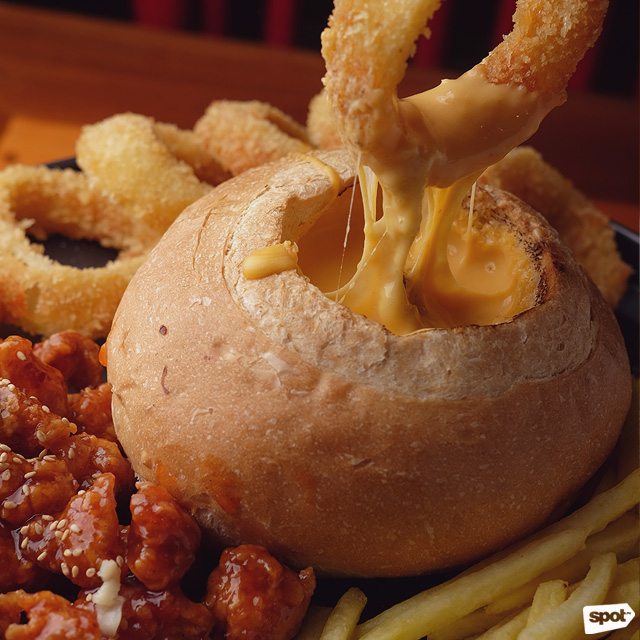 Kko Kko Home (Seoul)
2017 was arguably the year for all things Korean like k-barbecue, k-drama, and k-beauty. Whether or not you've already been to the land of Korean dramas and skincare, one home-style restaurant promises to give you the full experience with their home-cooked Korean dishes: Kko Kko Home. In fact, it's so cozy, you'll think you were sitting in someone's dining room! While you're here, have your pick from Korean-favorite dishes like bulgogi or glazed chicken. But one dish at Kko Kko Home is a scene-stealer: Their Chicken Cheese Fondue—a heaping bowl full of melted mozzarella that's served with onion rings, fries, and glazed chicken chops.
Kko Kko Home is at 67 West Capitol Drive, Kapitolyo, Pasig City.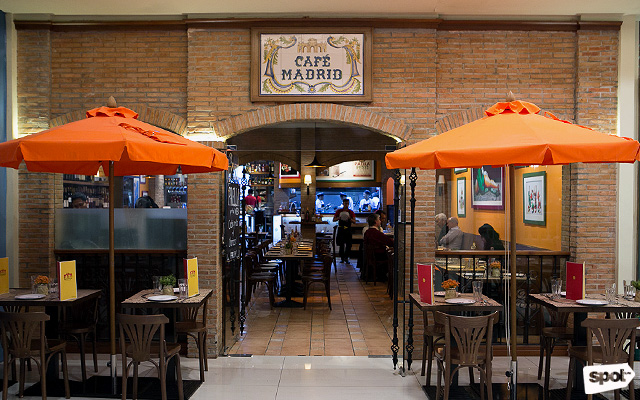 ADVERTISEMENT - CONTINUE READING BELOW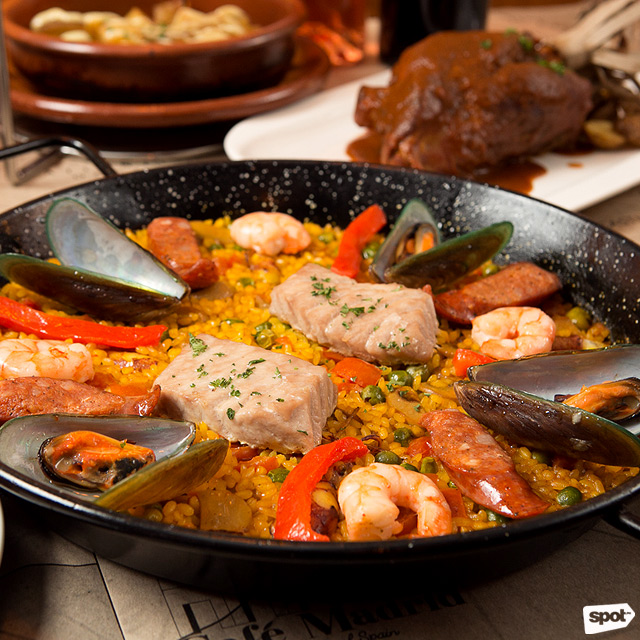 Bistro Madrid (Spain)
The restaurant and deli, which is filled with all sorts of Spanish cold cuts and wines, gives you a real taste of Spain, thanks to owner and head chef JC de Terry. One step inside Bistro Madrid will have you thinking you're in the heart of one of Madrid's many restaurants and bars. Every dish is perfectly curated to give you the best of Spain's food scene, from hearty meals like paella to the flavorful tapas. You can't miss out on their heaping dish of Bistro Madrid Gran Paella, or if you're more in the mood for something light, the Duelos Y Quebrantos Omelette is a perfect mix of potatoes and ham all wrapped up in a Spanish tortilla.
Bistro Madrid is at G/F Estancia Mall, Capitol Commons, Meralco Avenue corner Shaw Boulevard, Oranbo, Pasig City.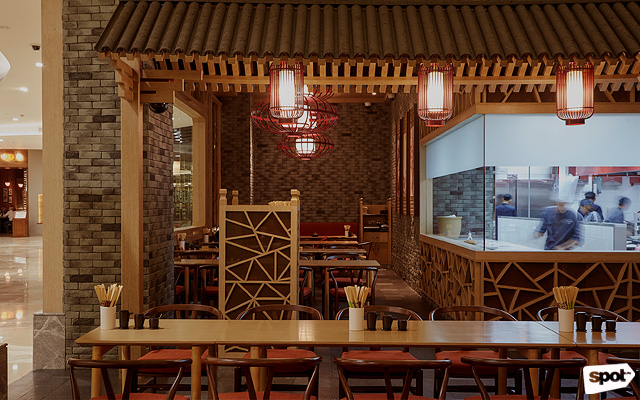 ADVERTISEMENT - CONTINUE READING BELOW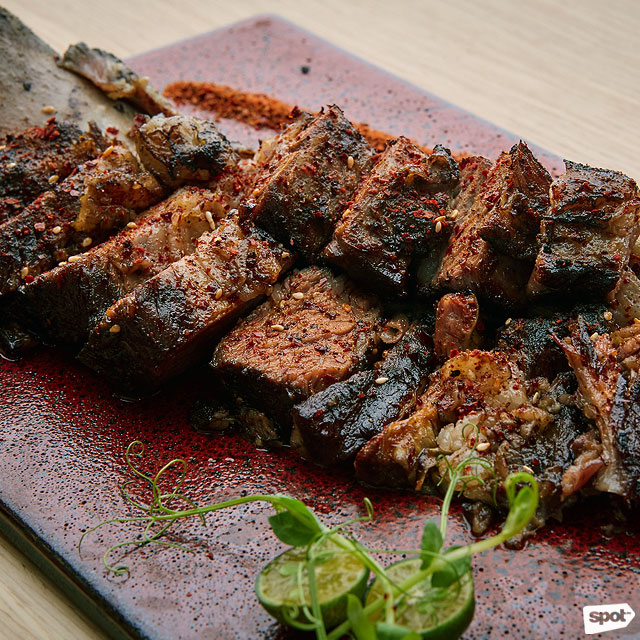 Jing Ting (China)
The moment you enter Jing Ting, it'll feel like you've been whisked away to the hutongs or narrow alleyways of Beijing. Like their elaborate interiors, their food is anything but plain. Jing Ting offers dishes like hand-pulled noodles that don't get anymore traditional—at least not in Manila. They also have an assortment of delicious meats, which you can pair with your noodles, including their roast beef prime ribs or spicy lamb skewers. Craving dumplings? They've got you covered, too.
Jing Ting is at UG/F City of Dreams Manila, ASEAN Avenue corner Roxas Boulevard, Parañaque City.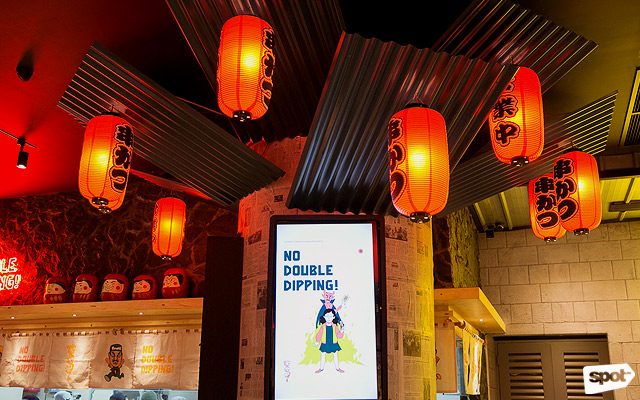 ADVERTISEMENT - CONTINUE READING BELOW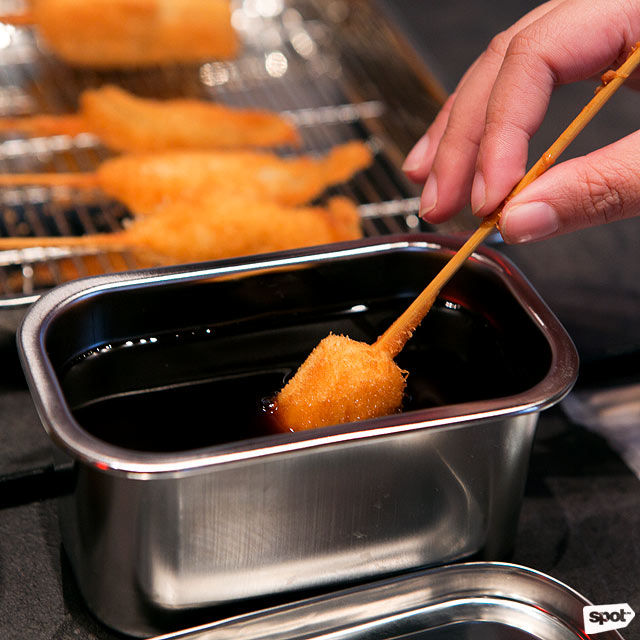 Kushikatsu Daruma (Osaka)
If you can't get enough of Japanese food, particularly those irresistible deep-fried creations on a stick, then say hello to Kushikatsu Daruma. In true Osaka fashion, they're known for their selection of tasty skewers and dips that'll keep you coming back for more, whether you're a fan of fish, beef, chicken, and everything else in between. As an added plus, Kushikatsu Daruma is not only a haven for these treats-on-a-stick, but they've since started to delve into other popular Japanese dishes like ramen to go with their decadently golden skewers.
Kushikatsu Daruma is at 2/F Uptown Mall, Uptown Bonifacio.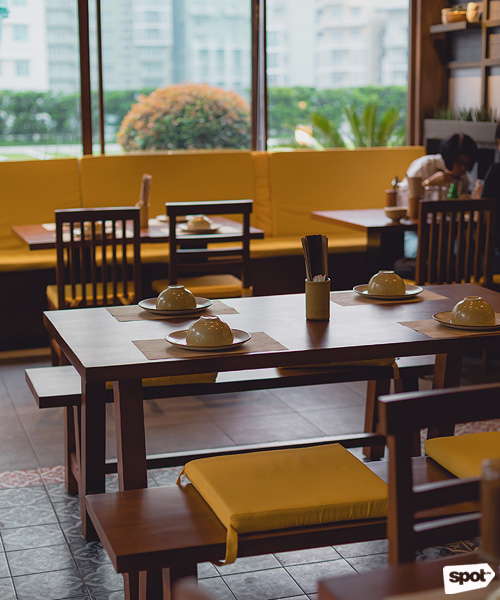 ADVERTISEMENT - CONTINUE READING BELOW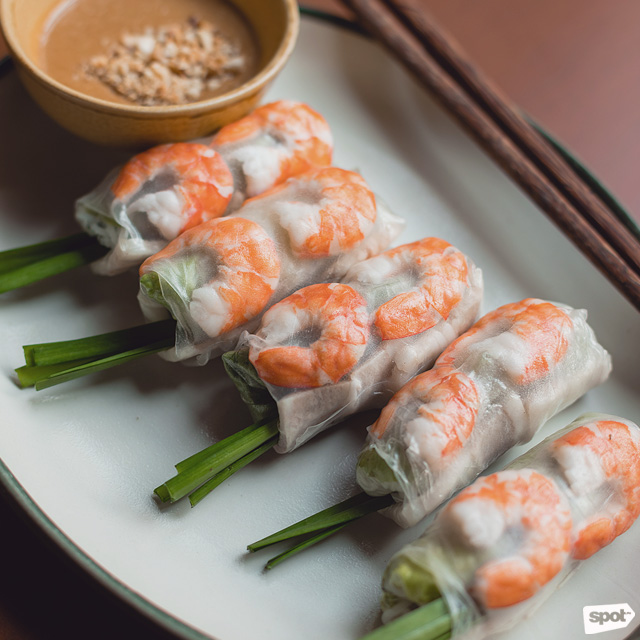 Nha Em (Vietnam)
The beautiful wooden interiors and Vietnamese-inspired décor adds to the whole dining experience at Nha Em. With ingredients shipped all the way from Vietnam, you're sure that every dish tastes as though it was made on the streets of Ho Chi Minh or Hanoi. Take your pick from their extensive menu, like their deliciously fresh spring rolls or addicting fried chicken wings slathered with their signature Vietnamese-style sauce.
Nha Em is at 5/F Sky Park, SM Aura Premier, C5 Road corner 26th Street, Bonifacio Global City.
Load More Stories