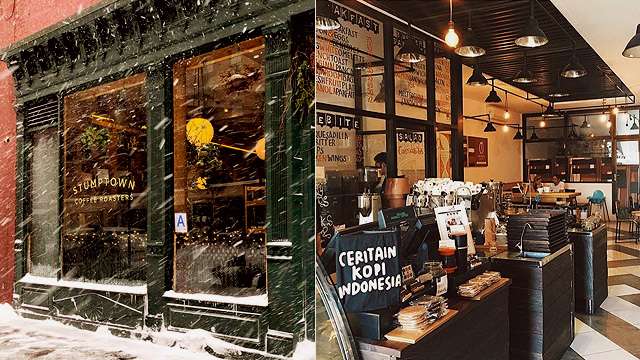 (SPOT.ph) If you're a coffee aficionado and wanderer rolled into one, you might find that nothing completes the out-of-the-country experience more than taking the time to enjoy a foreign city's homegrown brews. After all, if coffee is on top of your priorities here, why not elsewhere in the world? And because we know you can't wait to get started ticking these places off your travel bucket list, here are 10 awesome coffee places around the world you shouldn't miss.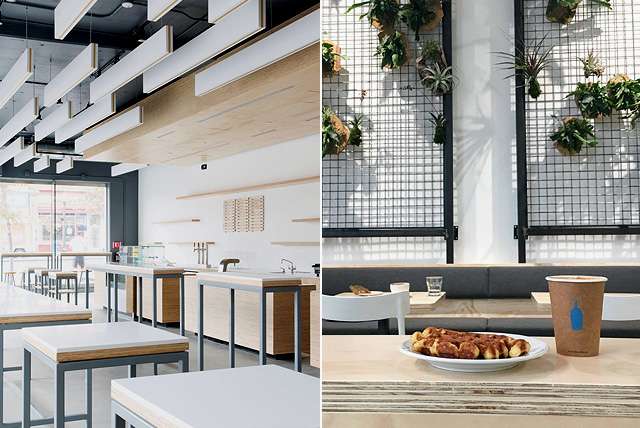 ADVERTISEMENT - CONTINUE READING BELOW
Blue Bottle Coffee
Blue Bottle Coffee has multiple branches all over the U.S. and has recently opened a few more branches in Japan. It's not surprising why—the American café boasts unique brewing techniques and uses vintage and restored espresso machines and roasters as well as Kyoto-style iced coffee drippers. You'll also be in for a real treat when you try their various freshly roasted coffee blends. The café's general vibe is cozy and unfussy but never boring, so it's perfect for a quick visit or even staying for one afternoon. Not sure what to order? Have a chat with their baristas about your coffee and food preferences and they might help you find the perfect handcrafted cup of joe to suit any mood you're in.
Where to find it: Tokyo (Japan); New York, Los Angeles, Miami, Washington D.C., Boston (U.S.)
For more information, visit Blue Bottle Coffee's website.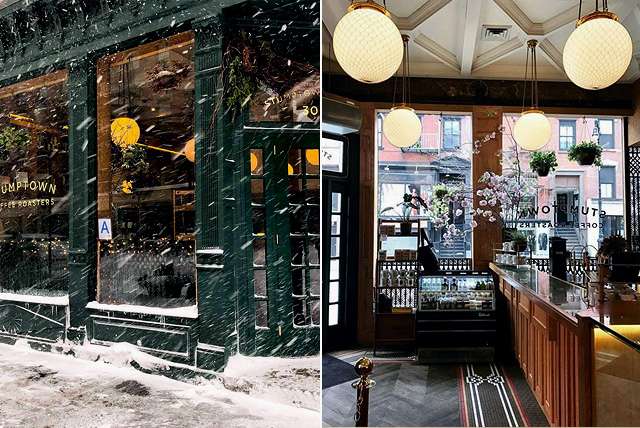 Stumptown Coffee Roasters
With the promise that their coffee is freshly roasted every day, Stumptown Coffee Roasters is a must-visit coffee shop for anyone who's serious about their brews. Their balanced and creamy Blazers Blend claims to "taste like victory," so that should get your coffee-holic heart racing with excitement already. Other than their sleek interiors and fantastic coffee, Stumptown even has some good-looking merch for collectors and enthusiasts alike. Don't forget to take home a bag of their coffee beans, wrapped up in a container that looks almost too perfect to open.
Where to find it: Portland in Oregon, Seattle, Washington D.C., New York, Los Angeles (U.S.)
For more information, visit Stumptown Coffee Roaster's website.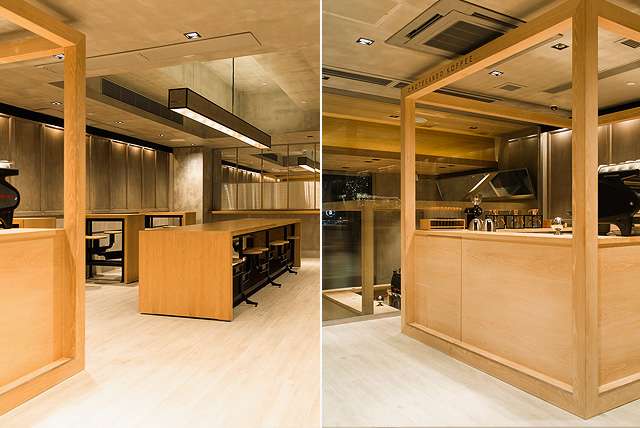 Omotesando Koffee
Though the first-ever branch of Omotesando Koffee closed down in 2015 in Tokyo, its legacy lives on through its reincarnations: Koffee Mameya at the same location; and Toranomon Koffee in Tokyo, Hong Kong, and Singapore. In true Japanese fashion, the café's interiors are minimalist and sleek, which adds to the charm of their unique brews. Omotesando Koffee's Eiichi Kunitomo is all about bringing out the goodness of coffee, so don't be shy to ask the baristas for any recommendations and even some coffee-brewing tips!
ADVERTISEMENT - CONTINUE READING BELOW
Where to find it: Hong Kong; Singapore; Tokyo (Japan)
For more information, visit Omotesando Koffee's website.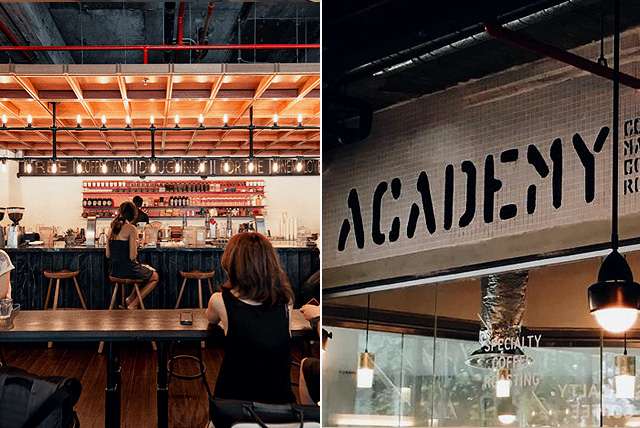 Common Man Coffee Roasters
This award-winning café first sprung up in Singapore and has become a crowd-favorite for both locals and tourists. They have an impressive selection of coffee, paired with a mouthwatering all-day brunch menu that tempts you to stay from morning to night. Don't miss their signature drink, the CMCR Espresso Blend, which can fuel you throughout the day. They've also got a wide range of single-origin beans sourced from all around the world—perfect for anyone whose palate has as strong an urge for wanderlust as they do!
Where to find it: Singapore; Kuala Lumpur (Malaysia)
For more information, visit Common Man Coffee Roasters' website.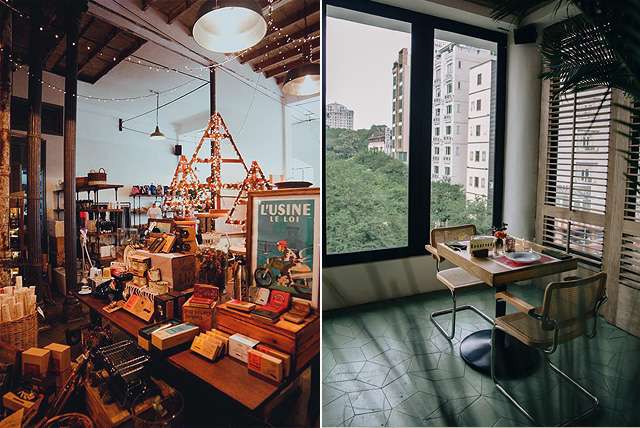 L'Usine
L'Usine is famous for their handcrafted brews, sinfully sweet cakes, and killer breakfast menu, so if you're planning to travel to Vietnam anytime soon, squeeze in a visit. The café will also draw you in with their elegant interiors, featuring woven chairs and wooden tables that set a laidback, vintage mood. Needless to say, L'Usine makes for the perfect spot to grab your Vietnamese-coffee fix—all while enjoying being in the heart of Vietnam!
Where to find it: Ho Chi Minh (Vietnam)
For more information, visit L'Usine's website.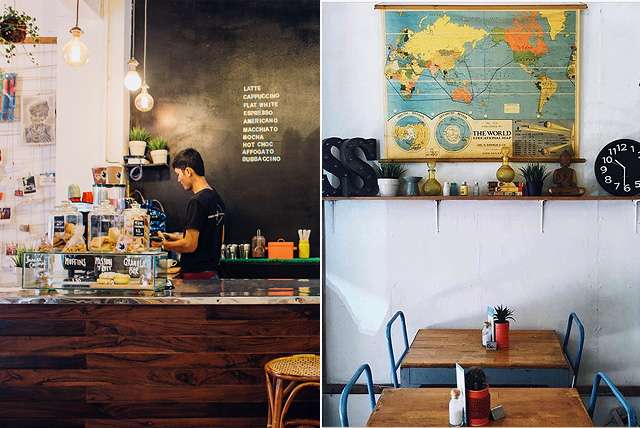 ADVERTISEMENT - CONTINUE READING BELOW
Sister Srey Café
Put Cambodia on your bucket list and include a visit to Sister Srey Café while you're at it. The place is a lovely, homey café in Siem Reap, located in the city's Old Market area, so you won't have to go out of your way while you're there. You'll love their menu that features only fresh and organic ingredients, plus their specialty coffee will delight any coffee lover's soul. Bonus for shopaholic travelers: They even have a super-cute clothing boutique, bringing shop-and-dine to the next level.
Where to find it: Siem Reap (Cambodia)
For more information, visit Sister Srey Café's website.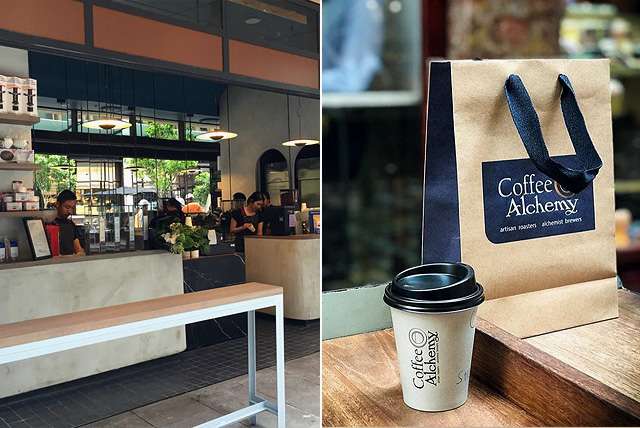 Coffee Alchemy
Heading Down Under? Just a few kilometers away from the bustling Sydney business district lies the quaint Marrickville suburbs, home to Coffee Alchemy. And while it's a low-key café, its award-winning coffee is anything but. Every stage of their coffee-making process is monitored down to the tiniest detail—from selecting the coffee beans to concocting unique blends, so you can be sure that anything you order will be roasted and blended the right way.
Where to Find it: New South Wales (Australia)
For more information, visit Coffee Alchemy's website.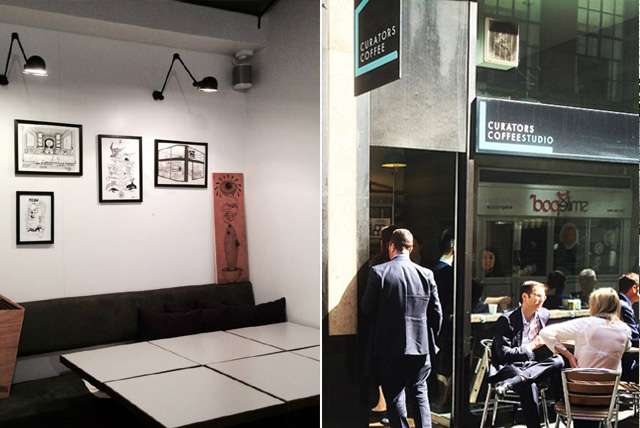 Curators Coffee Studio
Just head on over to Curators Coffee Studio in London and you'll feel like the star of an English movie, casually sipping your cuppa while watching the rest of the city move around you. The place features sleek and modern interiors that manages to feel very homey, proving to be the perfect environment for enjoying their specialty coffee blends. Depending on the time you visit, ask about their seasonal gourmet creations to really surprise your palate.
Where to Find it: London (U.K.)
ADVERTISEMENT - CONTINUE READING BELOW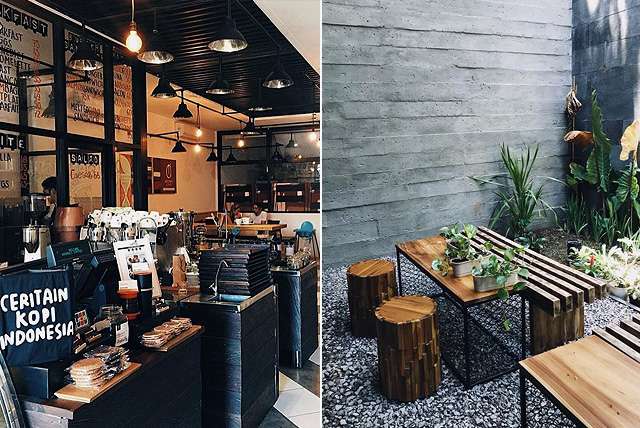 Anomali Coffee
If you're planning a trip to the beautiful islands of Bali, try to include a visit to Anomali Coffee on your itinerary. They whip up some awesome local specialty coffee, with robust and even fruity flavors to tickle your fancy. The joint serves single-origin coffee with special flavors from all around Indonesia, Sumatera, and Papua, so you can be sure to get that one-of-a-kind coffee experience only an Indonesian coffee shop can give. Looking for a souvenir? Take home some of their coffee beans—complete with the coolest packaging!
Where to find it: Jakarta, Makassar, and Bali (Indonesia)
For more information, visit Anomali Coffee's website.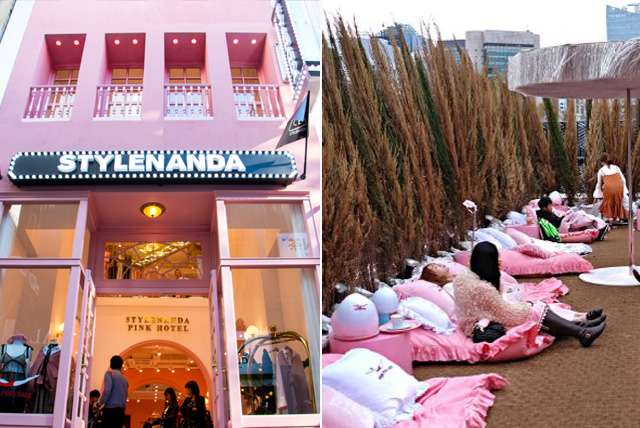 Stylenanda Pink Pool Café
Raise your hand if you either love anything Korean or the color pink. Now, if you love them both, you've hit the jackpot because this cute café in Seoul is literally pink! Not only is every corner totally IG-worthy, there's also an actual pool inside the café. This quirky spot will remind you of a quaint diner complete with neon lights (Riverdale vibes, anyone?), so it makes a fun place for you and friends or family to casually enjoy all that Korean coffee and desserts this café has to offer.
Where to find it: Seoul (South Korea)
Share this story with your friends!
---
Help us make Spot.ph better!
Take the short survey
More Videos You Can Watch
Load More Stories