This New Uptown Bonifacio Tapas Bar Isn't for Those Who Want the Usual
¡OYE!'s chorizo-stuffed squid is a must-try.
¡OYE! Tapas & Grill
G/F Uptown Mall, Uptown Bonifacio
Contact: 541-7025
Open daily from 11 a.m. to 1 a.m.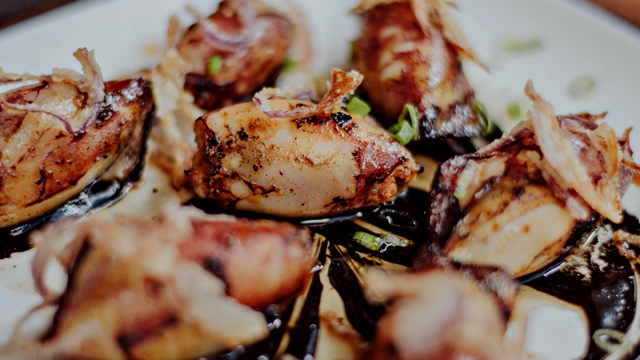 (SPOT.ph) New after-work spots have been popping up left and right in Bonifacio Global City, but the newest tapas bar to hit the area will grab your attention with more than just its name. Named after the Spanish word for "hey," ¡OYE! Tapas & Grill serves up the rich culinary heritage of Spain on small plates against a relaxed backdrop.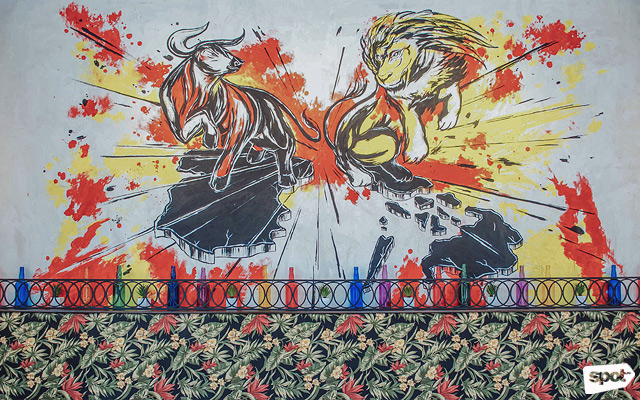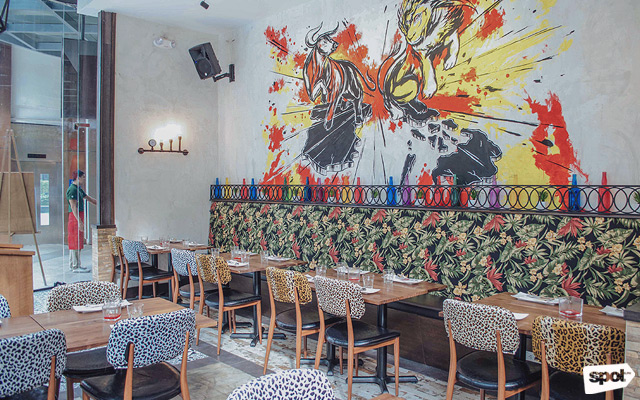 The posh tapas bar is surprisingly cozy, with splashes of warm colors on the walls. A dimmer area by the bar invites you to linger a little longer.
¡OYE!'s tables seat four people at the very least, given the idea that tapas is meant to be shared. "That's the concept of tapas—you sit down and take your time enjoying the food with your friends," says Chef Joseba Sola, resident chef.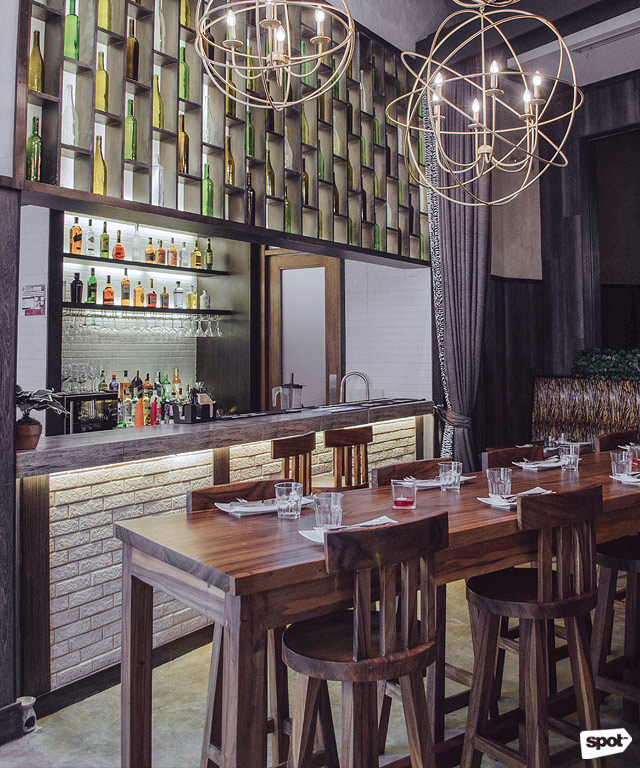 Inspired by his way of life back in Spain's Basque region and his experience working with chefs of Michelin-starred restaurants, Chef Joseba offers an extensive selection of Spanish delicacies cooked similarly to Filipino barbecue. Along with Chefs Juan Montel and Tanya Dizon, ¡OYE! focuses on the tradition of using grilled flavors and sauces.
"With traditional tapas, we use the classic flavors and techniques done in Spain. With modern tapas, we tweaked the original recipes using contemporary techniques, other influences, and local produce," says Chef Joseba.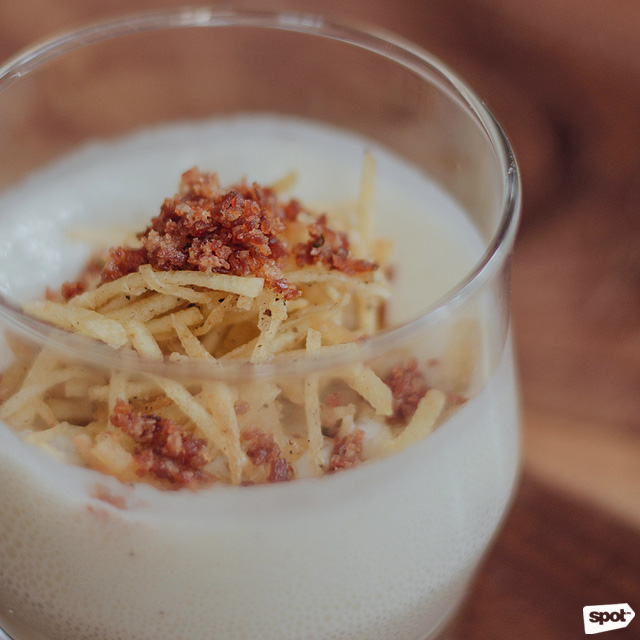 Huevo Trufado con Patatas y Jamon
ADVERTISEMENT - CONTINUE READING BELOW
Whet your appetite with a pick from the contemporary tapas, like the Huevo Trufado con Patatas y Jamon (P350). The divine truffled egg foam with crispy shoestring potatoes and ham is enough to entice you to get everything else on the menu.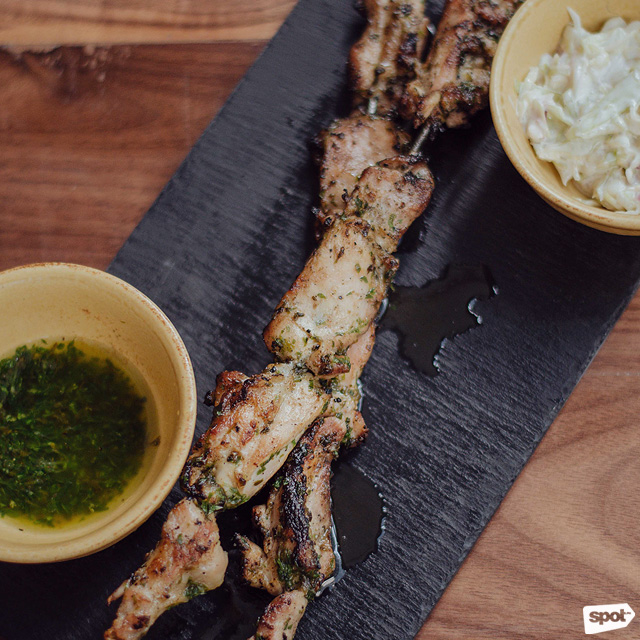 Calamares Rellenos de Chorizo
¡OYE!'s play on surf and turf, the Calamares Rellenos de Chorizo (P375), is an exercise in balance. The sweet baby squid goes so well with the spicy chorizo bits packed inside, you might forget to share.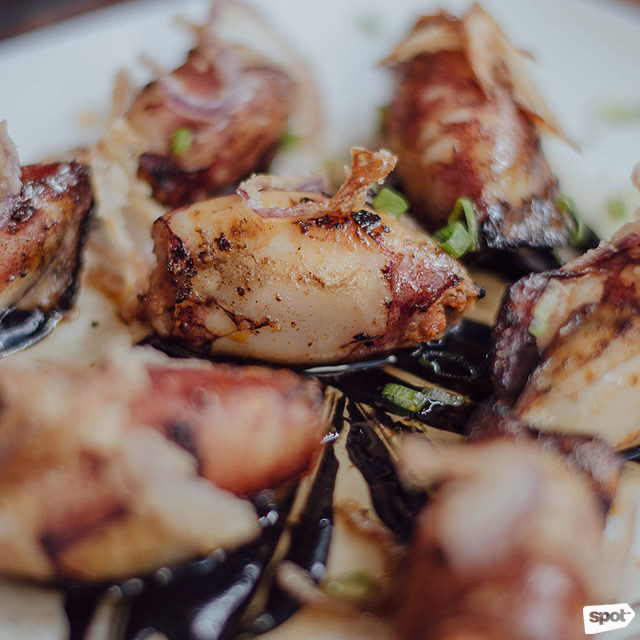 Pollo a la Brasa con Salsa Majada
The distinct smell of grilled chicken immediately draws your attention once the Pollo a la Brasa con Salsa Majada (P275) is placed on your table. Fresh and zesty, the slaw and Majada sauce on the side are made with ingredients that are seasonally and locally available, according to Chef Joseba.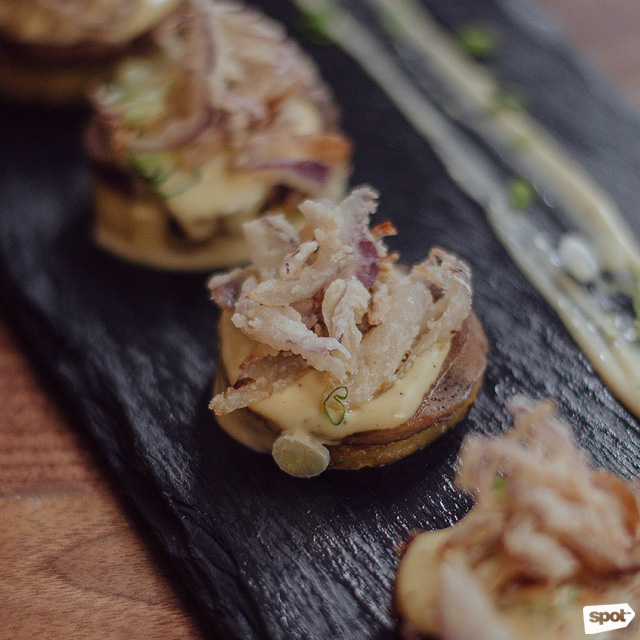 Lengua con Salsa de Pimiento Verde
The refined Lengua con Salsa de Pimiento Verde (P375) has stacked medallions of melt-in-your-mouth potato and braised beef tongue, topped with crispy onions and a light green pepper sauce on the side.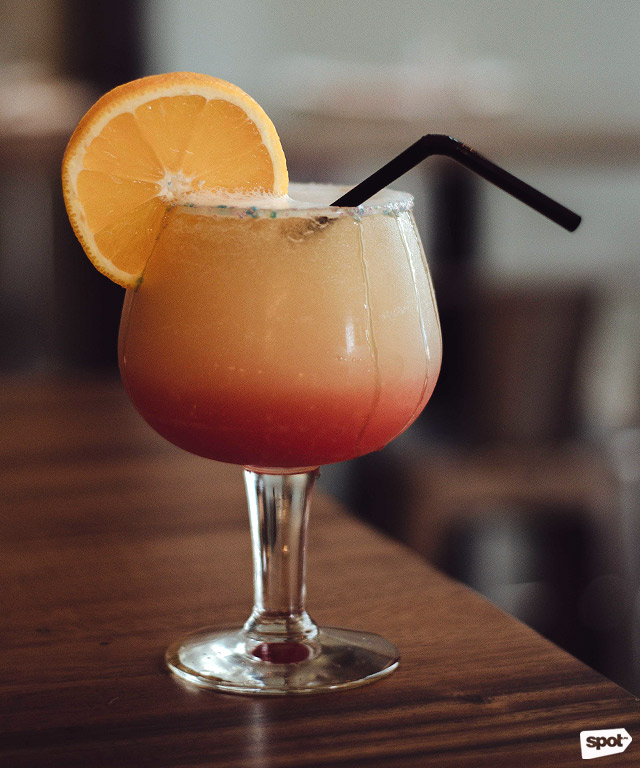 Leche con Galletas
Dig through the layers of crumbled biscuits, foamed milk, custard cream, and brownie in the Leche con Galletas (P280). The dessert reminds Chef Joseba of fond childhood memories when his mother would put out milk and cookies for him.
Of course, the selection of alcohol is as extensive as the tapas. The signature cocktails crafted by bar supervisor Dave Rivero pair well with the dishes, so you can't go wrong with whatever you choose.
ADVERTISEMENT - CONTINUE READING BELOW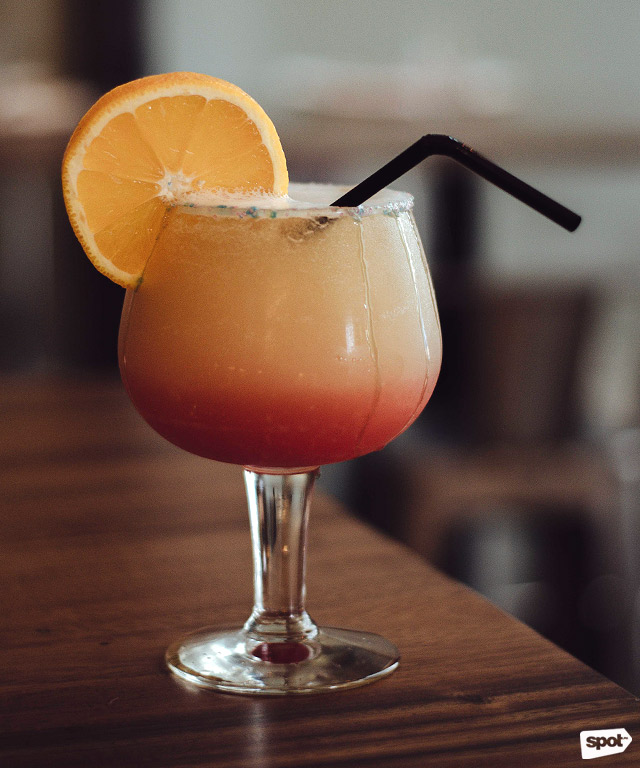 La Puñeta
Don't let the rainbow-colored sprinkles of the La Puñeta (P350/glass), ¡OYE!'s signature cocktail, fool you. The smooth blend of lemon-lime, mint, and vodka (and possibly your next hangover) is enhanced by a copious amount of beer.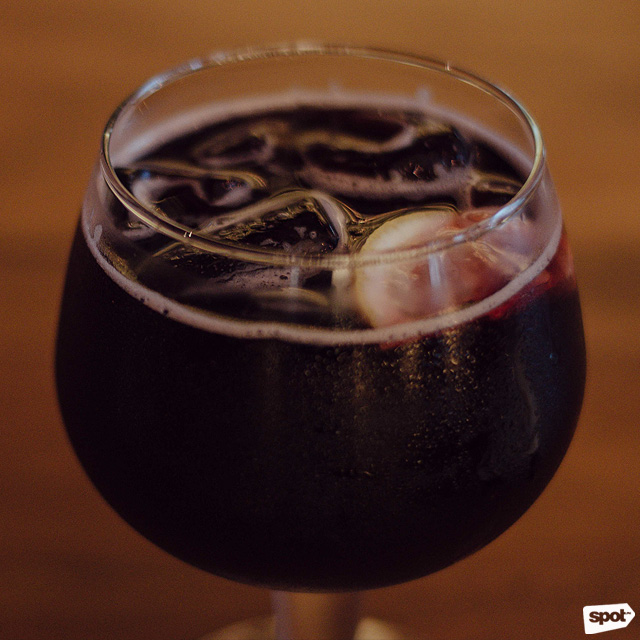 Calimoxto
Those looking for a lighter drink should try the Calimotxo (P300/glass), which is a mix of red wine and cola. Popular in some Spanish provinces in the 1970s, ¡OYE!'s version of the iconic drink of the Basque region reminds Chef Joseba of his hometown and his childhood.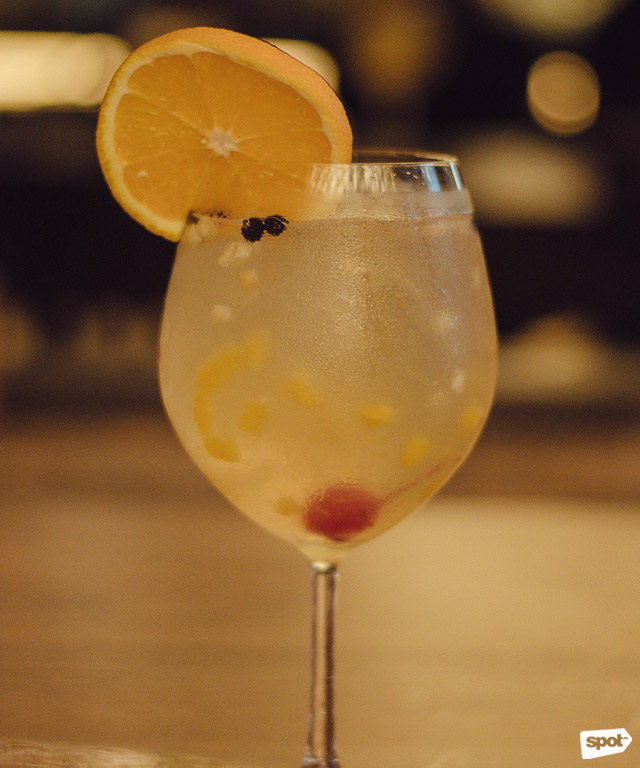 Sangria Blanca
If you feel like getting a classic with a twist, try the Sangria Blanca (P350/glass). With an addition of other spirits, spices, and fruits to the classic wine-juice combo, this refreshing drink will allow you to enjoy a longer night out with friends.
Bonifacio Global City may be teeming with after-work watering holes, but, with their tasty tapas and drinks that just hit the spot after a long day in the office, ¡OYE! proves a worthy addition to your list of reliable hangout spots after a long day in the office.
Photos by Marikit Singson
Load More Stories