10 Must-Try Diet-Delivery Services in Manila
Curious about keto? These door-to-door meal providers give you lots of options.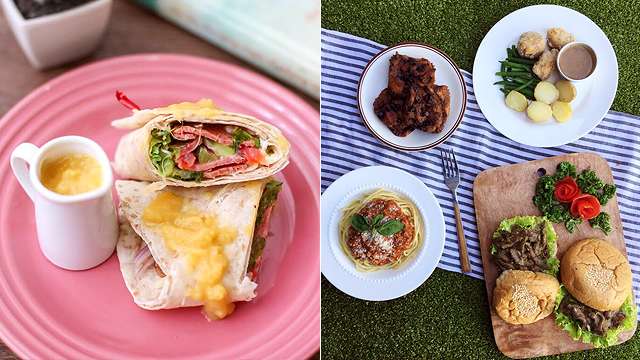 (SPOT.ph) It's easy to see the appeal of diet-delivery services. Instead of planning, shopping for, prepping, and cooking your own "healthy" meals (not to mention all that cleaning up you have to do after), you can just opt to have expertly prepared, calorie-counted, and restaurant-quality dishes delivered straight to your doorstep! Even better: Gone are the days when diet dishes taste like paper. More and more food-savvy entrepreneurs are reinventing healthy dishes and making them more palatable (bye-bye, bland everything!), all while promising to help you achieve your weight and fitness goals. Sounds too good to be true? Come and taste for yourself! We've rounded up 10 diet-plan providers in Manila that are worth trying—whether you're keen to go Keto, jonesing for Paleo, or simply want a no-fuss plan 1,200 calories-per-day plan.
Remember: It's always best to consult a doctor or nutritionist before starting any diet, especially if you have pre-existing health conditions.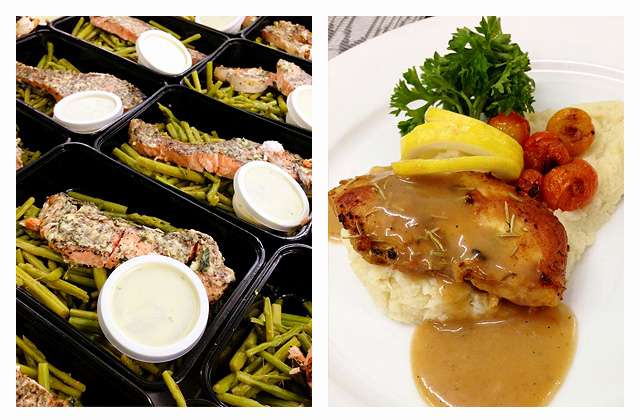 Fit Food Manila
This delivery service is beloved by patrons because of their freshly cooked and always delish calorie-counted meals, which are also surprisingly filling. This year, they launched a Ketogenic Diet program, a high-fat, very low-carb diet that owes its popularity to an unconventional concept: Causing weight loss even while eating fat. Simply put, by depriving you of carbs, the diet forces the body to convert fat and use it as fuel, optimizing fat burning.
Sample meal plan: Ketogenic Meal Plan (Regular/1,400 to 1,600 calories; Large/1,800 to 2,000 calories)
Breakfast: Cheesy Garlic Chicken Omelette with Buttered Veggies
Lunch: Chicken Roast on Garlic Butter Mashed Cauliflower
Dinner: Carb-Free Arrabiata Pasta with Extra Bacon
Snacks: Keto Carrot Cake and Green Bean Fries
Options: Ketogenic (high-protein, low-carb); Fit Food Original (low-calorie); Fit Food Plus (low-carb, low-sugar, high-protein, high-fiber); Fit Heart (low-fat, low-sodium)
Price: P645 to P745 per day plus delivery fee (P50 to P80). You can choose from a five-day or seven-day package.
For more information, contact Fit Food Manila at fitfoodmnl@gmail.com or log on to Fit Food Manila's Facebook page.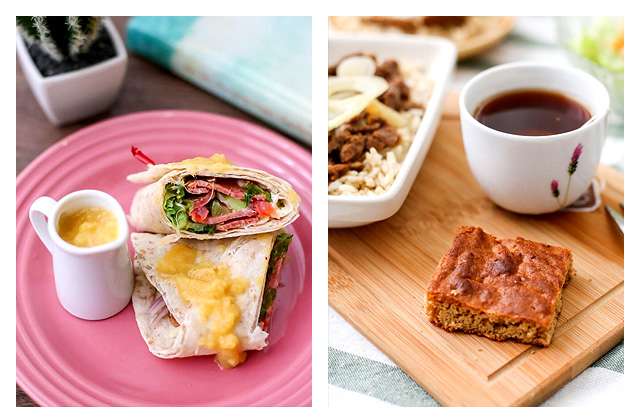 Diet Buddy
What started out as a personal meal plan turned out to be a successful business venture for Kynan Del Rosario, whose unsatisfying experience with a food supplier prompted him to create his own calorie-counted meals—ones that he can actually enjoy. And that's exactly what Diet Buddy offers. "Our main objective is to provide diet meals that make dieting less intimidating," he says. Instead of using fancy ingredients like quinoa (which may be healthy, but not exactly accessible to everyone), their menu sticks to homegrown classics like homemade beef tapa, chicken sisig, and kaldereta.
ADVERTISEMENT - CONTINUE READING BELOW
Sample meal plan:
Breakfast: Breakfast Burrito Wrap and Coffee
Lunch: Salisbury Steak with Sweet Potato Mash
Snack: Blueberry Panna Cotta and Tea
Dinner: Sesame Chicken with Organic Rice
Options: 1,200 calories/day; 1,500 calories/day; or 2,000 calories/day
Price: P340 to P420 per day, with free delivery (except for addresses in the South)
For more information, contact Diet Buddy at 0916-527-0314 or 0917-590-1795; or log on to Diet Buddy's Facebook page.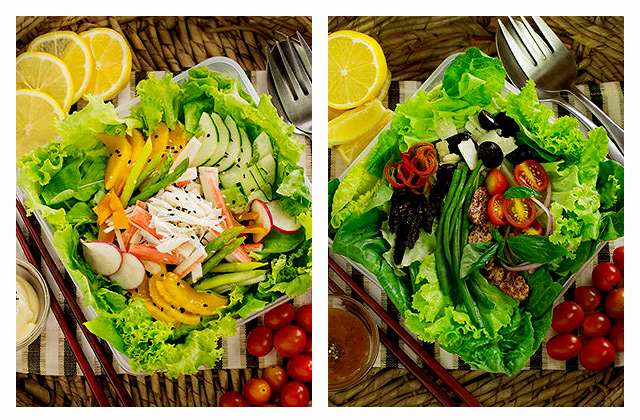 Isabel's Dewy Morning Greens
Definitely not your average diet-delivery service, Isabel's Dewy Morning Greens specializes in offering fresh, organic, and scrumptious salads—straight from their farm to your table! You can choose from their available salads-of-the-day and order a la carte, or you can avail of their salad subscriptions: They deliver every M-W-F or every day from Monday to Friday, for a week, two weeks, or a month. You can also opt to add a soup (P60) or overnight oats (P80).
Sample salad offerings:
Isabel's Caesar Salad
Meaty Taco Salad
Peruvian Salad
Beef Bulgogi Salad
Kani Mango Mix
Price: A la carte salads start at P220; subscription plans start at P810 (M-W-F)           
For more information, contact Isabel's Dewy Morning Greens at isabel.dewymorninggreens@gmail.com or 0917-652-7341; or log on to Isabel's Dewy Morning Greens' Facebook page.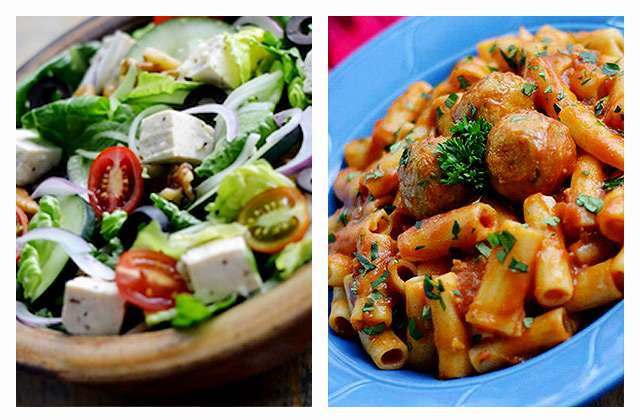 The Sexy Chef
Owned by singer-actress Rachel Alejandro and Chef Barni Alejandro-Rennebeck, The Sexy Chef has been around since 2004 and continues to provide nutritious meals for the figure-conscious, including some of the country's top celebs. Apart from their diet plans—like the Eat Clean Detox, a nutrient-dense, vegan, gluten-free diet combined with anti-bloat detox juices—they also offer Fit Meals (a.k.a. lunch-and-dinner meal packages, perfect for the office crowd) and a guilt-free dessert line, from which you can buy a la carte.
Sample meal plan: Eat Clean Detox
Pre-breakfast drink: Lemongrass Tea
Breakfast: Banana Flaxseed Pancakes with Muscovado Syrup
Lunch: Miso Soup and Vegan Sushi
Dinner: Bean and Corn Chili, Garden Salad with Lemon Vinaigrette
Juice: Juju Cleanse (Orange)
Options: Keto (low-carb, moderate-protein, high-fat), South Beach (low-carb, high-protein), Pounds Away (nutrient-dense, calorie-controlled)
Price: Diet plans start at P3,000 (P600/day for five days) and P2,235 for Fit Meals (P447/day for five days)
For more information, contact The Sexy Chef at info@thesexychef.ph or 0917-799-2433; or log on to The Sexy Chef's Facebook page.
ADVERTISEMENT - CONTINUE READING BELOW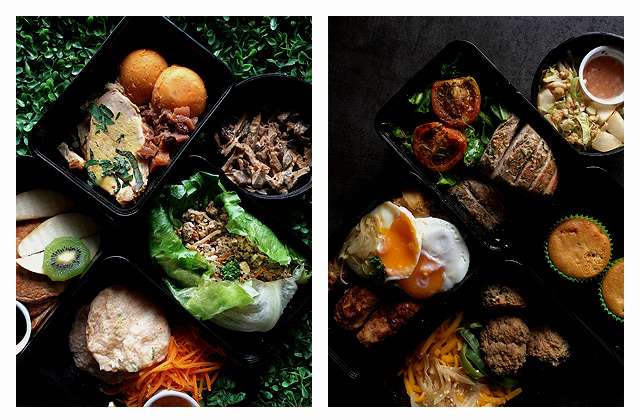 Paleo Manila
Keen to try the famous "caveman diet"? Then you ought to give this delivery service a shot. True to the Paleo concept, they serve only food items that our ancestors ate—meaning, animals and plants—and eliminate all gluten, dairy, grains, refined sugar, alcohol, and processed foods (basically anything nature didn't make!). You'd be surprised at how tasty whole and all-natural food items can be!
Sample meal plan:
Breakfast: Gluten-free French Toast with Malagos Dark Chocolate Sauce
Snacks: Cinnamon Fried Plantains; Pinoy-Style Fish Balls
Lunch: Citrus Ginger Blue Marlin Steaks and Cucumber and Carrots
Dinner: Pork Nori Rolls with Asian Greens
Options: Paleo (high-protein, low-carb), Keto Paleo (high-fat, moderate-protein, very low-carbohydrate)
Price: Starts at P3,950 for a five-day plan (P790/day)
For more information, contact Paleo Manila at 0917-777-7657; or visit Paleo Manila's website.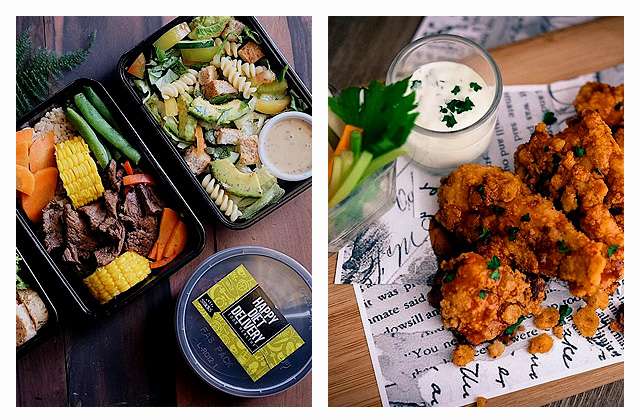 Happy Diet Delivery
This gourmet delivery service puts the "happy" in your diet with healthy and organic dishes that don't taste like diet food! Serving five days a week (Monday to Fridays only), they offer standard meal plans of 1,200 calories to 1,400 calories per day, but you may opt to to increase to 1,600 calories, 1,800 calories, or even 2,000 calories, depending on your daily physical activity and body type.
Sample meal plan:
Egg Salad Toast
Healthy Vietnamese Chicken Barbecue
Vegan Tuscan Pasta
Baked Herb Salmon in Quinoa with Kale and Asparagus
Price: P500/day for 1,200 calories to 1,800 calories/day plans; P600/day for 2,000 calories to 2,300 calories/day plans, inclusive of delivery fee
For more information, log on to Happy Diet Delivery's Facebook page.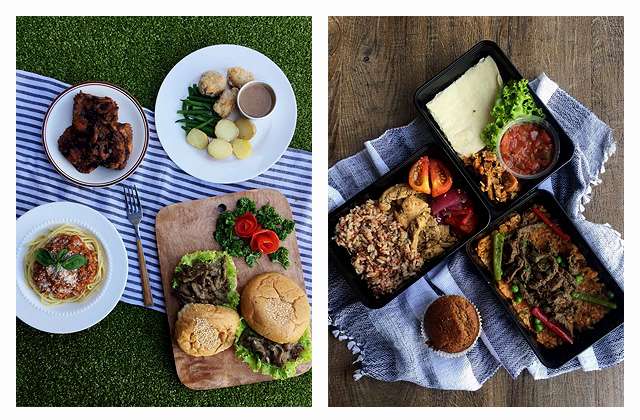 Fit Kitchen PH
Boasting nutritionist-approved meals curated by a Los Angeles-trained chef, Fit Kitchen offers impressive calorie-conscious dishes delivered straight to your doorstep. Menu themes vary per day, from Mediterranean to Vietnamese and Italian (and more), so your taste buds will never get bored. Plus, good news if you're dieting with friends or family: You get to enjoy lower rates when you order for more people in one go!
Sample meal plan: Vietnamese
Breakfast: Chili and Lemongrass Beef Noodles
Lunch: Sriracha Chicken with Veggies and Rice
Snack: Fresh Fruit
Dinner: Lean Pork with Vietnamese Caramel Sauce, Garlic Bokchoy, and Rice
Price: Starts at P400/day if you order for one person, for one week; P340 if you order for four or more people or for four weeks
For more information, contact Fit Kitchen PH at 0917-880-9026 or reserve@fitkitchenph.com; or visit Fit Kitchen PH's website.
ADVERTISEMENT - CONTINUE READING BELOW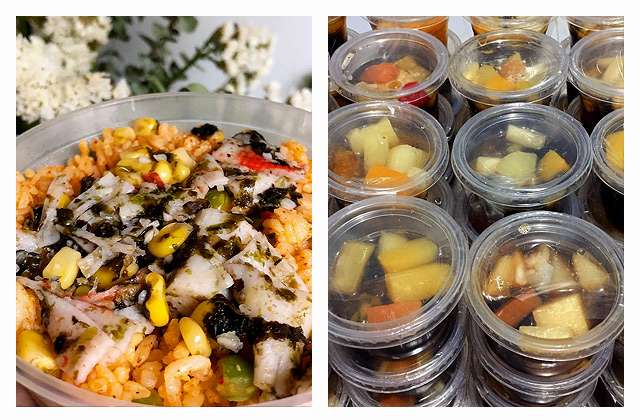 Plan:Eat
A full-service diet-delivery program, Plan:Eat formulates diet plans for specific groups depending on their built, lifestyle, and target weight. For example, their Plan 1200, which involves consuming 1,200 calories per day for five days, is recommended for someone who is petite or average in size, has a sedentary lifestyle, and targeting a body weight of 40 to 60 kilograms; or a petite person with an active lifestyle targeting a body weight of 40 to 55 kilograms (Yep, they're that specific!).
Sample meal plan:
Breakfast: Chocolate Croissant with Scrambled Eggs
Snacks: Fresh fruit; Grape Panna Cotta
Lunch: Chicken Scallopine with Balsamic Sauce, Veggies, and Brown Rice
Dinner: Tuna Pasta Napolitana
Options: Plan 1500 (1,500 calories/day), Plan 1800 (1,800 calories/day), and Plan 2000 (2,000 calories/day)
Price: Starts at P1,300/week for five days (P260/day) plus P20/day delivery charge
For more information, contact Plan:Eat at 0917-305-5510 or planeat.program@gmail.com; or log on to Plan:Eat's Facebook page.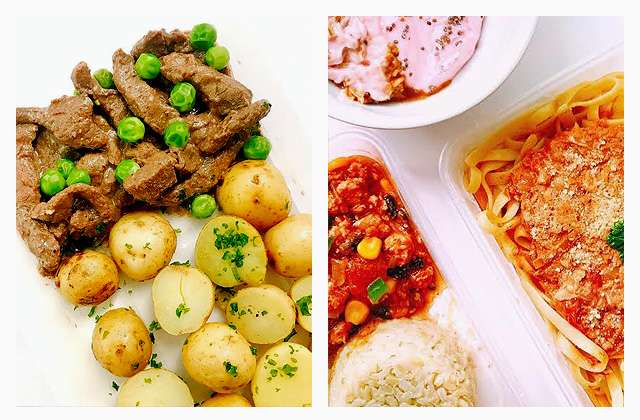 Diet Diva
When it comes to diet planning, they abide by this simple principle: Portion control and calorie-counting. Their signature offering is a 1,200 calories/day plan that's carefully planned by their resident nutritionist-dietitian, and packs a tasty punch—all while helping you with your weight-loss goals. (Diet Diva clients reportedly lose two to six pounds just five days into the program!) Need extra calories to sustain your active lifestyle? You may opt for their Lean Machine plan, which offers a 2,000 calories/day plan.
Sample meal plan:
Breakfast: Boneless Bangus Flakes and Breakfast Rice
Lunch: Lomo Guisado and Vegetables with Brown Rice
Snack: Muscovado Rice Cake
Dinner: Creamy Chicken Penne Pasta
Price: Starts at P380/day for the 1,200 calories/day plan; and P560/day for the Lean Machine program
For more information, contact Diet Diva at 0917-703-DIVA (3482) or visit Diet Diva's website.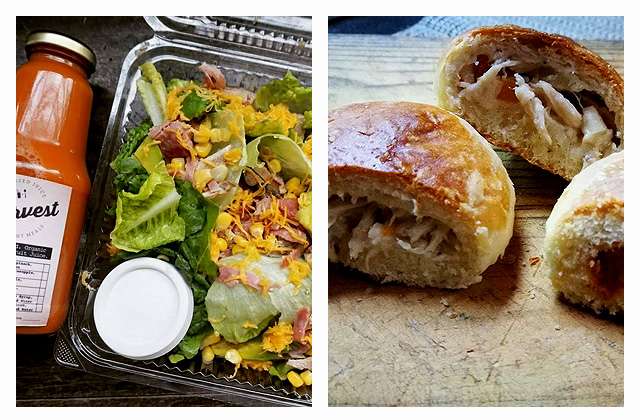 Harvest Philippines
Here's something for dieters and non-dieters: Like most diet-delivery services, Harvest Philippines has a calorie-counted plan—one that is high-protein, gluten-free, and ranges from 1,200 to 1,250 calories per day. But if you're not looking to lose weight, and you simply don't have time to cook, then you can very much benefit from their Comfort Food menu, which offers two viands daily and is good for sharing (perfect for small families!). It's like fast-food delivery made healthy! Bonus treat: They also have a-la-carte add-ons like homemade siomai and chicken empanada.
ADVERTISEMENT - CONTINUE READING BELOW
Sample meal plan:
Breakfast: Nutty Granola in a Baked Apple
Lunch: Ham Katsu with Quinoa Yang Chow Rice
Dinner: Ginger Chicken Salad
Price: P500/day for the calorie-counted menu (three meals); P300/day for the Comfort Food menu (good for two people)
For more information, contact Harvest Philippines at 0932-878-5258 or harvest.customerservice@gmail.com; or log on to Harvest Philippines' Facebook page.
Load More Stories