This Not-So-Hidden Taco Place in Poblacion Is Worth Your Next Happy Hour
One more stop to try on your Poblacion crawl!
Taqueria Seta
4988 P. Guanzon Street, Poblacion, Makati City
Open from 5 p.m. to 11 p.m. (Monday to Wednesday), and 5 p.m. to 1 a.m. (Thursday to Saturday)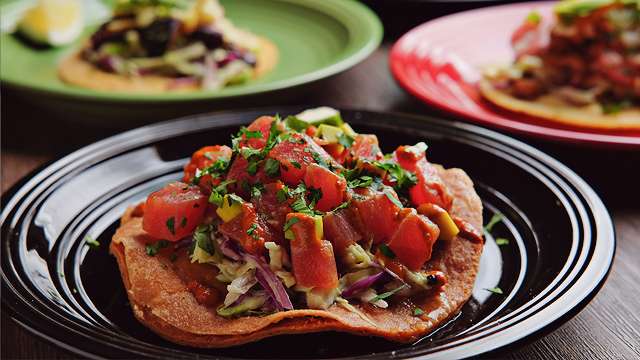 (SPOT.ph) Countless hole-in-the-wall finds line the narrow streets of Poblacion, but it's hard to miss Taqueria Seta along P. Guanzon Street with the vibrant street art on its lemon-colored walls jumping at you.
ADVERTISEMENT - CONTINUE READING BELOW
CONTINUE READING BELOW
Recommended Videos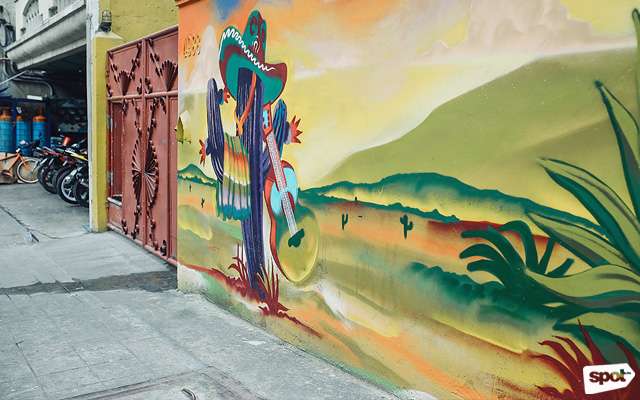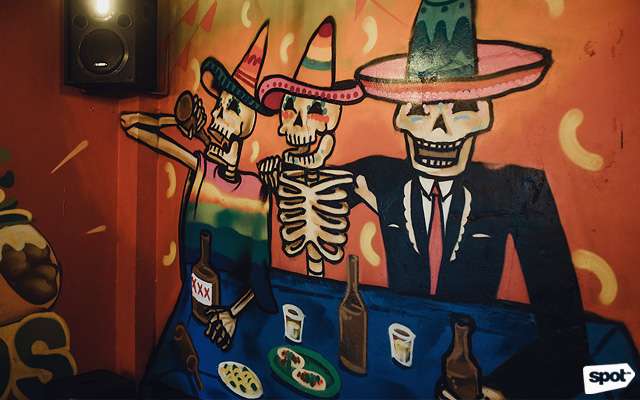 ADVERTISEMENT - CONTINUE READING BELOW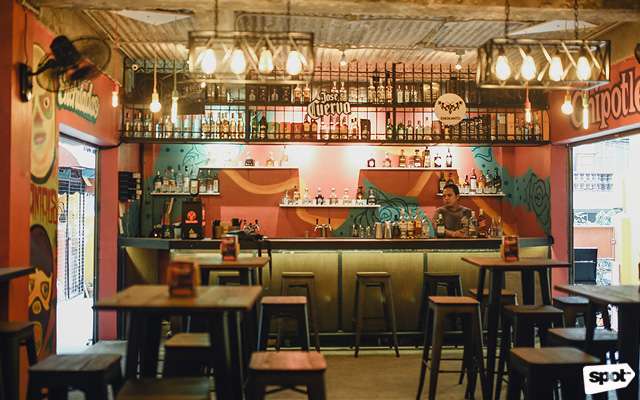 The funky Mexican joint is in fact Chef Ian Padilla's latest creation. Meanwhile, the quirky taqueria reflects the underground charm of the buzzing neighborhood. "[Poblacion] is a hip, happening place. It's a little bohemian, and a little rough around the edges," he says. The chef is also the mastermind behind Common Table in Salcedo Village. 
ADVERTISEMENT - CONTINUE READING BELOW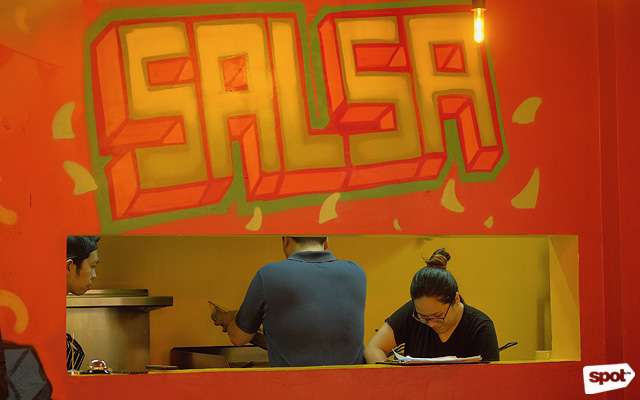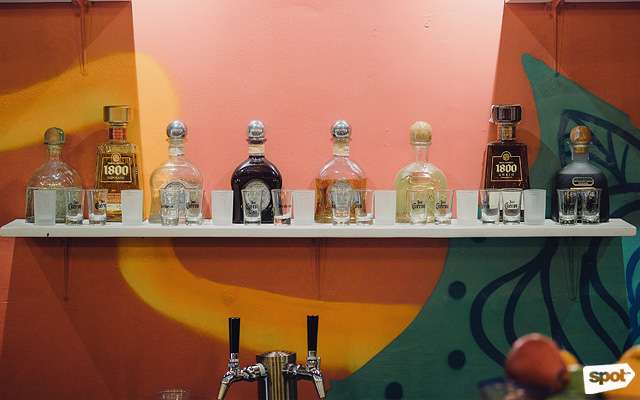 ADVERTISEMENT - CONTINUE READING BELOW
What used to be an old, two-floor boarding house has transformed into a casual taco joint with an open and inviting layout. In-your-face murals of whimsical animals, references to lucha libre and Día de los Muertos, and Frida Kahlo adorn the restaurant's pastel-tinged walls. The colorful art on the walls are by local artists like Kookoo Ramos and add to Taqueria Seta's lively yet laid-back mood.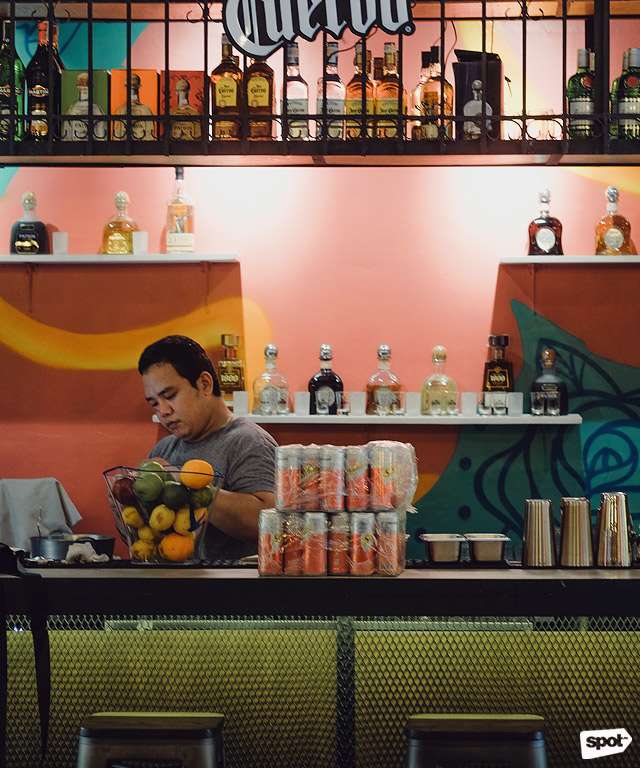 ADVERTISEMENT - CONTINUE READING BELOW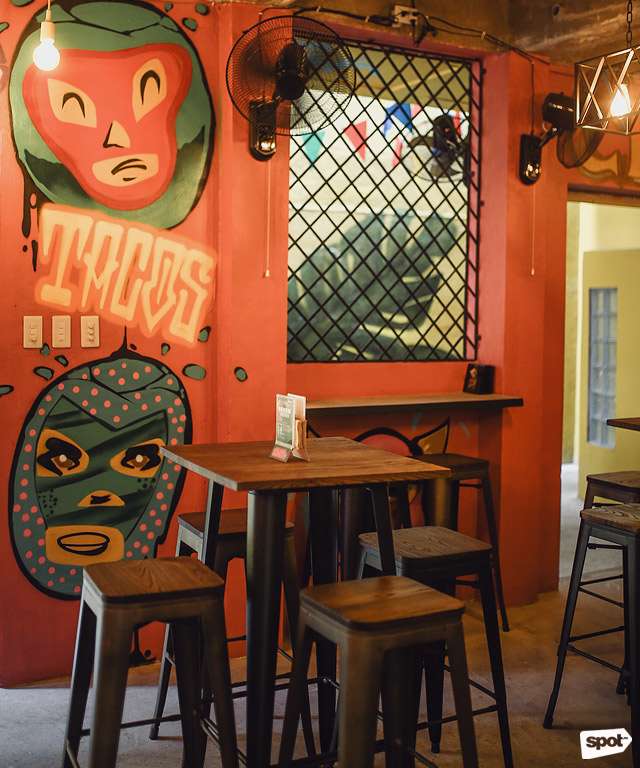 Mexican cuisine seems to be a deviation from Chef Ian's French fine-dining background, but his previous experience with Mexican co-workers in Los Angeles acquainted him with its complex flavor profile. "At the end of the day, it doesn't matter what cuisine we're talking about. Braising is braising. We braise our beef so it's tender, exactly how we would do it in French fine dining," he says.
ADVERTISEMENT - CONTINUE READING BELOW
Chef Ian admits that their dishes are not 100% authentic Mexican, but their imported peppers inject the distinctive heat the cuisine is famous for and add various layers of flavor to local ingredients. "Filipinos' definition of spicy is one-dimensional. In Mexico, there are so many kinds of peppers—from chile de arbol to guajillo—and if you prepare them in different ways, you'll get different notes like chocolate, coffee, and berries," he says.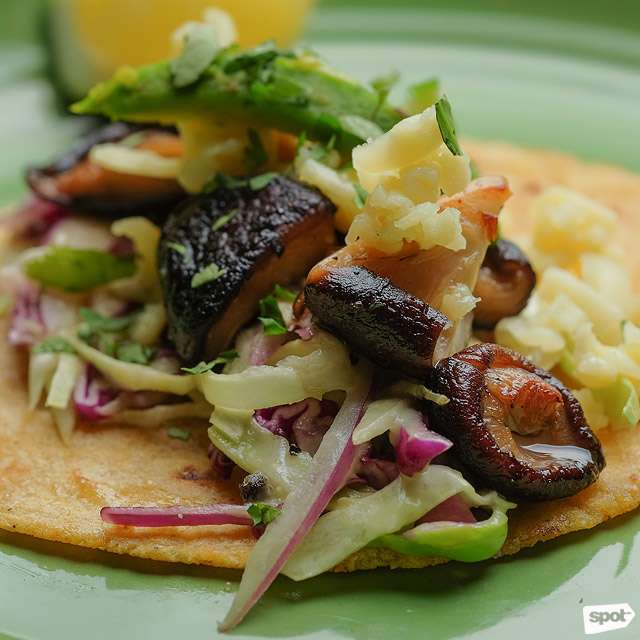 ADVERTISEMENT - CONTINUE READING BELOW
Suadero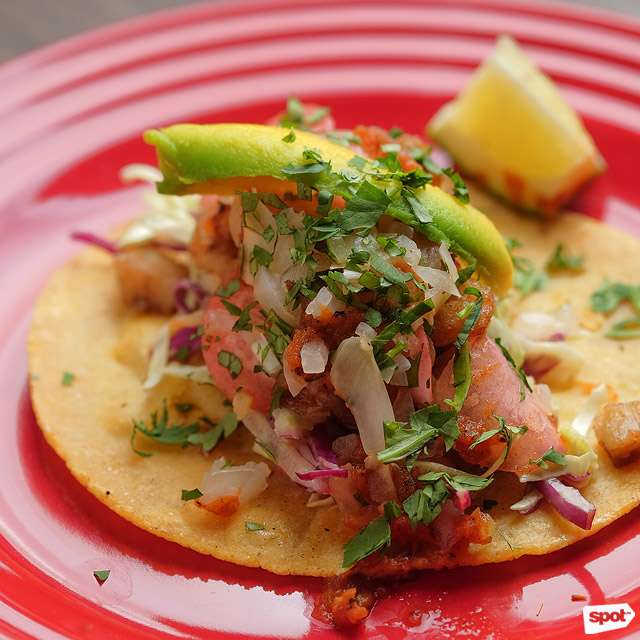 Tripita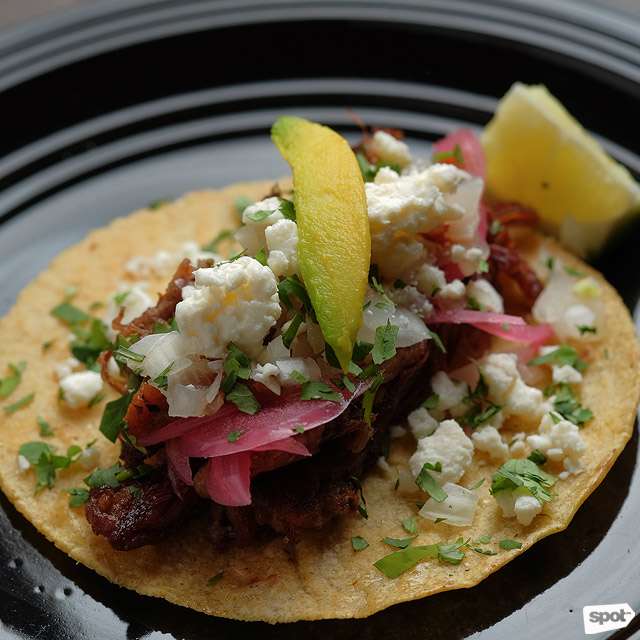 ADVERTISEMENT - CONTINUE READING BELOW
Mushroom and Truffle
Taqueria Seta has something for whatever taco craving you might have, and each one is overflowing with so much filling that the tortillas are hard to fold in half. For carnivores, you can get either the Suadero (P140), which has USDA beef brisket, or the Tripita (P120), which has tripe and is Chef Ian's personal favorite. There's also the Mushroom and Truffle (P120) for those looking for a fresh and earthy option.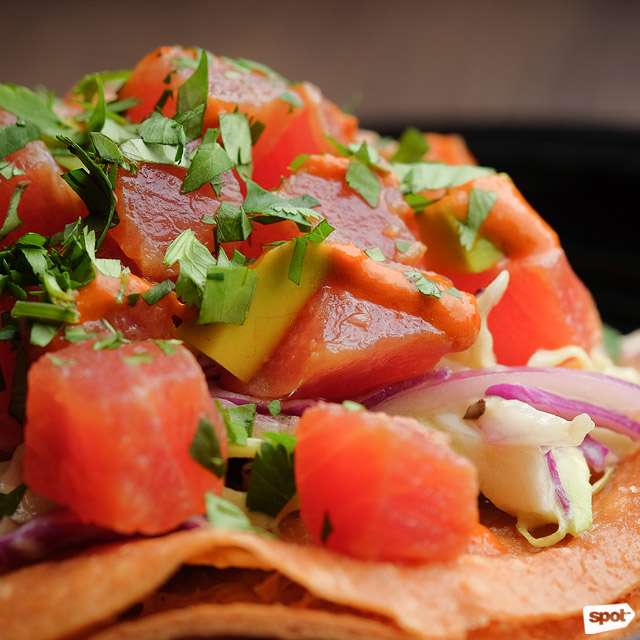 ADVERTISEMENT - CONTINUE READING BELOW
Tuna Tostadas
Among their more conventional items is the Tuna Tostadas (P240). The crunchy tortilla serves as a small plate that holds a generous portion of large tuna chunks sourced from General Santos, with the Jalapeño crema, cilantro, onions, avocado, and chipotle mayo adding layers of spice, sweetness, and smokiness.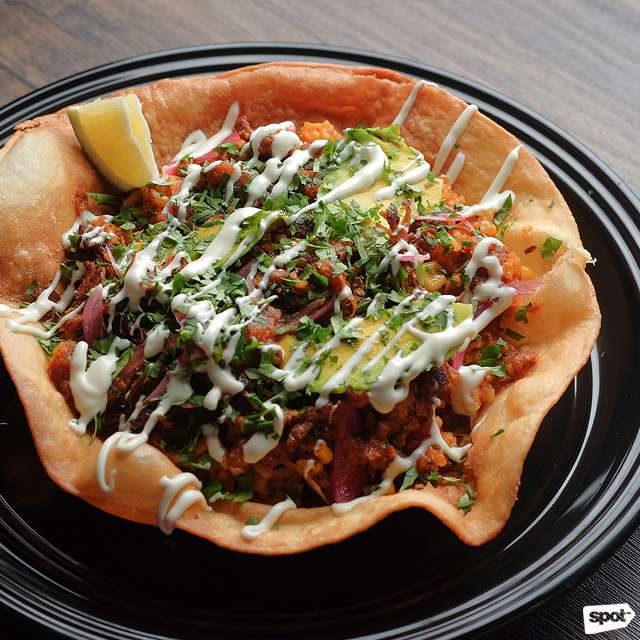 ADVERTISEMENT - CONTINUE READING BELOW
Carne Estofado
The Carne Estofado (P320) has rice, herbs, spices, lemon juice, homemade crema Mexicana, and avocado. Throw the tender chipotle-braised beef into the rich, zesty, appetizing mix, and their take on a Mexican rice bowl will make you break your diet as easily as the crispy tortilla bowl it comes in.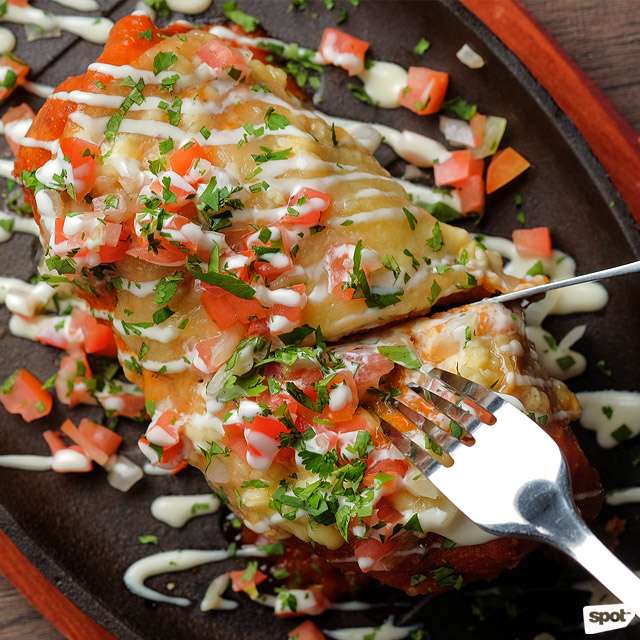 ADVERTISEMENT - CONTINUE READING BELOW
Desayuno
Their breakfast burrito hybrid, the Desayuno (P275), is their Tex-Mex offering with rice, Arroz ala Mexicana, chorizo, cilantro, onions, egg, and hash browns. For an additional P100, you can get the Taco Ng Ina Mo! option, with a deep-fried burrito and Habanero sauce and pico de gallo drizzled on top of the queso. With its very crunchy coating, you won't hear any sound of regret as you slice through the sinful roll.
Nothing beats good Mexican grub with old-fashioned cocktails after work, and even in a bustling food district like Poblacion, there's no such thing as too many options.
Photos by Majoy Siason
Are you sure you want to delete this list?

Load More Stories