Top 10 Pork Siomai Under P50 in Manila
You win some, you dim sum.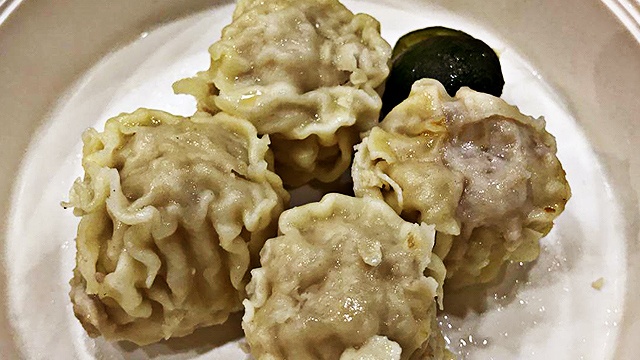 (SPOT.ph) The ubiquitous pork siomai: made up of ground pork, a variety of minced vegetables, and sometimes a bit of shrimp and water chestnuts, this traditional Chinese dumpling is a merienda staple and great partner for rice. For days when you don't have the budget or just can't be bothered to dress up and sit down at a Chinese restaurant, we've rounded up some great and really affordable options for your siomai fix.
For this list, we've tested the best bang-for-your-buck pork siomai options in Manila and ranked them according to overall taste and quality—do you actually get pork in the mix or is it mostly mystery meat? And the most stringent criterion? They all had to be below P50.
All SPOT.ph Top 10 lists are researched, paid for, tested, and selected by the writers and editors. They are discreetly conducted without any notice made to the restaurant or stall owners.
ADVERTISEMENT - CONTINUE READING BELOW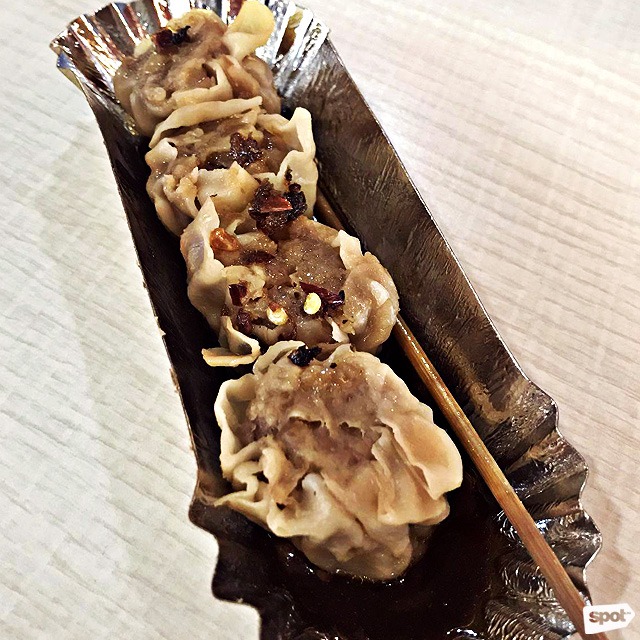 CONTINUE READING BELOW
Recommended Videos
10. Paotsin's Pork Wanton (P42/four pieces)
Paotsin is popular for their wide assortment of fast-food dim sum, which you can either have steamed or fried, with or without rice. While the dumpling cart's pork-siomai filling has just the right balance of flavors, each piece gives you a consistent starchy taste from the wrapper, which some might find unpleasant. Its super soft, borderline mushy filling may remind you of processed meat, the texture lacking that chewy satisfaction you'd get from more generous portions of pork. Despite that, their signature toyo-mansi seasoning makes up for it and their sizeable portions are enough to meet your dim sum needs any time of the day.
Paotsin has branches all over the Metro.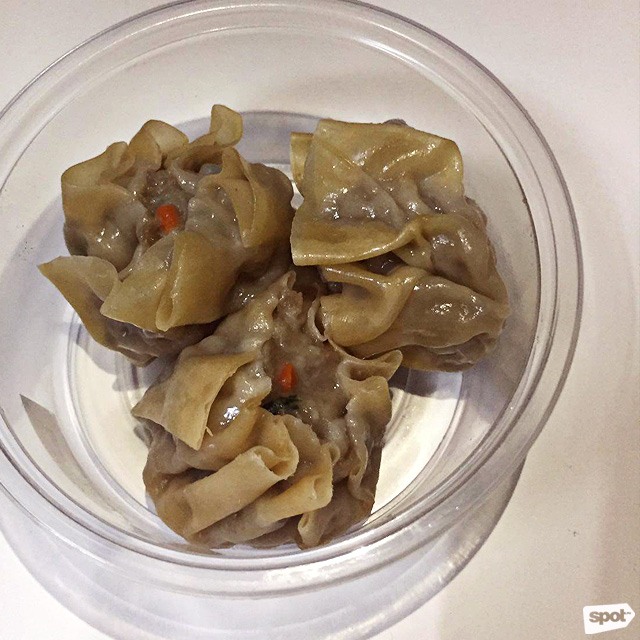 ADVERTISEMENT - CONTINUE READING BELOW
9. 7-Eleven's Pork Siomai (P32/four pieces)
The great thing about 7-Eleven's siomai is its convenient packaging. Four dumplings are wrapped in a microwavable container you can take with you on the go, and reheat once the time to eat comes. This version of siomai is on the salty side—in fact, some may find it a little too salty. But pair this with rice, and some chili sauce, and you've got a quick lunch fix.
See a list of 7-Eleven branches.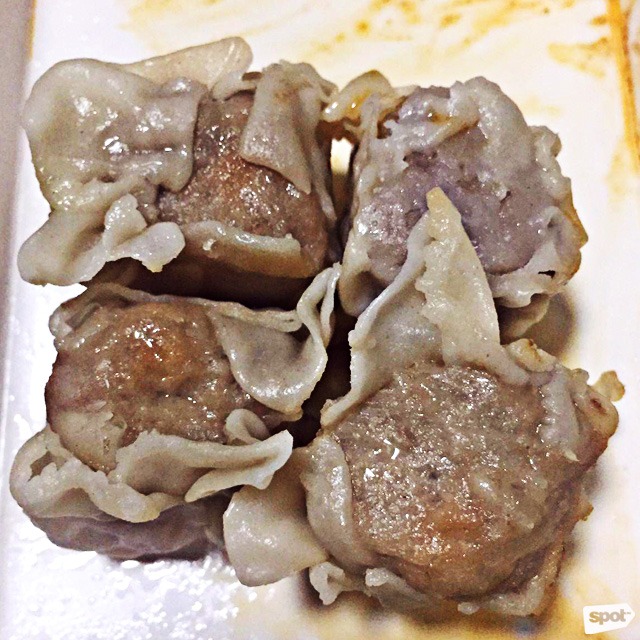 8. Siomai King's Shanghai Siomai (P32/five pieces)
Siomai King's Shanghai Siomai gets plus points in the value-for-money category—while the price is average for most siomai stalls, you get five pieces here, instead of the usual four. Each dumpling has a satisfying bite to them that tells you you're most likely getting real pork, and the wrapper is just the right thickness, too. The seasoning may be a little too subtle for some, but it's nothing a dash of their extra-spicy chili sauce can't fix.
ADVERTISEMENT - CONTINUE READING BELOW
See a list of Siomai King branches.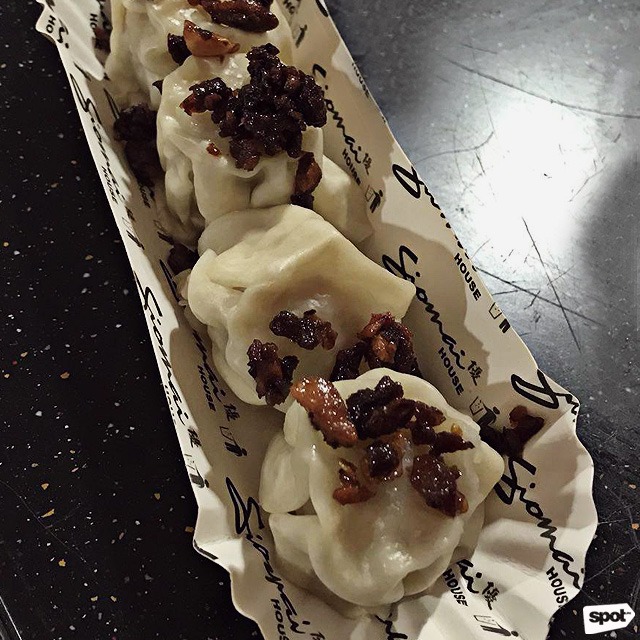 7. Siomai House's Pork-Shrimp Steamed Siomai (P35/four pieces)
One of the first names in the dim sum-kiosk business, Siomai House stands out for their minimalist menu that only has two items—siomai and sago't gulaman. Meanwhile, an order will give you four big pieces complete with their signature homemade chili-garlic sauce. Siomai House's Pork-Shrimp Steamed Siomai is a bit on the dry side, with a pork filling that some may find a bit lacking and bland. Don't forget to ask for more of their yummy and garlicky sauce as it adds a whole new dimension to the dumplings!
Siomai House has branches all over the Metro.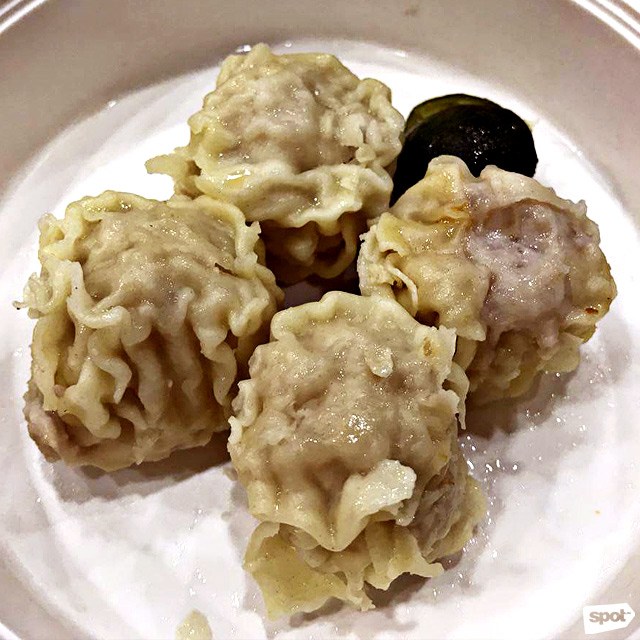 ADVERTISEMENT - CONTINUE READING BELOW
6. Chowking's Pork Siomai (P49/four pieces)
Like their halo-halo (which earned a spot on our last Top 10 Halo-Halo list), Chowking's Pork Siomai has also earned a steady following. The filling's rather tough bits may put off some, but its texture is just a minor detail when compared to the siomai's overall flavor. This version has a mild pork taste that doesn't overwhelm the palate, but it packs enough punch that you can have it sans sauce or dip.
See a list of Chowking branches.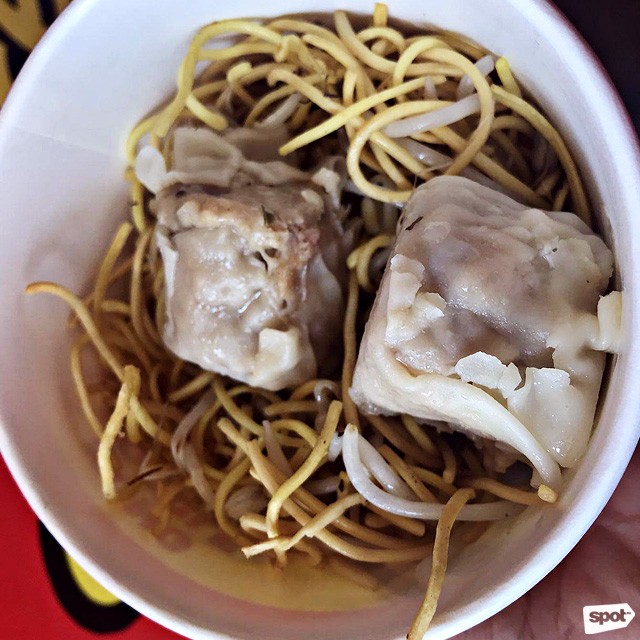 5. Pork Siomai at Hong Kong Style Noodles (P40/two pieces with noodles)
When it comes to value for money, Hong Kong Style Noodles is your best bet as each order comes with a hefty cup of stir-fried noodles topped with two pieces of pork dumplings. Their siomai is packed with rich, meaty flavors that perfectly complement the noodle's subtle taste—and if you think the noodles are the star here, think again. The dim sum is tasty on its own, with a wrapper that holds everything together and a pork filling that has a solid bite and texture. Don't forget to choose among their five sauces: Oyster, Teriyaki, Peanut, Chili Garlic, and Sweet Chili. You can even mix and match!
ADVERTISEMENT - CONTINUE READING BELOW
Hong Kong Style Noodles has branches all over the Metro.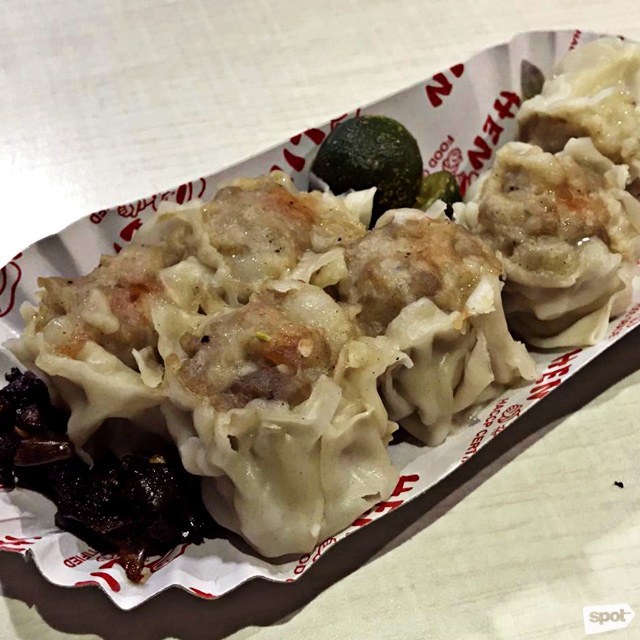 4. Hen Lin's Pork And Shrimp Siomai (P33/three pieces)
Hen Lin is one of those places that almost automatically come to mind when you need a siomai fix; after all, they're in almost every supermarket, so you can satisfy your cravings pretty quickly. While their siomai is labeled "pork and shrimp," they taste more of the former—not that you'll really mind much.The savory pork flavor is subtle but perceptible enough that you can have this without dip. Though a dash or two of their chili sauce, which is surprisingly on the sweeter side, does wonders in bringing out another layer of flavor. The wrapper isn't too thick either, so you don't have to go through a mouthful of dough to get to the delicious porky center.
For more information, visit Hen Lin's website.
ADVERTISEMENT - CONTINUE READING BELOW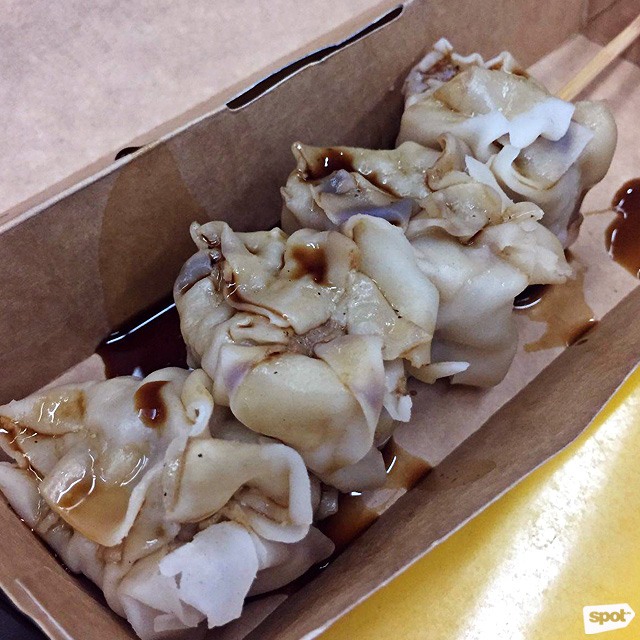 3. Ministop's Pork Siomai (P30/four pieces)
For siomai that isn't from a Chinese restaurant or even a dim sum shop, Ministop's Pork Siomai is a surprising standout—no wonder it's almost always sold out. This has an enjoyable mild sweetness to it, almost like a less-salty bola-bola siopao filling. It has the same pork-rich bite too, like a sturdy meatball. You'll finish these off in no time; don't forget to drizzle some of the lip-smacking chili sauce first, though!
See a list of Ministop branches.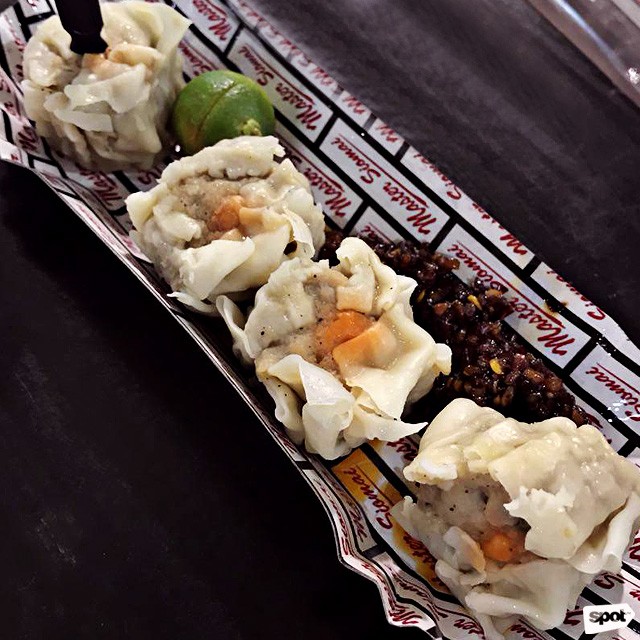 ADVERTISEMENT - CONTINUE READING BELOW
2. Master Siomai's Pork and Shrimp Siomai (P30/four pieces)
Master Siomai has always been a staple snack option of people on the go. Available almost everywhere, from food courts to train stations, this dim sum stall is a no-fail—and their flavor-packed pork siomai is one reason people keep coming back. Its tender and moist meat filling has a bold pork taste that doesn't need any sauce (but it's almost a sin if you don't ask for their divine chili-garlic!), while its wrapper, although delicate, holds everything together and is perfectly cooked through. This is one budget pork siomai you shouldn't pass up, whether you're going to miss that next MRT ride or not.
Master Siomai has branches all over the Metro.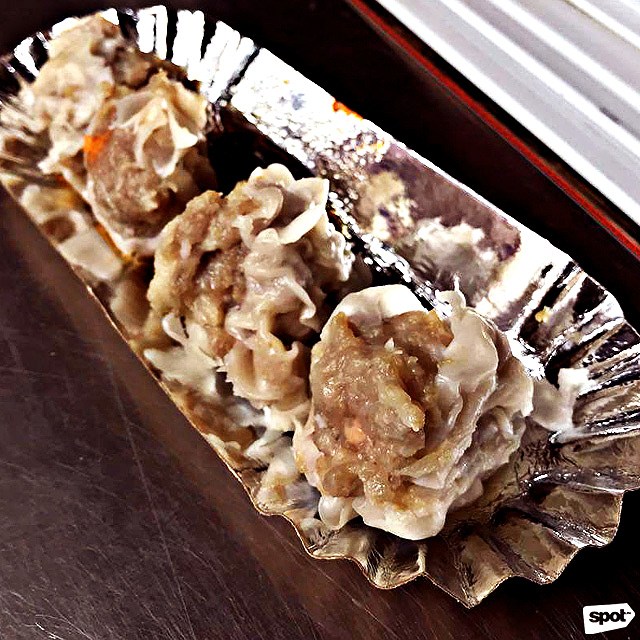 1. Kowloon House's Pork Siomai (P35/four pieces)
The first thing that'll impress you after a bite of Kowloon's Pork Siomai is how they're reminiscent of the siomai you get from the dim sum restaurants at old-school Chinese restaurants, which pretty much sums up how good these dumplings are. From the sturdiness, to the satisfying bite, and the overall texture, there's no mistaking the fact that you're getting real pork in there. Seasoned just right—not too salty and not too bland either—with a subtle sweetness present in most traditional Chinese dumplings, this is siomai done right. And at its super affordable price point, you're getting more than your money's worth.
ADVERTISEMENT - CONTINUE READING BELOW
Kowloon House has branches all over the Metro.
Share this story with your friends!
---
Help us make Spot.ph better!
Take the short survey
Load More Stories