Kureji Doesn't Want to Be Your Typical Ramen Restaurant
Their sizzling take on ramen is sure to delight and excite.
Kureji
4/F Ayala Malls Vertis North, Quezon City
Contact: 371-1432
Open from 10 a.m. to 9 p.m. (Monday to Thursday) and 10 a.m. to 10 p.m. (Friday to Sunday)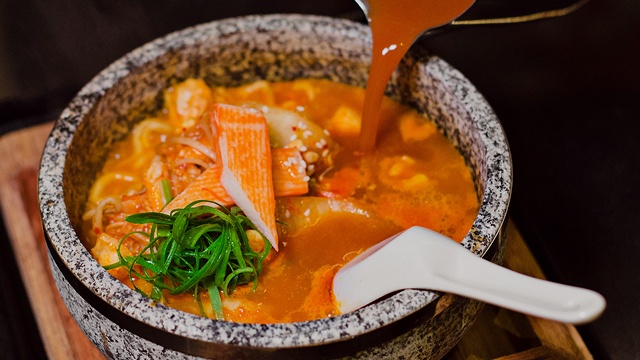 (SPOT.ph) These days, you're almost sure to see a ramen place in every mall and corner of the Metro, though there is little variation when it comes to the dining experience—basically you sit down, order from the menu, and slurp up a steaming bowl of noodles until you're full and happy.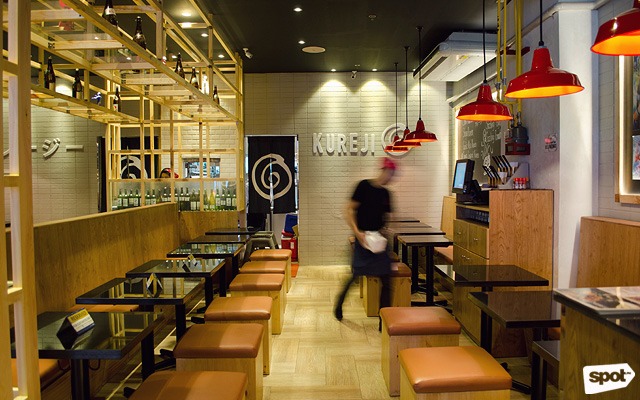 ADVERTISEMENT - CONTINUE READING BELOW
Self-confessed ramen enthusiast Eric Teng wanted to do something different. Enter Kureji, a place that offers a new and almost-ritualistic experience for diners. The restaurant's name reveals what the place is all about: "Kureji" translates to "crazy," a label that Eric wants people to associate with their dishes. "I don't mean 'crazy' as in we're mental. We just don't want to be the usual or normal ramen place," he says with a laugh.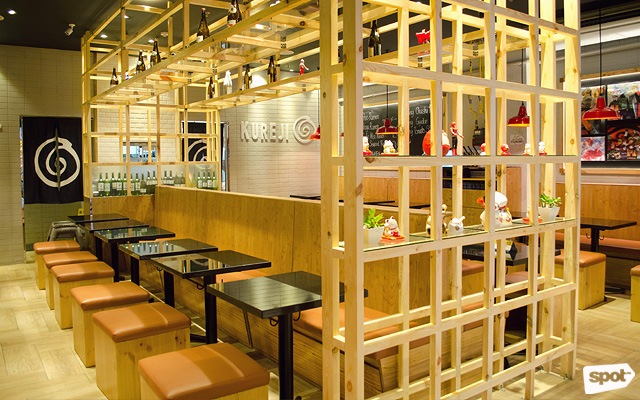 CONTINUE READING BELOW
Recommended Videos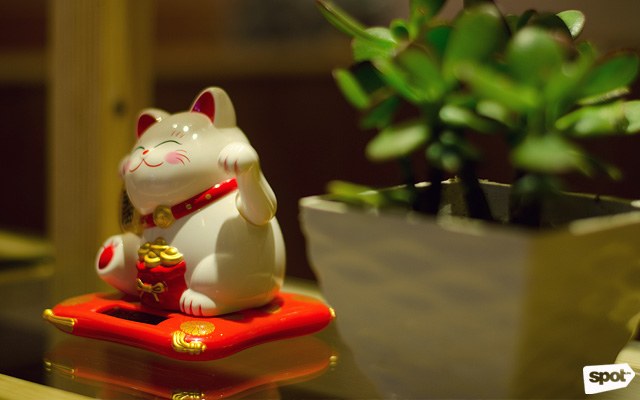 ADVERTISEMENT - CONTINUE READING BELOW
Kureji is one of the first restaurants at the new Japan Town section of Ayala Malls Vertis North, and Eric and company worked with Kristine Neri Interiors to create the ambience. The wood installation in the middle of the space, where sake bottles and toy robots are displayed for everyone to see, lend a Japanese feel. Meanwhile, posters of a variety of anime and manga titles adorn concrete walls that call to mind a New York aesthetic, a city that also boasts a thriving ramen culture. "We're not trying to be pretty. Ramen shops in Japan or New York are very small and tight, and they have a lot of patina and personality. They're not polished at all," says Eric.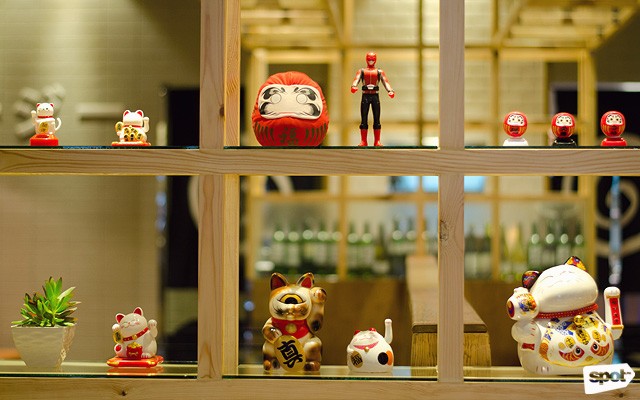 The main event at Kureji, though, are their unique sizzling-ramen dishes. Each item is served in stone bowls, with a sizzling broth that boils the noodles to their ideal firmness. A small pitcher of extra soup and a minute timer are provided with every meal, the latter to signal diners when to pour the soup into the bowl. The entire ritual is vital to enhancing the ramen's flavor and the overall dining experience. "We encourage people to eat the ramen as quickly as possible to get the ideal flavor and firmness of the noodles," says Eric. Because of the sizzling broth, the drop in temperature takes much longer than in normal ramen, and the stoneware lends a smoky flavor that lingers.
ADVERTISEMENT - CONTINUE READING BELOW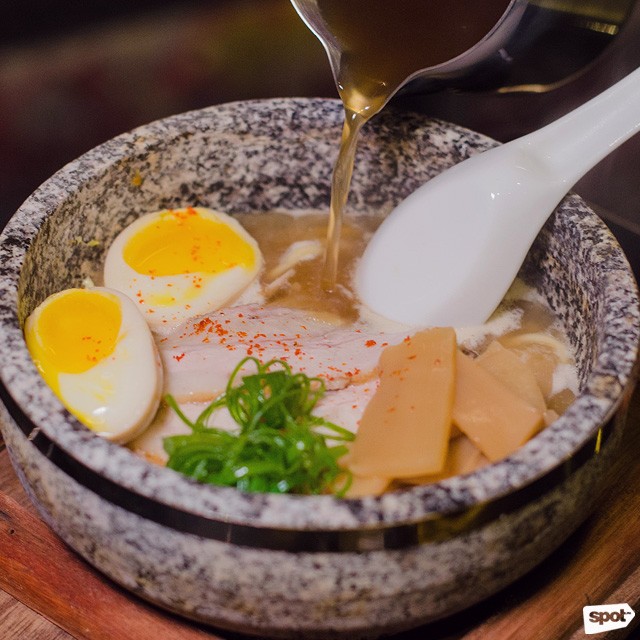 Sizzling Shio Ramen
Only four ramen dishes are currently being served at Kureji. They deviate from the usual tonkotsu-based ramen by using toripaitan or chicken-bone soup. "Chicken fat is a lot lighter than pork fat, so it's healthier," Eric explains. First-time customers can't go wrong with the Sizzling Shoyu Ramen (P380) and the subtle, charred flavor its soup offers. If you want something richer, the Sizzling Shio Ramen (P380) is sure to please, with firm noodles and an extra bold soup that tickles the tongue. Both dishes are perfectly complemented with tamago, menma (bamboo shoots), leeks, and tender chashu.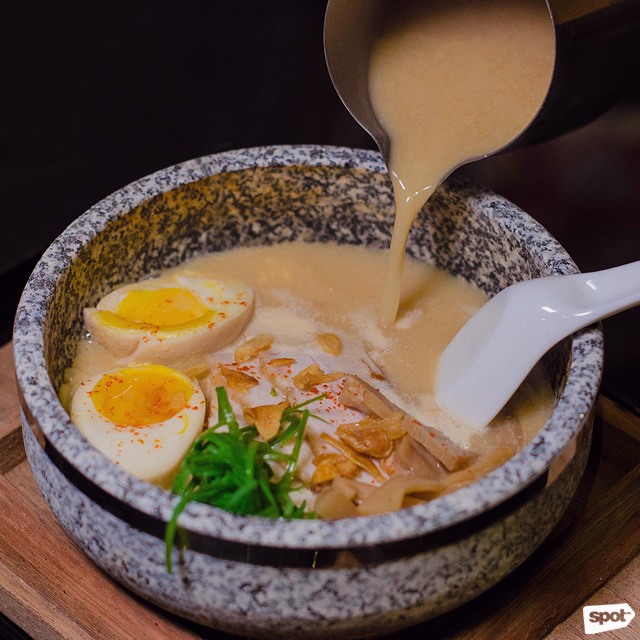 Sizzling Miso Garlic Ramen
ADVERTISEMENT - CONTINUE READING BELOW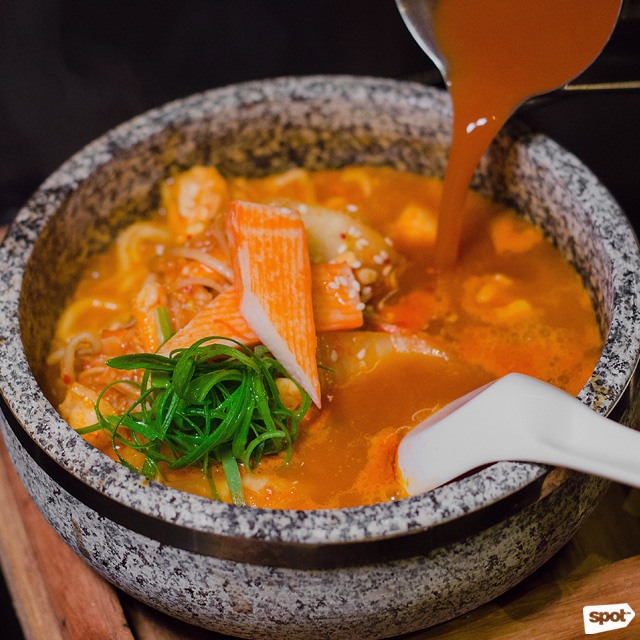 Sizzling Tomato Seafood Ramen
The Sizzling Miso Garlic Ramen (P380) is one of Kureji's more interesting offerings. Its combination of miso and garlic provides a distinctive flavor that clings to the noodles, making each slurp more flavorful than the last. For the truly adventurous eater, the Sizzling Tomato Seafood Ramen (P420) is a must-try because of the myriad flavors it offers. Each dive into this dish teases the palate with salmon, squid, shrimp, kani, kimchi, and tomato, leaving a spicy and tangy aftertaste.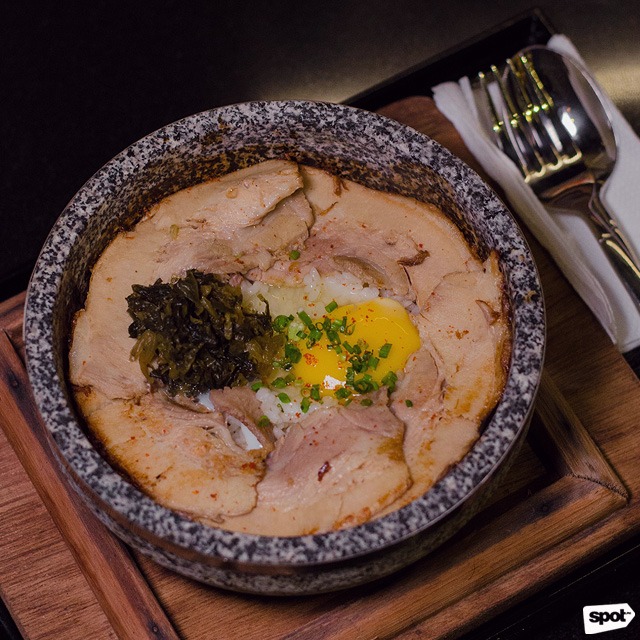 Sizzling Pork Chashu Bowl
ADVERTISEMENT - CONTINUE READING BELOW
The use of stoneware isn't limited to the ramen, however. Kureji also offers a variety of rice bowls such as the Sizzling Pork Chashu Bowl (P320), a crackling twist to the usual donburi. The hot stone bowl grants the chashu an earthy flavor, while the rice is given a roasted, burnt texture that would make tutong lovers happy. Diners are advised to mix everything up as soon as it's served to evenly spread the heat.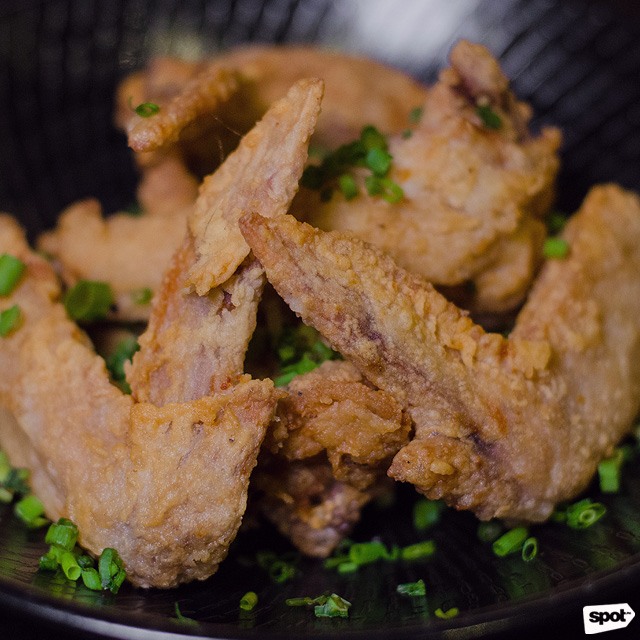 Salt & Vinegar Chicken Wings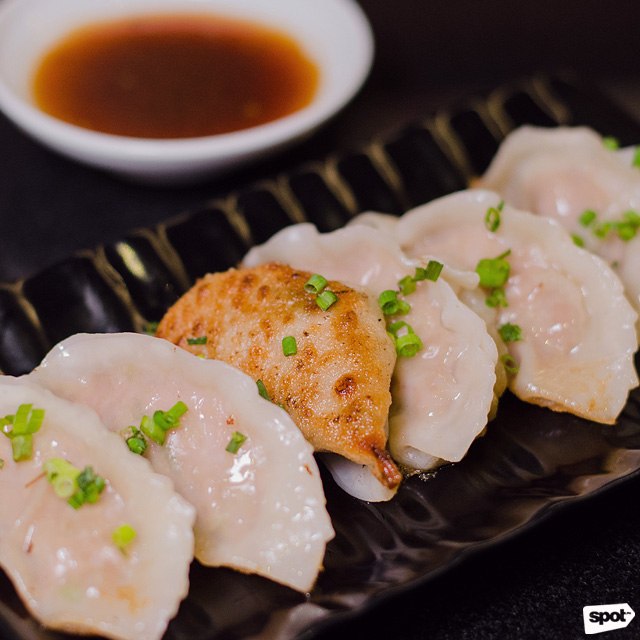 Pork Gyoza
ADVERTISEMENT - CONTINUE READING BELOW
For appetizers, the highly recommended Salt & Vinegar Chicken Wings (P250) pack a sour sting and crunchiness with every bite, which go perfectly with a swig of beer. A more traditional alternative is the Pork Gyoza (P200), inviting you to sink your teeth into a perfect blend of soft and seared textures.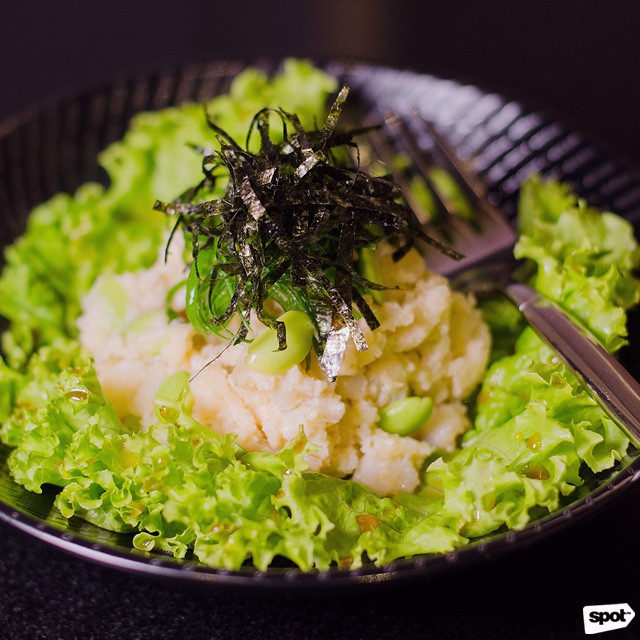 Potato Edamame Salad (P180), with edamame beans and nori strips mixed into the mashed potato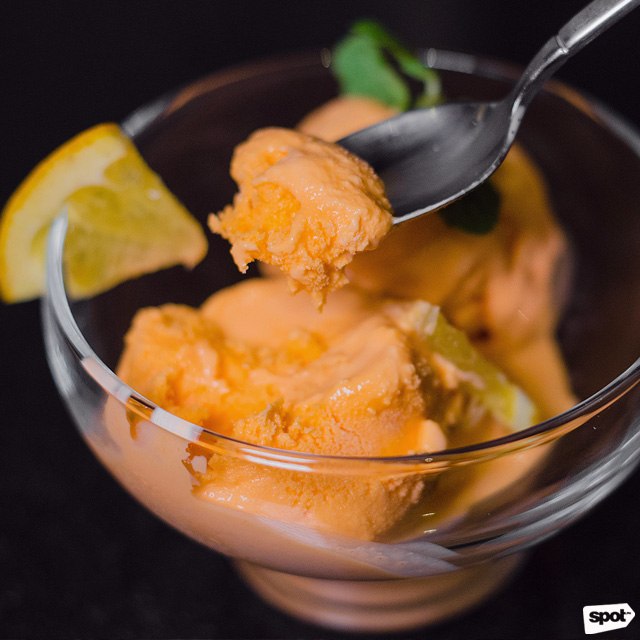 Orange Ice Cream
ADVERTISEMENT - CONTINUE READING BELOW
Staying true to their name, Eric promises new recipes to round out their menu in the coming months, each one bound to be crazier than the last. "Let's just say if [the recipes] come out boring, then we're probably not doing our job right," he says. We can't wait to see what wild new dish they'll serve next.
Photos by Marikit Singson
Share this story with your friends!
---
Help us make Spot.ph better!
Take the short survey
Load More Stories