This New Restaurant Makes the Fluffiest Omelettes in the Metro
Start your day right.
La Mère Poulard
G/F SM Aura Premier, Bonifacio Global City
Open daily from 10 a.m. to 10 p.m.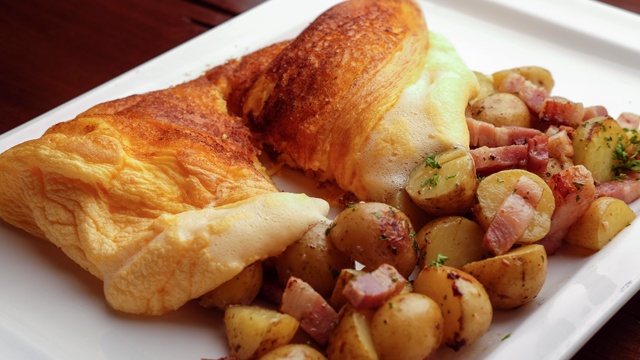 (SPOT.ph) French food continues to be a cuisine that eludes mainstream status—at least here in the Philippines. Perhaps it's because it seemingly doesn't have the approachability of Italian and American food or that of most Asian cuisines. It still carries the stereotype of being intimidating—food you can only have in a fine-dining setting. Lucky for us, French restaurants that hope to break from this mould have started to crop up in the Metro, like La Mère Poulard at SM Aura Premier.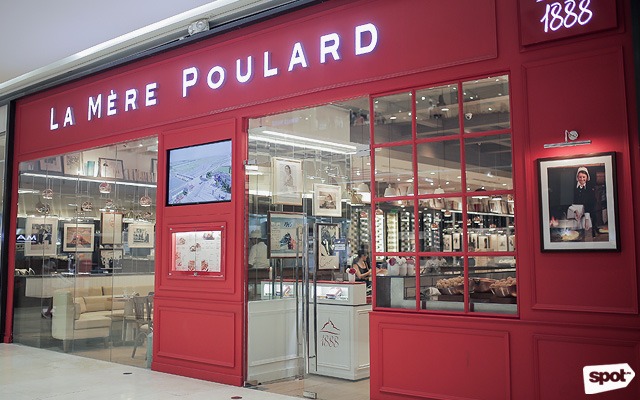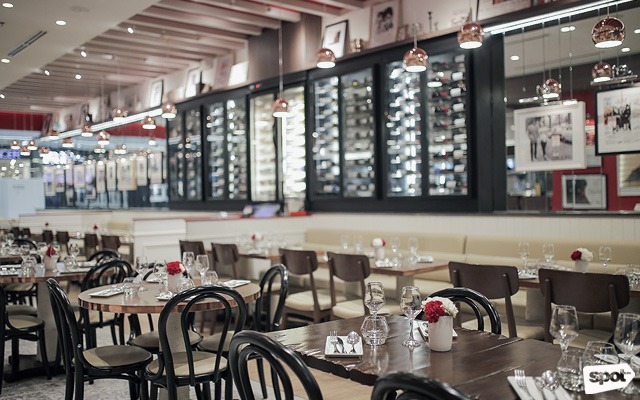 La Mère Poulard first opened in 1888, when founder Anne "Annette" Boutiaut started whipping up her fluffy soufflé-like omelettes on a wooden hearth. According to Clement Marc Pierre Damotte, head chef of La Mère Poulard's Manila outpost, this omelette recipe hasn't changed from all those centuries ago. Though he refuses to reveal the secret ingredient that makes their signature egg dish incredibly fluffy, he shares that part of it lies in the way they beat their eggs. On a busy day, the distinct rhythm of their egg-beating can be heard from the open kitchen, a pretty catchy sound that'll have you tapping your feet.
"If we just keep mixing [in the regular way], it's not going to be really fluffy," shares Chef Clement. "The purpose of the beating, aside from letting you hear music, is also for the eggs to be really fluffy."
ADVERTISEMENT - CONTINUE READING BELOW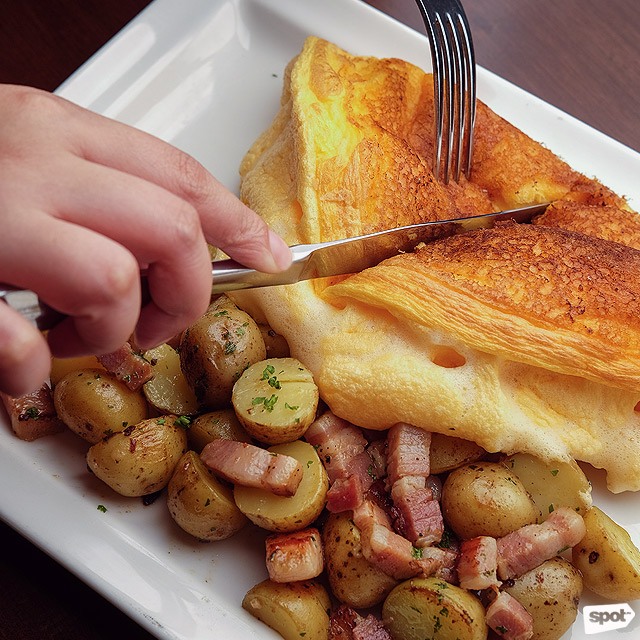 Bacon and Potato Omelette
Though you can have their omelettes throughout the day, the Bacon and Potato Omelette (P420) makes for an incredible power breakfast. The fluffy omelette, which is risen like a soufflé and cuts like an airy cloud, is light and slightly buttery—the perfect complement to the richer side of thick bacon bits and marble potatoes.
The omelette is hearty and homey, which pretty much describes the rest of the menu as well. Despite their sleek modern look, with glass walls and framed autographed photos of famous personalities who have dined at La Mère Poulard, the dishes are rustic, home-cooked French fare. "La Mère Poulard is from the northwest of France," says Chef Clement. "And we stick to what's traditional to the region."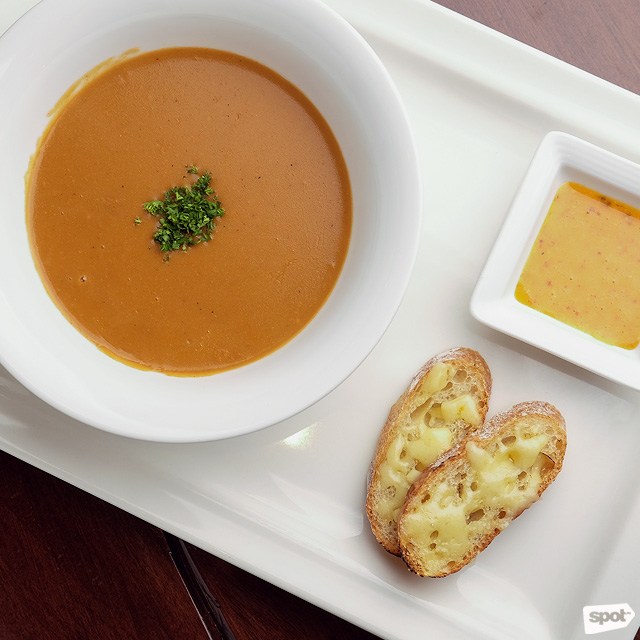 Fish and Shellfish Soup
Normandy, or the northwest region of France, is known for their fresh seafood and their fondness for milk, cream, and cheese, and La Mère Poulard offers plenty of both. The Fish and Shellfish Soup (P280) has a lobster bisque brimming with the shellfish's briny flavor, and a cheese-cream-and-chili sauce served on the side adds depth and a whisper of enjoyable heat to the soup.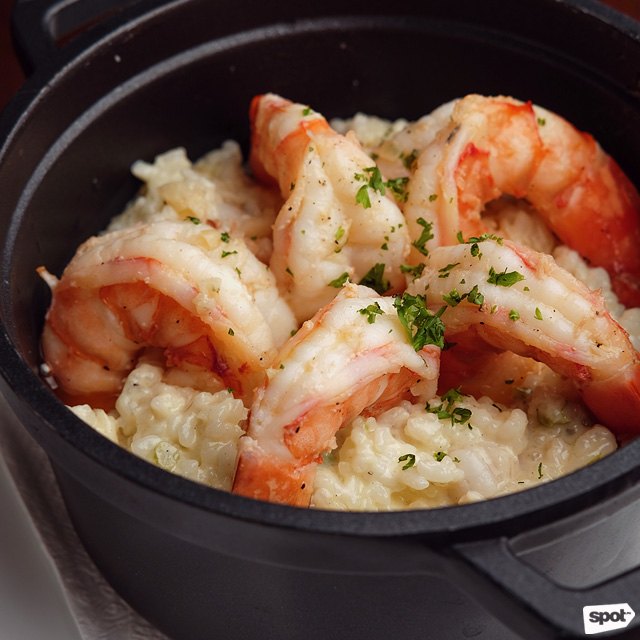 Baby Scallop and Tiger Prawn Creamy Rice
Seafood and dairy also play a starring role in the ultra-rich Baby Scallop and Tiger Prawn Creamy Rice (P880). Long-grain rice is cooked in cream, cheese, and butter to get a comforting stew that's full of cheesy goodness. Though the rice retains some of its bite, the fresh tiger prawns add texture and its natural brininess.
ADVERTISEMENT - CONTINUE READING BELOW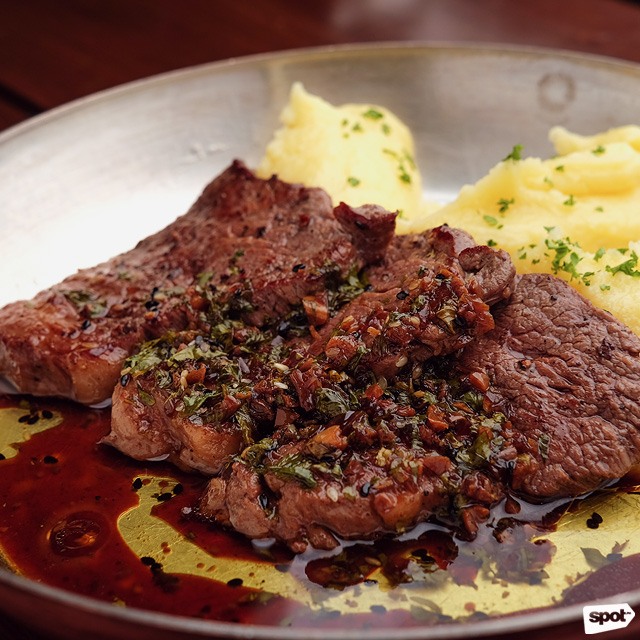 Beef Tenderloin Tataki
If you're in the mood for a different kind of protein, La Mère Poulard also carries steak. The Beef Tenderloin Tataki (P840) has beef medallions that are lightly seared to preserve their intense juiciness, which adds even more flavor to the citrusy coriander and soya sauce. If the beef weren't this excellent though, the mashed potatoes could have stolen the show with incredible, almost melt-in-your-mouth creaminess.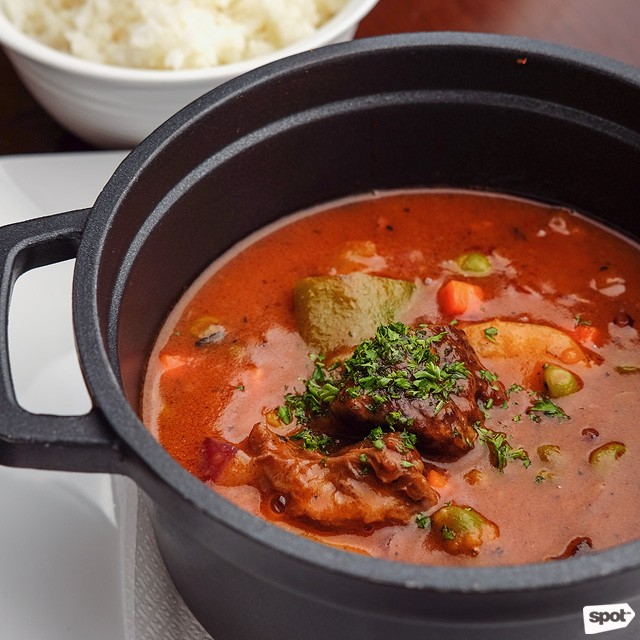 Beef Caldereta in Burgundy Style
Though La Mère Poulard has kept most of its French menu, Chef Clement has also created Filipino dishes done with a French flair, like the Beef Caldereta in Burgundy Style (P420), which you could describe as your mom's beef caldereta dressed up with a generous helping of red wine. The dark flavor of the wine is prominent, adding depth to the tomato sauce and the shreddable-with-a-fork beef.
If you find French food intimidating, La Mère Poulard is another great entry point. Food is generous and unpretentious, more often than not served in rustic copper pans and ceramic pots. Instead of the stuffy formality you often associate with French restaurants, La Mère Poulard encourages you to relax and share dishes with family or friends. After all, it doesn't get homier than their cloud-like omelettes—and you might even end up changing your opinion on French cuisine.
Photos by Majoy Siason
Load More Stories