The Fat Seed's Ube Waffle Is an Unexpected Twist to The Brunch Staple
They have a little bit of everything!
The Fat Seed Café + Roastery
G/F UP Town Center, Katipunan Avenue, Quezon City
Contact: 936-2113
Open daily from 10 a.m. to 10 p.m.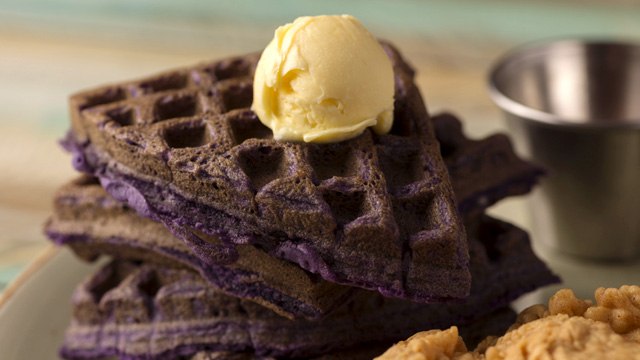 (SPOT.ph) We think it's safe to say that the Fat Seed Café + Roastery is a family legacy in the making. It's difficult to make any educated guesses about it at the moment; not only because it's still in its early days, but also in that the clientele seem to be the dictionary definition of eclectic.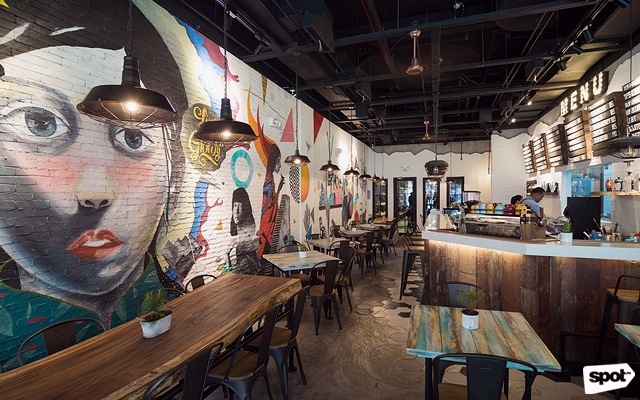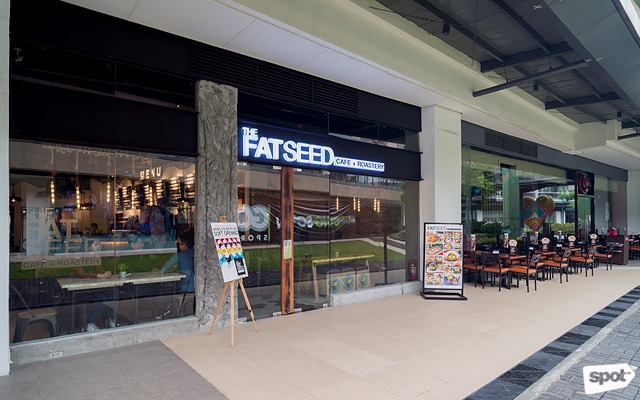 Their look also has an element of a-little-bit-of-everything—as does their menu, you'll learn in a little bit—but it also feels cohesive. Made from local wood and by local craftsmen, the custom furniture would make Bobby from Queer Eye gasp a little bit. Just a little.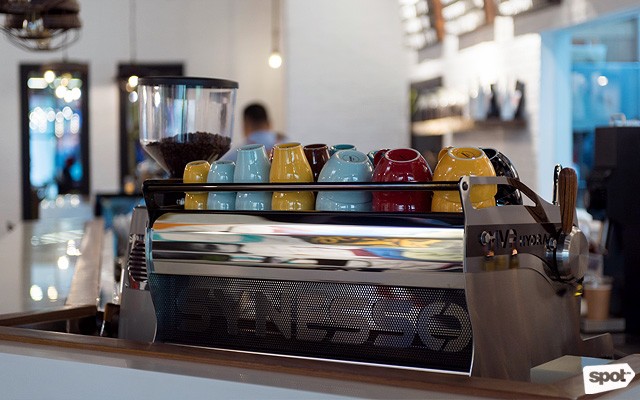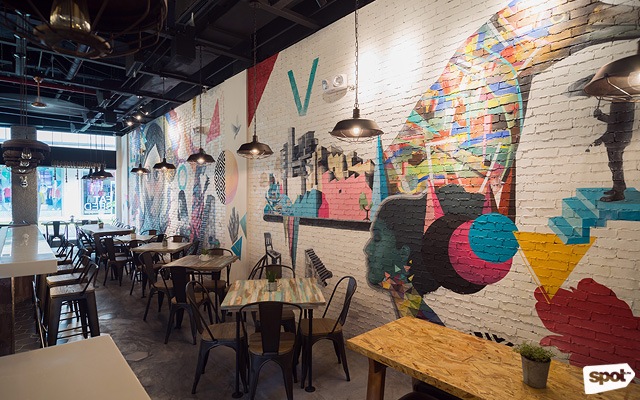 Friends Bryant Dee and Chef Pierre Ivan Tan say that the "café" in the name is a bit of a cop-out. "We don't limit ourselves to the lunch rush," says Bryant, "and it's surprising. Come here between 2 p.m. to 5 p.m., and it's pretty packed."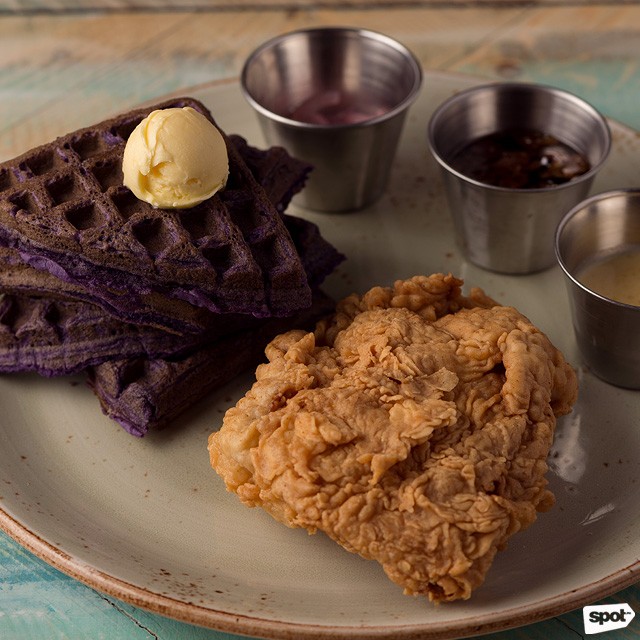 Buttermilk Fried Chicken with Ube Waffles in Salted Egg Sauce
Their menu looks a little bit like a magazine, so you can flip through it leisurely and get your Miranda Priestly on if you feel like it. If it's brunch, you'll ditch the editorial vibes for their Buttermilk Fried Chicken with Ube Waffles in Salted Egg Sauce (P325). Need we say more? Not really, but we will anyway: There's bacon-maple syrup on the side.
ADVERTISEMENT - CONTINUE READING BELOW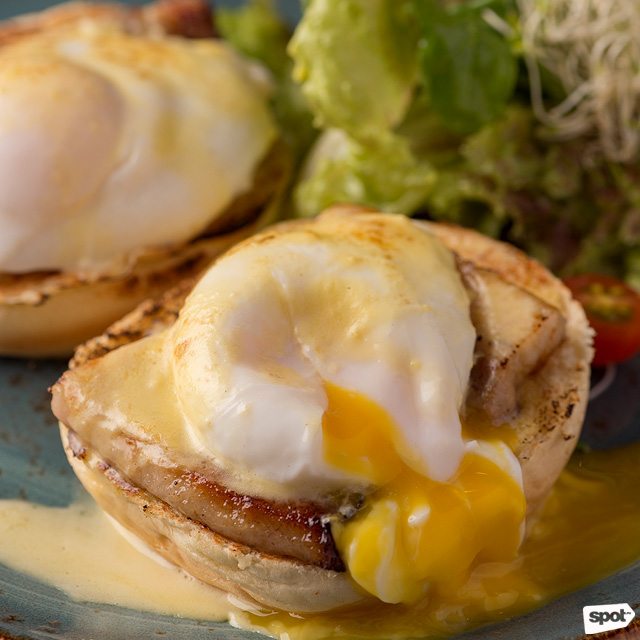 Fat Seed Benedict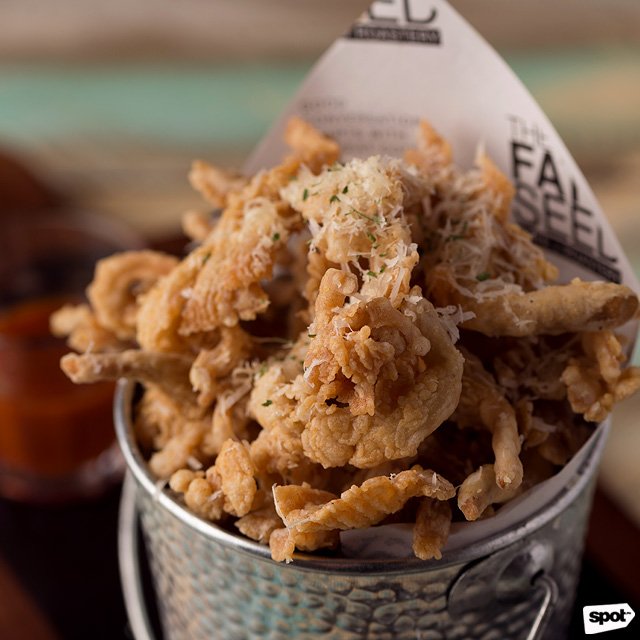 Mushroom Fritters
The Fat Seed Benedict (P295) presents a slightly less intimidating option for breakfast, though the slab of maple bacon on it is a house special and all sorts of impressive. If the guilt is strong in you, the Mushroom Fritters (P175) would be the answer. It may not be typical breakfast material, but that doesn't make it any less satisfying. Crunchy umami bites with an incredible in-house ketchup is one thing, but if you order vinegar instead, well, that's about as Pinoy as Pinoy can get. (We're kidding, guys. But it is actually even better than the ketchup.)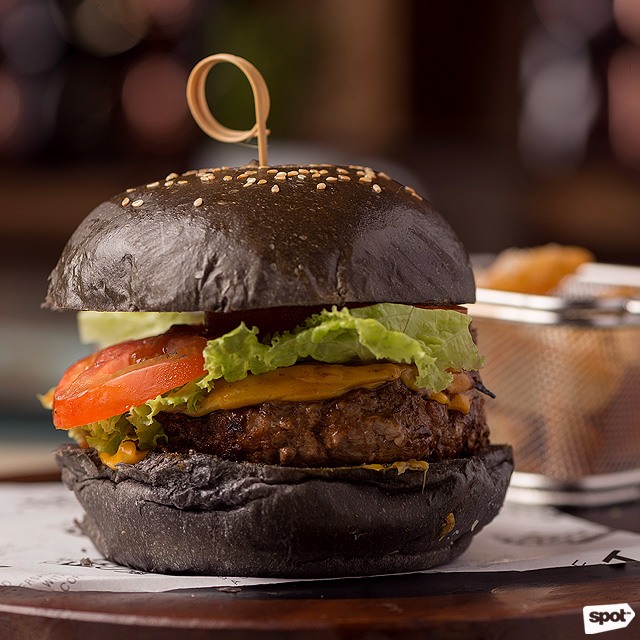 Fat Seed Burger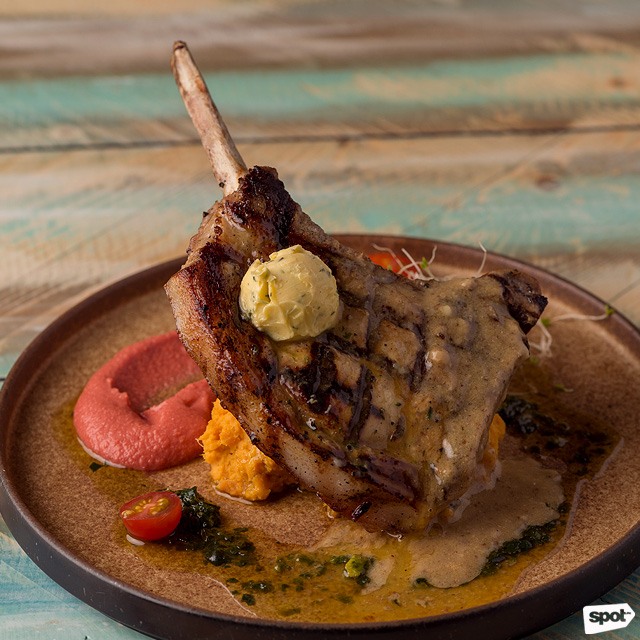 Fat Seed Signature Porkchop
Make the transition into lunch with the Fat Seed Burger (P395) which, if nothing else, is interesting to look at with its black brioche. Thankfully, though, it's also a decent sandwich. For something heartier, the Fat Seed Signature Porkchop (P395) sports a beer brine, homemade miso sauce, mashed sweet potatoes, and a dollop of herb butter. That's really all you need to know. Also, we hope you respect yourself enough to order this to split.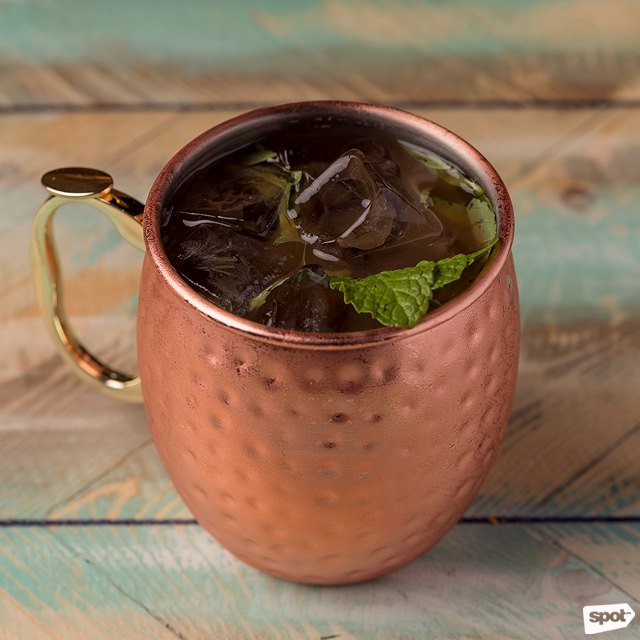 LGBT
And get the LGBT (P135) while you're at it. Like the community it's named for, this infusion of lime, ginger, and basil is refreshing and unexpected. It might even make you see rainbows.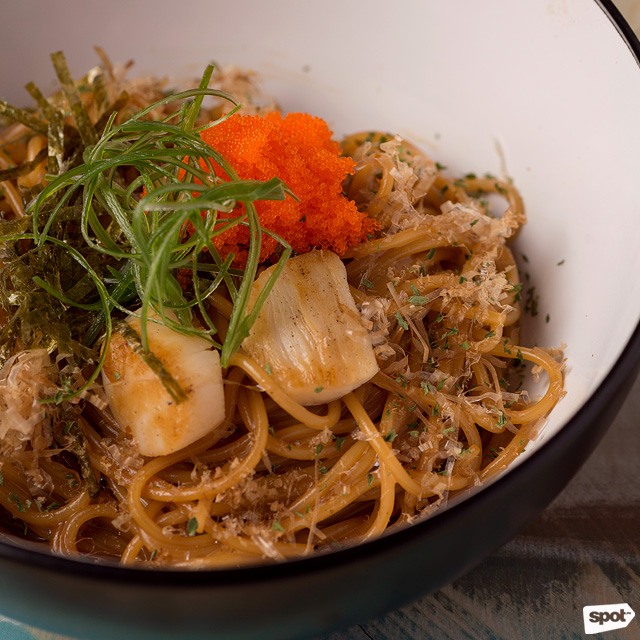 Hotate Soy Cream Pasta
Now, you have to listen very carefully. There are two particular items on this menu—three if you count the porkchop—that you must indulge in. The Hotate Soy Cream Pasta (P385) is the improbable aggregate of your hankering for Italian and the feeling of getting a good bowl of udon. It must be tasted to be believed, really, but if you really need convincing, it also boasts some tender bites of scallop. It should be pretty clear by now that you need to get your butt over to UP Town Center.
ADVERTISEMENT - CONTINUE READING BELOW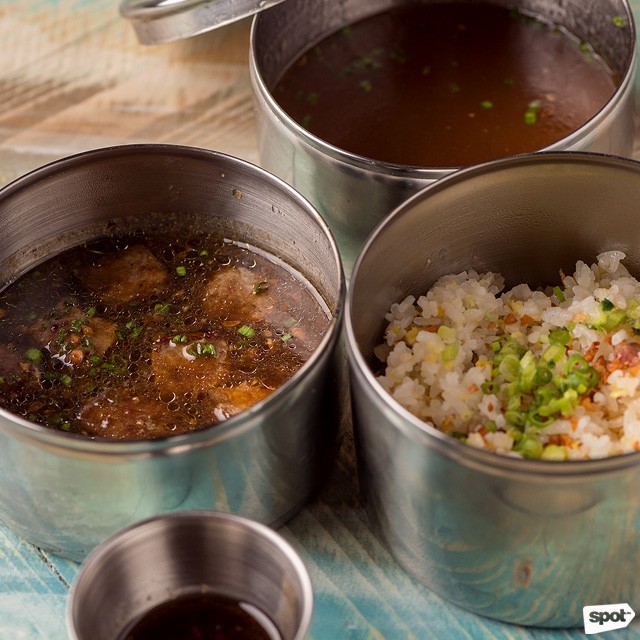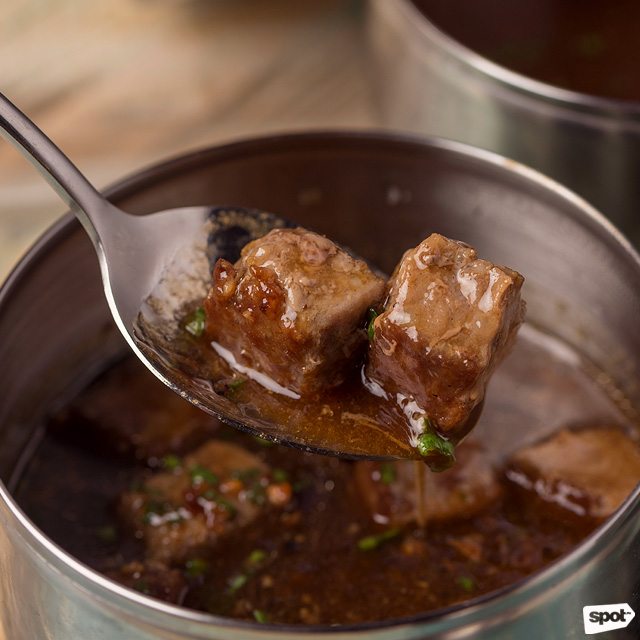 Wagyu Pares
Then there's the real killer in this joint that goes by the name of Wagyu Pares (P305) and no, we are not kidding. It's everything you want in Wagyu cubes, with all the comfort of our traditional pares, plus Fat Seed's amazing fried rice—and who doesn't love fried rice—all rolled into a familiar childhood baon receptacle. There's really no polite way to talk about it, and we like to think of ourselves as family-friendly most of the time. If a dish could be rated NC-17, the Wagyu Pares would get that rating.
The temptation to waffle on is very real, but you need to go and see for yourself. That is, if you're not already seated and ordering. The Fat Seed could potentially be a great place to people-watch, but you'll probably never know that because you'll be busy looking at your food. As you should be.
Photos by Hans Fausto
Load More Stories