The 10 Most Popular Starbucks Drinks in the Philippines
We know you're curious.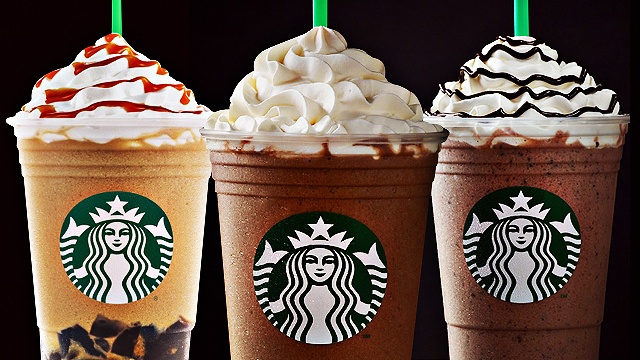 (SPOT.ph) If you can't imagine going through life without a Starbucks drink in hand, it's probably because the coffee giant has been in the Philippines since 1997. That's 20 years of convenient to-go coffee, and, of course, those impossible-to-resist Frappuccinos. You probably already have a go-to Starbucks order, but have you ever wondered what everyone else has been drinking these past two decades? 
Note: This list is not ranked.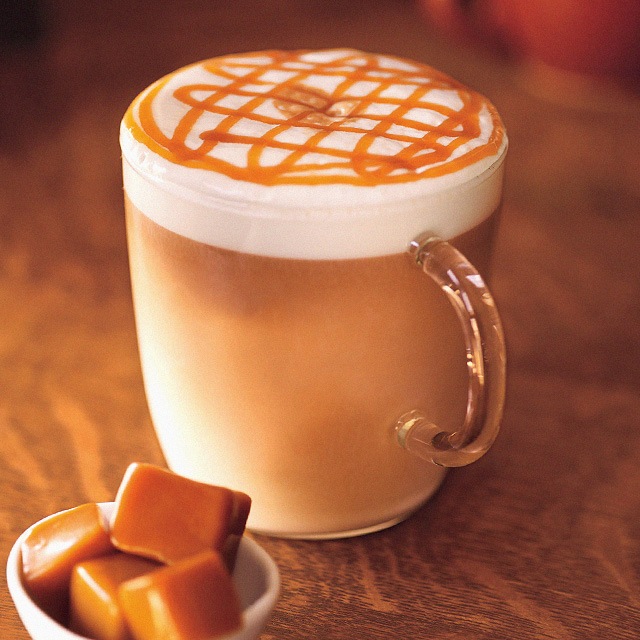 Caramel Macchiato (P145/short, P155/tall, P170/grande, P185/venti)
Is anyone really surprised that this classic Starbucks drink is one of the most-ordered drinks locally? This espresso-based drink is perfect for those who like their coffee fix sweet, with freshly steamed milk blended with vanilla syrup, and topped with caramel drizzle in the signature crisscross pattern. The Caramel Macchiato debuted in Starbucks in 1996, just a year before the coffee chain opened its first Philippine store. While it was first launched as a special limited-edition beverage to mark Starbucks' 25th anniversary, the drink soon became an instant hit, and a mainstay on the menu.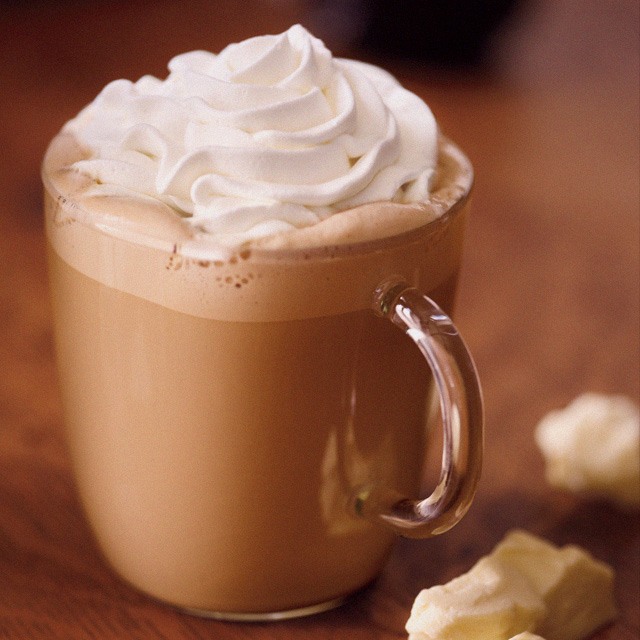 White Chocolate Mocha (P145/short, P155/tall, P170/grande, P185/venti)
It's easy to see why the White Chocolate Mocha is a dependable drink, especially for first-timers.  It's no secret that chocolate goes well with coffee, with the latter's dark notes boosting the sweetness of the former—common knowledge that resulted in the mocha, a drink that blends espresso, chocolate, and milk. Starbucks' white-chocolate version has espresso, steamed milk, whipped cream, and white chocolate syrup.
ADVERTISEMENT - CONTINUE READING BELOW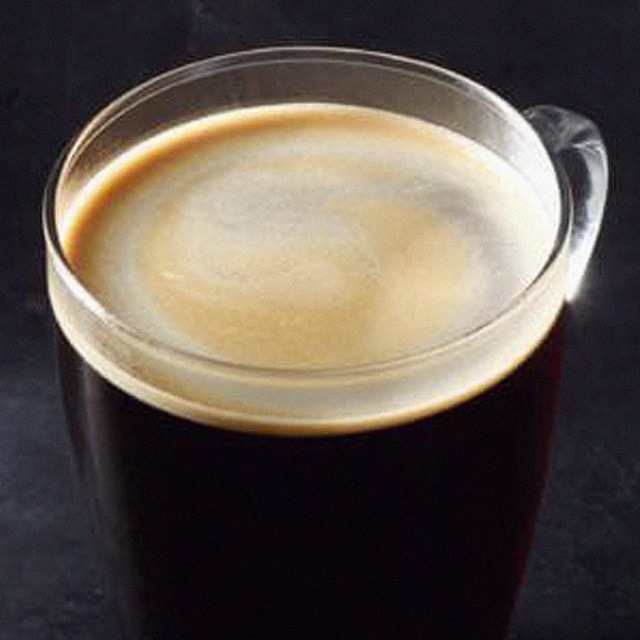 Caffè Americano (P110/short, P120/tall, P145/grande, P160/venti)
Sometimes all you need is a straightforward cuppa to get you through the rest of the day, and the Caffè Americano fits the bill. From the name, you can already tell that Americans had something to do with the invention of this now-classic. It's popularly believed that the Americano was born from Americans based in Italy who would pour hot water over their espresso to dilute it. At Starbucks, they top an espresso shot (or shots, depending on your request) with hot water to form a layer of crema on top. The Caffe Americano is a good drink to order if you want to try Starbucks' different kinds of single-origin beans at their Reserve branches.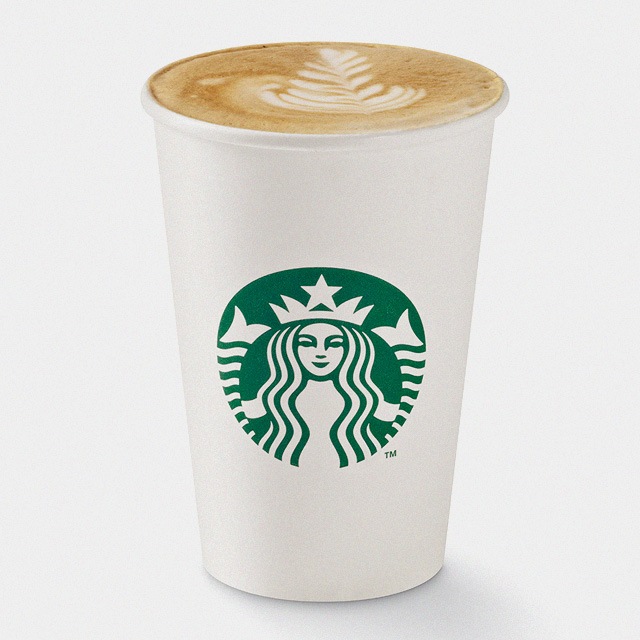 Caffè Latte (P120/short, P130/tall, P135/grande, P150/venti)
Most Pinoys like their coffee with cream or milk, so the Caffè Latte is a no-brainer. Literally translating to "milk coffee," a latte has espresso, steamed milk, and the thinnest layer of milk foam (preferably a centimeter), and was born simply because Europeans also loved to flavor their coffee with milk. Starbucks' Caffè Latte is also the perfect base if you like customizing your drink. On your next visit, ask your barista for a few pumps of flavored syrup to get a flavored latte, or have it iced and topped off with whipped cream.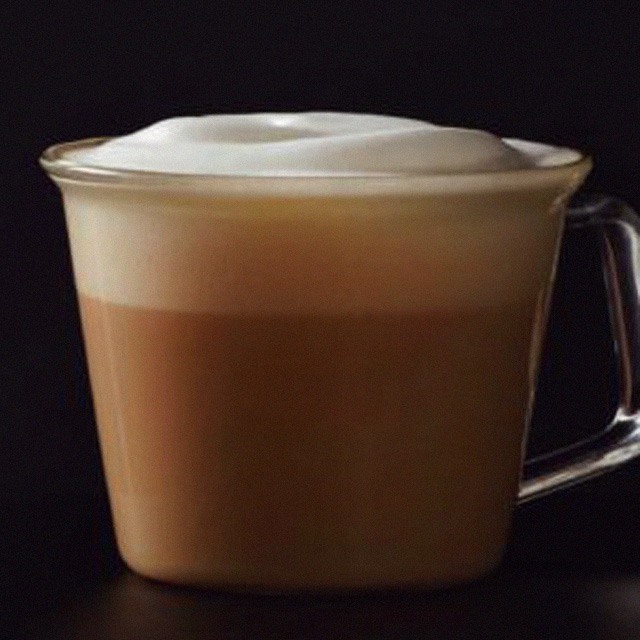 Cappuccino (P120/short, P130/tall, P135/grande, P150/venti)
ADVERTISEMENT - CONTINUE READING BELOW
Not to be confused with the Caffè Latte, the Cappuccino has three distinct layers: Espresso, steamed milk, and frothy foam which is thicker than that of a latte's. It's a popular myth that a Capuchin friar, Marco d'Aviano invented the drink, though there are no official historical accounts to back this. Even so, the cappuccino takes it name from the color of the hooded robes worn by the Capuchin Order, whose color is similar to this classic drink.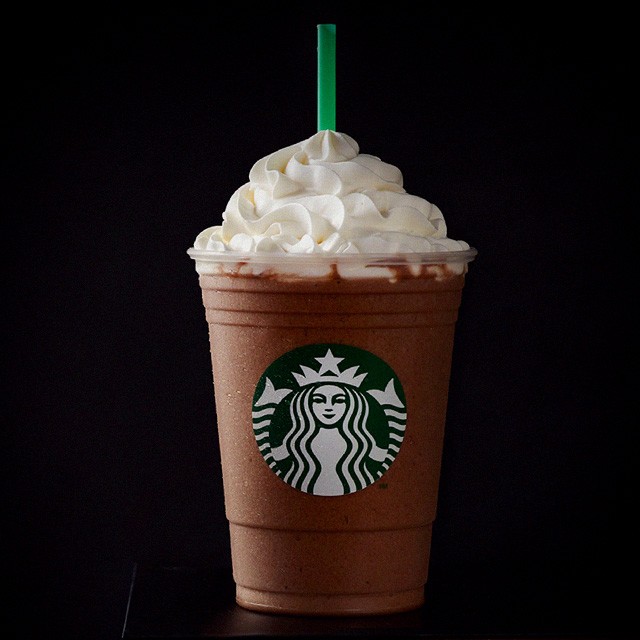 Mocha Frappuccino (P150/tall, P165/grande, P185/venti)
It's almost impossible to think of Starbucks without thinking of Frappuccinos, but did you know that Starbucks did not actually coin the term? In 1992, George Howell, owner of Boston café The Coffee Connection invented the Frappuccino, a cross between a New England frappe (a type of milkshake that's not to be confused with the coffee-based frappe from Greece), and a cappuccino to beat the sweltering heat of summer. Starbucks then bought The Coffee Connection, and trademarked the drink that has now become synonymous to the chain. The Mocha Frappuccino, one of the first Frappuccino flavors launched, is a classic for good reason, with its blend of coffee, milk, ice, and mocha syrup for a cool beverage mocha lovers can't get enough of.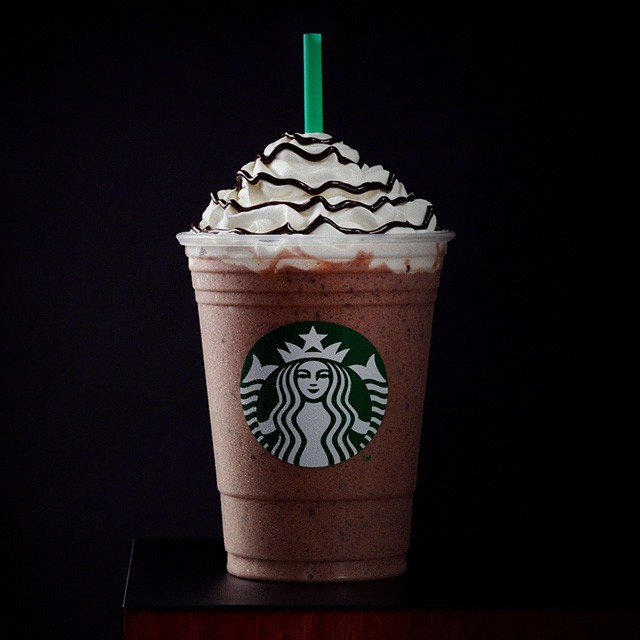 Chocolate Cream Chip Frappuccino (P165/tall, P180/grande, P195/venti)
For those who like a sugar rush with their coffee, the Chocolate Cream Chip Frappuccino is the way to go. Starbucks takes their Mocha Frappuccino and adds chocolate chips into the blend, then tops it all off with whipped cream and more drizzles of mocha syrup. With all the chocolatey things happening in this drink, it's no wonder it's such a hit. The Chocolate Cream Chip Frappuccino is also one of the frappes available only in selected countries, including the Philippines—lucky us!
ADVERTISEMENT - CONTINUE READING BELOW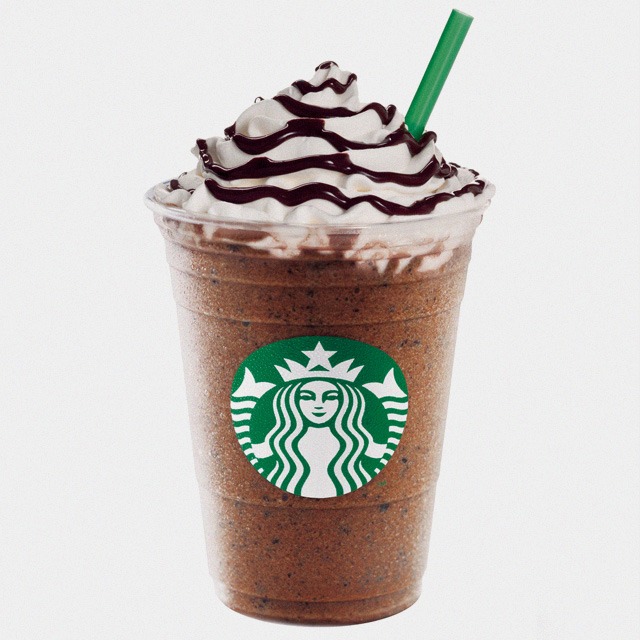 Java Chip Frappuccino (P165/tall, P180/grande, P195/venti)
The Java Chip Frappuccino is the drink for when you feel like you need a stronger caffeine hit but you just can't have your coffee black. If you'd rather have yours with lots of cream and sugar—and if by 'cream and sugar,' you actually mean a mountain of whipped cream and a generous mocha drizzle—then this is the one for you. With this drink making it on this list, you're definitely not alone.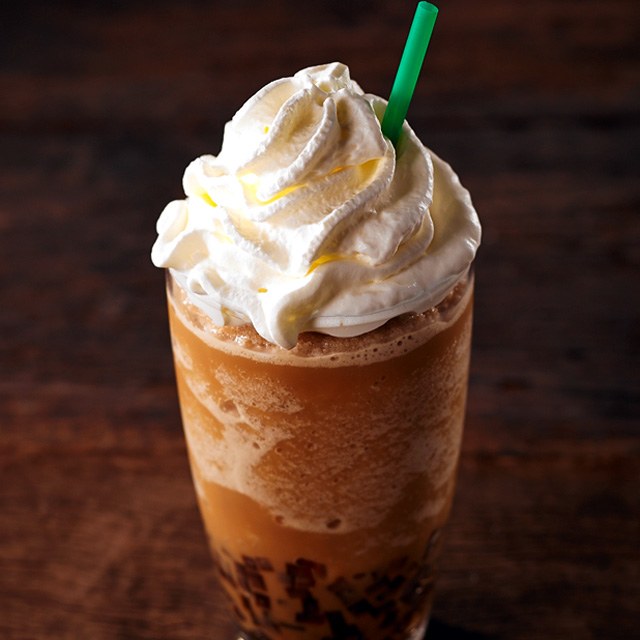 Coffee Jelly Frappuccino (P165/tall, P180/grande, P195/venti)
The Coffee Jelly Frappuccino is another one of those special flavors that is only available in selected countries, including the Philippines. This one originally came from Starbucks Japan and is inspired by one of their favorite desserts, coffee jelly. This best-selling drink has three delectable layers: A bottom layer of coffee jelly, caramel Frappuccino, and whipped cream topped with caramel drizzle. It didn't take long before this dessert-slash-drink became a best-seller; in fact, Starbucks released a limited-time-only play on the popular flavor back in 2016: The Chocolate Black Tea with Earl Grey Jelly Frappuccino, a special Frappuccino for tea lovers that hopefully makes a comeback soon!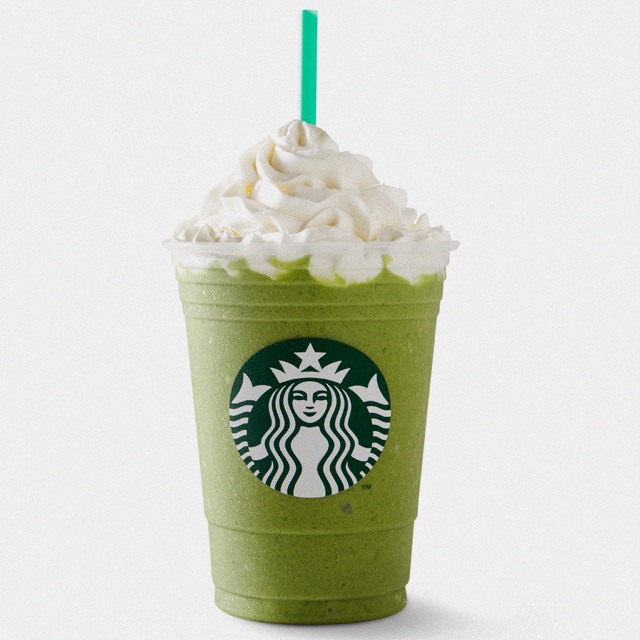 Green Tea Cream Frappuccino (P165/tall, P180/grande, P195/venti)
Ever since the matcha wave hit Manila in 2013, the trend never showed any signs of waning. In fact, it seems a bit unfair to label matcha trendy—the sweet-earthy flavor has proven that it's here to stay. So forgive us if we aren't the least bit surprised that Filipinos love the Green Tea Cream Frappuccino. This ice-blended beverage is perfect for those who like their Frappuccino sweet, but not too saccharine—a delicate balance that's difficult to pull off. It helps that green tea naturally has a good balance between subtly sweet and distinctly earthy, which is then blended with milk and ice for a refreshing drink with a creamy finish.
ADVERTISEMENT - CONTINUE READING BELOW
See a list of Starbucks branches.
Load More Stories