This Quiet Neighborhood Restaurant's Brick-Oven Pizza Is More Than Worth the Search
Francesco's Kitchen is all about old-fashioned Italian cooking.
Francesco's Kitchen
863 A. Mabini Street, Addition Hills, San Juan City
Contact: 777-9777
Open daily from 8 a.m. to 2:30 p.m. and 5:30 p.m. to 10 p.m.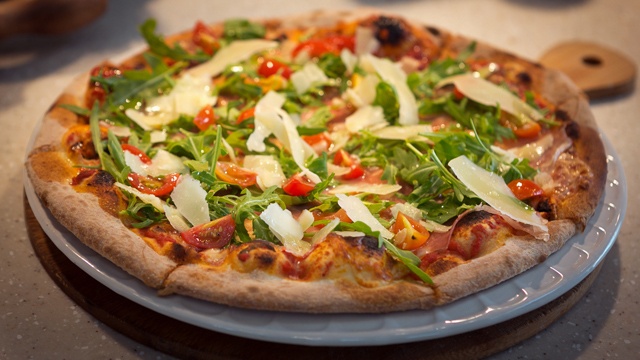 (SPOT.ph) Unless you're on the lookout for the sign, it'll be easy to drive past Francesco's Kitchen. It's not because the space is small or hidden—in fact, once you step up in front of it, you'll soon realize that this restaurant is actually pretty huge. But unlike the usual commercial façade, Francesco's Kitchen is inside a suburban two-story home, which fits right in the quiet neighborhood of Addition Hills, San Juan City.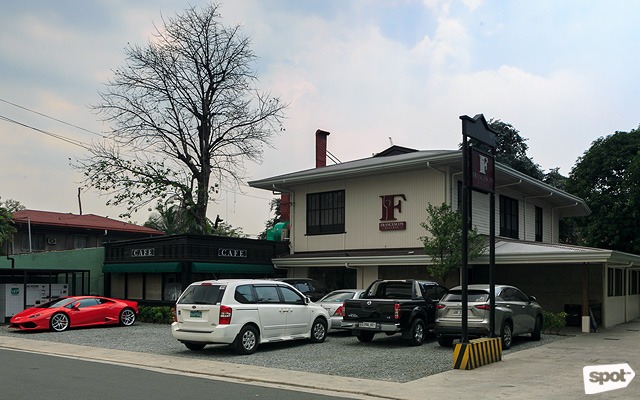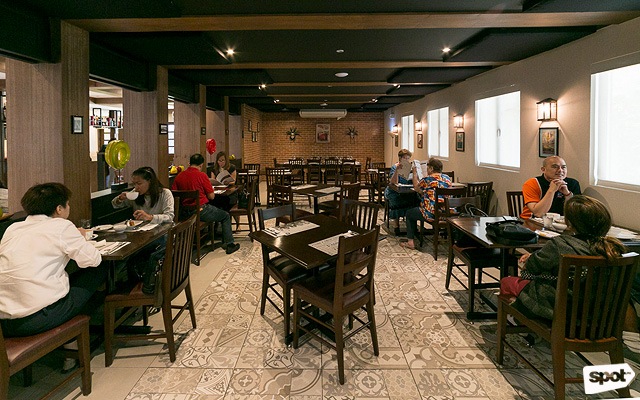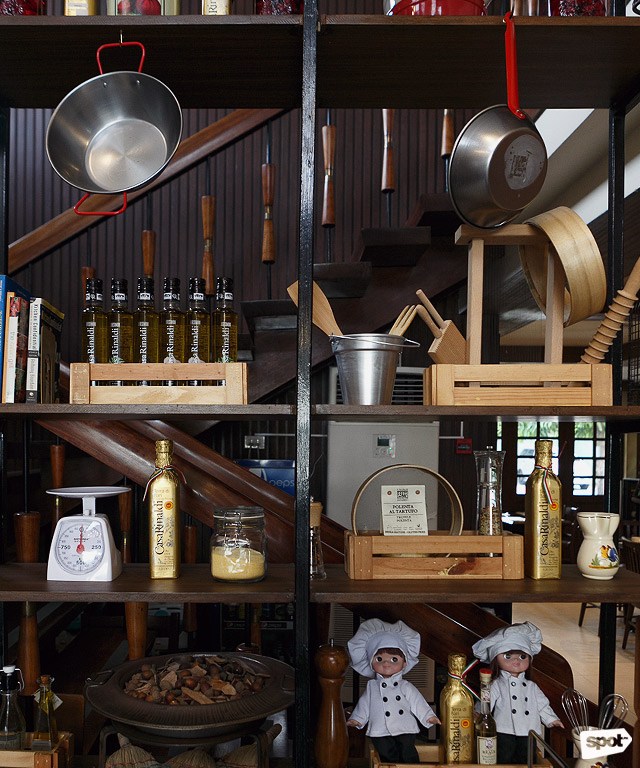 The homey vibe extends to the restaurant's interiors. The dining space looks like that of an old-fashioned family home; the open kitchen is spacious and airy, with a tall floor-to-ceiling shelf housing various recipe books, spice bottles, and other knickknacks. There's even fresh pasta hung to dry. With partner and chef Francesco Rizzo, who used to be the resident Italian chef at EDSA Shangri-La's Papparazzi, regularly making the rounds to check up on diners and stop by to chit-chat, you'll feel like you're just dropping by a friend's home for a hearty Italian meal.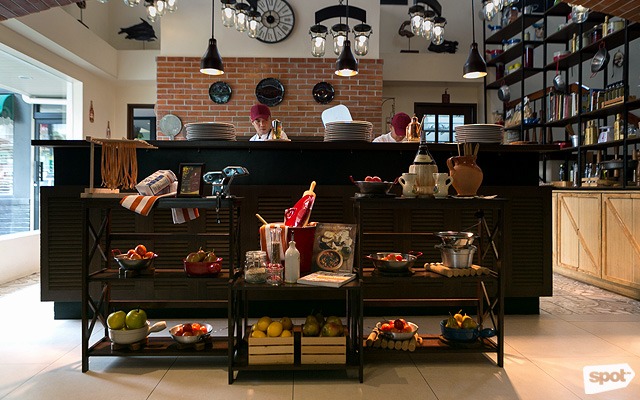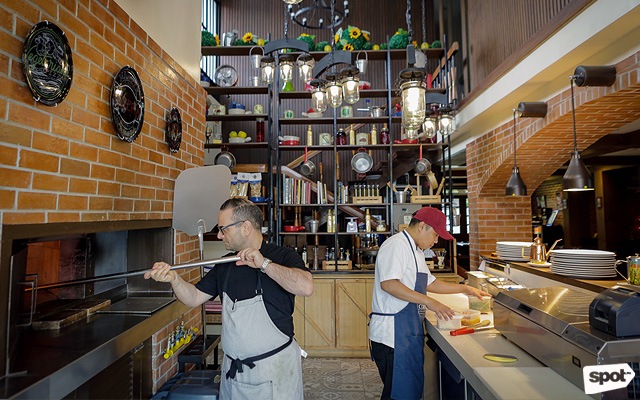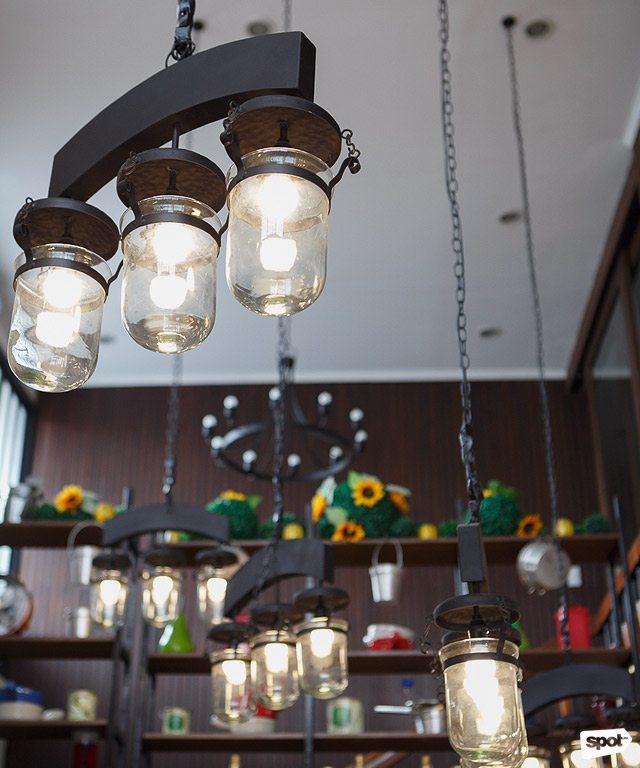 "Francesco basically grew up in the kitchen," shares the chef referring to himself. "He aided his mom in the kitchen, in the kitchen of his grandparents, and in my kitchen where I was working as a professional. So the menu has dishes that I'm attached to. They're dishes I've been doing since my childhood, or that my guests loved when I started working in Manila."
ADVERTISEMENT - CONTINUE READING BELOW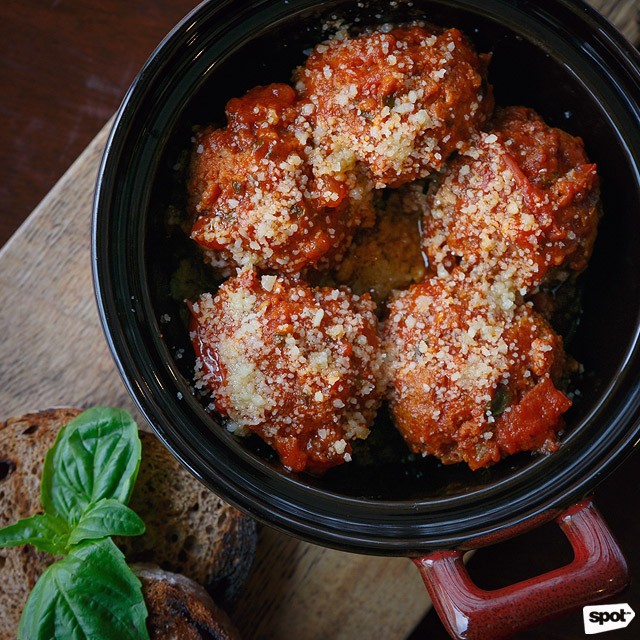 Le Polpette Di Mamma
The Le Polpette Di Mamma (P450) is a personal favorite of Chef Francesco—it is, after all, the meatball recipe of his mother. The meatballs are soft but not mushy, and seasoned generously with ground herbs and spices, but not overpoweringly so. The fruity acidity of the chunky tomato sauce cuts through the savory beef, and lets you know that they only use fresh fruit.
"Everything is from scratch," says Chef Francesco. "We still cook old-school because old-school will never fail."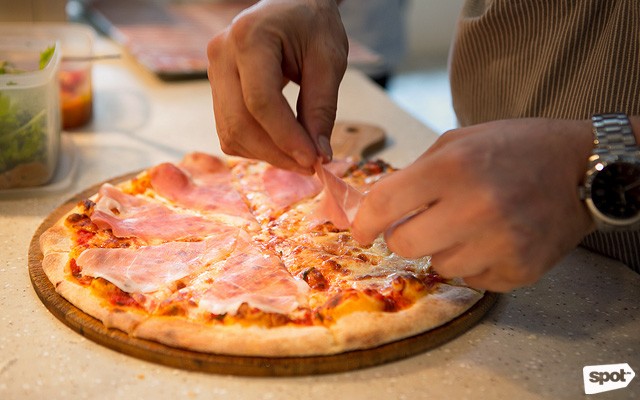 Using fresh ingredients is the cornerstone of Italian cuisine, with most of their food highlighting the natural flavor of produce. This is especially true for pizzas. "Everybody [kind of argues] or discuss [whether to use] thin crust or thick crust. Mine is neither. It's just the right crust," shares the chef. "A friend of mine who's non-Italian once told me that in his country they have 220 varieties of tomatoes. I only have two variants of tomatoes: A good tomato, and a bad tomato."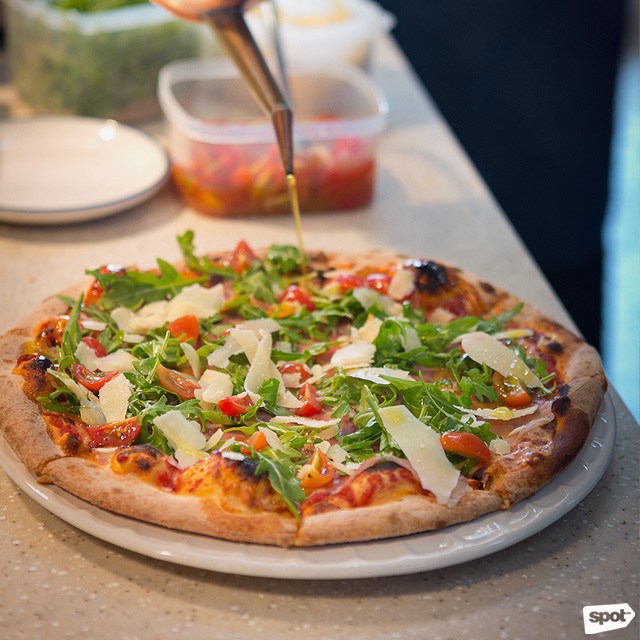 Parma
On most days, Chef Francesco loves a classic Pizza Margherita with tomatoes and buffalo mozzarella, but whenever he craves something more "complicated," he goes for the Parma (P580). A crust that's just the right thickness and chewiness is the perfect base for the sharp saltiness of the prosciutto di Parma, with the peppery arugula for balance, and a generous drizzle of olive oil for an extra layer of richness. Pizza that is made fresh and by-hand always tastes a little more elevated than your usual, and this is no different.
ADVERTISEMENT - CONTINUE READING BELOW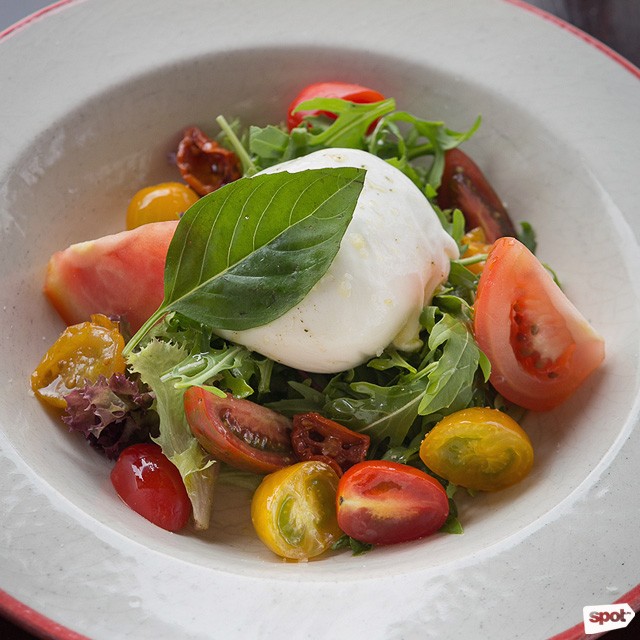 Burrata Co Varieta' Di Pomodori Arugula, Olio Extra Vergine D'Oliva E Basilico
Equally fresh are the starters. The Burrata Co Varieta' Di Pomodori Arugula, Olio Extra Vergine D'Oliva E Basilico (P480) is a gastronomic eye-opener because, yes, different kinds of tomatoes—Chef Francesco uses Roma tomatoes, fresh cherry tomatoes, and dried cherry tomatoes—don't taste the same, and in this colorful plate with creamy burrata, arugula, basil, and lots of extra virgin olive oil, they all play well against each other, treating your palate to different levels of tangy, sweet, and fruity.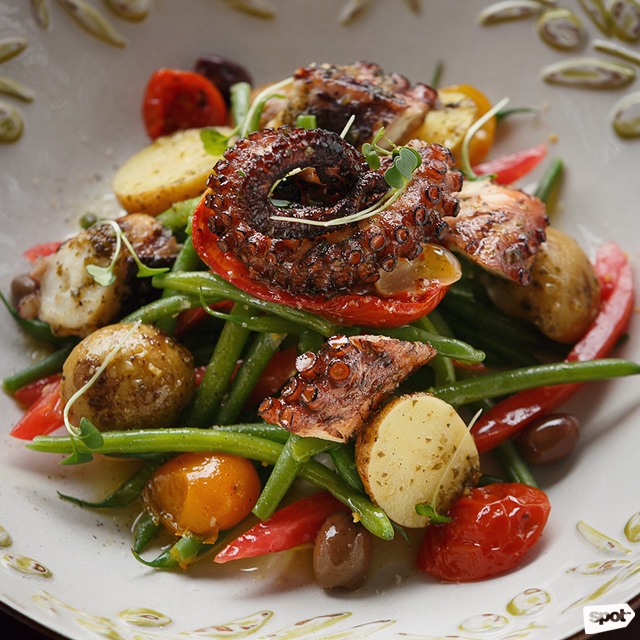 Polipo Alla Griglia Condito Al Salmorglio Con Patate E Fagiolini
Another starter that's light on the palate is the Polipo Alla Griglia Condito Al Salmorglio Con Patate E Fagiolini (P480), the baby potatoes and haricot beans buttered lightly enough to complement the brine of the smoky grilled octopus.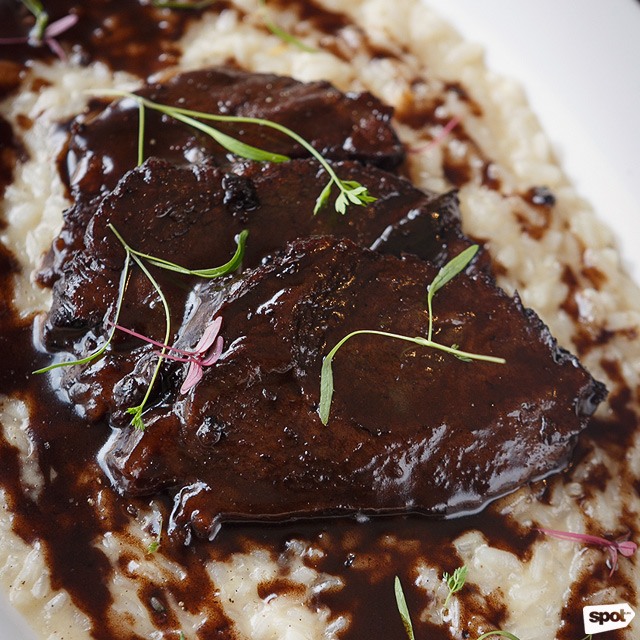 Guangia Di Manzo Brasata, Con Risotto Affumicato Al Parmagiano
While the pasta and pizza at Francesco's Kitchen are undoubtedly excellent—the no-frills-yet-tasty Papardelle Al Ragu D'Anatra E Funghi (P540) with duck ragout and mushrooms is a standout—the Guangia Di Manzo Brasata, Con Risotto Affumicato Al Parmigiano (P1,080) or beef cheek risotto, will be a welcome deviation. Yes, it's beef cheek, but braised in a dark gravy to be almost butter-soft with cocoa-like notes and zero gaminess. With the creamy parmesan risotto, it's a velvety indulgence for the taste buds.
Just a few months after opening, Francesco's Kitchen already has a steady stream of regulars, all of whom Chef Francesco greets like old friends. "They say this is a cursed location for restaurants," says Chef Francesco. "But somebody told me let's break the curse and I took that as a challenge." With traditional Italian fare that's well-loved and excellently prepared, an emphasis on freshness, and a welcoming aura, it looks like Francesco's Kitchen is more than ready to break that curse.
ADVERTISEMENT - CONTINUE READING BELOW
Photos by Ian Santos
Load More Stories