Food Crawl: All the Best Places to Eat in Bohol
There's more to Bohol than just beautiful sights.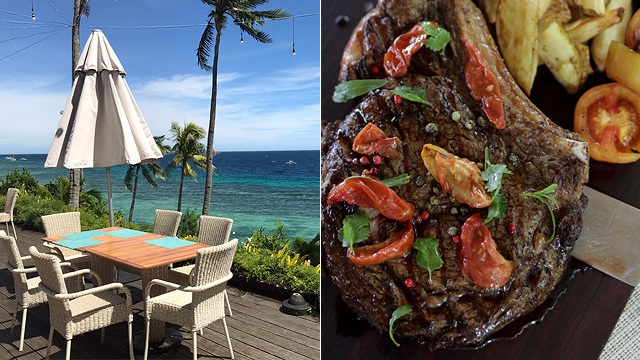 (SPOT.ph) For years, people come to Bohol for its picturesque Chocolate Hills, pristine white-sand beaches and rich marine biodiversity, and the island's well-kept mangroves and tarsier sanctuary. But what some folks don't know about this top tourist destination is it's also a good place to discover tasty, homegrown eats. We've listed some worthwhile restaurants and cafés you shouldn't miss next time you're in town.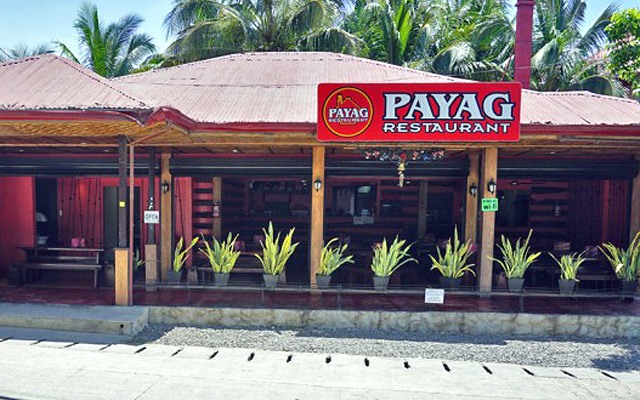 ADVERTISEMENT - CONTINUE READING BELOW
Payag Restaurant
18 CPG East Avenue, Tagbilaran City
Contact: (038) 501-9447
Open daily from 10 a.m. to 10 p.m.
If Bacolod has Chicken House and Manila has Mang Inasal, count on Payag Restaurant in Tagbilaran City for your insatiable grilled-meat hankerings. In the Visayan language, "payag" translates to "nipa hut"—according to locals, the decades-old restaurant started out in a little bahay kubo that can seat only a few people. Now, with over five branches under its belt, Payag is known for having the best Filipino-style barbecue in Bohol. Chicken-crazed folks will enjoy their chicken inato, with made with Payag's signature sweet-salty marinade and served with unlimited rice and zesty atchara. It's definitely one meal you shouldn't miss when you're in town.
Must-tries: Jo's Chicken Inato (P117), Pork Barbecue (P28/stick), Binakhaw (P109)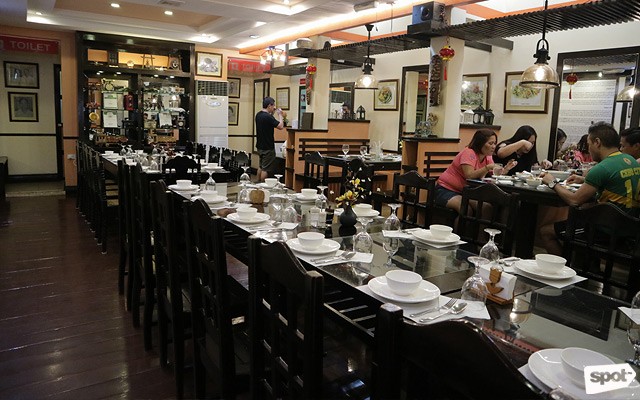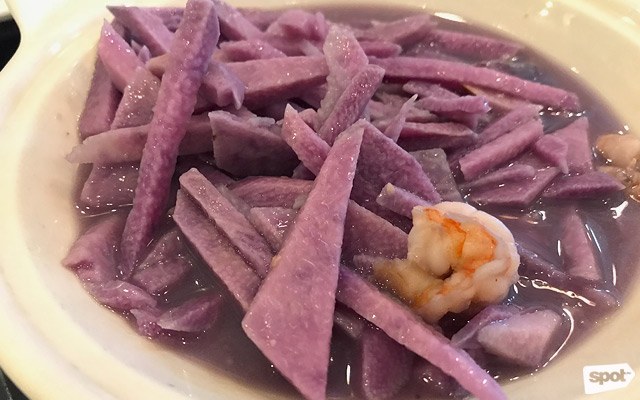 ADVERTISEMENT - CONTINUE READING BELOW
Gerarda's
30 J.S. Torralba Street, Tagbilaran City
Contact: (038) 412-3044
Open from 8 a.m. to 2 p.m. and 5 p.m. to 10 p.m. (Sunday to Friday); and 9 a.m. to 2 p.m. and 5 p.m. to 10 p.m. (Saturday)
Gerarda's stands out due to their old-school charm—an unavoidable trait since they were once an ancestral house before becoming a full-fledged restaurant. Apart from their very homey interiors (think grand drapes and figurines scattered in every corner), the diner also offers something quite unique: Ubi-kinampay. Ubi-kinampay, or sometimes just kinampay, is a kind of ube with dark purple meat that's endemic to Bohol—it's so distinct that it's the only food mentioned in the province's hymn. Gerarda's whips up a meal made of sautéed kinampay strips; unlike the sweet ube jam that most of us are probably more familiar with, this ube dish is a savory ode to the purple yam, which Boholanos consider special. In fact, Bohol holds an annual Ubi Festival to celebrate the efforts of kinampay growers for keeping this one-of-a-kind root-crop industry alive.
Must-tries: Ubi Kinampay Guisado (P245), Seafood Kare-Kare (P475), Dinakdakan (P255), Crispy Tadyan (P290)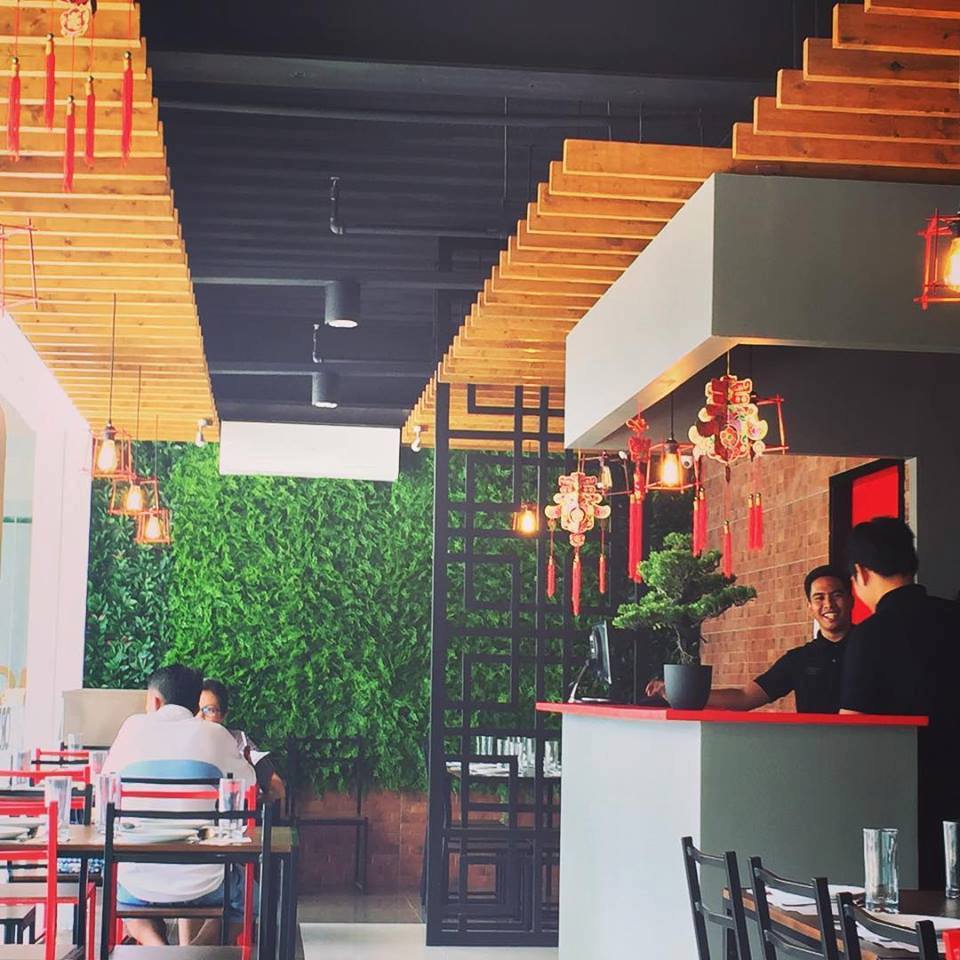 ADVERTISEMENT - CONTINUE READING BELOW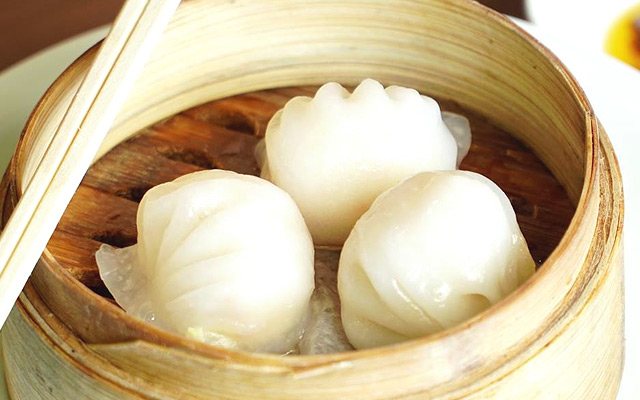 Oriental Garden
2/F Lite Port Center, Gallares Street, Tagbilaran City
Contact: 0917-304-2140
Open daily from 10 a.m. to 10 p.m.
Only a two-minute drive from Tagbilaran Airport, this new lunch spot serves up freshly made comfort-Asian classics at wallet-friendly price points. Thanks to Bohol's relatively large Filipino-Chinese community, a couple of small Chinese restaurants have popped up over the past few years. And although Oriental Garden's sleek but cozy interiors will entice you to come in, their no-frills dim sum will give you more than enough reasons to stay. Using traditional recipes and techniques, the family-led restaurant boasts their best-selling dishes like chicken feet and siomai, which aren't really anything fancy, but will hit the spot if you need a quick dim sum fix after touring the city's beautiful historical attractions.
Must-tries: Hakaw (P70), Chicken Feet (P68), Siomai (P69)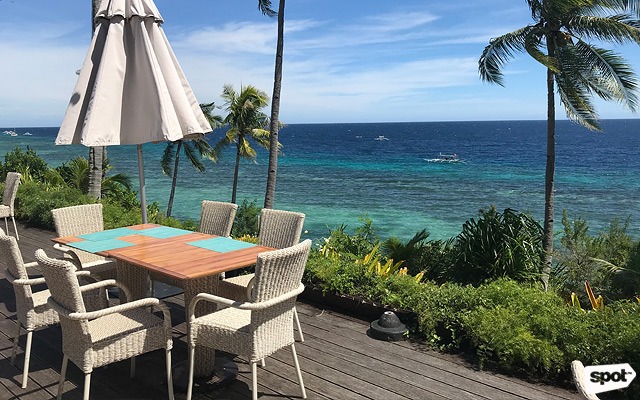 ADVERTISEMENT - CONTINUE READING BELOW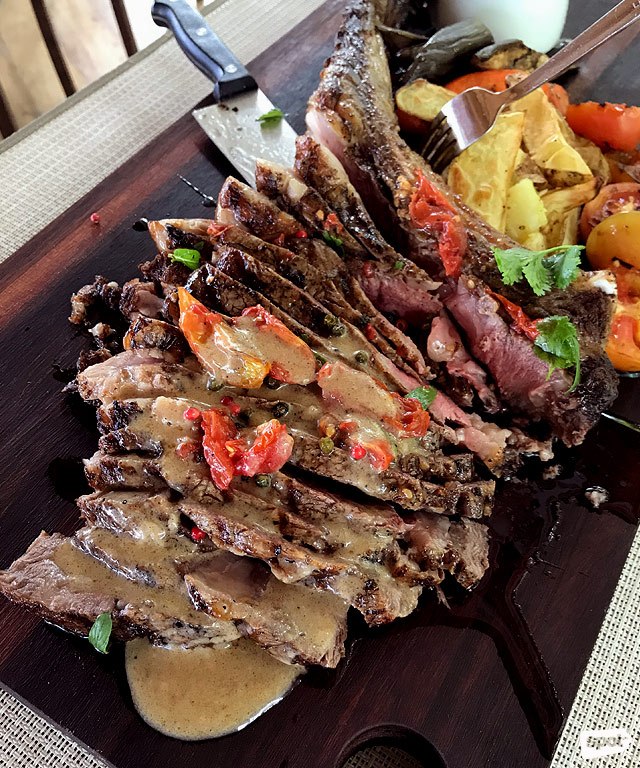 Tarsier Paprika
Donatela Hotel, Km. 16 Hoyohoy Tawala, Panglao
Contact: (038) 416-0952
Open daily from 7 a.m. to 10 p.m.
If you're after a fine-dining experience with a majestic view, then consider heading to Tarsier Paprika at Donatela Hotel (formerly Tarsier Botanika) in Panglao. The resto-bar sits on top of a cliff that overlooks the calm and turquoise waters of the Bohol Sea—a dreamy sight no matter the time of the day. Here, international flavors meet local and carefully handpicked ingredients. Start with their elegant and light appetizers like the Kingfish Carpaccio, which is smoked in-house and garnished with fresh garden herbs and a homemade lemon cream sauce. Meanwhile, their 1.7-kilogram grilled Tomahawk Steak takes center stage, flaunting a beautiful charred herb crust and served with roasted potatoes and a smooth green pepper sauce. It can feed four adults so bring your friends, if not a very, very hungry date.
ADVERTISEMENT - CONTINUE READING BELOW
Must-tries: Grilled Tomahawk Steak (P6,800), Smoked Kingfish Carpaccio (P300), Italian Traditional Fritto Misto (P800)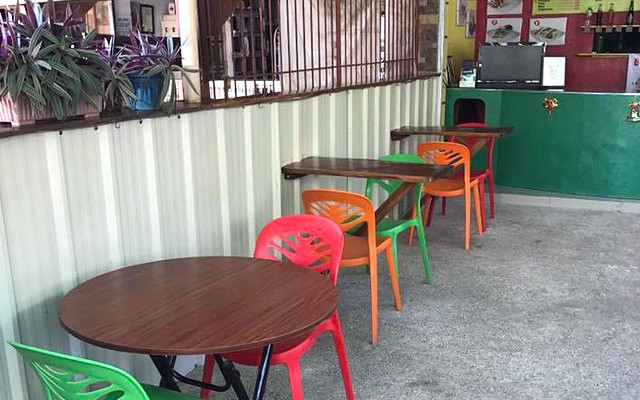 Sunset Grill Authentic Mexican Food
Tawala, Panglao
Contact: 0946-376-0504
Open from 12 p.m. to 10 p.m.
Bohol locals are lucky to have such a chill neighborhood hangout—and amid a hodgepodge of Pinoy restaurants, it's one you least expected. Enter Sunset Grill Authentic Mexican Food, an easy-to-miss eatery that has a menu full of Tex-Mex favorites. Regulars rave about the open-air hole-in-the-wall's chicken quesadilla, laced with sharp and gooey melted cheddar, tender chicken bits, and a side-serving of sour cream and tomato salsa. If you want something heavier, grab one of their excellent burritos, which are filled with spiced rice, a protein of your choice, fries, and of course, some more cheese!
Must-tries: California Burrito (P300), Chicken Quesadilla (P175), Nachos Supreme (P280)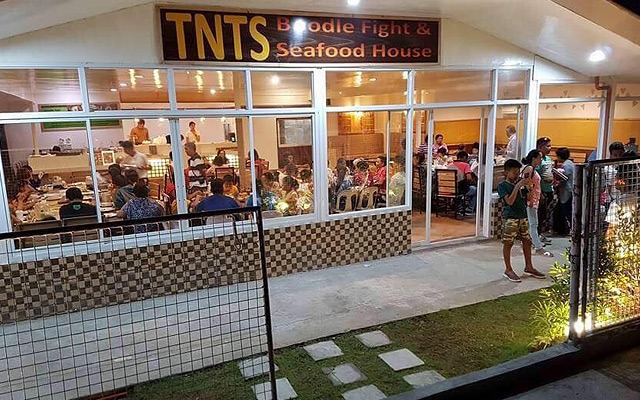 ADVERTISEMENT - CONTINUE READING BELOW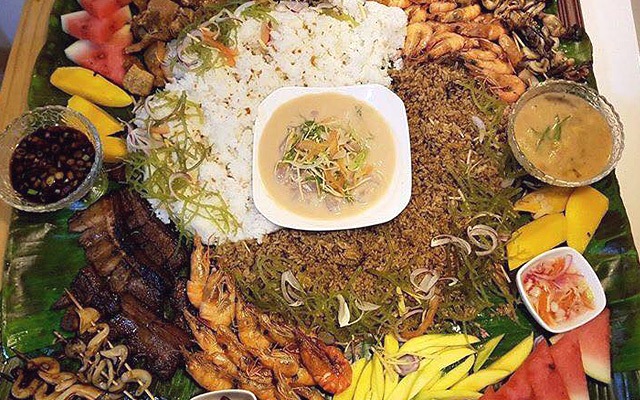 TNTS Boodle Fight & Seafood House
Campbell Building, VP Inting Avenue corner Dauis Junction Street, Tagbilaran
Contact: (038) 411-1805
Open daily from 11 a.m. to 10 p.m.
The Filipino-food experience won't be complete without a proper but messy boodle fight. TNTS Boodle Fight & Seafood House's menu cover the usual gamut of classic Pinoy fare—char-grilled meats and fish, saucy stews and flavor-bursting soups, kinilaw, and heaps of steaming rice, of course. Regulars usually go for the boodle-fight sets, where they could get all these served atop a banana leaf for an authentic experience. Here's a tip for the uninitiated: You can mix and match the proteins, sides, and type of rice. They've got a kick-ass bagoong rice, which goes perfectly with their sweet and succulent liempo and punchy garlic shrimps.
Must-tries: Boodle Fight (P1,500/four to six pax)
Bohol Bee Farm
Dauis, Panglao
Contact: (038) 510-1822
Open daily from 5 a.m. to 10 p.m.
ADVERTISEMENT - CONTINUE READING BELOW
Bohol Bee Farm is a relaxing nature-inspired resort in Panglao Island that houses an organic farm and one of Bohol's best-kept secrets: Bamboo Restaurant. Perched on a cliff and boasting a serene ocean view, the hotel's Filipino-style eatery is known for their healthy farm-to-table meals and intriguing ice cream. Take, for one, their malunggay ice cream with a homemade cassava cone, which doesn't scrimp on sweet-earthy flavors. Apart from that, other must-try mind-bending varieties are tomato, spicy ginger, and durian—that is if you're adventurous enough.
Must-tries: Malunggay Ice Cream (P60)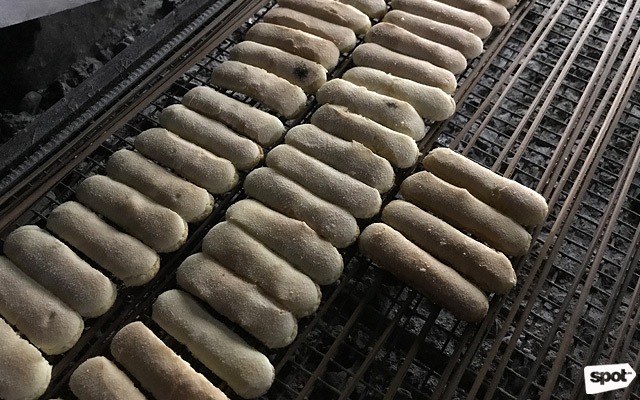 Osang's
Bonifacio Street, Poblacion, Baclayon
Contact: (038) 540-9072
Open daily from 7 a.m. to 5 p.m.
Only a few meters away from Bohol's decades-old Baclayon Church is Osang's, a humble house-turned-pastry shop that specializes in crunchy-sweet broas or ladyfingers. Their broas, which are just made with eggs, flour, and sugar, are baked in an old-fashioned clay oven. The smell of their fresh and hot pastries will lure anyone in—but don't expect a lot of space inside as the place is only meant to be a take-out snack joint! Nonetheless, visitors can take a peek at how this cult-favorite delicacy in Bohol is produced—from the first stages of baking to packaging.
ADVERTISEMENT - CONTINUE READING BELOW
Must-tries: Broas (P100/90 pieces)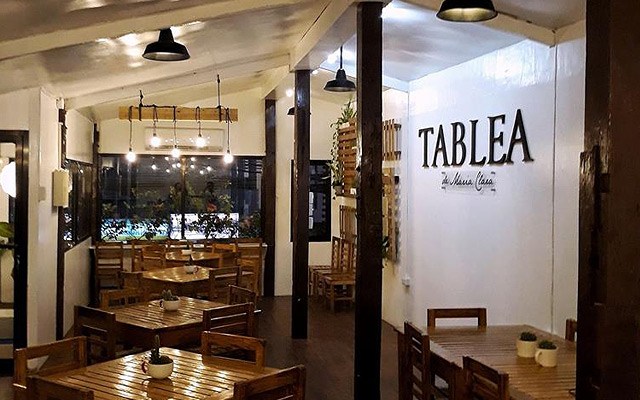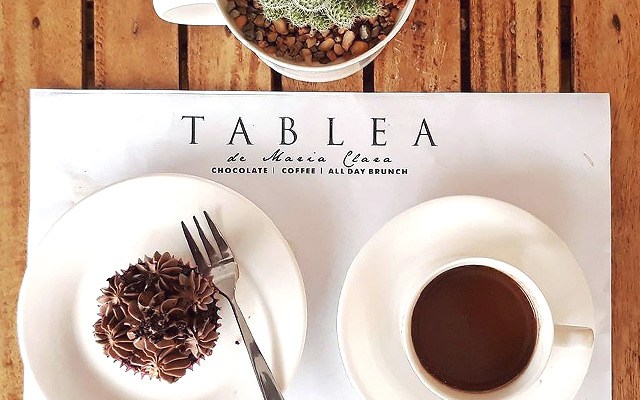 Tablea de Maria Clara
Maria Clara Street, Tagbilaran
Contact: (038) 501-9829
Open daily from 10 a.m. to 10 p.m.
This bright and dainty homegrown café in Tagbilaran puts the spotlight on sicuate, a thick and hot chocolate drink made by brewing local cacao beans from Bohol. Besides their best-selling beverage, hardcore chocolate fanatics will also enjoy Table de Maria Clara's sweet menu, which is filled with all kinds of desserts and cakes, like the classic Tablea Mud Pie and stimulatingly tangy and unique Strawberry Lemon Crumble Tart.
ADVERTISEMENT - CONTINUE READING BELOW
Must-tries: Sicuate Espeso (P89), Tablea Mud Pie (P130/slice), Strawberry Lemon Crumble Tart (P120/slice)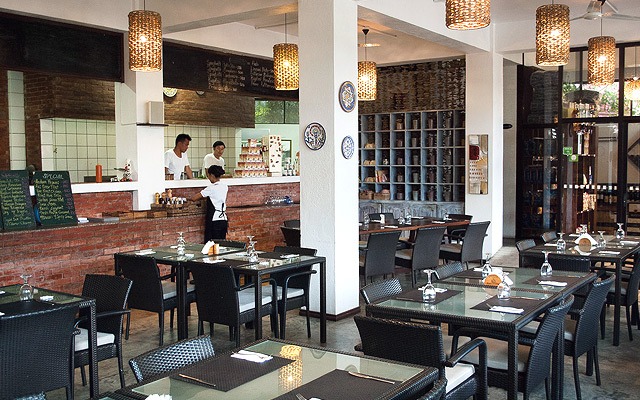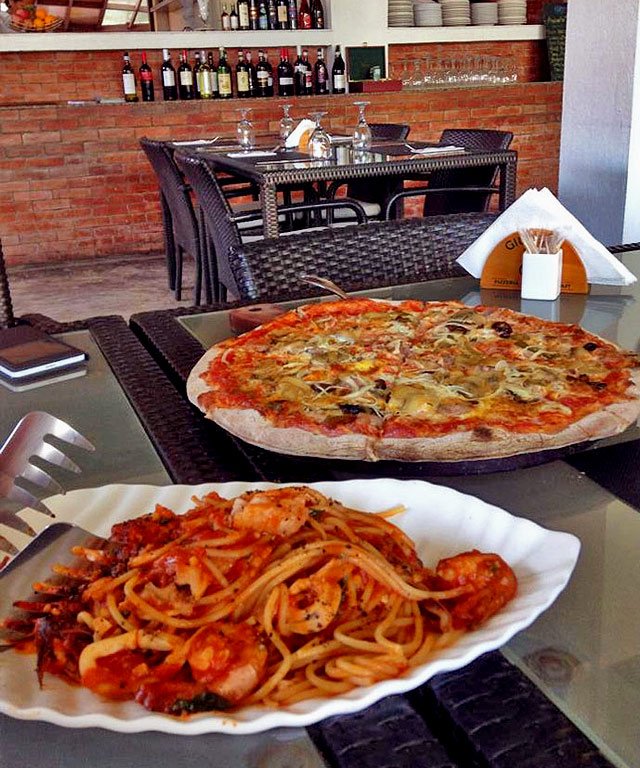 Giuseppe Pizzeria and Sicilian Roast
Tawala, Panglao
Contact: (038) 502-4255
Open daily from 11:00 a.m. to 11 p.m.
A trip to Bohol won't be complete without a visit to Giuseppe Pizzeria and Sicilian Roast, perhaps the best Italian restaurant on the island. This must-try eatery in Panglao is popular for their homey dishes that will comfort the soul. But they don't only serve pizza fresh from a real brick oven—Chef Giussepe Sgroi also takes pride in his antipasti and Italian desserts, like the Tortino Di Cioccolato, or a warm and luscious dark chocolate pastry topped with pistachio ice cream. Also don't leave without checking out the restaurant's deli, which is loaded with wine, cheese, pastas, and bottled goods all the way from Italy.
ADVERTISEMENT - CONTINUE READING BELOW
Must-tries: Carpaccio Di Pesce (P380), Pizza Romana (P380), Biancaneve (P440), Tortino Di Cioccolato (P240)
Load More Stories