This Restaurant's Pinoy-Style Spaghetti Might Just Be As Good As Your Fast-Food Go-To
Or better.
Friends & Family
Bonifacio High Street Central, Bonifacio Global City
Contact: 621-3222
Open daily from 11 a.m. to 11 p.m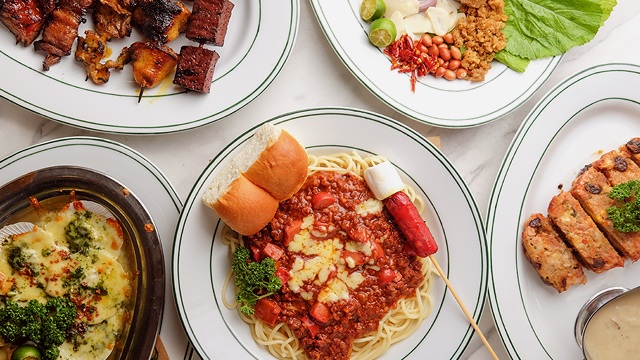 (SPOT.ph) With a sign that reminds '80s and '90s kids of American sitcom Cheers, Friends & Family gives off a warm and comforting vibe from the get-go.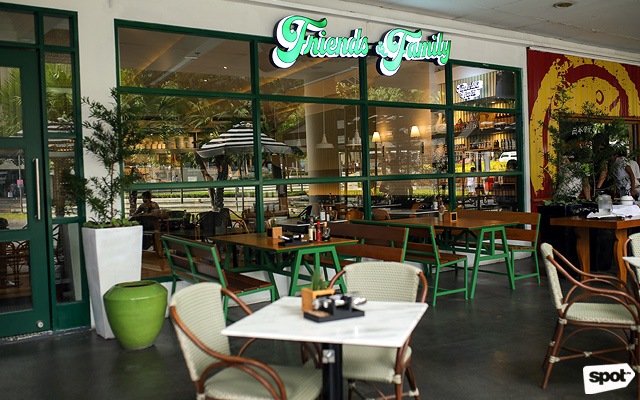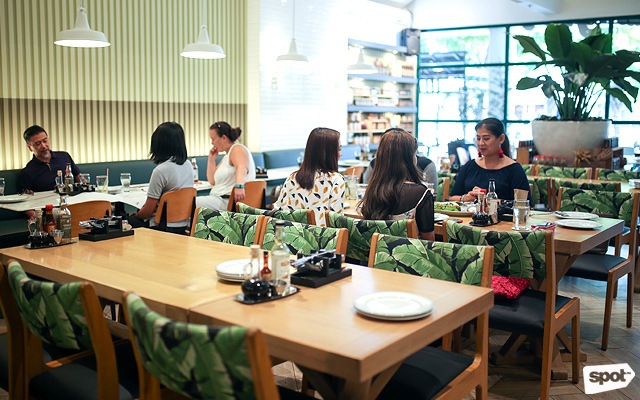 The entire feel of this new BGC resident brings to mind an upgraded bahay namin sa probinsya—upgraded in the sense that while most households can and will feed the entire street of neighbors on special occasions, Friends & Family actually has the room to do it.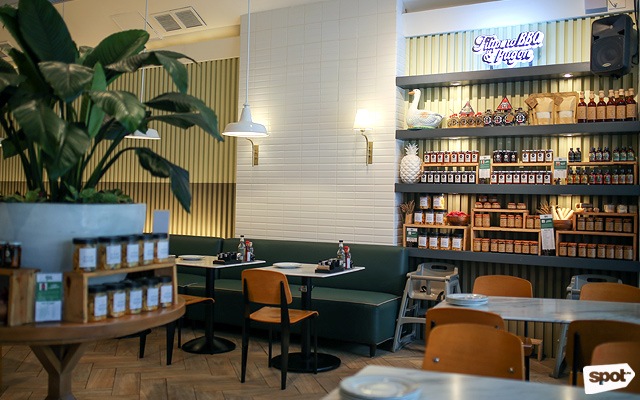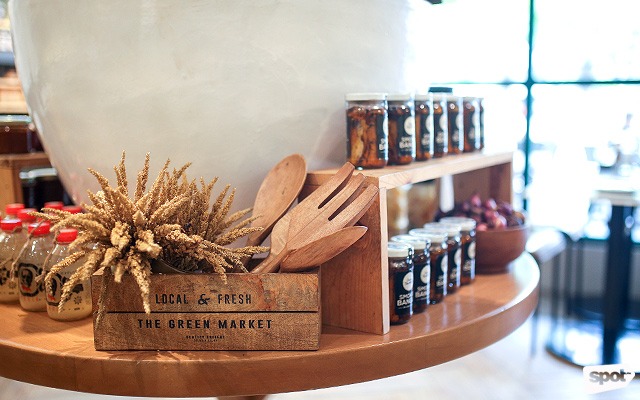 Many Filipino-centric restaurants have popped up in the recent past, but this place brings to mind one of (the wonderful, the fabulous) Nigella Lawson's guiding principles regarding home cooking: "As much as I love cooking new food, for me the real importance of [it] is about the recipes of the past; and I don't mean the historical past, [but the] personal."
Cheesy Garlic Butter Scallops
The Cheesy Garlic Butter Scallops (P375), to start with, takes us back to summers by the sea; to a time when there was more time, and the nutritional value listings on the back of a packet held less weight—as did we. And if these little bites are good enough to send a person into a literal throwback, just wait for the rest of the menu.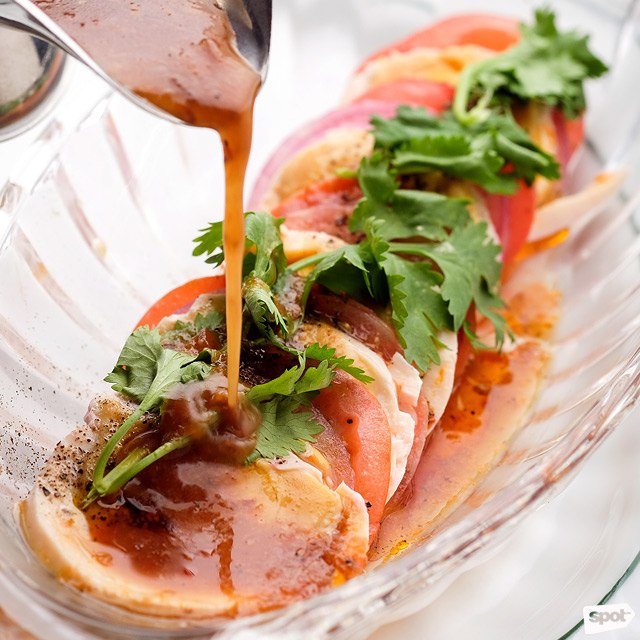 Salted Egg, Tomato, and Onion Salad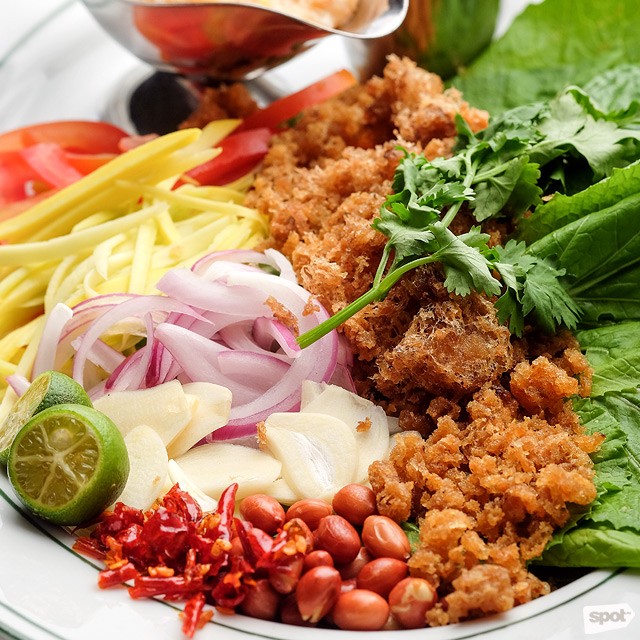 Crispy Catfish & Buro Platter
Their Salted Egg, Tomato, and Onion Salad (P95) sounds deceptively simple, albeit like everything a proper Filipino could ever want to cover about a quarter of their dinner plate, but that bagoong vinaigrette lurks all around and brings out all the individual flavors. Between that and the Crispy Catfish & Buro Platter (P375), which truly speaks for itself, you've got one heck of a pick-me-up after one of those days.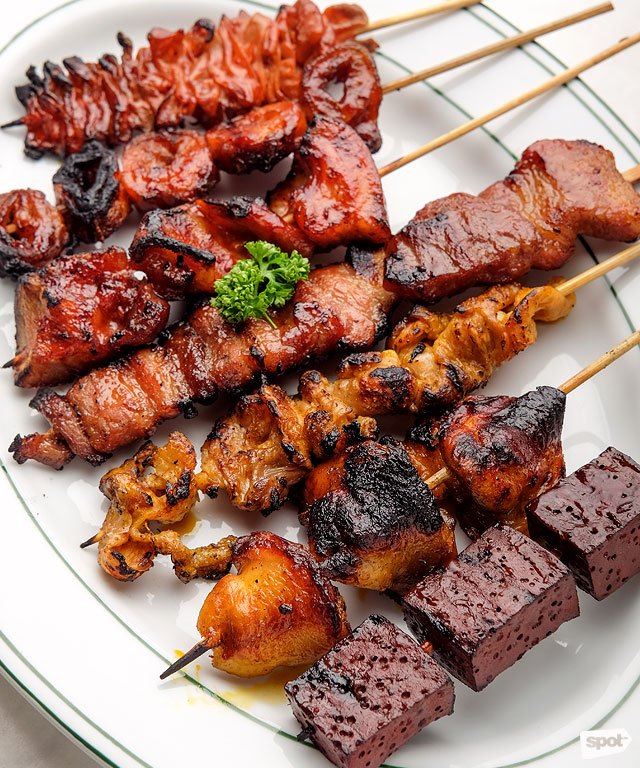 7 Kinds Barbecue Isawan Platter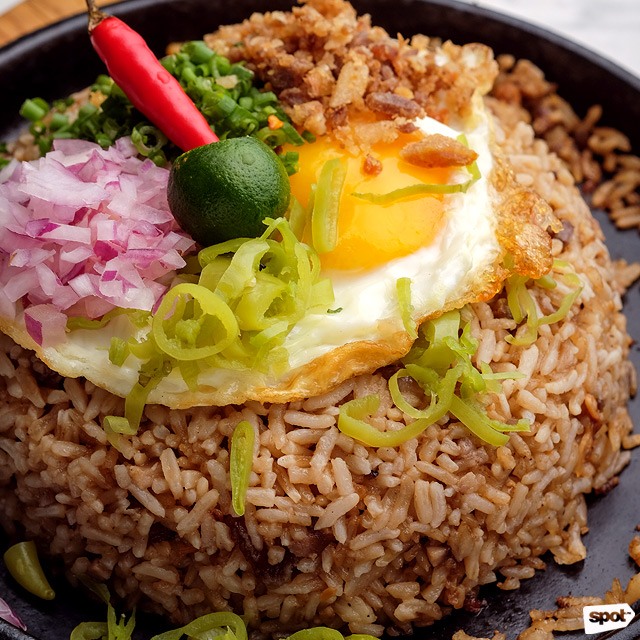 Sizzling Pork Sisig Rice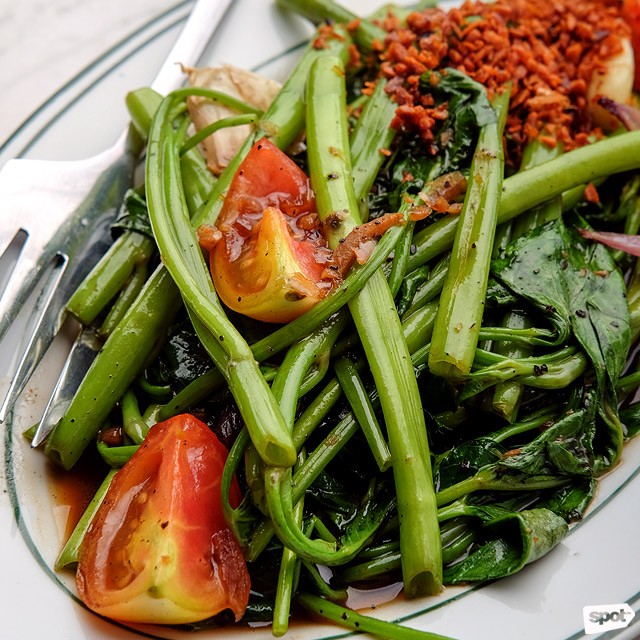 Chili Garlic Adobo Kangkong
But for the real throwback—particularly if you grew up around Katipunan and have magically found yourself in the urban wilderness of Taguig—order the 7 Kinds Barbeque Isawan Platter (P550). The special peanut sauce and in-house atchara really make this. While it's absolutely possible to order these street treats individually, do you really want to miss out on anything? Paired with the Sizzling Pork Sisig Rice (P195) and the Chili Garlic Adobo Kangkong (P150), you could argue that you've got a balanced meal. Also, please don't tell your doctor we said that; we could get sued.
ADVERTISEMENT - CONTINUE READING BELOW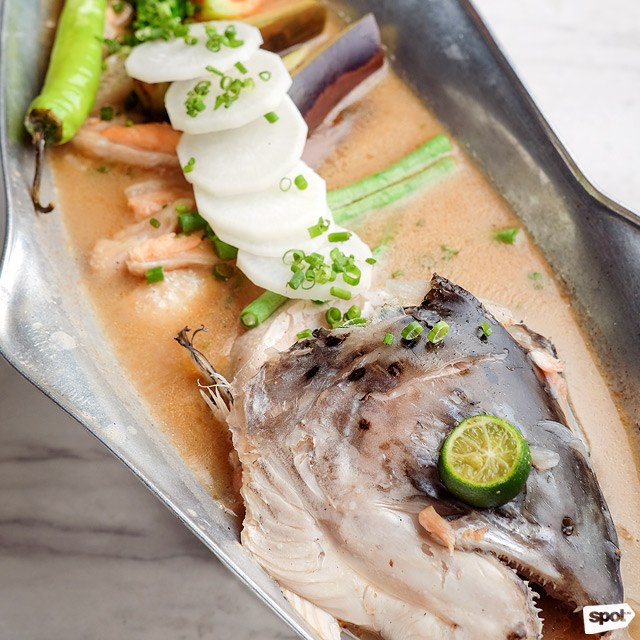 Salmon Head & Belly Sinigang sa Miso
For the proud dads and titos out there, we recommend the Salmon Head & Belly Sinigang sa  Miso (P450), because there's no Filipino father figure alive who doesn't love this sort of thing. Plus the vegetables are just this side of cooked and still super fresh, so by all accounts, it should be good for you.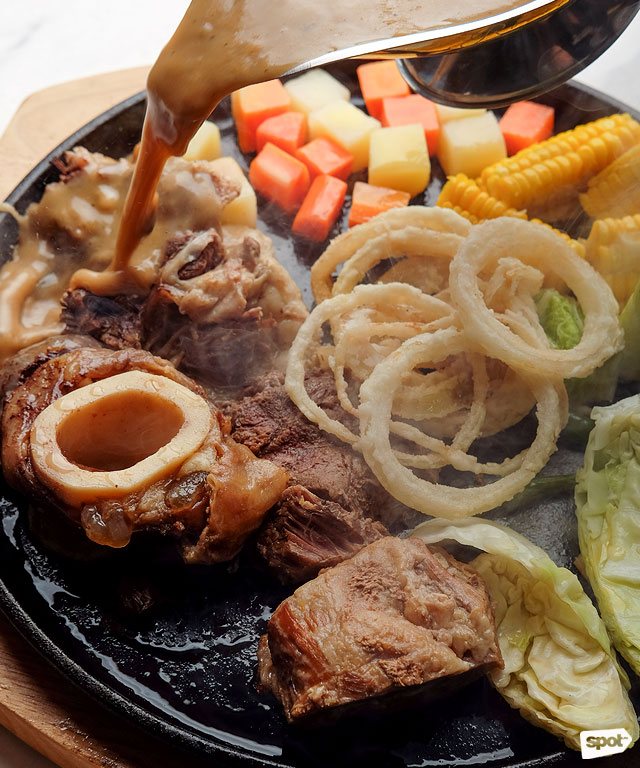 Sizzling Bulalo Steak & U.S. Beef Belly with Gravy
And then there's the plate of beefy dreams (not that kind, get your heads out of the gutter) that they call the Sizzling Bulalo Steak & U.S. Beef Belly with Gravy (P550), but should be called the Good Shit That Just Won't Quit. When people talk about bulalo, they don't even know that this is what they want. We'd hate to make this the dictionary definition of good bulalo because there are just no words for this thing. But if the fire's in your eyes, and our words are really clear, just eat it.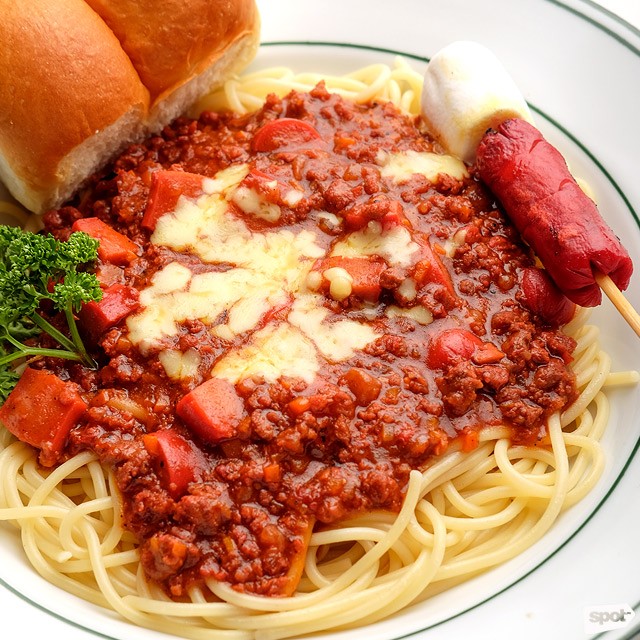 Birthday Spaghetti with Hotdog and Marshmallow
Finally, for the young and the young at heart: The Birthday Spaghetti with Hotdog and Marshmallow (P250) will give you actual war flashbacks to awkward parties of both the birthday (as implied) and school Christmas variety. We get the hesitation, though; we know that al dente is the way to go, that less is more when it comes to pasta, and we apply all those traditional Italian rules that the rest of the world is just starting to tune in to. But sometimes you just want a little slice of your childhood back, and this is it.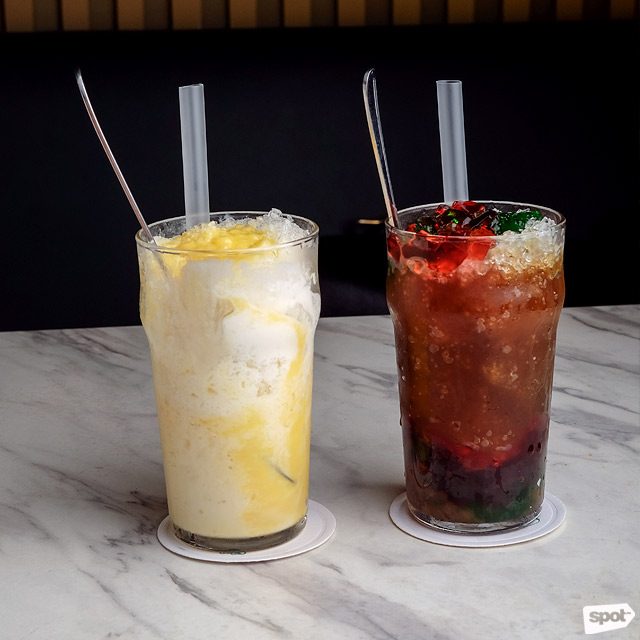 (Left to right) Yema Crema, Sago't Gulaman
And between the Sago't Gulaman (P95), which looks like Christmas in a cup, and the Yema Crema (P175), which tastes like Easter and Halloween had a mysterious love child that exploded in your mouth, you might not want dessert ever again. But in a good way; maybe the best way.
There's a part of you that will wonder whether or not they'll shout, "Y'all come back now, y'hear?!" after you as you leave, but in many ways, that's part of the appeal. When you don't feel like being in the kitchen, this is where you go.
Photos by Majoy Siason
Load More Stories