Top 10 Chicharon in Manila
These chicharon are crazy crackling good.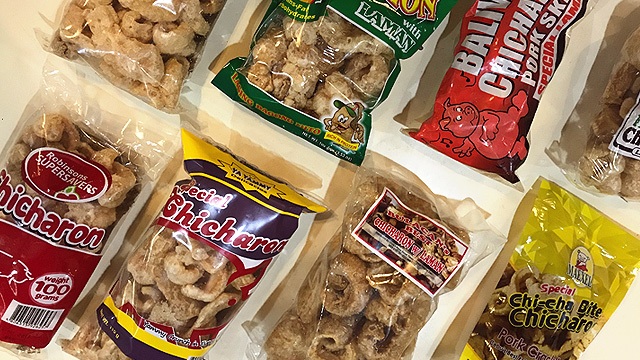 (SPOT.ph) Despite its not-so-stellar reputation (thanks to your doctor), chicharon is arguably the most versatile snack there is. Think about it: This golden, deep-fried treat made of pork rinds can be eaten on its own or with your favorite Filipino meal. Some dishes, like pancit palabok or sisig, even use it as a topping! It's also the best beer-match and the best thing to munch on during long road trips. Heck, if you're crazy-adventurous enough, you can even eat it with rice! And although there are many kinds of chicharon, from chicharon "cocktail" (pork skin without fat) to chicharon bulaklak (pork insides), we're focusing on the most basic one, the chicharon with laman. For this list, we judged them based on crunch, fat-to-skin ratio, and overall flavor.
All SPOT.ph Top 10 lists are researched, paid for, tested, and selected by the writers and editors. They are discreetly conducted without any notice made to the restaurants, brands, or their owners.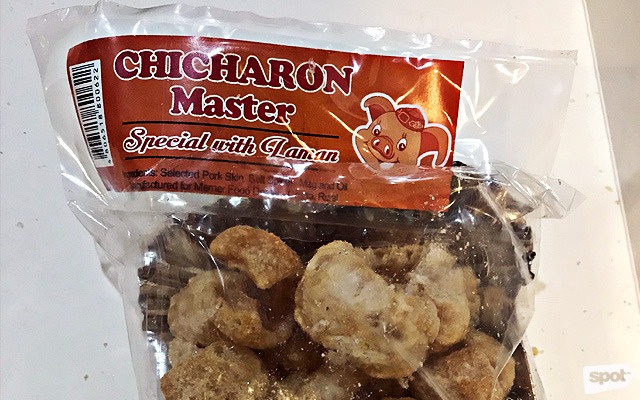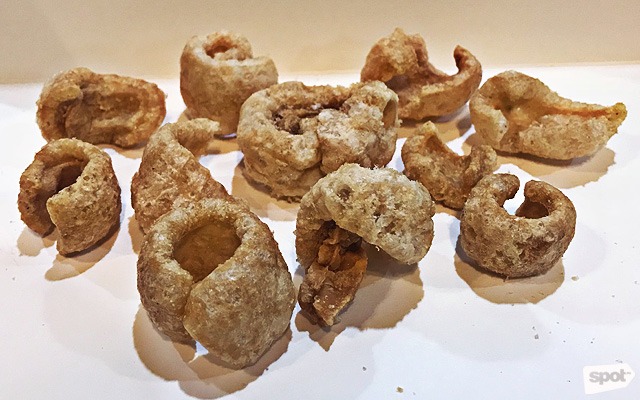 10. Chicharon Master's Special with Laman (P61)
What this pack of pork cracklings has going for it is accessibility, which is important when you get that sudden urge to buy chicharon for pulutan. The only downside? Buying from a supermarket is a bit like Russian roulette: You could end up with a bag that's fairly fresh or one that's been forgotten on the shelf for quite some time, the latter resulting in stale chicharon. Don't worry though; this chicharon's crunchy and salty enough to do well in a pinch, especially with lots of spicy vinegar.
ADVERTISEMENT - CONTINUE READING BELOW
Crunch meter: 3/5
Chicharon Master is available at Robinsons Supermarket branches.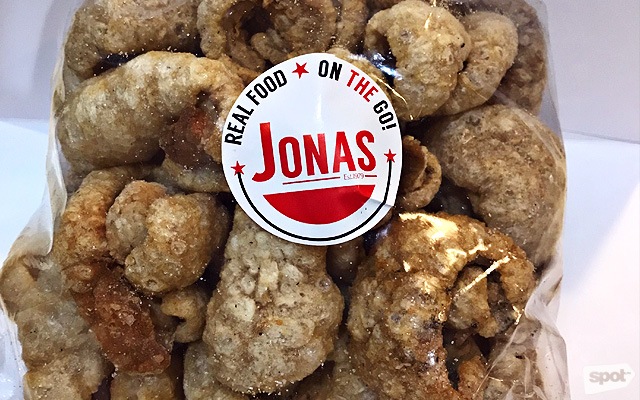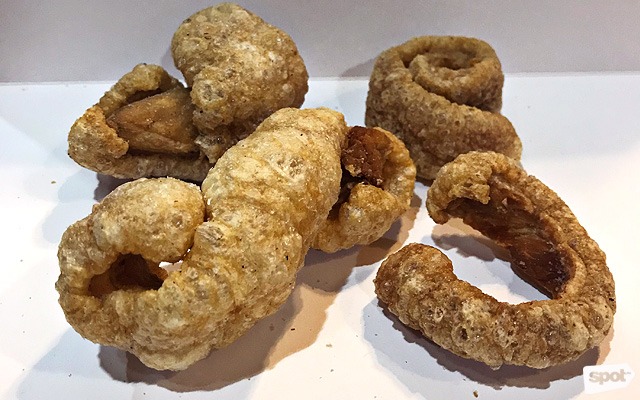 9. Chicharon with Laman from Jonas (P120)
This chicharon's one of the higher-priced ones of the bunch, though you can justify it with the generous serving size. These cracklings are pretty substantial, too; you'll probably need more than two bites to finish a piece. Note these pork cracklings are inconsistent when it comes to skin-to-fat ratio, with some pieces having none at all and others having generous slabs. The glorious layer of pork fat adds a much-needed savory flavor; those without this component will need an extra dunking in vinegar.
Crunch meter: 2/5
Jonas has branches at 561 Mayon Street corner Malindang Street, La Loma, Quezon City; The Fort Strip, 26th Street corner 5th Avenue, Bonifacio Global City; and 2/F Robinsons Forum, Pioneer Complex Mandaluyong City.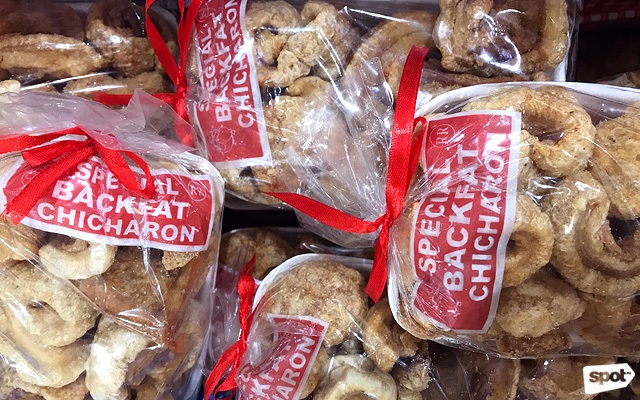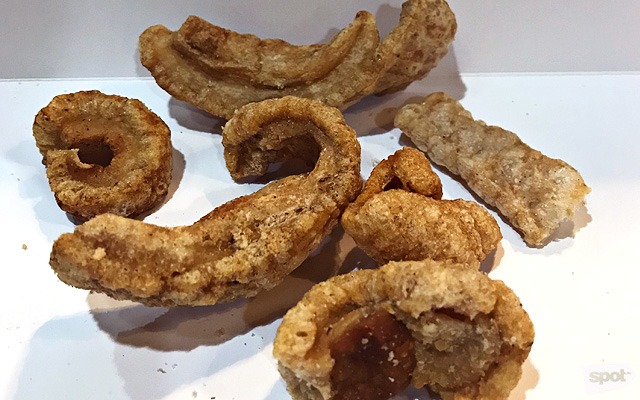 8. RR's Special Backfat Chicharon (P100)
A quick Google search reveals that "backfat chicharon" is just a fancy way of saying chicharon na may laman so don't expect anything extremely out of the ordinary. R.R.'s cracklings, though, have generous layers of fat, which are not at all tough so that they melt in your mouth, making each crackling even tastier. Everything else, R.R.'s has in balance: Just the right satisfying crunch, bites of saltiness that don't border on overpowering, and generally good flavor all around.
Crunch meter: 3/5
RR's Special Backfat Chicharon is available at Gemma's Pasalubong, Robinsons Forum, Pioneer Complex, Mandaluyong City.
ADVERTISEMENT - CONTINUE READING BELOW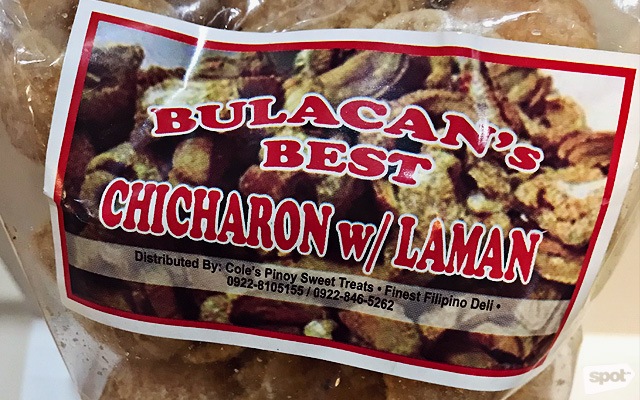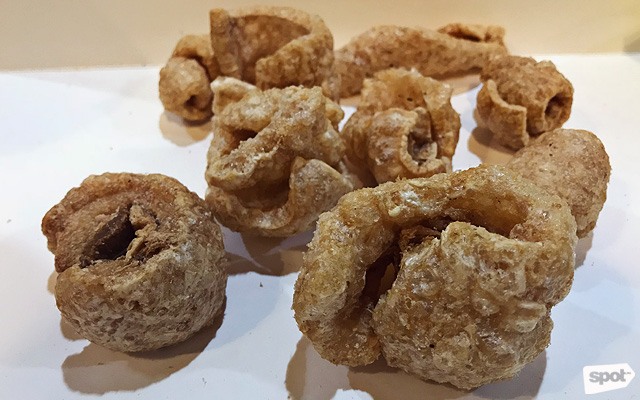 7. Bulacan's Best Chicharon with Laman (P97)
The chicharon by Bulacan's Best has impressively thick slivers of laman—it's a shame that not every piece has it. Still, these pork cracklings are addictively salty, like plain-salted potato chips. Though not as crunchy as other variants, this chicharon will have you reaching for the bag again and again—it's probably best to avoid having this while watching a movie unless you're prepared to deal with the guilt of finishing an entire pack of chicharon by yourself.
Crunch meter: 2/5
Bulacan's Best Chicharon with Laman is available at Merkado, UP Town Center, Katipunan Avenue, Quezon City.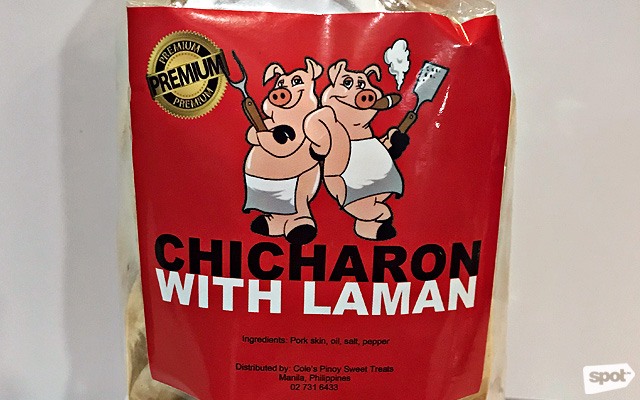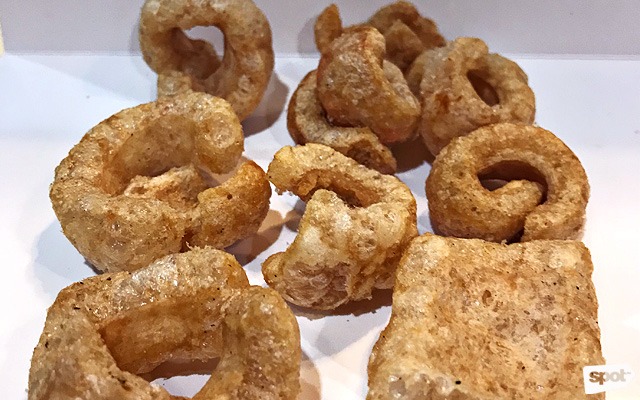 6. Chicharon with Laman from Cole's Pinoy Sweet Treats (P106.75)
If you like salty chicharon, you'll love this grocery find. This variant has a thin, barely-there layer of fat, which it great if you don't like the oiliness but appreciate the lip-smacking flavor it adds to each crackling. Each piece also has a satisfying crackle and biting saltiness that doesn't get overpowering—you won't be reaching for a glass of water, but the flavor will hit your palate hard.
Crunch meter: 3/5
Cole's Pinoy Sweet Treats is at Pioneer Center Supermarket, Pioneer Street, Mandaluyong City.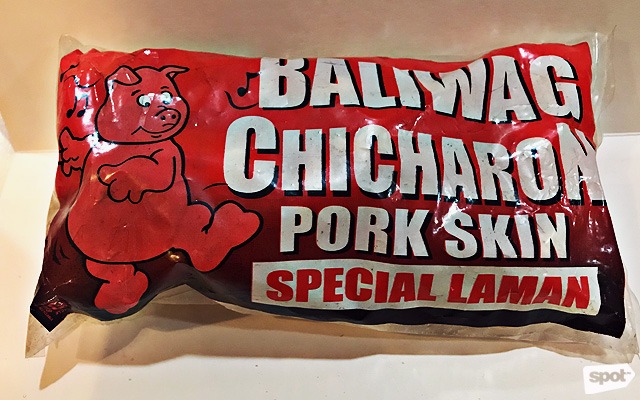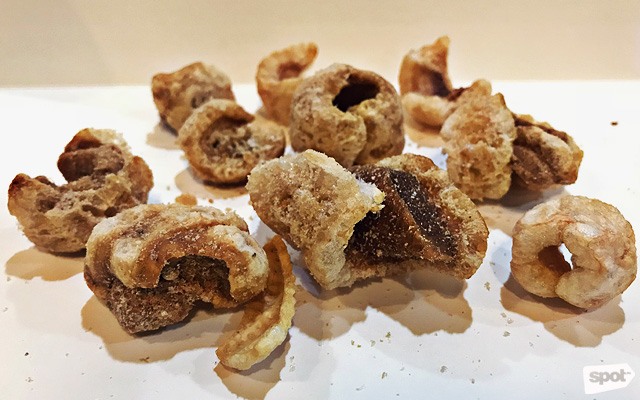 5. Chicharon Pork Skin, Special Laman from Baliwag (P95)
What's particularly noteworthy about Baliwag's chicharon is its thick slab of melt-in-your-mouth succulence, which gives each piece most of—if not all—its flavor. The sinful sliver is thicker and darker than the usual chicharon, which gives us the impression that it might have been salted and cured before deep-frying. Meanwhile, each tasty and salty-rich bite will leave you looking for vinegar to cut through the umay.
ADVERTISEMENT - CONTINUE READING BELOW
Crunch meter: 4/5
See a list of Baliwag branches.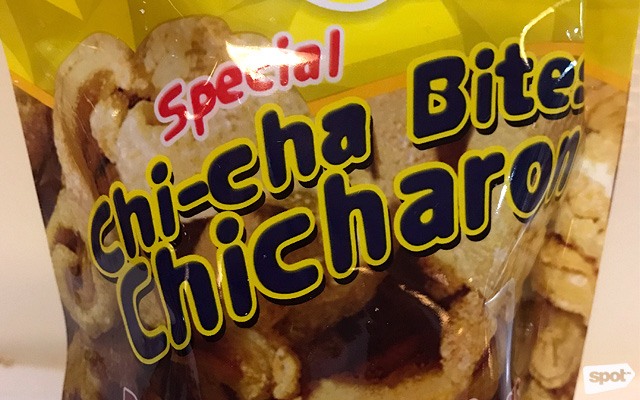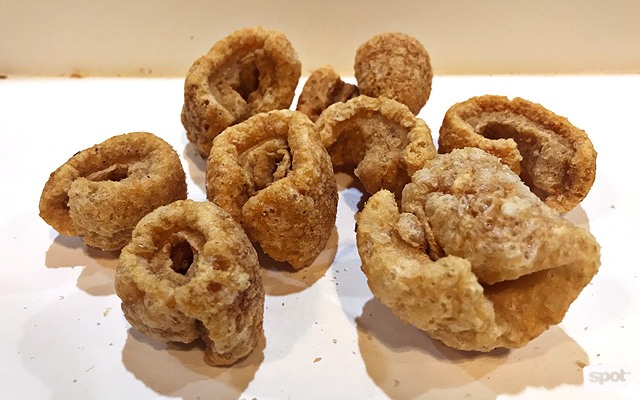 4. Special Chi-Cha Bites Chicharon from Maexel (P100/100 grams)
Maexel's chicharon pop-up is a household name at mall bazaars across the Metro. And although their Special Chi-Cha Bites Chicharon is a bit lacking in the seasoning-and-flavor department, consistency makes up for it. Open their signature resealable bag and you'll see that every golden piece's size and layer of laman are roughly the same. Each chicharon's half-inch and melt-in-your-mouth-to-the-point-of-buttery fat, on the other hand, is probably the best part about it.
Crunch meter: 3/5
Maexel's Special Chi-Cha Bites Chicharon is available at all leading malls in the Metro. For more information, visit Maexel's website.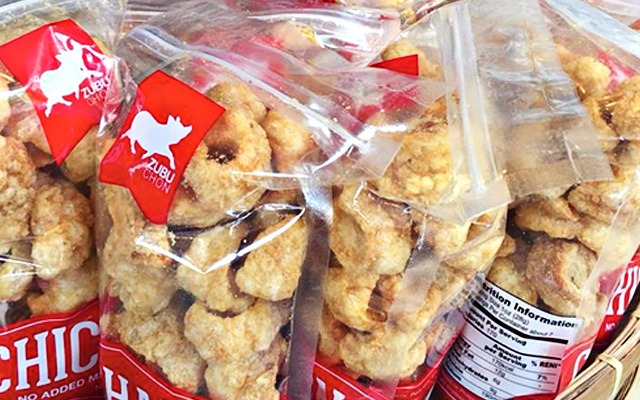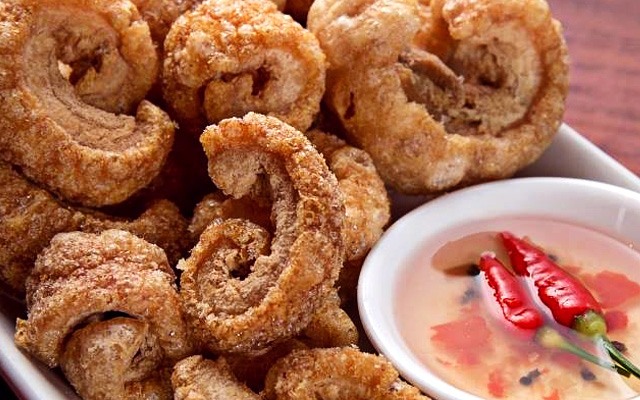 3. Chicharon from Zubuchon (P120/100 grams)
Like their popularly lip-smacking lechon, consider Zubuchon's chicharon a gift to yourself. It's made in-house daily to make sure you get nothing but good and fresh flavors, as well as an exceptional crunch. Sold in 100- or 200-gram packs, this chicharon makes each bite worth the cholesterol (not that you'd really mind). Best part? You don't need to travel all the way to Cebu anymore to grab a bag!
Crunch meter: 4/5
See a list of Zubuchon branches.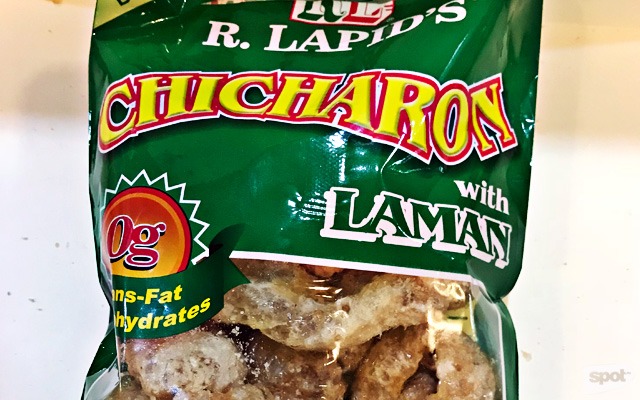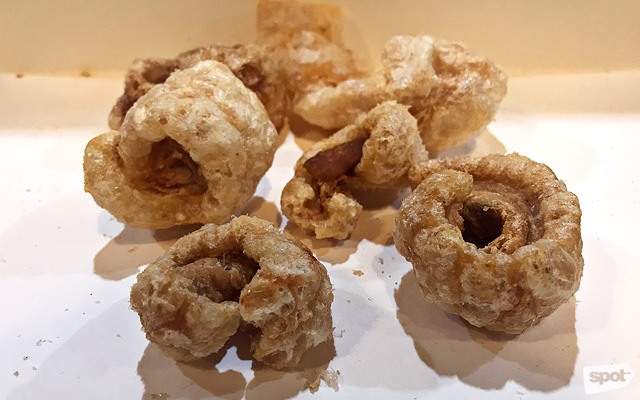 2. Chicharon with Laman from R. Lapid's (P100/100 grams)
Light and far from cloying, the chicharon from R. Lapid's is almost perfect. This porky, deep-fried snack is consistent and generous with the good stuff, clinging to each crunchy bite-sized piece that can be eaten on its own, minus the vinegar. If you like your chicharon on the lean side, but still not without a bit of laman, this one's for you.
ADVERTISEMENT - CONTINUE READING BELOW
Crunch meter: 4/5
See a list of R. Lapid's branches.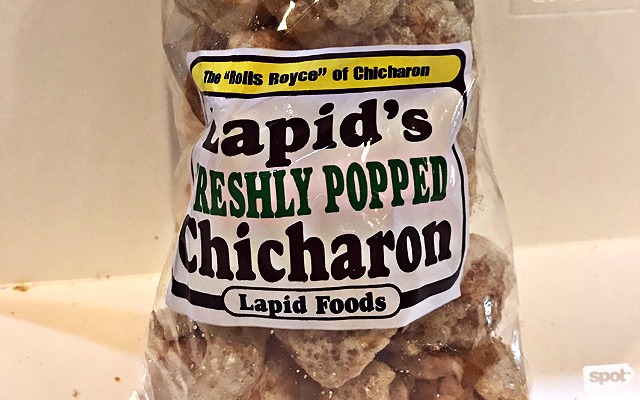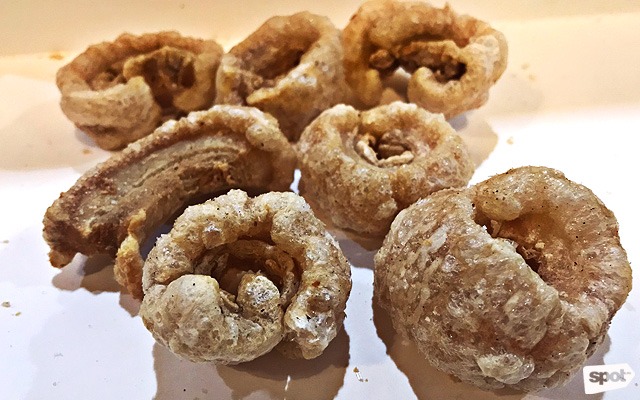 1. Freshly Popped Chicharon from Lapid's (P90/100 grams)
We're sure we don't have to tell you that this chicharon is absurdly addictive. Often confused with another chicharon brand, this version is sinfully indulgent and will leave you reaching until you get to the end of the bag. With a light crispness that doesn't easily turn soft nor chewy even days after opening a fresh pack, Lapid's Freshly Popped Chicharon doesn't really need any dipping sauce because they've got the seasoning down pat. But if you really must, their signature orange-tinged vinegar has that extra punch that doesn't mask nor overpower the chicharon's natural flavors—it just makes it even better.
Crunch meter: 5/5
Lapid's is at 16 Katipunan Avenue, White Plains, Quezon City.
Load More Stories