The New Noma: Was the Wait Worth It?
Seats for the reopening of the four-time winner of "World's Best Restaurant" were gone in two minutes.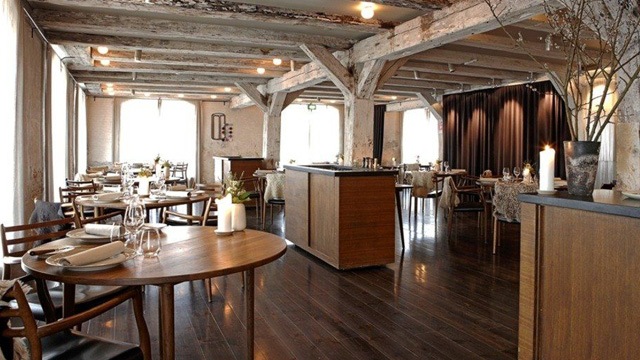 (SPOT.ph) When Chef Rene Redzepi announced in 2017 that he would be reopening his illustrious restaurant—voted the best restaurant in the world by Restaurant Magazine in 2010, 2011, 2012, and 2014, and has held the title of World's Best Restaurant from the 50 Best Restaurants list for four years—everyone who follows such things began to wonder, what would he do? Whatever it is, could it possibly top the summit of acclaim this young Macedonian-Danish chef had already received? All we knew for sure came from sporadic social-media posts from the chef, a food-centric travel journal showing beautiful locations and crustaceans in the Faroe Islands, Norwegian Fjords, and other exotic spots from Scandinavia to the Arctic Circle. He spent months teasing us with quick flashes of his inspirations, stoking a fire of interest that grew into an inferno in the days leading up to reservations day.
ADVERTISEMENT - CONTINUE READING BELOW
Securing a table is not easy. Noma serves about 36 persons for lunch and dinner only four days a week. And the initial all-seafood menu runs for only three months. (This will be followed by a vegetable menu for three months in the summer, and a three-month game menu in the autumn). Demand, as you can imagine, far outweighs availability. Nonetheless, I was in front of my computer at 3:45 p.m. on November 11, ready for the opening bell at 4 p.m. When the clock struck four o'clock and the "enter" button appeared on the screen, I saw a three-month calendar filled with blue boxes of availability—a beautiful sight. I chose a Friday night during the second week, a window popped up asking me for how many persons and at what time. I answered. Clicked "confirm." Yeah!
But no, the next thing that popped up was a window telling me that said table is no longer available. Back to the calendar. Half the blue boxes were gone, but plenty remaining. No problem. My partner and I live in the nearby Netherlands and could go anytime. I chose another day and time. Sorry, no longer available. Now begins the panic. I'm choosing any and all of the blue boxes, all with the same 'no longer available' response. Until they were all gone. There was nothing to be done, though I was politely offered a position on the waitlist. I am not proud to admit that at that moment, looking at those three months' worth of gray, unavailable boxes, after weeks of deliberation whether or not to go, I felt more disappointed than I can remember. Mind you, the clock on my computer had just struck 4:02 p.m. All those seats gone in less than two minutes. By the numbers, and for a comparable price, it is far easier to get orchestra seats to Broadway's Hamilton, or the closing six weeks of Hello, Dolly! starring Bette Midler.
CONTINUE READING BELOW
Recommended Videos
I went straight to the Noma Facebook page and noticed that a Canadian woman had just posted that there was a problem with the reservation system. That she had seen tables being booked early, around 3 p.m., and that was why none were left at 4 p.m. I replied with my experience, and politely suggested the admin look into a possible website problem. Well, nothing came of that. But two weeks later, after having resigned myself to the disappointment, a notification on Facebook told me that someone, who I didn't know, had commented on my comment. I checked it and saw that he mentioned that we have three Facebook friends in common in the Philippines, and invited me to join his table. He had booked a table for eight for lunch on April 25, with several seats still open. I replied that we were, incredibly, in.
Five months later, we flew to Copenhagen. If you plan to go but don't know the Christiania neighborhood, I suggest you make sure you have a sat-nav device with you. It is easy to go right past the restaurant without knowing it. There is no sign, only a chain fence with an opening for a gravel driveway. A single employee, wearing an apron, stands behind a thin rope and greets visitors. If your name happens to be on the magic list, you are allowed to proceed up the driveway on foot. You walk past a long, low, all-glass greenhouse. The first section is the bakery, where a friendly English guy makes large, round loaves. He welcomes a photo and a chat, and shares that he's been previously a master of sourdough from a bakery in San Francisco. Next is the herb garden, lots of hanging plants, plants in pots, and stacks and stacks of clear boxes filled with nuts, berries, and leaves. Inside we caught a brief glimpse of the chef himself.
ADVERTISEMENT - CONTINUE READING BELOW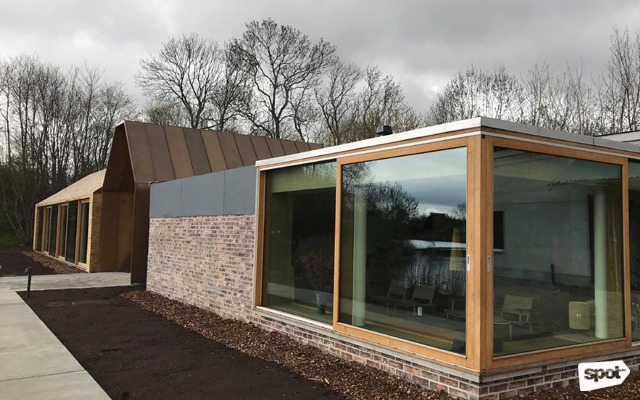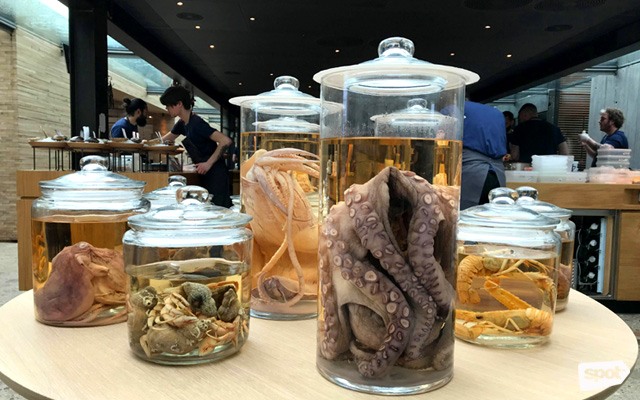 The driveway turns into a wooden path that leads to the front door. Still no sign, only a wood and glass box with a collection of magnificent seashells, hanging on the wall next to the door, where a sign might be. But when the door opens, you are greeted by the entire staff, lined up together with welcoming smiles. Guests are welcomed by name and are led through a sun-lit foyer and past the kitchen, which is completely open and practically in the center of the room. The statement is clear: This is theatre, and the show is about to begin. The minimalist design is a comfortable mix of honey-colored woods, pale blues, beige, and white. Everything seems to be made from wood, glass, and metal. As we would soon learn, the design theme and details go as far as the plates, cutlery, glassware, and furniture—everything was custom-made for this event.
ADVERTISEMENT - CONTINUE READING BELOW
The staff don't say much about the sequence of service; only after being asked how many courses will be served did one guy say, "about 20."  What they preferred to talk about was the sourcing and sustainability of the environments from which the ingredients come—with a deep curiosity and respect for nature and a passion for food that seems focused to the miniscule.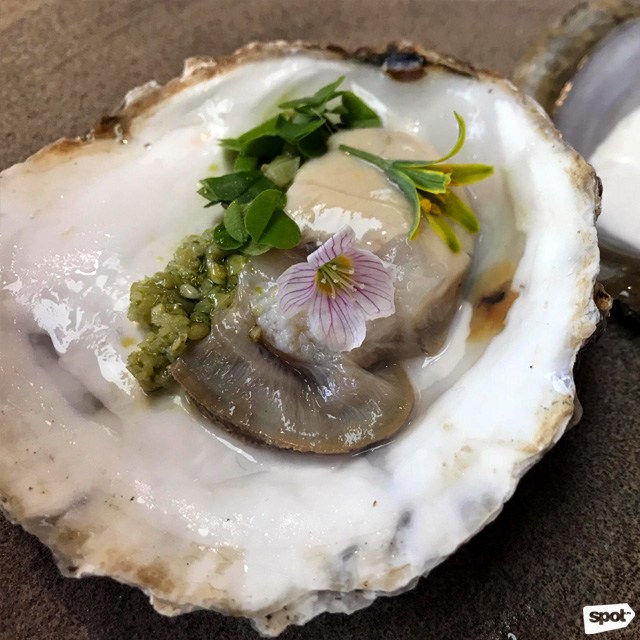 In the spirit of good showmanship, the meal began with some fireworks. We were presented each with a low-wide bowl full of sand. Not ordinary sand mind you; a fine, soft sand, combed completely flat, in a color that perfectly matched the stone charger underneath. That is no coincidence. Resting in the sand was a giant snail shell, scrubbed absolutely clean and smooth. On the lip of the shell sat a delicate line of tiny herbs and flowers, grown in the Noma greenhouses and pickled in the restaurant's famed "fermentation lab." The shell was filled with a savory broth, which we were advised was made with the former resident (who would himself be appearing later in the meal) and a reduced seafood stock. It was warm, very rich, and full of the aromas of the ocean, mixed with the flavors of shellfish flesh.  
ADVERTISEMENT - CONTINUE READING BELOW
Before I had a chance to pocket my shell, it was taken away and replaced with more shells. A lot more. A whole plate full of clamshells, outside up, making a "table" for the stars from the interior. Venus clams, chilled extra-cold, and placed, no stuffed rather, in an incredibly neat and organized way, into three of the shells. They were pliant, but firm, and slightly sweet, really delightful. Next to the clams, on the little "table" of clam shells, were what looked like the tops of macarons. But macarons they were not. This was fudge, said the server. "Fudge?" I asked. "Yes," he said. "A clam fudge." Not something I would rush to eat—nonetheless, in that situation, you just do it. And wow. Yes wow, that was the first really amazing moment of the meal. It was light in texture but packed a powerhouse of flavor. Several of my tablemates and I actually found ourselves licking the shells.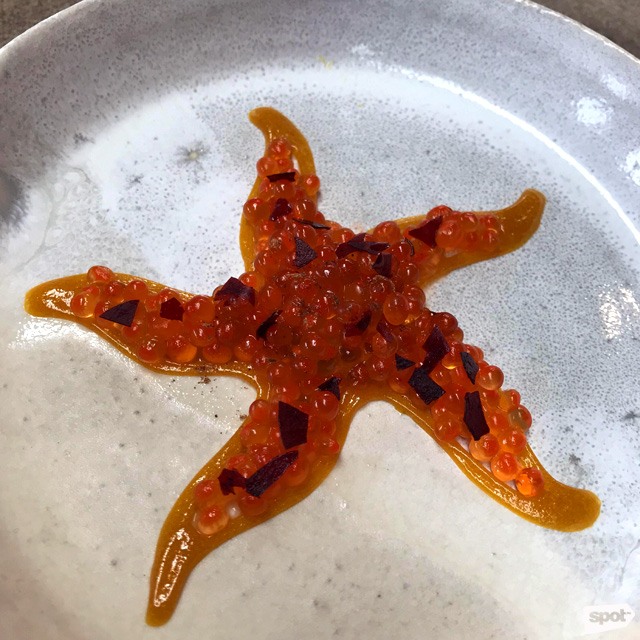 ADVERTISEMENT - CONTINUE READING BELOW
We were not rushed, but the pace continued like a well-choreographed ballet. A few stops later came something startling, in the shape of a starfish. There is a rumor that the chef wanted to use real starfish in his menu, but was unable to figure out a way to make them edible. Instead he made a beautiful starfish shape, out of eggs. Smoothly cured egg yolks made the legs and center, topped with wild trout roe.  
Plenty of fascinating and delicious items followed, including plump oysters, deep-water prawns, incredibly fresh sea-urchin served with slivered almonds, a 100-year-old clam that had been hand-dived off the coast of Norway, and even sea cucumber innards, pressed flat, dried, and cured to resemble some very fine and delicious jerky.
This one was a triumph of presentation. The slivers of jerky were inserted perpendicular into a dollop of fresh horseradish cream, interspersed with thin pieces of fried sea cucumber skin. It looked like the wide-body and sails of a ship. In a real stroke of brilliance, this "ship" was served in a small ceramic bowl, blue with thousands of specks of white. The white horseradish cream bottom of the 'ship' seemed to float on air against the coloring of the inside of the bowl. It was beautiful to behold.
We sailed through the rest of the courses as if in a dream. The real world had faded from our minds and all we could do was enjoy the spectacle, the company of really happy people, and the collective wonder about what would come next. Certainly, in some fine version of heaven, one gets to stay there forever.
ADVERTISEMENT - CONTINUE READING BELOW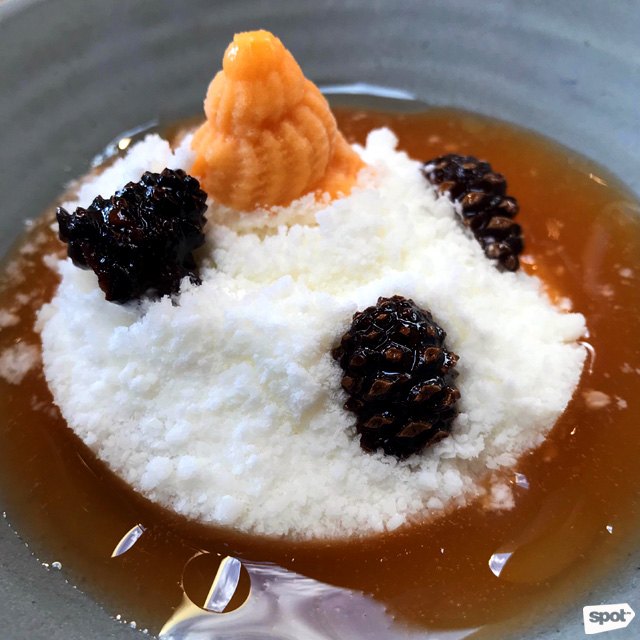 Several of the last courses were desserts. We had wonderful pear and roasted sea-kelp ice-cream sandwiches that when untouched were crafted to look exactly like mussels. Then the real showstopper, saved for the very last: pinecones. A small mountain of yogurt "snow" was surrounded by a sauce of Norwegian cloudberries (an extremely rare and difficult item to procure), and topped with a molded cloudberry sorbet. Along the slopes of the yogurt mountain, were placed three baby pinecones. With no suggestion from the staff, our table wondered if they were just for decoration. They wanted us to wonder. Of course, we tried them, and uncovered the final Wow! moment of the evening. They had somehow become soft and chewy, like gummy bears. They were slightly sweet, but with the most delicate taste of pine. They filled one's mouth and nose with the wonderful aroma of a freshly blooming pine forest. Sublime.
ADVERTISEMENT - CONTINUE READING BELOW
This is, by any standards, a really decadent meal. Is it morally justifiable? Rene Redzepi and his team are doing more than just filling bellies. They work for months to provide a unique experience, the result of dedicated, masterful work. They have a deep love of nature, and they expect that their guests celebrate that as well as their dedication to perfection.
Not everyone can be a Rene Redzepi. Not every meal can be lunch at Noma. But as with the best art, it changes you. You will always know, long after the meal is ended, when you have returned home far away, that there is this guy in Denmark, finding precious details in well-trod paths, and color-matching his plates to specific very fine sand in order to complement the luster of giant snail shells.
Photos by Adam Lieber
Share this story with your friends!
---
Help us make Spot.ph better!
Take the short survey
Load More Stories