This Might Be the Best Bar in Pasig Right Now
Churchill will be your new favorite hotel bar, minus the hotel.
Churchill
G/F North Wing Estancia Mall, Capitol Commons, Kapitolyo, Pasig City
Contact: 532-2324
Open daily from 5:30 p.m. to 1 a.m. (Monday to Tuesday), 5:30 p.m. to 2 a.m. (Wednesday to Saturday), 5:30 p.m. to 11 p.m. (Sunday)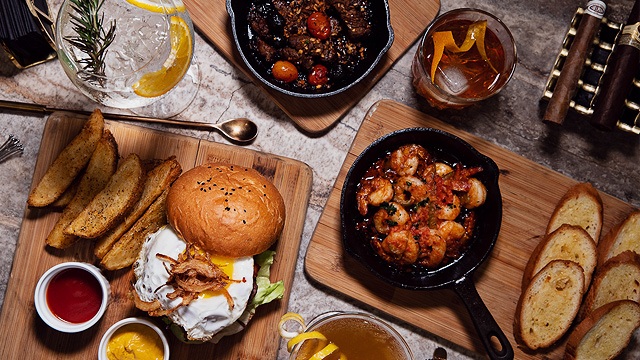 (SPOT.ph) There is a particular vibe that Churchill is going for. Picture this: It's World War II. Great Britain is in a state of absolute crisis. The old monarch has just died, his son just abdicated and married an American divorcée (scandal of the year, of course), and just to add incredibly posh salt to this incredibly posh wound, the new king has a deeply engrained speech impediment. The lights are always a little low, prohibition is as good as gone, and Winston Churchill is one of the most wanted men in Nazi Germany—with good reason.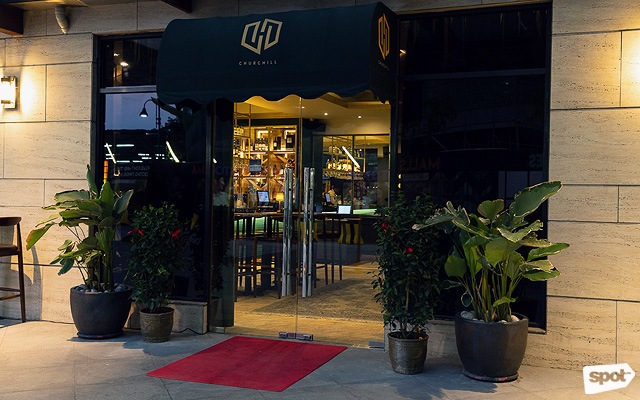 ADVERTISEMENT - CONTINUE READING BELOW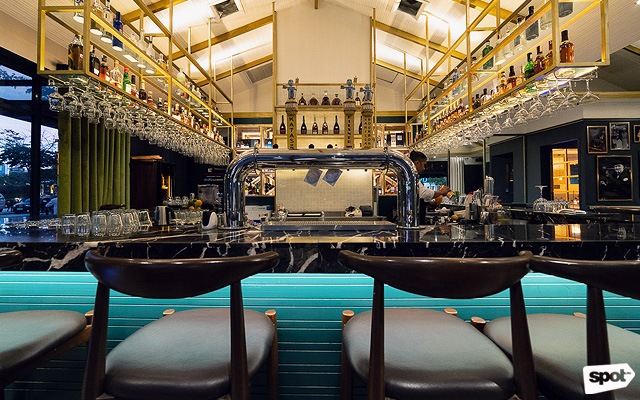 CONTINUE READING BELOW
Recommended Videos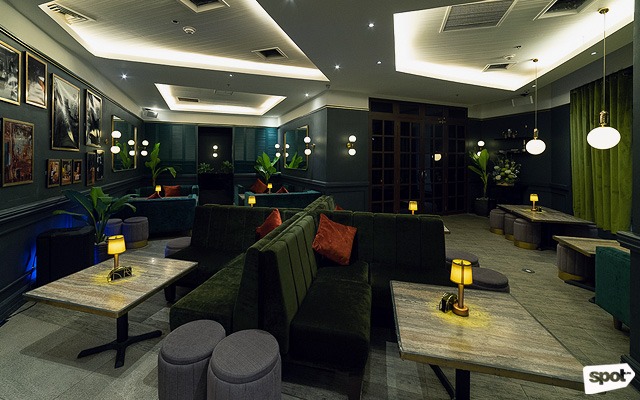 While, in retrospect, he wasn't necessarily the best of dudes, it's still easy to see why Winston Churchill and his life would inspire this bar. He was not a man who went anywhere to be seen, or drank to forget, or even remotely cared what other people thought of him. Other bars are for Instagram—Churchill is for when you want to sit your tired ass down and have an honest-to-goodness drink.
ADVERTISEMENT - CONTINUE READING BELOW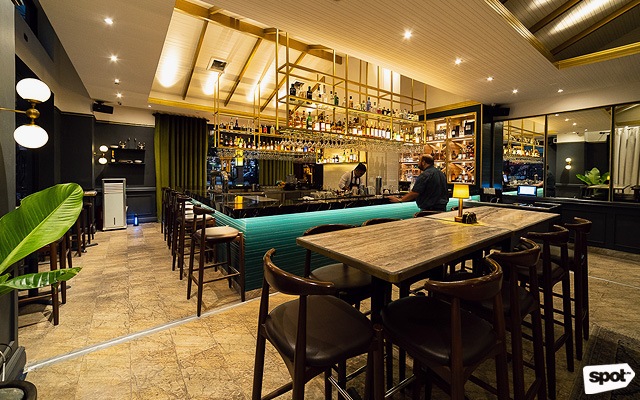 It shares a kitchen with Highlands Bistro, so you know the food is going to be made by people who know how to eat. Because people who love to eat are the best people.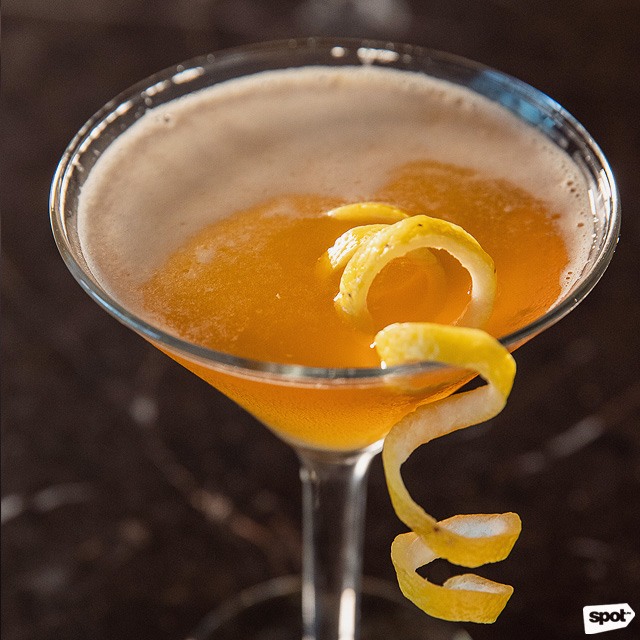 The Churchill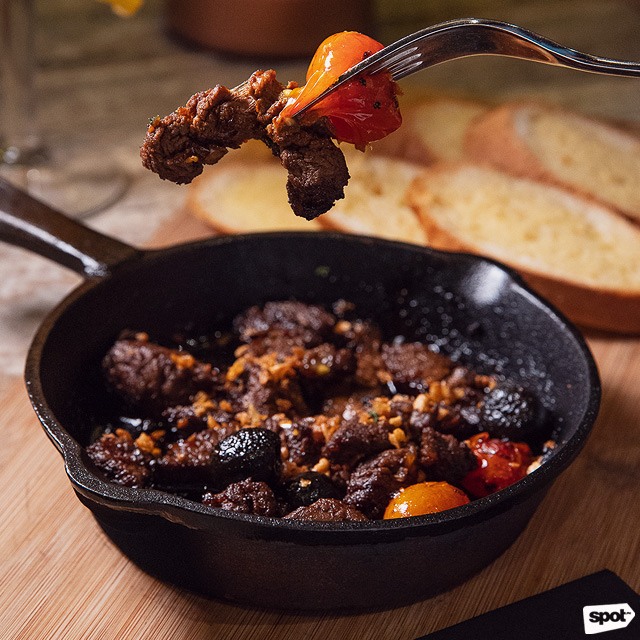 Beef Salpicao
ADVERTISEMENT - CONTINUE READING BELOW
There are no hard and fast rules at Churchill, so we can only really make our own recommendations. The obvious place to start is with The Churchill (P300). Made of all the liquids that are essentially the strategist's life force—scotch whiskey, sweet vermouth, and Cointreau—plus a squeeze or two of lime, this drink makes you want to stick a pinky up. You won't be doing that, though, because you'll be too busy scooping that Beef Salpicao (P500) onto your crostini. The sweetness comes from the alcohol they cook it in, rather than any sauce you'd usually find in such a recipe. That makes it light without sacrificing too much richness.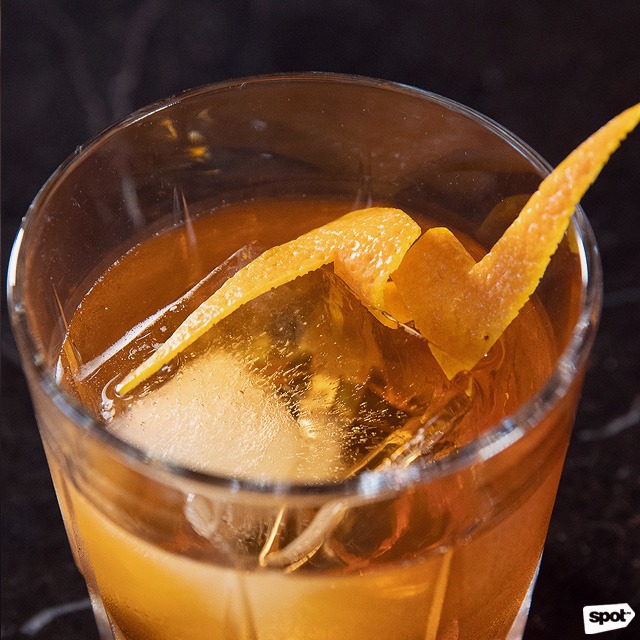 Old Fashioned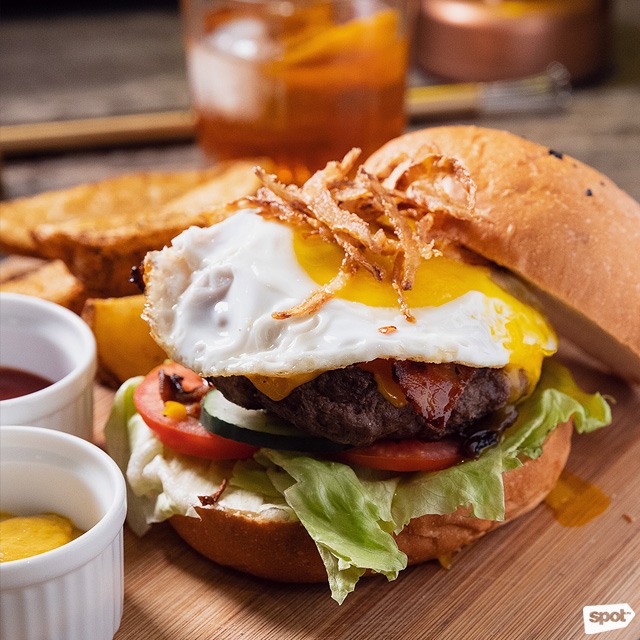 Churchill Burger
ADVERTISEMENT - CONTINUE READING BELOW
You can go old-fashioned with an Old Fashioned (P350), and we're begging you to, because the man behind this bar knows what he's doing. Even if you're not a bourbon drinker, this is the one to try. It might even change that. Paired with the Churchill Burger (P450), which can only be described as classically delicious—don't be shocked if your stomach grumbles and it sounds strangely like "Thank you." But that could be the booze talking.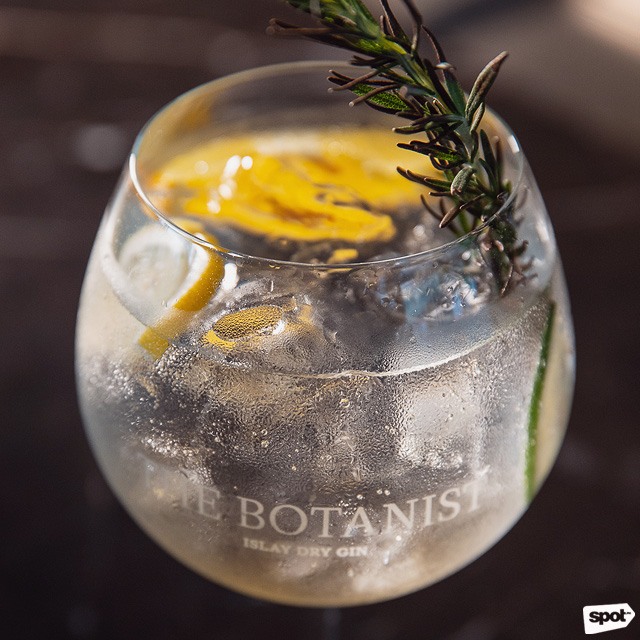 Gin & Tonic
Who doesn't love a good Gin & Tonic (P360), though? This, without a doubt, is one of the best ones we've ever had. At least 50 percent of why we think that is because the serving is massive. Stop judging, it's been a difficult month.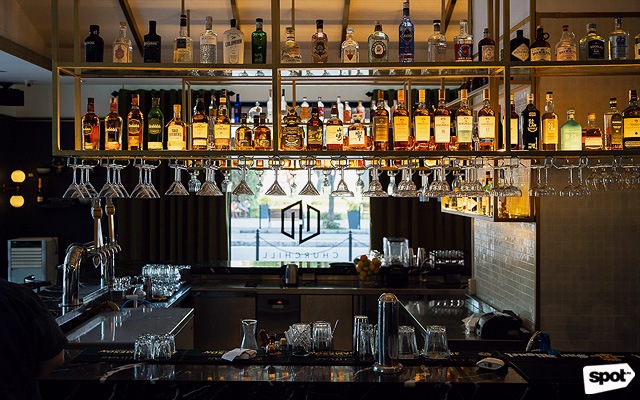 ADVERTISEMENT - CONTINUE READING BELOW
Some people are sick of places where everyone goes to see and be seen, and we absolutely understand. That's why there's Churchill, for the drinker who cares not for these weird social rules. The man himself did say, "I may be drunk...but in the morning I shall be sober and you will still be ugly."
Photos by Ian Santos
Share this story with your friends!
---
Help us make Spot.ph better!
Take the short survey
Load More Stories