Umami Fried Chicken Meets Cool Street Style at TETSUO
This might be QC's newest best-kept secret.
TETSUO
88 Esteban Abada Street, Loyola Heights, Quezon City
Contact: 0917-851-3000
Open from 11 a.m. to 10 p.m (Monday to Saturday)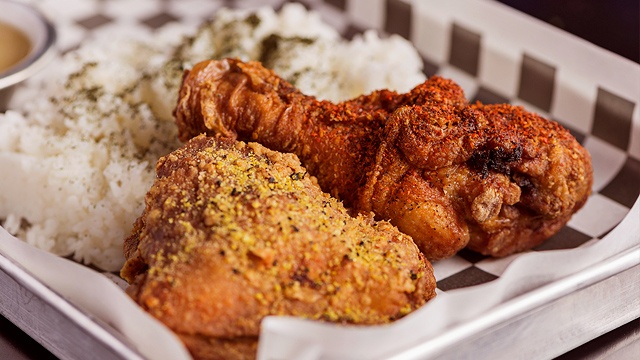 (SPOT.ph) When you step into a fried-chicken joint, a streetwear clothing shop wouldn't be the first thing you'd expect to see. Yet it is what greets every customer who walks into TETSUO, a restaurant on 88 Esteban Abada Street that's serving up what might be one of the best fried-chicken plates in the city.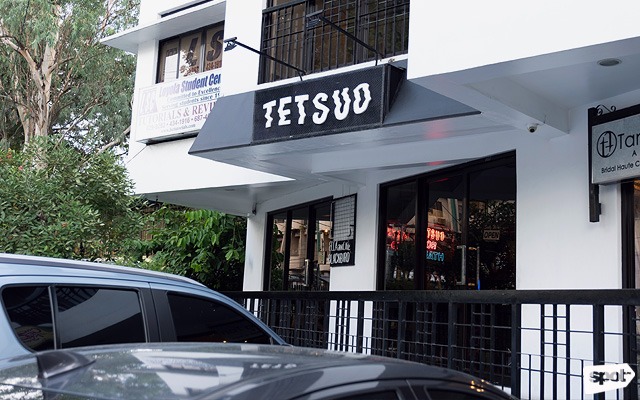 ADVERTISEMENT - CONTINUE READING BELOW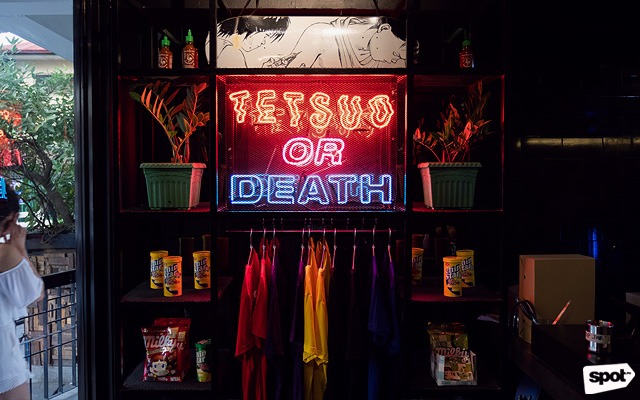 CONTINUE READING BELOW
Recommended Videos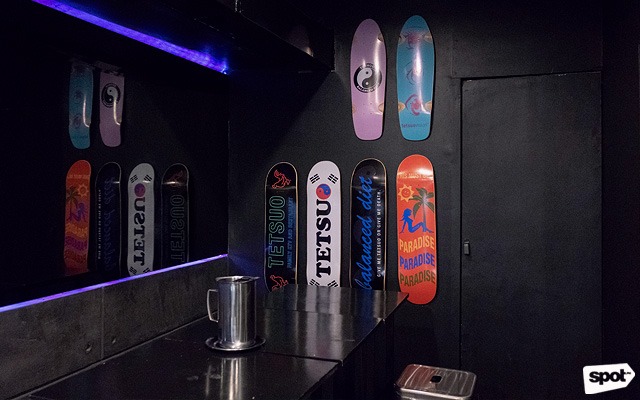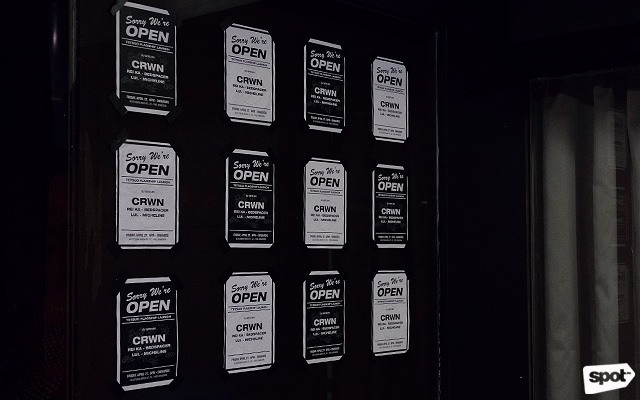 ADVERTISEMENT - CONTINUE READING BELOW
Nearly everything you need to know about this eclectic restaurant firing up social media can be found in its name. TETSUO, which roughly translates to "iron man" in Japanese, is the misunderstood antagonist of Akira, a cyberpunk film that came out in the '80s and went on to become a cult favorite. Fittingly so, a young and rebellious streak runs through the restaurant—colored skateboards are lined up on the wall together with clothes and merchandise, and the neon sign near the entrance reads: TETSUO OR DEATH.
It might all appear puzzling at first. But Sean Bautista and Wesley Chan, the creative director and head chef behind TETSUO respectively, aren't afraid to shake things up to deliver great food and make a genuine connection with their audience. Even their restaurant interiors, with its open kitchen and bar, are designed to make the vibe intimate and personal.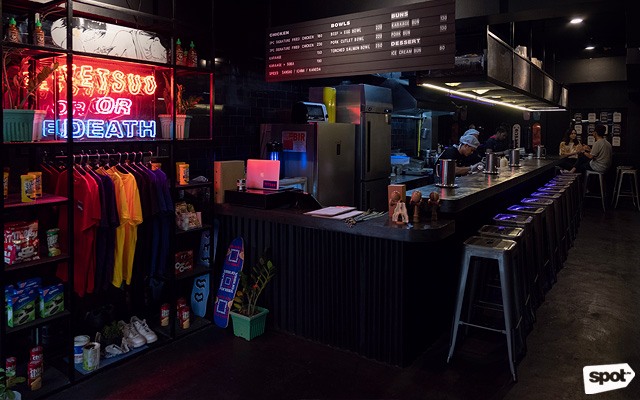 ADVERTISEMENT - CONTINUE READING BELOW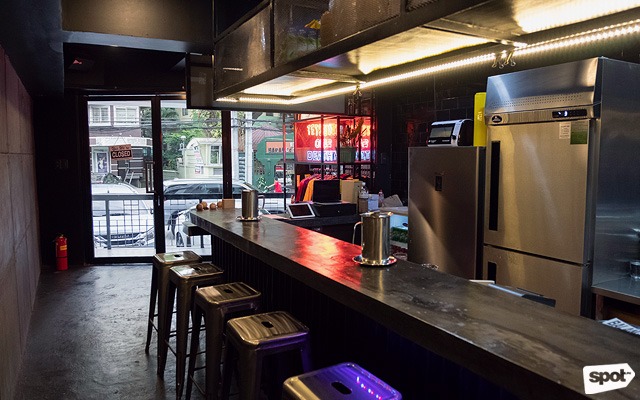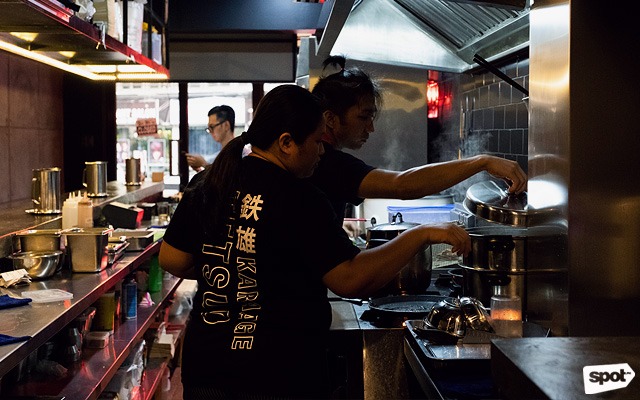 "If you peer over, you can see what they're cooking. You can talk to the guys behind the kitchen. We'll play music depending on the mood," says Sean, who was in charge of curating the playlist the day we visited, a mix of hip-hop and R&B streaming through the speakers. "We're very true to ourselves. We like putting together food and music because that was genuine to our interests." 
ADVERTISEMENT - CONTINUE READING BELOW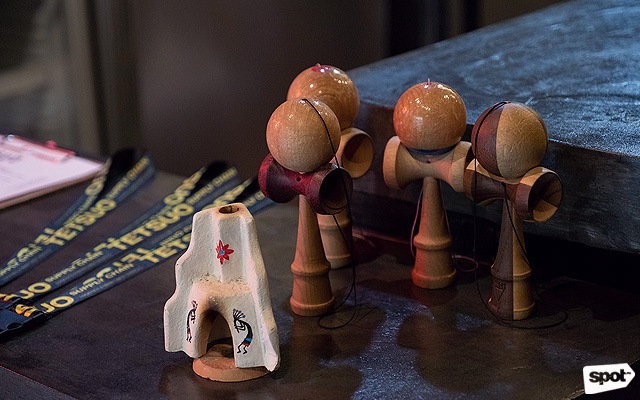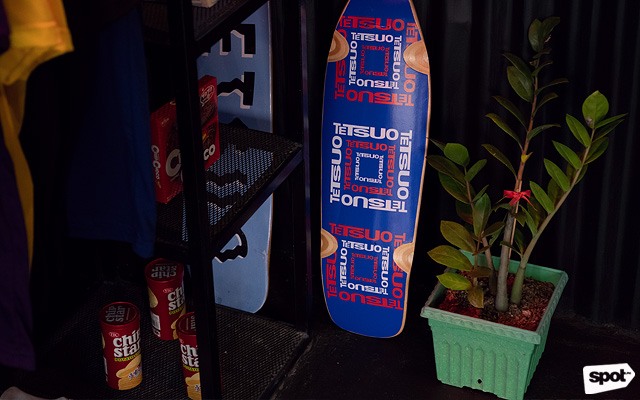 The idea for the restaurant emerged out of the team's strong love for Japan, especially its food and culture. Then came the crazy notion of creating a food concept that would fuse their interests in hip-hop, anime, and skateboarding.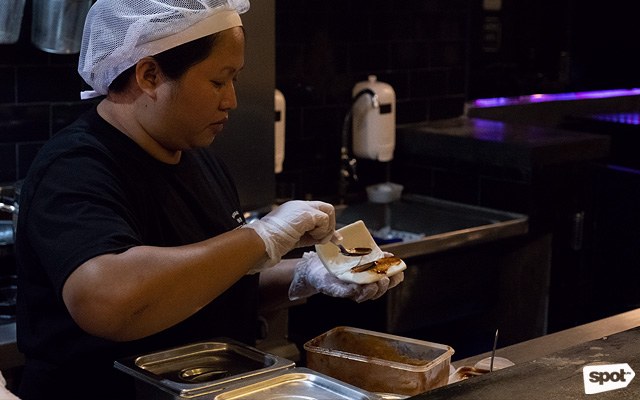 ADVERTISEMENT - CONTINUE READING BELOW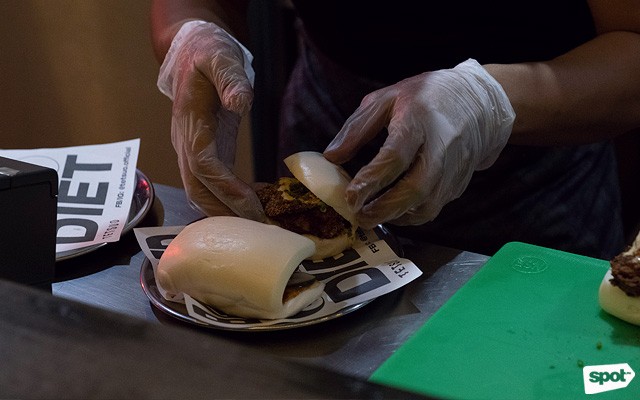 "It really made sense for us to create a fried-chicken joint. Fried chicken is such a well-loved product for Filipinos, so it's really something we wanted to put a twist on," Sean explains. "We wanted to put together a product that we really believed in, which was fried chicken, and put a Japanese twist on it because of the food we were seeing abroad."
TETSUO's menu is focused on the Japanese concept of umami—how different savory, rich, and tangy flavors come into play to create something unforgettable. Everything on their menu—the chicken, the bowls, the buns—is mouthwatering because of that underlying umami flavor profile.  
Three spice levels are available for your fried chicken: Sansho has a peppery and lemony acidity that cuts through the richness of the fried chicken really well, Ichimi is mildly spicy, while the Kaneda has an addicting deep and smoky flavor.
ADVERTISEMENT - CONTINUE READING BELOW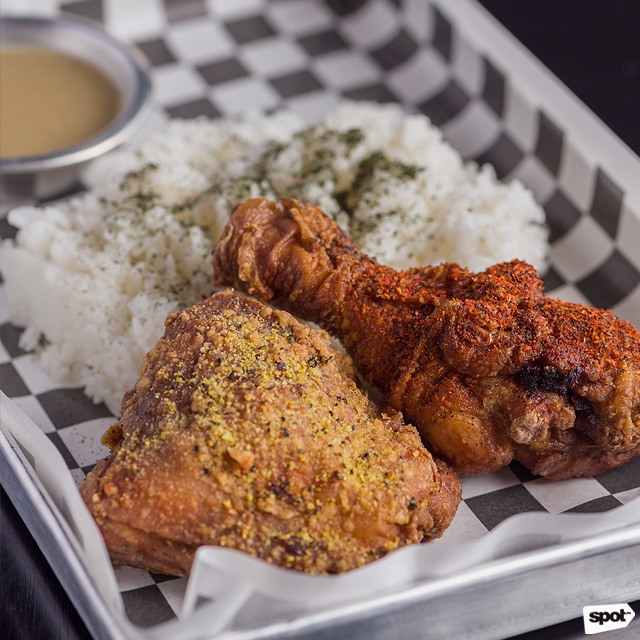 Signature Fried Chicken
TETSUO's Signature Fried Chicken (P180/two pieces, P230/three pieces) lives up to the hype with its crispy and delicious skin, bursting with bold flavors from the buttermilk marinade, which uses their signature blend of seven secret spices. Juicy and tender on the inside but not greasy, the fried chicken is accompanied by gravy for pure, comforting goodness.
"What makes fried chicken really good is time," says Wesley, who developed TETSUO's menu. "The longer you give it time to marinate, the juicier and more flavorful the chicken becomes."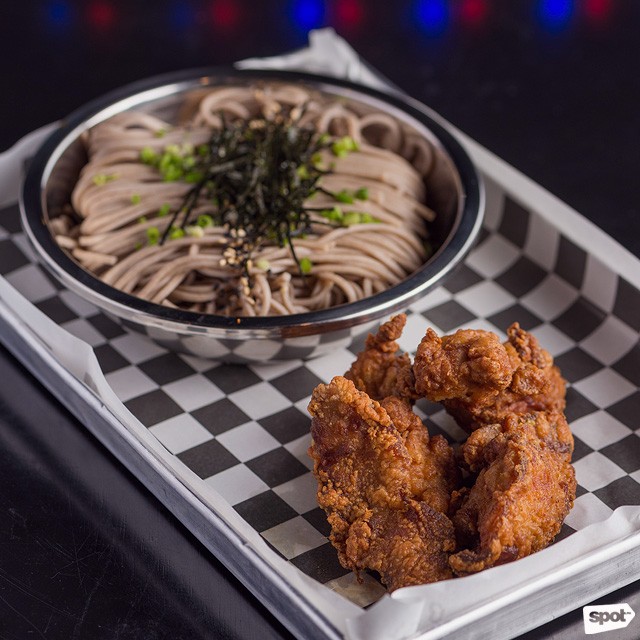 ADVERTISEMENT - CONTINUE READING BELOW
In their Karaage + Soba (P190), the karaage gets a distinctly Japanese flavor from the soy marinade, while the tender buckwheat noodles served with dipping soba sauce complement the dish with a smooth finish.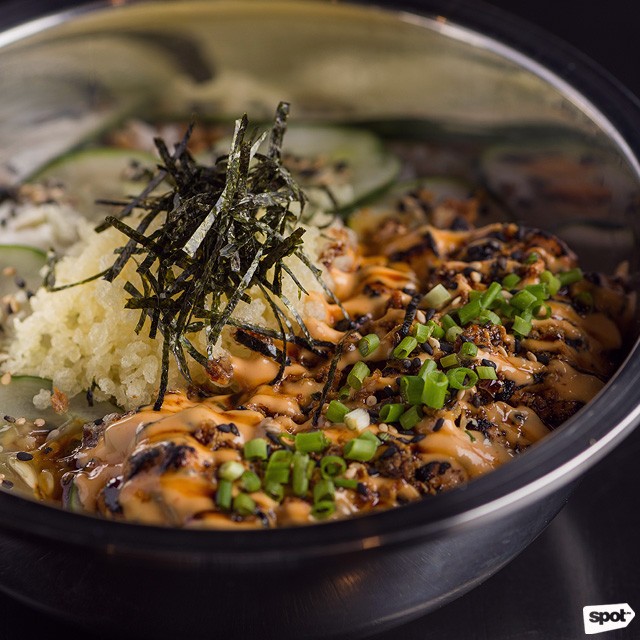 Torched Salmon Bowl
As rice bowls are often considered the pick-me-uppers of Japanese cuisine, it's no surprise that the Torched Salmon Bowl (P250) is a bestseller. These soft and buttery wedges of salmon are cooked to perfection, with the fish torched to lend it a charred taste that pokes through the rice as you eat.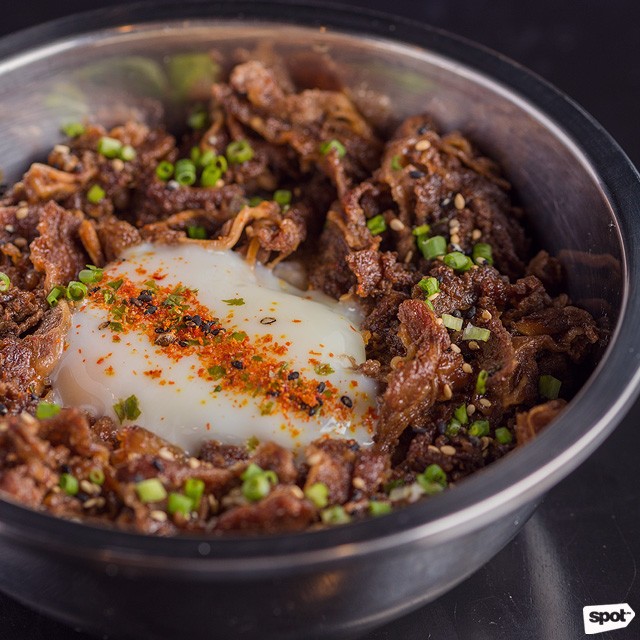 ADVERTISEMENT - CONTINUE READING BELOW
Beef + Egg Bowl
If you're looking for a comforting meal, the Beef + Egg Bowl (P220) is TETSUO's rising star. In this wonderful iteration of the classic gyudon, generous and hearty strips of beef belly are poached in soy-dashi broth, imparting a deeply gratifying richness when mixed with the sous vide egg and rice.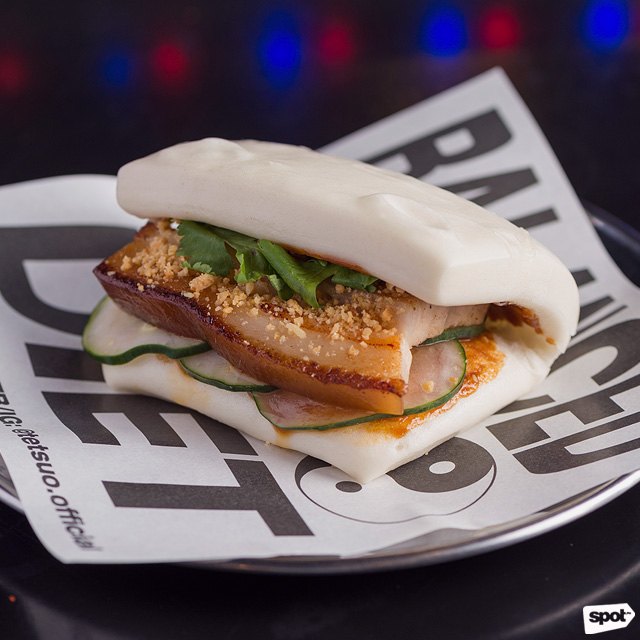 Pork Bun
Should you ever find yourself hankering for a lighter meal, TETSUO has something for you as well. Inspired by David Chang's Momofuku Noodle Bar in New York, the Pork Bun (P130) is a fork-tender slab of pork belly, glistening with hoisin sauce and encased in a pillowy cuapao bun. Each bun packs a delicate balance of flavor with every bite, producing a stellar combination of salty and sweet.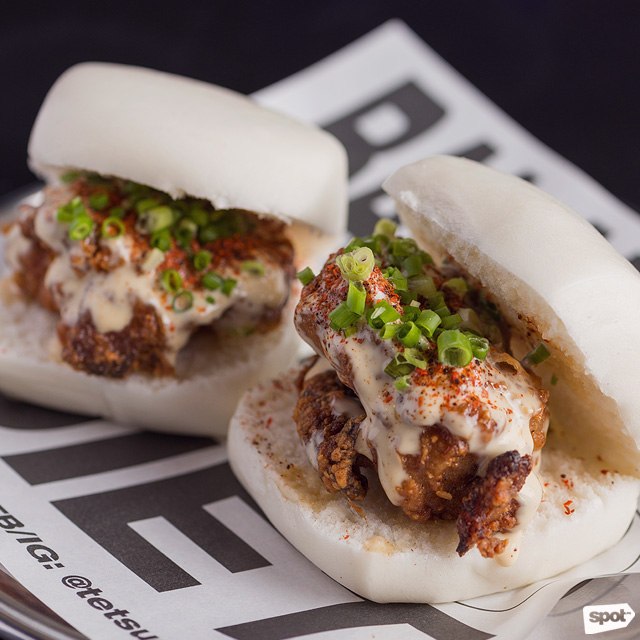 ADVERTISEMENT - CONTINUE READING BELOW
Karaage Bun
The Karaage Bun (P130) is just as delectable, the juicy chicken thigh dressed with ponzu mayo and sandwiched in a soft mantou bun. Biting into it gives you a tasty and peppery crunch that lasts all the way through.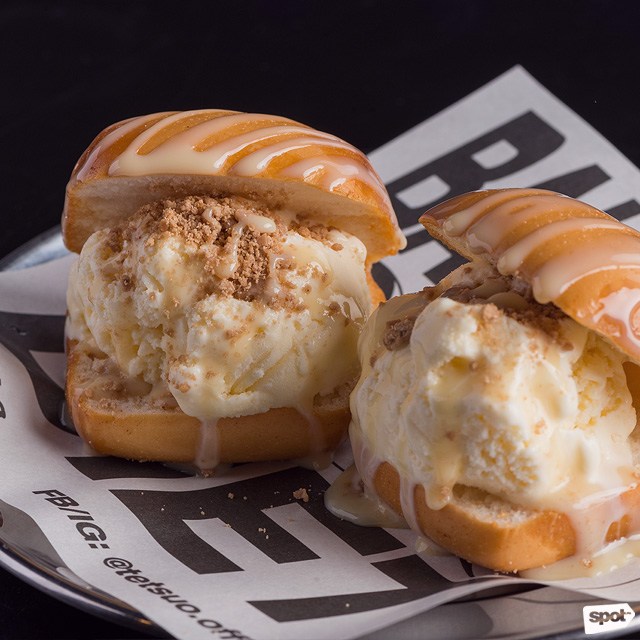 Ice Cream Bun
Of course, nothing makes Manila's perpetual heatwaves go away quite like toothsome ice cream. For dessert, TETSUO offers a melt-in-your-mouth Ice Cream Bun (P80) straight out of your childhood.
"I wanted to make a version of one of my favorite things to eat when I was a kid. Dirty ice cream with pan de sal," Wesley says, laughing.
In this tantalizing morsel, fried mantou buns are stuffed with the ice cream of the day and drizzled with condensed milk for a sticky-sweet experience; together, they create an incredibly satisfying blend of hot and cold. Choc Nut bits, lovingly scattered on top of the ice cream, add a playful touch to this nostalgic surprise.
ADVERTISEMENT - CONTINUE READING BELOW
Everything, from the streetwear lookbook to the mouth-watering dishes, feels right at home with TETSUO's dynamic personality. Their chill and easygoing vibe attracts almost everyone, from students to young creatives to people simply in the mood for fried chicken, but they're sure to leave with TETSUO's punk attitude and distinctly flavorful fried chicken on their minds for days to come.
Photos by Hans Fausto
Share this story with your friends!
---
Help us make Spot.ph better!
Take the short survey
Load More Stories