This New Food Hall Is a Fiesta Featuring Dishes From All Over the Philippines
Plus, the 2,500-square Islas Pinas is curated by no less than Chef Margarita Fores.
Islas Pinas
G/F DoubleDragon Plaza, EDSA Extension corner Macapagal Avenue, Pasay City
Contact: 0917-534-5700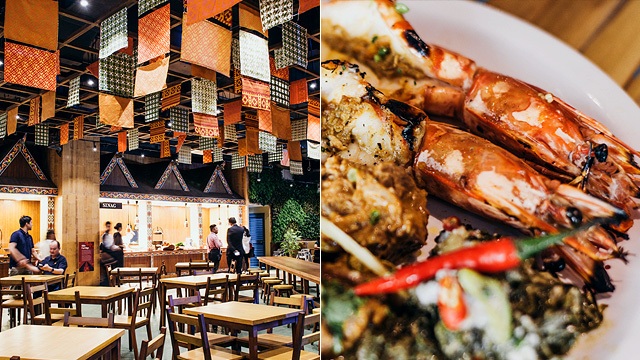 (SPOT.ph) It's easy to determine the intent behind Islas Pinas, which is to showcase Filipino culture and cuisine under one roof. That's a daunting task, considering the cultural diversity that colors our 7,641 islands. What warrants inclusion in the first "Filipino Food and Heritage Village," as Islas Pinas is billed, in order to properly capture our rich culture and heritage?
ADVERTISEMENT - CONTINUE READING BELOW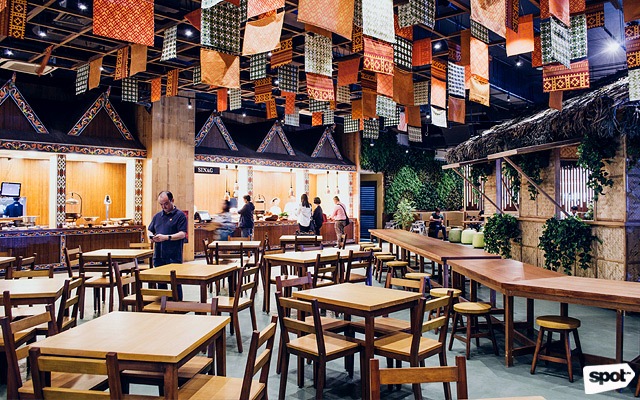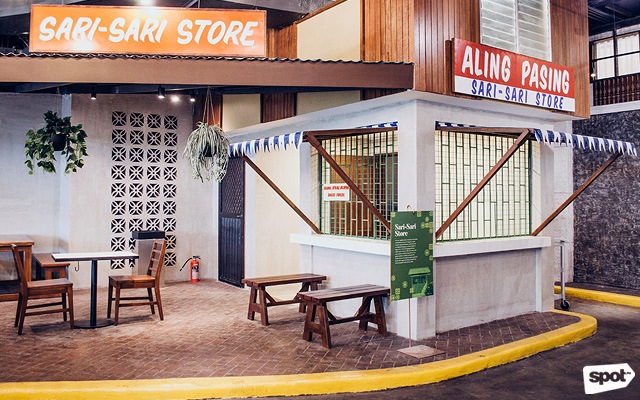 ADVERTISEMENT - CONTINUE READING BELOW
Fortunately, this unenviable task was entrusted by the DoubleDragon Group to Asia's Best Female Chef of 2016, Chef Margarita Fores, who is steadfast in bringing Filipino cuisine to global prominence. Under her guidance, Islas Pinas becomes a haven for local dishes that range from recognizable lutong bahay to elevated street food, all for diners to enjoy. The place celebrates what being Pinoy is all about through recipes from all over the country.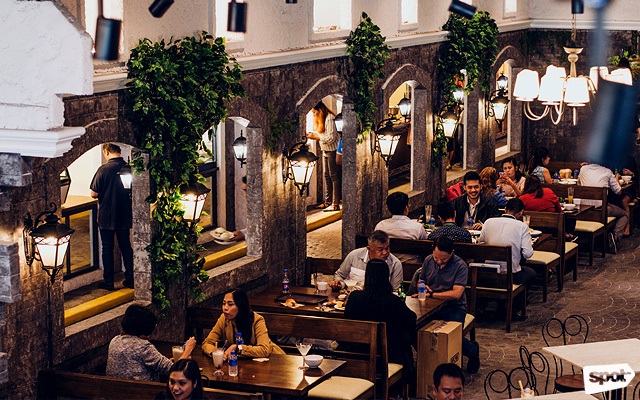 ADVERTISEMENT - CONTINUE READING BELOW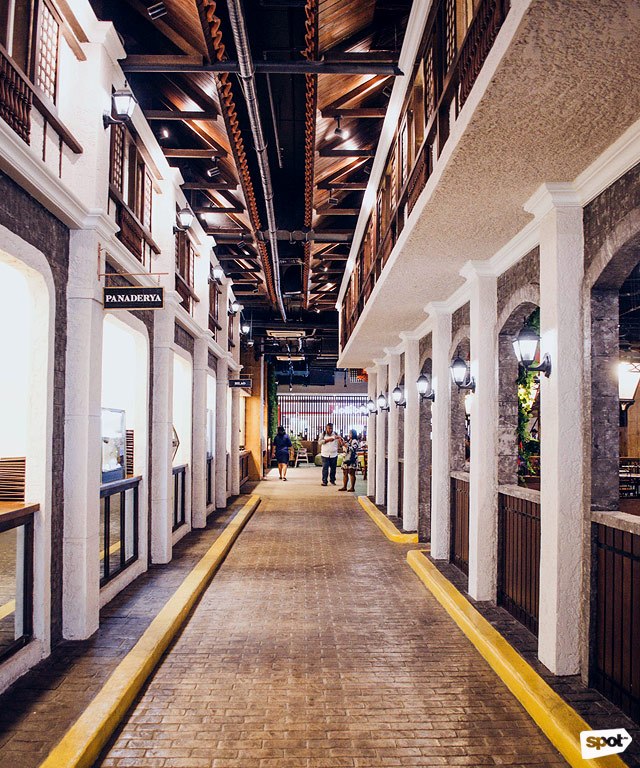 Islas Pinas has elements of a museum, with areas providing detailed guides on certain aspects of Filipino culture. The interiors, which add to the overall experience, were designed by Lara Fernandez Barrios of Larawan, Inc. and suffice it to say that the façade did its best to transport us around the Philippines.
ADVERTISEMENT - CONTINUE READING BELOW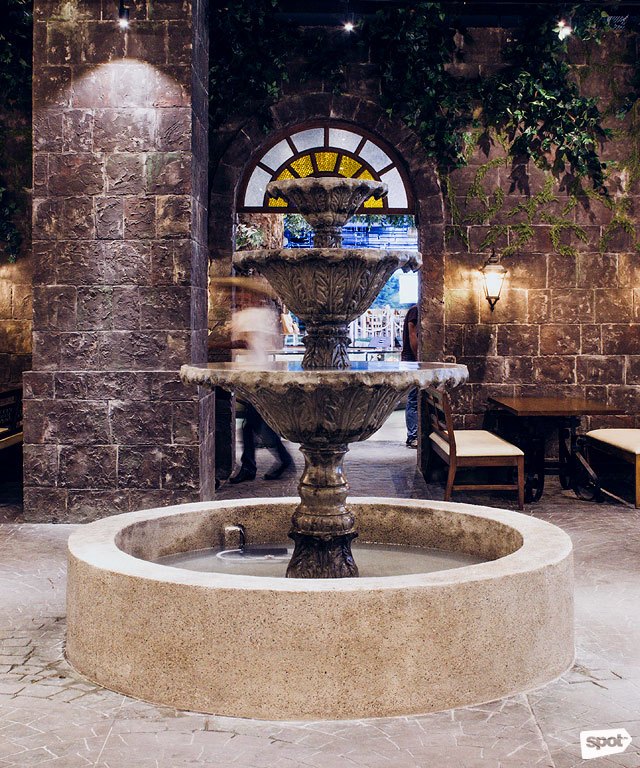 Islas Pinas is divided into themed sections that represent famous local sites, like an imitation of Calle Crisologo in Vigan and the impregnable walls of Intramuros. Performances of native song and dances are done in an amphitheater designed like the Banaue rice terraces while diners can sit anywhere they like (even inside a vinta with tables inside) depending on the locale they're most drawn to at the moment.
ADVERTISEMENT - CONTINUE READING BELOW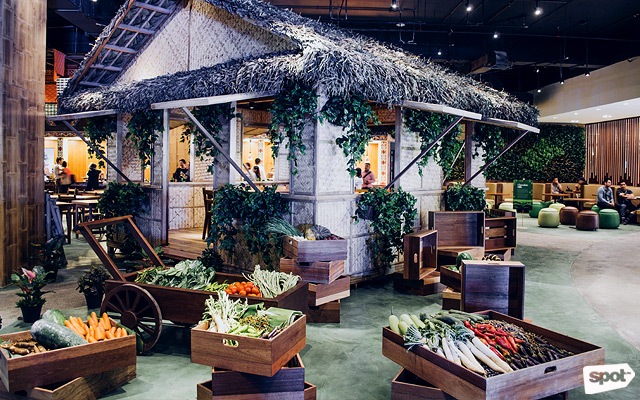 The food stations are themed as well, with most of them located along the Calle Crisologo strip. Though Chef Margarita is seen as the culinary mind behind the food of Islas Pinas, she is quick to point out that the recipes are from home cooks she has met from her travels.
ADVERTISEMENT - CONTINUE READING BELOW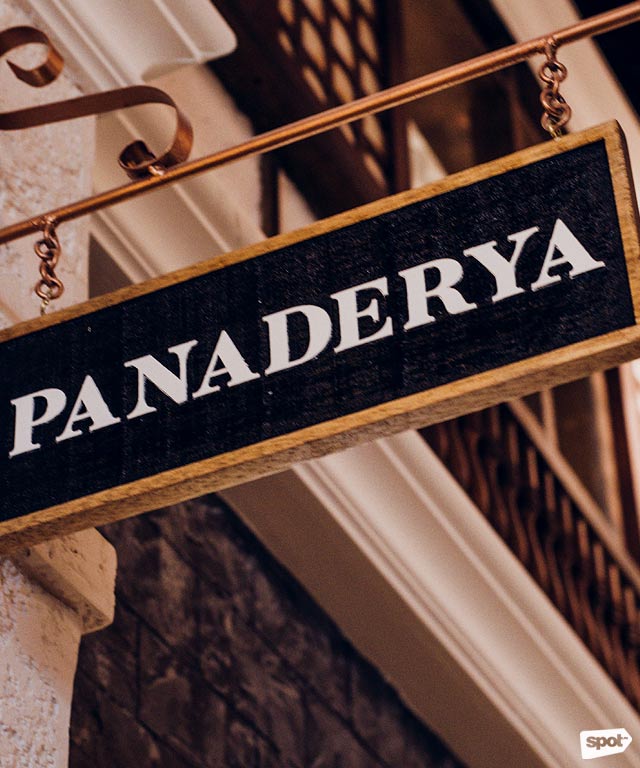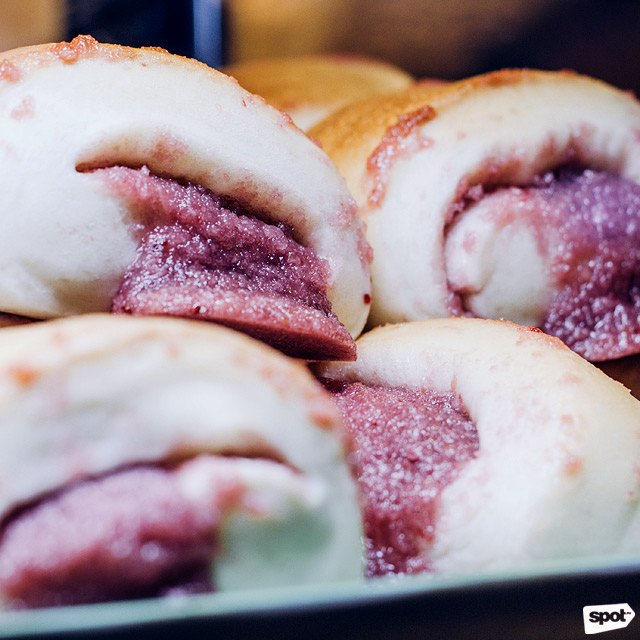 Pan De Regla
ADVERTISEMENT - CONTINUE READING BELOW
In Sinag, Filipino breakfast favorites such as tapsilog and batchoy are served. The fresh scent of bread tickles the nose at the Panaderya station, where local pastries such as pan de sal, pan de regla, and pan de ube are on display.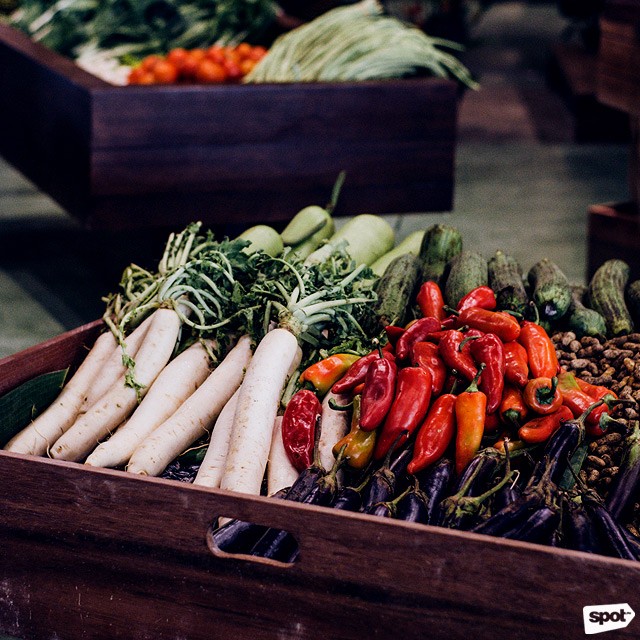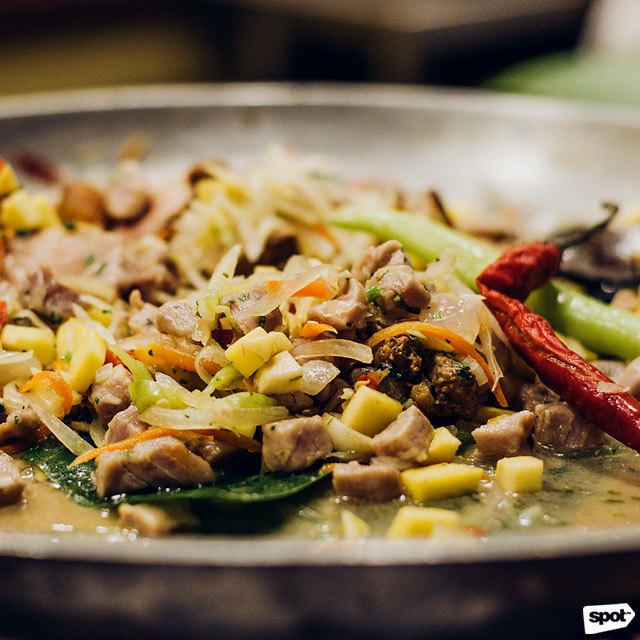 Guinataang Tambo
ADVERTISEMENT - CONTINUE READING BELOW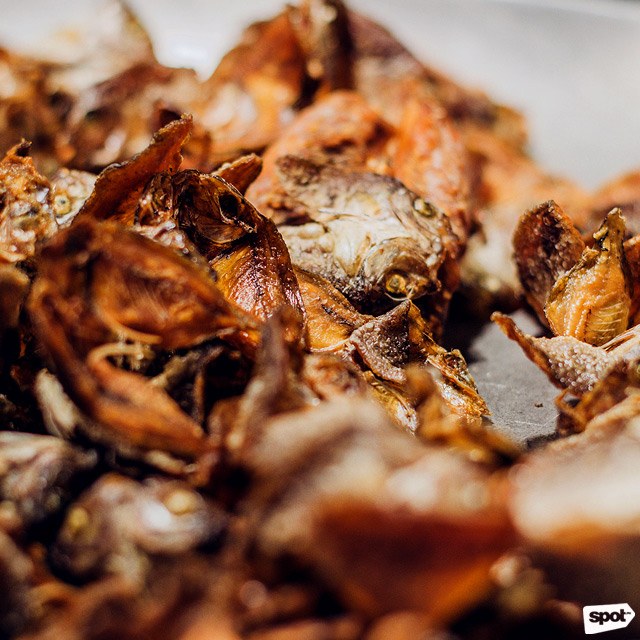 Danggit
Classic Filipino dishes will always be mouthwatering, but they might be too run-of-the-mill for diners looking for more unique options. That's what the Alamat station is for—it brings signature recipes from various regions within the Manileño's grasp. Being Ilongga, Chef Margarita peppered the Alamat station with mostly Ilonggo dishes such as the tinu-om (soup with native chicken, wrapped in a banana leaf) and guinataang tambo (coconut milk with shrimp and greens)—a fine choice considering the flavorful array of recipes found in the province of Iloilo.
ADVERTISEMENT - CONTINUE READING BELOW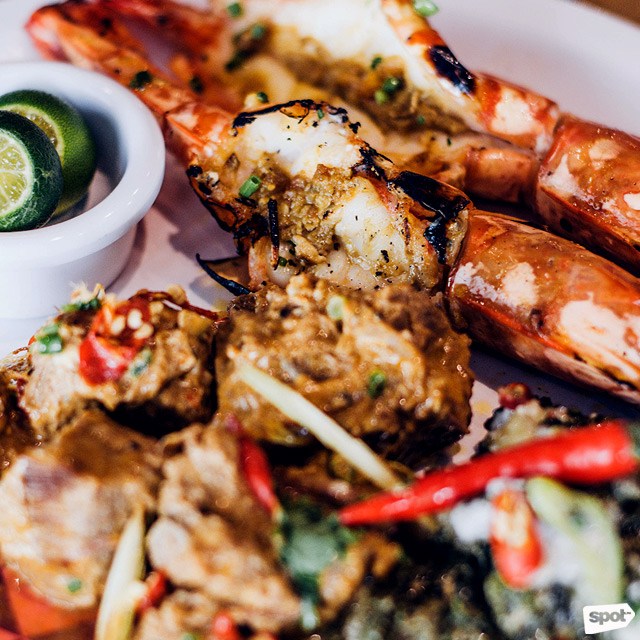 Grilled Spicy Prawns
The Bilao station offers a variety of pancit and rice cakes, only fitting for the winnowing basket it's named after. Familiar favorites such as pancit malabon, biko, maja blanca, and egg pies are there to provide a sweet punch for diners after their bold and rich main courses.
ADVERTISEMENT - CONTINUE READING BELOW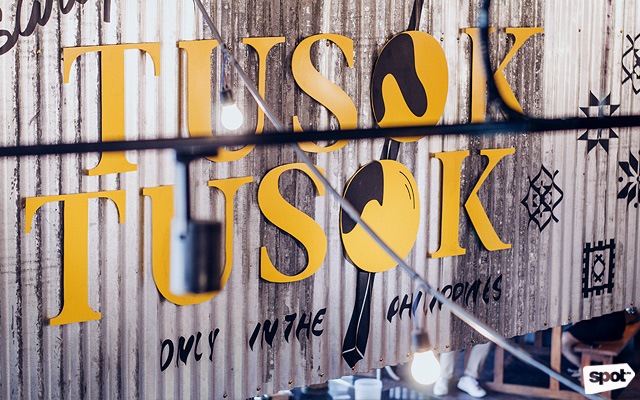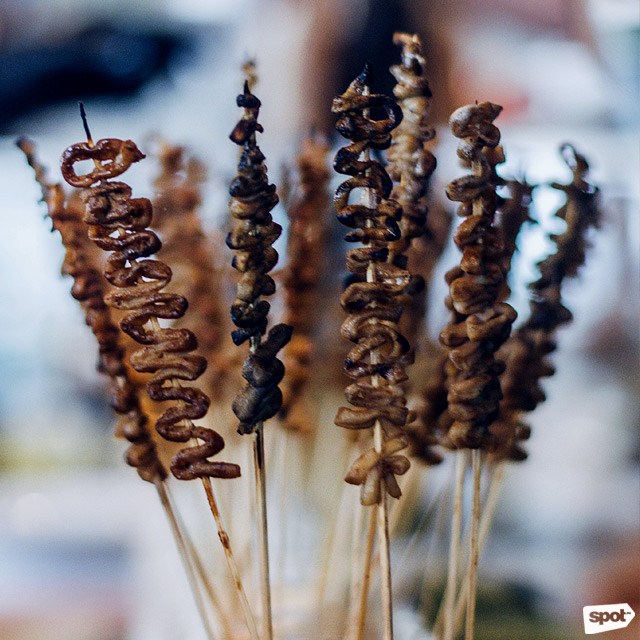 Isaw
ADVERTISEMENT - CONTINUE READING BELOW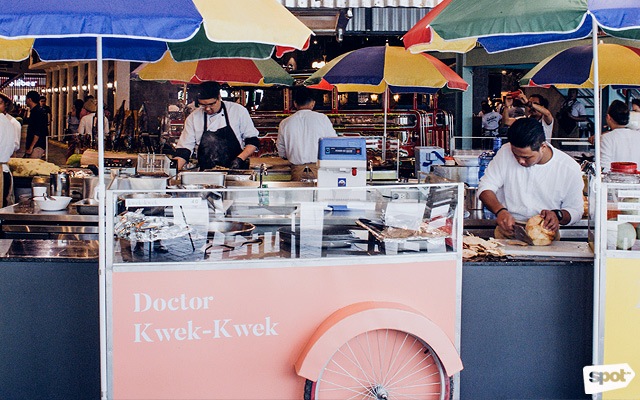 For those wanting a street-side snack, they can get down and dirty in the Tusok-Tusok station. They can have their fill of street food like isaw, pork barbeque, fish balls, squid balls, kikiam, and kwek-kwek, then wash it down with sago't gulaman, melon juice, or buko pandan. There's a station for halo-halo as well, because who doesn't crave this delightfully weird dessert after a heavy meal?
ADVERTISEMENT - CONTINUE READING BELOW
Chef Margarita plans to ensure that the menu will be changed every once in a while to give customers a sampling of little-known regional dishes. If food is the way to someone's heart, then Islas Pinas is sure to make you fall in love with the Philippines all over again.
Photos by Marikit Singson
 *Prices to follow
Recommended Videos
Load More Stories