Top 10 Brewed Coffee for P50 and Under in Manila (2018 Edition)
When you want your dose of caffeine on the cheap!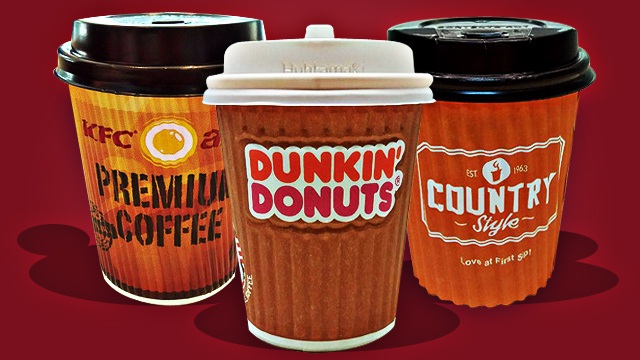 (SPOT.ph) A freshly brewed cup of coffee is one of the many simple pleasures in life. It's no wonder why many people scramble for a good strong cuppa the moment they wake up—the perfect cup of joe can really do wonders for your morning. Third-wave coffee shops are a godsend for perpetually sleepy humans, but they can burn a hole in your pocket. The good news is: Quality coffee doesn't always need to come at a hefty price. We scoured the Metro and sacrificed sleep (we're not complaining) for the best brewed coffee under P50, ranking them according to strength, overall flavor, and aroma. Drink up!
All SPOT.ph Top 10 lists are researched, paid for, tested, and selected by the writers and editors. They are discreetly conducted without any notice made to the restaurants or their owners.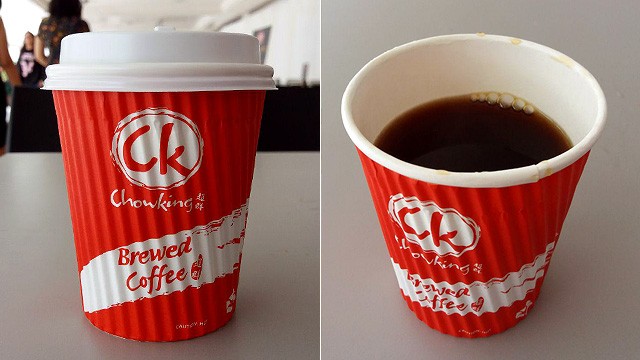 ADVERTISEMENT - CONTINUE READING BELOW
10. Chowking (P31)
Besides being the go-to for affordable Chinese food, the quick-service chain also surprisingly has brewed coffee that doesn't disappoint. Chowking's version is for people who like their beans lightly roasted, but don't be dismayed by its faint aroma—each sip goes down smoothly thanks to its mild flavor, giving you that instant jolt once you've reached the bottom of the cup. It's perfect for those who want their coffee fuss-free, but you might want to reach for another cup if you want a stronger kick.
Strength level: 2/5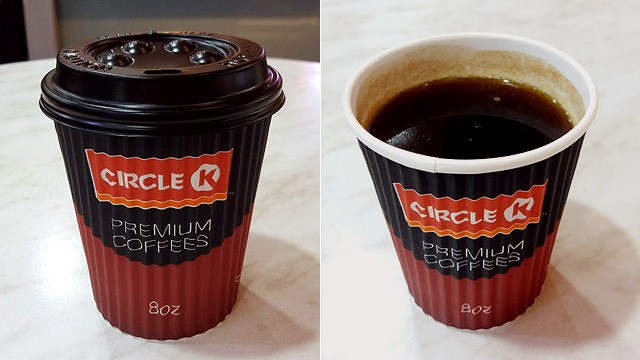 CONTINUE READING BELOW
Recommended Videos
9. Circle K (P40)
You might want to take Circle K's brew a few short sips at a time. The convenience store's strong blend has the bold, distinctive aroma of roasted coffee beans, which we suspect is a blend of Arabica and Robusta. It's the perfect pick-me-up if you're feeling extra snoozy because this version is brawny, full-bodied, and not for the faint-hearted. 
ADVERTISEMENT - CONTINUE READING BELOW
Strength level: 5/5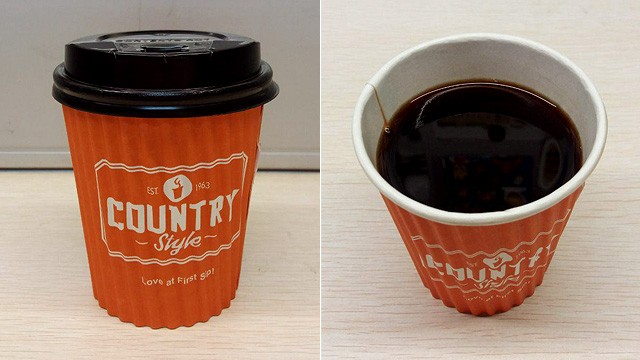 8. Country Style (P50)
The doughnut shop's blend has a strong following of its own, as evidenced by the long lines at their branches come 7 a.m. Country Style's brew is smooth and neat, with a bit of a nutty aftertaste. And although its aroma lies on the mellow side, trust this coffee to do a decent job of waking you up in the morning. 
Strength level: 3/5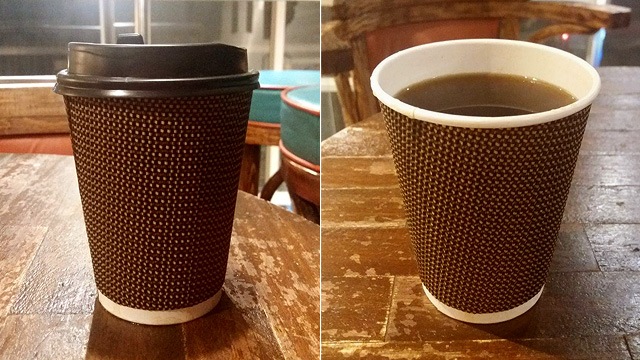 ADVERTISEMENT - CONTINUE READING BELOW
7. Lawson (P25)
The most wallet-friendly of the bunch at just P25, Lawson's brewed coffee gives you a full-bodied blend that doesn't scrimp on flavor. An eight-ounce cup has that familiar earthy aroma you need to start the day, while the texture is smooth and silky. Plus, this version isn't too bitter nor acidic, so there's no reason why you shouldn't get another cup in the middle of the day for when you need that post-lunch caffeine boost!
Strength level: 3/5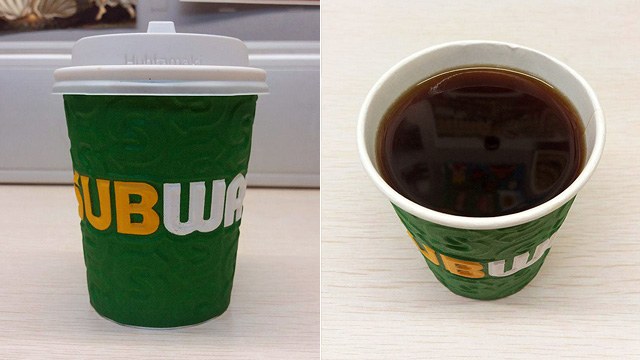 6. Subway (P40)
Subway's take on brewed coffee is simple and straightforward. Although people who love robust flavors will find this cup a tad underwhelming, it's your best bet if you're a fan of earthy-nutty brews that are on the lighter side of the coffee spectrum. Pro tip: A bit of sugar and creamer elevates this cup to another level.
Strength level: 3/5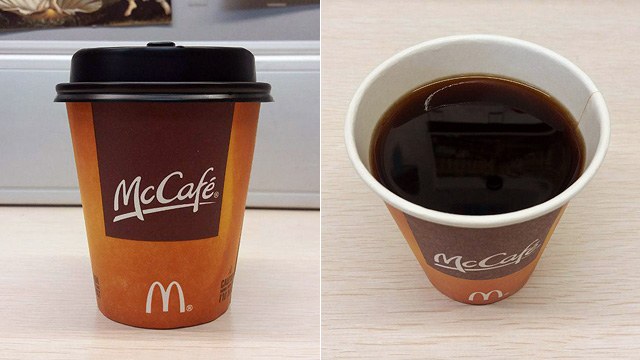 ADVERTISEMENT - CONTINUE READING BELOW
5. McDonald's (P29)
When it comes down to cult following, McDonald's wins the top spot. And it's not hard to see why this coffee is so popular—the strong, nutty aroma of their beans permeates the blend, enriching your budget-coffee experience. The only concern here is consistency—you're in luck if your branch whips up a smooth and non-bitter brew. 
Strength level: 4/5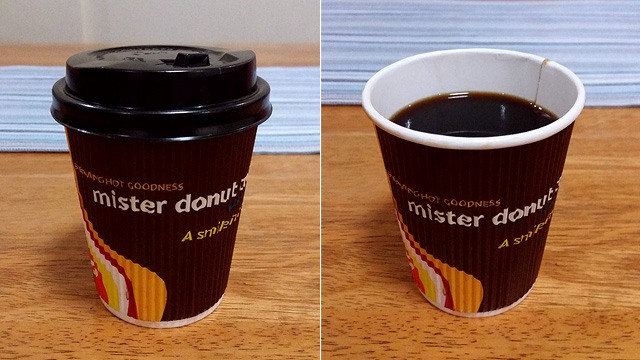 4. Mister Donut (P50)
There's no shortage of flavor when it comes to Mister Donut's take on brewed coffee. One sip gives you a distinctly robust and sweet taste that stops short of being bitter. Take it purely black to enjoy all its fruity notes, but you can also choose to temper the brew's strength with a packet of creamer for a smoother finish.
Strength level: 5/5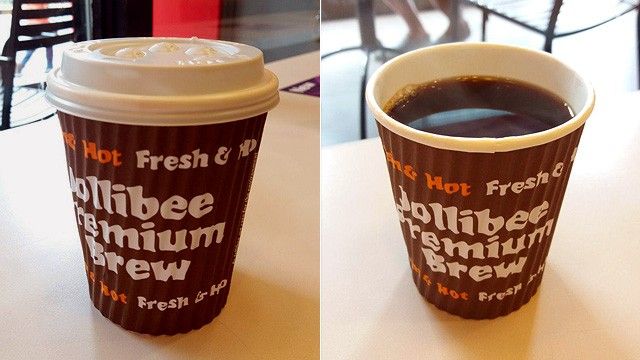 ADVERTISEMENT - CONTINUE READING BELOW
3. Jollibee (P30)
This brewed coffee's naturally sweet and aromatic flavor, minus the help of any sweetening, make it a strong contender. Its velvety finish and instant hit of caffeine are sure to perk up your day. Too bad you can only buy it in the morning!
Strength level: 4/5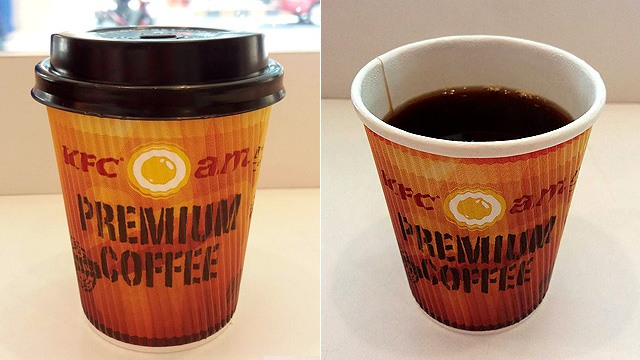 2. KFC (P35)
Perhaps the biggest surprise on this list, KFC's take on brewed coffee will floor you with its full-bodied, earthy flavor and nutty scent. This is the kind of cup you don't tarnish with sugar or creamer—drink it black for the best effect. 
Strength level: 5/5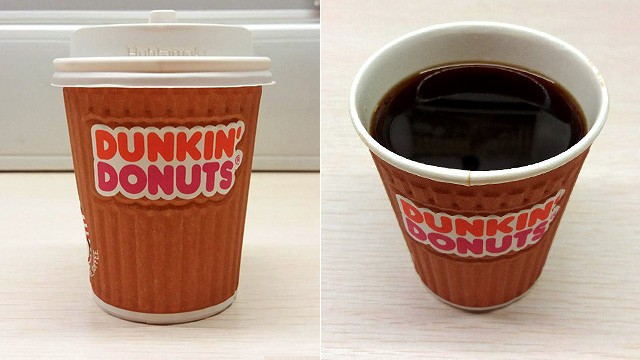 ADVERTISEMENT - CONTINUE READING BELOW
1. Dunkin' Donuts (P45)
Dunkin Donuts' signature brewed coffee remains on our top spot in the budget coffee wars. Its strength lies in its captivating roasted aroma and just how good the blend tastes from the first sip down to the last drop—it's chocolatey with a whisper of fruity acidity, striking the perfect balance between brawny and sweet. We recommend you drink it as is, if only to experience a cup of joe that tastes like a million bucks.
Strength level: 5/5
Share this story with your friends!
---
Help us make Spot.ph better!
Take the short survey
Load More Stories