Sidechick
The Alley at Karrivin Plaza, 2316 Chino Roces Avenue Extension, Makati City
Open from 11:30 a.m. to 5 p.m. (Sunday to Thursday) and 11:30 a.m. to 7 p.m. (Friday to Saturday)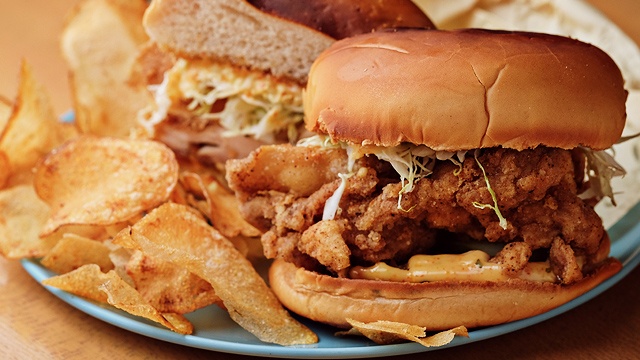 (SPOT.ph) It's the name that catches your attention first: Sidechick. It's not exactly ideal as far as personal labels go—after all, who wants to be known as the girl on the side—but you have to admit it has a rebellious allure to it. And it makes you wonder what kind of chicken sandwiches they fry up here to warrant the edgy title.
ADVERTISEMENT - CONTINUE READING BELOW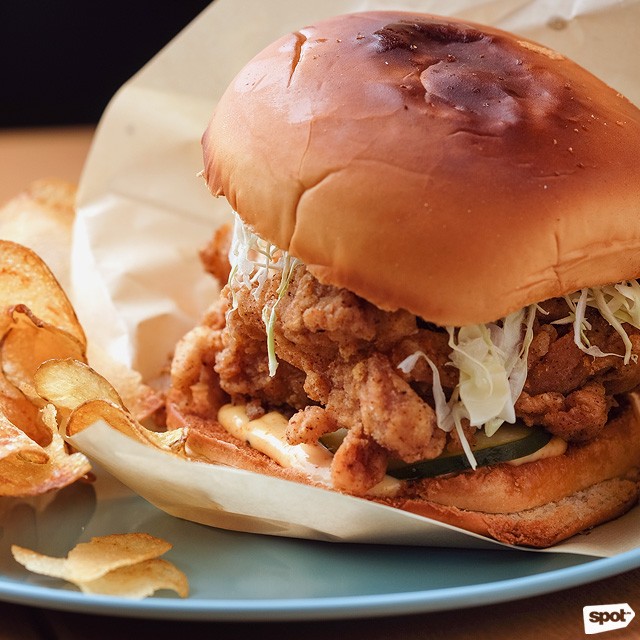 Pretty awesome ones, in fact. It's hard to imagine looking anywhere else after having a bite of the Fried Chicken Sandwich (P250). Chef Justin Golangco shares that the thick chicken fillet is dry-dredged instead of soaked in wet batter. "I'm not really into buttermilk. Obviously, when it's done right, it's done right, but it's really hard to control it," he explains. "A lot of times you just end up with chicken that's batter-y."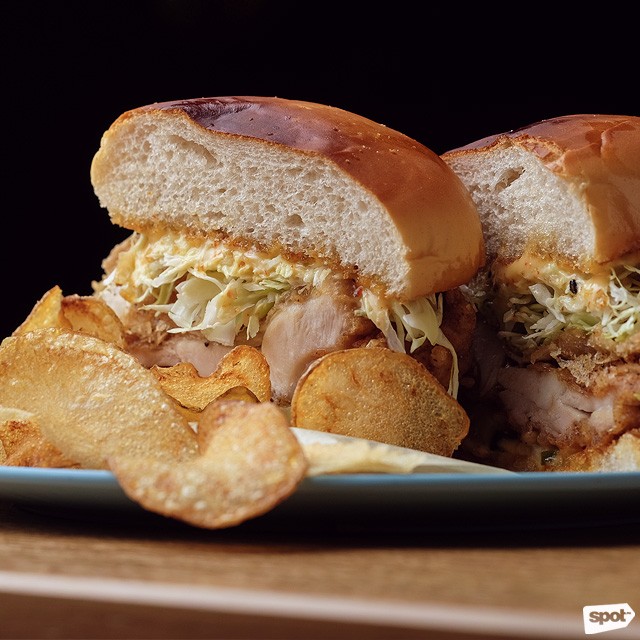 Instead, what you get at Sidechick is chicken with just the right amount of coating to give it that satisfying crunch, while still keeping its center juicy. Cutting your sandwich in half reveals the perfectly balanced ratio of crisp exterior to tender interior—but why go through that hassle? Not when you can bite into your hefty sandwich and get that kick of heat from their chicken seasoned with a special blend of spices, balanced out by a cool, tangy coleslaw.
ADVERTISEMENT - CONTINUE READING BELOW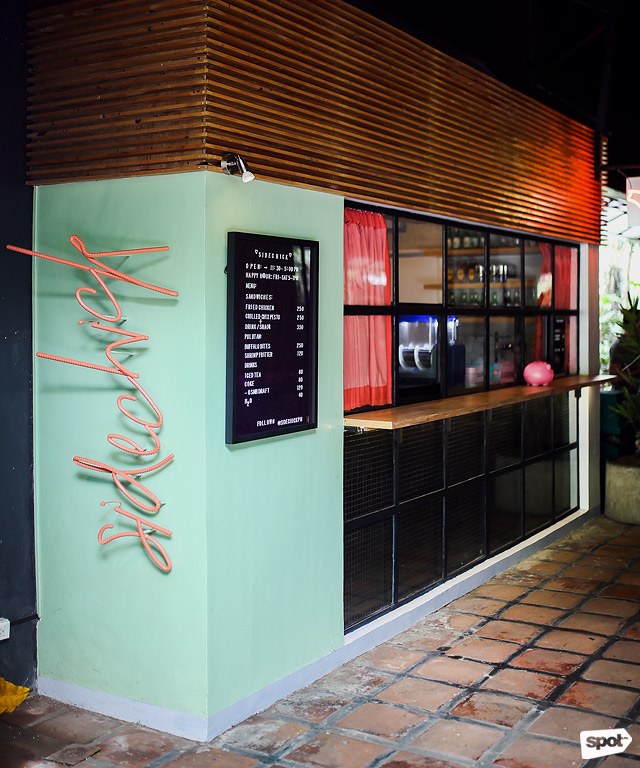 Sidechick may be an intriguing name that could raise a few eyebrows, but it tells you straight up that chicken is the star here. Golangco has always known that he had to open a fried-chicken place—though Sidechick didn't turn out exactly the way he had planned it. "The concept was supposed to be chicken and beer," he says. "I love this place in Poblacion called Big Mama, and I told myself that when I open a fried-chicken spot, there has to be below zero beer in frosted mugs like theirs."
ADVERTISEMENT - CONTINUE READING BELOW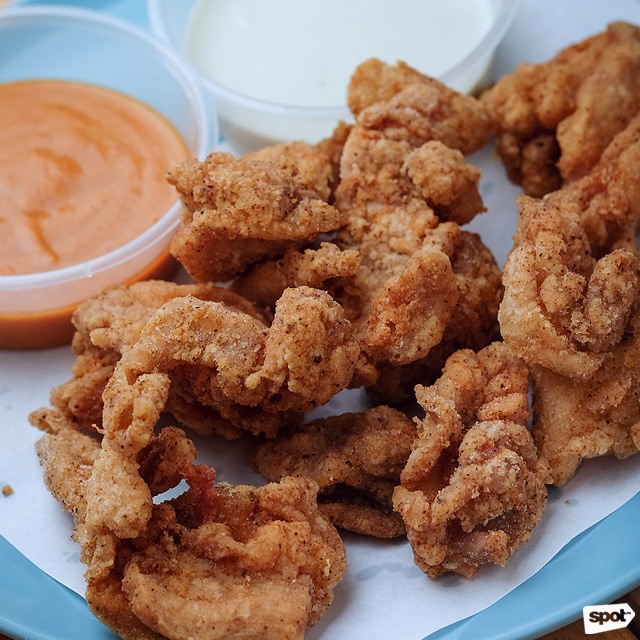 He got his wish, sort of: Sidechick offers -0 SMB Draft (P120), San Miguel Draft Beer which comes in large frosted beer mugs. The cool drink pairs well not only with the spice of their fried-chicken sandwiches, but also with Buffalo Bites (P250), a no-fuss way of eating Buffalo wings with boneless crispy chicken pops served with a sharp blue-cheese dip and spicy buffalo sauce on the side.
ADVERTISEMENT - CONTINUE READING BELOW
But Golangco also loves sandwiches so opening a sandwich shop was a no-brainer for him. The ones on Sidechick's compact menu are all inspired by his life in one way or the other. The Fried Chicken Sandwich, he shares, is inspired by a version at a certain fast-food chain, which he and his friends would chow on after drinking. "I love sandwiches," he says, "and everything on the menu are things I love."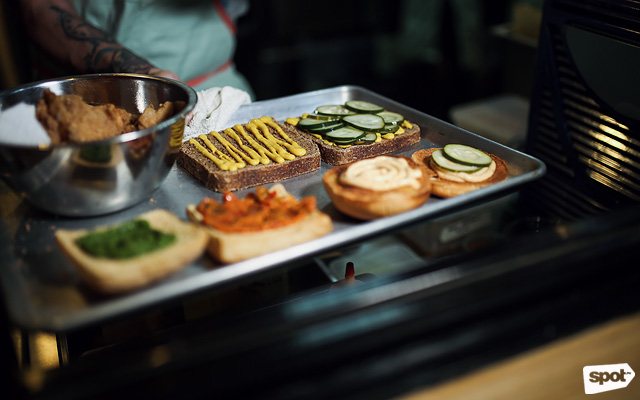 ADVERTISEMENT - CONTINUE READING BELOW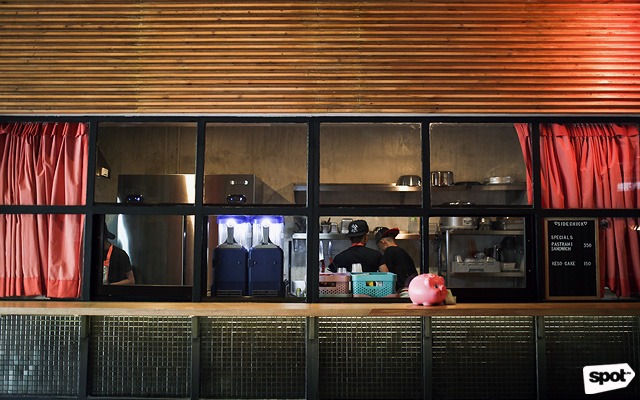 Golangco is no stranger to the restaurant biz—he still runs Bucky's in Poblacion—but he found that the tight space given to him at chic lifestyle hub The Alley was exactly what he needed for his sandwich joint. "As opposed to a larger restaurant, you get to really maximize the space and it's easier to manage," he shares. "I think this is a good start for Sidechick; I don't think I'm ready to open a larger restaurant yet."
ADVERTISEMENT - CONTINUE READING BELOW
Plus, Sidechick has a pretty sweet spot right smack at the entrance of The Alley, one they got through what Golangco calls "perfect timing." "The space opened up, and the developers were nice enough to offer it to me," he says. "And it's perfect. It's in the middle of this artistic community where everything is catered towards artists and artisans."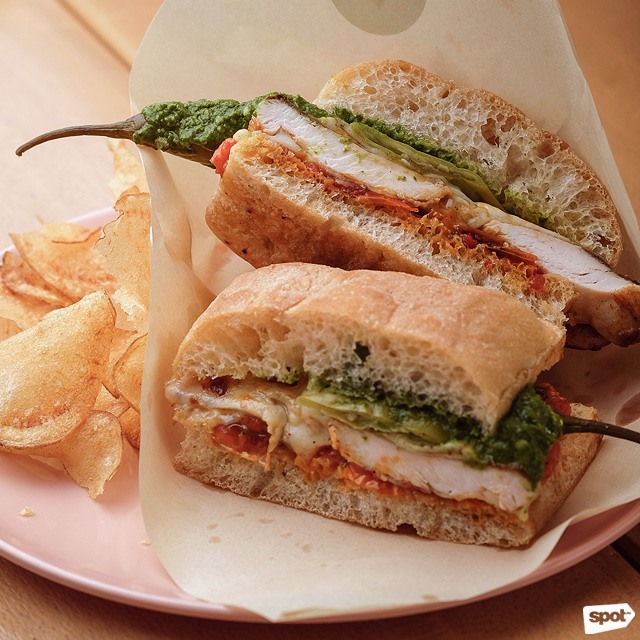 ADVERTISEMENT - CONTINUE READING BELOW
The community, too, was open to collaborating with each other. The ciabatta for their Grilled Chix Pesto (P250) comes from their neighbor Panaderya Toyo—and if you know the modern panaderya, you know that when it comes to bread, they know their stuff. The right mix of crunchy crust and pillowy bread is just the right base for fillings that pack a flavor punch: Grilled chicken topped with mozzarella and a savory pesto sauce, with a whole roasted pimiento pepper making this sandwich a fiery one.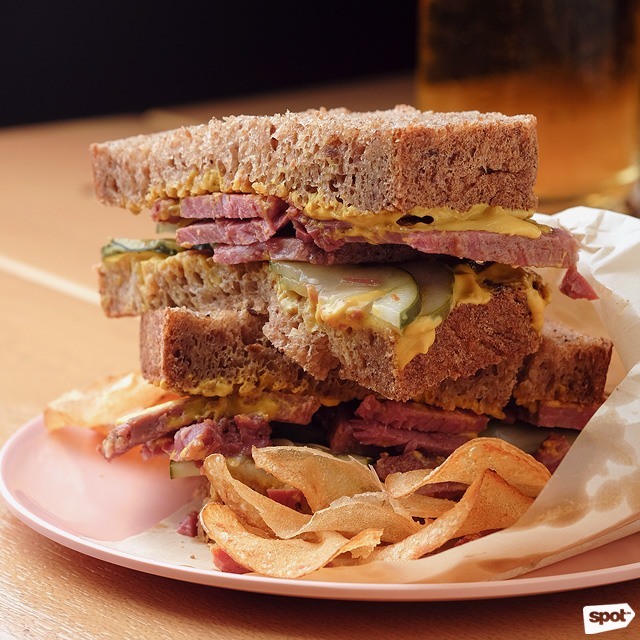 ADVERTISEMENT - CONTINUE READING BELOW
Golangco goes classic with the Pastrami Sandwich (P350), which is currently unnamed but he plans to christen it with the name of his girlfriend's father, who taught him how to make the famous deli sandwich. It's a snack unafraid of being in-your-face with its flavor, from the peppery bite of generous slatherings of mustard to the salty bite of the pastrami, only tempered by crunchy cucumber. The rye bread, too, comes from Panaderya Toyo—soft but sturdy enough to hold its massive stuffings.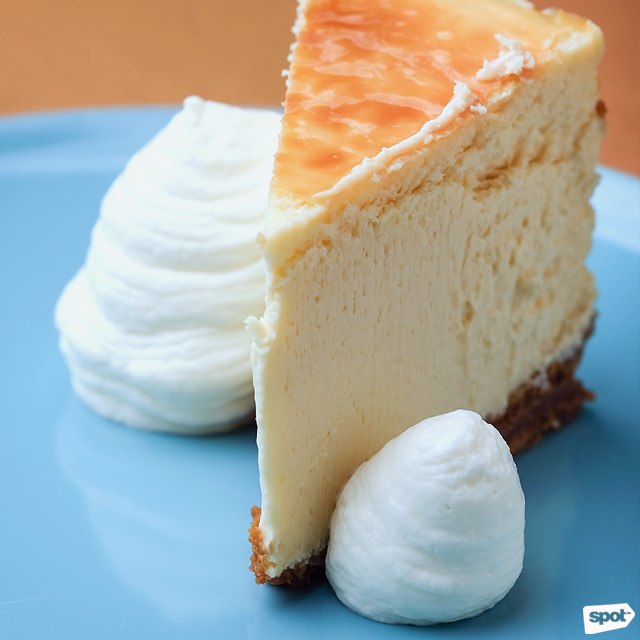 ADVERTISEMENT - CONTINUE READING BELOW
The name is what catches your attention first; Golangco meant it to be that way: "Sidechick is a provocative name. It's a conversation starter. It's a name that sells itself. You hear 'Sidechick' and you think 'I want to check that out.'" The name may draw you in, but like a lover you can't quite quit, the sandwiches will keep you coming back.
Photos by Majoy Siason
Share this story with your friends!
---
Help us make Spot.ph better!
Take the short survey
More Videos You Can Watch
Load More Stories