This Secluded New Restaurant Makes Tasty Rice Bowls That Are Worth the Hunt
Sup? Chow in Makati serves up modern Chinese food perfect for your next lunch break.
Sup? Chow
Unit 203, 2/F Antel Corporate Center, 121 Valero Street, Salcedo Village, Makati City
Contact: 310-1072
Open from 10 a.m. to 2 a.m. (Monday to Saturday)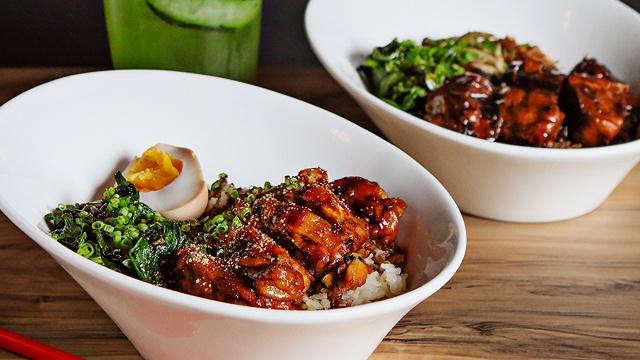 (SPOT.ph) The next time you wind up in Salcedo Village hungry, here's a tip: Look for Antel Corporate Center, a pretty traditional-looking office building of gray stone and concrete. Step inside one of the elevators—or you could take the stairs, too, to the second floor—and you'll stumble upon majestic double doors that hide a pretty tasty secret.
ADVERTISEMENT - CONTINUE READING BELOW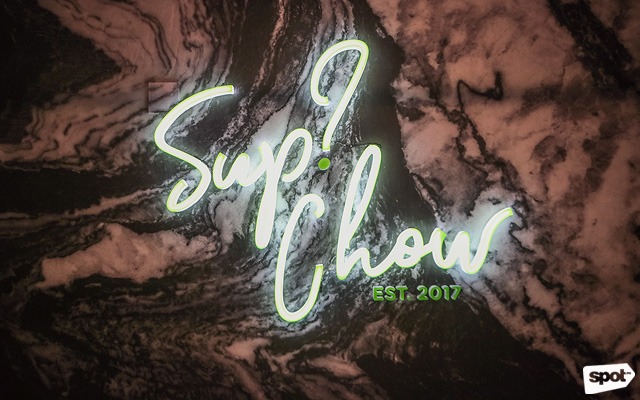 CONTINUE READING BELOW
Recommended Videos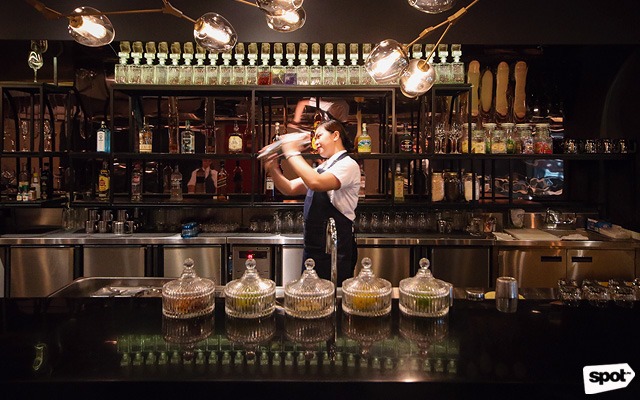 ADVERTISEMENT - CONTINUE READING BELOW
Sup? Chow is the brainchild of Chef Francis Lim of Nav Thai and Tipple & Slaw fame, and at his new restaurant, he goes back to his Chinese roots. "I'm half-Chinese so I grew up in a Chinese household. Growing up, we always had all these decadent Chinese dishes," says Chef Francis. "And I always wished people would appreciate it. So now, I'm trying to present all these traditional dishes in a way that's more refined."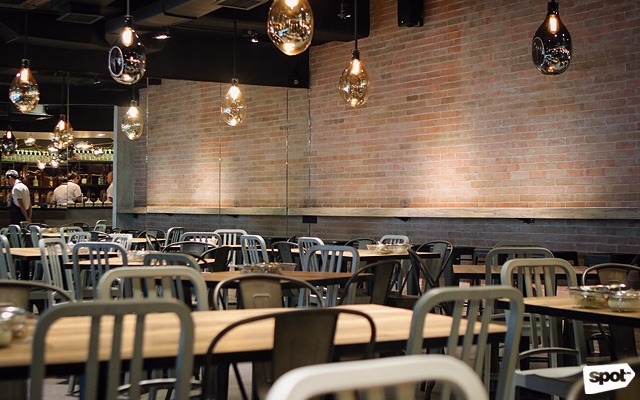 ADVERTISEMENT - CONTINUE READING BELOW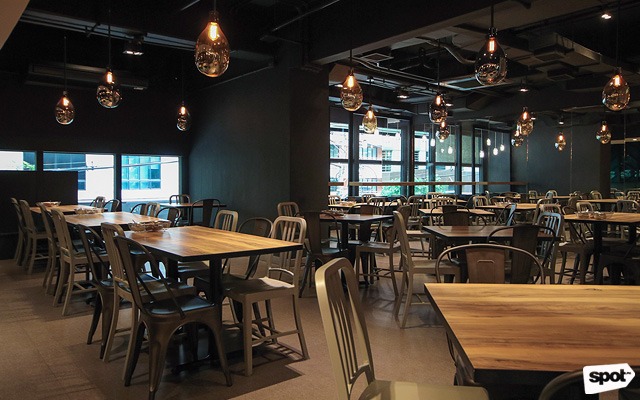 With a space that takes inspiration from industrial themes, starring dark wood, muted colors, and exposed light bulbs, Sup? Chow doesn't immediately scream any bit 'Asian,' but it's the perfect fit for what Chef Francis is trying to do, which was to fine-tune the cooking techniques of his ancestry. He cites chefs David Chang of Momofuku and Danny Bowien of Mission Chinese Food as his inspirations. "They were able to break that barrier," he explains. "They were able to introduce food they grew up with but presented differently."
ADVERTISEMENT - CONTINUE READING BELOW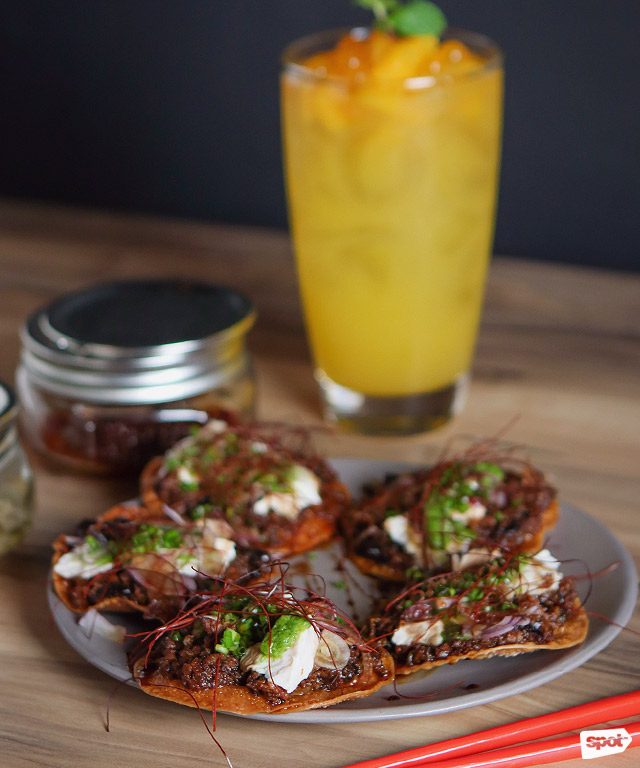 If you're familiar with Chinese cuisine, a few dishes will stand out: The Mapo Tofu Wontons (P250) have the warms-you-to-the-bones spiciness of traditional mapo tofu, but presented on top of fried wonton wrappers, they take on a new form that's similar to street tacos. It's a mix of what you've always known and something a little different to keep you on your toes.
ADVERTISEMENT - CONTINUE READING BELOW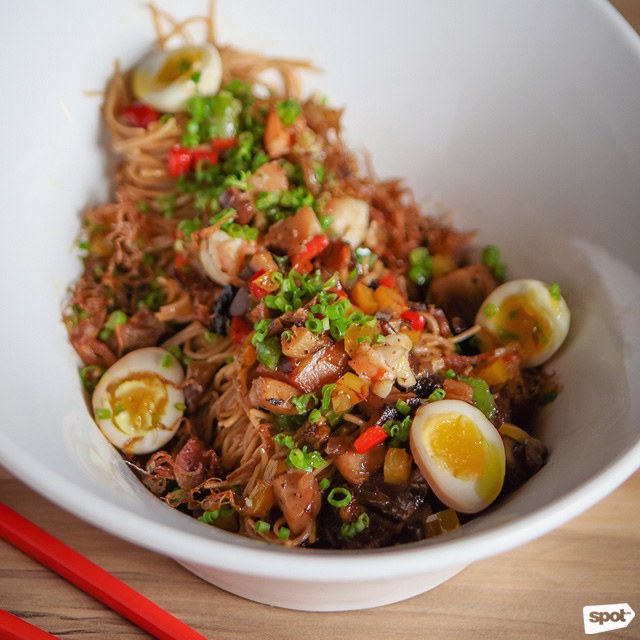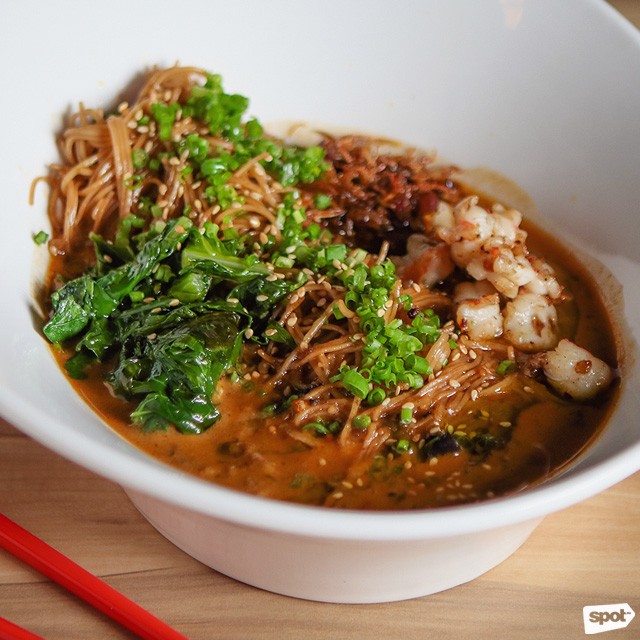 ADVERTISEMENT - CONTINUE READING BELOW
The Birthday Misua (P250) is also a homey Chinese dish that Chef Francis kicks up a notch, with flavored soft-boiled quail eggs, char siu, and a hint of citrus that rounds out the sharp saltiness of the noodles. A more off-beat option is the Tan Tan Misua (P250): "Tan tan is a peanut sesame sauce that's usually added to ramen," says Chef Francis. "But there's actually a Chinese dish where people toss the tan tan sauce with plain noodles." Instead of plain noodles, Chef Francis uses naturally salted misua, which adds more flavor to the traditional tan tan mix of peanut sauce, shrimp, and minced pork. While nuttier at the onset, this dish packs more heat the more you go through it, but a subtle zesty tang will keep you slurping.
A necessity in any restaurant located in an office district, Sup? Chow's rice bowls stand out. "I wanted to elevate our rice dishes," says Chef Francis. "These are things people eat almost every day, but I don't want them to feel that they're redundant or boring."
ADVERTISEMENT - CONTINUE READING BELOW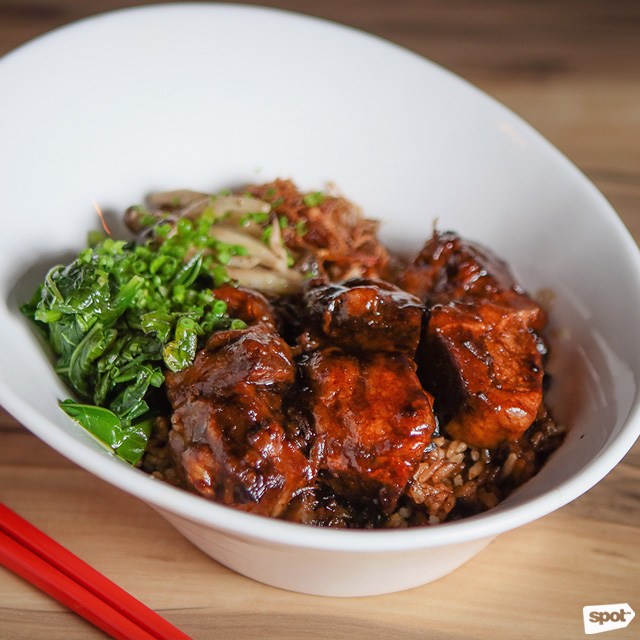 Boring is the last word you'll use to describe the Truffle Braised Beef (P280)—it's more like luxurious. Or just damn tasty. The rice is stewed in the braised-beef sauce, lending it a sweet-savory flavor that's amped up by a generous drizzle of truffle oil. The earthy flavors get more intense when you get a bite of the shimeji mushrooms, which also add a nice crunchy texture. The beef is butter-like, both in texture and flavor: Fork-tender and generously marbled with succulence. Packed with umami, this bowl feels like a cheat-day treat—except, with its pretty affordable price, you might just end up having this every day.
ADVERTISEMENT - CONTINUE READING BELOW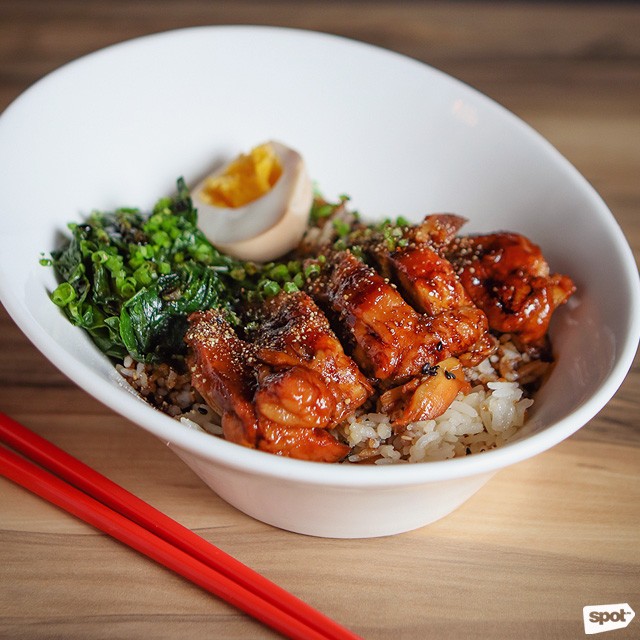 The Char Siu BBQ Chicken (P220) is no slouch in the flavor department either. The sesame rice, or rice tossed in sesame oil and sweet soy, helps. But the grilled chicken itself is tender, with knobs of juicy fat and a sweet-smoky finish.
ADVERTISEMENT - CONTINUE READING BELOW
Sup? Chow proves that familiar doesn't have to be boring and that even the most well-loved classics still have something new and better to offer if someone just dared to give them that creative twist. "These Chinese dishes are good dishes," says Chef Francis. "But if we can do them better, then that's what will do."
Photos by Jericho San Miguel
Share this story with your friends!
---
Help us make Spot.ph better!
Take the short survey
Load More Stories