This Negros-Born Rum Is Conquering the World
The premium rum made in Negros Island is now sold in 20 countries and counting.
The story of Don Papa is well-known by now—how British-born Stephen Carroll founded a premium rum brand in 2012 at the heart of sugarlandia, Negros Island, and grew it into a fine spirits company enjoyed not just in the Philippines but the world over.
"We've grown more quickly than we originally anticipated," said Carroll during the launch of their newest variant, the Sherry Cask Finish, inside the old San Ignacio Church in Intramuros. "We're now in about 20 countries, mostly in Europe like France, Spain, Germany, Italy, and the U.K. We recently launched in the U.S.; we're now in New York and Boston. And we launched in South Africa just a few weeks ago."
Carroll points to a growing market for rum in the country and elsewhere in the globe. "There's a lot of the millennial generation getting into rum, so the market is growing. And Don Papa seems to be bringing a lot of consumers into rum and playing its part in the market growth."
ADVERTISEMENT - CONTINUE READING BELOW
The CEO of Bleeding Heart Company, which manufactures Don Papa, was proud to disclose that they sold just under one million bottles last year. "And so far, we're still enjoying a healthy double-digit growth this year," he said with a smile.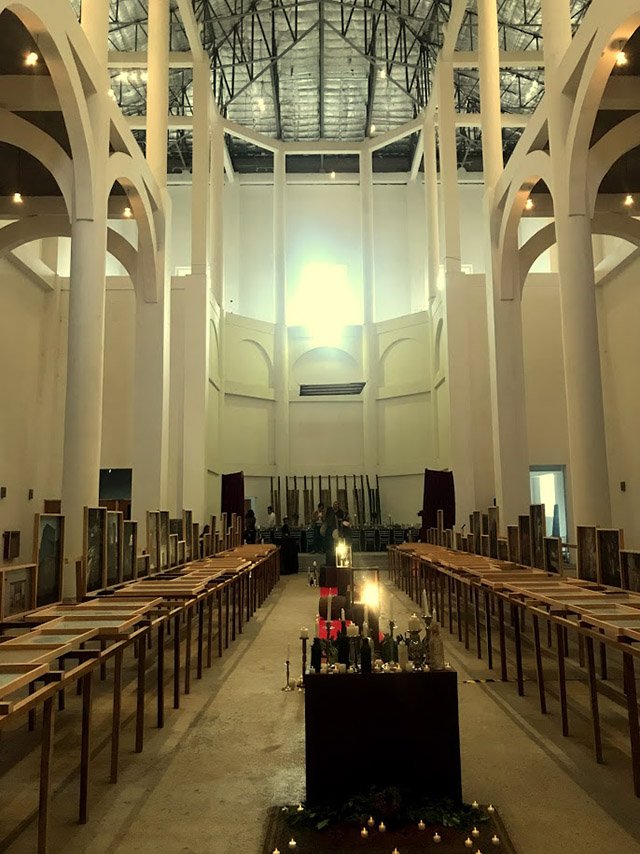 ADVERTISEMENT - CONTINUE READING BELOW
Carroll and his small marketing team chose to launch the new Sherry Cask finish surrounded by the old world charms of Intramuros for a particular reason. The sherry casks used to age the rum are sourced from Seville in Spain, which, if you know your history, was an important step in the galleon trade route between Manila and Acapulco, Mexico from the 16th to the 19th centuries.
"Intramuros physically looks very similar to Seville and the sherry-producing area is just about 30 miles south of the city, in Jerez," Carroll explained.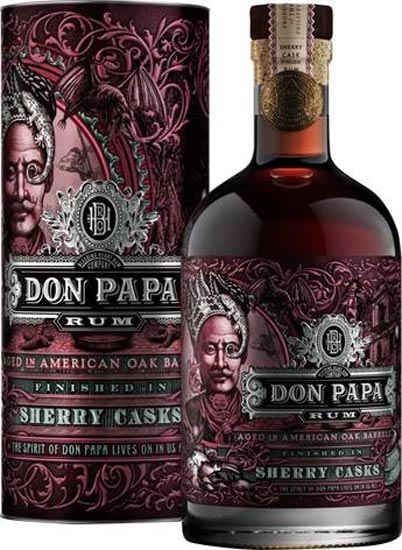 ADVERTISEMENT - CONTINUE READING BELOW
The regular bottles of Don Papa are aged in ex-bourbon barrels but the sherry wood adds different notes to the flavor. Carroll and his development team wanted to see what they could come up with by aging the rum in sherry casks.
"So what we did was we aged the rum in regular bourbon barrels for about three and a half to four years and then we transferred the rum to sherry barrels. We experimented with different types. In fact, we used four different types of sherry barrels: Fino, Pedro Ximenez, Cream and Palo Cortado. We laid those down for about 18 months. So the (Sherry Cask Finish) is aged about five years in total."
Carroll added that, in the scotch industry, this is what is referred to as a "double wood." 
"We emptied the rum from the sherry barrels and then we blended them together to bring what you have today," he finished.
ADVERTISEMENT - CONTINUE READING BELOW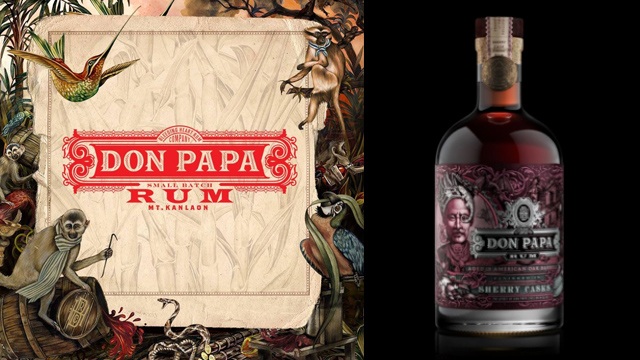 Smooth and fruity on the nose, the tasting notes for the Sherry Cask Finish includes hints of ripe raisins, plum, dark chocolate and ripe figs. Don Papa's marketing team said this special edition Don Papa variant will be produced in limited quantities.
ADVERTISEMENT - CONTINUE READING BELOW
As for what's next for the Don Papa brand, Carroll said the future is wide open."We're continuously experimenting and playing around with different barrel types and different combinations, so who knows what's in store for us in the future."
*This story originally appeared on Entrepreneur.com.ph. Minor edits have been made by the Spot.ph editors.
Load More Stories