Pho Hoa's Major Revamp Will Make You Want a Soup Fix, Stat
Because rainy days call pho hot soup.
Pho Hoa/My Thai
G/F Net Park, 5th Avenue, Bonifacio Global City
Open daily from 11 a.m. to 11 p.m.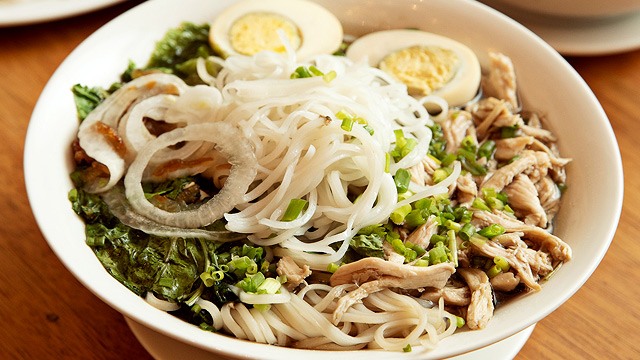 (SPOT.ph) There's nothing more unpleasant than stepping out of your comfort zone—moving to a new workplace, traveling solo, or even just trying out an unfamiliar cuisine. And let's admit: Some people are better at dealing with change than others, though it isn't always a smooth ride; bumps are guaranteed. We're talking about the folks behind popular Asian food chains Pho Hoa and My Thai, who seem to know this uneasy if not gut-wrenching feeling by heart.
ADVERTISEMENT - CONTINUE READING BELOW
CONTINUE READING BELOW
Recommended Videos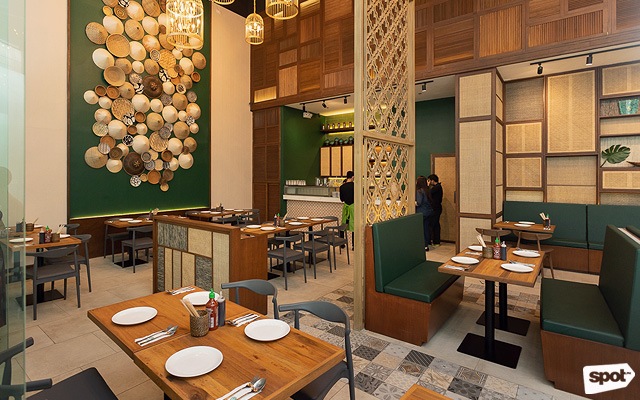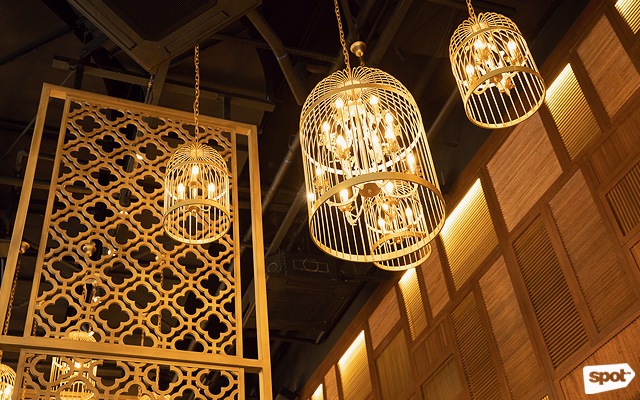 ADVERTISEMENT - CONTINUE READING BELOW
After over two decades since they brought in the Pho Hoa franchise from the U.S., they've finally decided to do a major overhaul of the restaurant's look. And it's not just changing a few bits and pieces here and there. Co-owner Mike Cua says, "There's a lot of new restaurants that invest in aesthetics today, and we might as well focus on that since we have a free hand to do it here."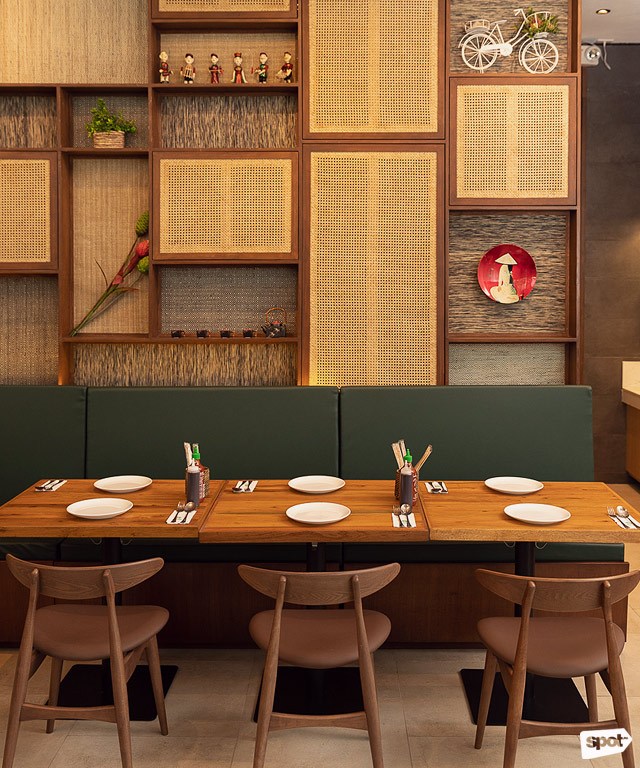 ADVERTISEMENT - CONTINUE READING BELOW
Designed by Moss Manila Home, Pho Hoa and My Thai's newest joint branch in Bonifacio Global City is a breath of fresh air, especially for regulars who are used to the restaurants' no-frills and relatively old-fashioned façade. Floor-to-ceiling windows, elegant wood furniture, rattan décor, and quirky Asian-inspired ornaments fill the space.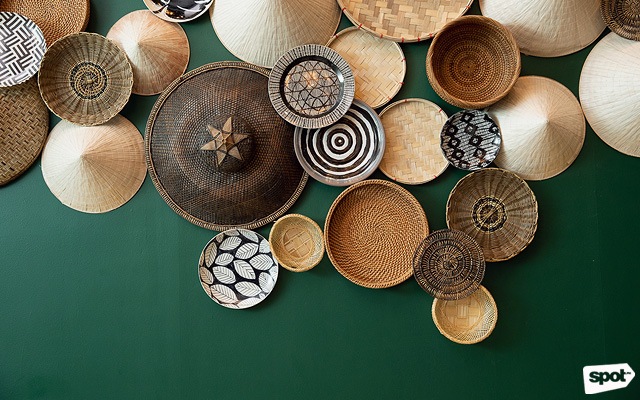 ADVERTISEMENT - CONTINUE READING BELOW
But the best eye-catcher is their huge emerald-green accent wall, peppered with dozens of quintessentially Vietnamese conical hats, which were collected from the owners' last trip to Vietnam. Besides those and native rice winnowers or bilaos, ceramic plates, each meticulously hand-painted by owner Nancy Cua, are pinned to the wall. The entire place conveys a certain hominess and calm that other chain restaurants would struggle to radiate.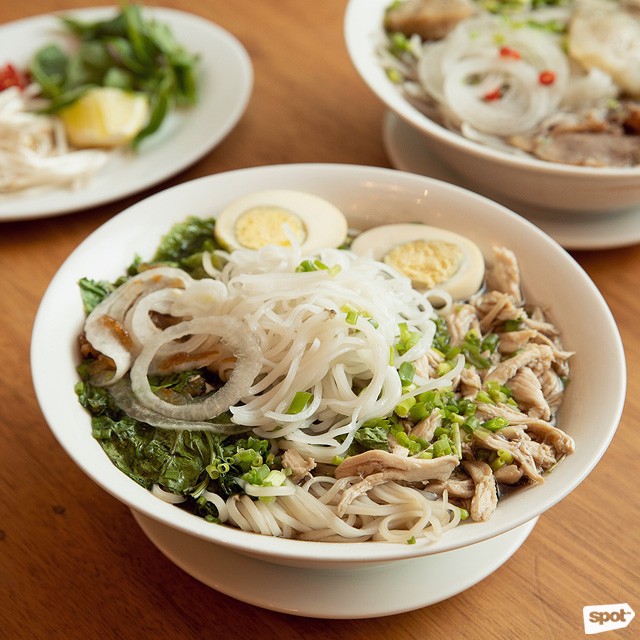 ADVERTISEMENT - CONTINUE READING BELOW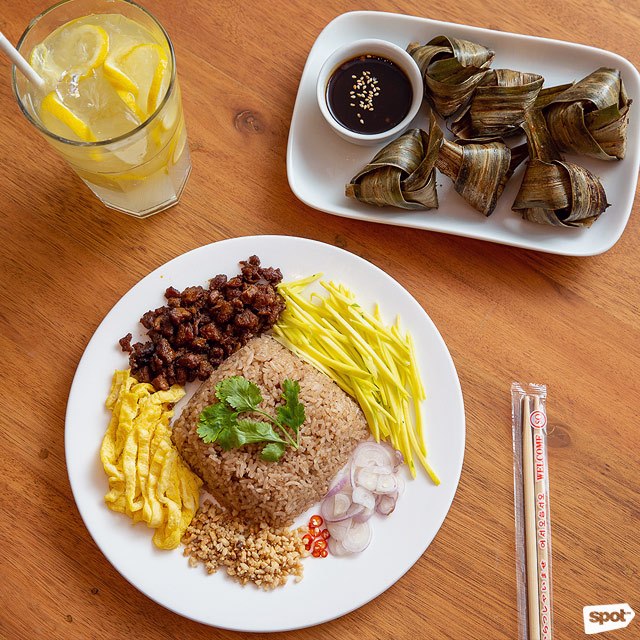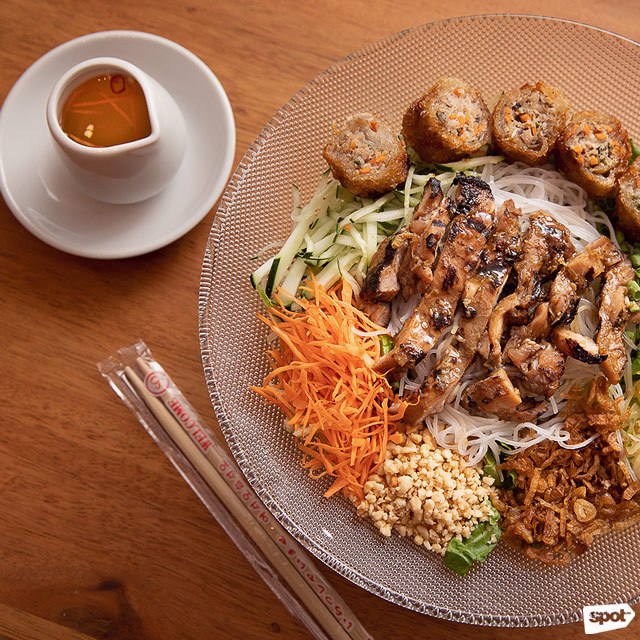 ADVERTISEMENT - CONTINUE READING BELOW
Most diners go to Pho Hoa and My Thai for a taste of comfort, or something they're all familiar with. But we can't blame you if you order staples like a soul-warming bowl of Pho Ga (P295/small, P315, large), a light but filling Vietnamese chicken noodle soup, or Khau Kluk Gapi (P265) from the Thai menu, made up of salty bagoong rice and paired with sweet pork strips and zesty fresh green mangoes to create the perfect balance. You can also go for the crowd-favorite Grilled Chicken Vermicelli Bowl (P310/small, P365/large)—fresh, satisfying, and simple.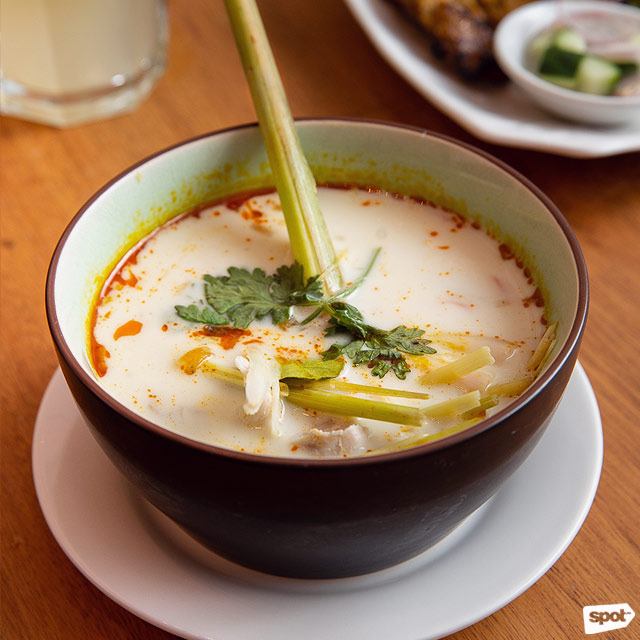 ADVERTISEMENT - CONTINUE READING BELOW
If you're feeling a bit adventurous and want to surprise yourself, the Tom Kha Gai (P250) won't disappoint. The Thailand-born soup feels light on the palate and tummy, with coconut milk lending a whisper of delicious creaminess and earthiness to each sip. Tender and mildly seasoned chicken bits add some bite, while lemongrass gives the dish its signature fresh and herby flavor. This will definitely be your savior during rainy nights. There's also a big chance you might forget about your favorite sour soup, the Tom Yam Goong (P295), for a little while—that is, until you miss it.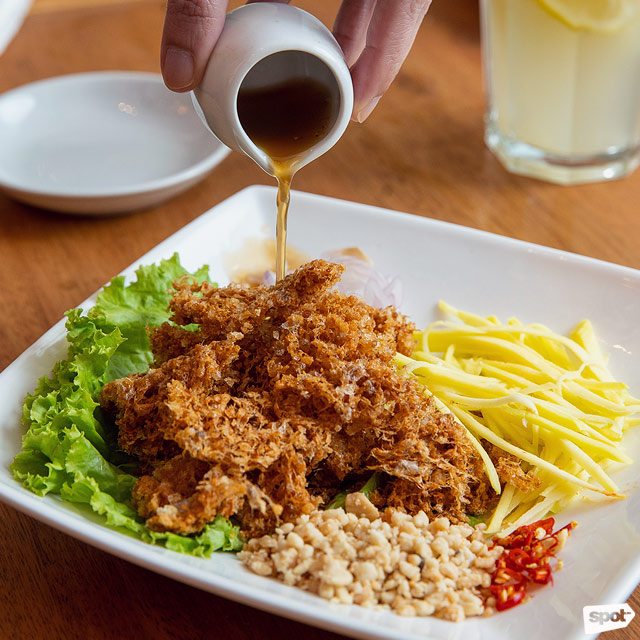 ADVERTISEMENT - CONTINUE READING BELOW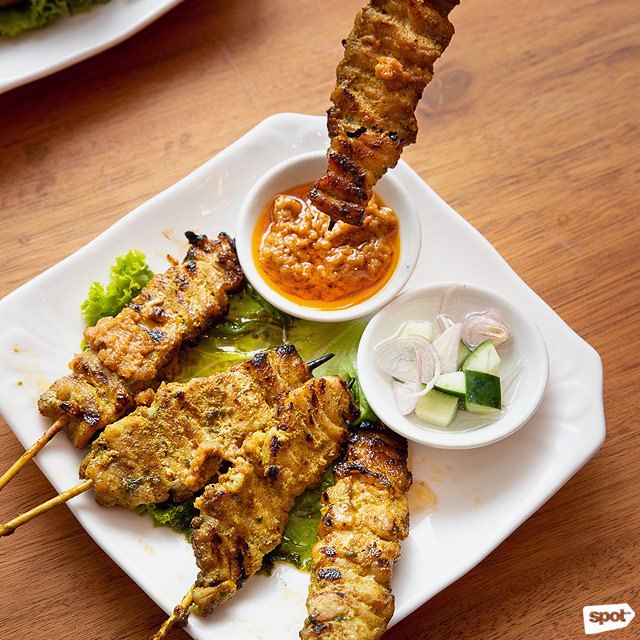 Other hidden menu gems are the Yam Pla Duk Fu (P265), or catfish deep-fried to a crispy beautiful mess and served with a side of tangy green mango salad, and the Sate Moo (P195), skewered pork marinated in nutty and creamy satay which can make for a flavorful snack. Try it with the pickled veggies and umami peanut sauce on the side—you won't regret it.
ADVERTISEMENT - CONTINUE READING BELOW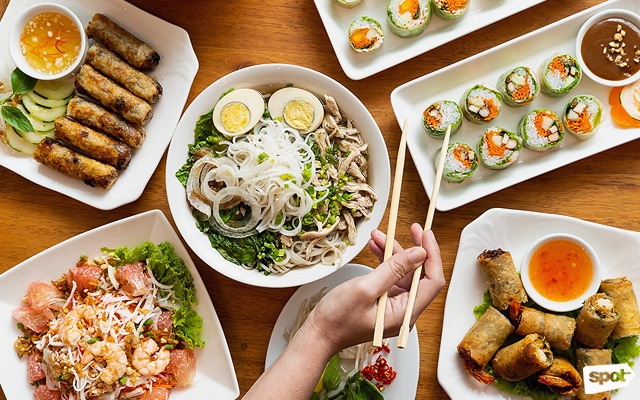 With a fresh new look that even younger diners can enjoy and appreciate (both in real life and on their social media feeds), the two-in-one restaurant's modern update is a welcome change to the Metro's dynamic food scene. Shaking things up doesn't seem so bad after all.
ADVERTISEMENT - CONTINUE READING BELOW
Photos by Ian Santos
Are you sure you want to delete this list?

Load More Stories