Food Crawl: Where to Eat in Cavite
For your eat-inerary.
To most, the Cavite we know is one from our history books: It is the province known as the "cradle of the Philippine revolution" and is the backdrop for the Philippine Declaration of Independence in 1898. Cavite City also served as a port for the Manila Galleon trade, directly influencing the food served in Cavite homes and the dialect you can still hear being spoken by elders around the province.
"Masarap kumain ang mga taga-Cavite," says Edwin Guinto, Cavite local and designated tour guide. There's little doubt about that description, with these finds on the eat-inerary: Kakanin, pancit, bread, and more.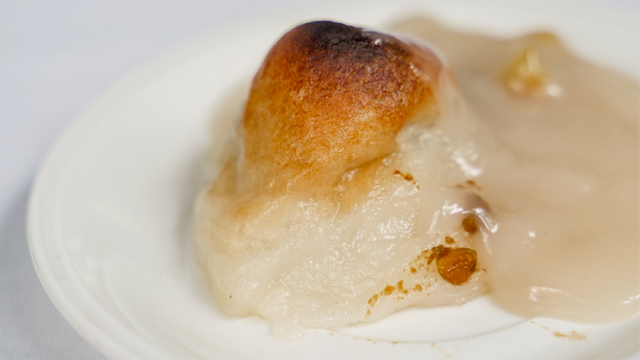 Aling Ika's Carinderia
ADVERTISEMENT - CONTINUE READING BELOW
Cavite Public Market, Cavite City
Open daily from 4 a.m. to 8 p.m.
If you start your day early in Cavite, make sure to begin at the Cavite Public Market. There, you'll find Aling Ika's Carinderia where you'll find the hard-to-find Bibingkoy, a delicacy you can only find in this part of the country. It is a kakanin that fuses buchi, bibingka, and ginataan all in one sticky delicious plate.
Glutinous rice dumplings are filled with sweetened boiled monggo beans and are cooked pugon-style with heat on top and at the bottom. It is topped with a rich sweet sauce made with coconut cream, sago, and langka (jackfruit), and is poured over the Bibingkoy before eating.
Aling Lolet Alejo, 83, daughter of Aling Ika, still makes Bibingkoy every day. "Lumaki na ako dito, tinuro sa akin ito ng nanay ko," she shares. Her eyes smile as she recounts, "Ginawa 'to ng nanay ko nung panahon pa ng Hapon. Ginagaya yung Bibingkoy namin, pero iba yung sa kanila."
ADVERTISEMENT - CONTINUE READING BELOW
Her shop runs out of food before noon rolls in. She then goes home to rest before prepping for another day of making delicious Bibingkoy.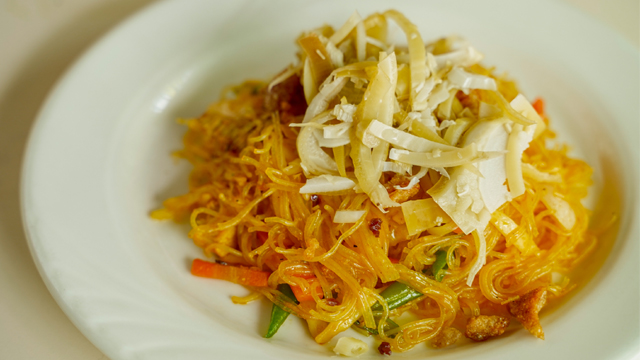 Asao Grill & Restaurant
318 P. Burgos Street, Cavite City
Open from 9 a.m. to 8:30 p.m. (Tuesday to Sunday)
Pancit is also popular in Cavite as the province was largely influenced by the Chinese merchants that settled in Cavite. Pancit Puso is your usual sotanghon guisado, but it's topped with puso ng saging (banana blossoms), which is boiled in vinegar instead of calamansi. Asao Grill and Restaurant in Cavite City has been serving Pancit Puso since 2001.
ADVERTISEMENT - CONTINUE READING BELOW
"Asao" means "grilled food" in Chavacano (the local dialect) and you can find other hearty dishes in Asao like the grilled blue marlin, baby back ribs, and Crispy Pata aside from their popular Pancit Puso.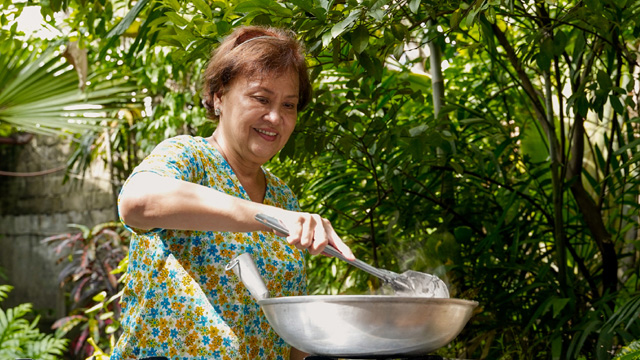 Cantina de Tita A
ADVERTISEMENT - CONTINUE READING BELOW
375 P. Burgos Avenue, Caridad, Cavite City
Open from 10 a.m. to 2 p.m.
One unique thing about Cavite cuisine is their concept of "terno-terno" or what they consider as the "perfect pairing". It is not enough to have one dish on the table. Instead, other dishes are served with each other to create perfect flavor pairings: Nutty kare-kare is paired with salty adobo sa dilaw and sour kilawin sa papaya. This spread is usually served during Sunday lunches, one that is meant to be enjoyed with family.
"Masarap talaga kami kumain!" laughs Agnes Poblete of Cantina de Tita A in Cavite City. She opened part of their home to serve lutong bahay dishes, including dishes that are "terno-terno" and the briny delicious Pancit Pusit.
"Pancit Pusit came about when there was leftover adobong pusit from lunch so it was turned into merienda," explains Guinto, our local guide.
Instead of pork or chicken, squid is the meat used for this noodle dish. Squid ink is added to coat the noodles in a black hue, making each bite burst with flavors from the sea. Kinchay and kamias are used to top the pancit, giving the dish its bright flavors—a perfect foil to the salty and briny flavors that envelop the sotanghon noodles.
ADVERTISEMENT - CONTINUE READING BELOW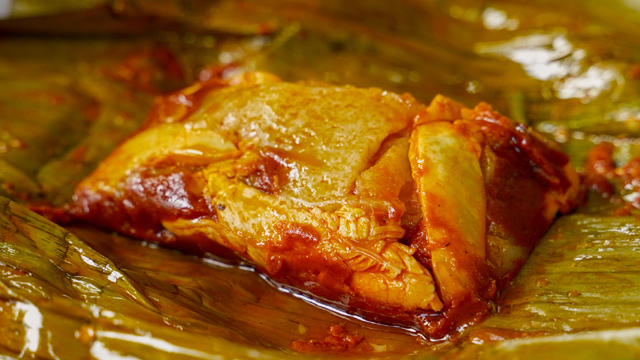 Robinson's Tamales
San Roque, Cavite City
Contact: (046) 431-0315
One thing you have to know about Caviteños: They love their tamales. Usually served during Noche Buena or Media Noche, tamales is a savory and peppery delicacy, with Cavite's version different from the Mexican one that uses dough made with corn or masa and steamed in corn husk).
ADVERTISEMENT - CONTINUE READING BELOW
Cavite's tamales is made from a dough mixed with ground peanuts, rice flour, and achuete, and steamed with pork, chicken, hard-boiled eggs, and garbanzos. It is wrapped in multiple layers of banana leaves before it is steamed again. Ellen Guevarra Orence and Florencio "Boy" Robinson—who learned how to make tamales from his mother—have been continuing the family tradition of making labor-intensive tamales. It is a hefty meal best enjoyed with pan de sal or even rice.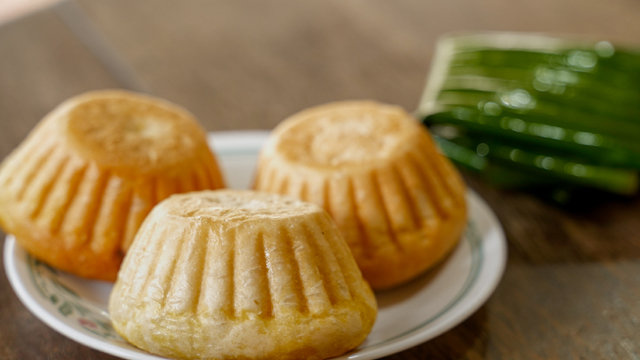 Dizon's Bakery
ADVERTISEMENT - CONTINUE READING BELOW
618 P. Burgos Avenue, San Roque, Cavite City
Open from 5:30 a.m. to 8:30 p.m. (Monday to Friday) and 5:30 a.m. to 7:30 p.m. (Saturday)
When in Cavite, one shouldn't miss the mild fresh flavors of quesillo (kesong puti). It is simply made from fresh carabao's milk and is abundant in General Trias, Cavite where there is a lot of carabao milk. Fresh, salty, and sweet, it is used as palaman in bread for breakfast or merienda.
It is perfect with salakot, a soft bread you can find in Dizon's Bakery in Cavite City, which has been churning out pugon-baked breads since the 1930s.
ADVERTISEMENT - CONTINUE READING BELOW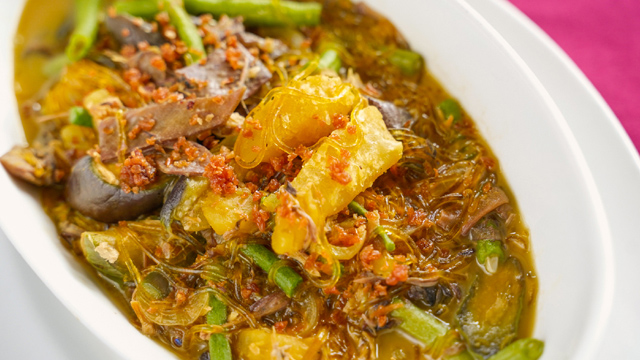 Calle Real Restaurant
Calle Santa Cruz, Poblacion 2, Tanza, Cavite
Open 24 hours
No trip to Cavite is complete without a stop at Calle Real, an ancestral house-turned-restaurant that showcases traditional Cavite dishes.
One of the unique dishes on the menu is a soupy vegetable dish called Calandracas. It used to be a dish served during wakes because it combines everything neighbors and friends would give to the grieving family which were usually food and vegetables.
ADVERTISEMENT - CONTINUE READING BELOW
Make sure to order their hearty Beef Kaldereta, which is topped with cheese, and any of their sumptuous paella. They recently opened a section in the restaurant dubbed Plaka Poblacion, where you can enjoy listening to vinyl records while enjoying your delicious spread from Calle Real's kitchen.
Photos by Mark Jesalva
This story originally appeared on Yummy.ph. Minor edits have been made by the Spot.ph editors.
Recommended Videos
Load More Stories