This Choc Nut-Flavored Ice Cream by Sebastian's Will Hit You Hard With Nostalgia
This ice-cream bar has three types of Choc Nut in it!
Ian Carandang of Sebastian's Ice Cream has brought some of the most exciting food finds in Manila, such as the Rainbow Grilled Cheese, taho ice cream, and Poppits (ice-cream nuggets). And it seems there's no stopping them from creating new frozen treats that will challenge all our favorite ice-cream flavors.
At the recent Philippine Harvest fair in Bonifacio Global City, Sebastian's Ice Cream launched new sweet and icy offerings: The Choc-Nut Dive Bar, Ube Pastillas Ice Cream, Cocoa Pastillas Ice Cream, and Passionfruit Ice Cream.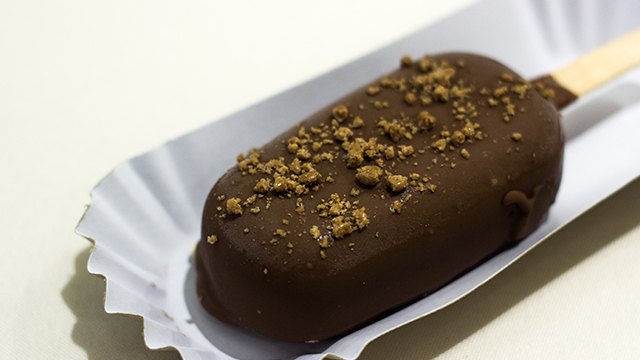 ADVERTISEMENT - CONTINUE READING BELOW
Their Choc-Nut Dive Bar is your childhood dream come true! They created this melt-in-your-mouth ice-cream bar by dipping Choc Nut ice cream in Choc Nut butter and then garnished it with more Choc Nut crumbles. It sounds like a lot of Choc Nut (and a whole lot of nostalgia) but then again, we aren't complaining. This nut butter and chocolate sensation also comes in Poppits, which is perfect for sharing with friends!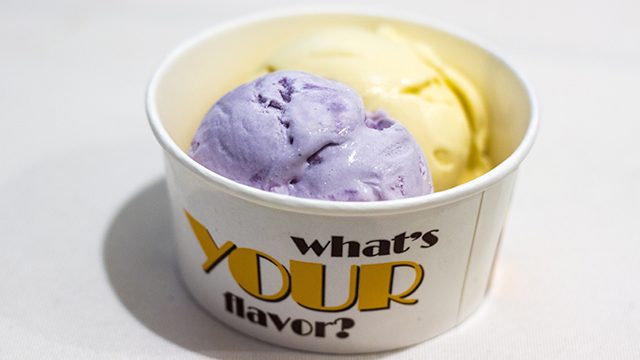 ADVERTISEMENT - CONTINUE READING BELOW
Sebastian's Ice Cream also turned another Pinoy favorite into ice-cream form. Instead, they bring their Ube Pastillas to a new level by mixing two classics, ube and pastillas, and combining them into one sweet treat. It's made of condensed-milk ice cream with a hint of ube and loaded with bits of homemade ube pastillas.
Die-hard chocolate fans, you have to try the Cocoa Pastillas Ice Cream. This addictive dessert is made of chocolate-infused condensed-milk ice cream that's loaded with homemade cocoa pastillas. It's bound to be a delicious surprise with each bite!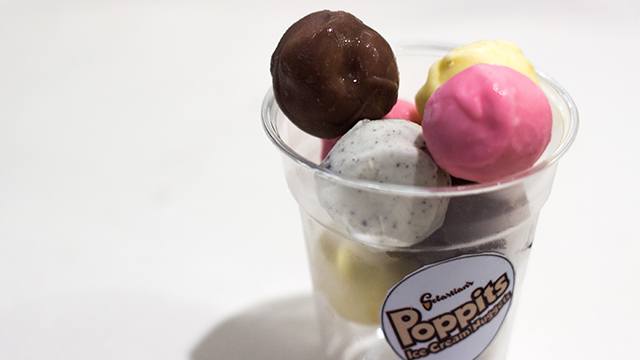 ADVERTISEMENT - CONTINUE READING BELOW
If you're the type of person who's always hankering for a vacation in some tropical paradise, then you'd love the Passionfruit Ice Cream. This bright-yellow ice cream tastes like a combination of sweet mangoes and tangy citrus. It also comes in Poppits, but the only difference is each ice-cream nugget is dipped in a passionfruit-infused white-chocolate coating. You can't go wrong with whatever flavor you choose, but who's stopping you from trying them all?
For more information, log on to Sebastian's Ice Cream's Facebook page.
This story originally appeared on Yummy.ph. Minor edits have been made by the Spot.ph editors.
Recommended Videos
Load More Stories