Tortuga Is All Grown Up at Their New Home in Poblacion
But they still have the same island vibe.
Tortuga
2/F Lokal Hostel, Ebro Street, Poblacion, Makati City
Contact: 0947-363-1066
Open from 6 p.m. to 2 a.m. (Tuesday to Saturday)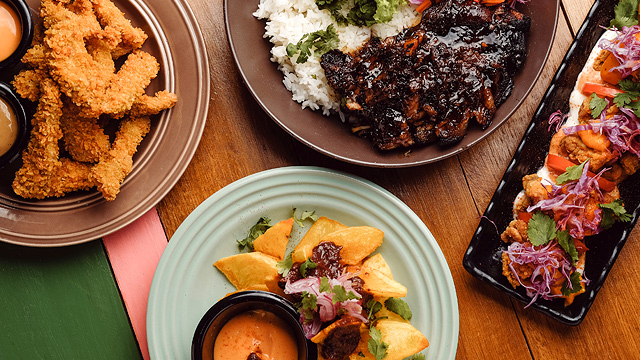 (SPOT.ph) When Tortuga first opened in Katipunan about a year ago, they were a tropical oasis in the middle of the bustling district, with island vibes plus food and cocktails that fit the budget of any student. So when they had to close down unexpectedly, it came as no surprise that they were terribly missed by the easygoing college crowd. But, like a student finally graduating from university, Tortuga took this as a chance to take flight and do some growing up.
ADVERTISEMENT - CONTINUE READING BELOW
CONTINUE READING BELOW
Recommended Videos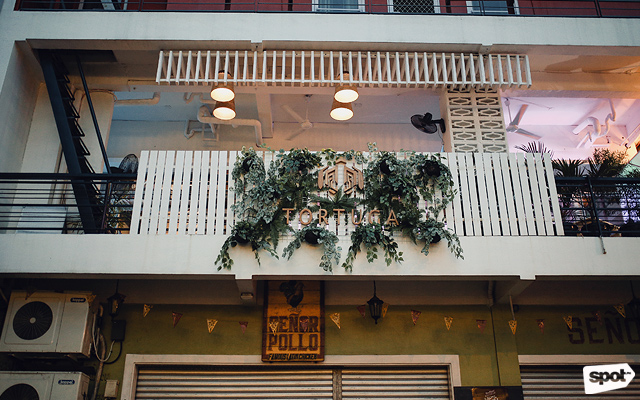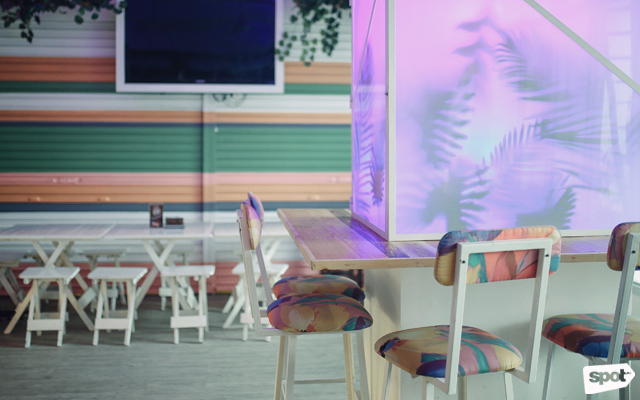 ADVERTISEMENT - CONTINUE READING BELOW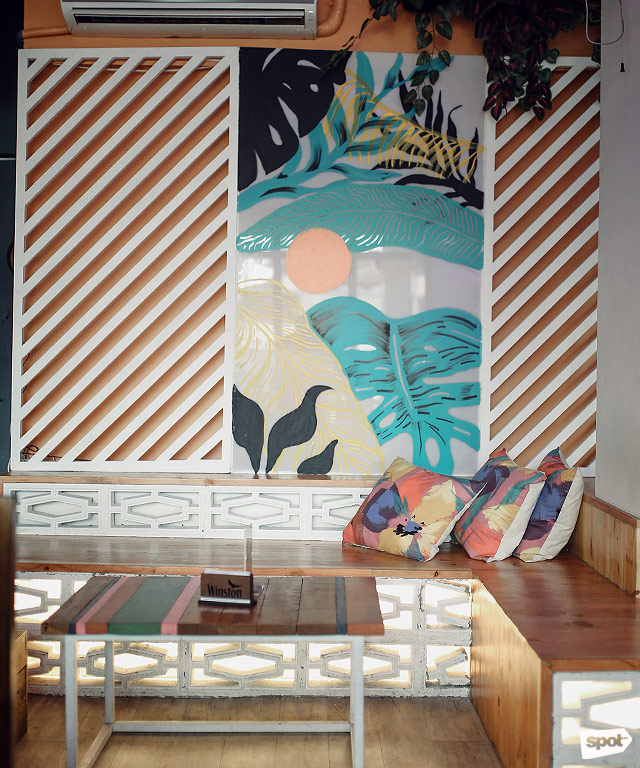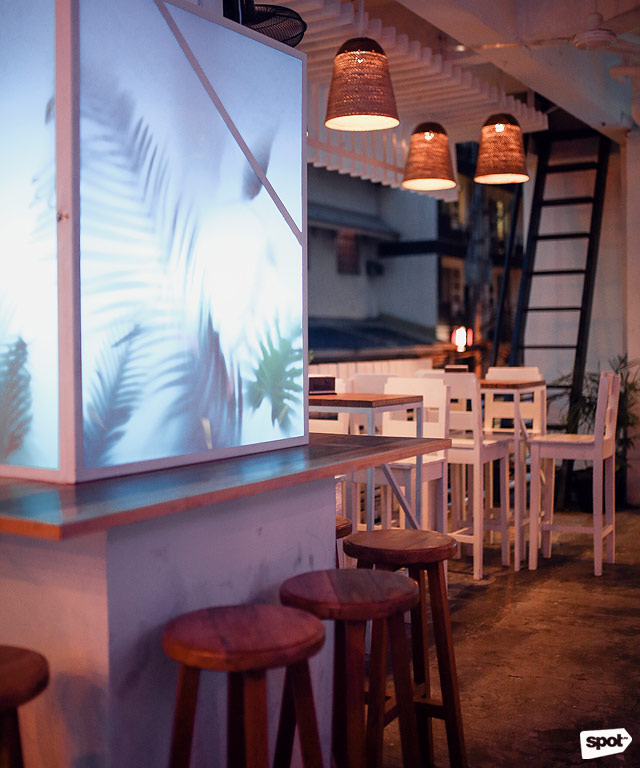 ADVERTISEMENT - CONTINUE READING BELOW
First they relocated from Katipunan to bustling and a bit more grown-up Poblacion—a move done so quietly, shares Tortuga's marketing officer Gianna Llanes that only a handful of their regulars knew about it. Tortuga kept the island feel that set them apart in their new home, but they now also look a bit more polished. In their air-conditioned corner at the second floor of Lokal Hostel, they keep things cozy—the benches and throw pillows help—and low-key. Gone are the distressed wood and over-the-top tiki decor, replaced by purple-and-blue mood lighting and palm trees painted on accent walls. The whole vibe feels just right for this hip part of Makati.
"Katipunan was wilder," says Llanes. "Here, we wanted to be more chill."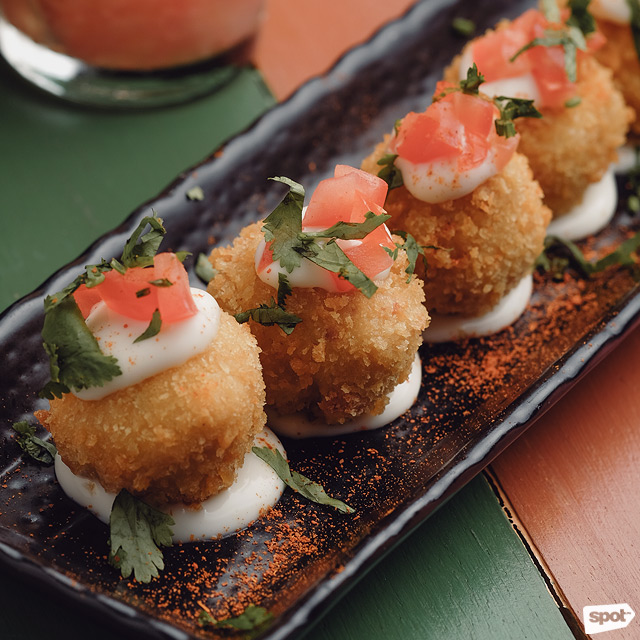 ADVERTISEMENT - CONTINUE READING BELOW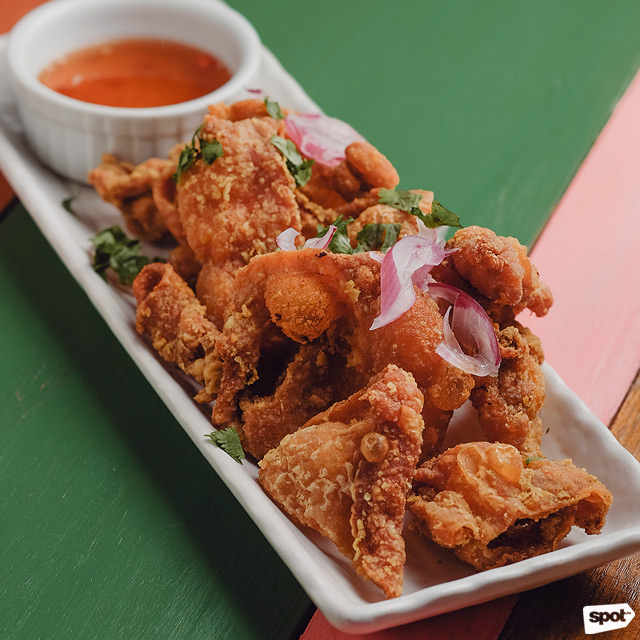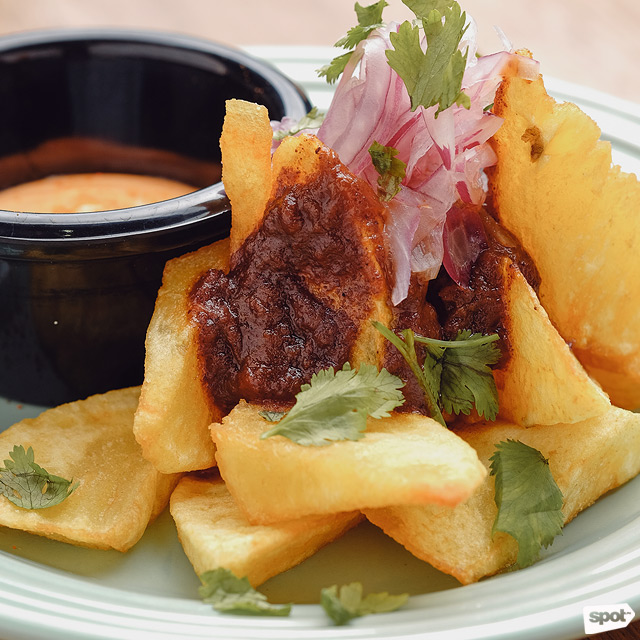 ADVERTISEMENT - CONTINUE READING BELOW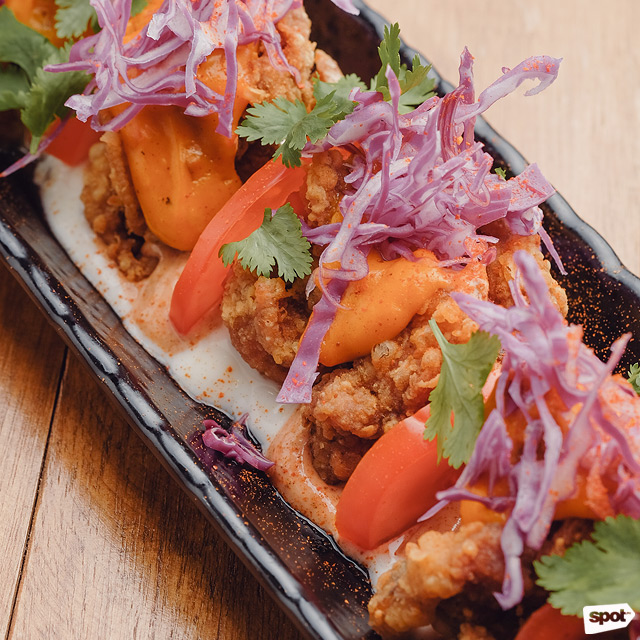 Right now, they're still fixing up some permits so they can bring back their grilled items, but the menu's got plenty of new things both for old regulars and newcomers to check out. The Jamon Croquettas (P160), a crowd favorite with deep-fried balls of ham and melted cheese, are still around, but they've got other new bar chow to keep it company. There's the absolutely sinful Chicken Skin (P150), crunchy and dangerously easy to pop, and the Patatas Bravas (P140), golden potato wedges that taste punchier than what you'd expect, topped with a spicy, salsa-like tomato sauce and served with Sriracha mayo on the side. The Chicken Cutlet (P180) is deceptively simple on paper, but what you'll get instead are thick, deep-fried chunks of chicken thighs, topped with cilantro, pickled red cabbage, fresh tomatoes, and lots of melted cheese. The blend of herbs will remind you of Mexican fare, but gingery notes also make it seem a bit more Asian. Overall, it's a far cry from your usual, one-note, greasy bar chow.
ADVERTISEMENT - CONTINUE READING BELOW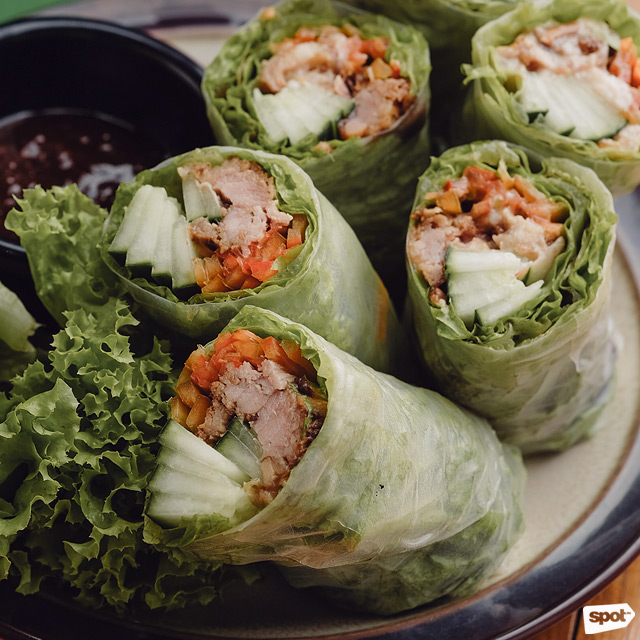 But if you really want to go light, Tortuga also offers Spring Rolls—the Veggie Spring Roll (P140) is a vegan-friendly roll stuffed with crisp lettuce, carrots, bell peppers, and cilantro, while the Pork Belly Roll (P175) pops more with melt-in-your-mouth tender pork belly spicing things up.
ADVERTISEMENT - CONTINUE READING BELOW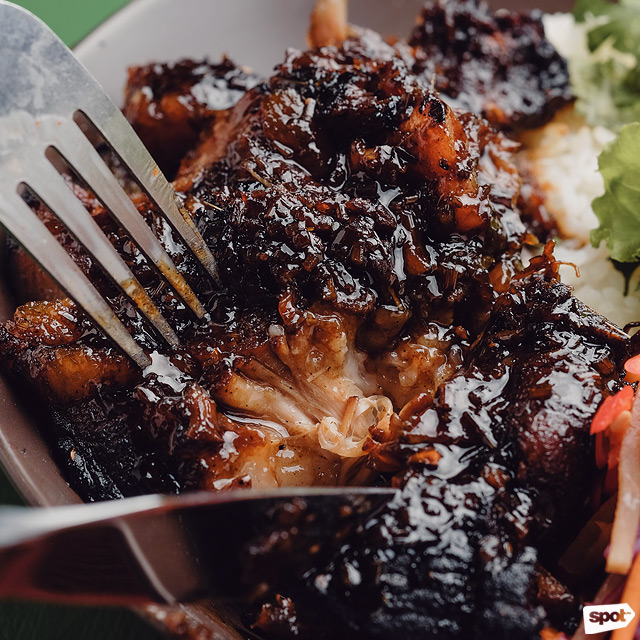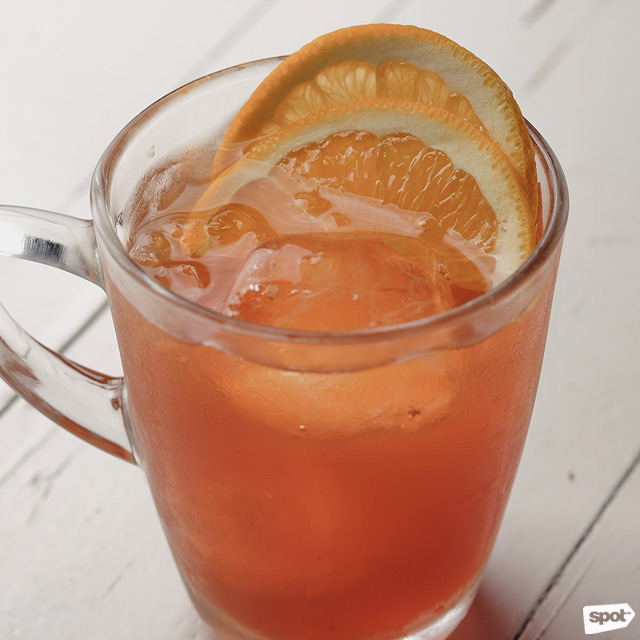 ADVERTISEMENT - CONTINUE READING BELOW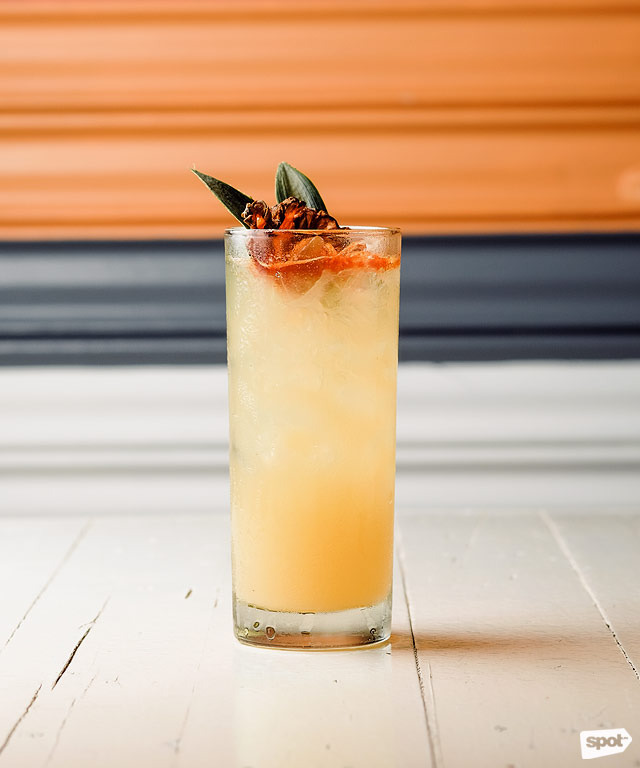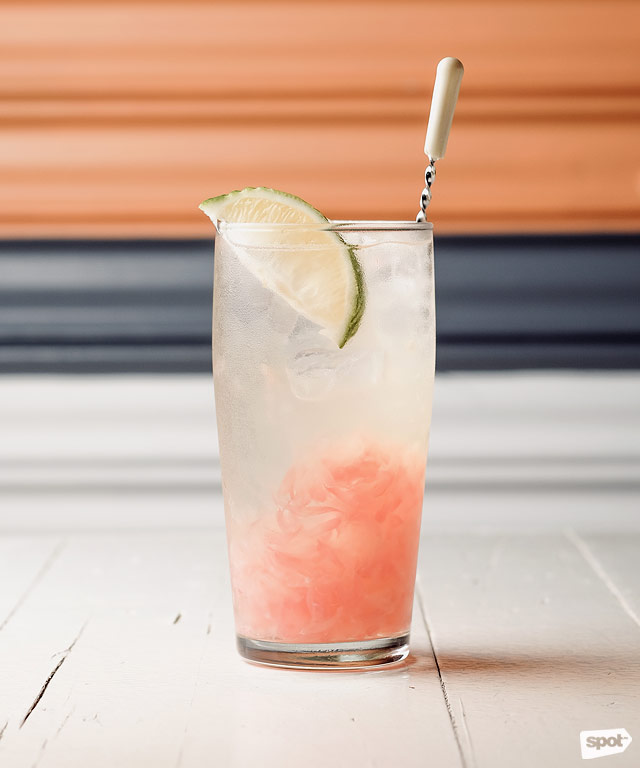 ADVERTISEMENT - CONTINUE READING BELOW
The drinks at Tortuga are the dangerous, you-won't-feel-the-buzz-until-it's-too-late variety of cocktails. The Sneaky Tiki (P220) is especially, well, sneaky, its blend of sweet tea and orange tasting light and pleasant until you feel the hit of the bourbon and vodka. The Cocomo (P220) meanwhile will bring you straight to the beach, with the very tropical blend of mildly buttery coconut, tangy pineapple, and white rum. New, both on the menu and to most people is the Espaniola (P220)—bits of sweet aloe vera and a light pink gradient makes you think this is a light one, but when has tequila ever not hit you hard?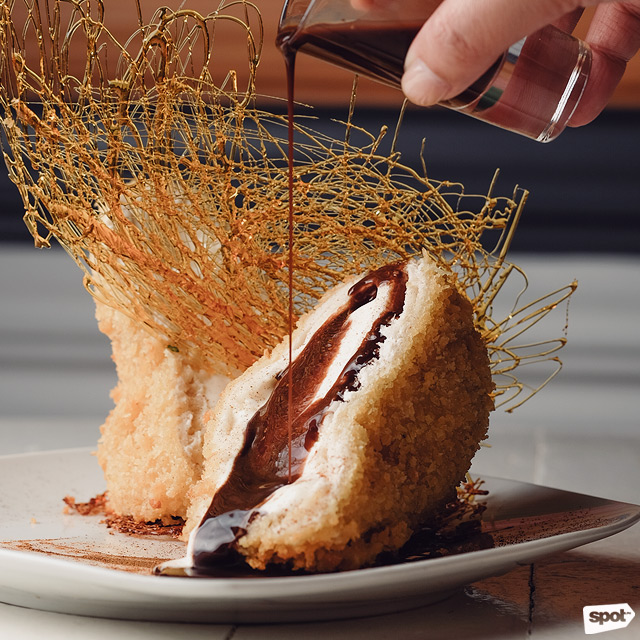 ADVERTISEMENT - CONTINUE READING BELOW
Right now, Tortuga keeps a relatively low profile away from the busier, louder bars of Poblacion—and they don't think that's necessarily a bad thing. They may have done some growing up, but they're still that tropical oasis away from the rest of the city. And when the folks start coming in—and with great cocktails and even better bar chow, they surely will, and that's when the fun begins.
Photos by Majoy Siason
Are you sure you want to delete this list?

Load More Stories