(SPOT.ph) Peter Kavinsky may have lived his entire life without drinking a "Korean yogurt smoothie," but there's no mistaking the tiny hourglass-shaped plastic bottle and red foil cap of Yakult. According to Bloomberg, Yakult enjoyed a spike in "mention frequency" ever since To All The Boys I've Loved Before was released on Netflix, which tells us it's time to pay a bit more attention to the tiny Japanese (yes, Japanese!) drink. You may have spent most of your life drinking the stuff, but we bet there's more you didn't know about Yakult.
Here are fun facts about Yakult—from its size, the first design of the bottles, down to their other exciting flavors.
Yakult (the name) isn't actually Japanese.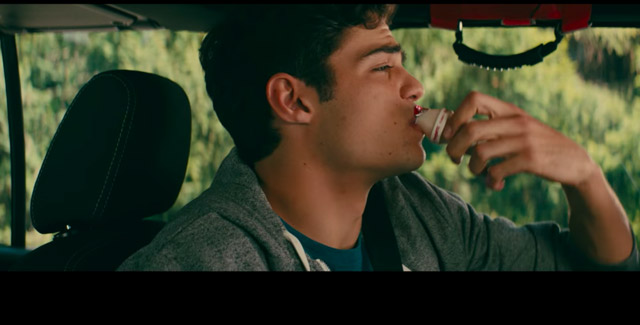 ADVERTISEMENT - CONTINUE READING BELOW
The drink was created in 1935 by Japanese scientist Minoru Shirota after he decided to put a strain of lactic acid bacteria in a milk-based drink. The strain, which he discovered and called Lactobacillus casei Shirota strain (a name you've probably heard a lot of times in old Yakult commercials), is said to aid in digestion and improve one's immune system. Dr. Shirota called his new product "Yakult" from the Esperanto word "jahurto," which means yogurt.
We know what you're thinking: What country is that language from? Well, it isn't from any country at all, but is actually a constructed international auxiliary language, or a language meant to be used by people with two different native languages. While established in 1887, there were people in the 1930s who believed that Esperanto could become widely used—including Dr. Shirota, who envisioned that Yakult would become an international brand.
ADVERTISEMENT - CONTINUE READING BELOW
Recommended Videos
The first Yakult bottles were made of glass.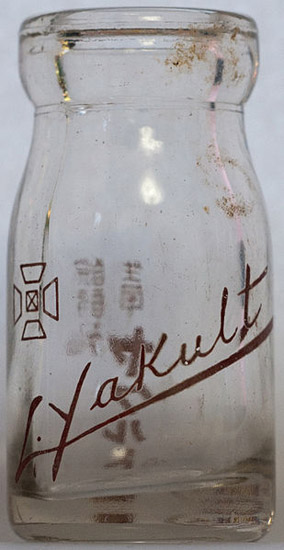 When Yakult was first produced in 1935, it came in elongated 72-mL glass bottles (today, Yakult bottles in the Philippines come in 80-mL bottles). In 1968, Yakult tapped Japanese furniture designer Isamu Kenmochi to create the now-signature shape of the drink's bottle. The bottle was inspired by the small, round shape of the kokeshi doll, a symbol of good luck. Plus, it's also made Yakult easy to drink in one gulp—though we'd have also loved the original bottle, too, for its vintage look.
ADVERTISEMENT - CONTINUE READING BELOW
The size of your Yakult will vary depending on where you are.
Yakult was distributed in Japan and Taiwan for 30-plus years before being distributed elsewhere, starting with Brazil in 1966 because of the big Japanese immigrant population in the country. Today, Yakult is available in 38 countries and while some countries produce their own supply, the lactic acid strain is still shipped from Japan. In the Philippines, as with seven other countries like the United States and Brazil, the drink comes in the standard 80-mL bottle. It's smaller in countries like Australia and New Zealand, Europe, India, Indonesia, and Vietnam, where they are sold in 62-mL bottles, while they come in larger 100-mL bottles in Singapore, Hong Kong, Taiwan, and China.
Every now and then, a photo of a one-liter Yakult bottle circulates online, making us wish it existed in the Philippines. It currently doesn't and probably never will: According to Yakult Malaysia's website, each petite bottle already contains 30 million live bacteria, which is more than enough of the intake you need daily to keep you healthy. Plus, a larger bottle has a chance of being left open and exposed to and infected by bad bacteria. As much as we want to chug an entire pack of Yakult, one bottle is actually more than enough—as Yakult Malaysia puts it, "Yakult is not a 'thirst-quencher'." We feel the shade, Yakult Malaysia.
ADVERTISEMENT - CONTINUE READING BELOW
Other flavors of Yakult exist...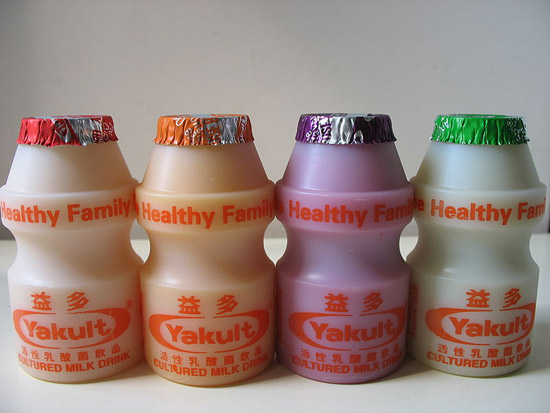 ...but only in Singapore. Lucky Singaporeans not only get a larger 100-mL bottle, but they also get to choose from four different flavors! Aside from the Original, there's Orange, Grape, and Green Apple. Other Yakult varieties include Yakult Light, which has less sugar and calories, and Yakult LT, which is exclusive to Hong Kong and has less sugar and a higher fiber content.
ADVERTISEMENT - CONTINUE READING BELOW
Yakult also has a skincare line.
If probiotics like the ones found in Yakult are good for the gut, could they also be good for the skin? Yakult seems to think so because aside from the popular beverage, they also have a skincare line. The Yakult Beautiens line offers different kinds of moisturizers, all of which contain different formulations of milk and the lactobacillus bacteria strain. Milk has always been known to contain moisturizing properties and the addition of lactic bacteria helps boost these—though if you want to try the line, you can currently only get it in Japan. If you want a peek though, the products are on display at Yakult's local production plant in Calamba, Laguna.
Share this story with your friends!
---
Help us make Spot.ph better!
Take the short survey
Load More Stories