Travel and Food Go Hand in Hand at This New Restaurant at The Podium
Can't get on a plane? Your taste buds still can.
Vanderlust
5/F The Podium, ADB Avenue, Ortigas, Mandaluyong City
Contact: 871-7314
Open from 11 a.m. to 10 p.m. (Monday to Thursday) and 10 a.m. to 10 p.m. (Friday to Sunday)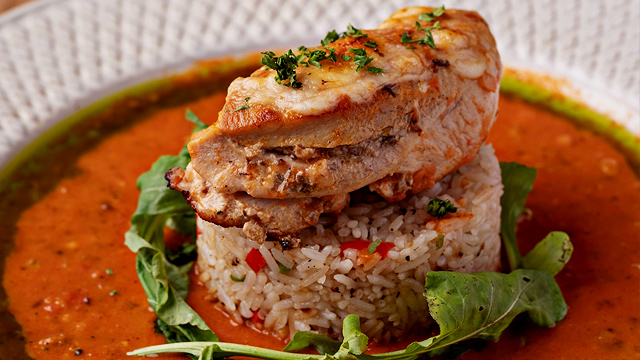 (SPOT.ph) Like, perhaps, many of you, Vanderlust was born out of a honeymoon. Whoops. That's really no surprise—after all, who doesn't come back from a European romp at least a little inspired? Owners Mark Anthony Tan and Valerie Tan evidently were.
"Mark is a perfectionist," Valerie says of her husband, "and he likes to take everything into account if he can, [and to do] the best he can do every day." And it's obvious—from the menu, to the kitchen, down to making sure his wife has eaten enough and their energetic toddler is always within their line of sight.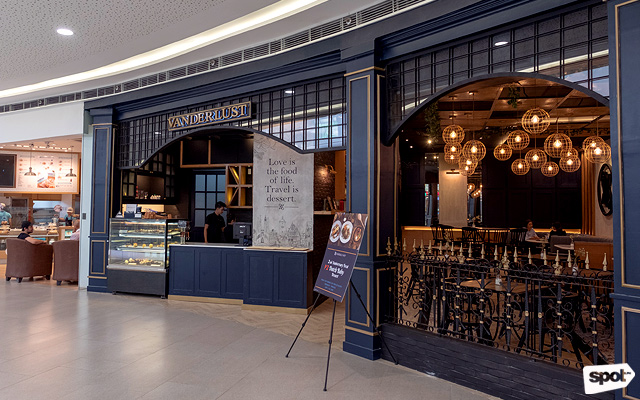 ADVERTISEMENT - CONTINUE READING BELOW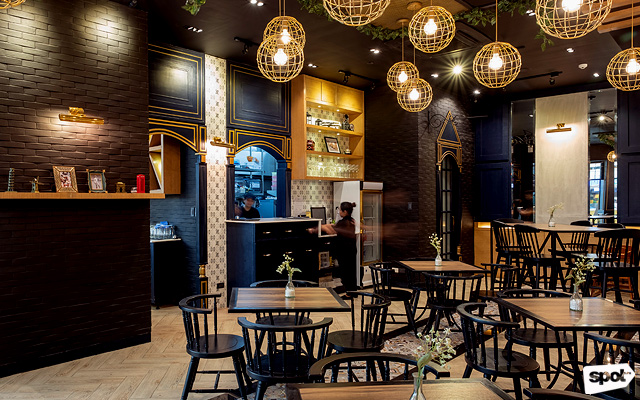 CONTINUE READING BELOW
Recommended Videos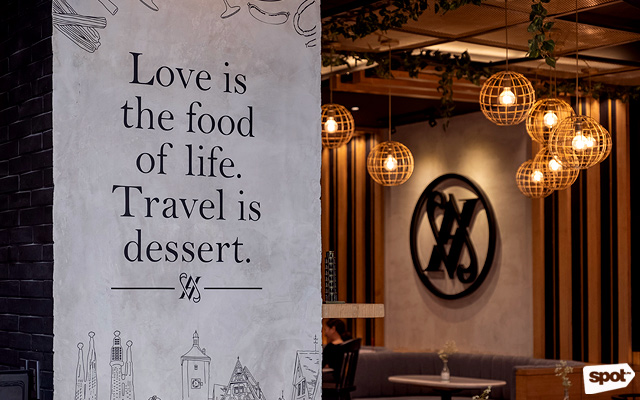 If any place deserves the chance to branch out, it's this one. Their menu seems to behave much like an avid traveler itself, changing with new knowledge and cumulative experience. From a little bistro-patisserie bursts forth this full-blown restaurant, ready to conquer Ortigas with a figurative tour of the world.
ADVERTISEMENT - CONTINUE READING BELOW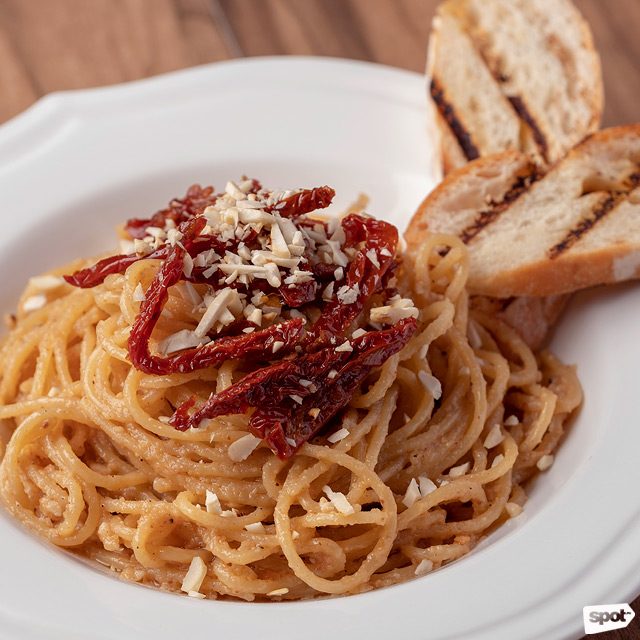 Start off easy with their Pesto Bianco (P288), which is certainly light but far from bland. The nuts give it texture while a hint of lemon helps you lean into the saline tang of the sun-dried tomatoes. And those al-dente noodles? It's gorgeous in its simplicity; the perfect example of the whole being more than the sum of its parts.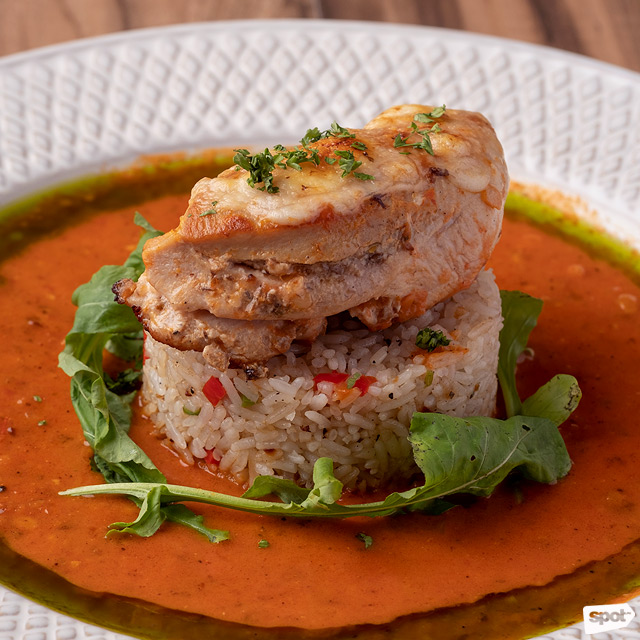 ADVERTISEMENT - CONTINUE READING BELOW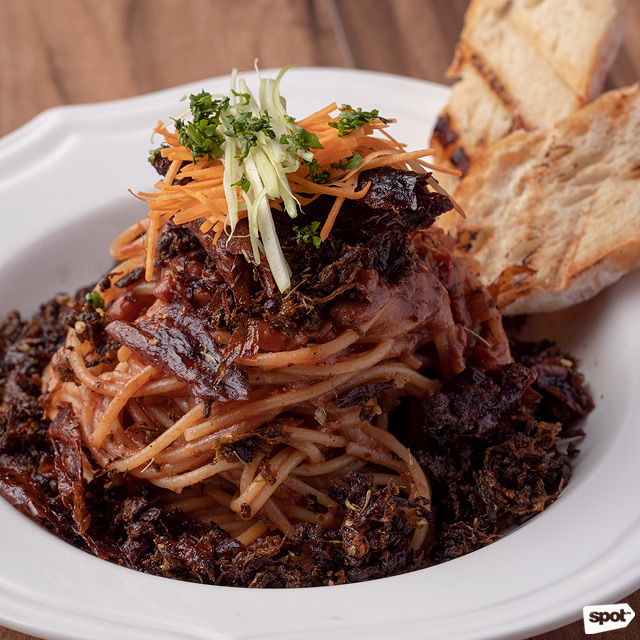 Bring your film buff friends over to try Il Naufrago (P478), or "the castaway." It's not an actual reference to the Tom Hanks movie, but we still thought it was pretty funny. Either way, that little pilaf island is more than you ever expected of a western take on rice, making for one big waft of herby goodness without getting lost in the dinner plate-sized sea of marinara and basil essence. And that's not even the main character; the stuffed chicken in the middle is the perfect vessel for all those flavors.
But maybe far and away our favorite is what the servers call bolognese for some reason, even though that's technically not what it is. Ragù della Nonna (P398), or "grandma's ragout," is the embodiment of why people go out for dinner. Over the savory sauce and its bold undertones of red wine, there's the crispy (yes, crispy!) bits of beef, which taste like the chunks the good stuff left at the bottom of the pan. Hopefully you know what we're talking about—we're looking at you, home cooks!
ADVERTISEMENT - CONTINUE READING BELOW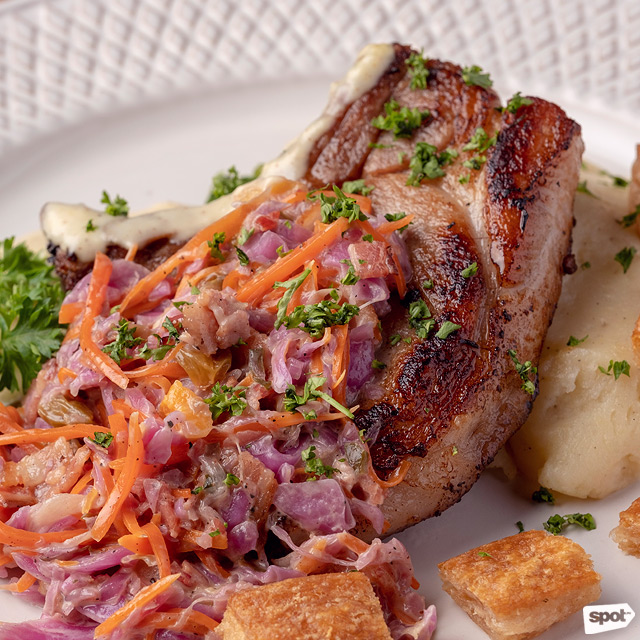 A close second is the Schweinekotelett with Mustard Cream Sauce (P498). The humble pork chop is elevated to what we think might be one of its best iterations, because of course the Germans know their meat. Then there's that cabbage that seems to be a cross between traditional coleslaw and full-on sauerkraut, conjuring a near-perfect sweet-mild-acidic flavor profile that leans so well into the mashed potato. As if that weren't enough, the chicharon on the side just sends the whole dish way, way over the top. Proceed with caution.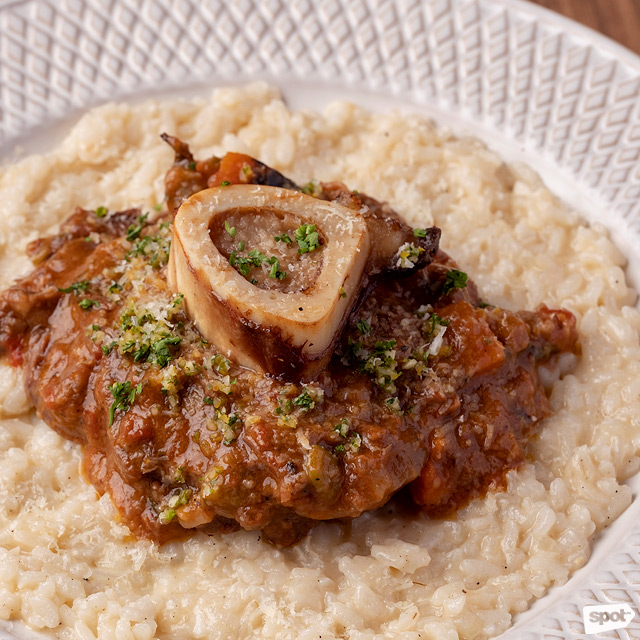 ADVERTISEMENT - CONTINUE READING BELOW
For all that we're ranking dishes here, we're not placing the Osso Buco Milanese (P648) in third. Honestly, it's kind of in a league of its own. Other versions of this dish get too balsamic and dependent on a heavy tomato sauce base—but not so at Vanderlust. What you get is the best of what the meat itself has to offer, only enhanced by the other ingredients, resting on a bed of gremolata-topped risotto. We'll just shut up and let you drool in peace, then.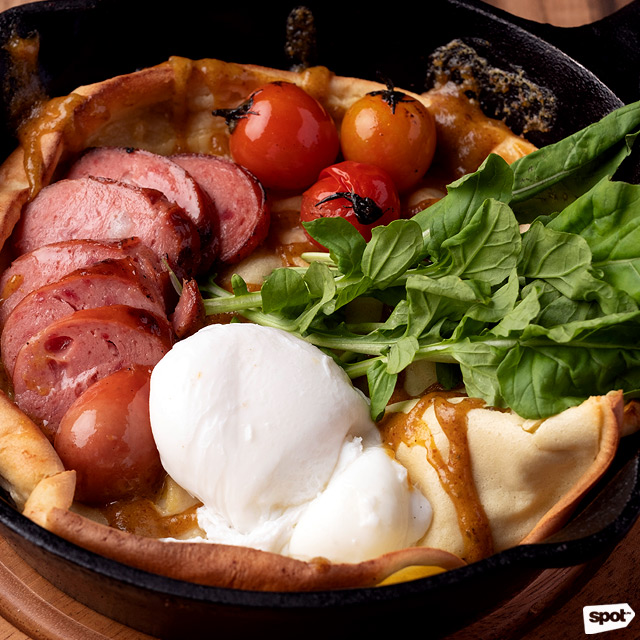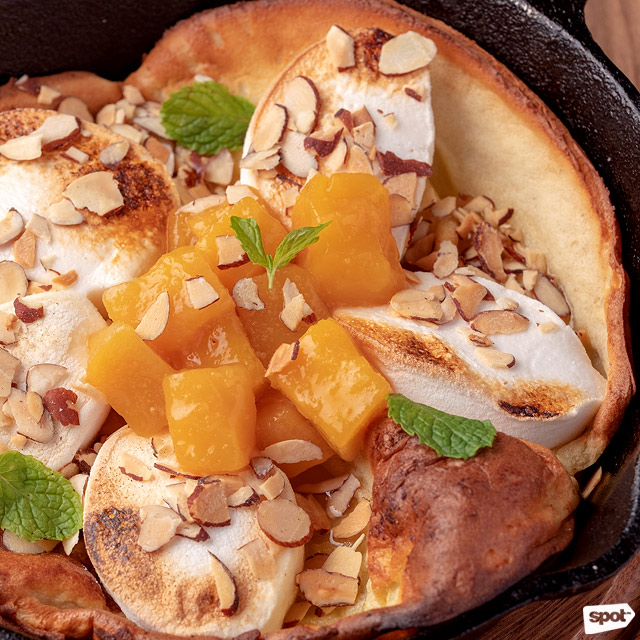 ADVERTISEMENT - CONTINUE READING BELOW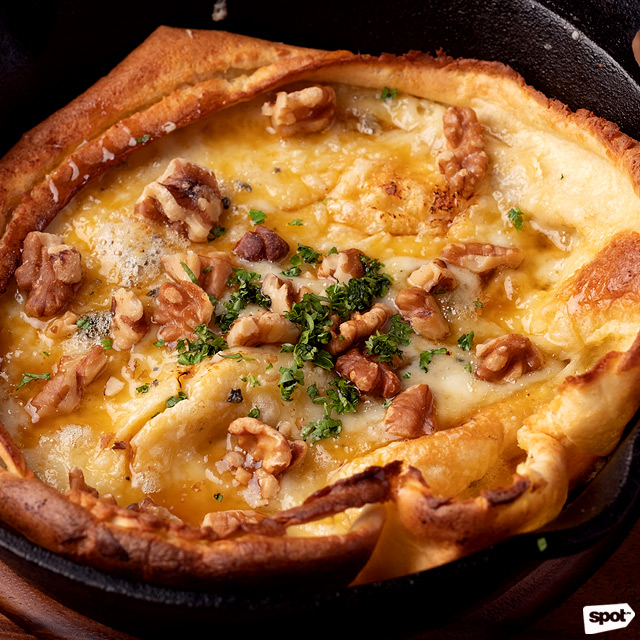 The "Dutch Babies" are pretty dang good, ranging from a proper dessert to a great middle ground between sweet and savory. Nobody puts Baby Breakfast (P298) in a corner, not with that kielbasa, poached egg, and arugula. The Lagerfeuer (P298), or Campfire, takes two of our favorite things (mango and toasted marshmallows) and mashes them together in some batter like one of those weird, stressful dreams you have that you still don't want to wake up from—as strange as they are, they're still better than real life. Our favorite, though? The deceptively simple Cheese with Cake (P298), which is basically four cheeses drizzled with truffle honey and topped with walnuts. What it made us feel can be summed up in one, only vaguely human sound: Gaaaaauuuuuuggggghhh.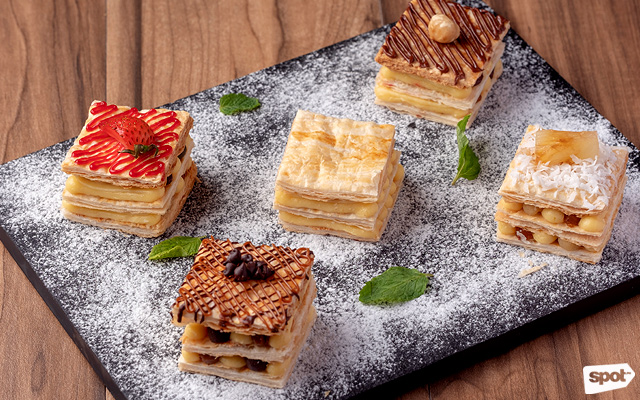 ADVERTISEMENT - CONTINUE READING BELOW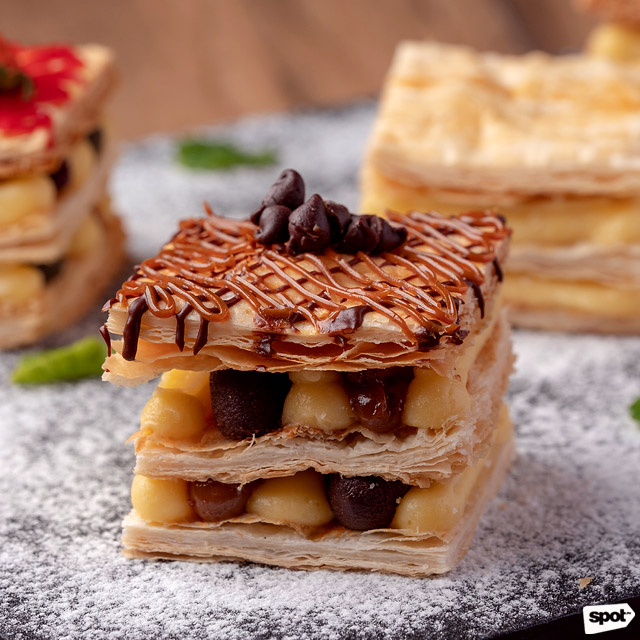 Those of you familiar with mille-feuille pastries can get your fill here; otherwise, you're in for a real treat. Literally "thousand-leaf" and also called napoleons, these layered puff pastries make for bites of flaky richness that have thrived through the centuries. The Classic Mille Feuille (P100) is a great place to start, but their Cheesecake Mille Feuille (P130/piece) is definitely the greater adventure and has funnier names, which is at least half the fun.
Kidding aside, we high-key loved them all. Suffering Nut is a fresh, almost invigorating combination of spiced pineapple and coconut—it's a sweet little shout out to the tropics. Verry Matcha leans a bit more hipster, but the subtle aroma of that popular Japanese ingredient against the tart-sweetness of berries is almost unbeatable. We say "almost" just because we think that Crying Milk (dulce de leche, sea salt, and dark chocolate) and Crazy Hazel (bananas and hazelnuts) might be your favorites.
ADVERTISEMENT - CONTINUE READING BELOW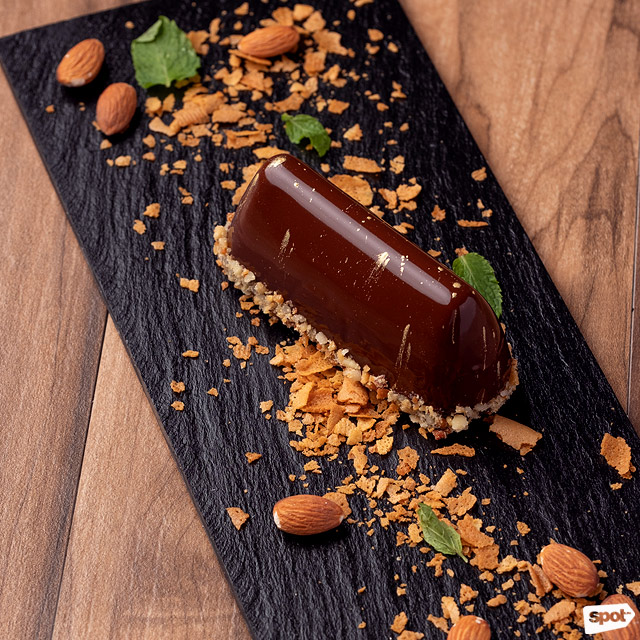 We head down to Italy for the next sweet treat, which is a plateful of mystery in and of itself. Gianduiotto (P185) is another one of those items on a menu you could read the description of and still be completely unprepared for. Its shiny exterior makes it look like hard candy, but it's actually like a chocolate-hazelnut mousse that can stand on its own. With a praline center. In spite of its size, this is one dessert that's best shared, if you know what's good for you.
We also love the menu itself. Aside from tidbits of trivia, there's a thoughtful note at the bottom that reminds you to let the staff know if you've got any dietary restrictions or food allergies—yet another testament to Mark and Valerie's attention to detail. And with that, there's really no reason not to haul your derrière over there.
ADVERTISEMENT - CONTINUE READING BELOW
Photos by Hans Fausto
Share this story with your friends!
---
Help us make Spot.ph better!
Take the short survey
Load More Stories