Same Same
6B San Rafael Street, Kapitolyo, Pasig City
Contact: 0917-765-6353
Open daily from 5 p.m. to 1 a.m.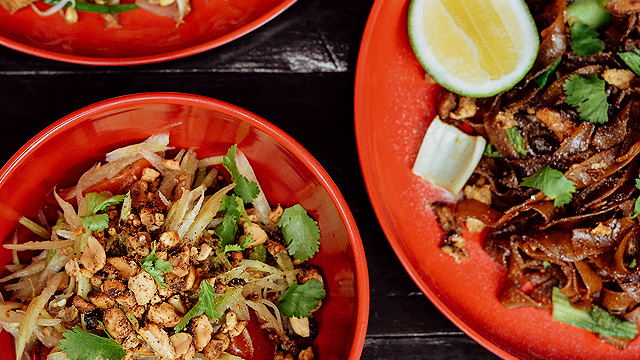 (SPOT.ph) The story of how Same Same came to be is as picturesque as the food it serves. A decade ago, owner GJ Coleco was running a recipe food blog along with his day job at an advertising agency. After feeling burned out from working in the ad industry, he decided to take a two-month sabbatical to Thailand. Little did he know his stay would stretch on for two whole years, allowing him to soak up knowledge on Thai cuisine, which enabled him to start his own restaurant when he came back to the Philippines.
ADVERTISEMENT - CONTINUE READING BELOW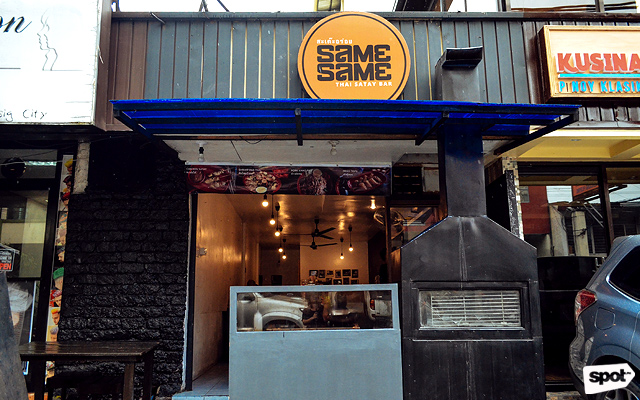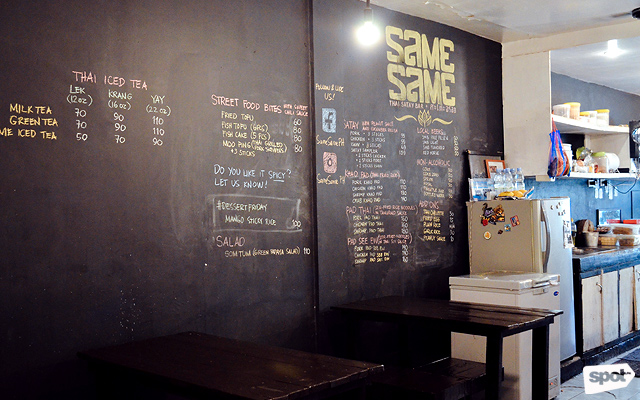 ADVERTISEMENT - CONTINUE READING BELOW
Recommended Videos
The most impressive thing? Coleco learned how to cook Thai cuisine through mere observation. "Most restaurants in Thailand had open kitchens, so I was able to observe how my food was being prepared," he says. During his two-year stay, he would dine at turo-turo spots, sit at the bar counter, and study how the cooks prepared each meal, which ingredients go with which, and what methods were used.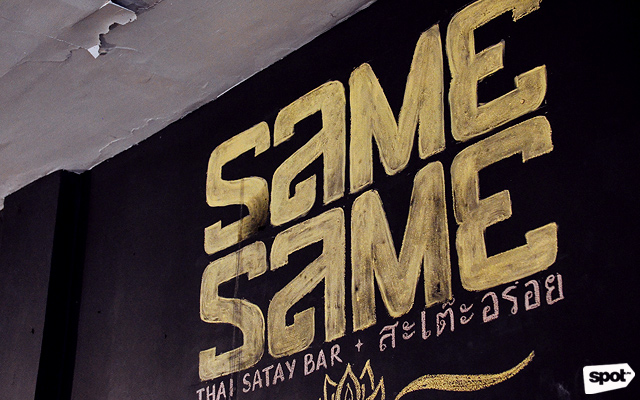 ADVERTISEMENT - CONTINUE READING BELOW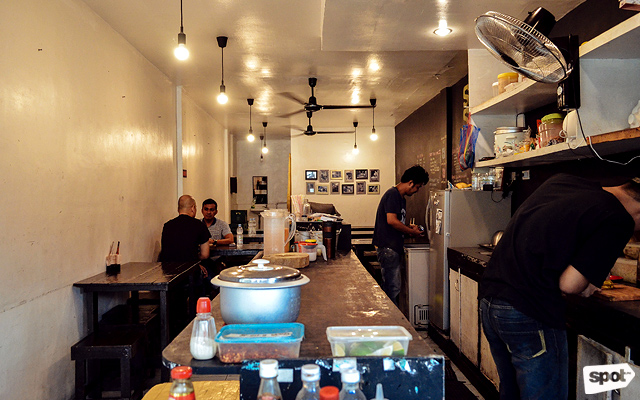 Same Same (named after a Thai's usual response to foreigners they don't understand) is patterned after these open-kitchen restaurants that Coleco frequented in the Southeast Asian country. "I wanted to focus on street food, so the place had to reflect that vibe as well," he says. His newly opened restaurant in Kapitolyo is cramped and humid—just the way it should be. The savory smell emanating from the kitchen and outdoor grill is enough to ready one's appetite.
ADVERTISEMENT - CONTINUE READING BELOW
Even better, the menu also reflects the affordability of Thai street food. Though the dishes are still pricier than actual street food, making each below P200 is a minor miracle considering the scarcity of ingredients for authentic Thai cuisine. Coleco had to substitute some staple ingredients with more accessible ones like bokchoy for Chinese broccoli, but he still used essential seasonings such as Thai fish sauce and soy sauce.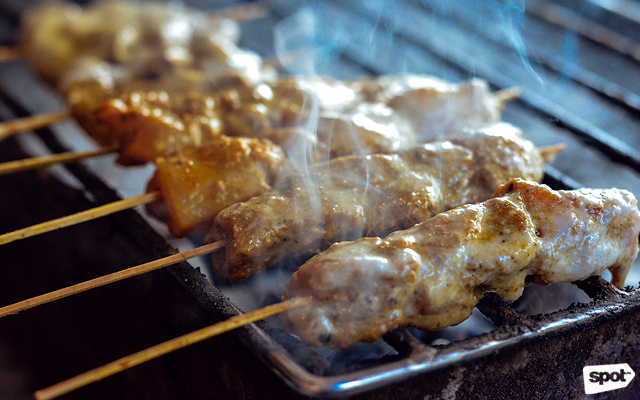 ADVERTISEMENT - CONTINUE READING BELOW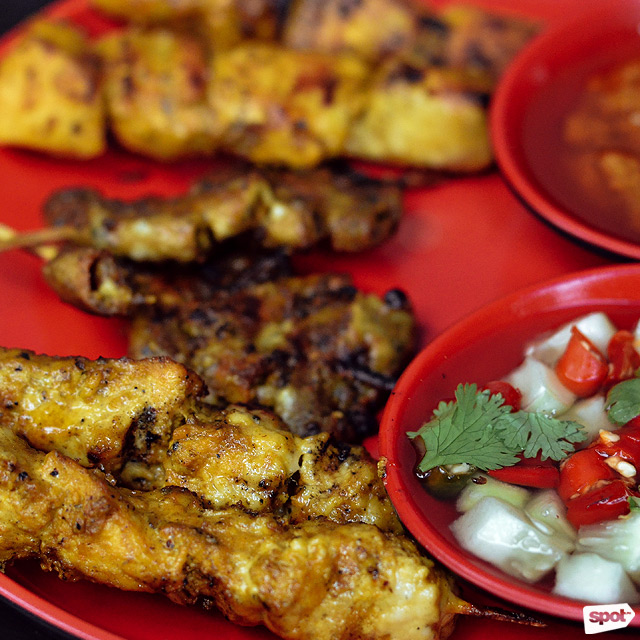 Coleco chose menu items that he thought would suit Filipino tastes, which means those with tolerable levels of spiciness. Satay is a good place to start for first-timers, with the Satay Sampler (P159) offering two sticks each of chicken, pork, and the local isaw. Two dips come with each platter—savory peanut sauce to lather each cutlet with and ajad, or a refreshing cucumber relish, to cleanse your palate after each bite.
ADVERTISEMENT - CONTINUE READING BELOW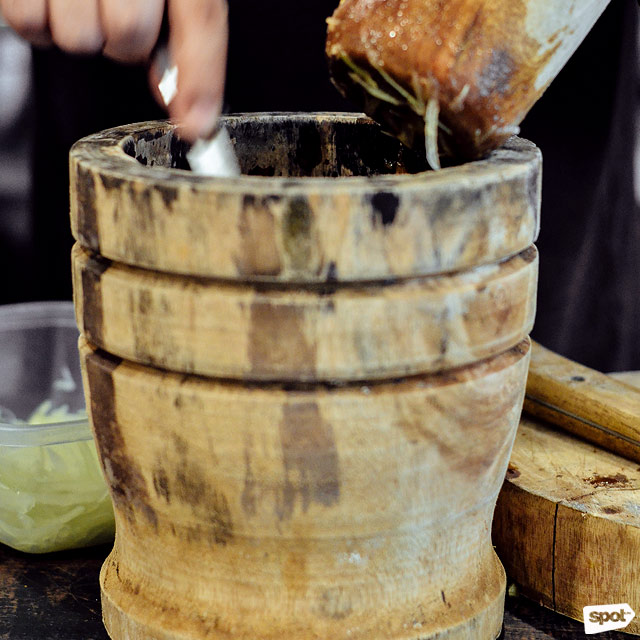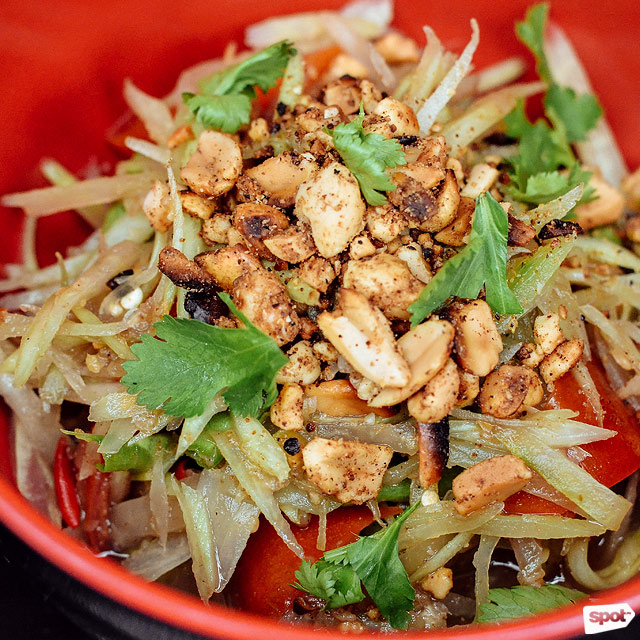 ADVERTISEMENT - CONTINUE READING BELOW
The Som Tum (P110), or green papaya salad, is another famous Thai delicacy that Coleco wants Filipinos to experience. Preparing the dish is labor-intensive as shreds of raw string beans, papaya, tamarind, lime dressing, and chili have to be pounded with a mortar and pestle. The resulting salad bowl has the essential flavor profile of a Thai dish, blending a sweet and sour tang with a kick of spiciness.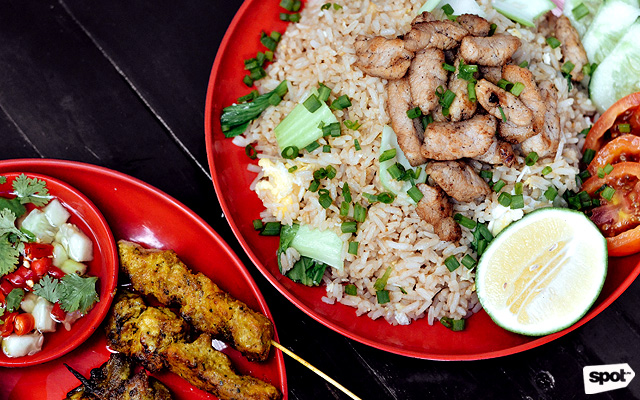 ADVERTISEMENT - CONTINUE READING BELOW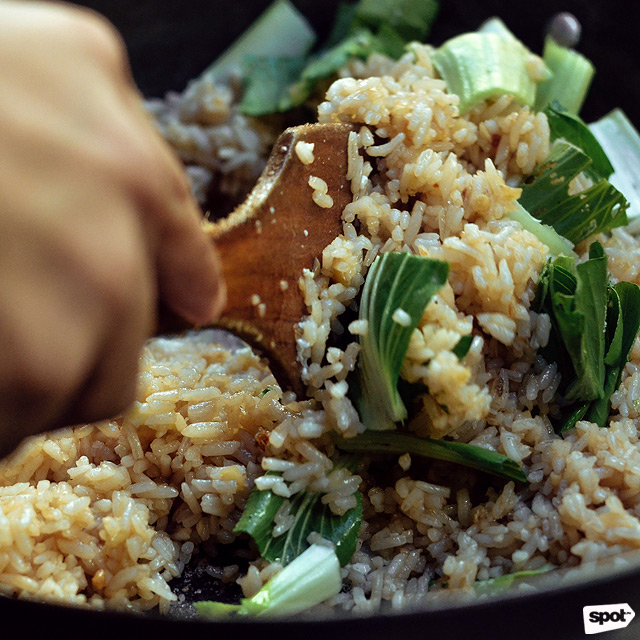 The heavy courses are as staggering as they are affordable. Same Same's khao pad dishes (Thai for stir-fried rice) is a mountain of seasoned rice with meat cutlets mixed in, guaranteed to fill you up while hitting you with a myriad of flavors. The Pork Khao Pad (P110) is a must-try, together with the Crab (P140) and Shrimp (P160) varieties. Don't forget to squeeze lime juice over the rice!
ADVERTISEMENT - CONTINUE READING BELOW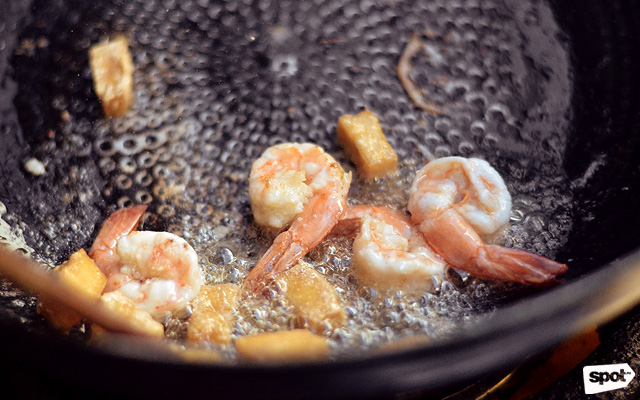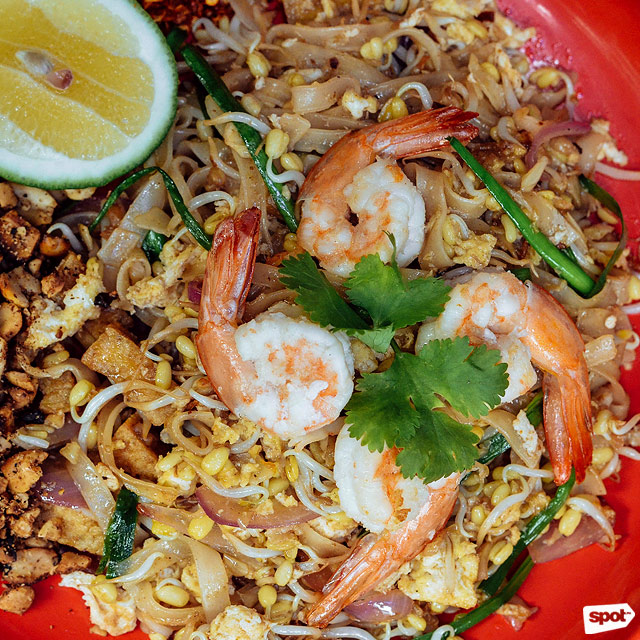 ADVERTISEMENT - CONTINUE READING BELOW
Coleco initially left pad thai off the menu since it didn't really qualify as street food, but we're thankful he kept it in. The soft noodles are counterbalanced by the crunchiness of the beansprouts, while the roasted nuts add texture and flavor to the dish. The Shrimp Pad Thai (P180) is great, though its chicken and pork counterparts come close, too.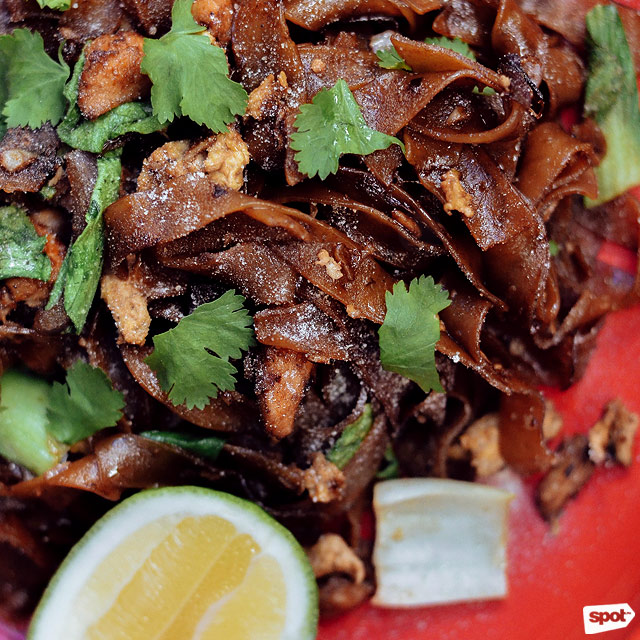 ADVERTISEMENT - CONTINUE READING BELOW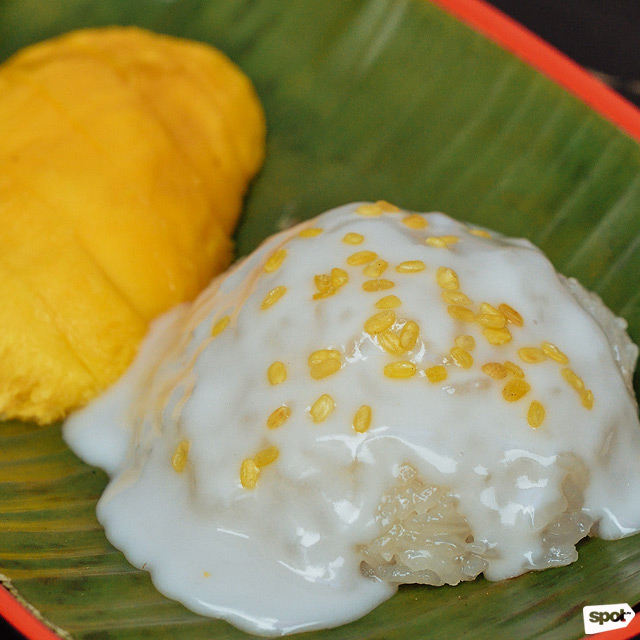 Pad see ew, the lesser known sister of pad thai, features prominently in the Same Same menu. The noodles are chewier and sweeter due to it being cooked in soy sauce and sugar, and four more seasoning ingredients are used to spice up each variant of the dish. Diners can choose between the Pork Pad See Ew (P140), Chicken (P140), and Shrimp (P160).
ADVERTISEMENT - CONTINUE READING BELOW
The only thing lacking at Same Same is a selection of desserts, as the restaurant can only offer Mango Sticky Rice (P100) at the moment. The catch: It's only available on Fridays—their take on the Thai dessert entails a long preparation period that involves soaking the rice overnight, steaming it for a long duration, and cooking the coconut sauce separately. One mouthful of this Thai dessert makes it worth waiting for, though, so be sure to treat yourself to it to start off the weekend!
At Same Same, it's safe to say you'll be getting as close to authentic Thai street-dining experience as you would if you were in Bangkok or Chiang Mai: The sights, the aromas, the flavors. We're just thankful the restaurant saved us from buying a ticket—at least for now.
Photos by Marikit Singson
Share this story with your friends!
---
Help us make Spot.ph better!
Take the short survey
Load More Stories