Chuck's Deli Returns With a New Look But the Same Tasty Sandwiches
The Buffy is back!
Chuck's Deli
4636 J. Molina Street, Poblacion, Makati City
Open from 11 a.m. to 11 p.m. (Monday to Saturday)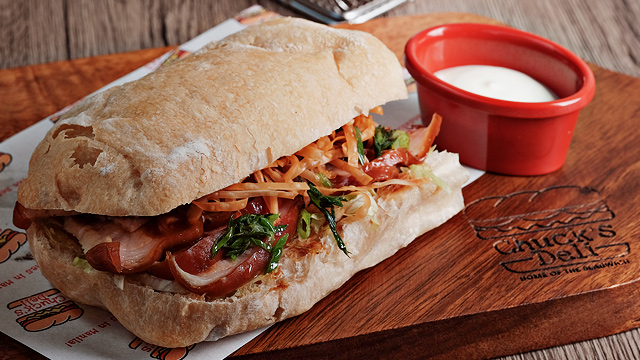 (SPOT.ph) Much has changed since Chuck's Deli first opened in 2011—for one, Bonifacio Global City has grown from an expanse of greenery with a few establishments here and there to a full-blown commercial district. "Our intention was to move further down BGC, somewhere closer to where people lived," shares owner Katrina Kuhn-Alcantara. "But then I had a daughter, and we also decided to open another restaurant so I said, 'Let's take a break.'"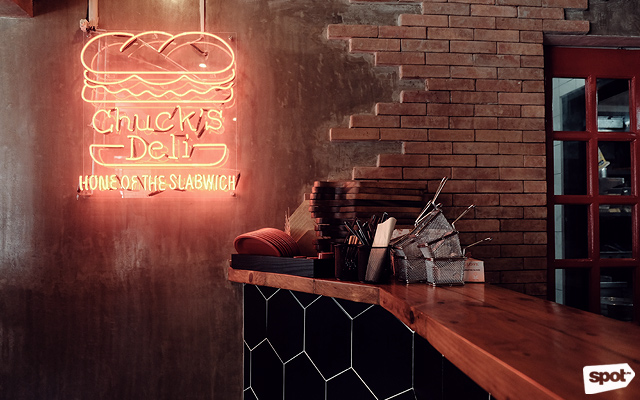 ADVERTISEMENT - CONTINUE READING BELOW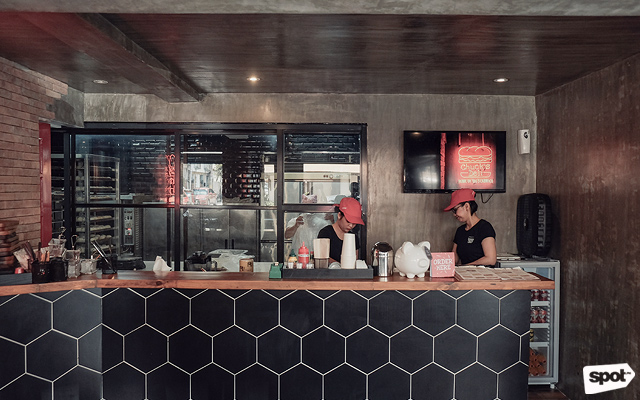 CONTINUE READING BELOW
Recommended Videos
The break went from a year to almost four years, something Kuhn-Alcantara didn't intend to happen but welcomed nonetheless. The opportunity to reopen came when a friend offered her a space in a quiet side of Poblacion. "My friend told me that the space was available, and our office and commissary were here already," she recounts. "So it was really more because of convenience. But the market here is really different than the one we had in BGC."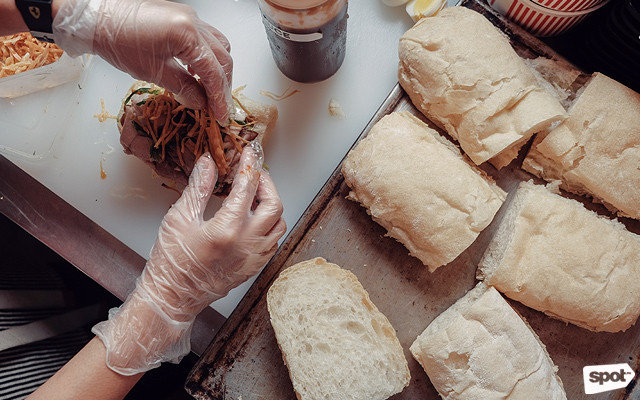 ADVERTISEMENT - CONTINUE READING BELOW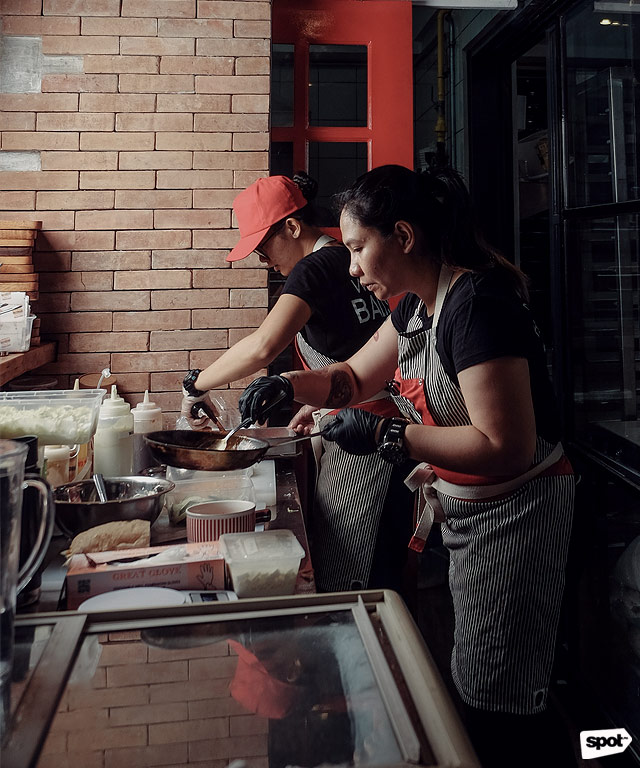 A different neighborhood meant a new look—Chuck's Deli stepped away from the bright, cheery interiors of their original branches for an edgier vibe that fits Poblacion with a neon-lit sign and dark-wood décor. They have an accent mural, too—floral art that graces their al-fresco area. "Times have changed, and you have to adapt," says Kuhn-Alcantara. "Though my friend did tell me, 'Natabi ka lang sa Kermit, naging hipster ka na!"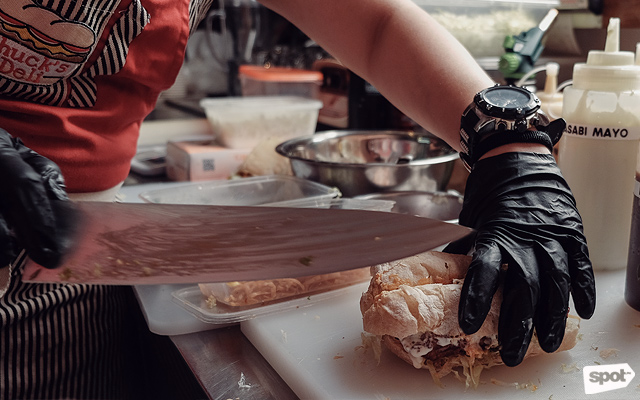 ADVERTISEMENT - CONTINUE READING BELOW
Fans of the original don't have to fret too much, though: They may look a bit different, but their menu is pretty much the same. They have done away with the burgers and hot-dog sandwiches—"There a lot of places now where you can get them better because they really specialize in them," explains Kuhn-Alcantara—but the Slabwiches are back.
There are a few tweaks: The Garlic Sauce and Spicy Garlic Sauce now come on the side in squeeze bottles—a good thing, really, because now you can have as much of the addictively zesty sauces as you want. But their hefty sandwiches are still pretty much the same, though with a few improvements here and there.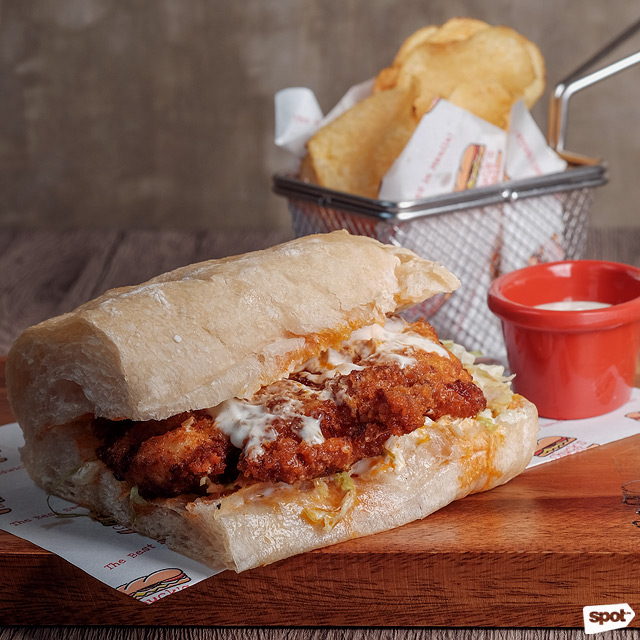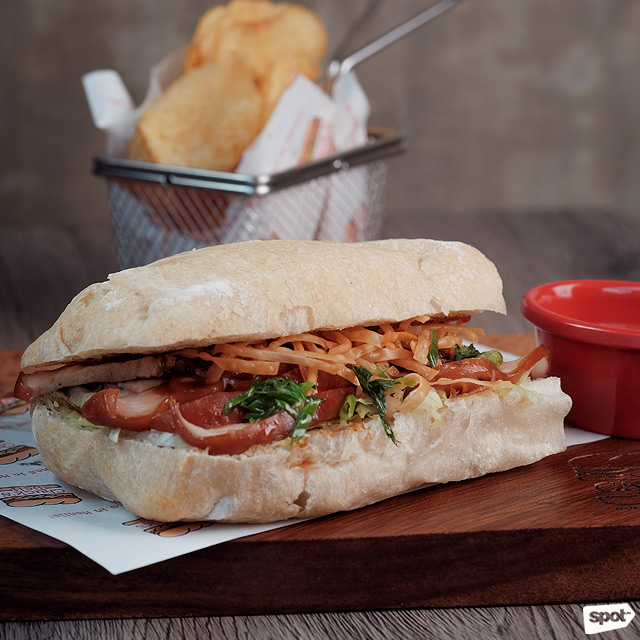 ADVERTISEMENT - CONTINUE READING BELOW
The Buffy (P375) is still sure to be a runaway crowd favorite, with thick chunks of crispy chicken coated in a spicy-tangy buffalo sauce and sandwiched between ciabatta that's made fresh in-house. But the Faking Duck (P375) is a strong contender: As the name suggests, the sharply sweet hoisin sauce makes you think of Peking duck, but you get soft, succulent roast-pork slices instead. It's not a lesser substitute, for sure: The pork is almost melt-in-your-mouth soft but still has enough bite to be substantial, and the crispy noodles add a wonderful, crunchy contrast.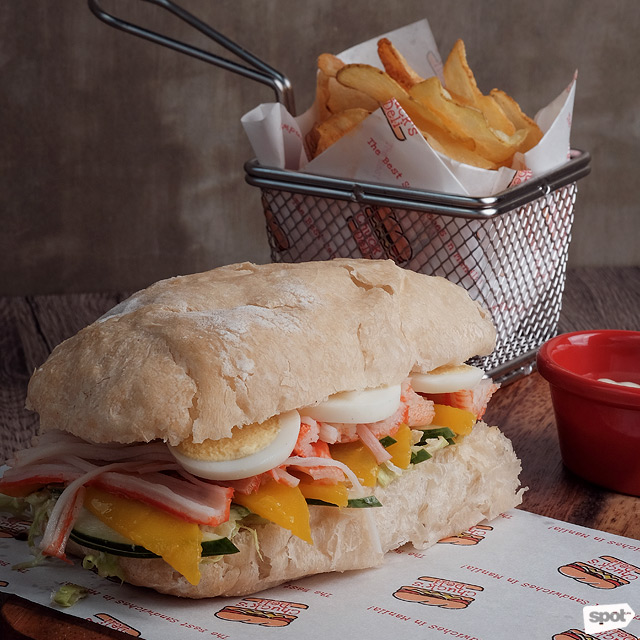 Light isn't a word we'd readily use for any Slabwich, but it is appropriate for the California Wacky (P295). Still heftier than a regular sandwich but a fresher option if you're not in the mood for meat, this Slabwich is stuffed with kani, mango, egg, and lettuce, with the sharp heat from wasabi mayonnaise spicing things up.
ADVERTISEMENT - CONTINUE READING BELOW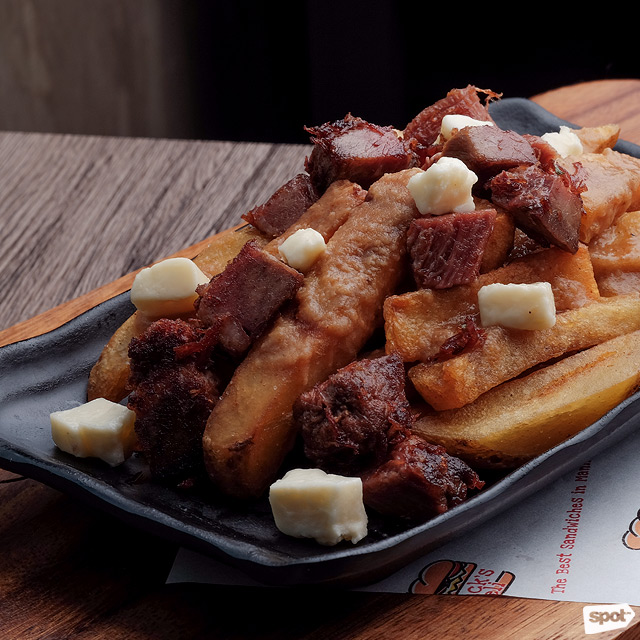 If you're not in the mood for bread, you can also get the Slabwich fixins on top of their Poutine. The Reuben Poutine (P290) for example, has huge chunks of tender roast beef, sharp cheese curds, and savory gravy. Currently, only three kinds of poutine are available, but Kuhn-Alcantara shares that the goal eventually is to create a poutine counterpart for most of their sandwiches.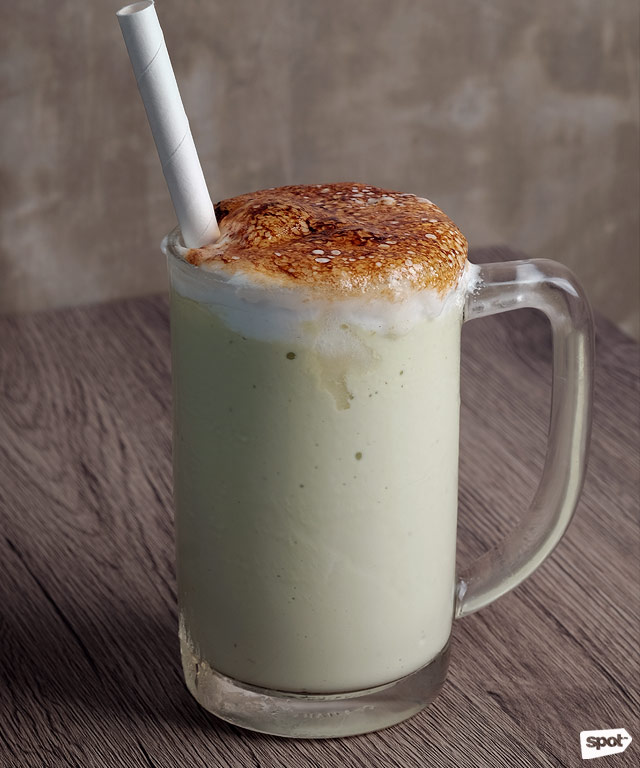 ADVERTISEMENT - CONTINUE READING BELOW
"When we first opened Chuck's Deli, I felt like we were ahead of our time," says Kuhn-Alcantara. "There weren't that many places offering big sandwiches yet. But now, people know that a sandwich isn't just merienda. It's a meal, too." Competition may be stiffer now, but Chuck's Deli is ready to prove—with their honest-to-goodness fresh ingredients and winning combinations—that they are still on top of the sandwich game.
Photos by Majoy Siason
Share this story with your friends!
---
Help us make Spot.ph better!
Take the short survey
Load More Stories