Tiyo Craft Kitchen & Bar
CKB Centre, Tomas Morato corner Scout Rallos, Diliman Quezon City
Contact: 0967-206-6730
Open from 5 p.m. to 1 a.m. (Sunday to Thursday), 5 p.m. to 3 a.m. (Friday and Saturday); Closed on Mondays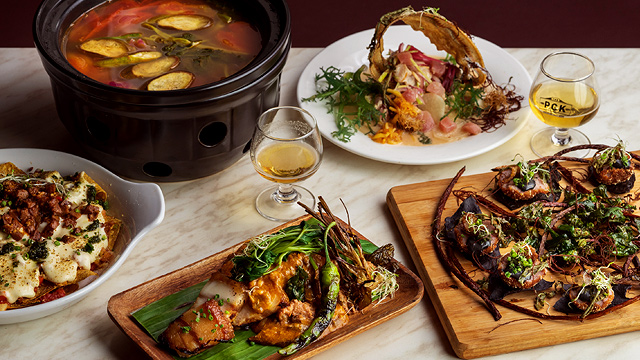 (SPOT.ph) Where to begin? It's difficult to place Tiyo Craft Kitchen & Bar under one category, but that's hardly the point, as far as they're concerned. Old school never looked this good, for starters—a semi-industrial chic shell envelops what appear to be classic pieces from your great aunt's house, and an overall sense of benevolent déjà vu.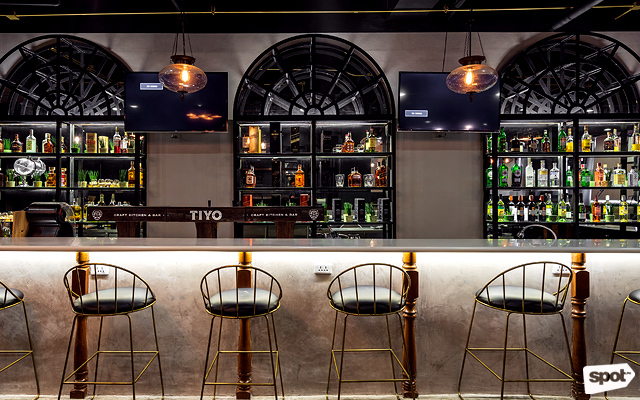 ADVERTISEMENT - CONTINUE READING BELOW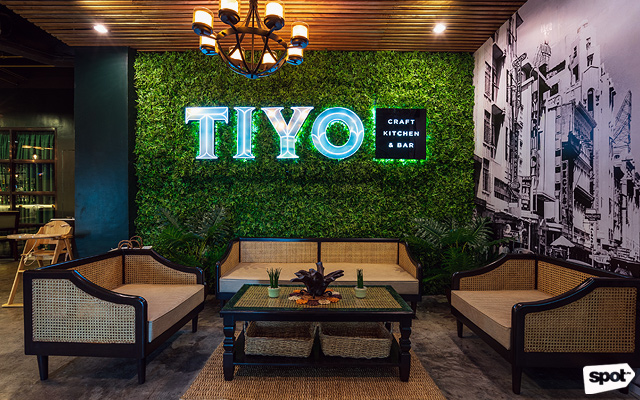 History-slash-architecture nerds might feel a deep connection to this place. The liquor shelves draw the eye the most—at least on our end, but that's not indicative of anything, ahem—with their familiar lines, purposefully reminiscent of those old Escolta windows.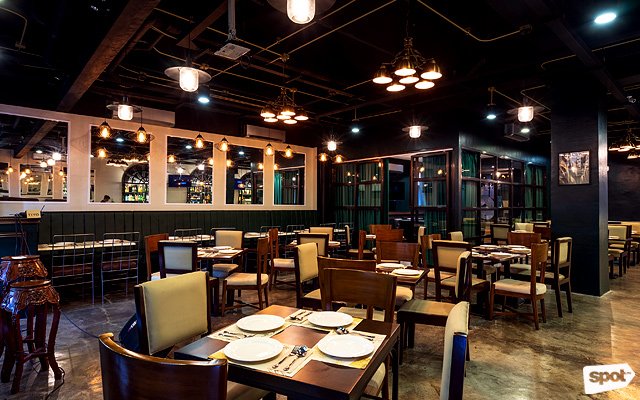 ADVERTISEMENT - CONTINUE READING BELOW
Recommended Videos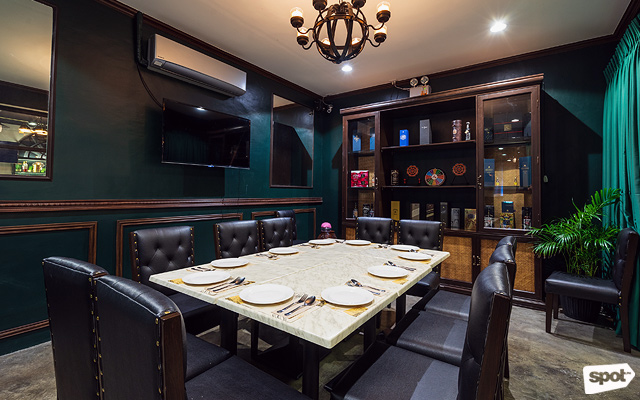 We could go on and on about the interiors, but partners in life and in crime Sam Beltran and Mark Tating didn't have you come all this way just for you to look at the place. They mean business, and you're probably not ready for what's about to go down here.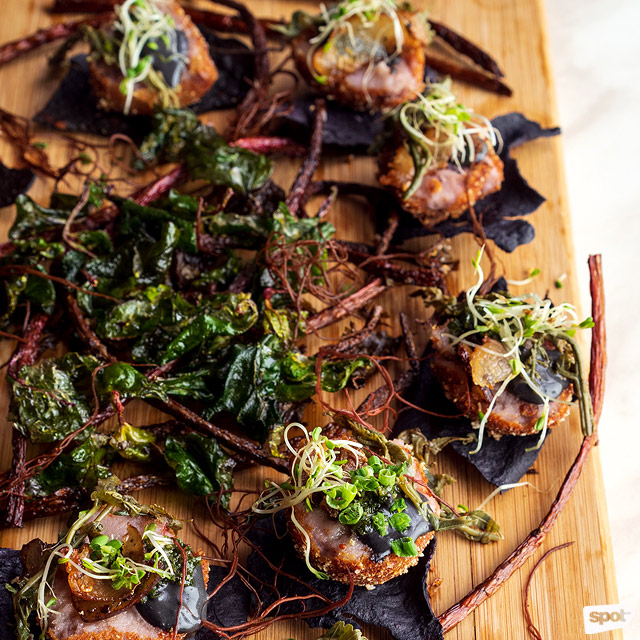 ADVERTISEMENT - CONTINUE READING BELOW
The Fili-Pintxos (P280) are an easy transition from your usual restaurants to Tiyo. The traditional elements of pintxos are still present, but the ingredients have been quite decidedly swapped out for our homegrown stuff. So not only is it divine, it's also patriotic. Or whatever appeals to you. Just eat it, damn it.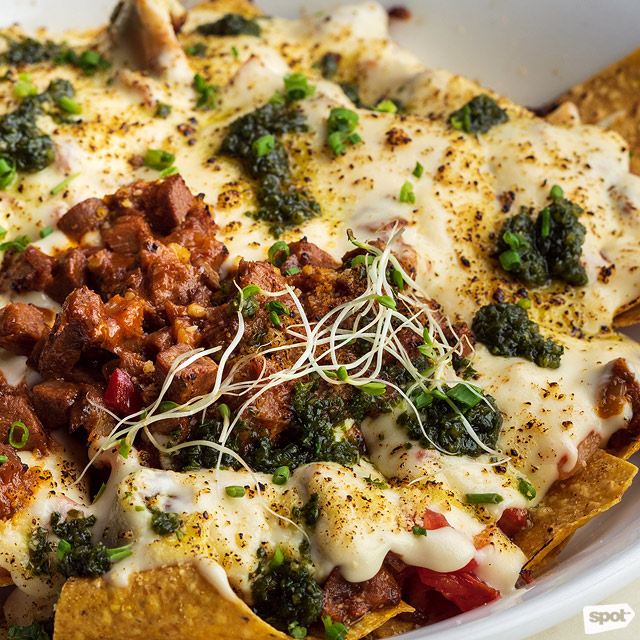 The same can be said for their nachos, specifically their Lengua Kaldereta Nachos (P380). This plate needs very little introduction, because on the whole you know what's coming—great crunch, tender meat, dollops of salsa—but the three magic words that give it an entirely new selling point are "kesong puti sauce." Yes. We know.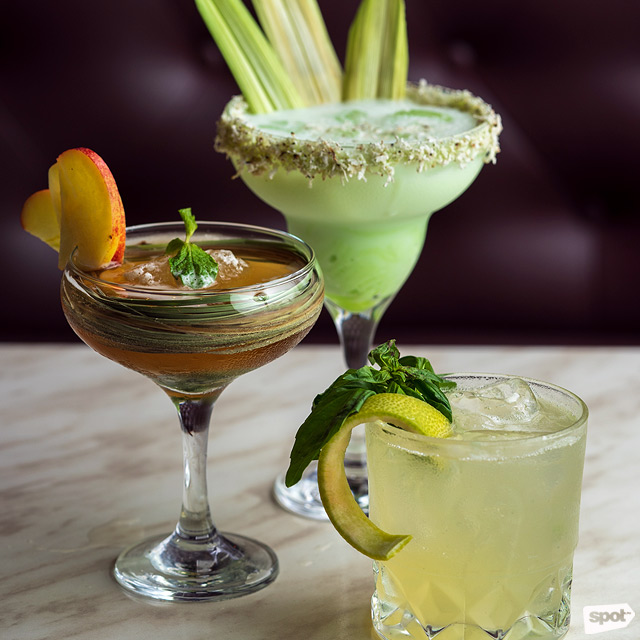 ADVERTISEMENT - CONTINUE READING BELOW
Before moving forward, we suggest downing a few sips—nay, gulps—of the Trip to Quiapo (P280), all tropical and refreshing and exactly what you need either to cut through grease, however glorious, or to generally cleanse the palate. Pedro's Uprising (P280) is an excellent basi-based alternative, lingering comfortably on the right side of tart.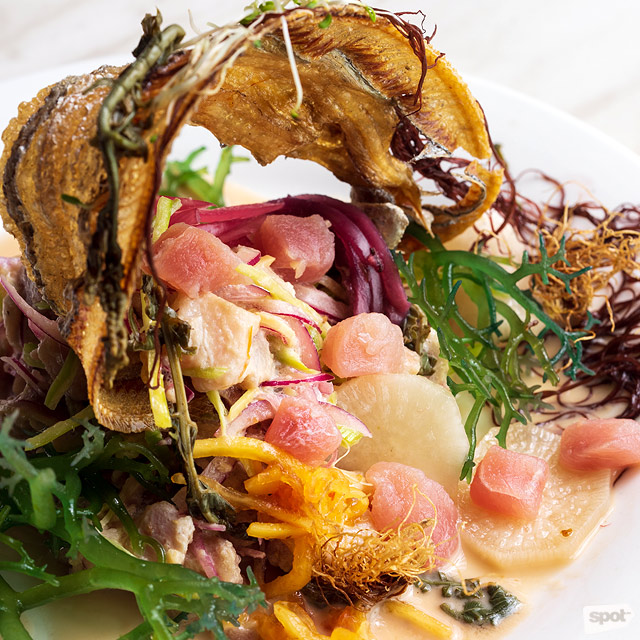 The Three-Fish Coconut Kinilaw (P420) is not only a wonder to behold on the plate; it's a good first look into what Tiyo's menu is really all about. "When we talk about Filipino food," says Beltran, "we tend to [get pretty regional] and Metro-centric. There's so much more out there. We're not saying that we do it just as well, of course not… but we're hoping to give you a taste of the rest of the Philippines." And if that doesn't make you want to go, then we don't know what to tell you anymore.
ADVERTISEMENT - CONTINUE READING BELOW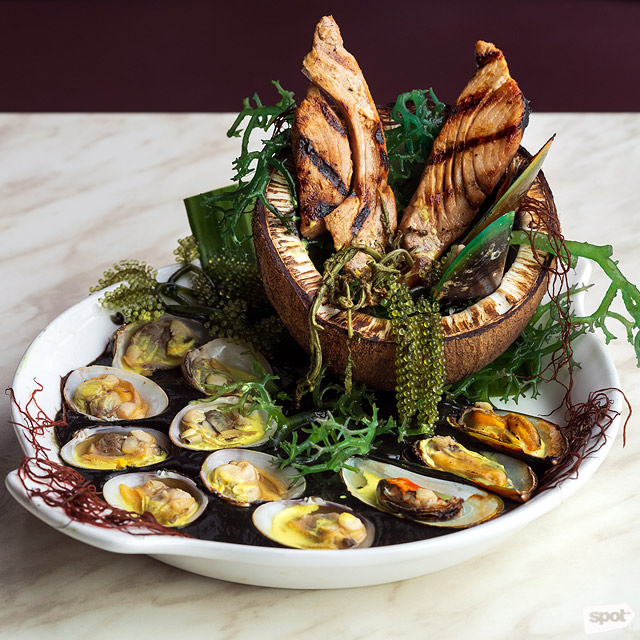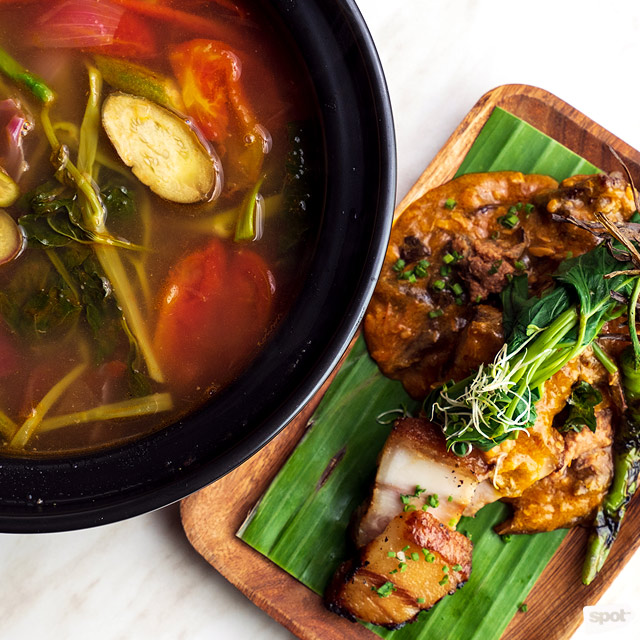 The Ginataang Lamang Dagat with Squid Ink Sauce (P495) is, quite frankly, to die for, with its cohesive creamy coconut-and-ink sauce coating the seafood smorgasbord. And the painful part is that this isn't even the best thing they serve. No, that award might have to go to their Inihaw na Liempo Sinigang (P495), just because. Sinigang that isn't deeply, face-wrinklingly, nigh-unbearably sour is not the dish it claims to be. But at Tiyo, there is no danger of such fraud. The pork belly is already marinated prior to grilling, only to be smothered in the savory sauce again after. Then you get the soup on the side. And then you're ready to meet St. Peter, possibly.
ADVERTISEMENT - CONTINUE READING BELOW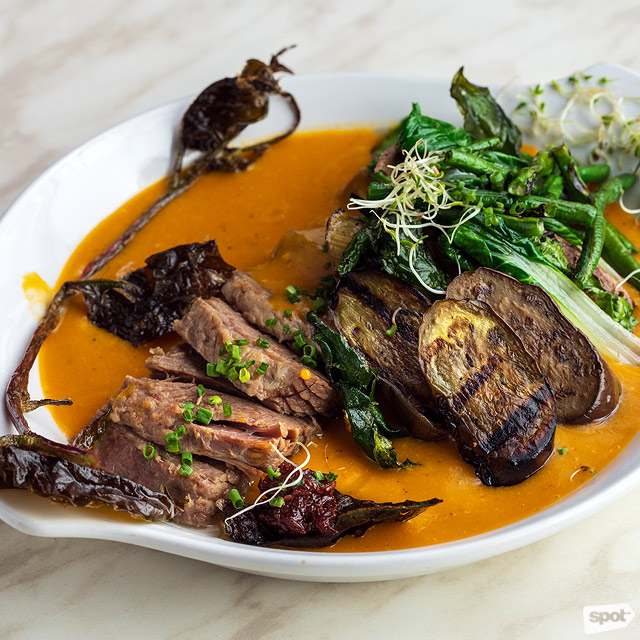 An honorable runner-up can be found in the Kare Kareng Corned Beef with Guinamos (P560), with the meat being prepared in-house, so the salt content is kept under control. All we can coherently say about this—and really, the menu overall—is that these people know their sauces. Damn if that bagoong Ilonggo isn't the best thing ever.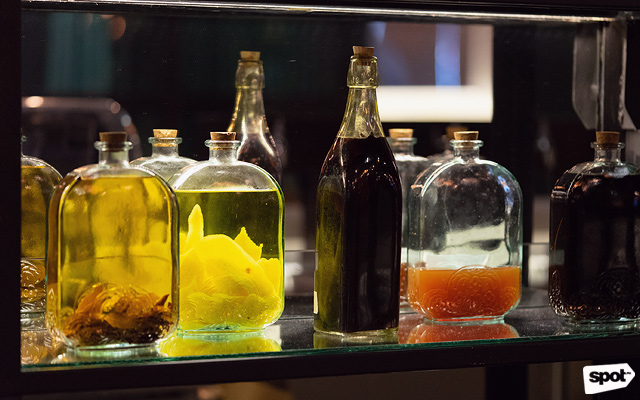 ADVERTISEMENT - CONTINUE READING BELOW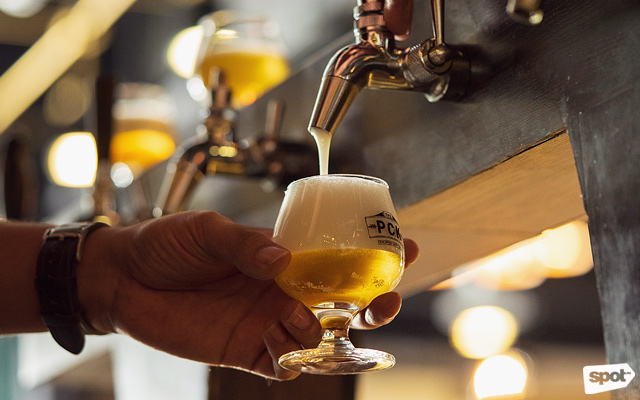 Finish it all off with your third drink of the night, the Streetside Special (P280), which we're affectionately calling the Sorority Girl Drink. It's coconut rum treated right, y'all.
Tiyo Craft Kitchen & Bar is, overall, nothing less than an ornament to Tomas Morato's ever-shifting landscape, and one we hope sticks around for a long time. At best, it's an adventure around our islands when you can't board a boat yourself; at worst, it's really, really good food.
Photos by Patrick Martires
Share this story with your friends!
---
Help us make Spot.ph better!
Take the short survey
Load More Stories