This New QC Joint Will Make You Go Wild for Steaks and Cocktails
Don't forget to smother that steak with their homemade herbed butter.
WYLD Kitchen x Bar
2/F Unit 2, The Grandia Place, Mother Ignacia Avenue, Quezon City
Open from 5 p.m. to 1 a.m. (Sunday to Wednesday) and 5 p.m. to 3 a.m. (Thursday to Saturday)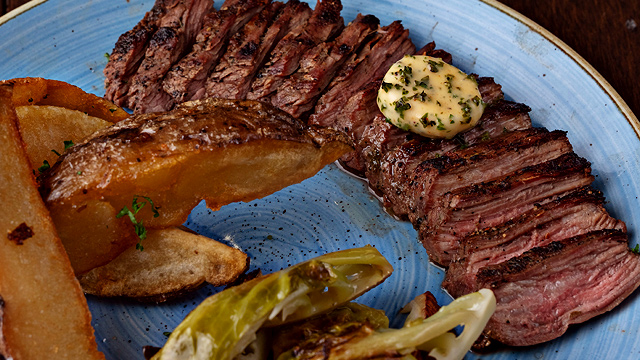 (SPOT.ph) It's not quite rustic, however distant it is from any semblance of frills, but WYLD Kitchen x Bar can give off that vibe at first. There's much, much more to it than meets the eye.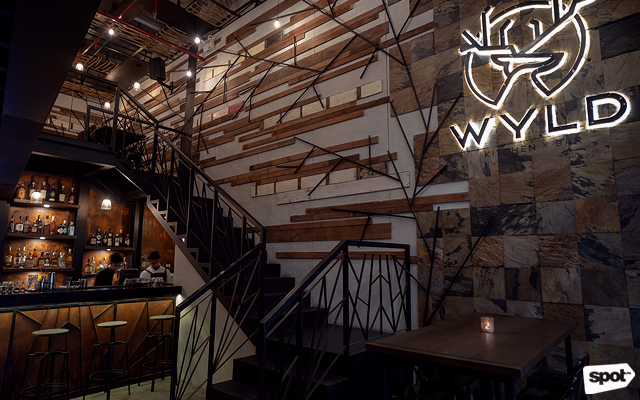 ADVERTISEMENT - CONTINUE READING BELOW
Inspired by the wilderness of Colorado, chef and owner Kenn Gonzales wanted to add another layer to the typical Filipino idea and overall understanding of comfort food—it isn't all stretchy cheese on absolutely everything and hyper-sweet desserts.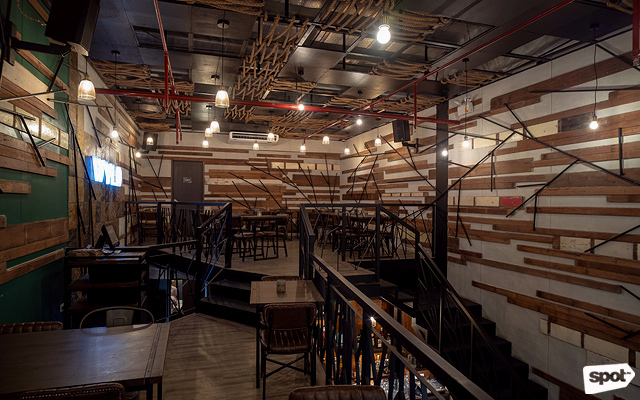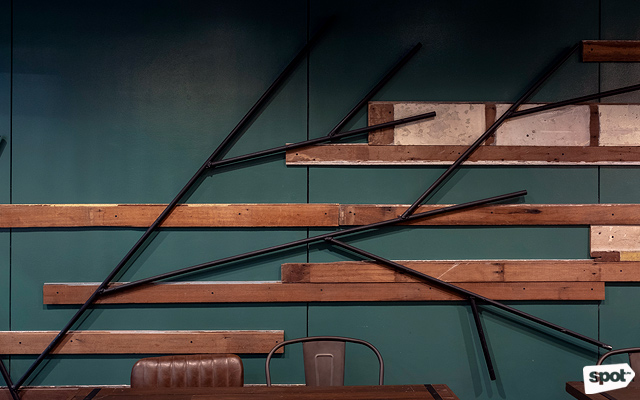 He's even put plenty of thought into general sustainability, unafraid of the zero-waste bandwagon and looking to the future of the food industry: "It's important," he says, "And there's always a way if you get creative." All the wood and metal used in the restaurant are recycled—plus, "We got it for really cheap," Gonzales quips with a laugh—and there's no plastic in sight.
CONTINUE READING BELOW
Recommended Videos
But as wonderful as that is, and as waste-conscious as we know you all are, you're here for the food. As you should be.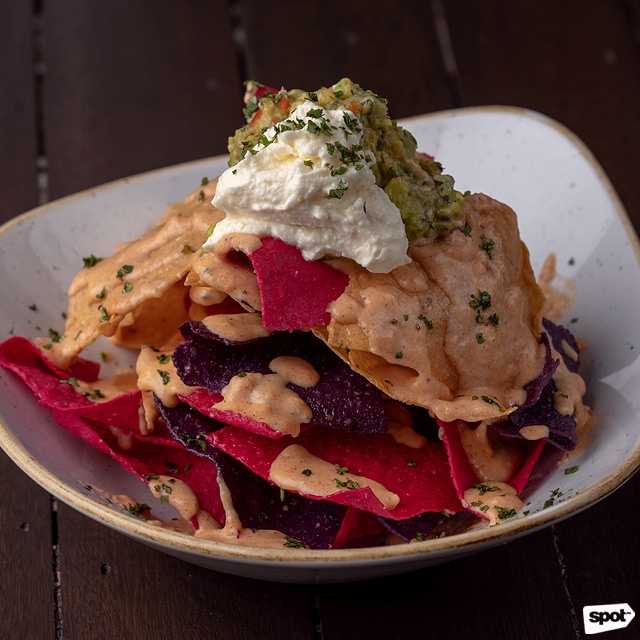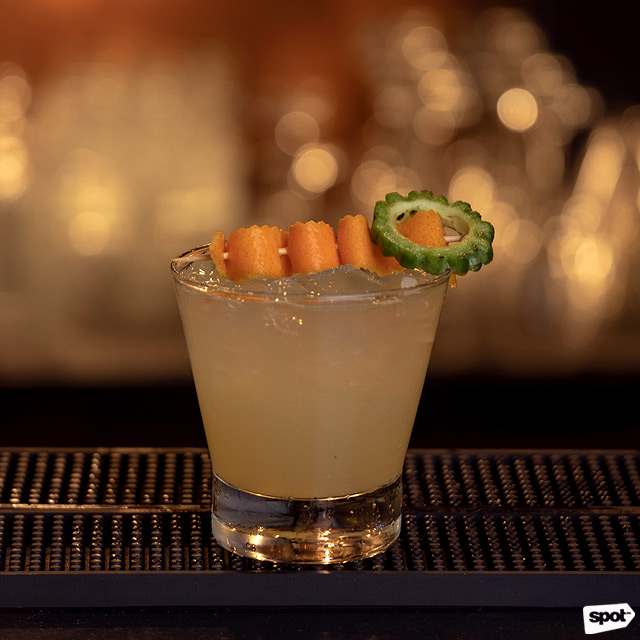 ADVERTISEMENT - CONTINUE READING BELOW
The Nachos (P349) are so, so fresh, you wouldn't believe it. All your favorite parts about nacho platters are present—the crunch, the creaminess, the comfortable way you eat it—and then some. Apologies to the cilantro-averse, but it's exactly that extra aromatic layer in the in-house guac that makes this plate special. Pair this with one of WYLD's signature drinks, Piñalaya (P249). Ampalaya, as it stands, is possibly more controversial than pineapple on pizza was last year, but trust us when we say that whichever way you lean, you'll probably love this zesty and bittersweet sip.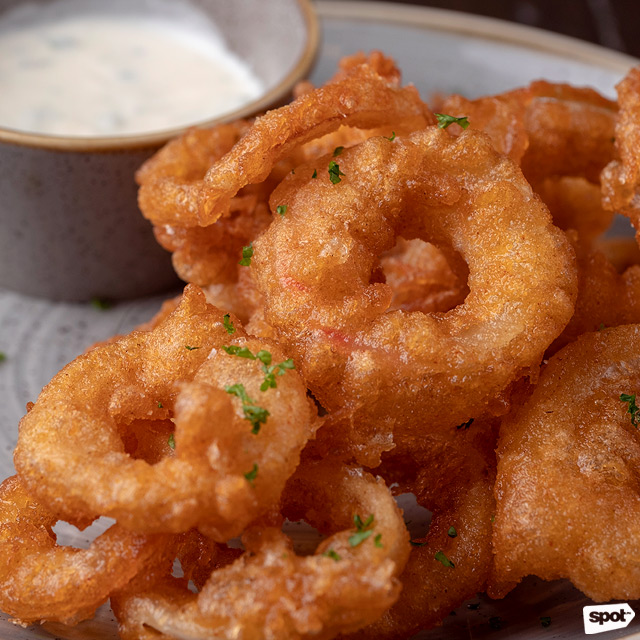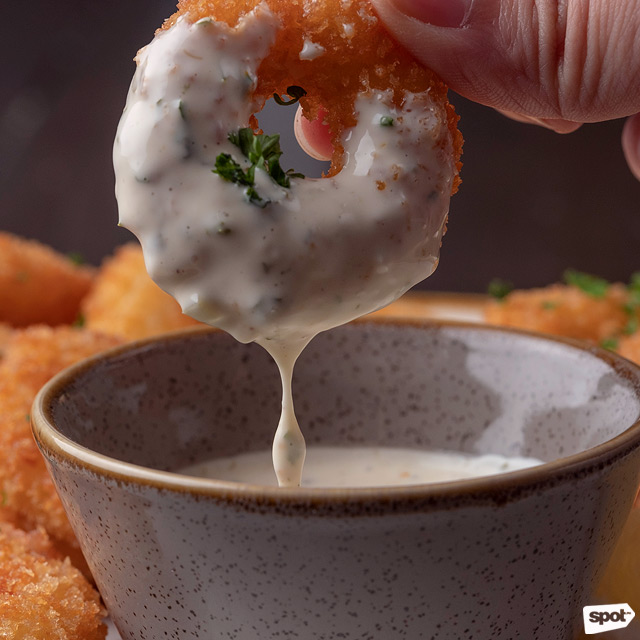 ADVERTISEMENT - CONTINUE READING BELOW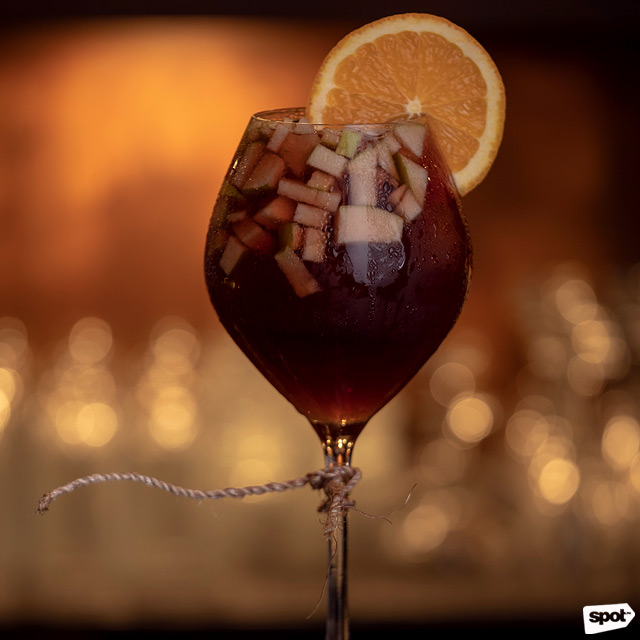 Between the crispy Onion Rings (P179) and the lightly coated but absolutely fluffy Calamari (P249), you'll have a hard time choosing your appetizer for the night. That's fine. Get both! No, really—they're both amazing. Just make sure you're sharing or you'll get too full too soon and we know how you hate it when that happens. Take a Mulberry Sangria (P299) with them, either way; the citrus flavors and rum cut through the grease expertly.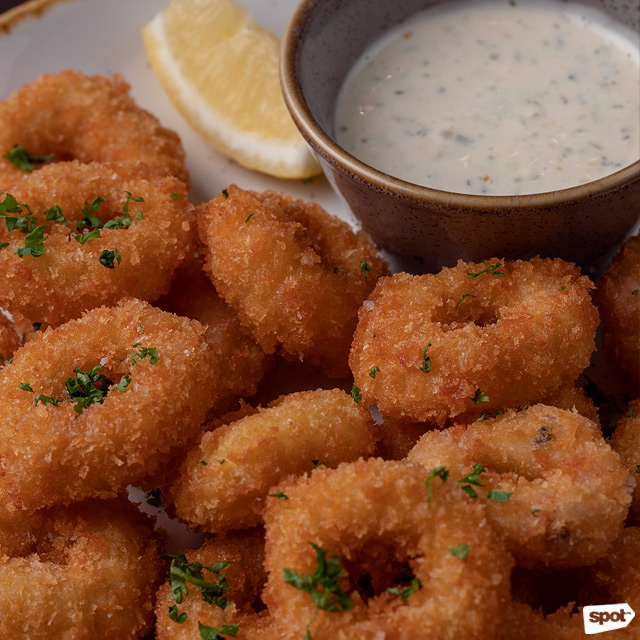 ADVERTISEMENT - CONTINUE READING BELOW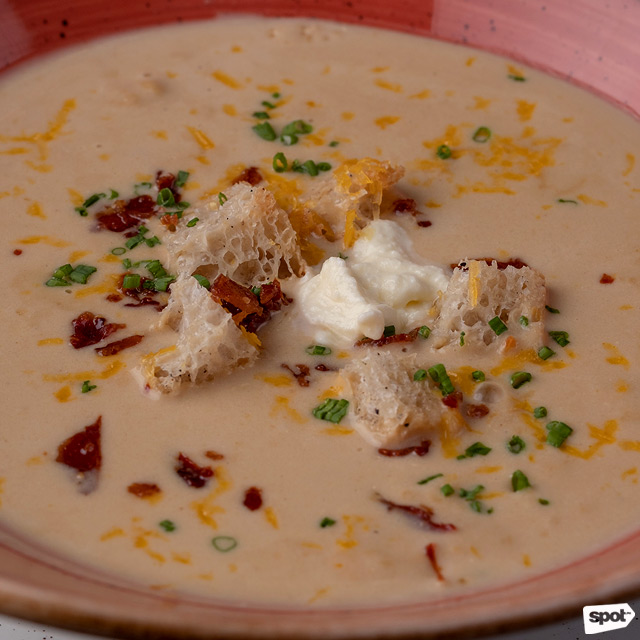 You've got a few more routes for comfort food: The Ale Cheddar Soup (P249) is, without a doubt, an edible campfire in the middle of the city, sans the hazard. You get richness from the starch of liquified potatoes, an acidic bite from the ale and sour cream, and smoky goodness from the bacon. Long story short—we're not sure how we lived without this until now.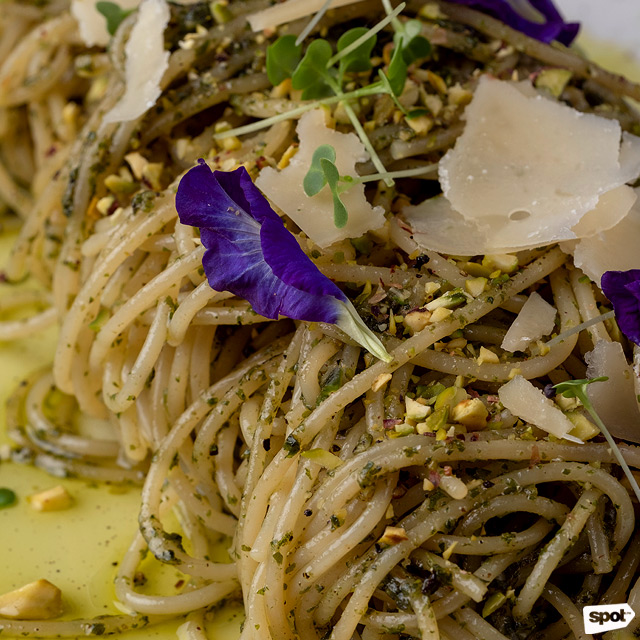 ADVERTISEMENT - CONTINUE READING BELOW
There's a tiny adventure to be had with WYLD's take on Pesto Pasta (P349). The lingering sweetness of pistachios (we know!) meets the subtle earthiness of micro-greens, sprinkled with the subdued saltiness of parmesan. Throw on some edible flowers and you've got a Pinterest meal that's got a lot more going for it than just aesthetics—but it really is pretty.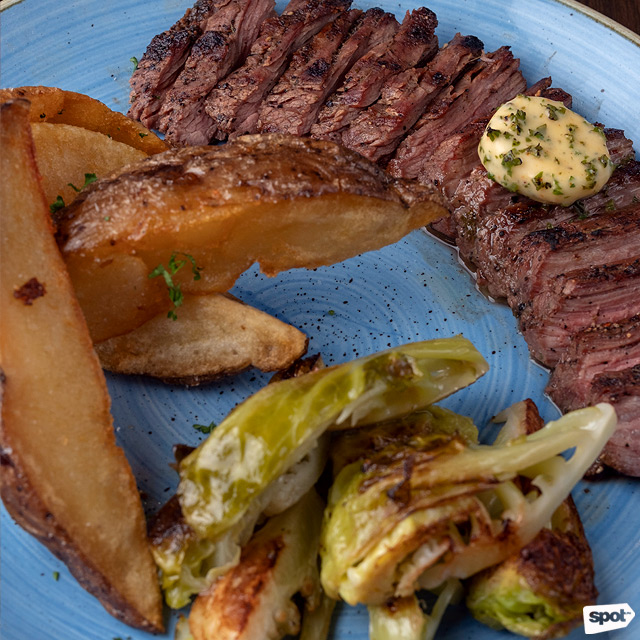 If you're craving a bit more bite and chew, the Grilled Herb Marinated Flank Steak (P549) is for you. That herb butter over the medium-rare (if you like) beef just cannot be rivaled. And, sure, you could maybe do something similar at home, but why make the effort if you're already in the area?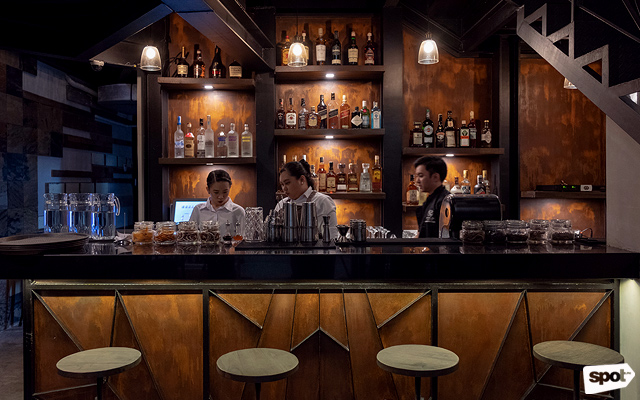 ADVERTISEMENT - CONTINUE READING BELOW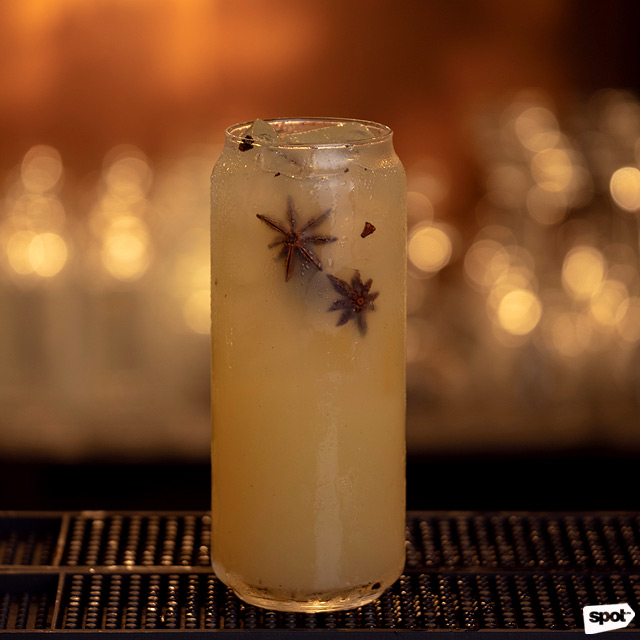 In a sea of wines and beers, it's easy to get a little woozy—drink responsibly, kids—so we'll go easy on you with a couple of their nothing-short-of-gorgeous mocktails. Their Pineapple Express (P109) is a refreshing, fragrant thing with its dash of clove and star anise. The Aloe & Coco (P119) is our vacation drink of choice, though; it's pretty, it's crisp, and it can foil the steak really well.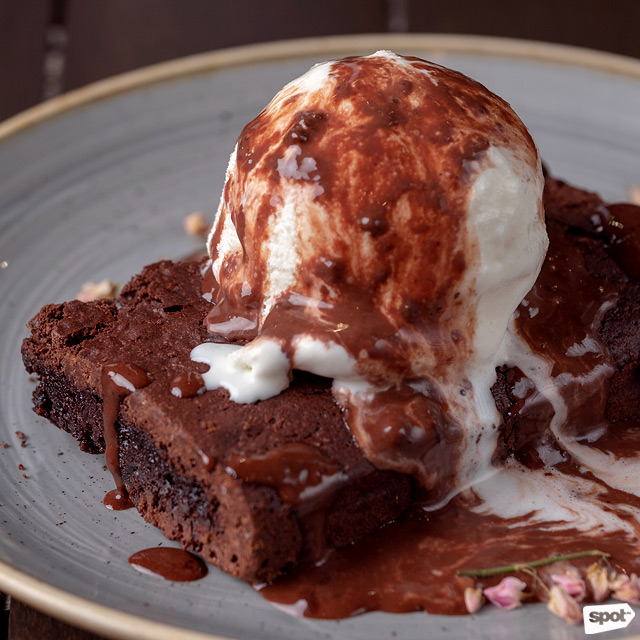 ADVERTISEMENT - CONTINUE READING BELOW
Overall, WYLD is a wonderfully warm place to just be at, with a similarly soothing repertoire of food that's almost too easy to eat. Perhaps it's time—after all of that holiday and post-holiday partying—to let loose in an altogether different way.
Photos by Hans Fausto
Share this story with your friends!
---
Help us make Spot.ph better!
Take the short survey
Load More Stories