La Collina
4558 Molina Street, Poblacion, Makati City
Contact: 0917-325-2168
Open from 11 a.m. to 2:30 p.m. and 6 a.m. to 10:30 a.m. (Tuesday to Sunday); bar closes at 2 a.m.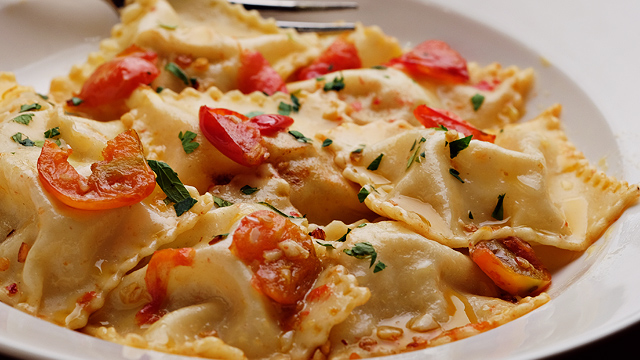 (SPOT.ph) In a district filled with neon-lit, grungy-cool bars, the European-bistro feel of La Collina is a breath of fresh air in Poblacion. Their elegant yet homey restaurant, designed by Baby Imperial and Coco Anne of B&C Design (who are also the folks behind Blackbird and Sala), looks and feels like an oasis, with wood furniture, rattan lighting fixtures, and lots of greenery both inside and out.
ADVERTISEMENT - CONTINUE READING BELOW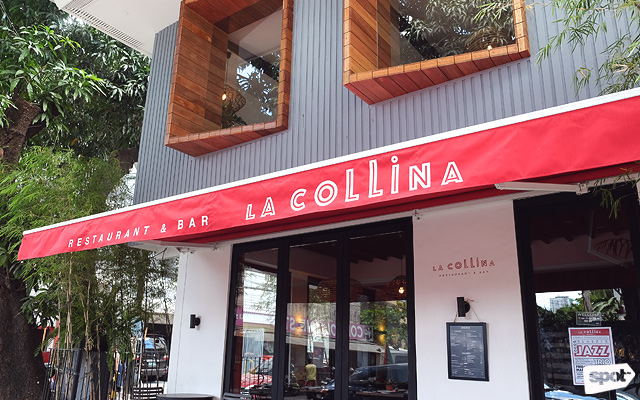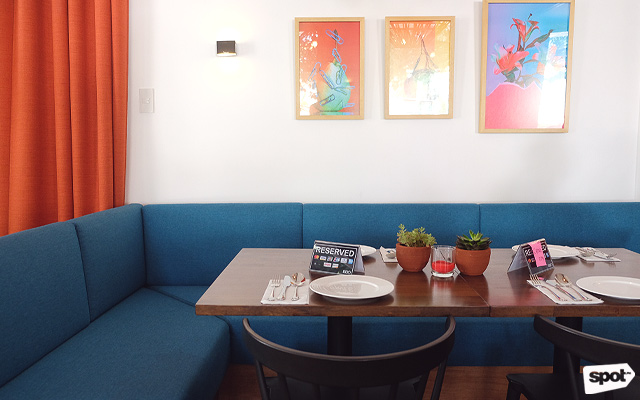 The look makes sense when you find out that La Collina was originally supposed to open in a different location. "Our name, which is both Italian and Spanish, means 'the hill' because originally we were supposed to be in Tagaytay," shares owner Anita Celdran. "But after eight months of delay, we decided it's not for us. And then in that same week, we were shown this place, and then things just moved so fast."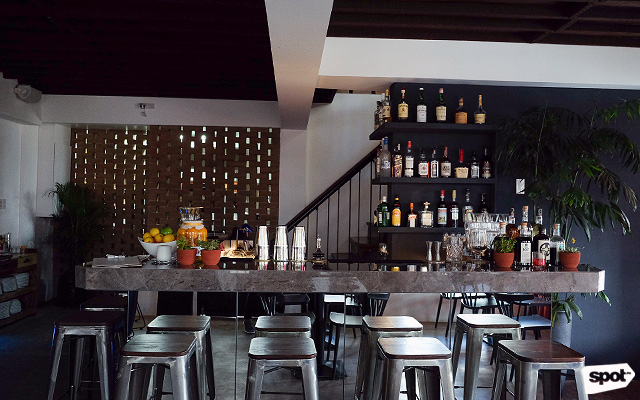 ADVERTISEMENT - CONTINUE READING BELOW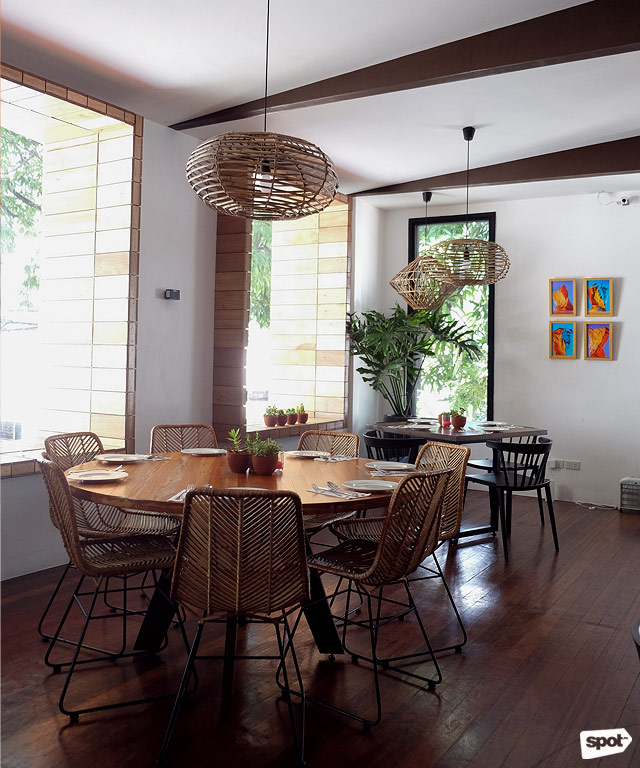 Celdran shares that opening her own restaurant has always been her passion, even as she worked in environmental research. "I used to live and work in Washington D.C.," she narrates. "But I've always cooked a lot, and I knew that one day I'm going to put up a restaurant. And because I grew up with Spanish-Italian food, I'm working with family recipes and I thought 'I don't have to choose between Spanish or Italian. We can be both.' So here we are."
ADVERTISEMENT - CONTINUE READING BELOW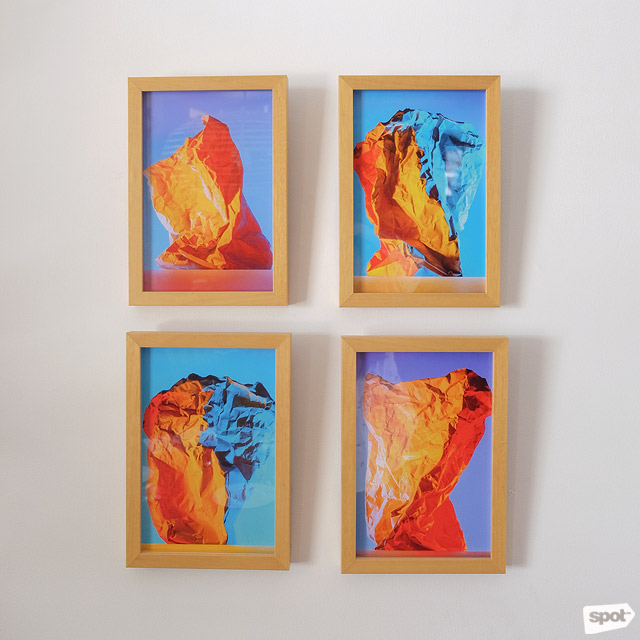 Still, her environmental-studies background is still a big part of how Celdran created La Collina. For one, she tries to generate as little extraneous waste as possible: "We don't use placemats because that's paper, and therefore waste. And our coasters are recycled Yellow Pages by a Smokey Mountain cooperative."
ADVERTISEMENT - CONTINUE READING BELOW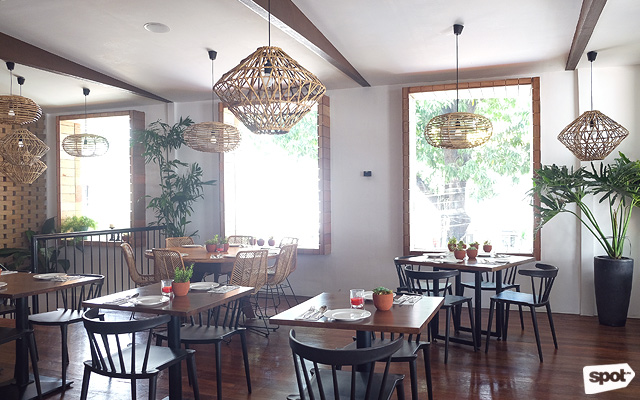 Celdran also considers herself part of the Slow Food movement, a philosophy of providing good food with the least harm to the environment and the most accessible price points that she practices at La Collina. "We want to get ingredients as close to us as possible," she explains. "Because that's low carbon footprint." Plus, it ensures that the ingredients are the freshest they can possibly get.
ADVERTISEMENT - CONTINUE READING BELOW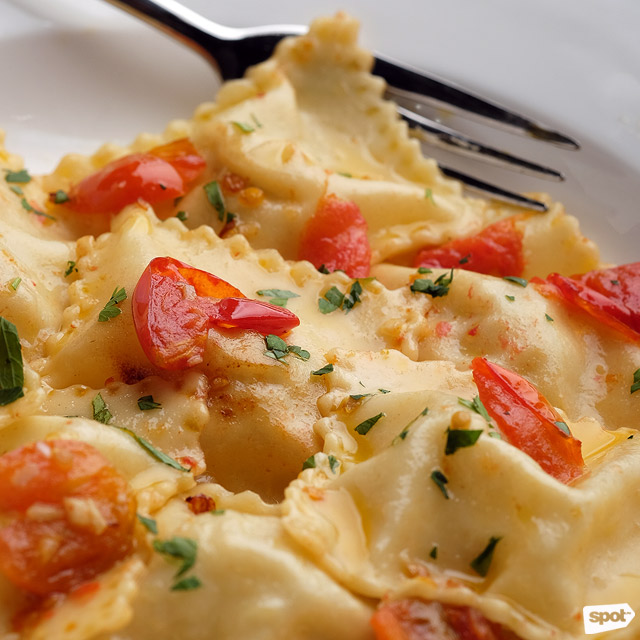 This makes a huge difference in dishes like the Blue Crab with Picant Cherry Tomato Ravioli (P495), which has pasta dumplings stuffed with sweet, tender shredded alimasag sourced from Bacolod, still tasting as fresh and briny as the ocean.
ADVERTISEMENT - CONTINUE READING BELOW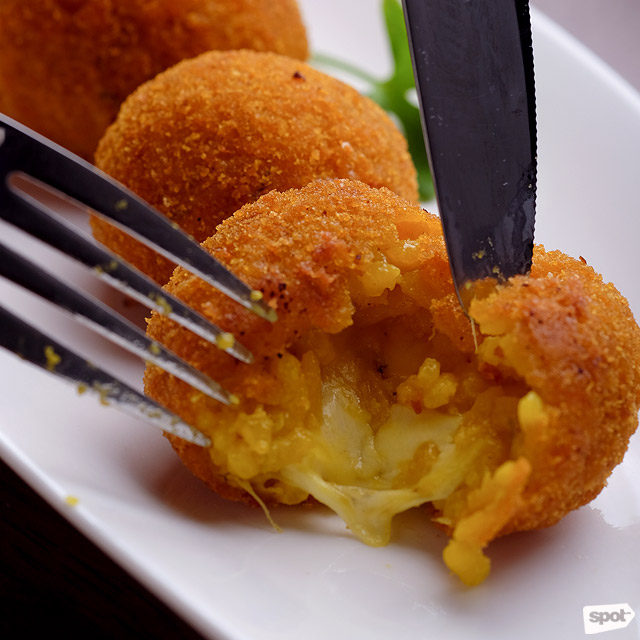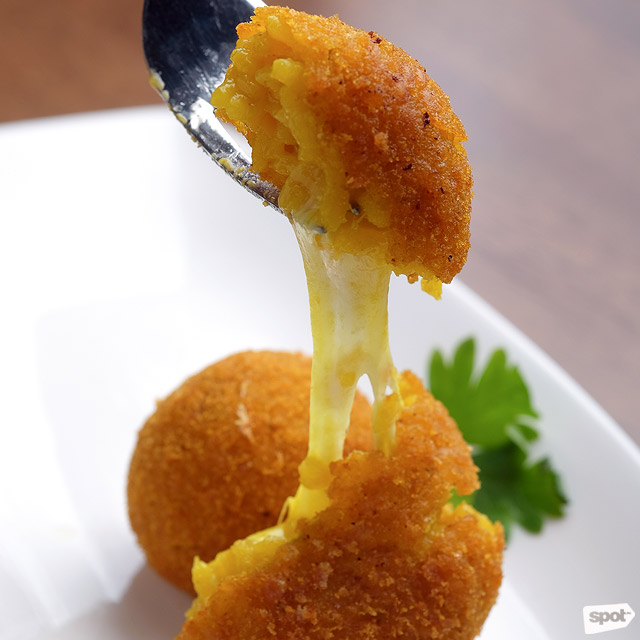 ADVERTISEMENT - CONTINUE READING BELOW
The rest of the menu is a mix of Spanish and Italian cuisines' greatest hits. There's the Arancina (P350), golden-brown risotto balls that are almost as wide as your palm. Bite into them as soon as they get on your table to fully appreciate the gooey cheese-pull of the melted mozzarella.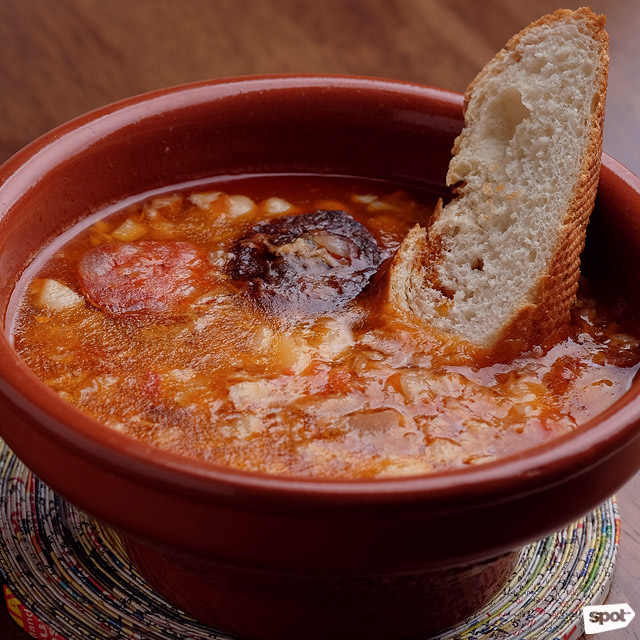 ADVERTISEMENT - CONTINUE READING BELOW
Celdran shares that the Fabada Asturia (P320) is a family recipe—the classic Spanish stew of white beans, chorizos, bell peppers, and tomatoes is rich, hearty and begs for a side of crusty bread.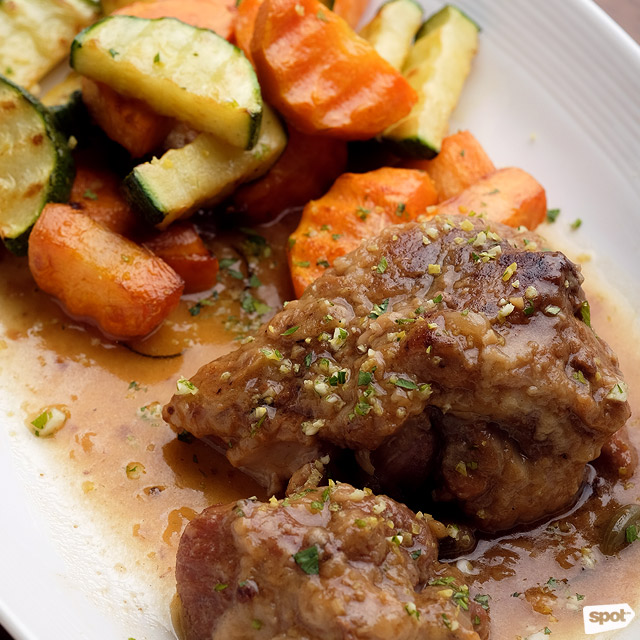 ADVERTISEMENT - CONTINUE READING BELOW
If you're looking to treat yourself, go for the Braised Lamb Shoulder (P595), generous enough to be shared by a group or fill up a particularly hungry fellow. The lamb shoulder is braised in a lemon-based sauce until fork-tender, with just a hint of citrus that complements not just the lamb but also the side of roasted vegetables.
"A lot of my friends tell me 'why are you always here?'" Celdran shares. "I say, 'this is not my career; this is my dream come true.'" It's Celdran's genuine passion for food that involves not just cooking but also sourcing the freshest ingredients that make La Collina stand out even in Poblacion's busy food scene. The next time you're in the area, you might even find yourself ditching a night of partying for a quiet dinner at this bistro.
Photos by Majoy Siason
Share this story with your friends!
---
Help us make Spot.ph better!
Take the short survey
More Videos You Can Watch
Load More Stories