The Story Behind Baguio's Most Famous Ube Jam
Learn the history of your favorite pasalubong from Good Shepherd.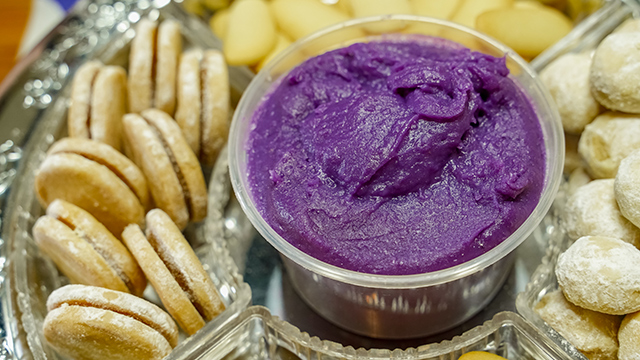 One of the many things Baguio is known for is Good Shepherd's Ube Jam. The convent is almost always a pitstop for tourists who stop by for jars of this classic pasalubong. But have you ever wondered how the jam's delicious legacy came to be?

The history of Good Shepherd's Ube Jam begins in 1976 when Sister Fidelis Atienza received a suggestion from a close friend of hers to make ube halaya like Tantamco's (the original maker of ube halaya in Baguio). It was then that Sister Fidelis started to experiment and cook ube jam using firewood outdoors. Since the recipe still had room for improvement, Sister Mary Assumption Ocampo, the first Filipina Good Shepherd Sister, continued the task of perfecting the creamy ube halaya. It was her perseverance and dedication to help the youth that inspired everyone  in the convent to strive to produce the best ube jam in town. 
ADVERTISEMENT - CONTINUE READING BELOW
CONTINUE READING BELOW
Recommended Videos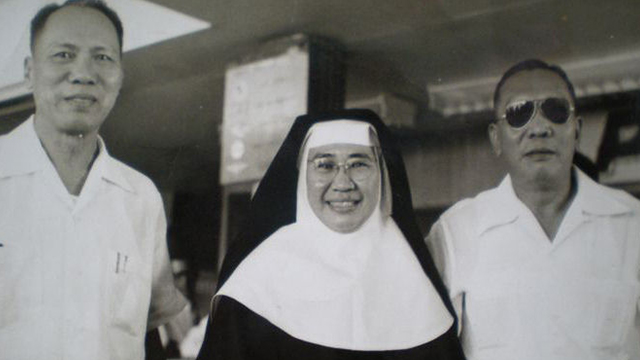 She would constantly ask fellow nuns who were vacationing in Baguio questions like, "Tama ba ang tamis?" (Does it have the right amount of sweetness?), "Okay ba ang fresh butter?" (Is it better with fresh butter?), and "Malinamnam ba?" (Is it delicious?), to which the nuns would give their own comments and suggestions like, "Bawasan ang sugar." (Lessen the sugar.), "Dagdagan ng butter" (Add more butter.), and "Mas pino pa!" (Make it finer!). It was through this process that they were able to achieve their famous jam.
ADVERTISEMENT - CONTINUE READING BELOW
Before Good Shepherd embraced the use of machines, they started out with their student-workers stirring the ube constantly with a wooden spoon. Since the process of stirring went on for more than an hour, the students eventually gained arm muscles. After the stirring, they would reward themselves by munching on tutong na ube halaya. It was in 2004 that Sister Mary introduced the use of machines to lessen the manual labor and speed up the process. They gradually mechanized the process of making the ube jam by using pressure cookers, conveyor belts, boilers, and different types of machines, such as the colloid, which is responsible for making the ube jam smooth and creamy.
The sisters from the convent were fearful that the machines would take away the flavor of their handmade ube jam. Fortunately, the quality of Good Shepherd's ube jam wasn't compromised at the expense of adapting to modern technology. All they had to do was stick to the original recipe that uses quality purple yam grown especially for them (no food coloring involved!) which they source from local farmers.
ADVERTISEMENT - CONTINUE READING BELOW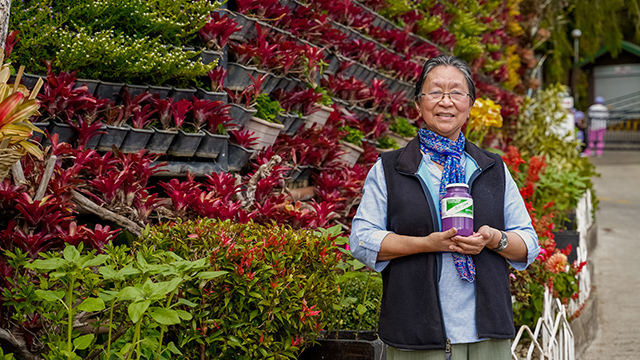 Although their ube jam recipe remains top secret, Sister Guadalupe Bautista, who currently manages the Good Shepherd Convent in Baguio, shares just one secret tidbit: "From 1976 up to the present—that's 43 years—we have always used Alaska milk and Anchor butter in our Ube Jam."
ADVERTISEMENT - CONTINUE READING BELOW
Are you sure you want to delete this list?

Load More Stories