Futur:st
5062 Guerrero Street, Poblacion, Makati City
Contact: 0928-520-9102
Open from 7 p.m. to 3 a.m. (Tuesday to Saturday)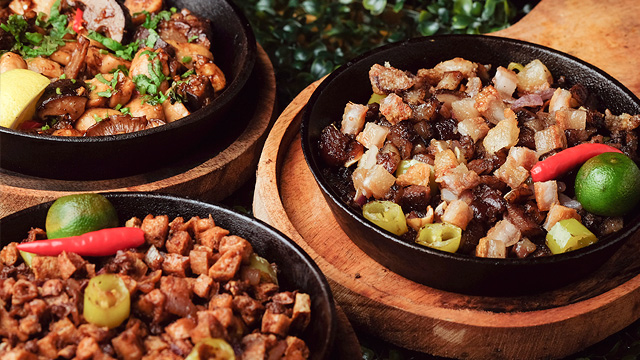 (SPOT.ph) The recent revamp of this classic late-night hangout comes courtesy of architect-artist Micaela Benedicto, who herself is a patron of Futur:st (pronounced "futurist"). Benedicto often imbues her projects with space-age angles while still maintaining a human, livable feel. Though painted a deep black, the color of the façade has a texture to it that makes it pop without the use of flashy accents. But the interior is a never-ending story.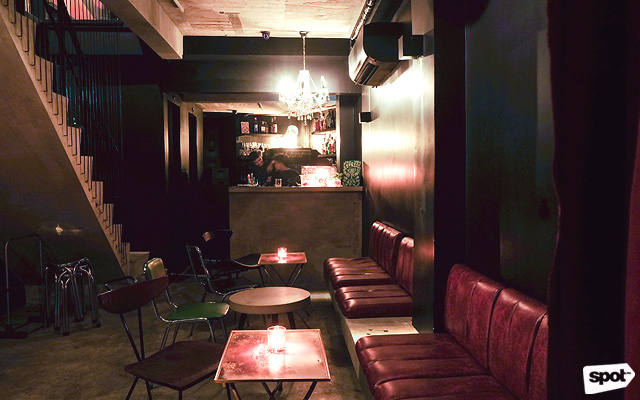 ADVERTISEMENT - CONTINUE READING BELOW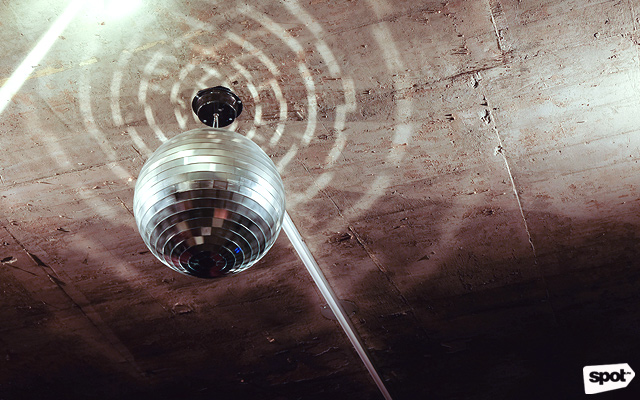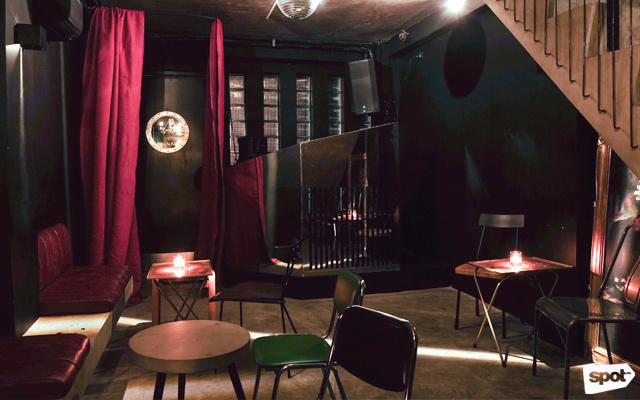 Owners Leah Castañeda, Sharon Atillo, and their team like to switch it up inside every so often, displaying paintings by artists of every creed. Currently, two works by Kiko Escora are up, giving the second floor a little extra color, complementing the golden disco ball above the staircase.
ADVERTISEMENT - CONTINUE READING BELOW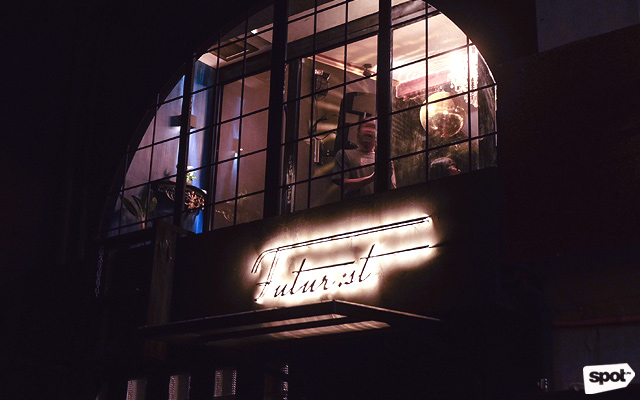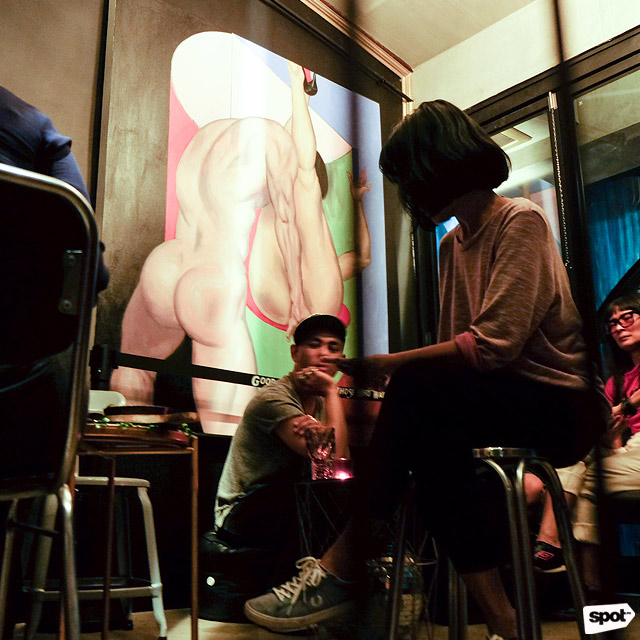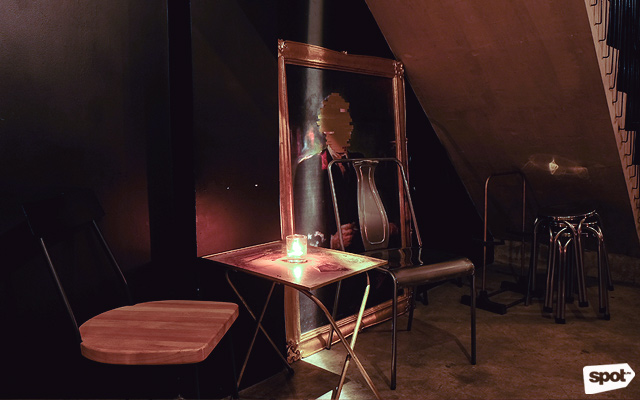 ADVERTISEMENT - CONTINUE READING BELOW
That's all well and good, you might be thinking, but what about the food? We're getting there, okay, but the thing about Futur:st is that, even apart from their following, they have truly earned their place in Poblacion, and we hope that fate is kind and lets them stay a long, long while.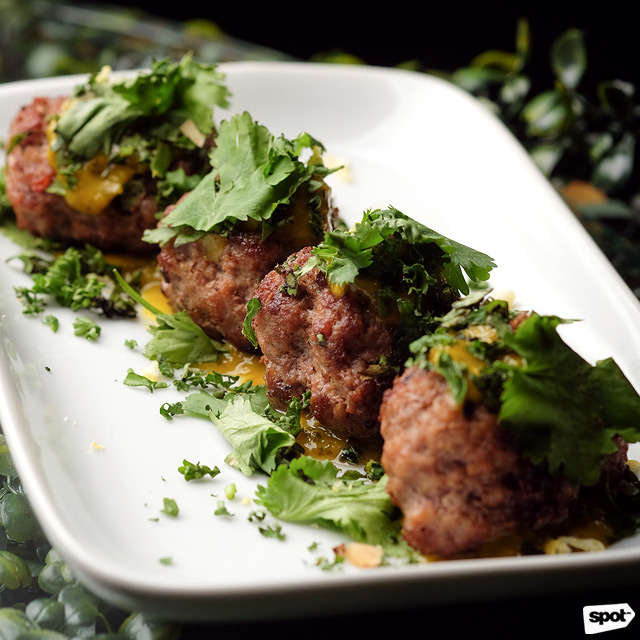 Especially when they've got an item called Bourdain's Balls (P280)—so the paintings are in good company. A tribute to one of the best human beings of our time, these little meatballs look a lot heavier than they're going to feel. (Whatever you're thinking, stop it right this minute.) They've got this incredibly fresh mango-habanero-coriander jam situation going on, and that's how you know there's a little adventure in every bite.
ADVERTISEMENT - CONTINUE READING BELOW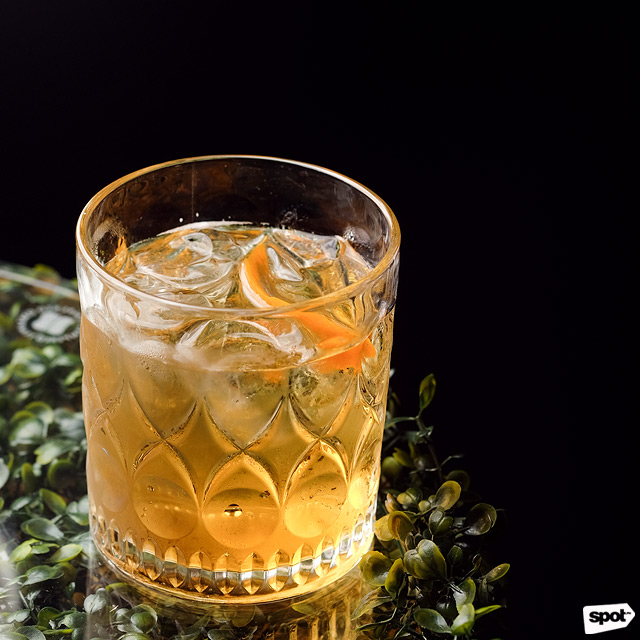 Wash it down with the Breath of Khaleesi (P320), which we're going to say is straight-up juice because it's that downable, but also because the owners refuse to tell us what whiskey they use. Actually, a lot of ingredients at this place are up there at "If I told you, I'd have to kill you" status, and what's the use in arguing when you could drink?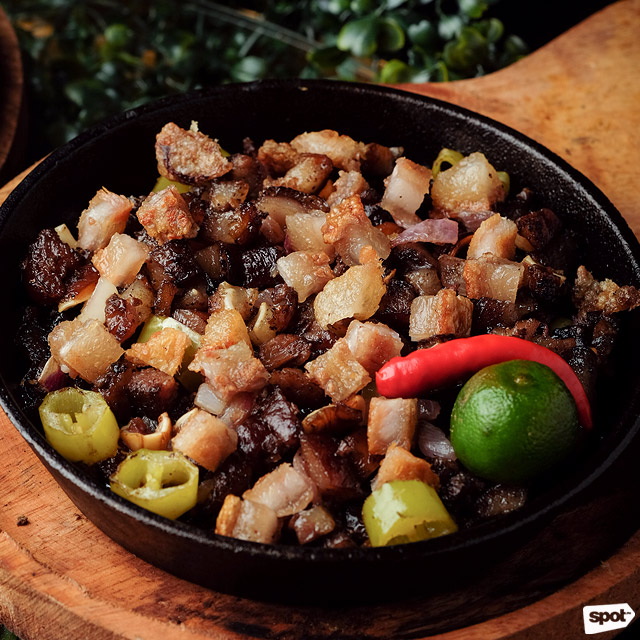 ADVERTISEMENT - CONTINUE READING BELOW
Some people hold fast to the belief that a bar is not a bar without sisig. Futur:st doesn't shy away from this strong statement; they've got three versions, even, all equally comforting and begging for a drink to go with them. The Kula Sisig (P250) ventures just enough into classicism, but the Tofu Sisig (P220) tastes, well, not at all like tofu, thanks to its rich-savory flavor that seeps to the tofu's core. That is, if you're trying to trick a friend into eating their veggies, this might be the gateway dish you need.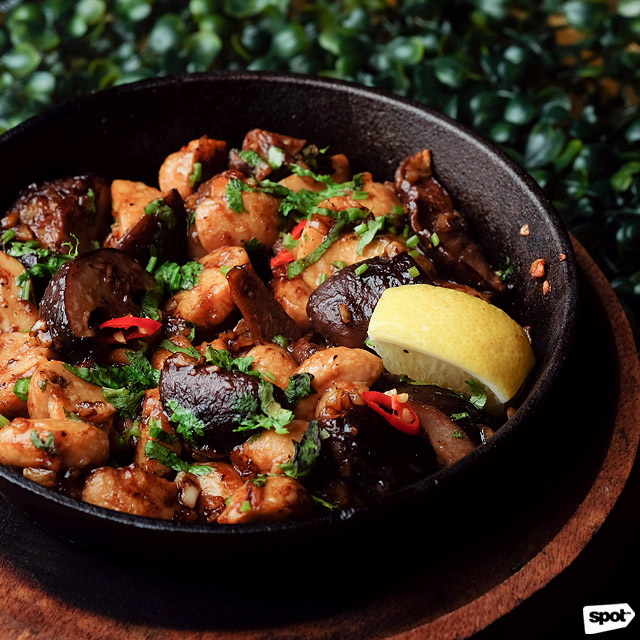 Alternatively, the Garlic Mushrooms (P190), in their sizzling and lemony glory, are perfectly savory and sweet. Like, if this dish was a person, it'd be the ex you're still kind of into, and things didn't even end badly, and neither of you are seeing anybody, so…why not, right? This is not the best advice, it must be said. What we're actually saying is order these damn mushrooms. And the Maybe Negroni (P360).
ADVERTISEMENT - CONTINUE READING BELOW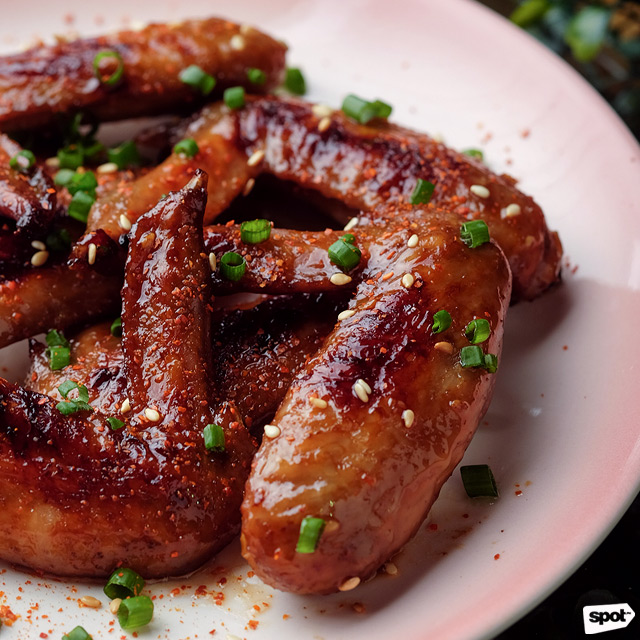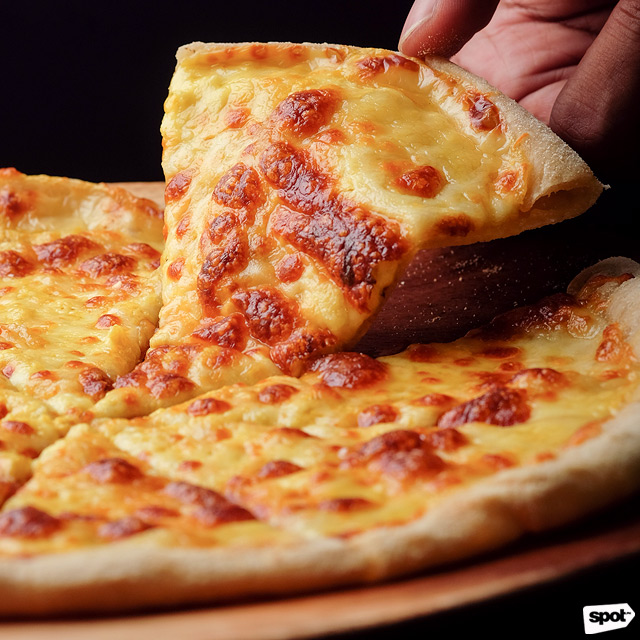 Let's just talk about these freaking Chicken Wings (P250), okay? Because they're incredibly soft and have this subtle yet deep smoky-sweet flavor to them, and are basically what would happen if chicken wings felt like mini chicken tenders. They're also cruelly giving you no choice but to go to both Futur:st outposts because, apparently, the wings over at Today x Future in Cubao taste completely different. It's outrageous. Do it anyway.
ADVERTISEMENT - CONTINUE READING BELOW
The Three Cheese Garlic Pizza (P350) is also a little insane in that a bar makes an almost-authentic crust, topped with just enough dairy and salt and gooey-ness to make lactose-intolerants say, "Screw it." Yes, it is that beautiful. It may not do that mozzarella stretch, but not everything has to be flashy. Sometimes it just has to be good.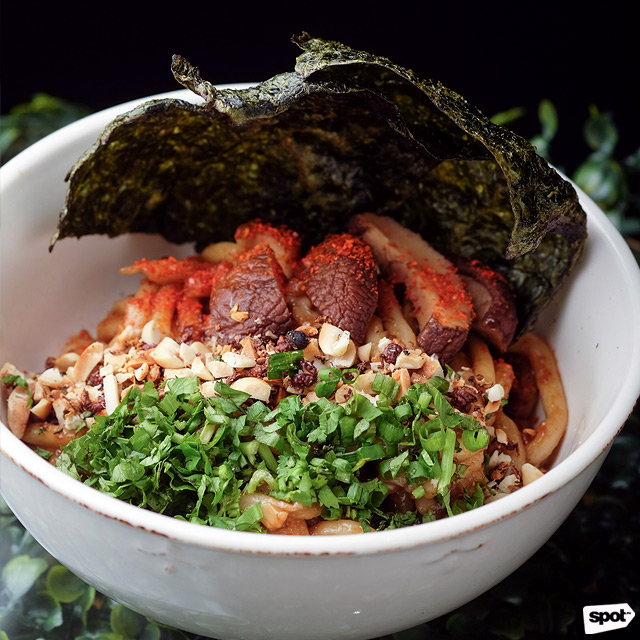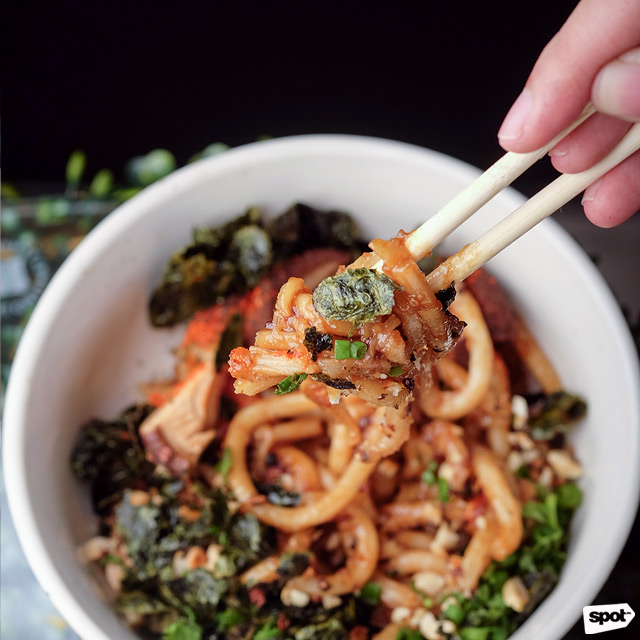 ADVERTISEMENT - CONTINUE READING BELOW
Craving other carbs? It's the Szechuan Udon (P220) for you, friend. The menu describes it as "a hearty, spicy dry noodle dish" but this is a lie. It is full-on deception—rally the troops to sue—because in reality, it so much more than that. It is a bowl crafted by heat and umami, and the nori that they have you crumble all over the top really seals the deal. It makes you want to eat it in a corner by yourself, and that's when you're still sober.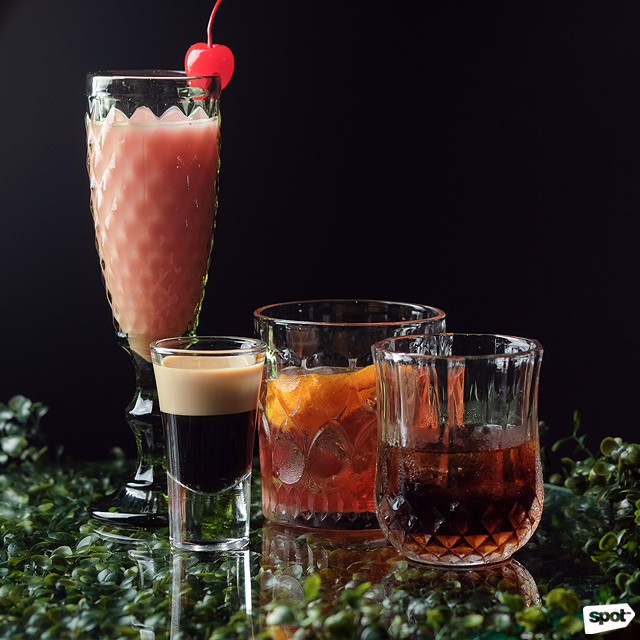 For dessert…well, there's no dessert. But there is My Shirota (P300), a drink made of soju and Yakult, and possibly fairy dust or mermaid tears, that makes you want to break out into song. There are also coffee-based drinks and shots that you'll definitely love, like the Bad Libra (P360) and the Coffee Nipple (P200). Don't ask.
ADVERTISEMENT - CONTINUE READING BELOW
Here are the facts: The design and the menu are both solid evidence of a group of people who know how to curate. Long lists and finery can be intimidating, and there's such a thing as "too casual," but again, Futur:st kind of hits a sweet spot without really caring too much that it did. They're just here to have fun, and that's exactly why you should be here, too.
Photos by Majoy Siason
Share this story with your friends!
---
Help us make Spot.ph better!
Take the short survey
Load More Stories