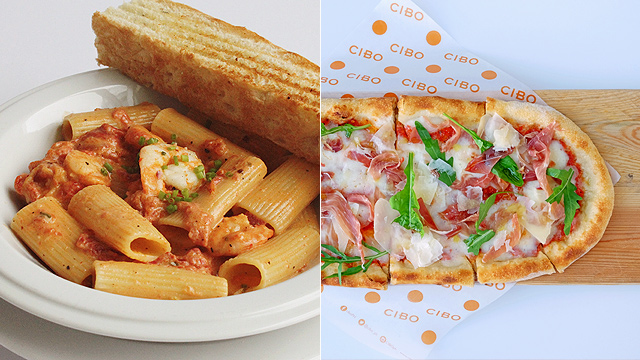 (SPOT.ph) While pasta and pizza aren't hard to come by in the Metro, finding great Italian fare might be a bit tricky. Italian cuisine is known for using only the best ingredients for cooking—a philosophy Italian restaurants everywhere strive to espouse. Since it opened in Manila in 1997, Cibo has been a favorite among many city-dwellers for serving Italian food made with fresh ingredients, sourced locally or directly from Italy. There's no denying that a lot of us have long considered Cibo our second home—they've been whipping up comfort Italian food for over 20 years now, and it's inevitable that regulars would have their own perennial favorites. That's why we asked the folks behind this well-loved homegrown restaurant to share a list of their 10 most popular dishes. Who knows? Your favorite might be on the list.
ADVERTISEMENT - CONTINUE READING BELOW
Also read: '97 Babies, Here's How You Can Eat at Cibo For Free
Note: This list is not ranked.
Here are Cibo's best-selling dishes in Metro Manila:
Spinaci Zola (Spinach Dip)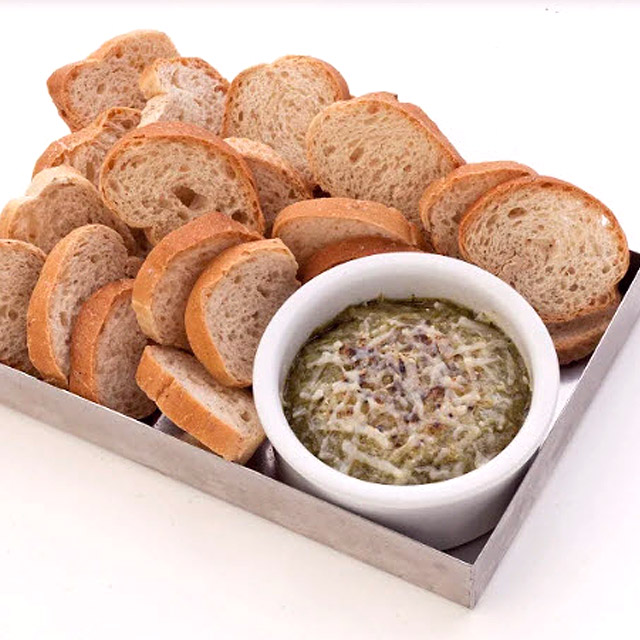 Did you really eat at Cibo if you didn't order their best-selling Spinaci Zola? It's hard to imagine leaving the restaurant without having the spinach dip—how could you resist this cheesy, creamy, godsent creation? Served with crunchy crostini and made with gorgonzola, the Spinaci Zola might just be a mere appetizer on the menu, but it's the main event for most Cibo fans.
Penne Al Telefono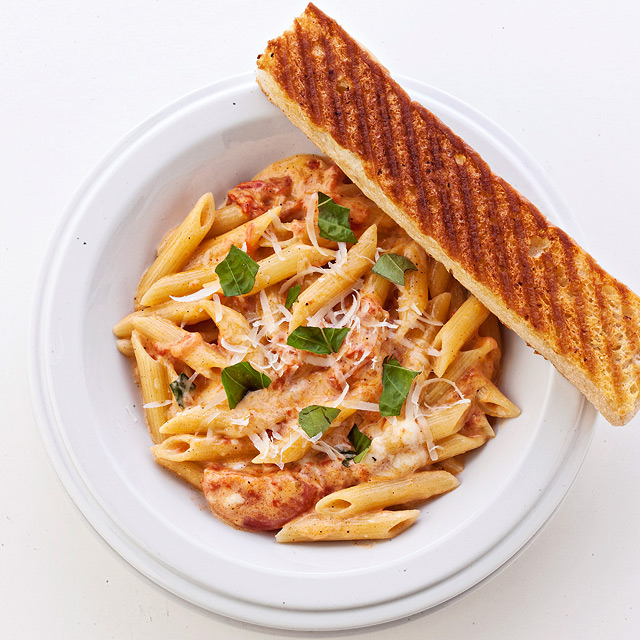 Cibo's Penne Al Telefono is a crowd favorite for its simplicity, proving that you don't need a lot of ingredients—fancy or not—to whip up something memorable and tasty. Its mildly tangy stewed-tomato base is complemented by creamy white cheese and stringy mozzarella, making for a thick-ish red sauce. Probably the best part about this is biting into small tomato and cheese chunks, pleasantly hiding inside the tube-like pasta.
ADVERTISEMENT - CONTINUE READING BELOW
La Bistecca (U.S. Rib-Eye Steak)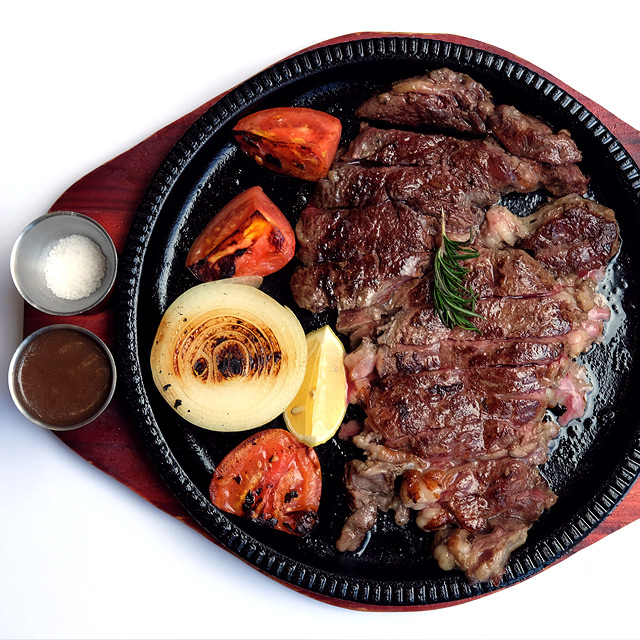 It might be unusual to order steak at an Italian restaurant, but this one's a showstopper at any of Cibo's branches. Served on a big round plate, it arrives on the table slightly sizzling, with a naturally beefy aroma wafting in the air. Served medium-rare and with a side of pan-sauce gravy and roasted veggies, you'll be devouring this within seconds.
ADVERTISEMENT - CONTINUE READING BELOW
Tagliata Di Manzo (Sliced Beef Tenderloin)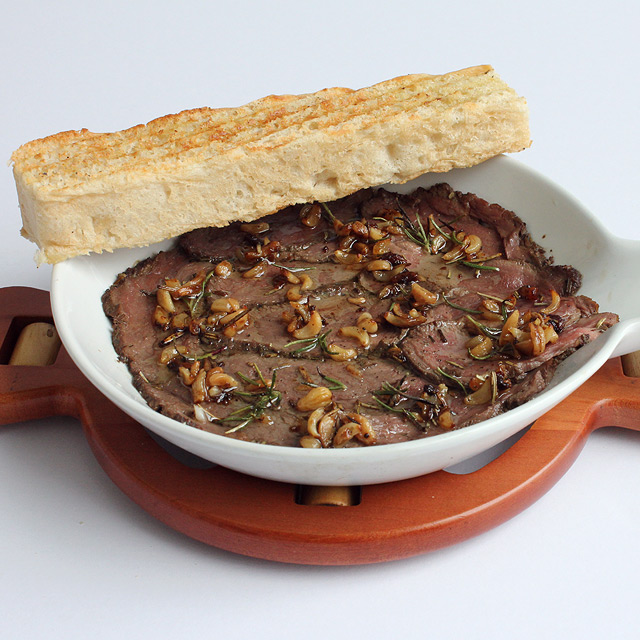 The Tagliata Di Manzo is another beef entrée that shouldn't be missed—though this one's the more underrated choice. Its thin and succulent tenderloin beef strips are topped with roasted garlic and lots of rosemary for that irresistible and punchy aroma. Have it on its own or pair the protein with the buttery focaccia on the side—this dish will wake up the carnivore in you either way.
ADVERTISEMENT - CONTINUE READING BELOW
Rigatoni All'Alfonso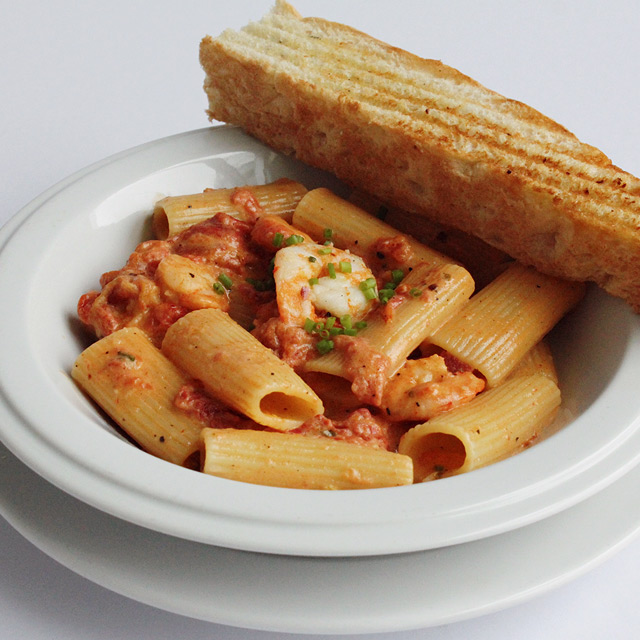 Cibo's signature shrimp pasta is a treat for all seafood and spicy-food lovers out there—made with tangy-sweet stewed tomatoes, lots of heavy cream, chives, and a generous sprinkle of chili pepper flakes (which you can always request to have a tad bit more), the Rigatoni All'Alfonso is a pasta dish that'll leave you with constant cravings.
ADVERTISEMENT - CONTINUE READING BELOW
Pollo Arrosto (Roast Organic Chicken)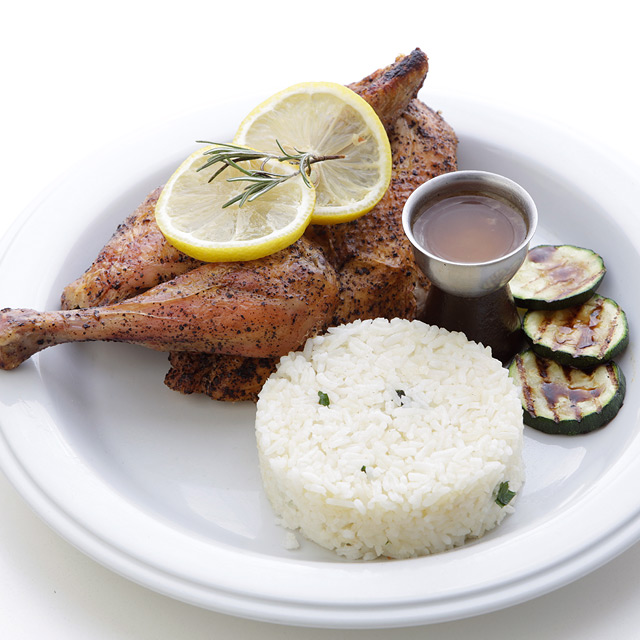 This roast organic chicken might be one of the homiest dishes on Cibo's menu. The Pollo Arrosto uses a generous quarter chicken, oven-baked and succulent, with herby juices that seep down to the bones. It's served with white rice and roasted veggies on the side, but it would be a sin to forget the savory chicken drippings it comes with. Drizzle it everywhere for good measure.
ADVERTISEMENT - CONTINUE READING BELOW
Crema Di Zucca (Summer Squash Soup)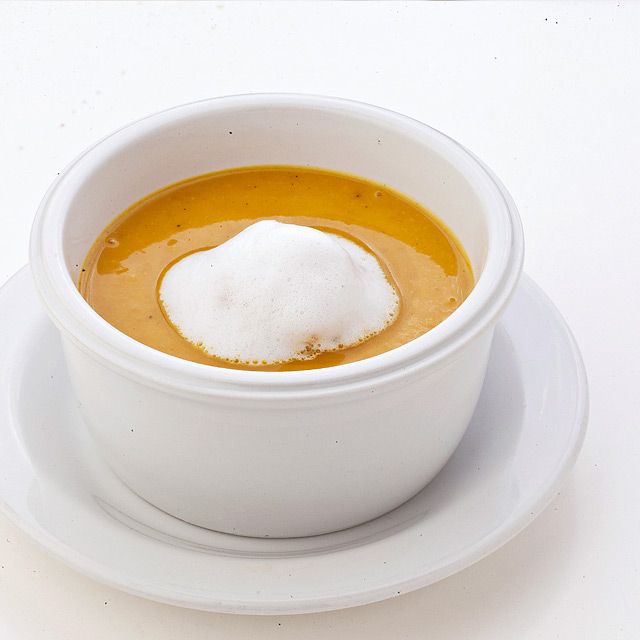 This good ol' squash soup has always been a tried-and-tested starter since Cibo opened two decades ago. What makes this version special is the big dollop of cream on top and savory bacon bits swimming in the velvety orange-tinged soup. If you're looking for something to kickstart your appetite, this is it.
ADVERTISEMENT - CONTINUE READING BELOW
Farfalle Alla Genovese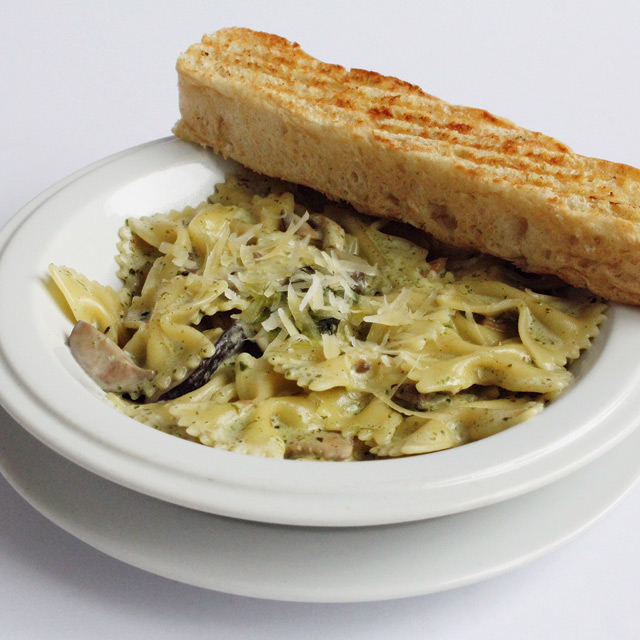 One of the most loved pasta sauces out there is pesto, and Cibo makes great iterations of it—as seen in the crowd-favorite Farfalle Alla Genovese. This vegetarian dish uses bow-tie pasta, giving it a sturdier mouthfeel. Meanwhile, its hearty sauce made of cream, basil pesto, and sautéed mushrooms are captured between the pasta's ridges, making every bite flavor-packed and lip-smacking.
ADVERTISEMENT - CONTINUE READING BELOW
Linguini Alla Ghiotta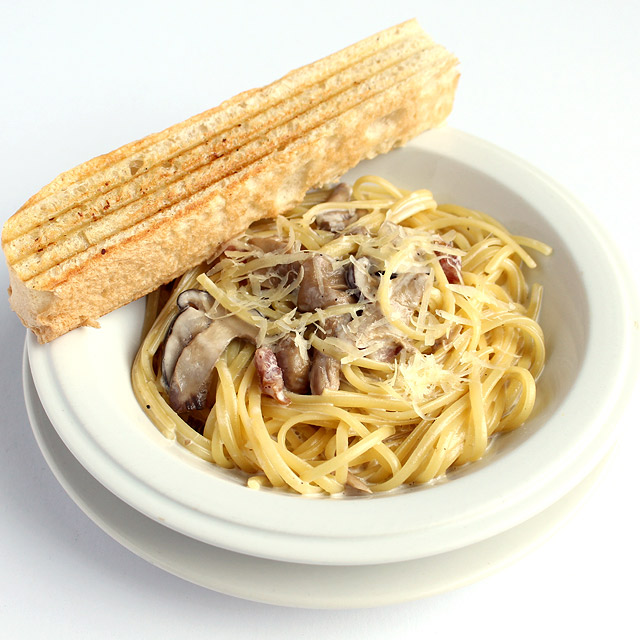 When it comes to no-frills pasta, this might just be the dish you're looking for. Its two star ingredients, bacon and mushrooms, are enough to give you robust flavors with a lot of salty, fatty, and umami notes. They're cooked with a light cream and parmesan base that goes great with thin, al-dente linguine.
ADVERTISEMENT - CONTINUE READING BELOW
Prosciutto Di Parma Pizza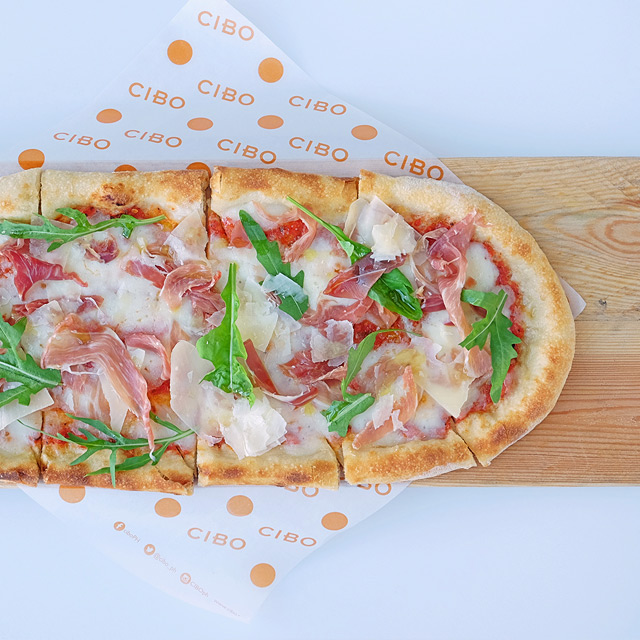 Italy is the birthplace of pizza and it's only apt that an Italian restaurant would serve a damn good version of it. Take, for one, Cibo's Prosciutto Di Parma Pizza, which features salty Parma ham, tomatoes, mozzarella, parmesan, as well as crunchy and peppery arugula for that extra oomph in texture and flavor. This oval, thin-and-chewy-crust pizza is good for sharing, so it's either you get your friends to tag along or bring a really, really big appetite.
ADVERTISEMENT - CONTINUE READING BELOW
See a list of Cibo branches.
Share this story with your friends!
---
Help us make Spot.ph better!
Take the short survey
More Videos You Can Watch
Load More Stories