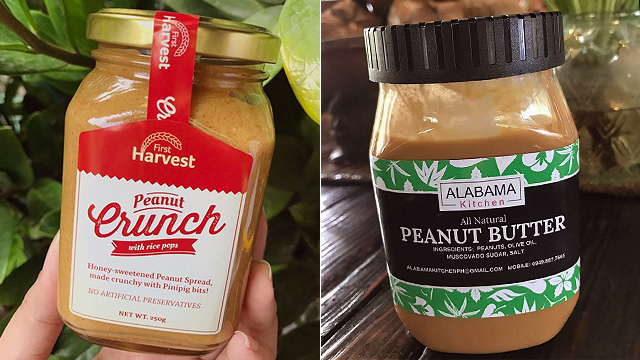 (SPOT.ph) In the past few years, homegrown brands have tried to recreate their own versions of the humble peanut butter, whipping up spreads that are just as homey as the one you grew up with. Despite its American roots, this ooey, gooey, sweet, and nutty spread is a new staple in a lot of Filipino pantries—it's so common that it's become an alternative ingredient to traditional ground peanuts in one of the country's most popular dishes, kare-kare. For this list, we've rounded up 10 local peanut spreads, which you can add to your ready-to-eat snack stash.
ADVERTISEMENT - CONTINUE READING BELOW
Here are 10 local peanut butter brands you should check out:
Peanut Crunch from First Harvest (P169.75)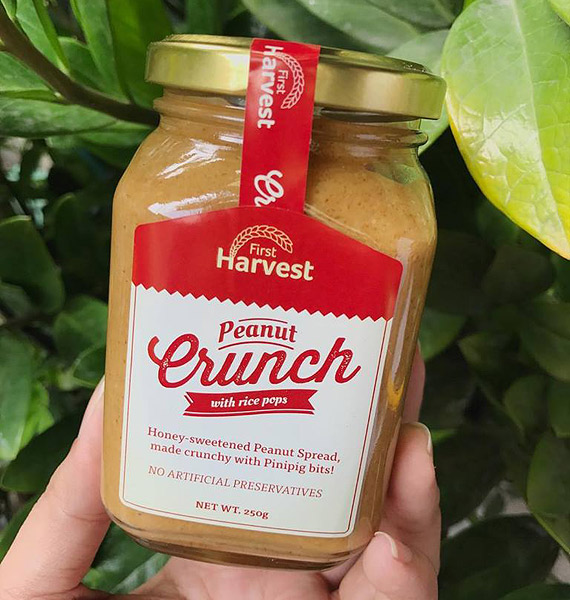 Besides using honey as sweetener, what makes First Harvest's Peanut Crunch so unique is the specks of pinipig amid smooth and creamy peanut butter. This local nutty spread is freshly made at Gawad Kalinga's Enchanted Farm and crackles with every bite—we'd gladly declare it a must-have in every pantry. It's also available in two other variants: A likewise honey-sweetened Original Peanut Spread and the healthier Coco Sugar Peanut Spread.
ADVERTISEMENT - CONTINUE READING BELOW
Recommended Videos
Available at Marketa.ph, Real Food, Lazada, and Human Nature.
100% Peanut Butter from Alabama Kitchen (P220)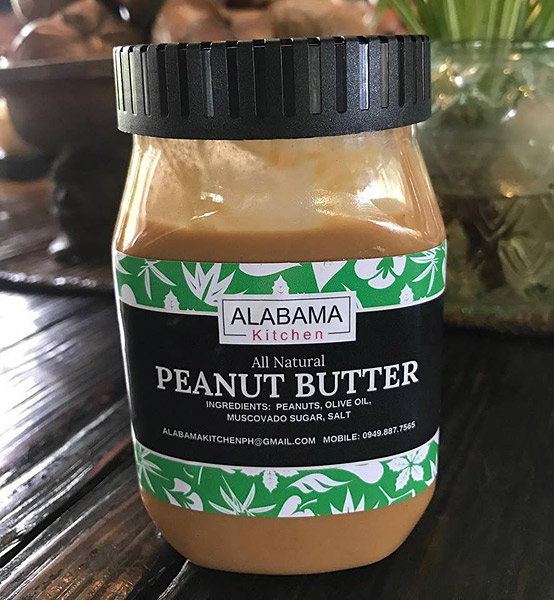 Alabama Kitchen is a homegrown bakery on, well, Alabama Street in Quezon City. Their little shop, which also does occasional pop-ups at different bazaars in the Metro, sells healthy snacks such as sugar-free cookies and cupcakes, as well as all-natural peanut butter. Their 100% Peanut Butter is as no-frills as it gets, using only four ingredients: Peanuts, olive oil, muscovado sugar, and salt.
ADVERTISEMENT - CONTINUE READING BELOW
Available at Alabama Kitchen.
Peanut Butter from Nanay Pacing (P225)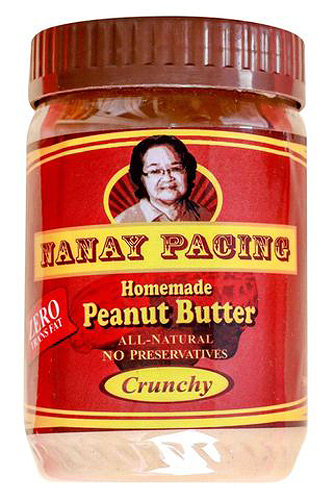 If you regularly travel to Baler to surf, chances are, you've passed by Nanay Pacing's famous peanut-butter shop. Made with only natural ingredients, this nutty spread is pleasantly sweet and good on its own. You could also have it with plain crackers or bread for something more filling. Thanks to online groceries, you now don't need to go all the way to Aurora to find it.
ADVERTISEMENT - CONTINUE READING BELOW
Available at Marketa.ph.
The Good Peanut Butter from 7Grains (P240)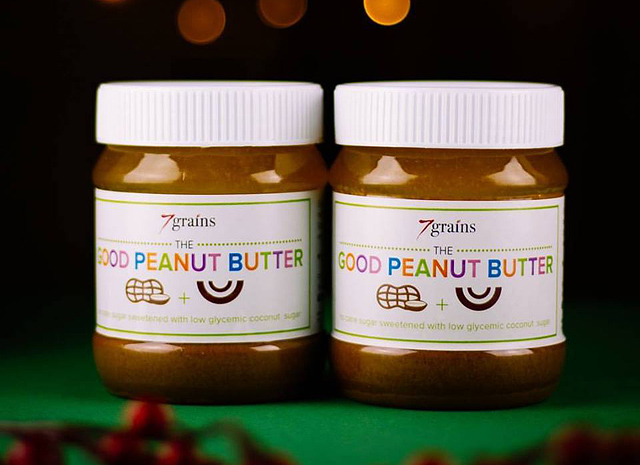 Filipino brand 7Grains serves up healthier versions of pantry staples, like their best-selling Skinny Seasoning, which you can use to replace your usual liquid seasoning, and Skinny Carbs, otherwise known as shirataki noodles. They've got all-natural peanut butter, too, which uses only freshly roasted peanuts and coconut-sap sugar—no more, no less.
ADVERTISEMENT - CONTINUE READING BELOW
Available at 7Grains' website and ECHOstore branches.
Creamy Peanut Butter from Pan de Manila (P119)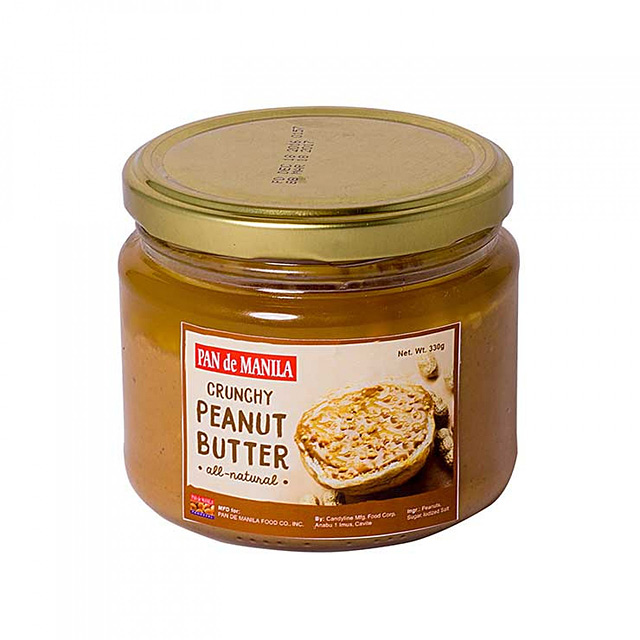 It's hard to resist freshly baked pan de sal at Pan de Manila when you can smell their bread's delicious aroma even from outside the bakery. Besides specialty bread, ice pops, and drinks (they've got soy and fresh milk, too!), this famous panaderia also whips up tasty spreads to go with your pan de sal. Their Crunchy Peanut Butter is a crowd favorite for its distinctive crunchiness and earthy flavor.
ADVERTISEMENT - CONTINUE READING BELOW
Available at Pan de Manila branches.
Muscovado Peanut Butter from TheBasics (P150)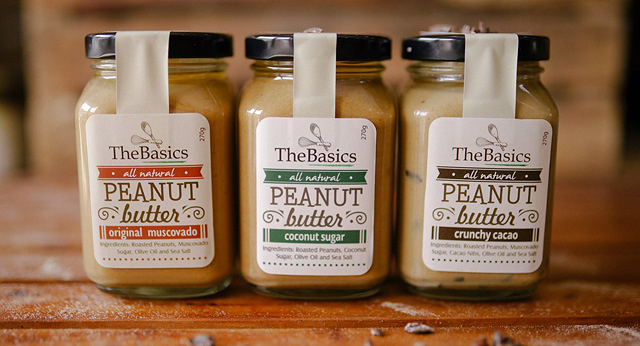 Consistent with the brand's theme, TheBasics' Muscovado Peanut Butter doesn't use preservatives or chemicals, keeping its ingredient list simple and natural. You'll love this sweet spread for its smooth texture and deep nutty flavor, but you can also try their Crunchy Cacao Peanut Butter for a little bit of crunch from cacao nibs.
ADVERTISEMENT - CONTINUE READING BELOW
Available at Foodsource.ph.
Peanut Praline Butter from Jacob's (P180)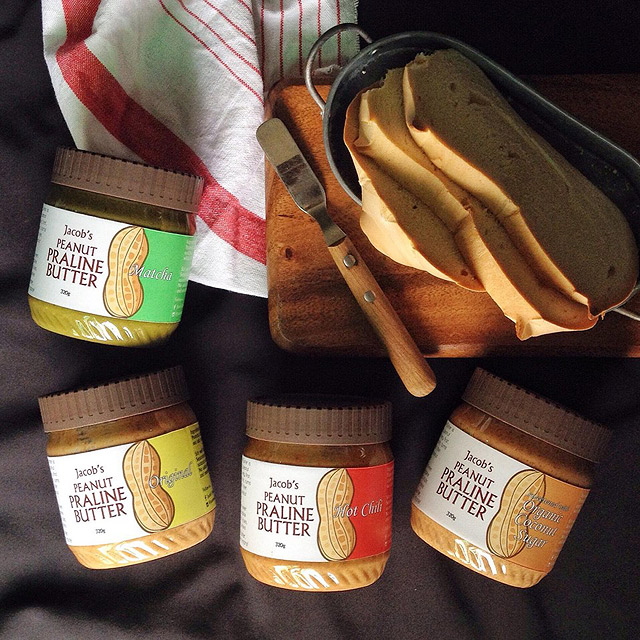 If you're looking to try something new, then this Peanut Praline Butter from Jacob's might be your best bet. Smooth, sweet, and a little salty, this local nut spread is made from peanut pralines, or sugar-coated peanuts. This crunchy treat is almost decadent, and is ideal for snacking or pairing with ice cream, fruits, and bread. It's vegan-friendly, too!
ADVERTISEMENT - CONTINUE READING BELOW
Available at Jacob's Facebook page and ECHOstore branches.
Salted Peanut Butter from Real Food (P295)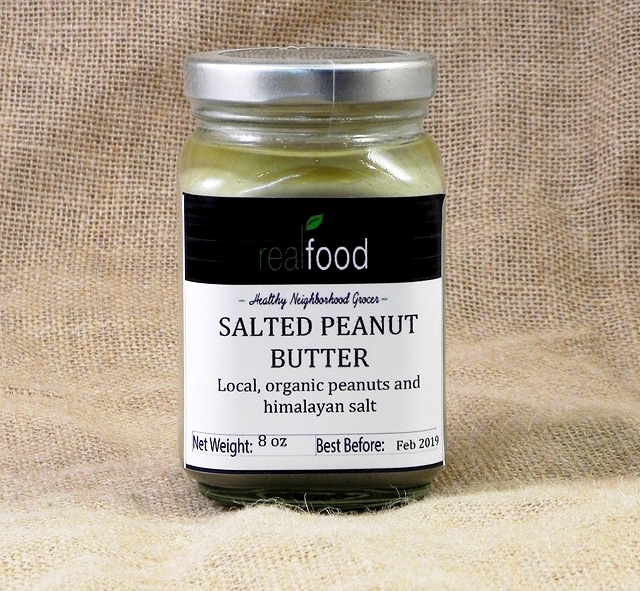 It's easy to get overwhelmed by Real Food's pantry selections, especially when you're at their biggest branch in BGC. From fresh produce to organic grains and veggies, to vegan-friendly chips, this grocery is a haven for the health-conscious and those trying to be—like the rest of us. One of their bestsellers at the snacks aisle is their all-natural creamy peanut butter, which uses local organic peanuts and Himalayan sea salt.
ADVERTISEMENT - CONTINUE READING BELOW
Available at Real Food.
Peanut Butter from ECHOstore (P199)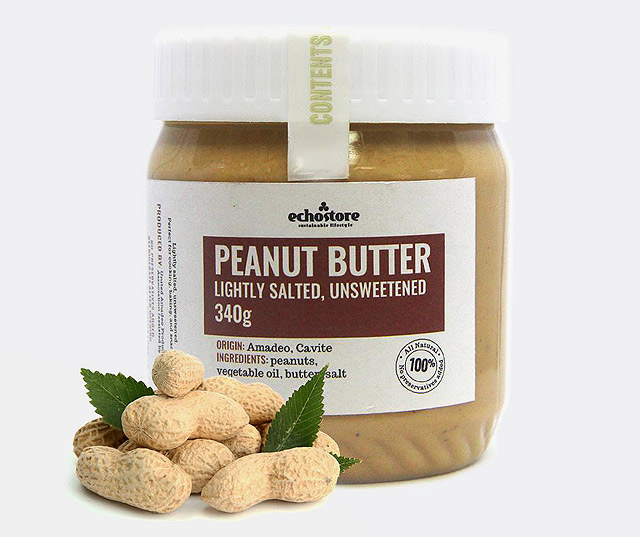 ECHOstore is an all-in-one store that can help you get started with a sustainable lifestyle, and they've got a wide selection of wholesome snack food for those pesky cravings. Their peanut butter, for example, is great with crackers and fruits, or spreading on pancakes or waffles—either way, this sugar-free option is great if you want something light and guilt-free.
ADVERTISEMENT - CONTINUE READING BELOW
Available at ECHOstore branches.
Cinnamon Peanut Butter from Rose's Kitchen (P270)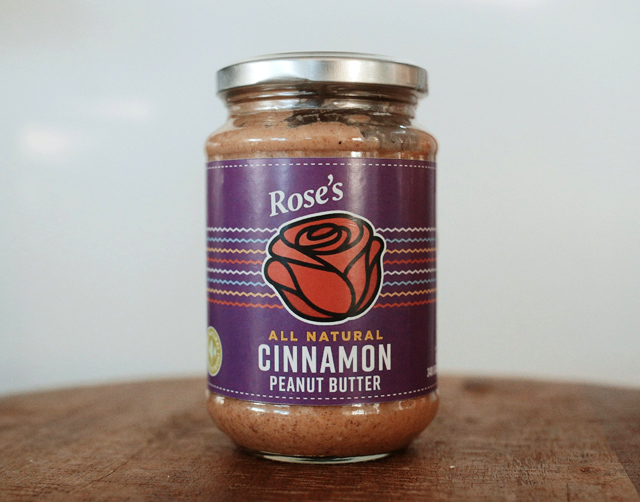 It's not every day you find peanut butter mixed with cinnamon, so this version from Rose's Kitchen is a dessert gem. The homegrown shop's natural nut butters range from almond butter and pili-cashew, to your tried-and-tested peanut butter. Their Cinnamon Peanut Butter is a showstopper, and is made in small batches, guaranteeing high-quality and fresh spreads.
ADVERTISEMENT - CONTINUE READING BELOW
Available at Rose's Kitchen website.
Share this story with your friends!
---
Help us make Spot.ph better!
Take the short survey
Load More Stories