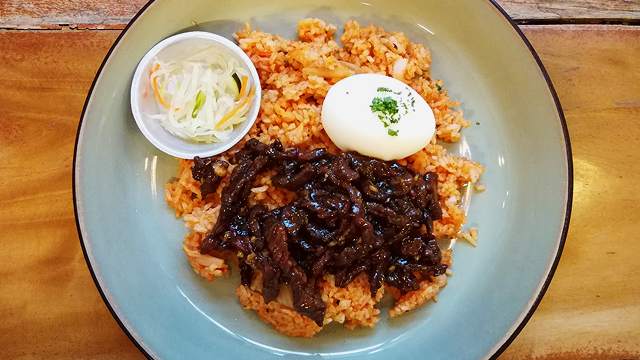 (SPOT.ph) No other Filipino breakfast fills and satisfies one's senses the way tapsilog does. The salty and savory—and sometimes sweet—taste of tapa, the aroma of garlic fried rice, and a sunny-side up fried egg decorating your plate before you slice and let it slide into your mouth all make for a truly appetizing experience. What used to be found mostly in neighborhood eateries has become part of practically every restaurant's all-day breakfast menu. 
ADVERTISEMENT - CONTINUE READING BELOW
We scoured the Metro for the best tapsilog—from restaurants that serve all-day breakfast to places that highlight the dish on their menu—and ranked our picks based on their overall taste, presentation and appearance, serving size, and value for money.
Also read: Top 10 Tapsilog in Manila (2015 Edition)
All SPOT.ph Top 10 lists are researched, paid for, tested, and selected by the writers and editors. They are discreetly conducted without any notice made to the restaurants or their owners.
Here are the top places for tapsilog in Metro Manila:
10. Famous Tapa from Rufo's Famous Tapa (P125)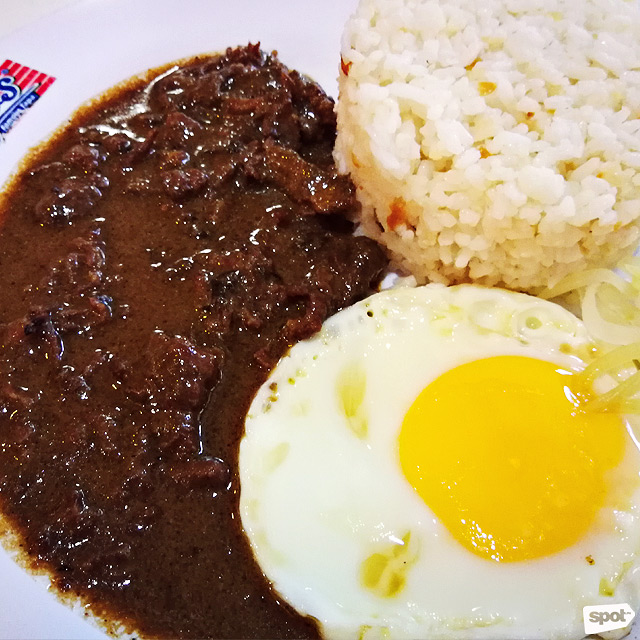 The tapa, although tender, swims in sweet-savory sauce. It might look questionable at first glance, but the sauce tastes so good, you end up pouring it over the garlic rice. There's no need for extras here because the flavors are more than enough to satisfy your palate, but it would be great if there were more tapa slices to go with the sauce and to justify the pricing. The upside is that Rufo's stores are open 24 hours, so you can have their tapsilog anytime you want.
See a list of Rufo's Famous Tapa branches.
9. Tapsilog from Rodic's Diner (P99)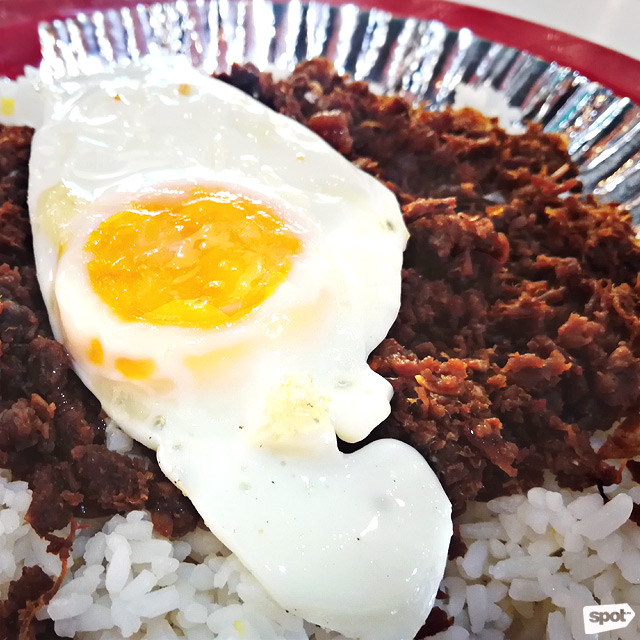 ADVERTISEMENT - CONTINUE READING BELOW
Rodic's Diner's shredded tapa is almost like corned beef in texture, with a sweet-salty flavor loaded with spices (one of them being star anise, if our taste buds serve us right). There's relatively more rice in proportion to the tapa, but since the tapa comes in small shreds, it's easy to spread them over that mountain of sinangag. That being said, the serving of tapa might not be enough to really satisfy.  
Rodic's has branches all over Metro Manila.
8. Sirloin Beef Tapa from Mary Grace Café (P438)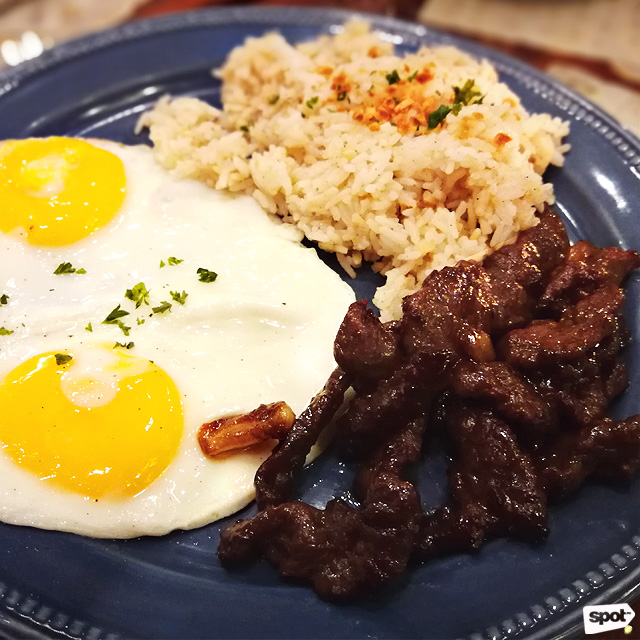 ADVERTISEMENT - CONTINUE READING BELOW
An order of Mary Grace Café's tapa will give you lean, thick chunks of premium quality sirloin beef, two sunny-side up eggs, a generous serving of freshly cooked garlic fried rice, and two different sides—pickled mangoes and tomato and onion ensalada. The tapa comes in lean and succulent slices—there's nothing to complain about when it comes to the quality of the beef—but its taste is similar to the burnt-sugar flavor of tocino and lacks the garlicky taste you might look for in tapa. Nonetheless, it's a complete meal that satisfies enough to reasonably justify the price tag.  
See a list of Mary Grace Café branches.
7. The Good Tapa (P180) from The Good Tapa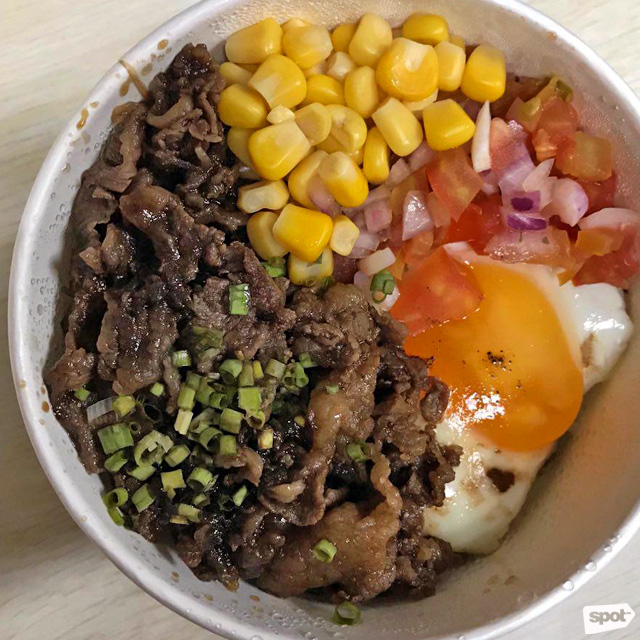 ADVERTISEMENT - CONTINUE READING BELOW
Those who are always on the go would appreciate The Good Tapa's handy rice-bowl packaging for their tapsilog. Their beef is tender and almost silky in succulence—a texture improved even more by the runny sunny side-up egg. Some may find the saucy strips to be a bit too salty for their taste, but it's nothing the tomato-and-onion salsa on the side can't fix. Plus, you can have your tapsilog delivered through Lalamove—just make sure to contact them in advance.
The Good Tapa is at Commune Hall, 3/F Evia Lifestyle Center, Daang Hari Road, Alabang, Muntinlupa City.
6. Original U.S. Angus Beef Tapa with Rice and Egg from Angus Tapa Centrale (P185)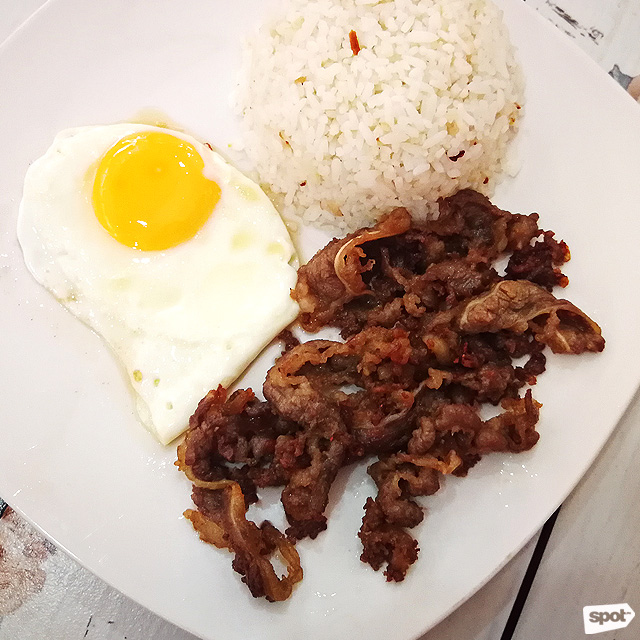 ADVERTISEMENT - CONTINUE READING BELOW
When eating tapsilog, it's always a good idea to taste the tapa on its own first. Angus Tapa Centrale's tender, thin strips of beef have the right balance of salt, pepper, and garlic, with no hint of preservatives. There's a bit of fat, but you won't mind because it's so succulent, it practically melts into the rest of the tapa. Big appetite? You may want to order extra garlic rice.
Angus Tapa Centrale is at 11th Jamboree Street corner Kamuning Road, Sacred Heart, Quezon City.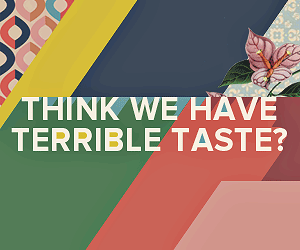 5. Beef Sirloin Tapa from Pi Breakfast & Pies (P245)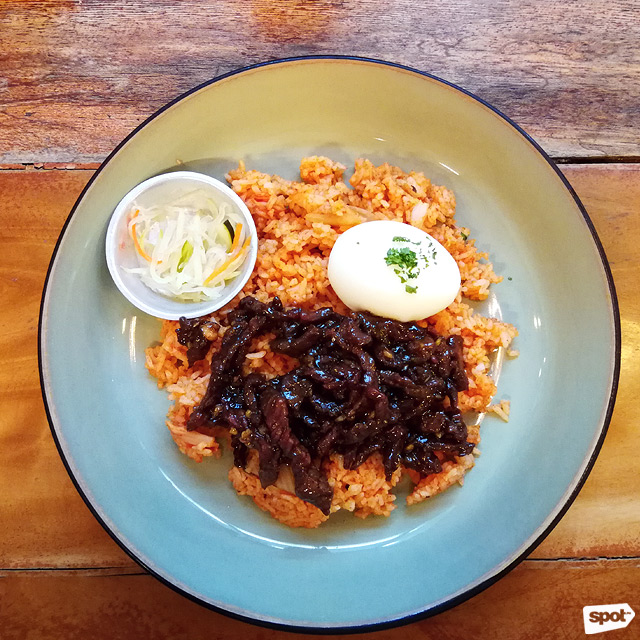 ADVERTISEMENT - CONTINUE READING BELOW
Those who like their tapa on the saucy side would like this version, as it's served with a thin coat of the sauce it was marinated in. The sirloin is tender, flavorful, and juicy; ticking all the boxes for what you would look for in tapa. Served with garlic kimchi rice (or plain white rice if you ask for it) and a soft-boiled egg, this clearly isn't your typical tapsilog. Don't let the garlic kimchi rice put you off; it's only mildly spicy, and quite surprisingly creates a beautiful contrast with the herby tapa. 
Pi Breakfast & Pies has branches at 39 Malingap Street, Teachers Village, Quezon City and The Grove by Rockwell, Eulogio Rodriguez Jr. Avenue, Pasig City.
4. House-Made Tapsilog from Manam Café (P245)
ADVERTISEMENT - CONTINUE READING BELOW
Served as thin, flat, curled strips that look like bacon—the tapa is tender at the center but crispy at the edges. You can tell there's a lot of garlic, but competing with it is a citrusy, peppery taste that reminds you of homemade bistek tagalog, so it has a different character compared to your typical tapsilog. We're guessing the cooking time for this dish is pretty precise, given that some parts of the tapa turned out to be a tad too charred and bordering on burnt, but if it weren't for that, this would've ranked higher.
Manam Café has branches at 3/F SM Mega Fashion Hall, SM Megamall, Mandaluyong City and G/F The Podium, 12 ADB Avenue, Ortigas, Mandaluyong City.
3. Tapsilog from Tapsi ni Vivian (P115)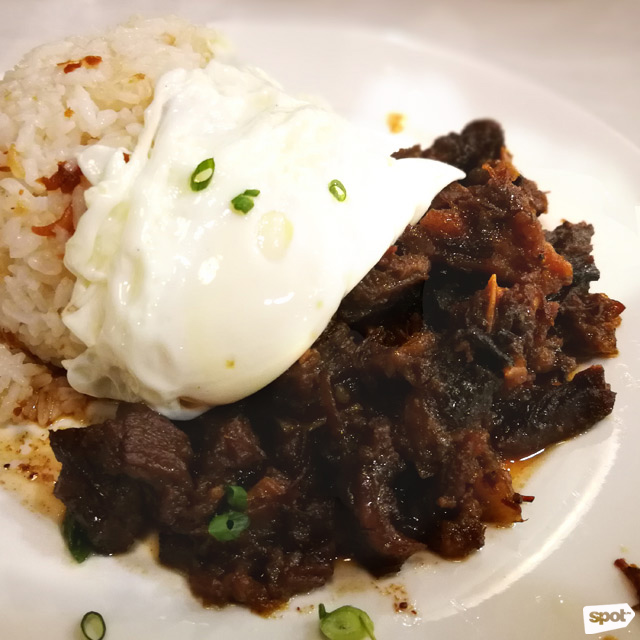 ADVERTISEMENT - CONTINUE READING BELOW
The tapa is almost stew-like tender, something we suspect is from the fact that the beef is soaked overnight in spices. It's a good mix of sweet and savory complemented by slivers of fat, making every bite a rich explosion of flavors. You'd be more than happy to consume all of it with the sunny-side up egg and garlic fried rice—parts of it fried to a crisp in a wok over an open flame. Tapsi ni Vivian's standalone branches are open 24 hours, so night owls can enjoy this meal as an easily affordable hangover cure.
See a list of Tapsi ni Vivian branches.
2. Beef Tapa from Pancake House (P277)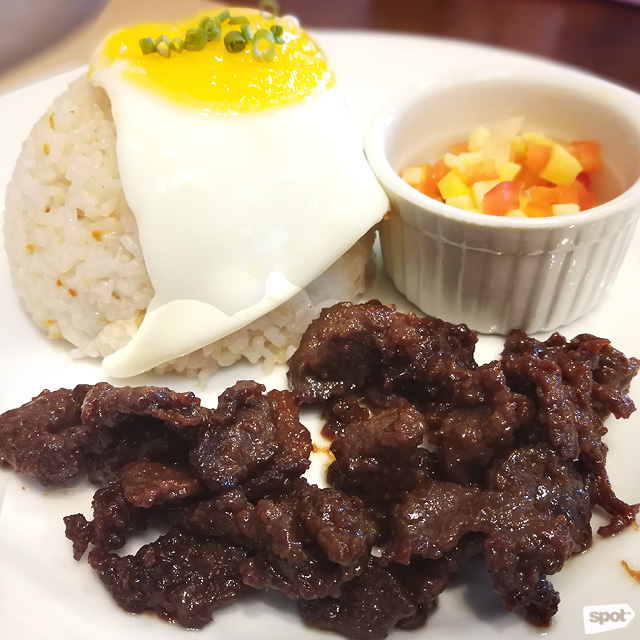 ADVERTISEMENT - CONTINUE READING BELOW
Order this and what you'll get is similar to the quintessential tapsilog you first tried in a neighborhood tapsilogan, raised several bars higher. The tapa—a generous serving of it—is tender and succulent. It tastes garlicky with the right amount of saltiness and the slightest hint of sweetness. Pancake House's Beef Tapa is relatively more expensive than most others on this list, but it nails the flavors and textures that every longtime tapsilog lover would expect, making this worth the price. 
See a list of Pancake House branches.
1. Tapsilog from Goto Monster (P175)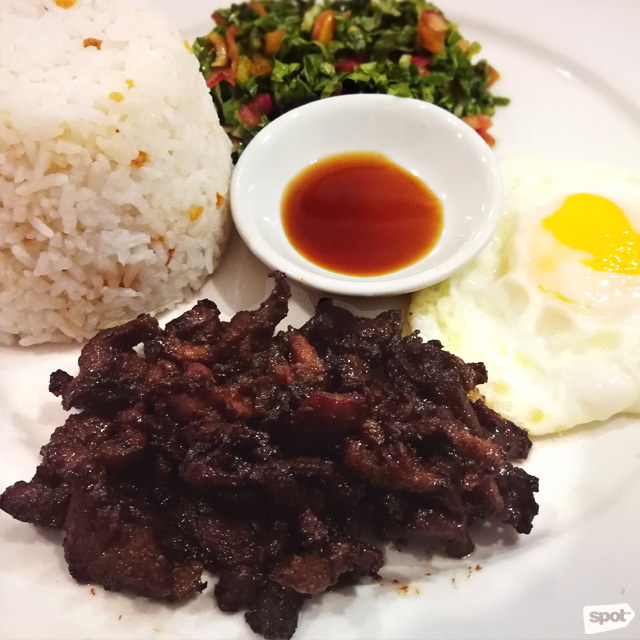 ADVERTISEMENT - CONTINUE READING BELOW
What makes Goto Monster's tapsilog special is, of course, the tapa, which is the perfect balance of sweet, salty, and garlicky. The meat is cut into lean, bite-sized pieces, cooked so that they're a bit crispy at the edges. The set comes with a side of tomato, mustard greens, and cucumber ensalada. The garlic fried rice is freshly cooked and the serving size is just right. At a pretty pocket-friendly price, you get an altogether filling meal you might just find yourself seeking out, whether or not you live anywhere nearby.
Goto Monster is at 245 Primo Rivera Pablo Ocampo Extension, Makati City.
Share this story with your friends!
---
Help us make Spot.ph better!
Take the short survey
More Videos You Can Watch
Load More Stories