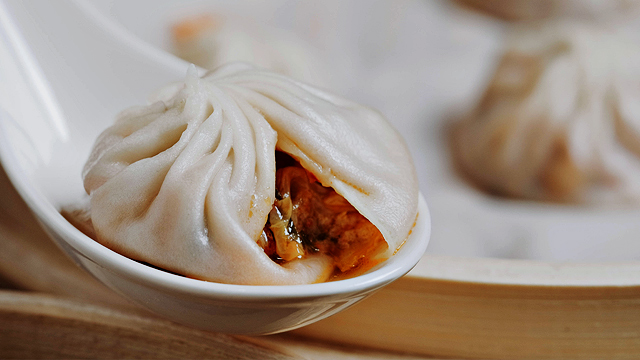 (SPOT.ph) If the Spanish have wine and tapas, the Chinese have tea and dim sum. Don't limit yourself to siomai and hakaw because there's more to dim sum than just those. It could be anything and everything—from meat-filled dumplings to deep-fried rolls, and even soft baked buns. You'll find a plethora of places around the Metro where you can enjoy dim sum. 
ADVERTISEMENT - CONTINUE READING BELOW
Here are the best spots in Manila for your dim sum fix:
Din Tai Fung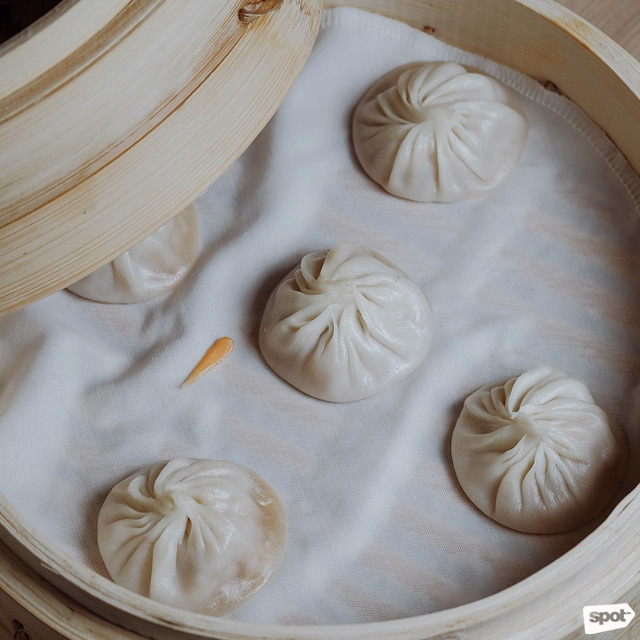 Din Tai Fung is practically synonymous with xiao long bao—after all, this Michelin-starred Taiwanese establishment began with those steamed soup-filled dumplings back in the 1950s. They now have over a hundred locations around the world—foodies don't mind queuing up for a taste of their famous xiao long bao. You can't go wrong with the classic Pork XiaoLongBao (P160/five pieces, P315/10 pieces), or their other variants like crab roe, truffle and pork, or foie gras and chicken. They also have a bunch of other offerings like pot stickers, wontons, and shao mai. Make sure to save room for their Chocolate Lava XiaoLongBao (P115/three pieces) so you can end your meal on a sweet note.
See a list of Din Tai Fung branches.
Tim Ho Wan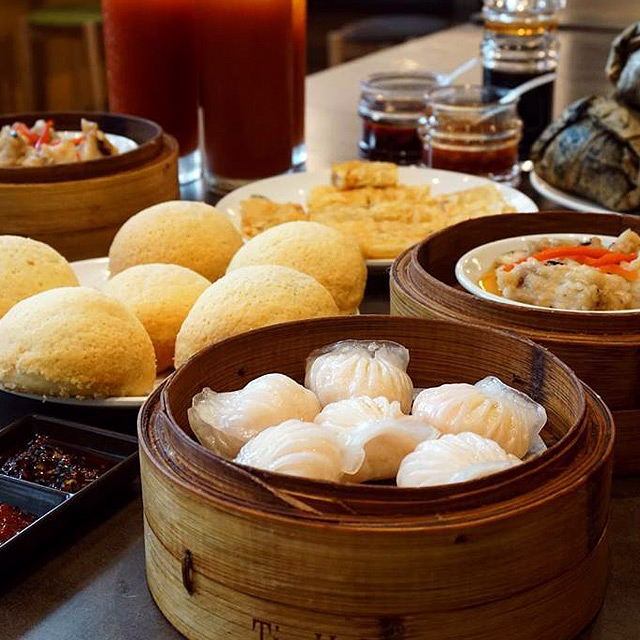 For a time, Tim Ho Wan was the world's cheapest Michelin-starred restaurant. They're one of the most well-known dim sum places in Hong Kong, owing a lot of their popularity to their Baked Bun with BBQ Pork (P145/three pieces)—a hit even here in Manila. Their signature dish is made with a pillowy-yet-crusty bun that's filled with sweet and saucy char siu, served hot and freshly baked. Complement your bun with other tasty treats like the Pan Fried Radish Cake (P120) or the Beancurd Skin Roll with Pork & Shrimp (P140).
ADVERTISEMENT - CONTINUE READING BELOW
See a list of Tim Ho Wan branches.
TuanTuan Chinese Brasserie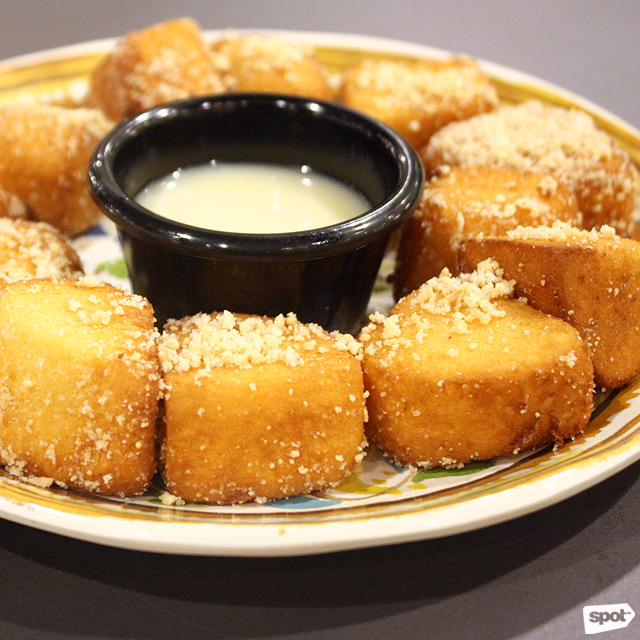 Expect traditional Chinese fare prepared with French flair when you dine at TuanTuan Chinese Brasserie. Make sure to sample their signature Snow Buns, which get their name because of their snow-white exterior. Something that's hard to find elsewhere is the savory Crispy Minced Duck Snow Buns (P228/three pieces) and the sweet Crispy Pineapple Snow Buns (P158/three pieces). For more substantial grub, go for the Pork and Century Egg Congee (P228), a hot bowl of rice porridge that feels as comforting as a warm hug.  
ADVERTISEMENT - CONTINUE READING BELOW
See a list of TuanTuan Chinese Brasserie branches.
Li Li
Lunch is the best time to visit Li Li because of their All-You-Can-Eat Dim Sum (P1,088) deal, which happens from Monday to Sunday, 12 p.m. to 2:30 p.m. Get ready for a noontime feast that includes all things steamed, deep fried, baked, and everything in between. Just tick off what you want to order from the menu and they will be served to you freshly made. Some of the standout dishes are the  Honey Glazed Barbecue Pork, Har Gao, and Deep Fried Shrimp. You're likely to leave this fine restaurant with a big belly and an even bigger smile on your face.
ADVERTISEMENT - CONTINUE READING BELOW
Li Li is at New World Manila Bay Hotel, Pedro Gil Street corner M.H. Del Pilar Street, Manila City.
Paradise Dynasty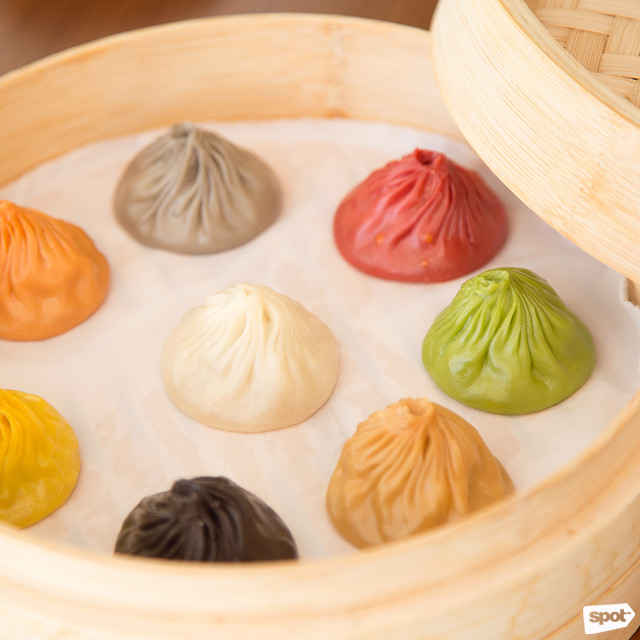 Paradise Dynasty is best known for their Specialty Dynasty Xiao Long Bao (P388/eight pieces), a sampling of eight xiao long bao flavors that includes original pork, ginseng, crab roe, foie gras, black truffle, cheese, garlic, and Szechuan. You can also order each flavor individually, if you already have a favorite. Another must-try is the Radish Pastry (P138/three pieces) with thin slices of radish enclosed in a delicate pastry shell. Each bite has a good contrast from the crunchy shell and soft filling. Like a semi-sweet ending? The Charcoal Custard Lava Bun (P188/three pieces) should do the trick.
ADVERTISEMENT - CONTINUE READING BELOW
See a list of Paradise Dynasty branches.
Ying Ying
Ying Ying may be far from being a fancy food spot, but they offer Cantonese fare that's as legit as you can get without having to fly to Hong Kong. Get your complimentary hot tea, and take your pick from their assortment of dim sum specialties such as Spareribs (P70), Chicken Feet (P70), Taro Puff (P80), and Kuchay Dumpling (P70). Their menu is extensive so there's something for everyone here—plus you get value for money with whatever you order.
ADVERTISEMENT - CONTINUE READING BELOW
Ying Ying is at 233-235 Dasmarinas Street corner Yuchengco Street, Binondo, Manila.
Wai Ying Fastfood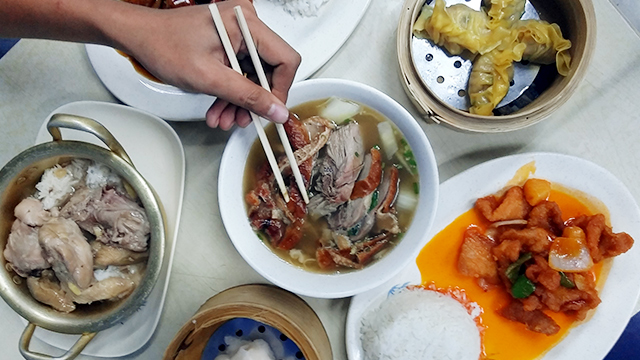 The food is worth the wait at Wai Ying, another popular food stop in Binondo. Their tasty Chinese fare makes up for their ambience—or lack thereof. They've got noodles and rice toppings, but nothing hits the spot like a comforting bowl of Asado Congee (P160)—the hot rice porridge is topped with slices of sweet-salty pork. Complete your dining experience with savory dim sum like Curry Beef Siomai (P90) and Seafood Roll (P120), or sweet servings of Buchi (P90) and Egg Tart (P90). Then wash it all down with a cool glass of HK Milk Tea (P75). You can even buy packs of frozen dim sum and dumplings, so you can cook at home and enjoy them as you please.
ADVERTISEMENT - CONTINUE READING BELOW
Wai Ying Fastfood is at 810 Benavidez Street, Binondo, Manila City.
King Chef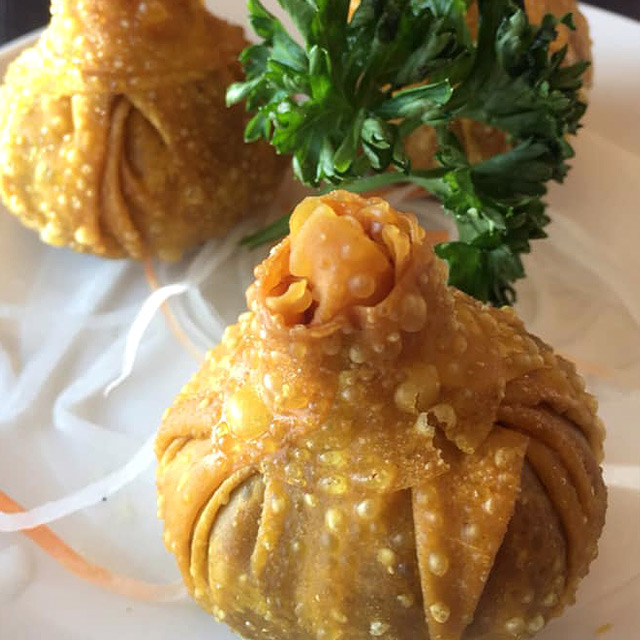 Don't be confused if you come across two different King Chef concepts: King Chef Dimsum Kitchen is for those who prefer small plates while King Chef Seafood Restaurant is for serious sit-down meals. Both of them offer a long list of steamed and fried dim sum that you can get at lower prices if you chance upon their Dimsum Happy Hour runs or if you have their Smart Diner card. Make sure to try the Machang (P100), Minced Shrimp Puff (P130), and Crispy Duck Wanton (P140). Afterwards, treat yourself to Almond Jelly with Lychee (P95) and Hot or Cold Soya Milk (P95).
ADVERTISEMENT - CONTINUE READING BELOW
See a list of King Chef branches.
Eat Fresh Hong Kong Famous Street Food
Eat Fresh is best known for their laksa, which has become famous through word of mouth, but they have more to offer beyond spicy soup. Have fun eating street food on sticks like Fried Wanton (P43/two pieces) or Fish Cake (P53/two pieces), which you can have either fried or dipped in curry sauce. You can also stuff your face with delicious yet affordable snack items like Baked Asado Bun (P60) or Jumbo Bola-Bola Siopao (P90). Cool down with some Hong Kong Nai Cha with Pearl (P85/500ml), or any of their fresh coolers that are also available in one-liter servings.
ADVERTISEMENT - CONTINUE READING BELOW
Eat Fresh Hong Kong Famous Street Food is at 92 Jose Abad Santos Street, Little Baguio, San Juan City; 100-A Maria Clara Street, Santo Domingo, Banawe, Quezon City; 32 General Ordoñez Avenue corner Bayan-Bayanan Avenue, Marikina Heights, Marikina City; and 48 President's Avenue, BF Homes, Parañaque City.
Lugang Café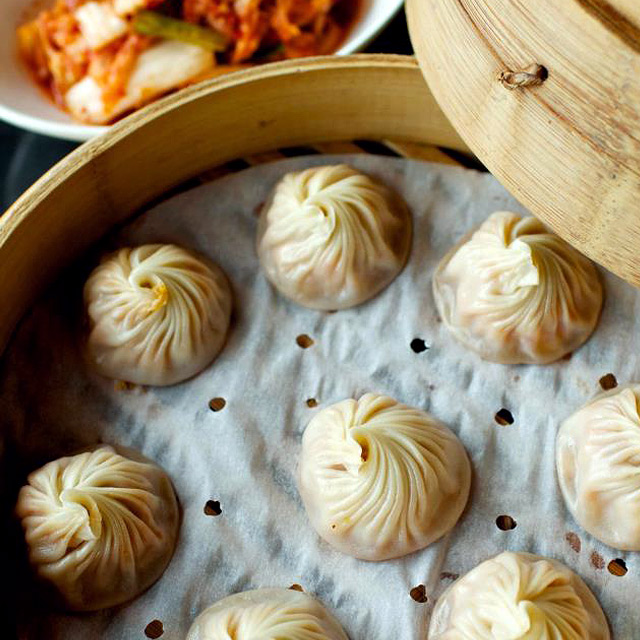 ADVERTISEMENT - CONTINUE READING BELOW
If you happen to chance upon Lugang Café's Feast All You Can (P598) promo, don't hesitate. You can't find a better deal with unlimited servings of dim sum, plus one serving of a house specialty. But even if you miss out on this food promo, you can still get your dose of dim sum goodness with an à la carte order of Steamed Crab Roe and Pork Xiao Long Bao (P360/eight pieces) or Steamed Vegetarian Dumplings with Truffle Oil (P288/eight pieces).
See a list of Lugang Café branches. 
Share this story with your friends!
---
Help us make Spot.ph better!
Take the short survey
More Videos You Can Watch
Load More Stories