(SPOT.ph) Different cultures around the world have their own take on the cheese roll. This bread and cheese combo takes on a saltier form in South America, where buns are baked with cheese inside. In New Zealand, the Kiwis' signature cheese roll-ups are similar to our own cheese rolls, with layers of dough and cheese rolled up and baked in an oven.
Locally, cheese rolls are typically lumped under the same category as another baked good, the ensaymada. Consisting of a stick of cheese folded into a dough that's baked and sprinkled with sugar, this ubiquitous merienda menu item satisfies the Pinoy's fascination with anything simultaneously sweet and salty. For this list, we judged the cheese rolls based on overall taste, texture, serving size, and value for money.
All SPOT.ph Top 10 lists are researched, paid for, tested, and selected by the writers and editors. They are discreetly conducted without any notice made to the restaurants or their owners.
ADVERTISEMENT - CONTINUE READING BELOW
Here are the 10 cheese rolls in Manila that made it to our list:
10. Cheese Roll from Aristocrat (P35)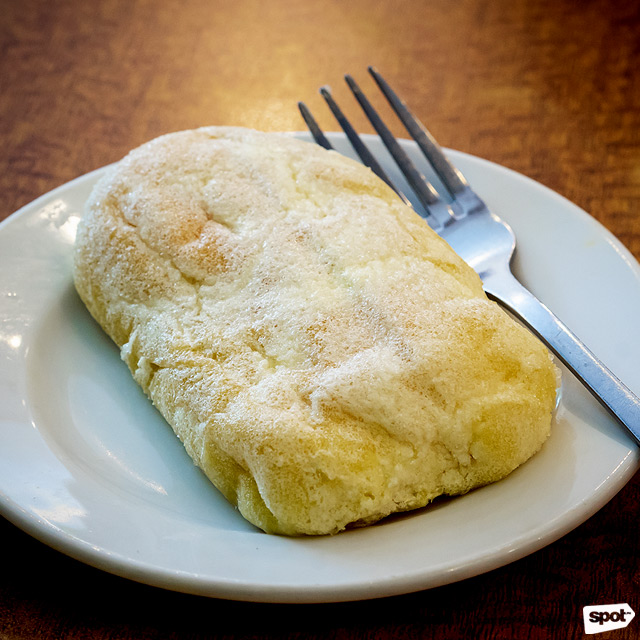 There's nothing more Pinoy than Aristocrat—and Makati folk are lucky because their Jupiter branch serves up their signature Filipino fare 24/7. When you're done feasting on their chicken barbecue and java rice and are craving something sweet and bready, ask if the cheese rolls are available. Aristocrat's version is thick and generously sized. More sugary than cheesy, it delivers a nice crunch with every bite. If your taste preference leans towards the extra sweet, then this merienda treat is for you. Hot tip: call in advance to ask if they're in stock because they can be a rarity!
ADVERTISEMENT - CONTINUE READING BELOW
Recommended Videos
See a list of Aristocrat branches.
9. Cheese Roll from Becky's Kitchen (P33)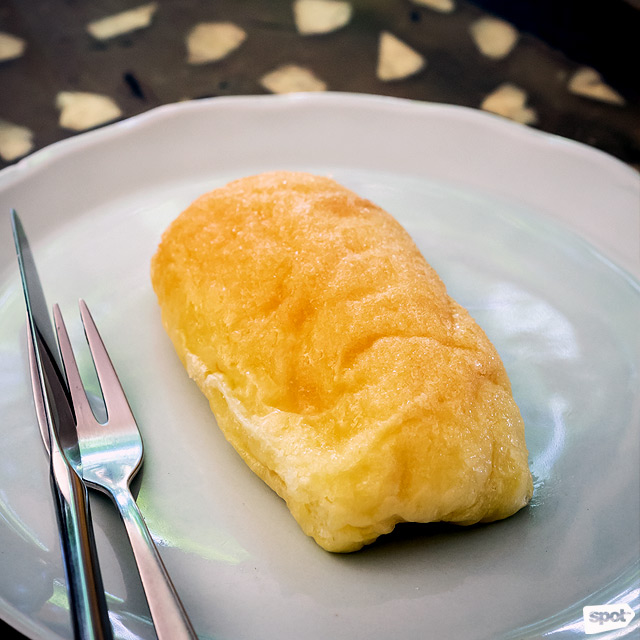 Valle Verde residents are lucky that Becky's Kitchen is smack dab in the middle of their park. This means that the famous neighborhood bakery's treats are never too far away—including their cheese rolls. This version of our sweet-salty bread roll-up is interesting because the cheese they use is more like a thin square of Velveeta or sandwich cheese rather than a stick of cheddar. It offers a less than typical texture that goes well with the overall sugary crunch. One of the most convenient ways to score a cheese roll (especially if you live in the Pasig area), Becky's earns extra points for year-round reliability.
ADVERTISEMENT - CONTINUE READING BELOW
Becky's Kitchen is at Community Center, Suha Street, Valle Verde 1, Pasig City.
8. Cheese Roll from Conti's Bakeshop & Restaurant(P32)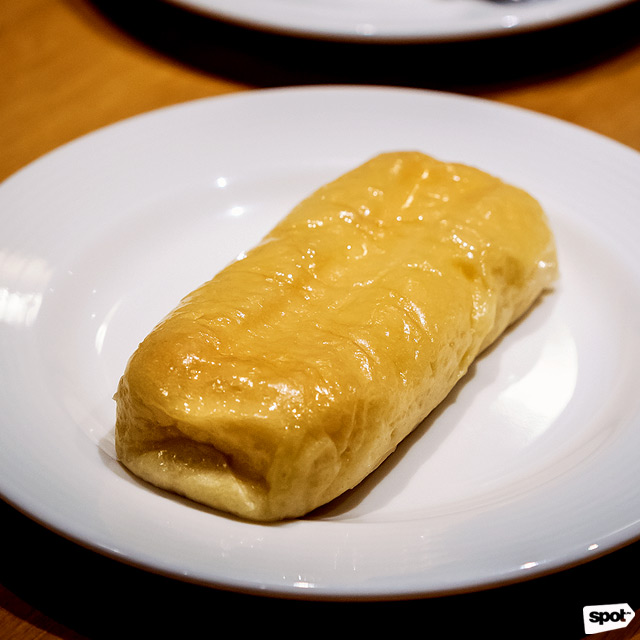 What doesn't Conti's serve these days? The popular food pick-up service from the south has spread its wings all over Metro Manila and has been keeping people from north to south happy for many years. Their cheese rolls are no-nonsense and give you the kind of flavor you're looking for when you're beginning to crave that salty-sweet taste without wanting the heaviness of a full-on ensaymada. Diners have an option to have their cheese rolls warmed (we recommend it!). Conti's take on the cheese roll is attractive—it appears to be drenched in butter and takes on a nice sheen. Instead of being light and fluffy, the bread surrounding the cheese is quite dense and when warmed up, every bite becomes ooey gooey good.
ADVERTISEMENT - CONTINUE READING BELOW
See a list of Conti's Bakeshop & Restaurant branches.
7. Cheese Roll from Must Be Mom's (P42)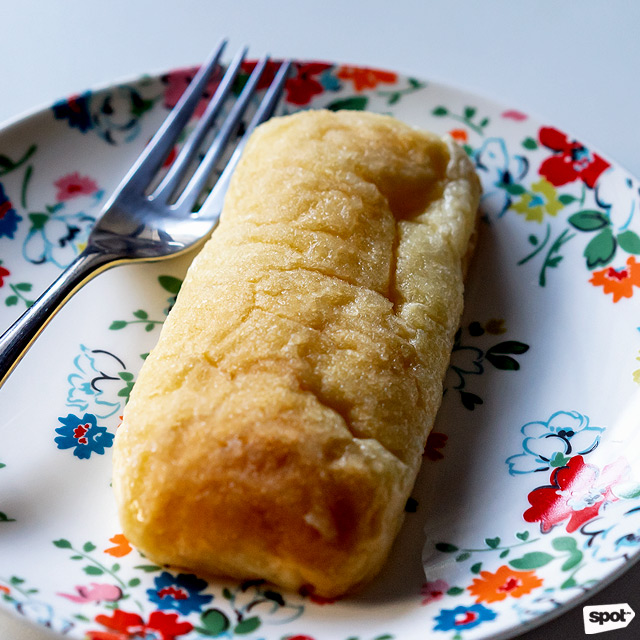 Mallrats will find the Must Be Mom's kiosk to be a familiar sight. This little bakery sells all your Pinoy merienda staples, cheese rolls included. Their version is extra sweet—something that will probably please the kids more than the moms, who are typically more conscious of how much white sugar is on their bread. Must Be Mom's take on the cheese roll is light and friendly tasting—something that will please most people, making it a nice pasalubong, gift, or potluck treat. You'll find a solid stick of cheese in the center of the roll, balancing out all the sugary sweetness covering the bread.
ADVERTISEMENT - CONTINUE READING BELOW
See a list of Must Be Mom's branches.
6. Cuban Cheese Roll from Dean & Deluca (P80)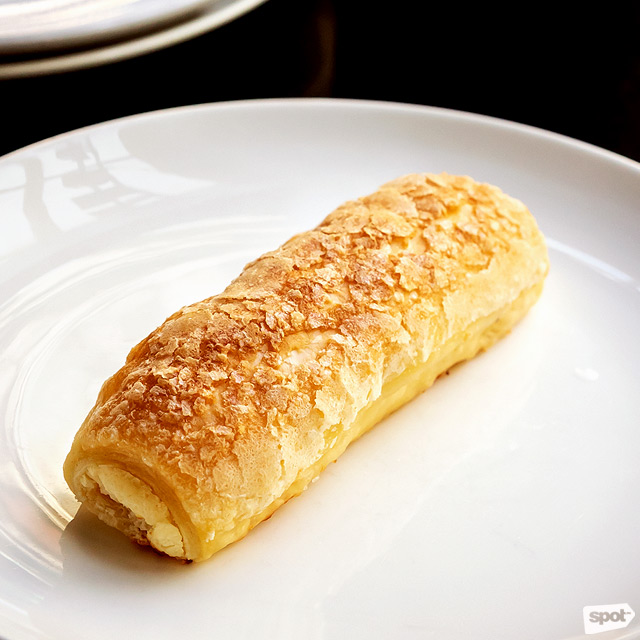 Don't balk at the high price point of Dean & Deluca's cheese roll just yet. Their version is decidedly different from what's out in the market, as it is Cuban-inspired and not your typical Pinoy snack. When you order a cheese roll, you're delivered a Twinkie-sized roll-up with a flaky, speckled top—one indication that you're getting something that's not your run of the mill roll. The treat seems to be filled with a cream cheese-tasting filling—a little sour, a little lemony, and just a little sweet. This snack comes off more like a Danish you have for breakfast rather than a rolled-up ensaymada. If you want to explore something different, then this is worth a try.
ADVERTISEMENT - CONTINUE READING BELOW
See a list of Dean & Deluca branches.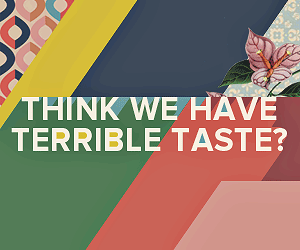 5. Cheese Roll from Buttery & Co. (P65)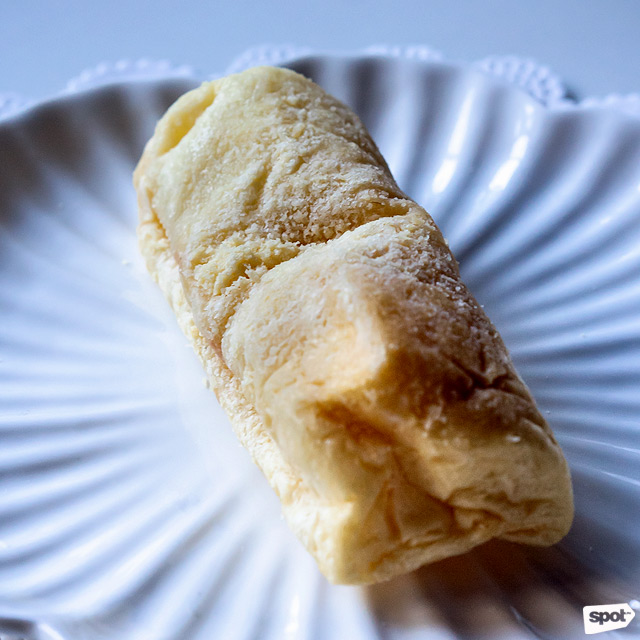 Buttery & Co. has a beautifully designed mall kiosk that stands out among the rest for its marble countertops and clean, modern aesthetic. Their cheese rolls are slightly more expensive than your typical fare, but the minute it falls in your hand, you'll know why. You get a very weighty piece of bread that's almost impossible to finish on your own (if you're not ravenous, better share your roll with a friend!). On the opposite spectrum of most sweet-salty Pinoy treats, Buttery & Co.'s version of the cheese roll is more salty than sweet. Every bite delivers a very soft, melt-in-your-mouth bite of cheese that would probably be even more lush and tasty when you have your cheese roll at home, slightly heated. If you're craving savory, this one's for you.
ADVERTISEMENT - CONTINUE READING BELOW
Buttery & Co is at 2/F Building B Bridgeway, SM Megamall, Mandaluyong City.
 4. Cheese Roll from Purple Oven (P65)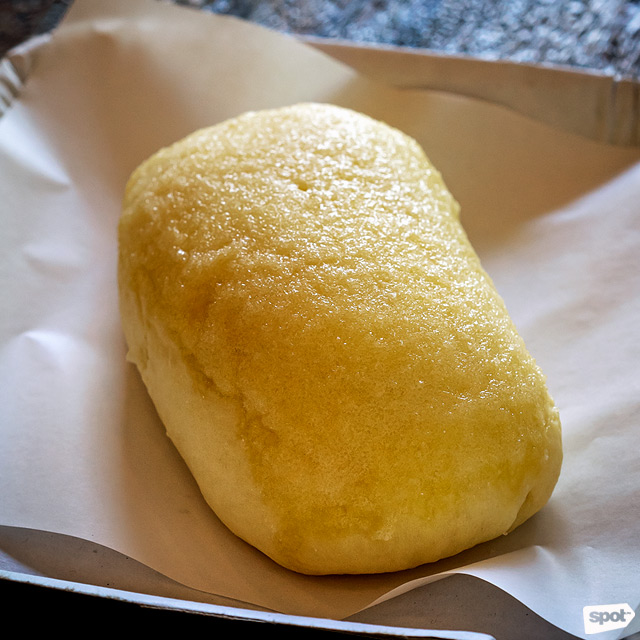 It's another slightly more expensive cheese roll on this list but you know you'll be getting good quality with this one, as the Purple Oven name has been synonymous with no-fail desserts and baked goods for many years now. Whether you're eating your cheese roll at home or satisfying your craving at Purple Oven's counter seating, you'll want your snack slightly heated to get the full effect. This cheese roll is buttery, fluffy, and light—so light that you may want to have more than one! The cheese they use is very subtle and more complementary to the sugary treat than providing a stark contrast in flavor. To complete the cheese roll experience, Purple Oven also has a sugar topping that provides a lovely crunch. And in case you plan to buy some, here's a tip: the cheese rolls at Purple Oven are fresh off the oven every day at 11 a.m.
ADVERTISEMENT - CONTINUE READING BELOW
See a list of Purple Oven branches.
3. Cheese Roll from NIC's (P55)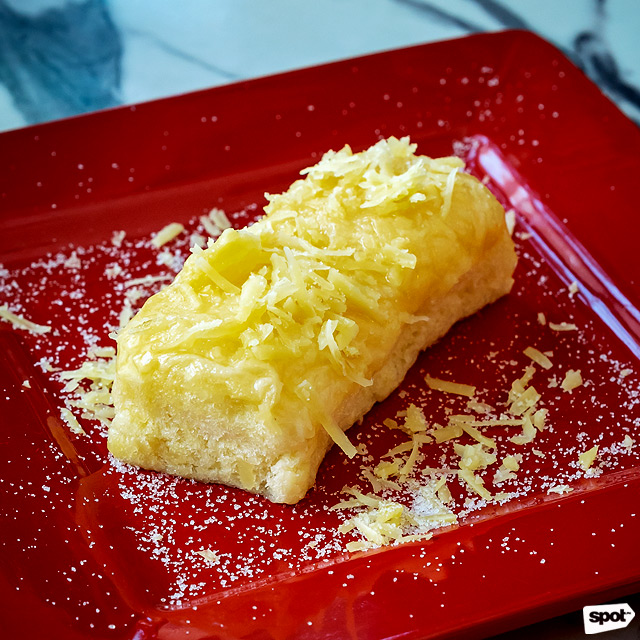 If you feel you deserve some ambience to go along with your cheese roll, then NIC's is the place to go. Not only will you get a comfortable and stylish dining experience, you'll also get great value for money. NIC's cheese roll is fashioned out of soft bread rolls baked with a cheddar cheese filling. Taste is exactly the way you imagine a cheese roll to be—the cherry on top here is the presentation. Flakes of cheese decorate the top of your roll and sugar is sprinkled all over your plate. Sure, it's just a simple merienda, but NIC's has a way of making it feel extra special. Pro tip: NIC's offers discounts from time to time—a P55 cheese roll may end up being just P30 if you come in at the right time!
ADVERTISEMENT - CONTINUE READING BELOW
See a list of NIC's branches.
2. Cheese Roll from Mary Grace Café (P67)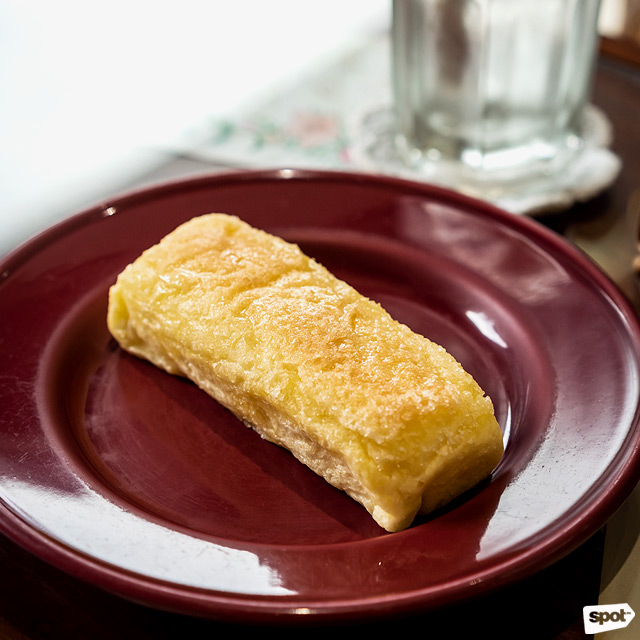 It's highly possible that we have Mary Grace to thank for popularizing the cheese roll. While their ensaymadas are the highlight on the menu, Mary Grace's cheese rolls are stars of the show too. Offered for diners with an option to have it grilled (go for it—grilled is better!), this is one of the most sinfully buttery cheese rolls you'll ever taste. Despite all the butter that comes in a Mary Grace cheese roll, you won't feel that it's too heavy. It is the perfect light salty-sweet treat when an ensaymada is too much for your appetite. Mary Grace uses a stick of cheese in the center of its roll—grilling allows the cheese to melt, delivering a lovely gooey texture with every bite. Complementing this delightful consistency is the crunchy sugar topping that adds a nice oomph to the entire experience.
ADVERTISEMENT - CONTINUE READING BELOW
See a list of Mary Grace Café's branches.
1. Cheese Roll from Joy Bakes (P55)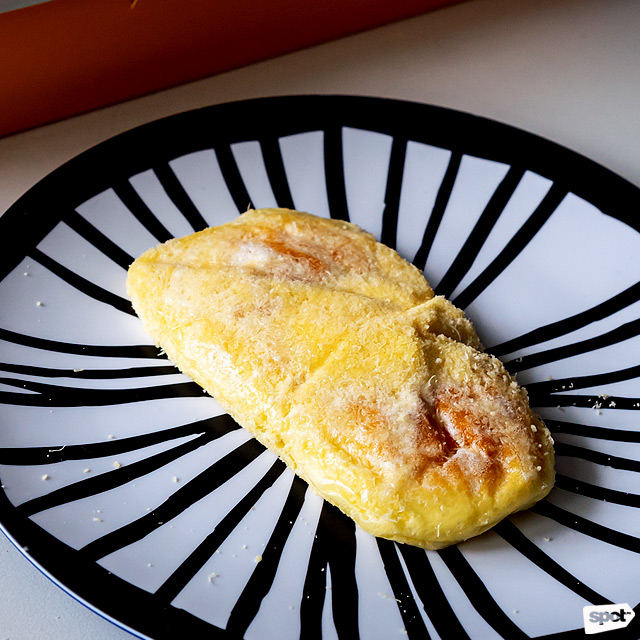 Everyone thinks they know what a good cheese roll tastes like…but that's only until they've had a bite of a Joy Bakes cheese roll, which totally flips things around and changes the game. Every bite is total sorcery, whether you're sticking to the buttery classic or want a little more sharpness to your cheese with the queso de bola variety. What makes a Joy Bakes cheese roll spectacular is its thin, melty, almost wet, and super buttery flavor. Every bite tastes like a hug! This version of the cheese roll lacks the sugary crunch that most Pinoy cheese rolls have—but trust us, you won't be missing it. The substantial chunks of cheese and the unbelievable softness will have you forgetting everything else—we promise.
ADVERTISEMENT - CONTINUE READING BELOW
Joy Bakes is at 2/F Ayala Malls The 30th, 30 Meralco Avenue, Pasig City.
Update as of June 6, 2019, 2:45 p.m.: A previous version of this article included prices with tax for Dean & Deluca and Mary Grace Café cheese rolls. Prices have since been updated to reflect prices as listed on their respective menus.
Share this story with your friends!
---
Help us make Spot.ph better!
Take the short survey
Load More Stories