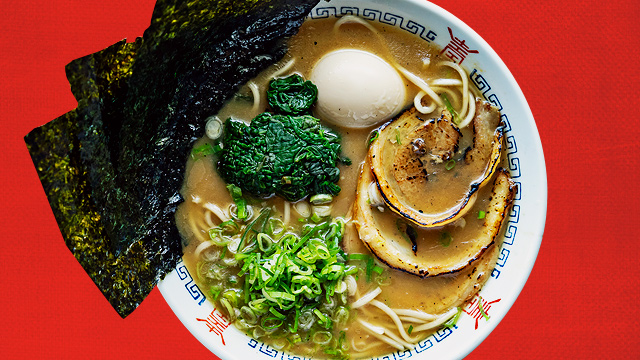 (SPOT.ph) The number of ramen restaurants that have popped up in the city over the last few years is astounding—this Japanese pulled noodle dish has definitely won the hearts of Pinoys. Ramen is typically served in a meat broth—its shoyu variety uses soy sauce for flavor and is typically coupled with sliced pork, dried seaweed, and other toppings. While you'll find a ramen place in practically every mall or every neighborhood, not every restaurant offers a shoyu option, opting instead for miso as their flavoring.
ADVERTISEMENT - CONTINUE READING BELOW
We're judging these perfect-for-rainy-days soups on broth, noodles, and toppings to find the best, most authentic ramen experience available in the Metro.
Also read:
Top 10 Miso Ramen in Manila
Top 10 Pho in Manila

All SPOT.ph Top 10 lists are researched, paid for, tested, and selected by the writers and editors. They are discreetly conducted without any notice made to the restaurants or their owners.
Here are the best shoyu ramen bowls in Metro Manila:
10. Shoyu Ramen from Hokkaido Ramen Santuoka (P385/regular, add P50 for Komi-Tamago)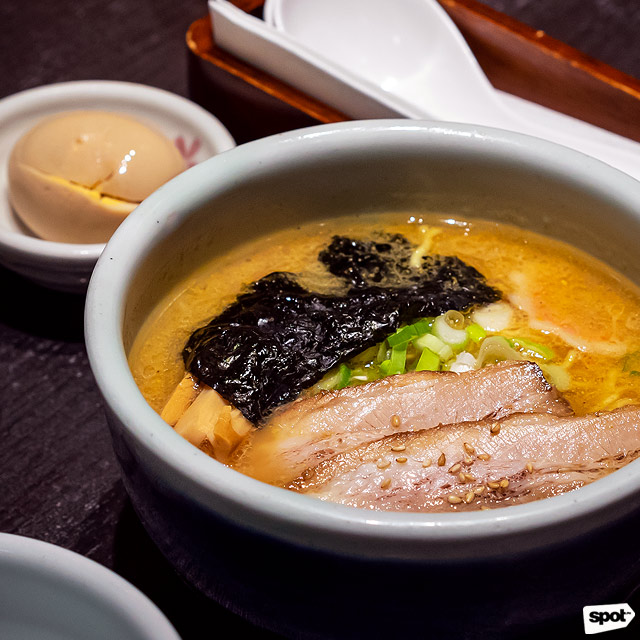 If you're going for open-your-pores steam, head straight to Hokkaido Ramen Santuoka—their bowls will probably feature the most piping hot ramen you'll ever come across. This brand prides itself on its perfect soup temperature, with ramen that is never boiled—something that technically works in its favor. Salty with a soy sauce punch, this soup is good for a quick slurp. The bamboo shoots as toppings are worth pointing out because their taste gives the soup a delectable layer of flavor. If you're looking for a rich texture, make sure to add the Komi-Tamago (egg) to your order.
See a list of Hokkaido Ramen Santouka branches.
9. Tonkotsu Shoyu Ramen from Mitsuyado Sei-Men (P250/small, P290/regular, P330/large)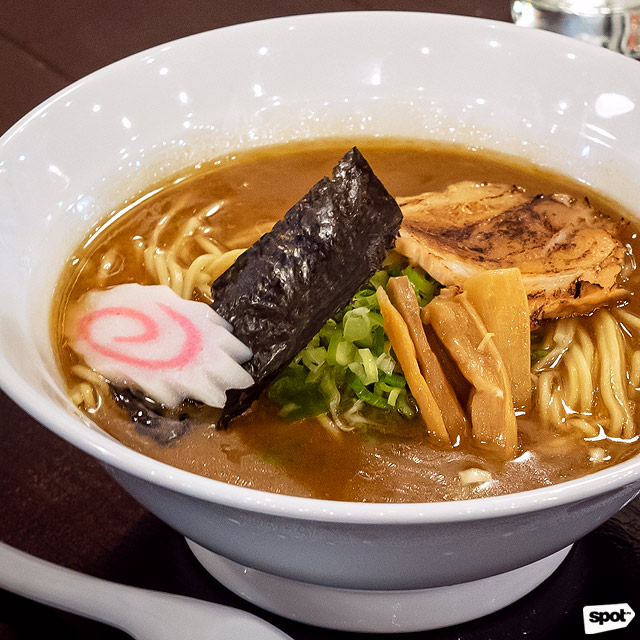 ADVERTISEMENT - CONTINUE READING BELOW
One advantage that Mitsuyado Sei-Men has over other ramen haunts is its variety of bowl sizes and an option for a spicy Karashi Tonkotsu Shoyu Ramen or a Torigara Shoyu Ramen with a chicken soup base (versus the more popular pork base). Their Tonkotsu Shoyu Ramen delivers even before it's served at the table—you can smell the nori as soon as your bowl leaves the kitchen. This ramen achieves the right balance in many ways. It offers the right amount of savory, just the right hardness of noodle, and pork that is grilled perfectly so that it doesn't fall apart at the first bite, but isn't tough either. If you're looking for a strong smoky flavor in your ramen, this one's your best bet. 
See a list of Mitsuyado Sei-Men branches.
8. Shoyu Ramen from Butamaru Ramen x Izakaya (P350, add P50 for egg)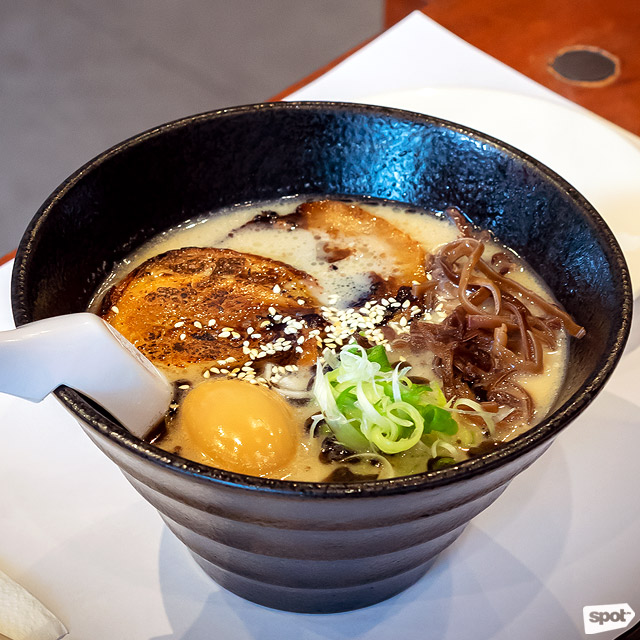 ADVERTISEMENT - CONTINUE READING BELOW
Butamaru's 16-hour tonkotsu broth is inspired by variations of Hakata-style ramen. Its name is inspired by slow-roasted chashu, which shows up in its Shoyu Ramen as a very delicate smoky flavor that creeps up on you as you sip (or slurp) on your soup. The pork is just a tad tough, but the noodles of this ramen are firm enough to give a good bite. Overall, the broth is bold, sophisticated, and topped with a generous serving of sesame seeds—something that adds an interesting dimension to the tonkotsu taste.  
Butamaru Ramen x Izakaya is at G/F Ortigas Technopoint, Julia Vargas Avenue, Pasig City.
7. Iekei Ramen from Oyasumi Ramen (P350)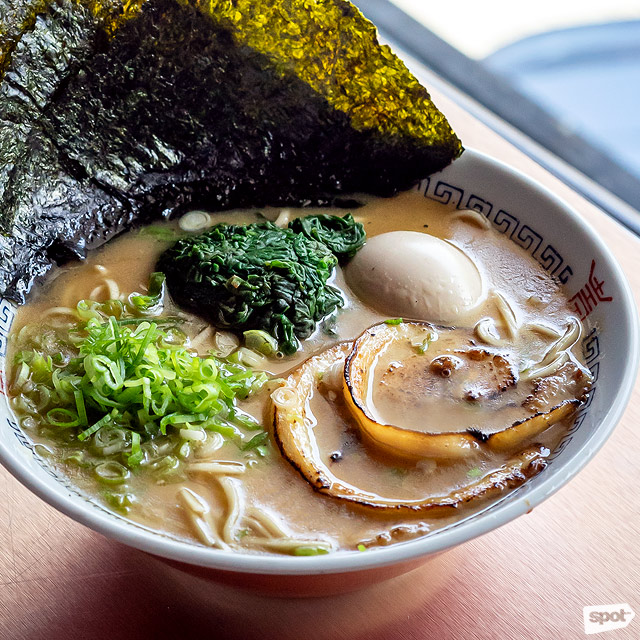 ADVERTISEMENT - CONTINUE READING BELOW
Tucked in a nondescript street in San Juan is a popular favorite among people in the neighborhood. Oyasumi may be a little hard to reach (we recommend commuting instead of your own car), but their Iekei ramen is worth the effort. It takes a while for your ramen to be served, but when they do bring it up, its fragrance wafts and you get a solid broth that is straightforward in flavor—if you were a fan of ramen before it took over Metro Manila, you'll find a comforting familiarity in this broth. Oyasumi's pork slices are very thin and are balanced out by greens that bring extra texture to the soup. If you prefer thick cuts of pork, you have an option for that too (P80). Another perk? Your tamago already comes with your order!
Oyasumi Ramen is at Unit 3, 308 P. Guevara Street corner Seaview Street, Little Baguio, San Juan City.
ADVERTISEMENT - CONTINUE READING BELOW
6. Signature Happiness Ramen from Hanamaruken (P445/half, P580/whole)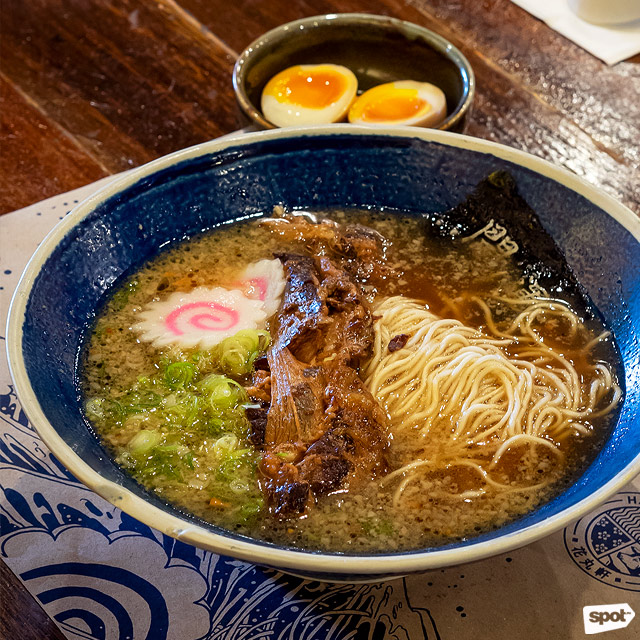 Hanamaruken is a winner with its hard-to-beat offer of free extra noodles—anyone looking for a good deal should head straight to one of their branches. Based in Osaka, Hanamaruken's signature ramen has a standout pork flavor in its broth. The noodles aren't hard but aren't soft either—they're the perfect Goldilocks texture. If you're a ramen-eater who doesn't shy away from a layer of fat on your pork, you'll happily feast on the succulent slices the Happiness Ramen offers. The slow-braised custom cut soft bone pork rib is something you'll want to come back to over and over again. 
ADVERTISEMENT - CONTINUE READING BELOW
See a list of Hanamaruken branches. 
5. Shoyu Ramen from Shiroi Daichi (P400)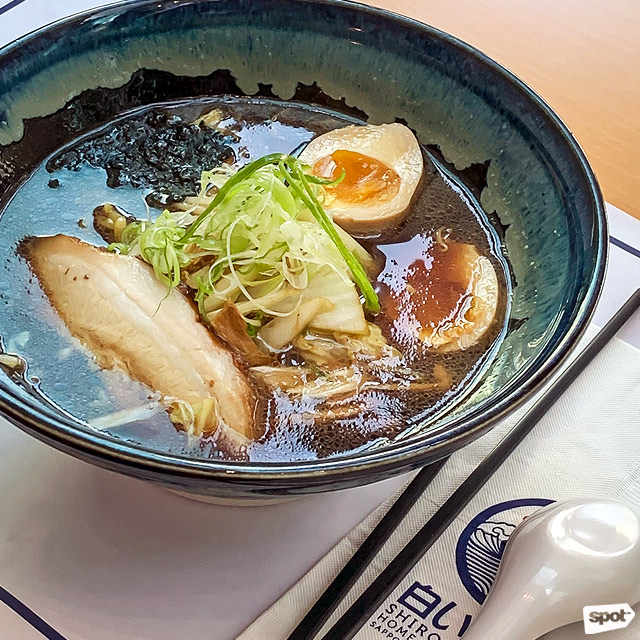 If you're looking for ambience to go with clean flavors, make a pit stop at Shiroi Daichi the next time you're in BGC. Their Shoyu Ramen is slightly more expensive than others, but is large enough to warrant its price tag. Its broth is potent and feels cleansing to the palate, while some shredded meat also accompanies the standard slices of pork that come with the soup. While the noodles are ever so slightly undercooked, the vegetables in the ramen add delightful crunch to the entire bowl. Vegetarians will also be glad to know that they offer a vegetable option, too. 
ADVERTISEMENT - CONTINUE READING BELOW
Shiroi Daichi is at Twenty-Five Seven McKinley, 25th corner 7th Avenue, Bonifacio Global City.
4. Shoyu Ramen  from Ramen Daisho (P375/regular, P665/large)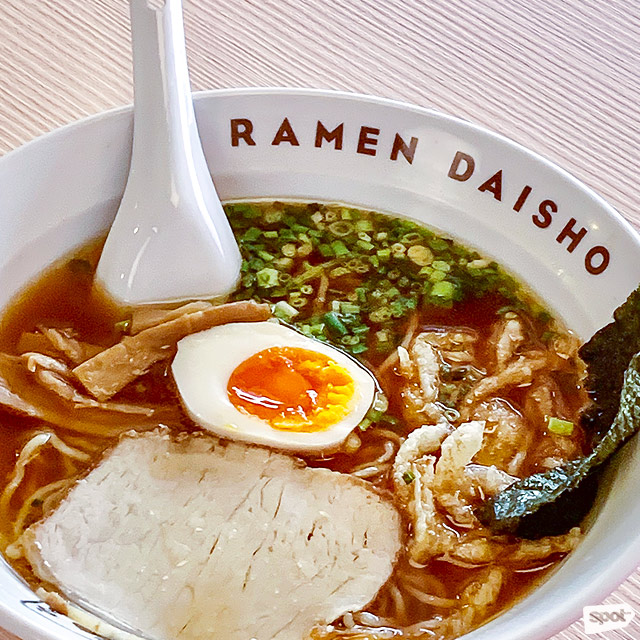 Head to Mandaluyong if you're looking for a satisfying bowl that's served straight to your table before you can even say shoyu! Ramen Daisho has quick service and superior taste. Its Shoyu Ramen is mild and suave, proving again that ramen doesn't need to be complicated to be done right. Their no-nonsense approach to ramen delivers thin slices of pork that are on the dryer side, complemented by noodles that take on a comforting soft and slurp-worthy texture. You know that ramen is done right if it sticks to the simplest basics and can deliver excellent flavor.
ADVERTISEMENT - CONTINUE READING BELOW
Ramen Daisho is at Unit 2, Sunshine Square, Liberty Center, Pleasant Hills, Shaw Boulevard, Mandaluyong City.
3. Shoyu Ramen Special from Araya Ramen (P320)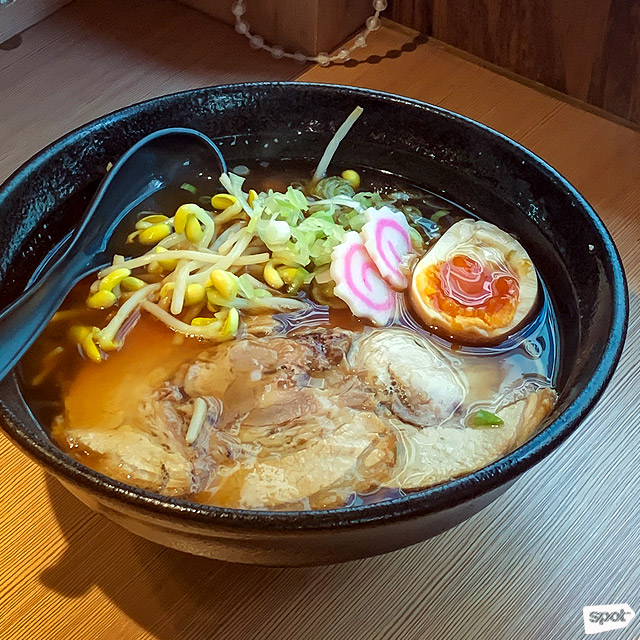 The Japanese don't linger and have long lunchtime conversations when they eat their ramen the way Filipinos tend to do. A quick, authentically Japanese, slurp-and-go atmosphere is what you get when you score a seat in this tiny little ramen spot in the middle of the Makati CBD. Sit by the bar and watch your ramen get cooked—a bowl may take about 20 minutes off your lunch break, but trust us, you'll devour your bowl as quickly as it comes to you. With chewy noodles, simply cooked pork, and a broth you'll be happy sipping on its own, this one is a winner. 
ADVERTISEMENT - CONTINUE READING BELOW
Araya Ramen is at  Dela Rosa Street corner Dela Rosa Access Road, Legazpi Village, Makati City.
2. Mendokoro Ramen-ba's Shoyu Ramen (P400, add P80 for Aji Tamago)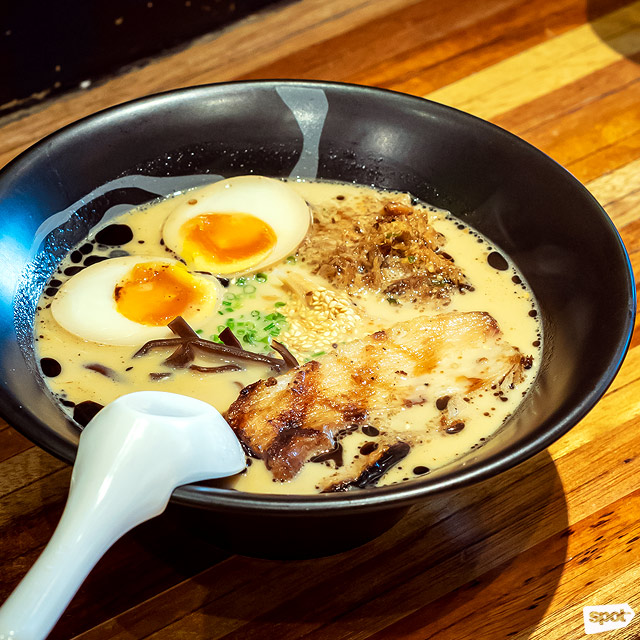 Mendokoro Ramen-ba has made premium-tasting ramen accessible to most places in the city. Be warned: The wait time at Mendokoro can get crazy during lunchtime, but if you do score a seat, you're guaranteed a special experience. Their Shoyu Ramen is full-flavored and rich without being overwhelming—something that many local ramen restaurants don't get right. The noodles are extra chewy that goes well with the tasty slice of pork. Every individual element of this ramen is great, but put together, they create a medley of flavors that are so good, it's impossible to leave without anticipating your next visit.
ADVERTISEMENT - CONTINUE READING BELOW
See a list of Mendokoro Ramen-ba's branches.
1. Super Chashu from Ramen Yushoken (P550)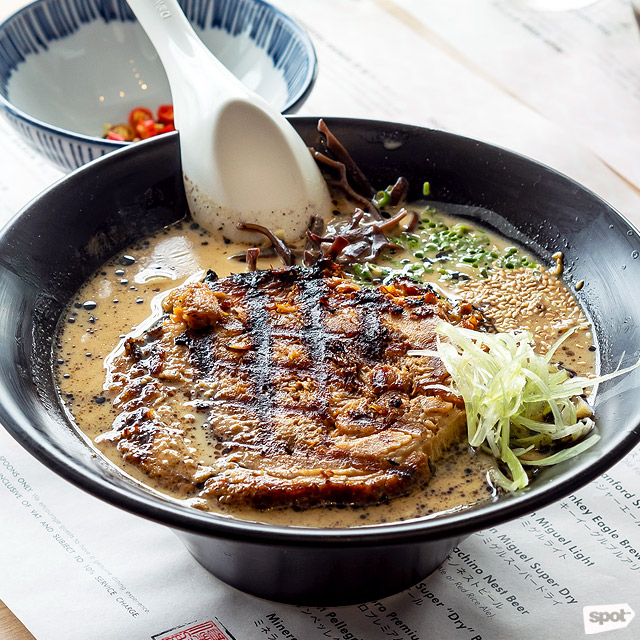 We have Yushoken to thank for bringing solid, excellent ramen to the city, and knocking every other noodle joint out of the running for the top spot. Folks privy to their secret menu know the superpowers held by the Super Chashu—their extra-potent take on their signature (and most popular) shoyu broth. Served with optional chili, the broth is powerful—its flavor bursts in your mouth the second you sip it. The wheat noodles are firm but not gummy, and the highlight of the entire dish is the supersized piece of smoky pork, which flavors the broth with extra smokiness, too. Super Chashu holds its weight and does not collapse in the soup or melt in your mouth—it's hefty, tasty, and will convince you to stick to this not-so-secret order every time you come visit. If you're not from the South, this one's worth the drive.
ADVERTISEMENT - CONTINUE READING BELOW
Ramen Yushoken is at the Molito Commercial Complex, Alabang, Muntinlupa City.
Photos by Toto Labrador
Share this story with your friends!
---
Help us make Spot.ph better!
Take the short survey
More Videos You Can Watch
Load More Stories