Hapag Private Dining
201 Katipunan Avenue, Project 4, Quezon City
Contact: 0947-560-1853
Open daily from 6 p.m. to 10 p.m.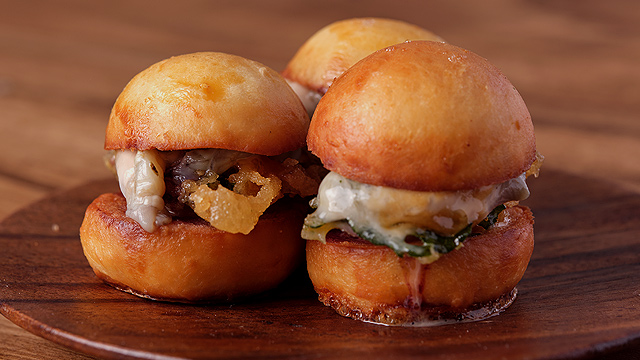 (SPOT.ph) It's a little hard to find, but all good things are worth the trek. The people at Hapag Private Dining weren't messing around with the word "private"; still, they're not in the middle of an enchanted forest, and we should count ourselves lucky.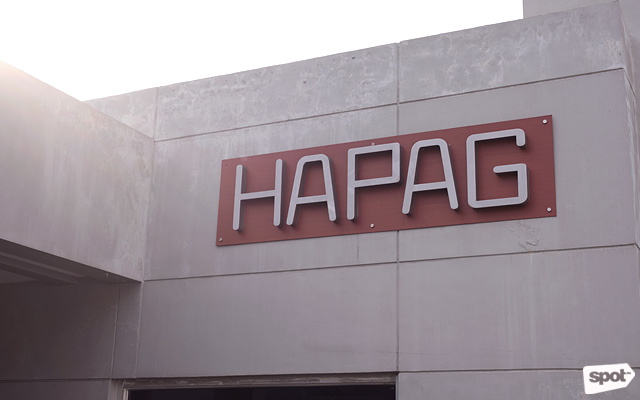 ADVERTISEMENT - CONTINUE READING BELOW
The trio at the helm—Chefs Thirdy Dolatre, John Kevin "Nav" Navoa, and Kevin Paolo Villarica—go way back, and it's this close to obvious: At its core, Hapag is Filipino food propped up by fond childhood memories, gilded only by formal training and a willingness to experiment. "It might sound cheesy, but this place is built on love," Navoa says in earnest.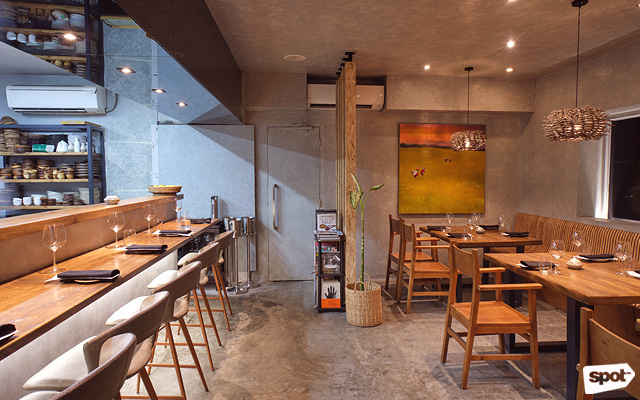 This is evident on about a thousand levels, from the interiors by Edward Encallado to the dish specifically and rightfully known as Kare Kare ni Lola V, but you have to go there to know it. We can only make our humble recommendations.
The Eight-Course Tasting Menu (P2,800/person) helps make the experience not so daunting; you can always come back for the à la carte stuff some other time, and you will.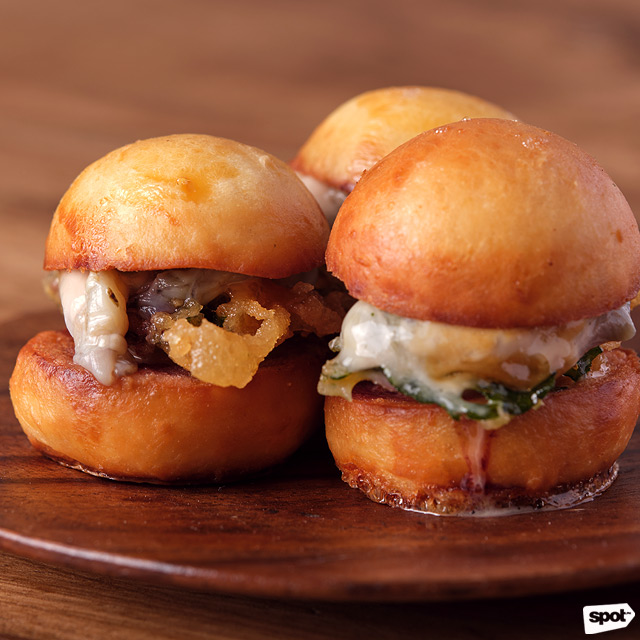 CONTINUE READING BELOW
Recommended Videos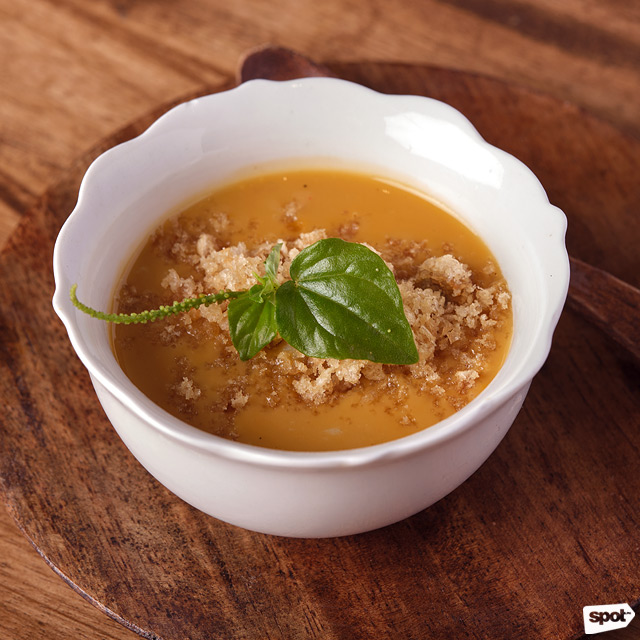 To really get things going, have the Oyster Bonete—if you've never had this kind of bread before, this is one hell of an introduction. Similar to a buttery brioche, it's enriched further with an adobo aioli, which somehow doesn't mask the freshness of the shellfish from Aklan. Even the typically oyster-averse would find that, in the best way, this is nothing like their past experiences. For colder evenings, the Ginataang Alimasag is a thing of glory. It should be too rich, with its coconut-squash-custard situation, thrown in with tender crabmeat and a sauce made from the juices of the divisive prawn head, but the speed with which you'll snarf this down might alarm you a little.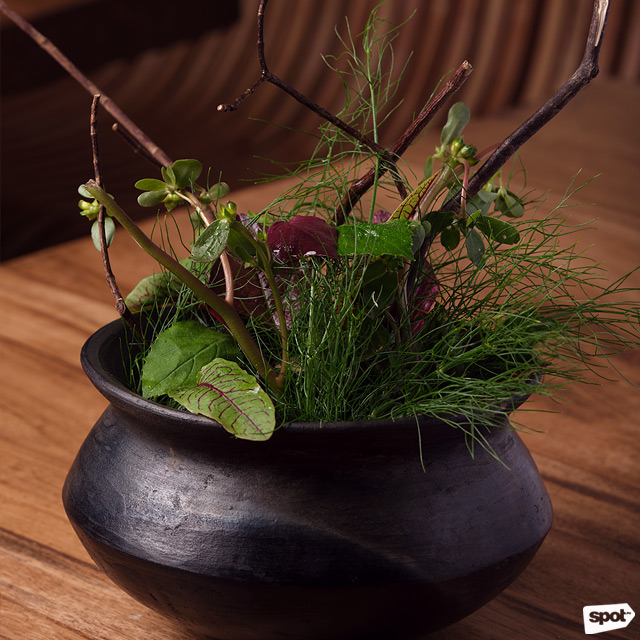 ADVERTISEMENT - CONTINUE READING BELOW
For the more adventurous, the Laing Stones are, for lack of a better term, a goddamn trip. Any number of incidents and accidents had to happen to get from Point A—that is, normal laing, which for all intents and purposes is just delicious gray-green slop—to Point B, being this Lord of the Rings-Dark Crystal-Neverending Story-type quest for food that shouldn't work, but does. If you didn't think you needed a smokiness to your laing or that you couldn't add any more greens to it for flavor… well, neither did we. And we're happy to report that we were wrong.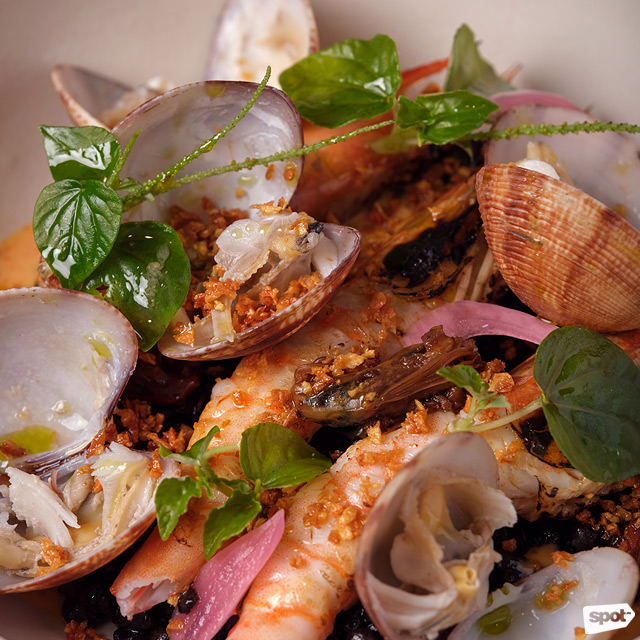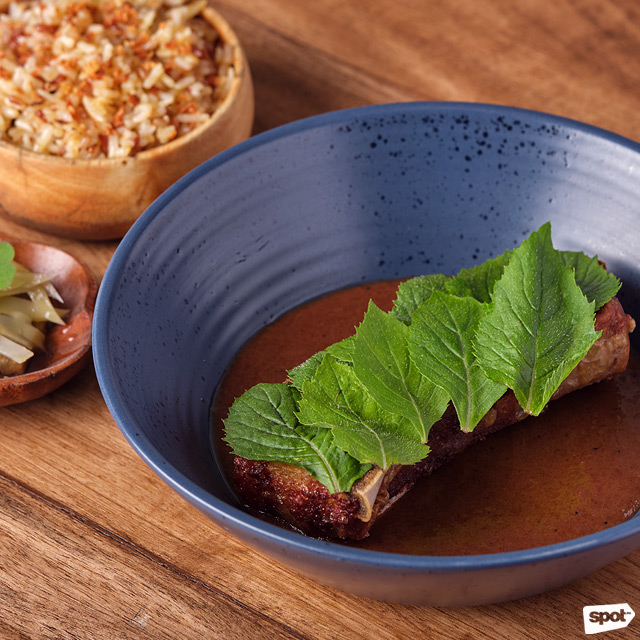 ADVERTISEMENT - CONTINUE READING BELOW
Those who love a good Catch of the Day dish will find it in Lamang Dagat, the simplicity of which stops at grilled seafood. The squid ink adlai is a touch of genius with the crispy garlic and pickled onions, and the taba ng talangka oil just sends it all over the top—it's like if fish were fireworks. However, if you want to play it a tad safer, the Litson Binagoongan wouldn't disappoint any carnivore. There's a kind of bone-deep, homey satisfaction that the crunch and savory-sweetness give off that's hard to explain but all too easy to eat.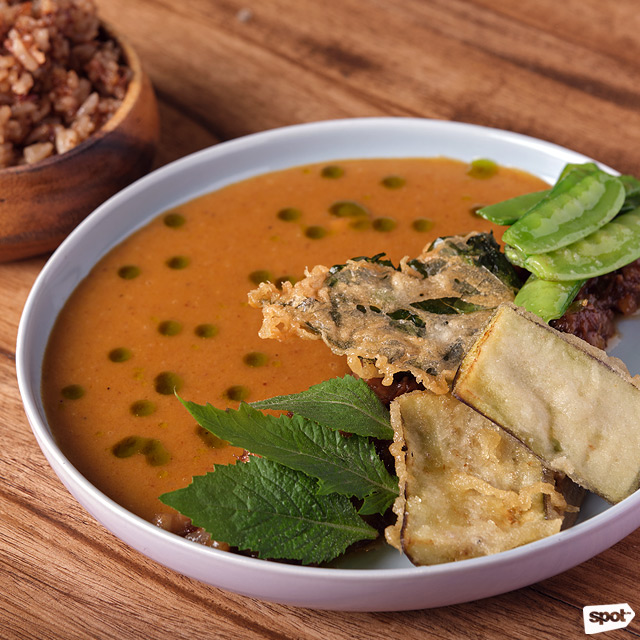 Homier still is the aforementioned Kare Kare ni Lola V, in spite of its contentious state of "deconstructed." There's just something about it that embodies fond memories of childhood, even though you're perfectly aware they're someone else's. It's worth many a return trip, because it somehow tastes like the ultimate form of the dish you know and love, but also unlike any version of it you've ever had.
ADVERTISEMENT - CONTINUE READING BELOW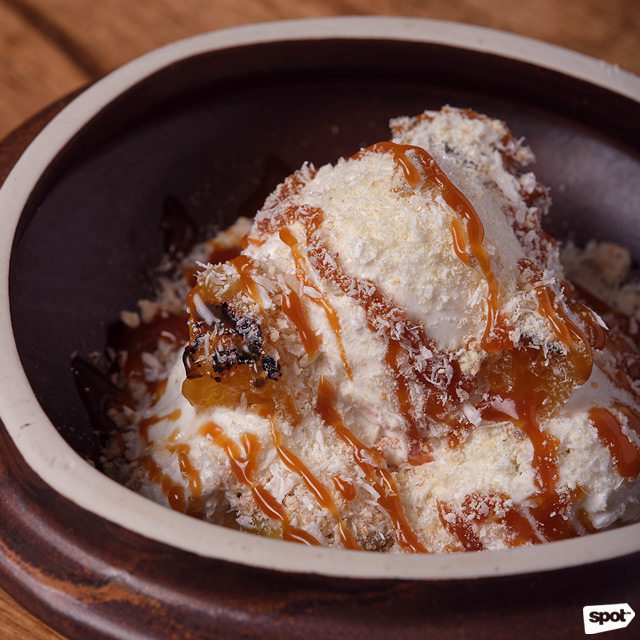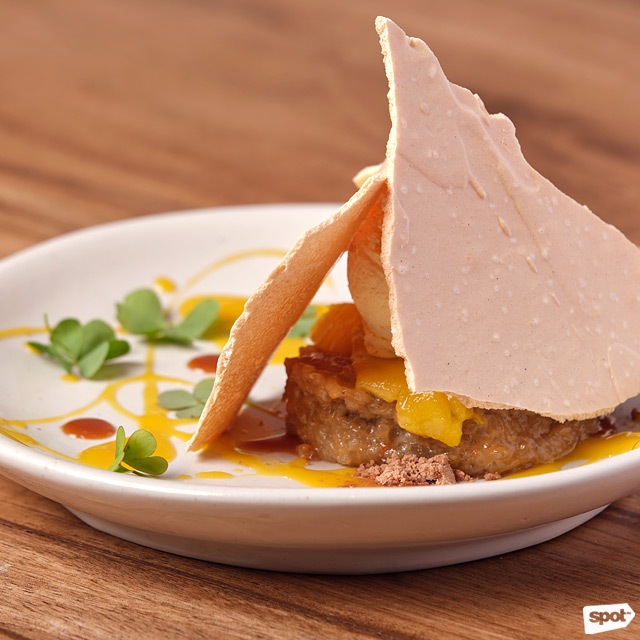 Even the desserts have that effect. The coconut ice cream of The Tropics is churned in-house and it shows; it's also a subtle playground of textures that you can only truly appreciate in person. In fact, many dishes at Hapag seem to require your full attention, but that's what private dining is about. Something as simple as Mangga't Suman has such layers of flavor (see if you can spot the kick of saltiness in the latik—we're sure you can) that there's just nothing street or casual about it, yet the familiarity of it is pleasantly jarring.
ADVERTISEMENT - CONTINUE READING BELOW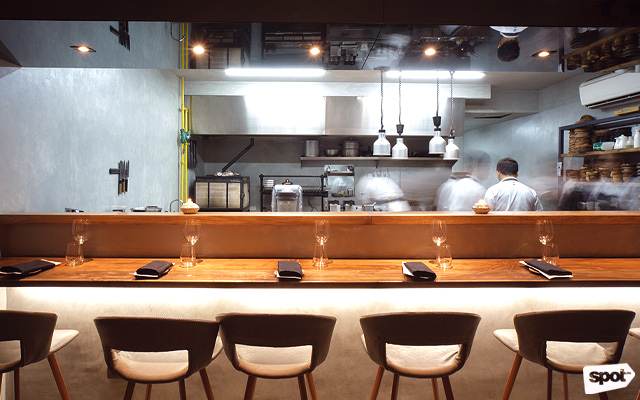 As much as it initially comes off as the kind of place you'd take someone to if you wanted to impress, in the end, it's really more about reconnecting with the distant yet familiar. You can dine here solo—the chefs are more than happy to make a new friend—or bring a special someone, but either way, be prepared for that Ratatouille moment. It's that one bite that throws you back to some long-forgotten memory, then pulls you back to the present, and you remember exactly what you loved about the food you had growing up.
Photos by Hans Fausto
Share this story with your friends!
---
Help us make Spot.ph better!
Take the short survey
Load More Stories