Mijo
4897 P. Guanzon Street, Poblacion, Makati City
Open from 6 p.m. to 11 p.m. (Monday to Friday); and from 12 p.m. to 3 p.m., 4 p.m. to 11 p.m. (Saturday to Sunday)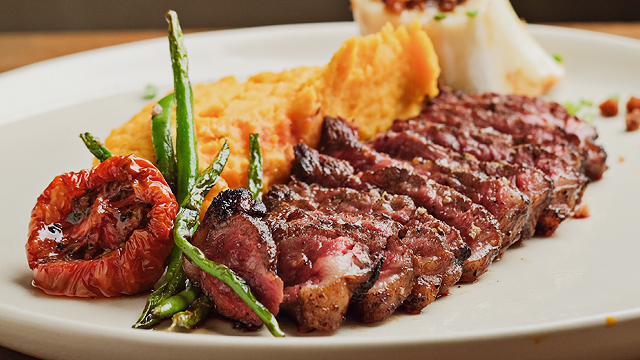 (SPOT.ph) 2019 has been quite the year for both amazing, homegrown food concepts and Poblacion; maybe it's indicative of the times that we now regularly seek solace in the old and familiar, however far we have to go to get it.
ADVERTISEMENT - CONTINUE READING BELOW
Chef Enrique Moreno, for all his training, does the same. Mijo (and Church, their bar located further up the stairs) is something of a return to all he knows and loves about food. "One of my grandmothers was [of Spanish descent], and the other Chinese," he recalls, "and those cultures have absolutely built the foundation I have for eating."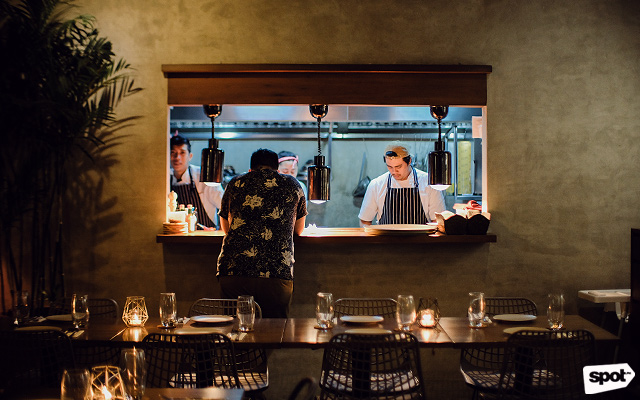 His roots are most evident in Mama Lita's Sunday Pasta (P295)—if anything could taste like home when you're not at home, it's this pasta. The only thing that differentiates Mijo's version from that of Moreno's grandmother is the fresh rye spaghettini, which gives it more texture and body than normal noodles. It may be made primarily of strong flavors—anchovies, olives, capers—but they meld together with the garlic and the house-dried tomatoes, almost as if each ingredient mellows out another somehow. You'd never guess that lola just tossed it together whenever there wasn't enough food for the family reunion.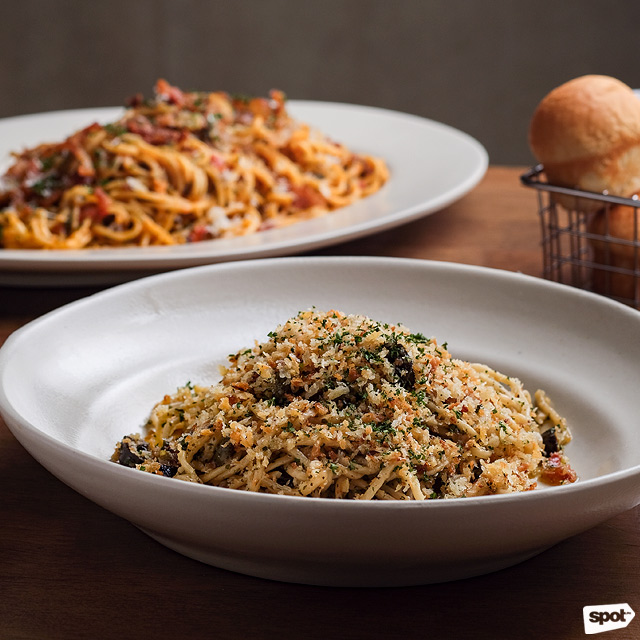 ADVERTISEMENT - CONTINUE READING BELOW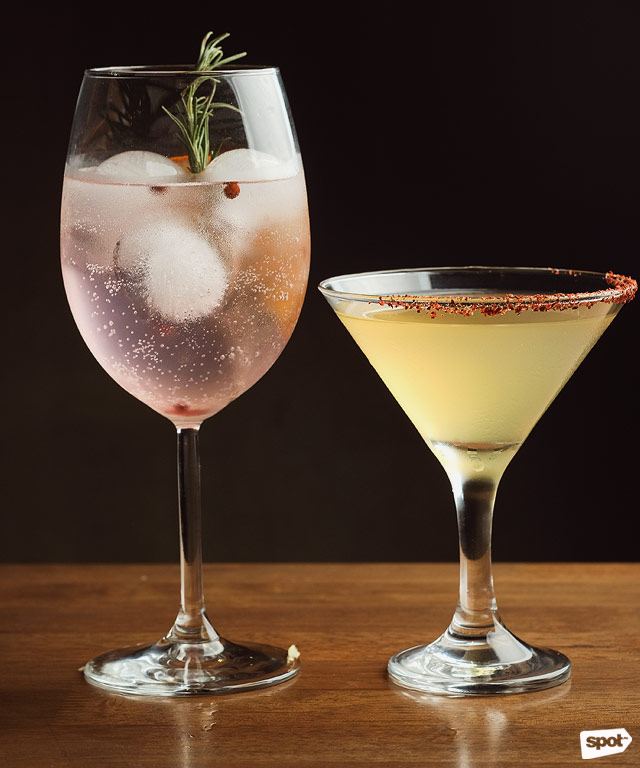 The Amatriciana (P325) features their house-cured guanciale in this tomato sauce that's got a little kick. It seeks to elevate people's ideas of how versatile pork can be, and will probably succeed, given that it is served both raw and cooked—velvety-smooth and crispy, with different levels of saltiness. Have this pasta with the Spicy Margarita (P295); the lemon and labuyo in this iteration of the classic drink cuts through any fattiness from the guanciale, however welcome it might be.
ADVERTISEMENT - CONTINUE READING BELOW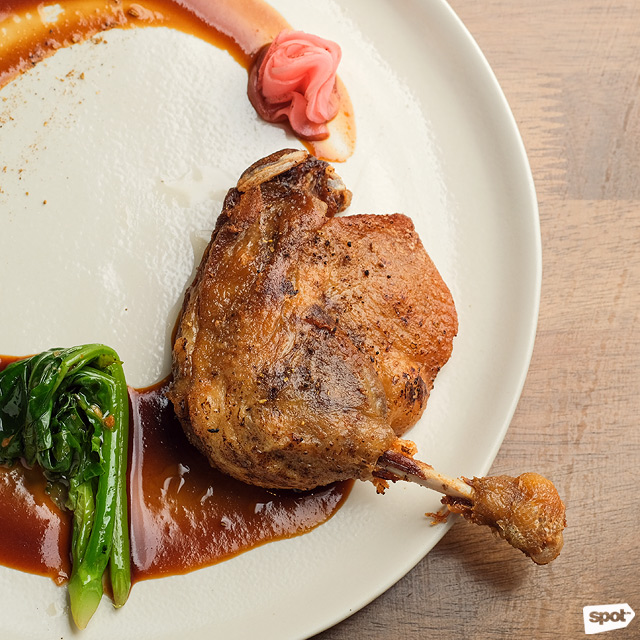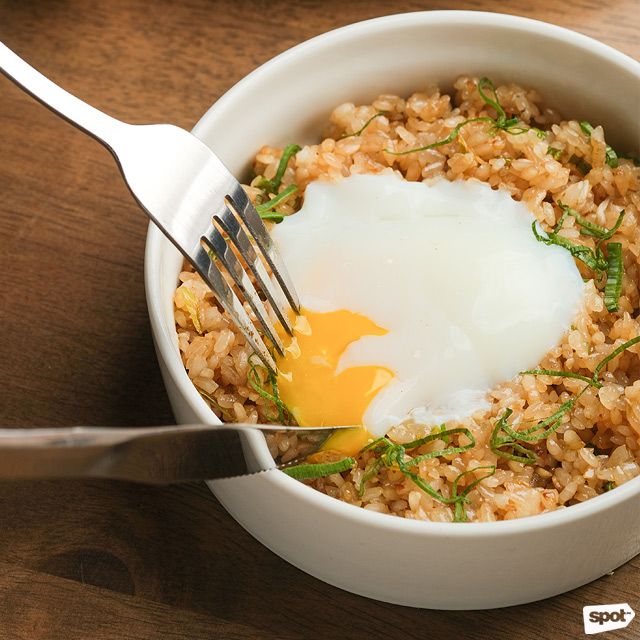 ADVERTISEMENT - CONTINUE READING BELOW
If you're dropping by Mijo to celebrate a special occasion, the Duck Confit (P650) is what you should have the kitchen bust out. The crispy skin makes the soft strings of duck meat a surprise, but the real kicker is the house blend of eight spices (as opposed to traditional Chinese five-spice). It's only right you have it with the leek-topped Duck Rice (P100), which is made rich by breaking the egg yolk when you mix it up. We like this with an Old Fashioned (P295); the light citrus notes, the rounded bourbon, and the slight sting of the bitters complement the richness of the meal.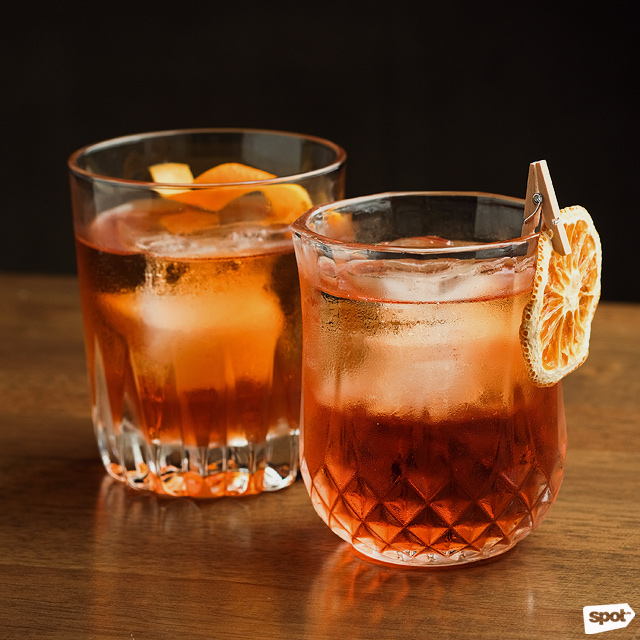 ADVERTISEMENT - CONTINUE READING BELOW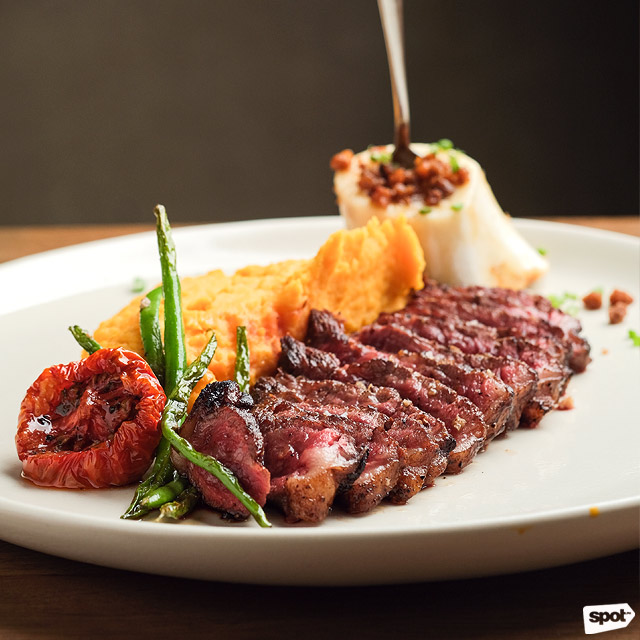 We'll be upfront with you now: If you're proposing, the Wagyu Picanha (P995) is the only dish your partner will remember as fondly as the question and the ring. It is that good. We're not saying that the roasted marrow that comes with the tender slices of steak and mashed sweet potato (don't knock it, it's a great cushion for all that savoriness) will get them to say yes—that's all you—but when you're that nervous, you need all the crutches you can get. This goes with any drink, really, but you can't go wrong with a Negroni (P250).
ADVERTISEMENT - CONTINUE READING BELOW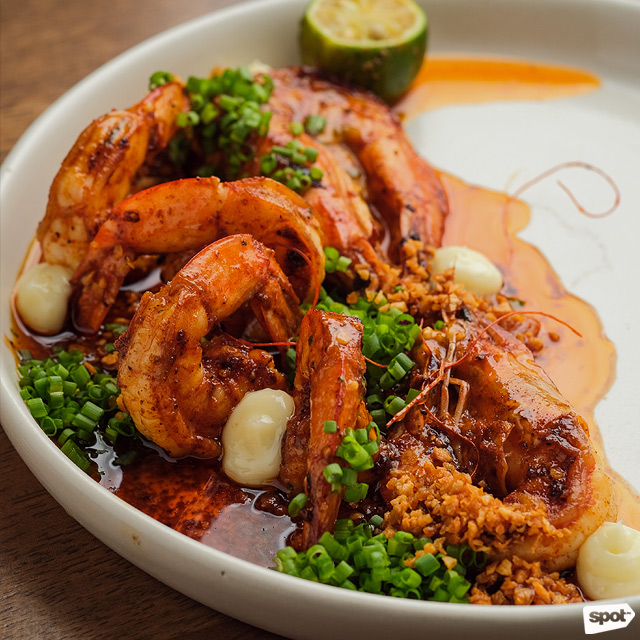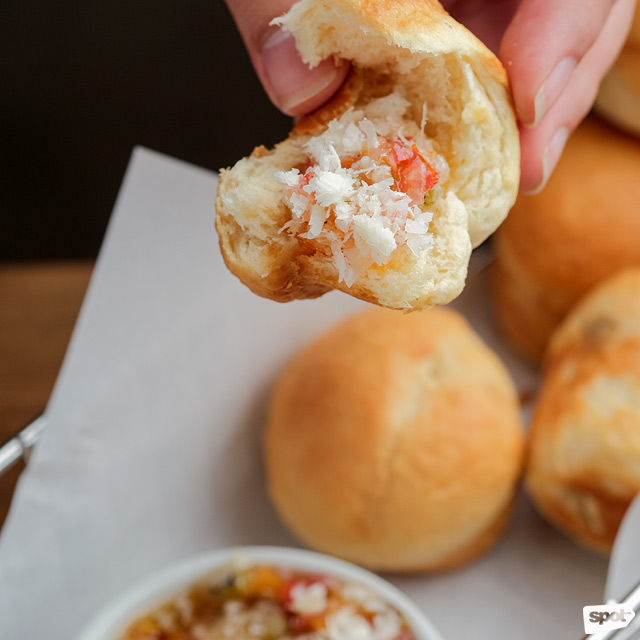 ADVERTISEMENT - CONTINUE READING BELOW
Not enough gin for you? Mijo's Gin & Tonic (P250) goes above and beyond, thanks to the pepper and grapefruit. It gives a nice sweetness to your Aligue Gambas (P395), if that's what you're having, because this plate of prawns is dripping with salty-rich-umami flavors. Pro tip: The bonete here is free, and it'd be a crime not to use it to mop up the crab fat and aioli. Coincidentally, though, the G&T also goes with the GLT (P150)—a couple of steamed brioche buns with some more of that in-house guanciale and a touch of hoisin, making for a great Italian-Asian twist on the classic BLT.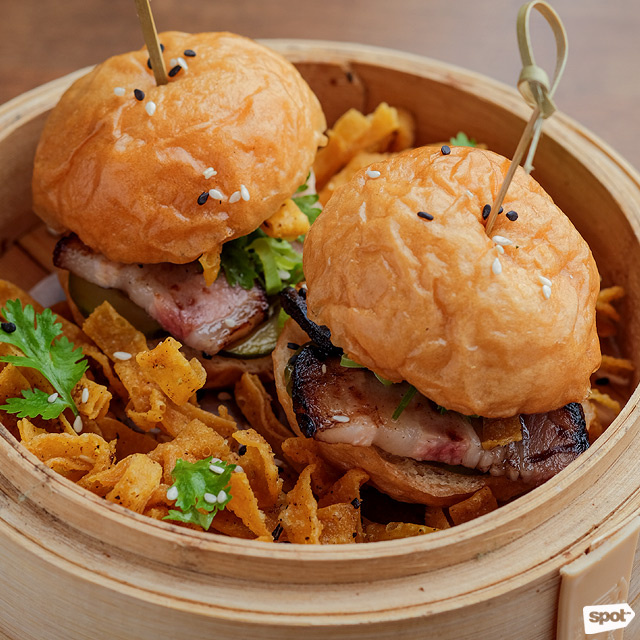 ADVERTISEMENT - CONTINUE READING BELOW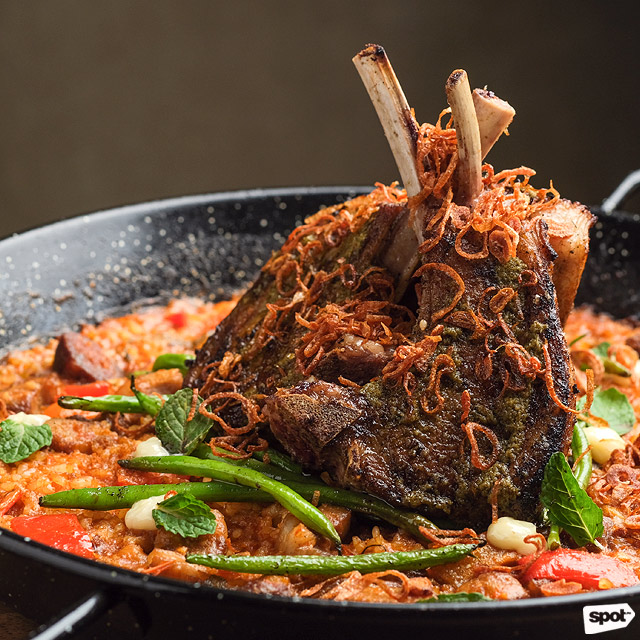 The Lamb Rack Paella (P1,550) would be the dish to impress with—oh, if only you'd made it yourself! But not everyone can be Barefoot Contessa, and anyway, to get something this warm, aromatic, and satisfying takes work no one but a chef has the predilection or time to undertake. The spices transport you to Morocco, but the sausages made in-house are almost more impressive than the lamb. Almost.
ADVERTISEMENT - CONTINUE READING BELOW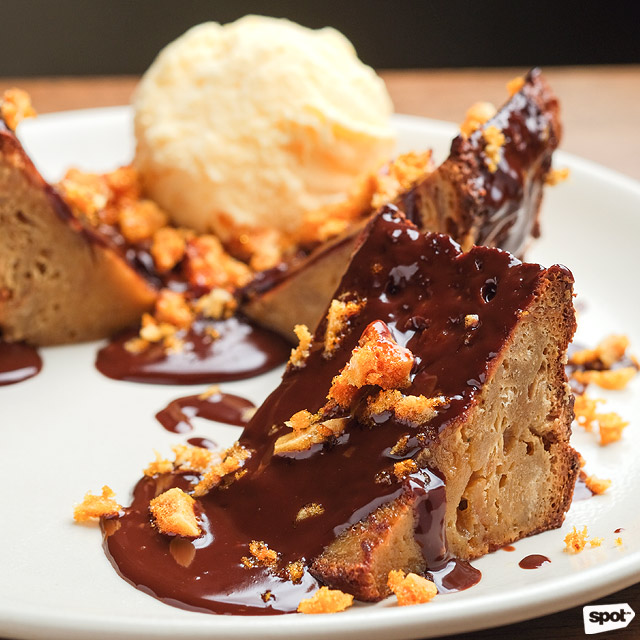 We felt that Bread Pudding (P295) was a brave thing to serve on a menu with that kind of lineup, but the way chef de partie Angela Leonor whips it up is nothing short of both a labor of love and a revolutionary way of preparing budin. Normally a divisive dessert due to the monotonous texture, this version not only uses fresh bread (made in-house, of course), but also carries some crunch from the honeycomb and the slightest hint of bittersweet, thanks to the ganache. 
ADVERTISEMENT - CONTINUE READING BELOW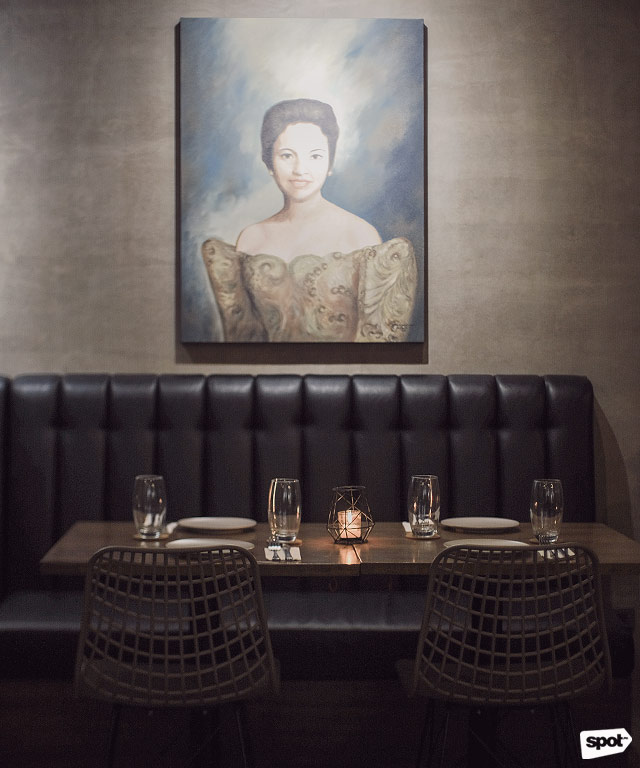 As much as it is a tribute to his grandmothers, it's also something of a salute to what the future will bring Moreno and his crew, and so it is with life in general: You can expect the unexpected all you like, but the best anyone can do is to take the best things from your past, hold tight, and hope it sticks. And we really, really hope Mijo sticks—you likely will, too.
ADVERTISEMENT - CONTINUE READING BELOW
Photos by Majoy Siason
Share this story with your friends!
---
Help us make Spot.ph better!
Take the short survey
More Videos You Can Watch
Load More Stories