Pigeon Hole
The Grid, Level R2, Power Plant Mall, Rockwell, Makati City
Open from 11 a.m. to 9 p.m. (Monday to Thursday), 11 a.m. to 10 p.m. (Friday), 10 a.m. to 10 p.m. (Saturday), 10 a.m. to 9 p.m. (Sunday)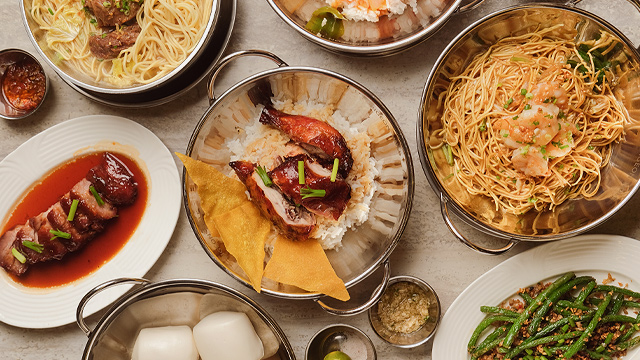 (SPOT.ph) It's hard to imagine that the world would ever tire of Chinese food and its many iterations and subcategories. Even without the lesser-known cooking styles, it's become a go-to on many levels, ranging from convenient takeout options to a feast for an extended family of 50. New concepts are popping up all the time, too, so there really is no escape—which we're okay with.
ADVERTISEMENT - CONTINUE READING BELOW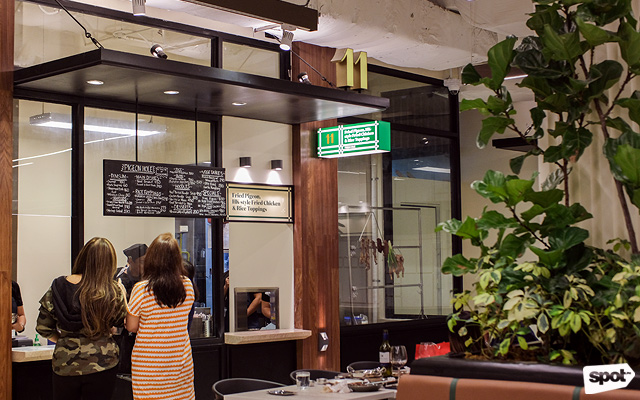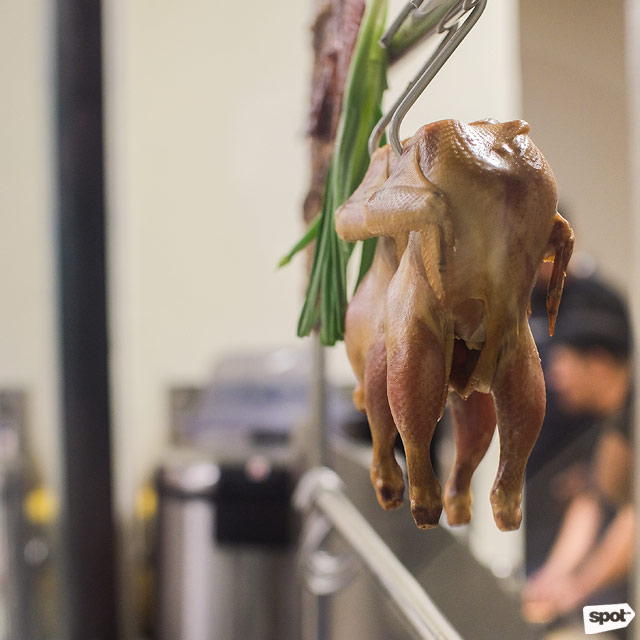 Somewhere in the depths of The Grid at Power Plant Mall—stall number 11, to be precise—stands The Pigeon Hole, where you can get one more version of the beloved cuisine in question. Each dish on the menu tastes almost exactly like how you'd imagine them—that is, save for one item, which we'll get to in a minute.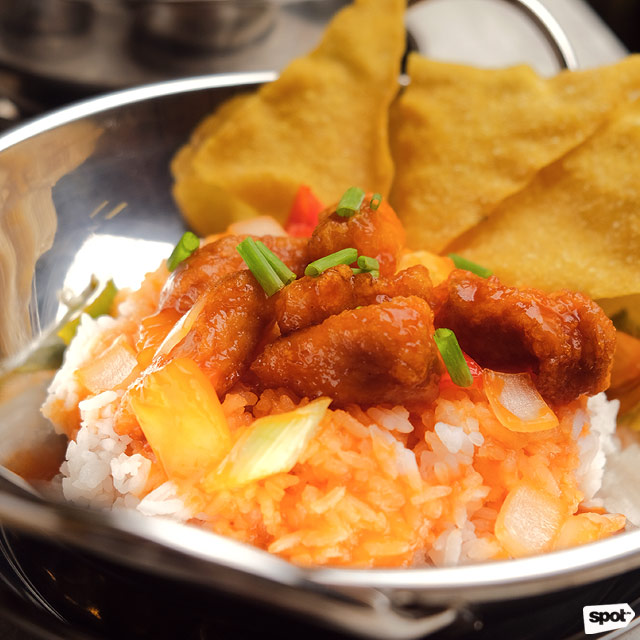 ADVERTISEMENT - CONTINUE READING BELOW
The first thing we have to establish as true-blue Pinoys is whether the rice toppings are up to snuff; the short answer is yes. The long answer is, "If you don't appreciate how well the sauce of the topping seeps into the rice, we have nothing to say to you." It's especially true of the Sweet and Sour Pork (P290), and you can really see it because the white grains turn a delightfully neon shade of orange. The crunch of the fried pork is almost like that of popcorn, except it gives way to just-this-side-of-firm, flavorful meat.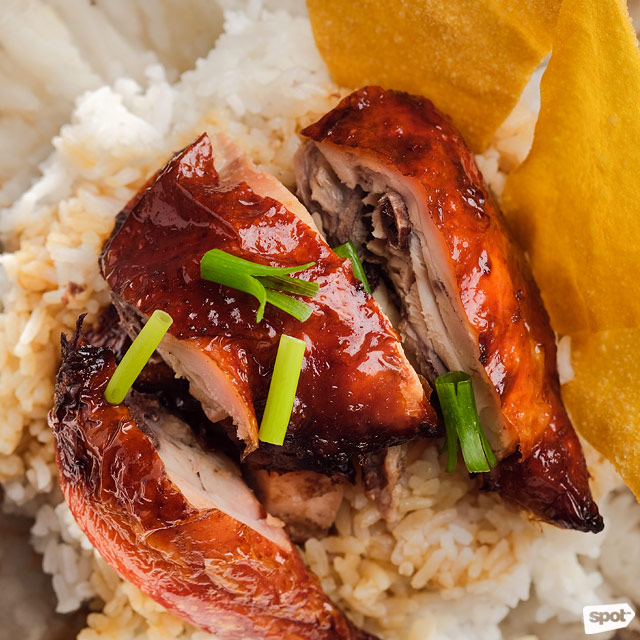 ADVERTISEMENT - CONTINUE READING BELOW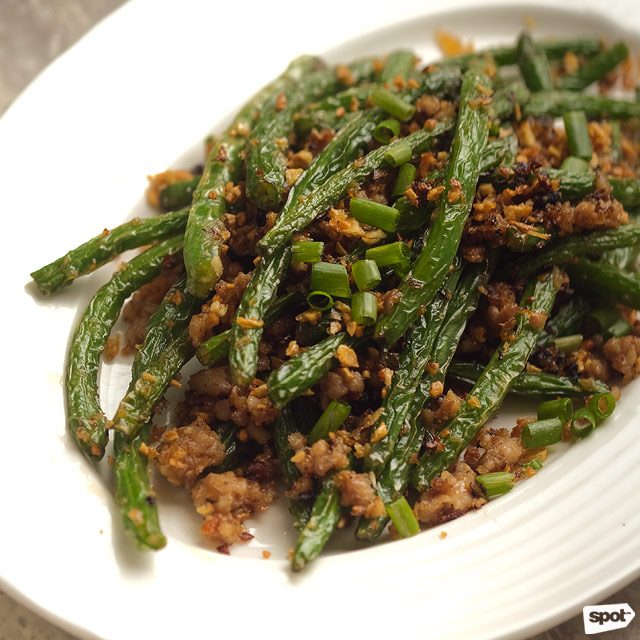 The HK Style Fried Chicken (P295) may not ooze into its rice, but it's not any less satisfying. While it's served with the classic sauces—the minced ginger and chili come highly recommended—you can honestly eat this thing without the dip. The snap that gives way to the overall tenderness of the chicken are great, but still do nothing to distract you from the wonderful salty-sweetness of the sauce stuck to the skin. Pair any of the rice bowls with fresh French Beans with Minced Pork (P290), which has all the garlic you could ever want, and consider yourself set.
ADVERTISEMENT - CONTINUE READING BELOW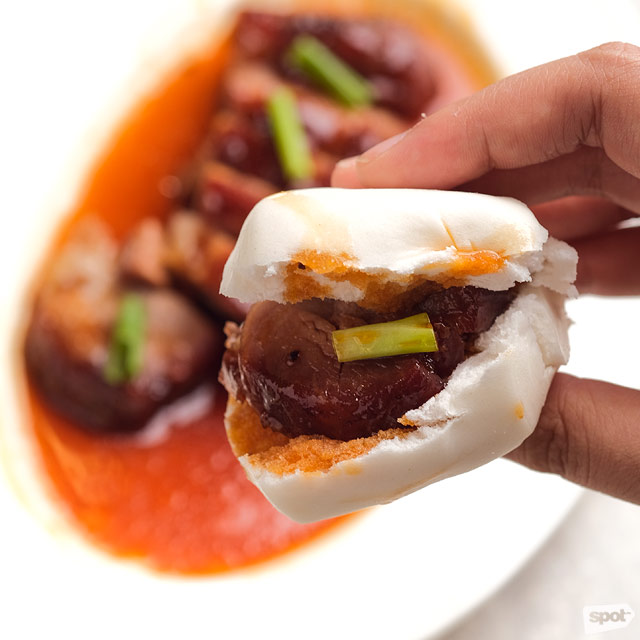 Another great carb option (what isn't, though?) is the Charsiu with Buns (P370). The pork is—we think—marinated, cooked, and then steeped again in a sweet, aromatic sauce that's basically asking to be mopped up with the mantou. Said bread straddles the line between pillow-soft and almost-firm perfectly; it holds the char siu without getting soggy from the sauce, and the spring onion adds a nice touch of herby goodness to the little sandwich.
ADVERTISEMENT - CONTINUE READING BELOW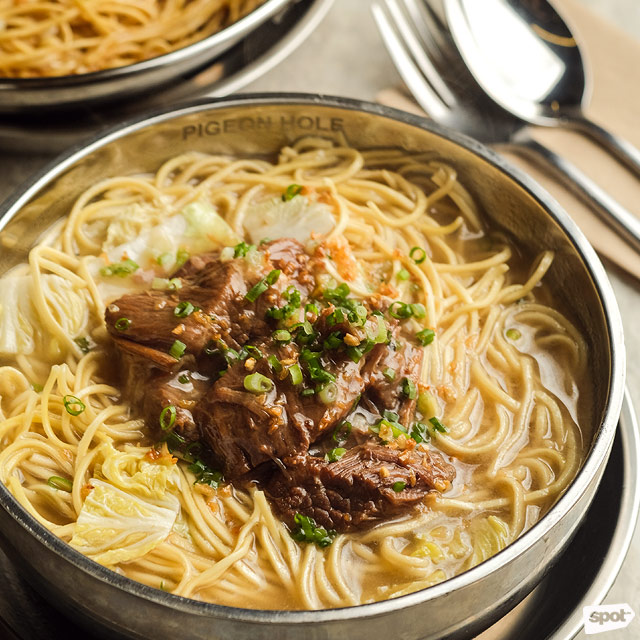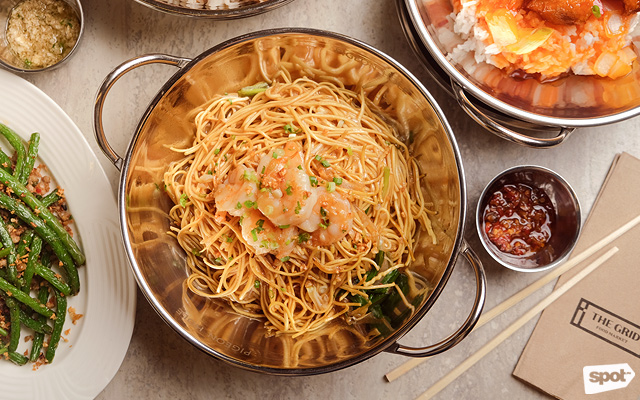 ADVERTISEMENT - CONTINUE READING BELOW
But if it's raining or you feel a cold coming on, the Beef Brisket Noodle Soup (P450) is a savior among men—er, bowls. You'll be tempted to think of a certain brand of instant noodles you probably had growing up, and while that's understandable, the taste of this broth is cleaner by a mile. Dried egg noodles soak up a little of the flavor while giving this dish bite and body, while the titular brisket doesn't overshadow any other element. Need a little more chew? The Shrimp Lo Mein (P450) is dripping with that telltale sauce—a sesame oil base, we think it's safe to say, with the mild kick of garlic, ginger, and soy—and peppered with fresh, plump shrimp. Someone take us back there, please.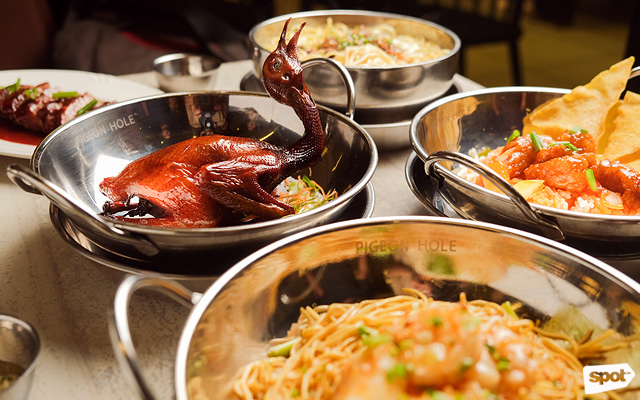 ADVERTISEMENT - CONTINUE READING BELOW
We know you're probably dizzy with choice by now, but the wildcard protagonist is here at last: Though it's common on the streets of Hong Kong, the Fried Pigeon (P850) here really is nothing short of incredible. And there's a reason for that—they only handpick 10 a day to ensure quality. The result is crispy skin, thinly spread out yet succulent meat, and a savory fattiness that you can't help but chase—first-timers beware. Your cholesterol could spike, but what's life without a little danger? Up the ante with the accompanying calamansi and salt-and-pepper mix—though the procedure reminds us so much of a certain drink that we've given the fried fowl the nickname "tequila mockingbird." We're not sorry.
Unlike Harper Lee's modern classic, there's no ambiguously happy ending or slightly unfortunate sequel—you only leave satisfied, and come back looking for more.
ADVERTISEMENT - CONTINUE READING BELOW
Photos by Majoy Siason
Share this story with your friends!
---
Help us make Spot.ph better!
Take the short survey
More Videos You Can Watch
Load More Stories