R Café and Bar
A.CBK Building, Hormiga Street corner Quintin Paredes Street, Binondo, Manila
Open daily from 8 a.m. to 2 a.m.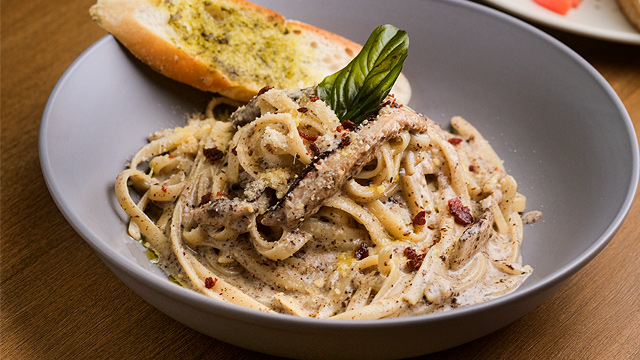 (SPOT.ph) We'll be honest—Binondo was the last place we thought we'd ever find a rooftop bar. That's what the team behind R Café and Bar thought, too, which is exactly why they decided to forge ahead and put one up. 
ADVERTISEMENT - CONTINUE READING BELOW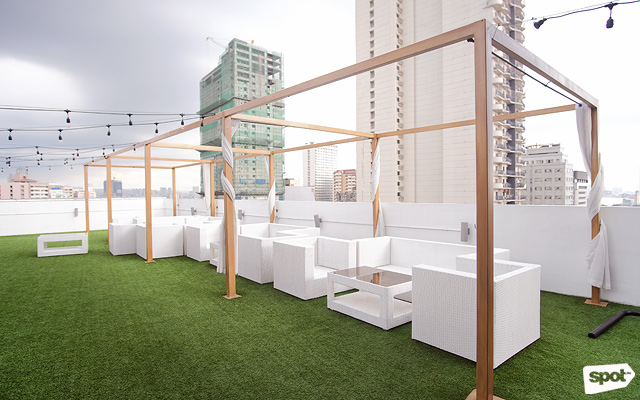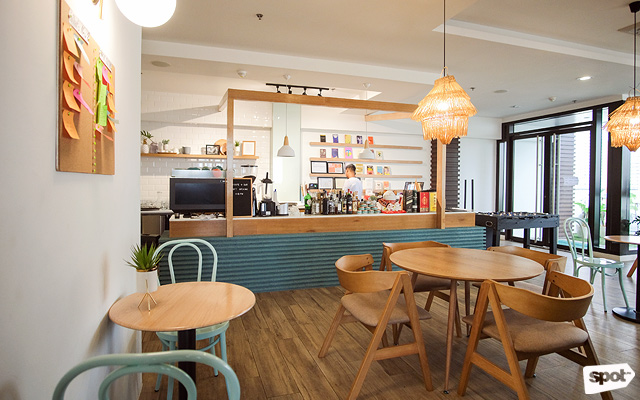 In its way, it seems like the natural next step. The area is so known for its casual dining hotspots and food crawls that a place to stop and relax, either halfway through or at the end of said crawl, makes a lot of sense. It helps, too, that it's more than a dozen floors up; in that respect alone, the place feels so detached from Binondo without severing ties completely. Once you get to the rooftop, you'll know what we mean—R Café and Bar is all light wood and soft, bright colors, and clean lines. There's something safe and reassuring about it.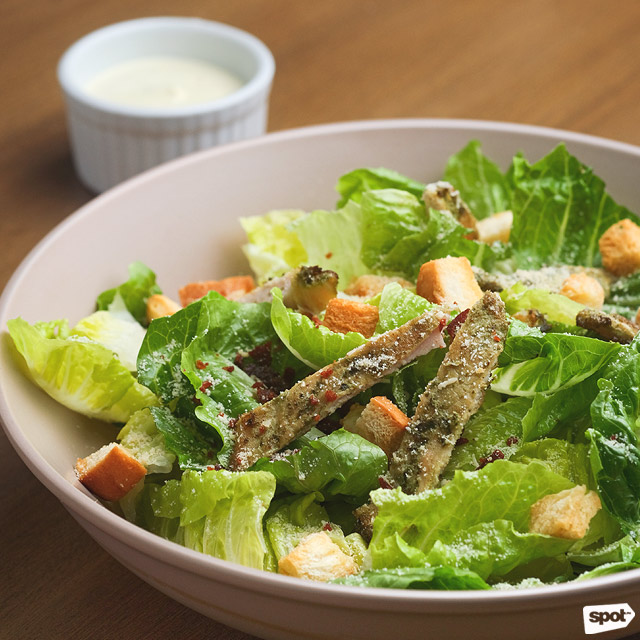 ADVERTISEMENT - CONTINUE READING BELOW
You might have a similar sentiment about the menu—it isn't groundbreaking, but it's approachable, and therein lies the strength. The Caesar's Salad (P250) is a great example; the greens are fresh and crisp, the bacon fried to the point of crunchy, the chicken strips thin and flavorful, and the dressing just on this side of rich. It's not a new take on the stuff, but all of those things put together make something that works.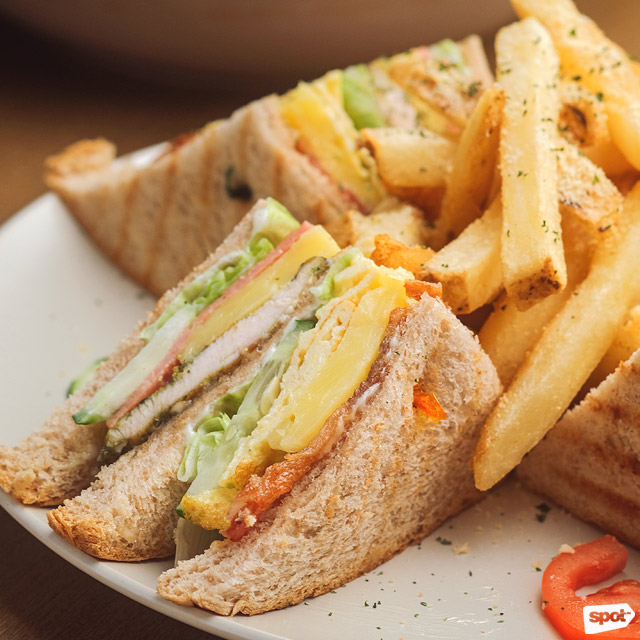 ADVERTISEMENT - CONTINUE READING BELOW
The California Clubhouse (P285) pretty much follows the same principle. The double-decker sandwich has layers of egg, tomatoes, bacon, and chicken between two well-toasted slices of bread, and it sounds like it shouldn't amount to much—but it's a very good sandwich. It's the simplicity of it that makes it so appealing—that, and R Café's very, very good fries.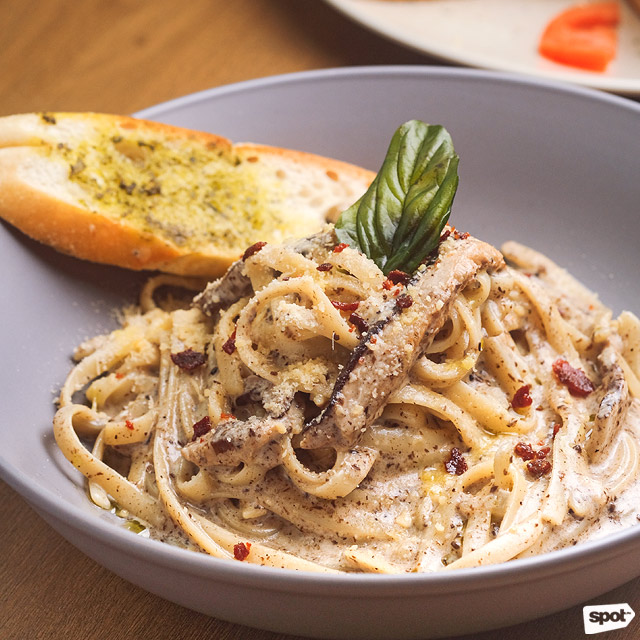 ADVERTISEMENT - CONTINUE READING BELOW
Truffle pasta has also become a "safe" dish: it's almost ubiquitous, and easy to get wrong, but even when you do, someone's bound to like it. That isn't the case here, though, because the Pasta Tartufo (P350) was so obviously made by someone who knows what they're doing—perhaps with a preference for a stronger truffle flavor, but still, they're clearly good at what they do. The richness of the sauce is offset by the chopped mushrooms, so the texture breaks up the aromatic bite somewhat. It's enough to make it a hit—and it is a hit.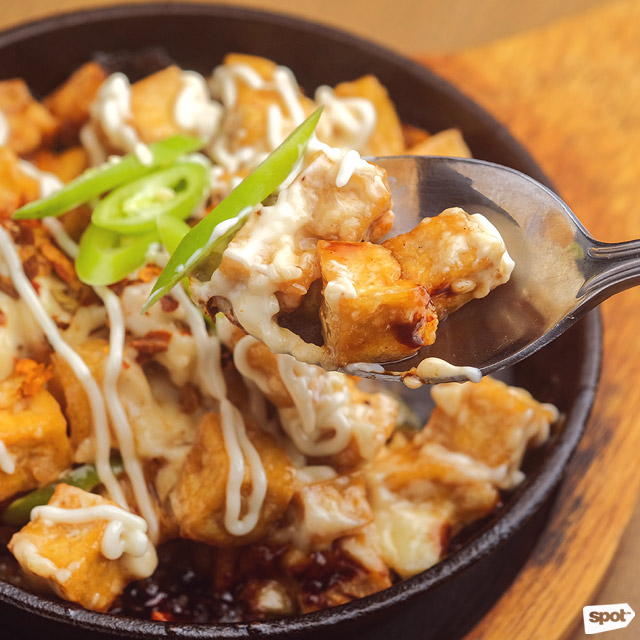 ADVERTISEMENT - CONTINUE READING BELOW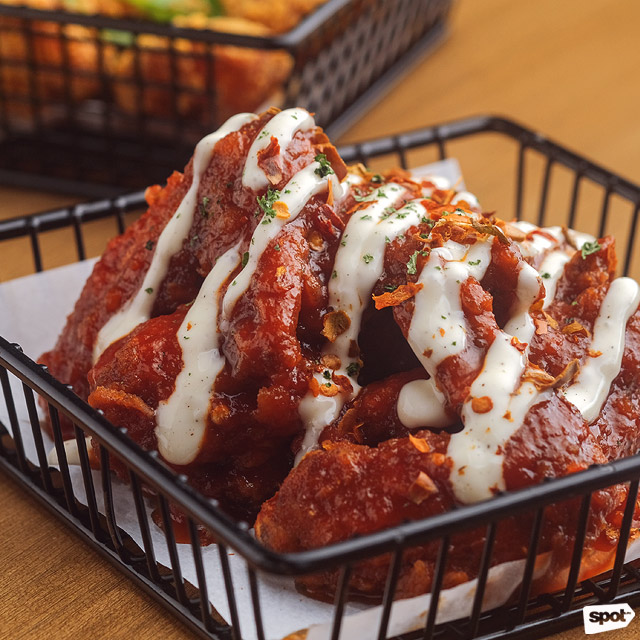 We know that the Sizzling Tofu (P250), Buffalo Wings (P295), and Salted Egg Calamari (P360) are meant to be pulutan, we really do understand that. But they're so good that we did end up looking for rice. (Pro tip: The garlic rice here goes for P60.) If not for the name on the menu, you could close your eyes and swear that the tofu was just very tender sisig; the wings have a hot, sour sting to them rather than just a kick, so we advise proceeding with caution. The squid, however, must be had with white rice if you're inclined to make it a meal—the coating is thick, the insides soft, and you don't need much more flavor to be satisfied.
ADVERTISEMENT - CONTINUE READING BELOW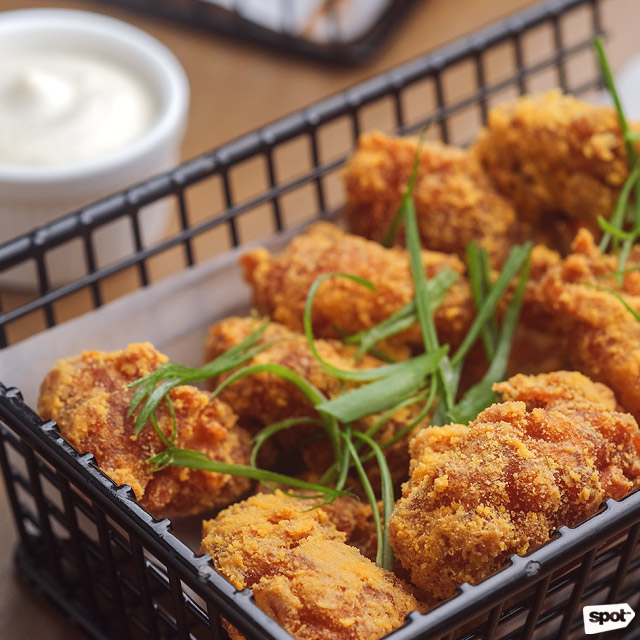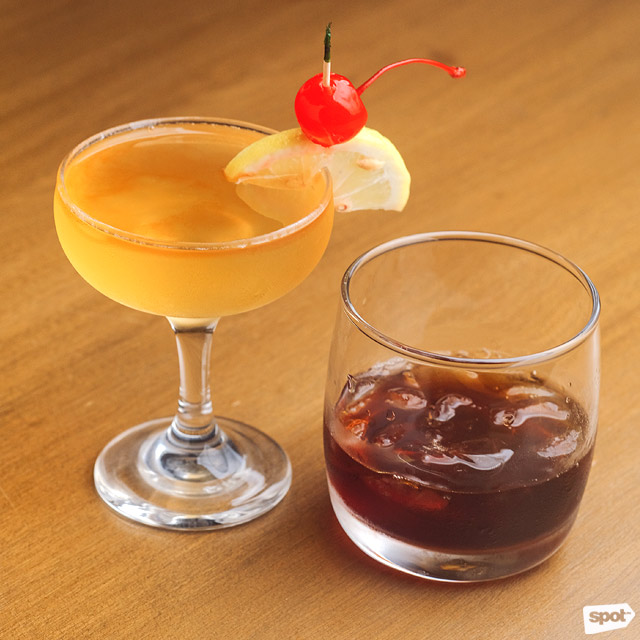 ADVERTISEMENT - CONTINUE READING BELOW
The drinks deserve whatever time they get in the spotlight as well. The Café Latte (P120) is full-bodied and almost sweet—enough that even those who take their coffee with cream and sugar might not add any of the latter. If it's after 5 p.m., though, you're better off with a Whiskey Sour (P250) to start happy hour with or a Barista Bourbon (P350) for a dry, woodsy sort of nightcap.
Though they don't formally open until February 20, they're happy to find new regulars as early as now, and they're popping in all the time. R Café and Bar has managed to appeal to the preferences of a town that normally tends to stick with what they know—that should be proof enough for anyone.
Photos by Majoy Siason
Share this story with your friends!
---
Help us make Spot.ph better!
Take the short survey
More Videos You Can Watch
Load More Stories