Hey, Carnivores: This Place Could Be Your New Go-To for Steaks
Although Atilla Meat Bar isn't quite a steakhouse.
Atilla Meat Bar
14B Building 8, Molito Lifestyle Center, Alabang, Muntinlupa City
Contact: 0956-736-1724
Open daily from 11 a.m. to 3 p.m., 6 p.m. to 11 p.m.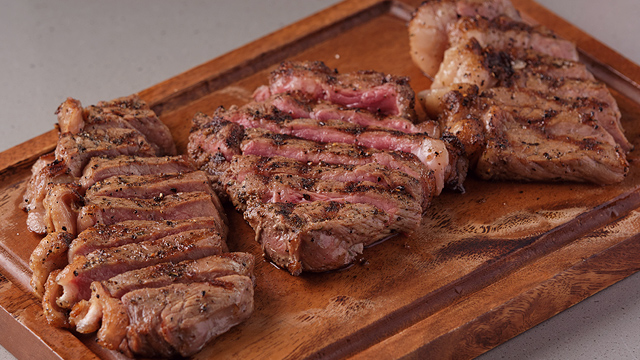 (SPOT.ph)At the risk of sounding like someone birthed by George R.R. Martin: Friends from the North, we have to start doing better. How can we expect good relationships when we can't even meet our loved ones from the South halfway? Once in a while, we should make the trip—believe us when we say that they're giving us more and more good reasons to go.
One such reason is Atilla Meat Bar, which you'll find at a little hidden corner of Molito Lifestyle Center. The restaurant certainly doesn't feel out of place in the commercial complex, but once you try their menu, they'll stand out to you forever.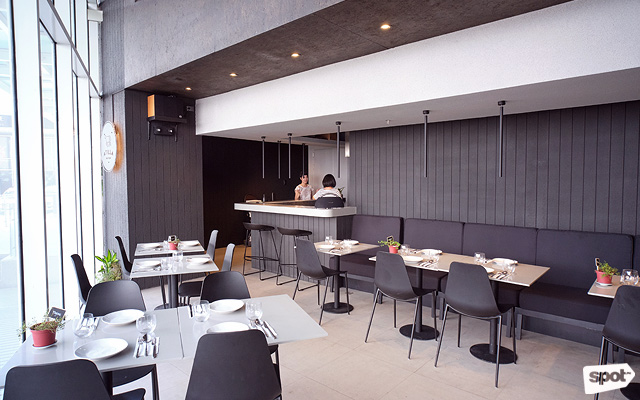 ADVERTISEMENT - CONTINUE READING BELOW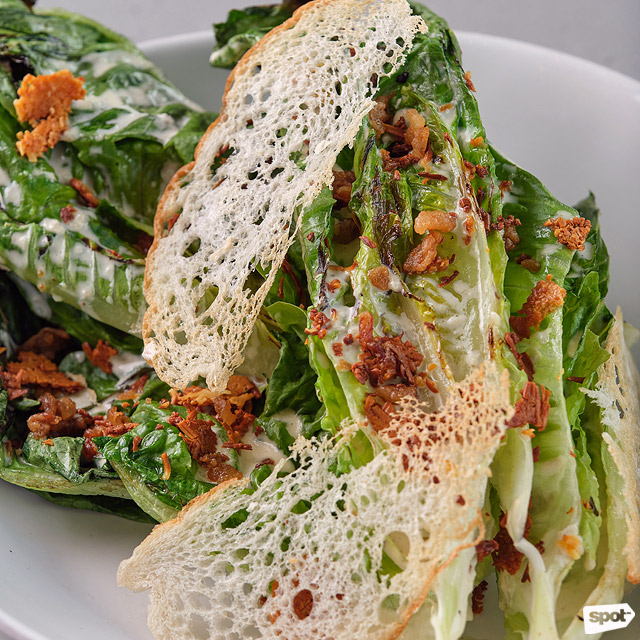 We know it's called a "meat bar"—and you might be wondering why we are starting you off with the salad—but trust us when we say that the Tinapa Caesar (P330) is a plate of greens you might just end up craving. On the menu, it's listed as "the Pinoy Caesar salad," because instead of anchovies in the dressing, they use tinapa—that's what gives it another level of ocean-y oomph. And what we thought was an unusual parmesan turned out to be shavings of queso de bola. Color us impressed.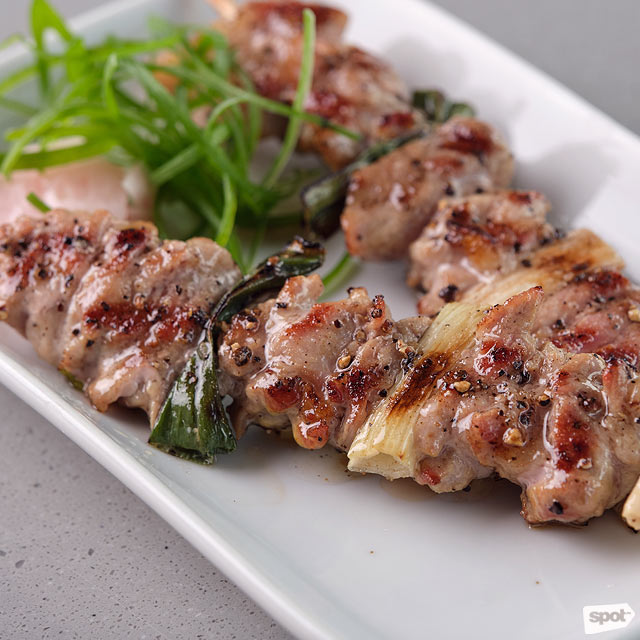 CONTINUE READING BELOW
Recommended Videos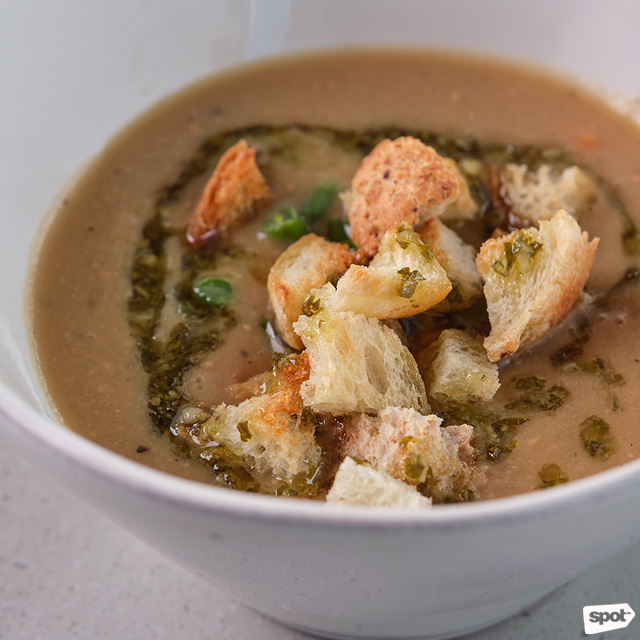 The Kurobuta Belly Skewers (P195) are just a taste of what's to come. The flavor in these little bites is something of a shock, especially when you realize that there's a slightly nutty flavor to the pork, heightened by the sweetness of the charred leeks—the kind of sweetness that pleasantly straddles the fence between pungent and fragrant. Along a similar vein, the White Bean Soup (P290) is both light and hearty; in its own strange way, it tastes like home. That's all you're getting out of us.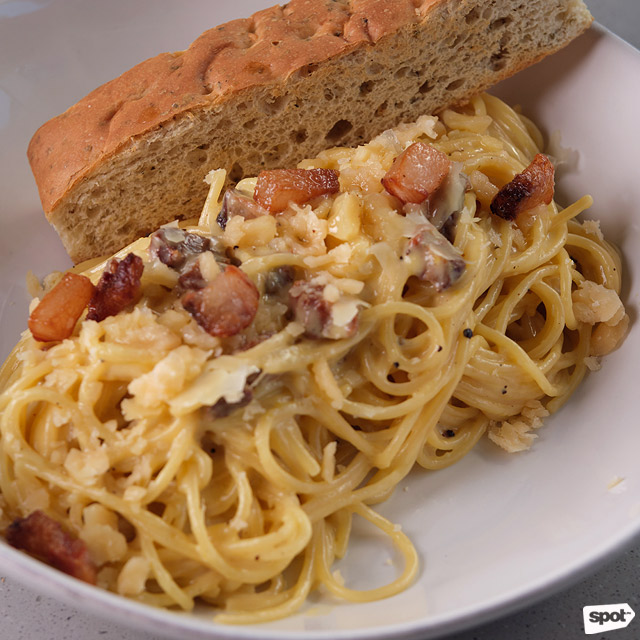 ADVERTISEMENT - CONTINUE READING BELOW
Now, we don't normally condone snobbery—there's great food to be had everywhere—but there's something to be said about recipes that are, for the most part, executed as originally intended. We're making a case for carbonara, called Guanciale Pasta (P350) here, made sans cream. There is no cream in carbonara. And as any experienced home cook will tell you, cream splits. You want something that's thick from that barely cooked egg; something good and peppery; something with all the fat from said guanciale (cured pork jowl) seeping subtly into the noodles. (Incidentally, they source theirs from the lovely folks over at Mijo.)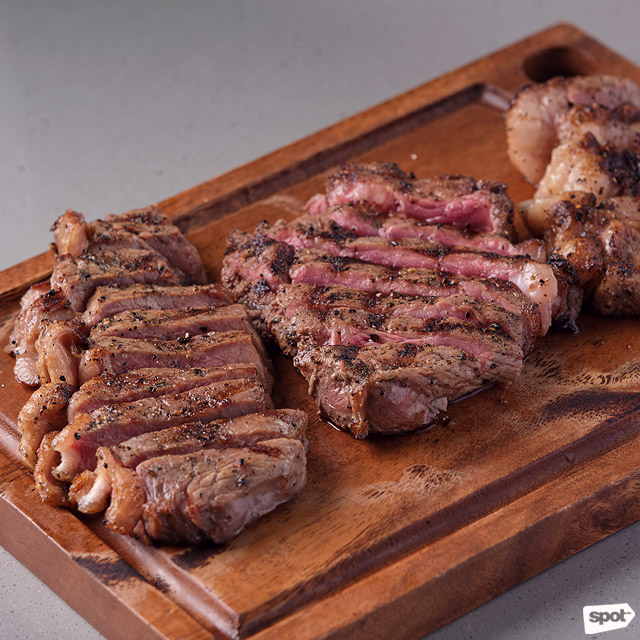 Feeling like a bit of a steak dunce? Well, we can't blame you—often, you're led to believe that you should stick to ribeye or Wagyu or Australian or what-have-you, and you lose a little bit of your agency. That's one of the things Atilla wants to address with their Steak Flight (P1,900/regular striploin, P4,300/premium striploin, P2,300/regular ribeye, P5,100/premium ribeye), so you can really learn to tell the difference. Take your time with this slab of wood, and you'll find one kind to be fattier than the others, another stringier, another firmer—and so on. Who said learning wasn't fun?
ADVERTISEMENT - CONTINUE READING BELOW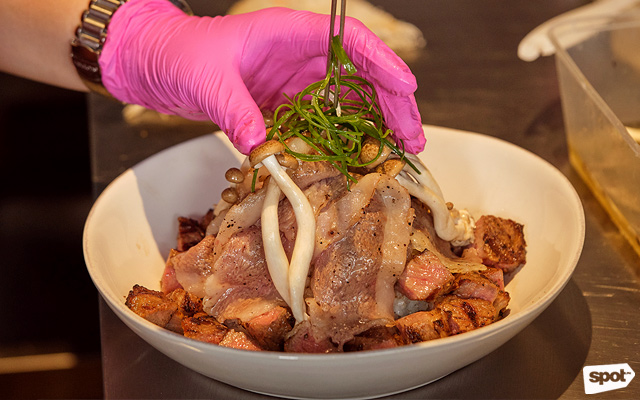 The Steak Mountain (P910) takes some conquering, but if you and a friend are particularly hungry, you could probably take this on—or, if you're smart, you could order this, eat half, and save the rest for dinner. Because that's what we did. (Otherwise, there's a smaller version called Steak Hill—but we like to walk on the wild side.) Sukiyaki strips of soft Wagyu, tender cubes of Argentinian rib cap, and bonito flakes provide all the umami you could possibly want, while pickled shimeji mushrooms give the dish an acidic kick, over a bed of warm Japanese rice. The thin, aromatic strips of leek seem almost unnecessary, but trust us when we say they're not—along with the mushrooms, they cut through all the meatiness of the dish.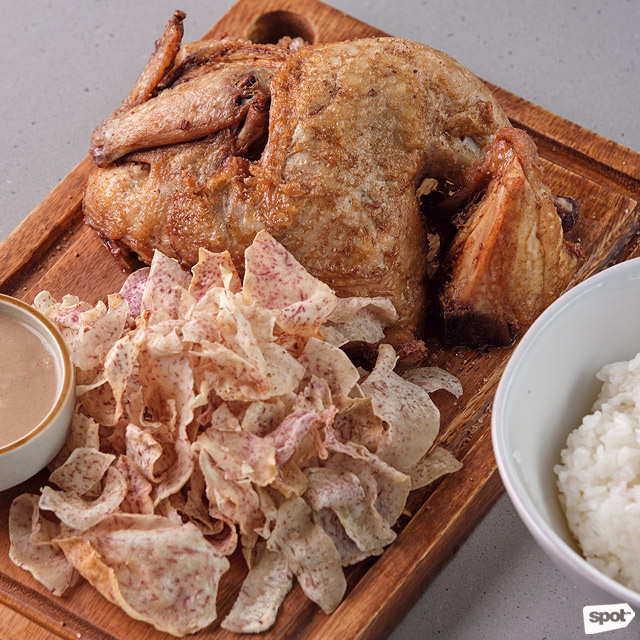 ADVERTISEMENT - CONTINUE READING BELOW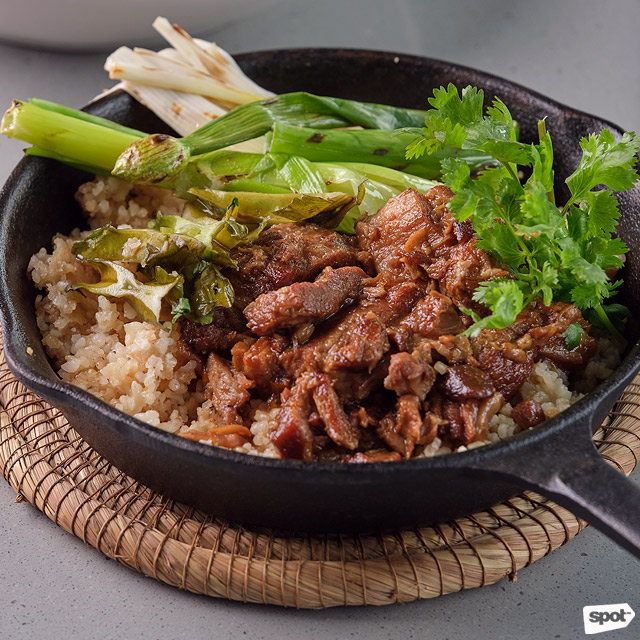 All "steaked" out? There's the moist and tender Tamarind Chicken (P450) with just a hint of sourness akin to that of sinigang. If you're looking for a little more, though, turn to the accompanying gravy. Coconut pandan rice rounds out your experience—because this chicken is an experience—adding a delicate sort of sweetness to every bite. Then there's the Caramelized Pork Belly on Lemongrass Shallot Rice with Grilled Leeks (P350), which is ideal for all you tutong lovers out there. We recommend tasting each part individually for maximum appreciation, because "caramelized" doesn't quite cover how soft and savory this pork belly is.
We wouldn't be so irresponsible as to tell you that, if you're not from the South, you should make the trip just for this place—but we know you'll do the right thing.
ADVERTISEMENT - CONTINUE READING BELOW
Photos by Hans Fausto
Share this story with your friends!
---
Help us make Spot.ph better!
Take the short survey
Load More Stories