Chicha Taqueria
Molito Commercial Complex, Alabang, Muntinlupa City
Open from 11 a.m. to 2 a.m. daily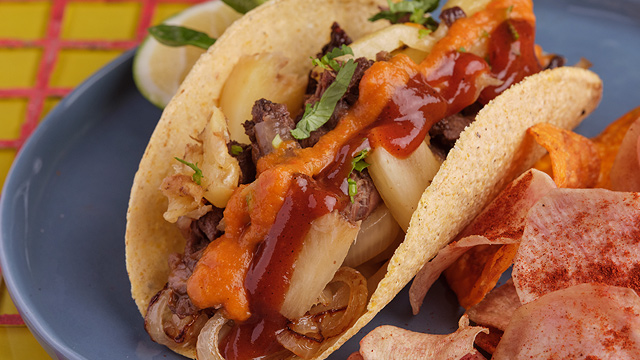 (SPOT.ph) Rebranding a restaurant is never easy. It doesn't matter if it's a deceptively simple logo change or a complete overhaul of the interiors; a great chunk of the patronage will need some re-convincing. The team behind what was once Chichario know the struggle all too well—but it seems like they're nearly out of the woods.
Over the past few months, the rebirth of what is now Chicha Taqueria has been in the works, and they're nearly ready to show the South what they've got. But the real question is whether the South is ready or not.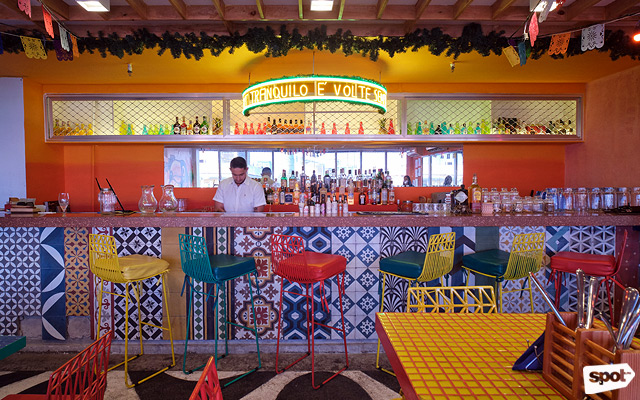 ADVERTISEMENT - CONTINUE READING BELOW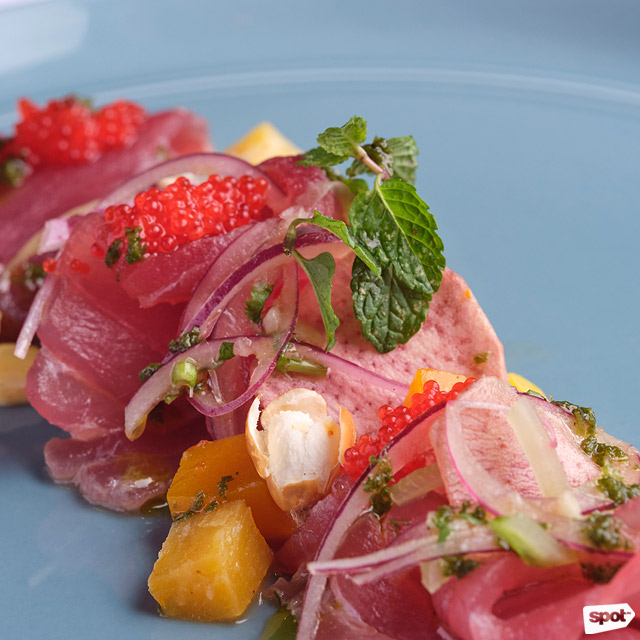 The bright, wild interiors give you an idea of what the food's going to be like: Punchy, spicy, erring on the side of the unexpected. But what it doesn't tell you is that the chef—the very same one behind Ms. Gee—has had to scale back in terms of flavor, particularly when it comes to the ceviche. Apparently, it was too sour for some at first, which prompted Chicha to set aside the leche de tigre (the vinegar mixture) when serving what would otherwise be a South American classic. Yet the Rocoto de Atun (P430) is so fresh and full of textures you never expected to go together—like cubes of thick sweet potato and almost silky tuna—that you nearly forget about how sour it was actually supposed to be. If you need a version with a little bit more chew, the Ceviche Nipon (P390) has some tender octopus that offers just enough resistance to slow you down; you'll enjoy it more this way. 
ADVERTISEMENT - CONTINUE READING BELOW
Recommended Videos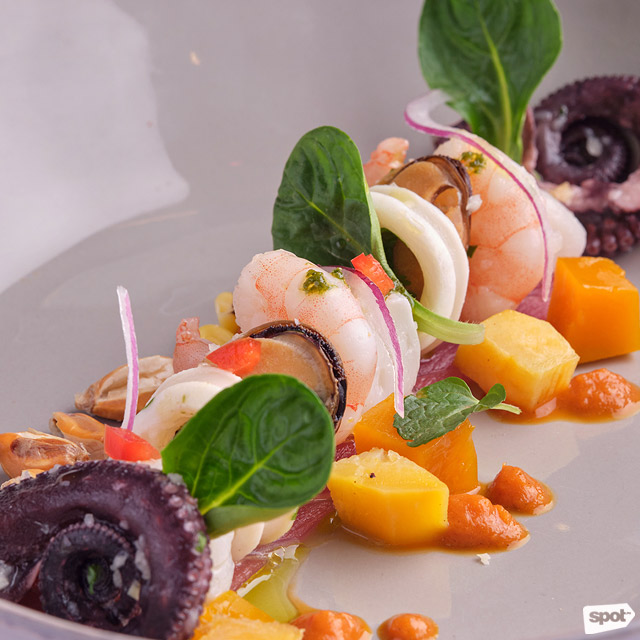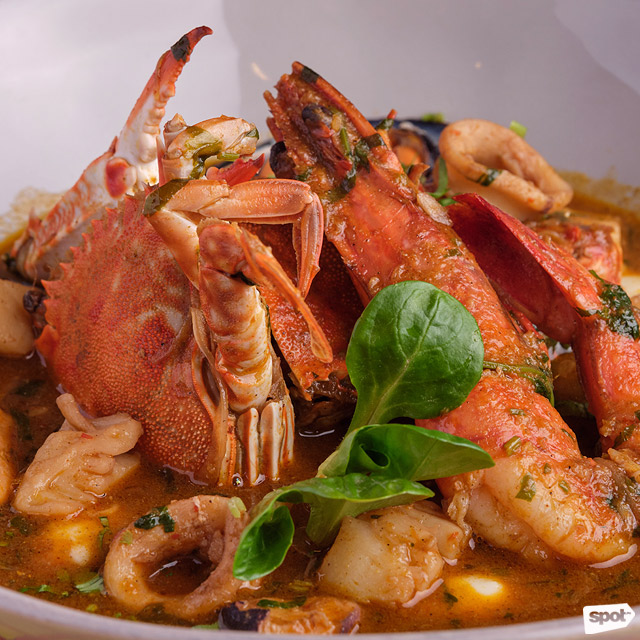 Strangely, this place is also pretty ideal for those times when you're fighting off the remnants of a week-long cold. The Parihuela (P570) is a gorgeous Peruvian soup that's equal parts savory, sour, spicy, and rich. Piled high with crab and mussels, it's just what you need when you're a little under the weather—even if only emotionally. We recommend this with their Cilantro Fried Rice (P55).
ADVERTISEMENT - CONTINUE READING BELOW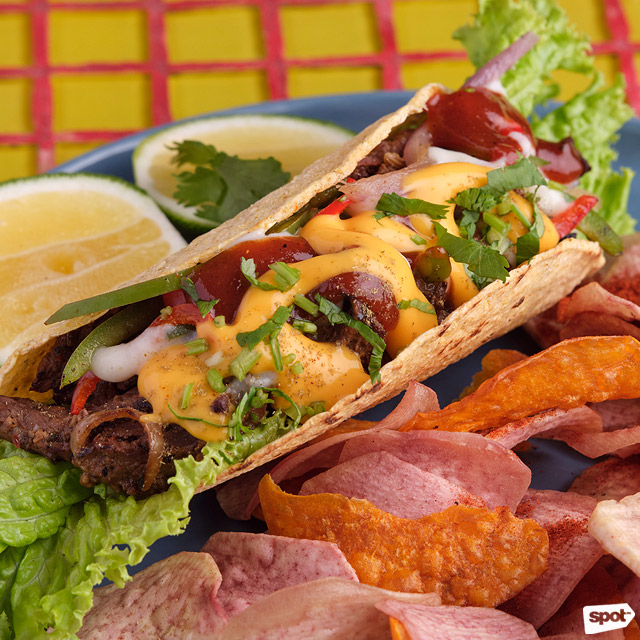 This wouldn't be much of a taqueria if it didn't have any tacos, now, would it? Here, there's no escaping the Al Pastor (P150), and if we're being honest, no decent taco spot would let you. The bittersweet kick of dried peppers really come through over that slow-cooked beef. But if adventure is what you're looking for, the Shrimp (P210) taco has the mild sweetness of beetroot purée as well as strips of sautéed banana—don't knock it. The arugula sauce balances everything out with an herbiness that's hard to place, but essential.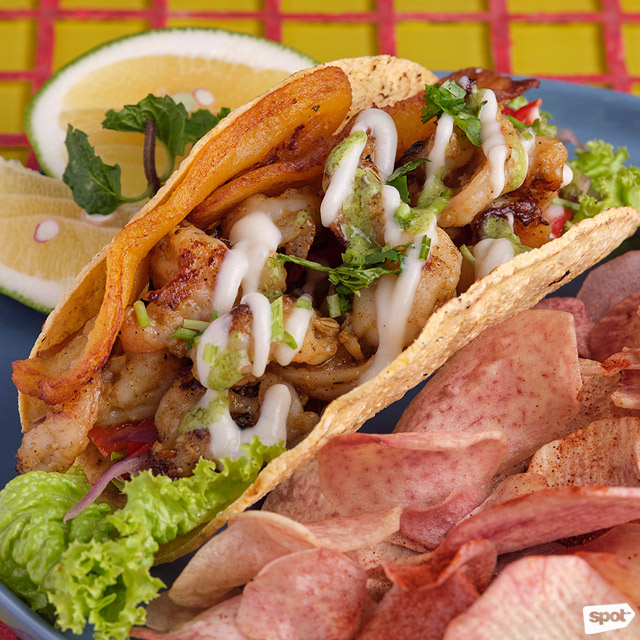 ADVERTISEMENT - CONTINUE READING BELOW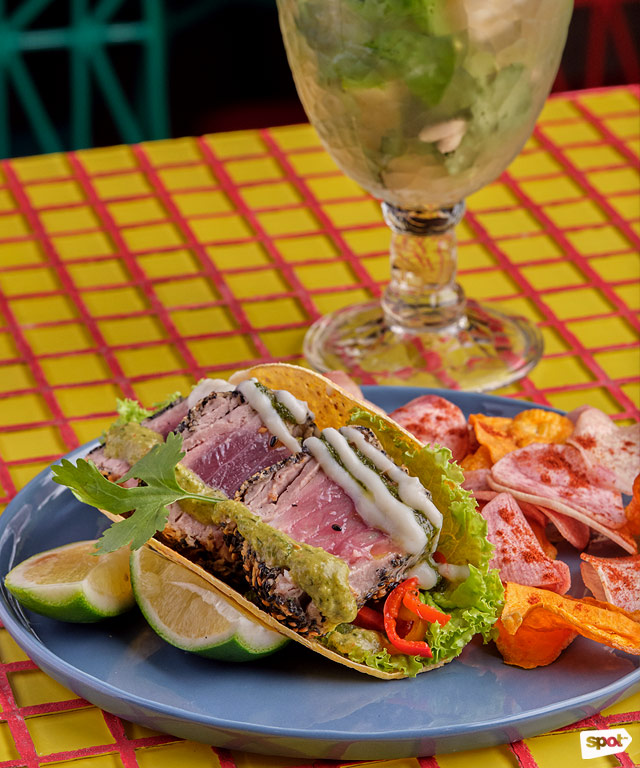 Looking to keep it fresh? The Tuna (P190) taco is your go-to. Seared tuna with a black sesame crust is unbeatable on its own, but when it's been steeped in cilantro oil? Out of this world. The taco shell itself is something of a revelation as well; made in-house, the Chicha shell is neither too crispy to get a whole bite out of it nor so malleable that said bite can't be clean.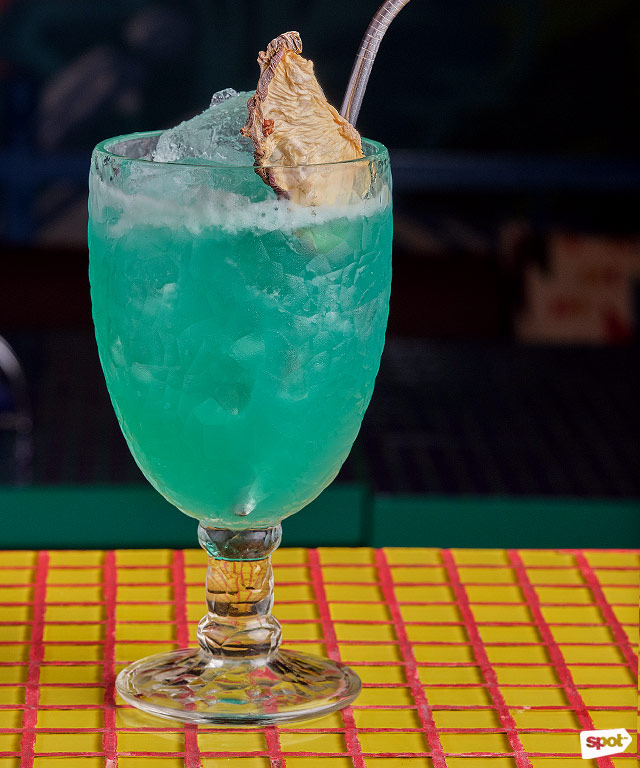 ADVERTISEMENT - CONTINUE READING BELOW
Wash it all down with an Agua Fresca (P130) or El Chicha (P250), depending on what time it is—if you don't much care, have both. The Fresca's got more flavor than a cucumber drink ought to have, thanks to the mint and lime, but it's not overpowering—if anything, it's the perfect palate cleanser between bites. But the El Chicha is a deceptively sweet cocktail that'll knock you out if you're not careful—don't let that bubblegum blue fool you.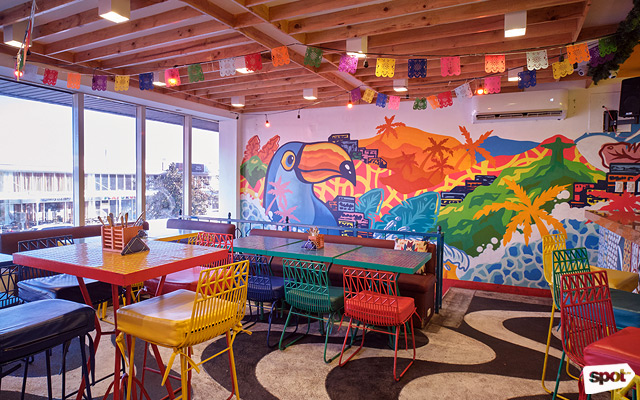 Though their Instagram feed boasts one hell of a night scene, with parties and DJs seemingly left and right, it's Chicha's food that keeps you around in the end. There's something about the all-over-the-place-ness of it that promises something exciting every time you visit, rather than some kind of organized chaos you have to learn to love. At the very least, you'll come out with a new favorite taco.
ADVERTISEMENT - CONTINUE READING BELOW
Photos by Hans Fausto
Share this story with your friends!
---
Help us make Spot.ph better!
Take the short survey
Load More Stories