(SPOT.ph) Our feelings about Salvatore Cuomo and Bar are summed up thusly: Trends come and go, but the memory of good food (read: amazing pizza) is forever. A bit much? Maybe. But do we mean it? Absolutely.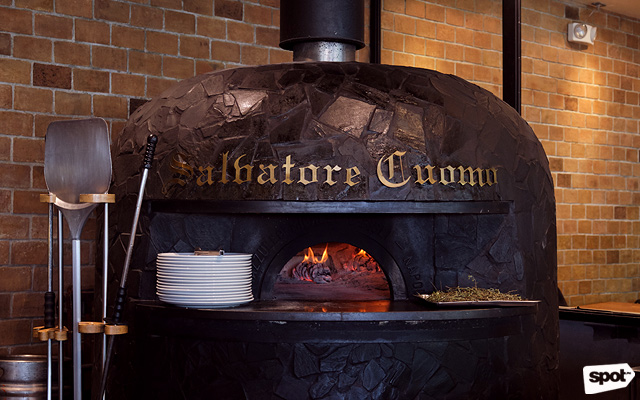 ADVERTISEMENT - CONTINUE READING BELOW
But Chef Salvatore Cuomo has never been one to sit on his heels and ride on the back of old success. "Over the years, I've formed an idea of what the modern Filipino diner wants," he says, "and I wanted to incorporate what I learned into [this new menu]." The use of local ingredients when applicable is just one of the ways in which he's shifted things around for the restaurant, though in the end, quality and dependability come first.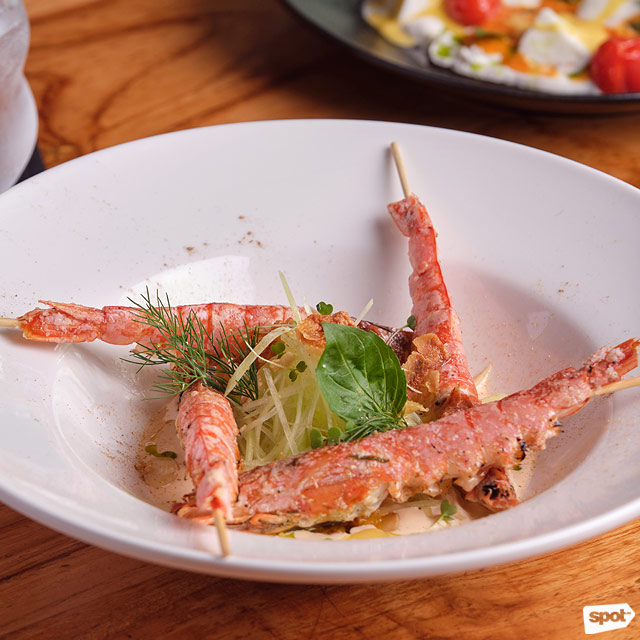 ADVERTISEMENT - CONTINUE READING BELOW
Recommended Videos
In any case, it's difficult not to see the new additions to the menu as anything but positive change. The Gamberetti e Papaya Verde (P450), for starters, takes a crowd favorite and elevates it with guanciale (cured pork jowl), almonds, fennel, and coconut; there's a deep saltiness to it that would be wince-inducing in any other case, but the textures and barely-melded flavors work such that you inevitably reach for at least a second prawn.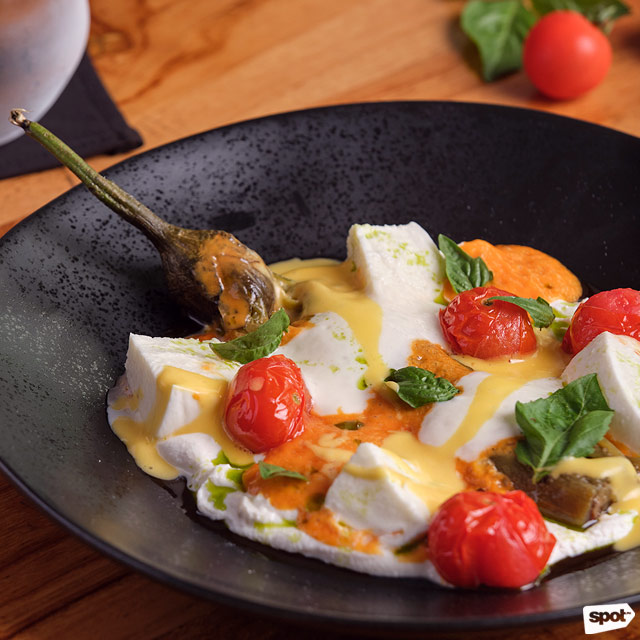 ADVERTISEMENT - CONTINUE READING BELOW
There's nothing to suggest that the Parmigiana-Caprese (P950) would be any less impressive, except perhaps to the person who doesn't subscribe to the principle of "less is more." The buffalo mozzarella lives up to its name; it's almost beefy in texture, making the dish overall more filling than one might expect. The blend of different types of umami, smokiness, and creaminess don't take no for an answer—at least not from the diner.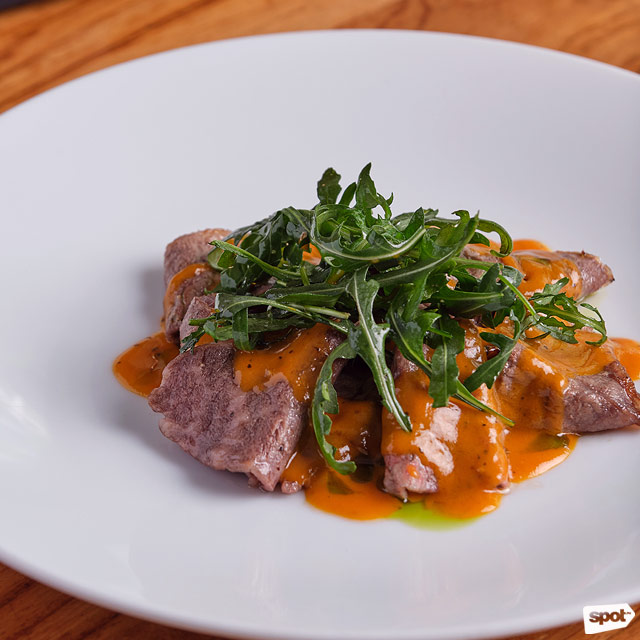 ADVERTISEMENT - CONTINUE READING BELOW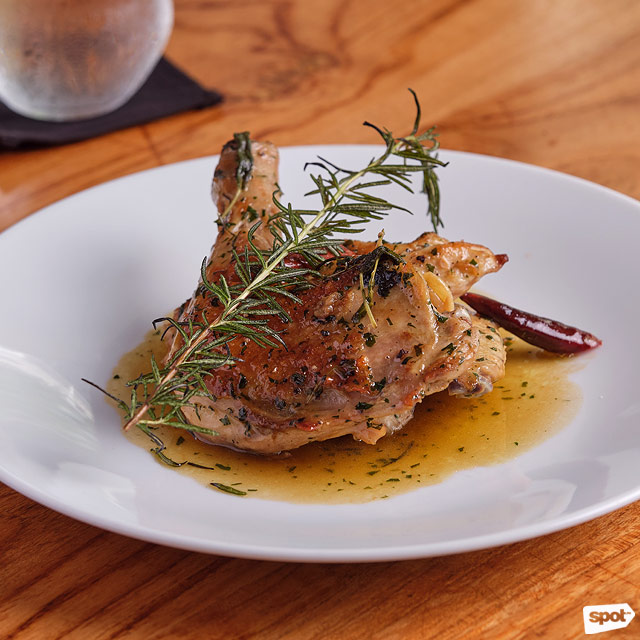 From there, you could go in one of two directions: Take the fancier route with the Wagyu alla Pizzaiola (P1,200), which is all that the description on the menu promises. And if you've never had thin strips of Wagyu beef and tomato sauce and arugula, what you get is far greater than the sum of its parts—the meat isn't as fatty as you might think, and the sauce is stewed until it's smooth and mildly tangy; the arugula leaves add a subtle herby kick.
ADVERTISEMENT - CONTINUE READING BELOW
For a cozier second course, the Pollo Ruspante (P790) is just the thing, though this chicken should come with a warning—you'll probably never want any other roast chicken ever again. The herbs are present in every bite but not overwhelming, and though the white wine-butter sauce makes you want to bathe in it, the tender meat is still very much the main character—even with the whole cloves of pungent-sweet roasted garlic.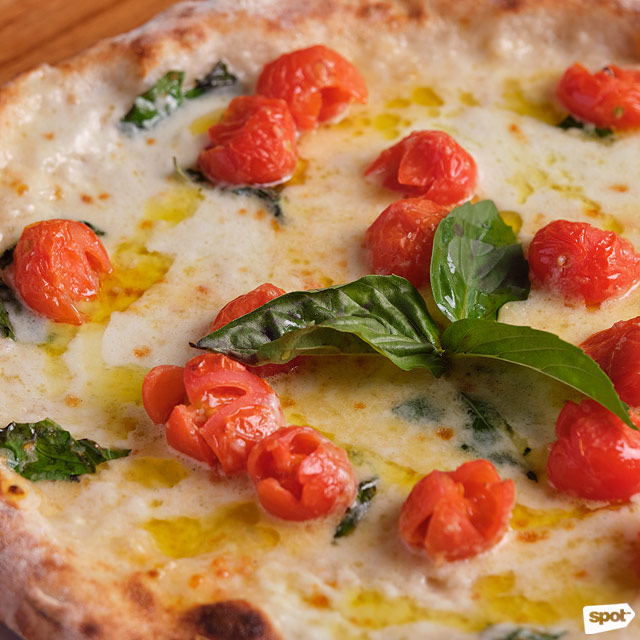 ADVERTISEMENT - CONTINUE READING BELOW
But this place is, again, nothing if not dependable. If you were to throw all our recommendations to the wind and return to the pizza, we wouldn't hold it against you—certainly not when the World Champion D.O.C. (P980) showcases the quality of every ingredient like they were cars at an auto dealership. The cherry tomatoes almost melt instead of bursting in your mouth; the thin crust has equal hints of char and sourness, balancing out the rich mozzarella. A similar thing happens with the Risotto Pomodoro e Crema di Bufala (P890), the tomato flavor full and bold. For both dishes, it's the fresh basil that ties everything together.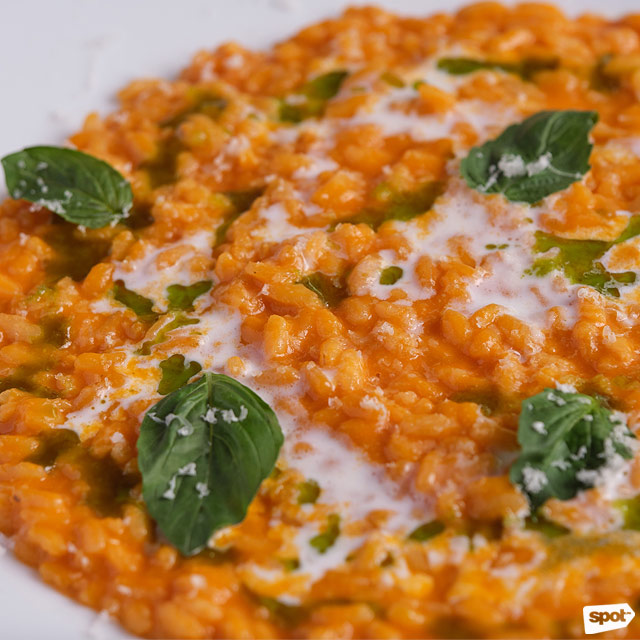 ADVERTISEMENT - CONTINUE READING BELOW
Still, a little adventure never hurt anyone; with Salvatore, tuna takes a turn with the Spaghetti Aglio e Olio, Tonno e Bottarga (P500). This pasta dish would look simple enough if not for that ocean-briny bottarga (dried fish eggs) over nigh-silky slices of tuna. You can perhaps fool yourself into thinking you're behaving yourself when you order this, and we're happy to let the illusion continue; we just want to eat this.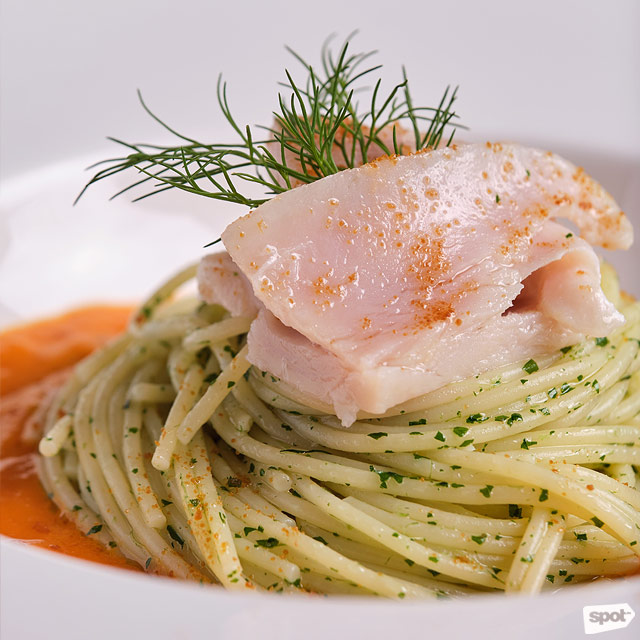 ADVERTISEMENT - CONTINUE READING BELOW
Change can be frightening, sure. But it can also be rewarding for all involved, and that's where we are with the new stuff at Salvatore Cuomo and Bar. The term "must-try" doesn't quite cover it—this is do-yourself-a-favor-level good.
Salvatore Cuomo and Bar is at G/F Uptown Parade, 38th Street corner 9th Avenue, Uptown Bonifacio.
Photos by Hans Fausto
Share this story with your friends!
---
Help us make Spot.ph better!
Take the short survey
Load More Stories