These Spicy Chicken Fingers Could Trounce a Hot Date Any Day
In case you thought Fireside by Kettle's chicken couldn't get any better.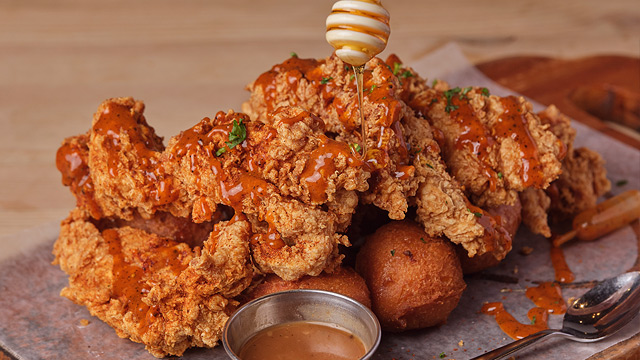 (SPOT.ph) When you think of eating your feelings, where does your mind go? Pizza, pasta, and the occasional soup might be the first things off the top of your head, and for those of you who like to push the boat out, perhaps a good steak. Chef Chiloy Santos at Fireside by Kettle hasn't stopped providing said comfort—but they have changed the vessels by which said comfort comes, and you're going to want to have a look.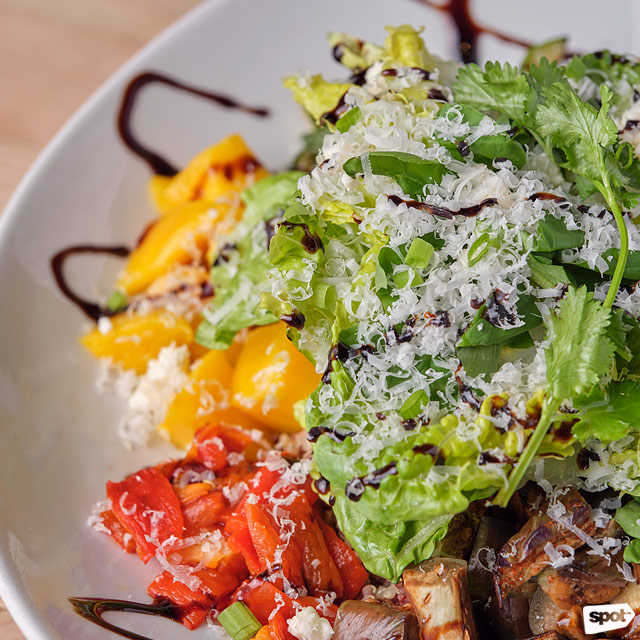 ADVERTISEMENT - CONTINUE READING BELOW
Bring company, because even the most determined eater is going to need help. Start off with the Wild Mushroom & Quinoa Salad (P499). Heavy on the umami and tartness—thanks to the sautéed mushrooms and roasted garlic balsamic dressing—this salad is also packed with grilled chicken, red rice, eggplant, and ricotta, so you're not getting a starter as much as half-your-meal-if-you're-not-careful.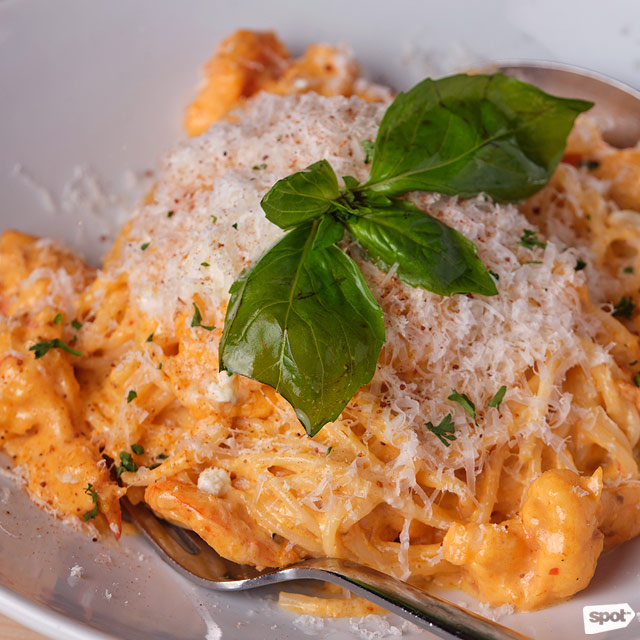 CONTINUE READING BELOW
Recommended Videos
But we know why you're really here. The Shrimp & Crab Fat Pasta (P625) is about as decadent as spaghettini can possibly be. And if the aligue wasn't enough, the cream and ricotta just throw this dish straight into Rich Town—but not in a bad way. It's the seafood flavor and lemon that cuts through the cream, and what looks like too much sauce for that amount of pasta is actually perfect for, say, mopping up tears. Speaking of which, don't forget to wipe that stuff up with bread!
ADVERTISEMENT - CONTINUE READING BELOW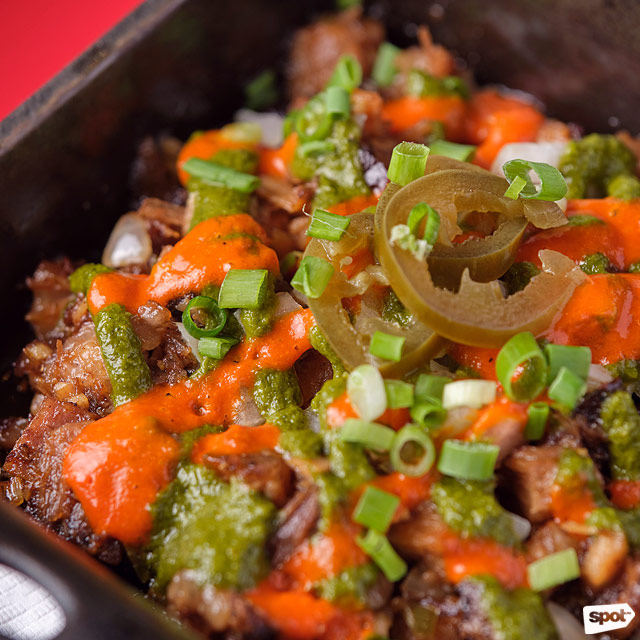 But if you're more in the mood for rice, then the BBQ Pork Sisig (P185) is nothing less than one of the best iterations of the Filipino classic; it's everything you could want in sisig, plus a little bit more. The smokiness from the barbecue marinade and the kick of the green onion coulis may sound like fusion BS, but trust us—if this sisig were a person, you wouldn't kick it out of bed.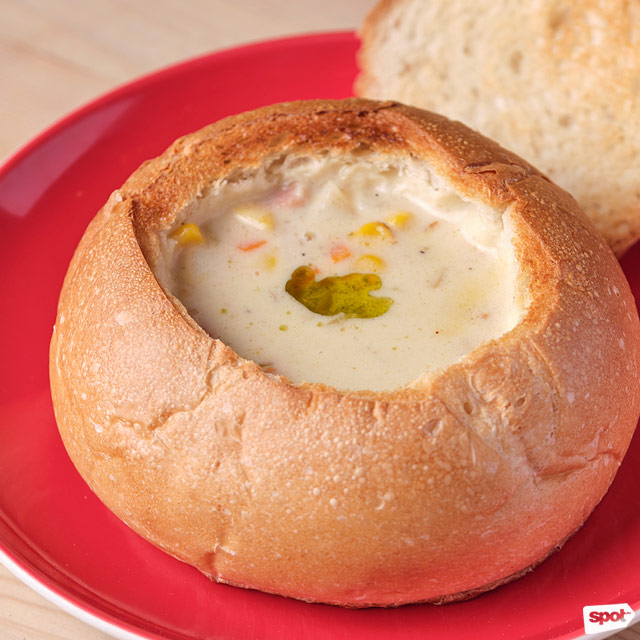 ADVERTISEMENT - CONTINUE READING BELOW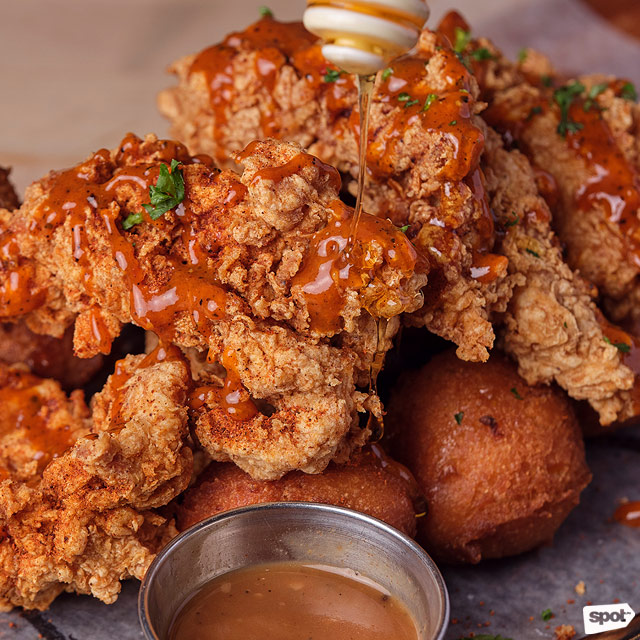 When the temperature drops—as it has been on most mornings and evenings lately—the Roasted Corn Chowder (P165) is your friend. Really, the best way to eat such a thick soup is from a bread bowl, and you truly learn the difference one extra step makes in cooking. Roasting the corn is where the magic is, lending a smokiness to the bed of savory-sweet. Then you can turn up the heat with the Red Hot Chili Chicken Fingers (P615), a tangier, spicier version of the regular Chicken Fingers. The crunch holds up under the formidable hot sauce—it creeps up on you, but doesn't sting so much that there's barely enough time to ask for water. (The cornbread doughnuts on the side should help, though!)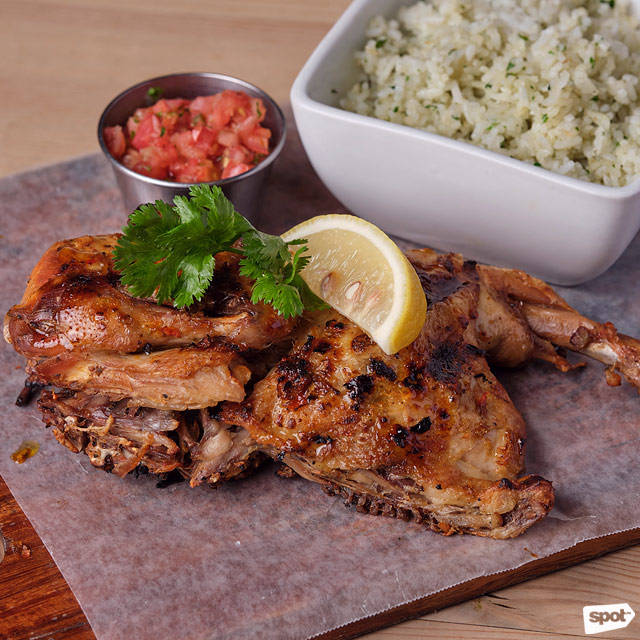 ADVERTISEMENT - CONTINUE READING BELOW
Speaking of the fine fowl—it wouldn't be Fireside if they didn't serve up a whole Grilled Chicken (P1,125). The word "infused" doesn't quite cut it; it's too airy, whereas the lime and chili garlic flavors really permeate even the white meat. "Tomato slush" is what they call their fresh pico de gallo, and the juicy tang it lends is absolutely necessary for the perfect bite.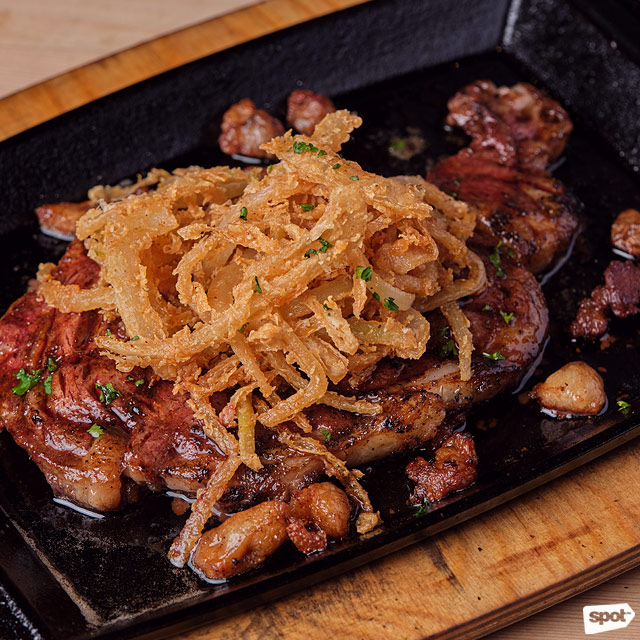 But let's say you really want to push the envelope; you can't really go wrong with steak. You could take one of two routes: For date nights or special occasions, the Boneless U.S. Prime Ribeye (P2,039/350 grams, P4,079/700 grams) is pretty much unbeatable. There's just enough fat to make this as indulgent as the price tag promises—and, you know, that's where the flavor is—while the fried onions lift up that deep, meaty umami with some sweetness and zing. Did we mention there's garlic rice involved?
ADVERTISEMENT - CONTINUE READING BELOW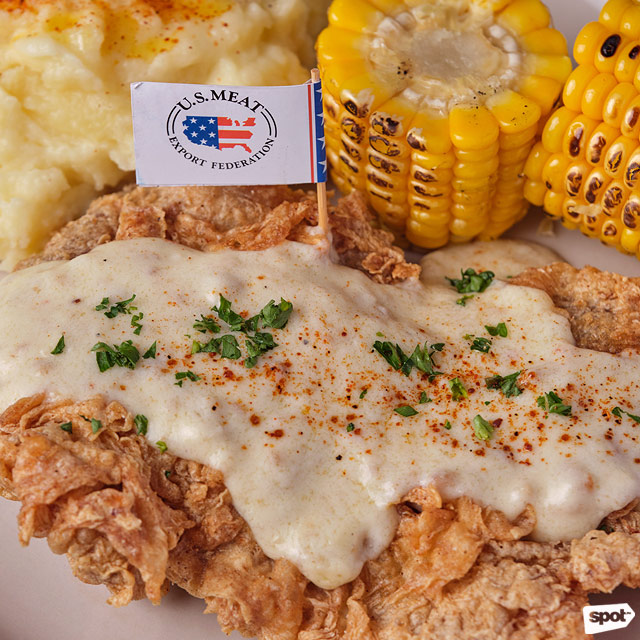 Alternatively, there's the Country Fried Steak (P499). The Cajun seasoning is where it's at, but that sirloin's so tender that you'll forget how low-brow this dish looks. Even the gravy's a little fancier than it seems, since it's made with chorizo. Throw in some smooth mashed potatoes and grilled corn, and you've got a meal that you just know can make a bad day all better.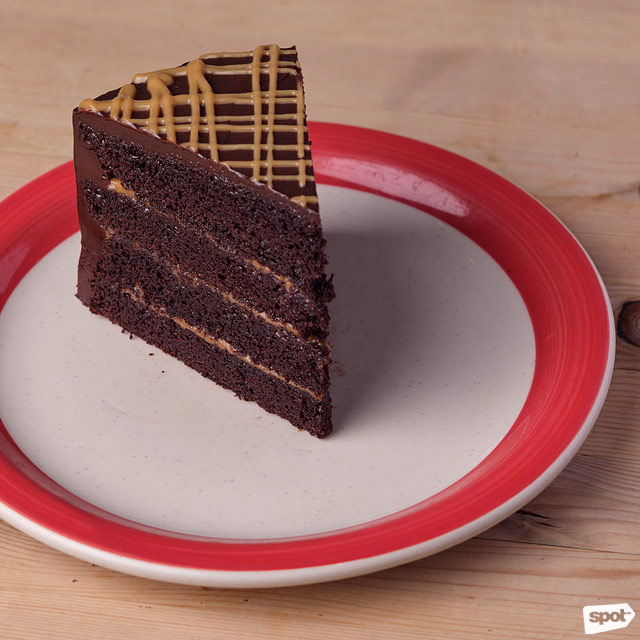 ADVERTISEMENT - CONTINUE READING BELOW
On the subject of comfort, though, the Chocolate Caramel Cake (P245) takes the throne. It tastes like a cross between the best chocolate cake you've ever had and the one you were most fond of as a child­. How that marriage happened is beyond us, but we're content to wonder for as long as we can bite into this moist, just-sweet-enough confection. (Pro tip: Ask them to microwave it for 10 seconds. You're welcome.)
Whatever the occasion—even if there isn't one, really—you'll find a dish here that either commiserates or celebrates. And in this world where anything and everything can change in a split second, isn't it good to know there's a place that'll have exactly what you need for that moment?
Photos by Hans Fausto
Fireside by Kettle is at G/F Central Square Mall, 30th Street, Bonifacio Global City.
Share this story with your friends!
---
Help us make Spot.ph better!
Take the short survey
Load More Stories